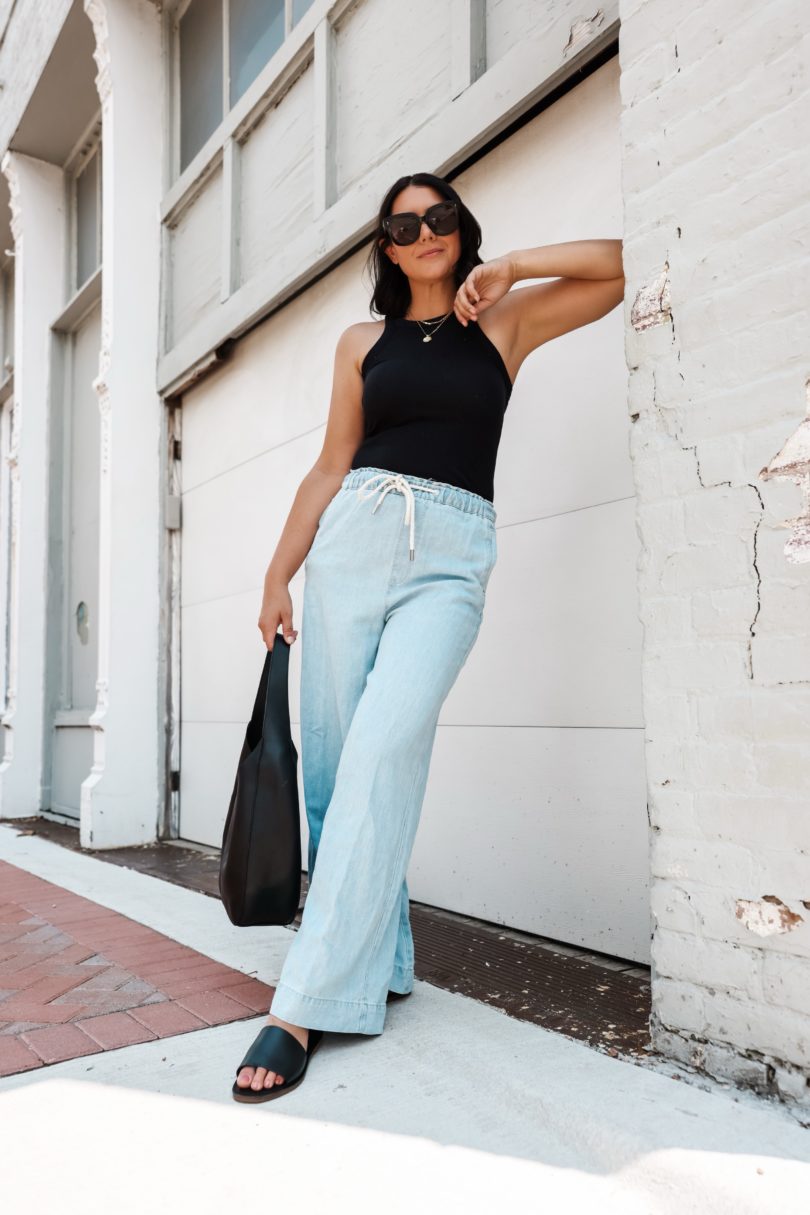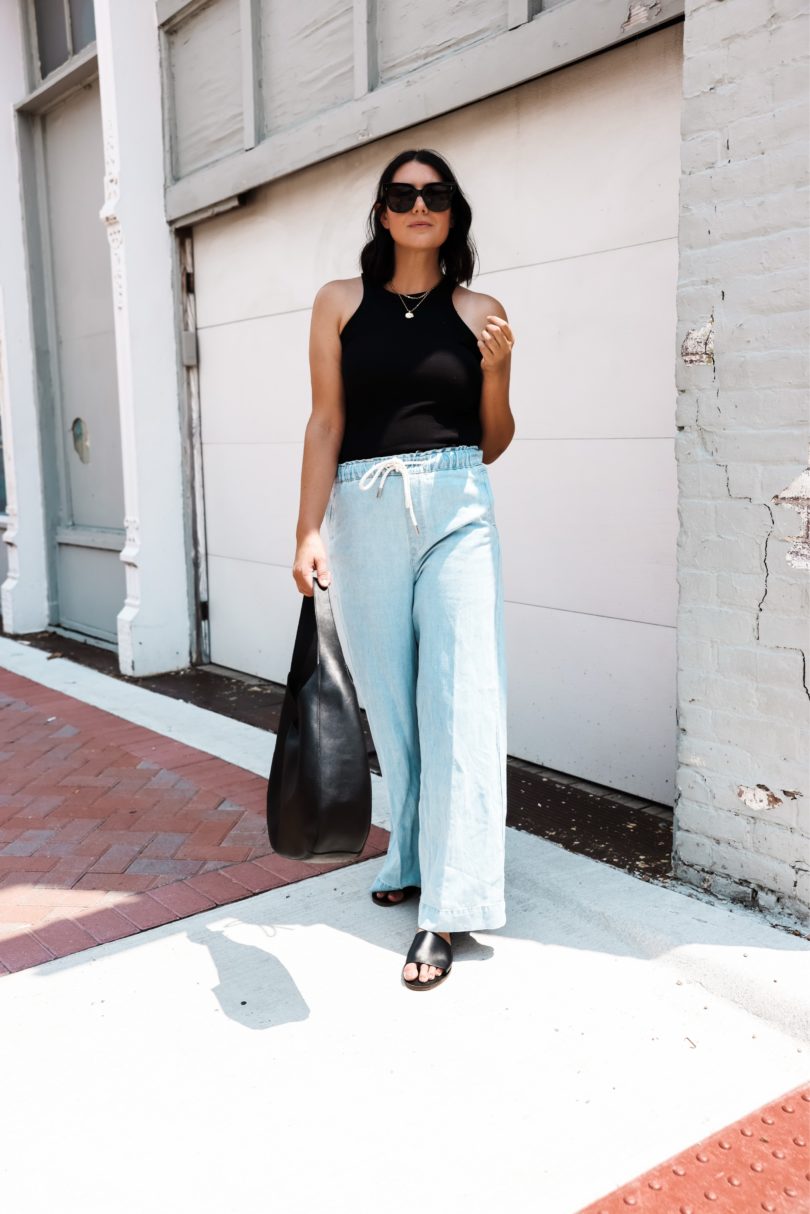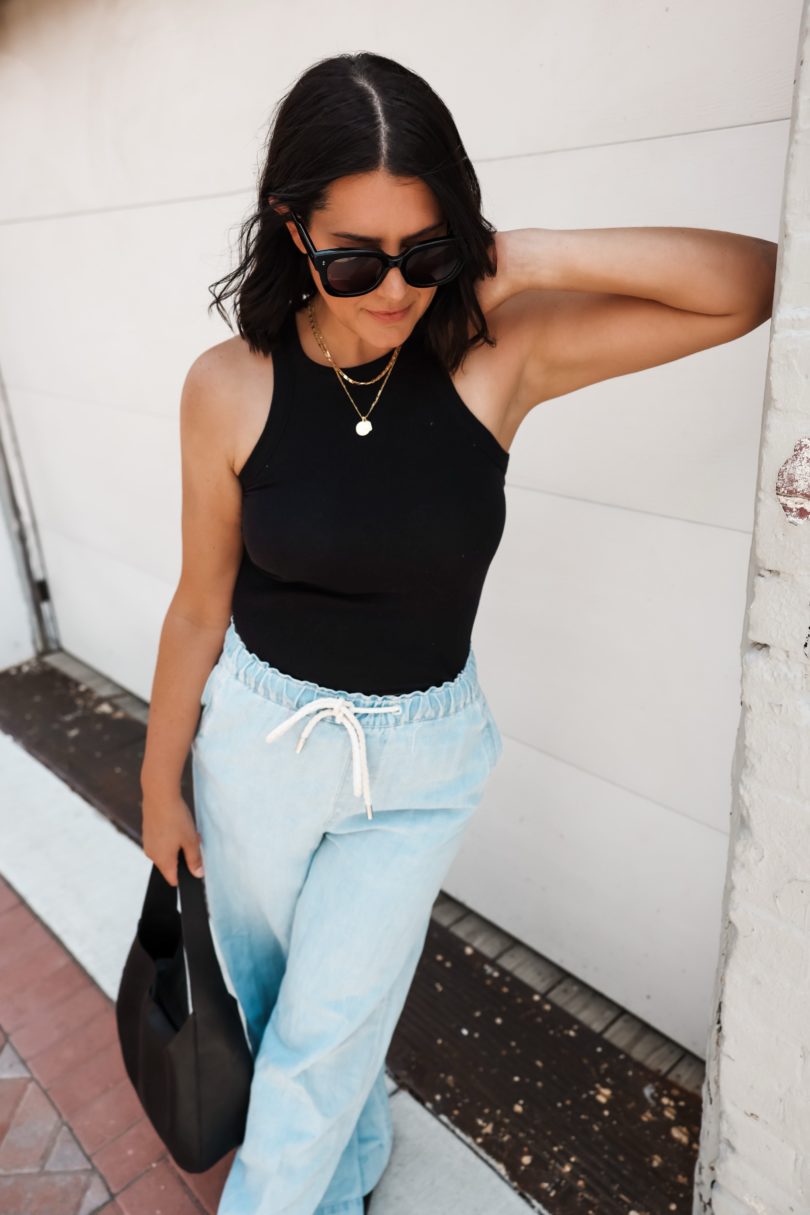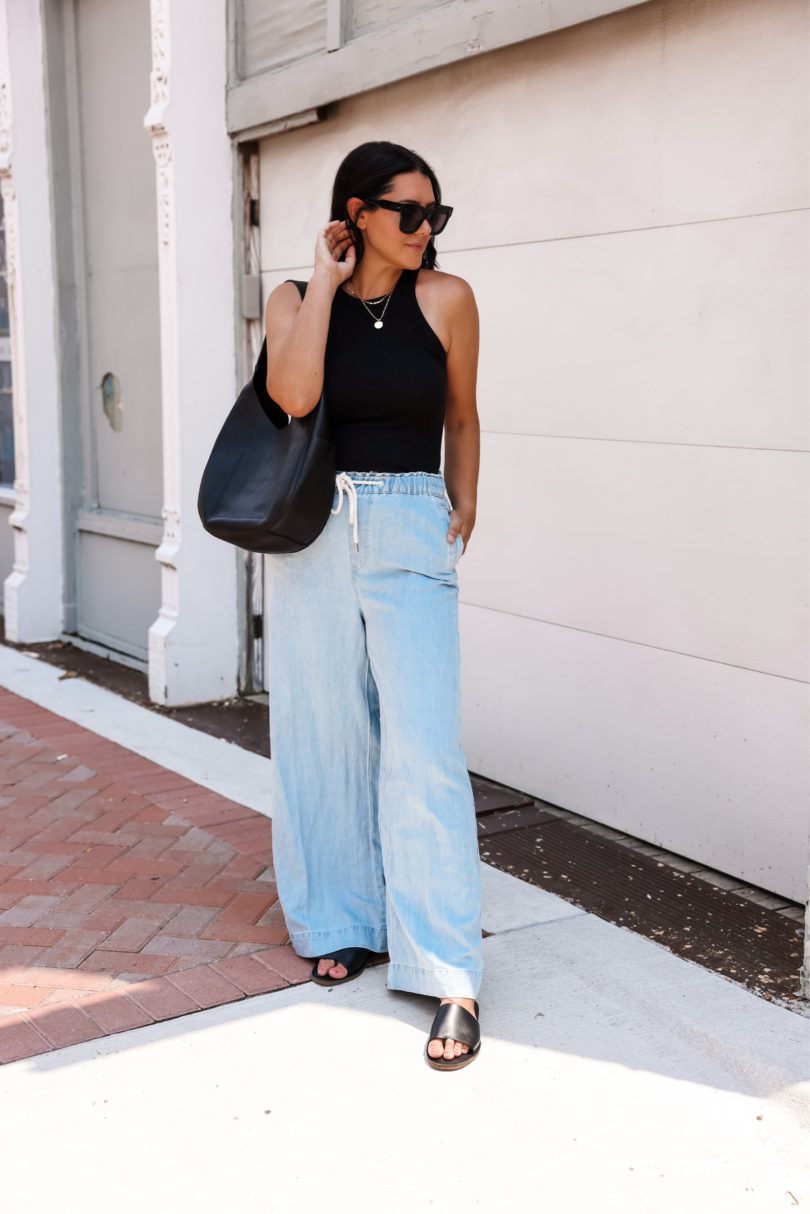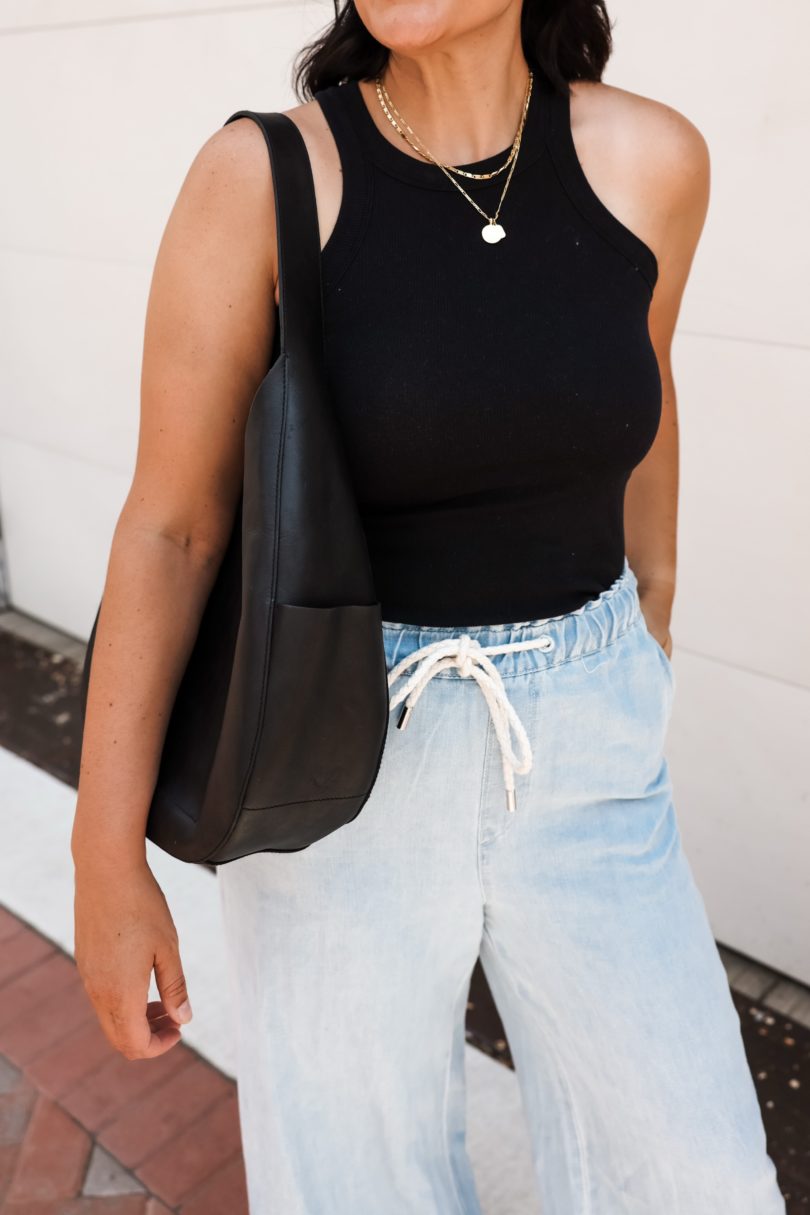 This post is brought to you by my Nordstrom anniversary sale fatigue and fully sponsored by my third iced coffee of the day.  Don't get me wrong, I love me some NSALE but I also love other things too! So hopefully this won't be too out of left field today and if you aren't personally tired of my Nordstrom coverage, you can always shop my NSALE picks here! I'll be back next week with more NSALE items, but for now have some Loft.
Yeah, I'm wearing wide leg denim pull on pants and I said this post wasn't going to out of left field. LOL. But like hear me out — they are WIDE LEG PULL ON PANTS. Are you reading the subtext here? WIDE LEG PULL ON PANTS AKA  PAJAMA PANTS. I REPEAT, THESE ARE PAJAMA JEANS. I'll stop yelling at you now. They are SO comfortable and surprisingly lightweight this summer. Are they the most flattering pants I own? Nope. Are they the most comfortable jeans I own? Yeah. In the match of comfort vs. flattering, comfort won today. No regrets.
I am in the medium of these pants and they run quite generous. A medium would work great for 8-10. The waist is slightly too big but the drawstring helps a bit. I would say size down if in between sizes! Find them 40% off from LOFT here!
I know I've been in a lot of black lately but bring your sunglasses for tomorrow's outfit. It's gonna be bright. 😉