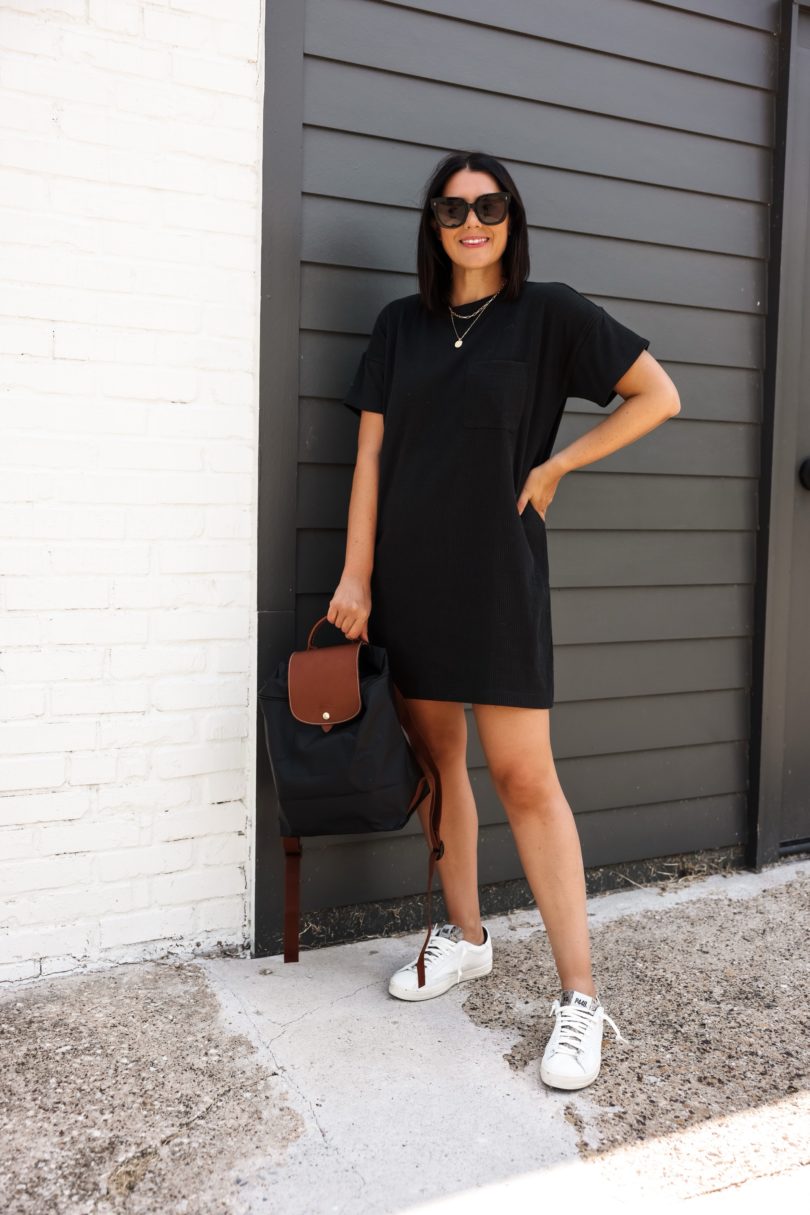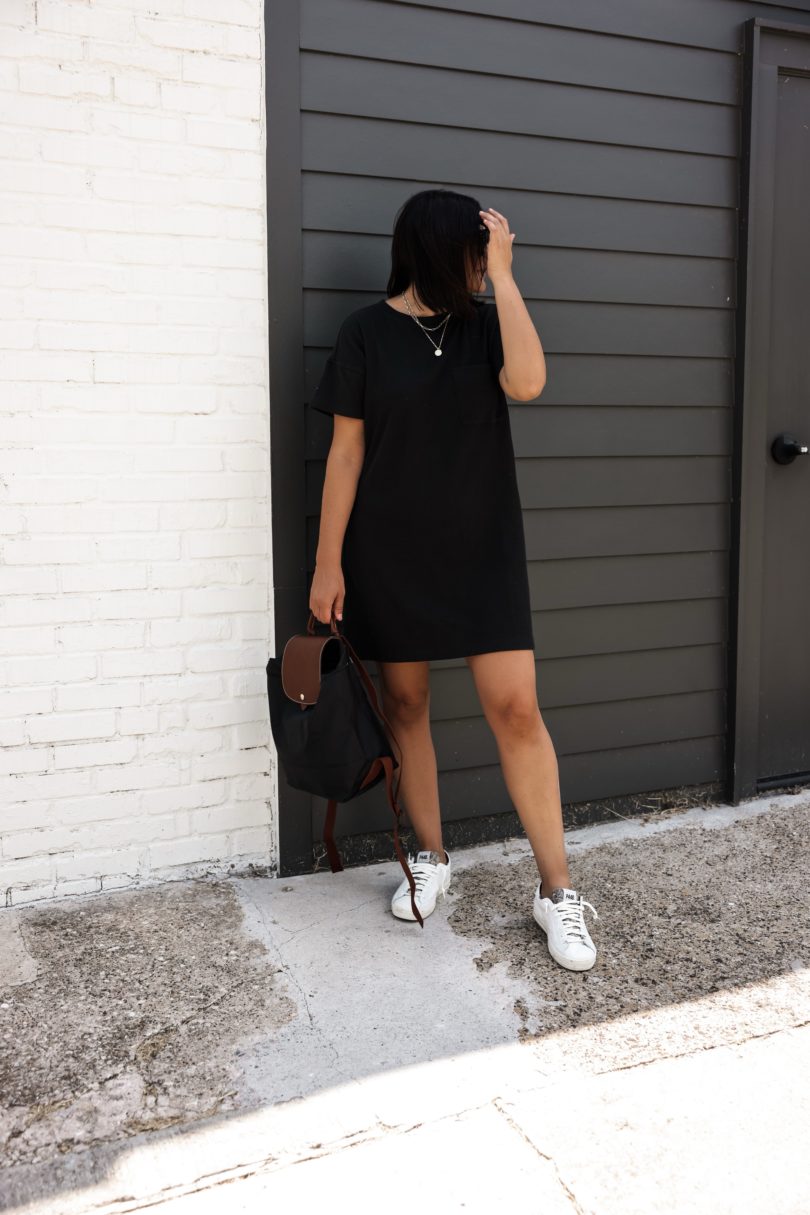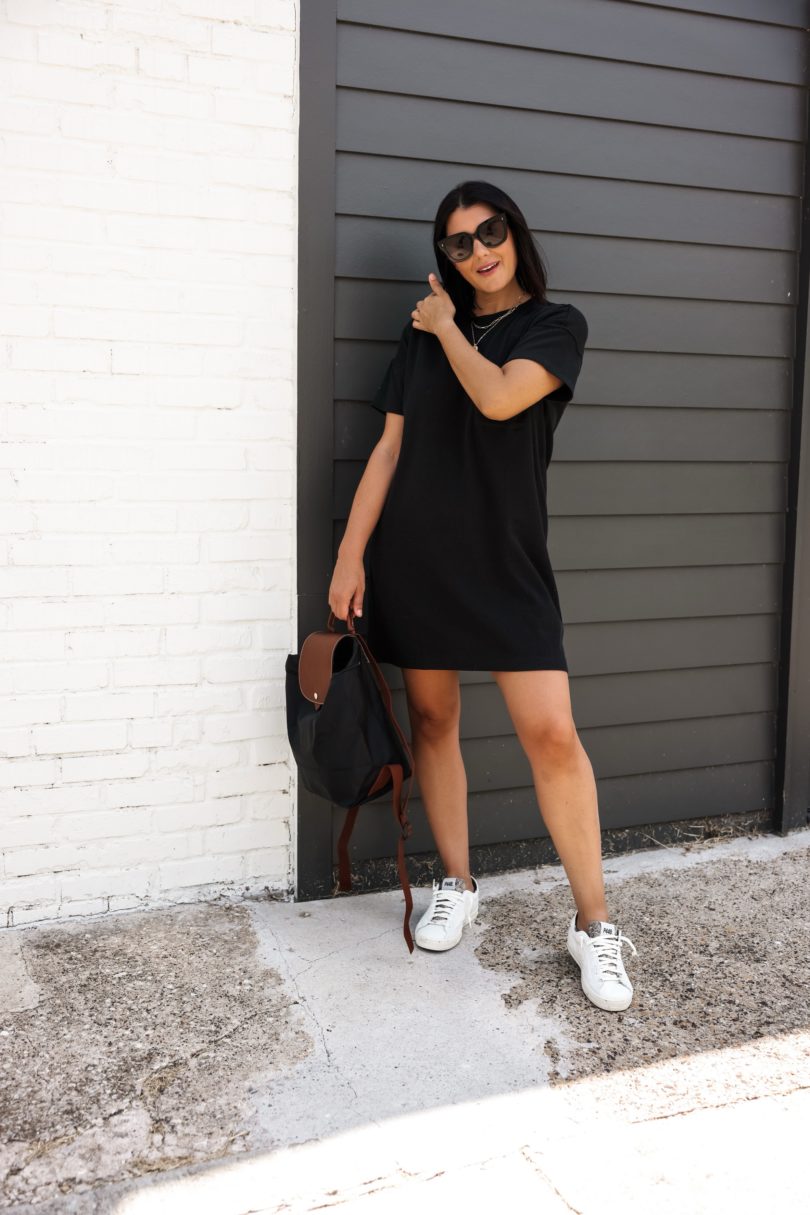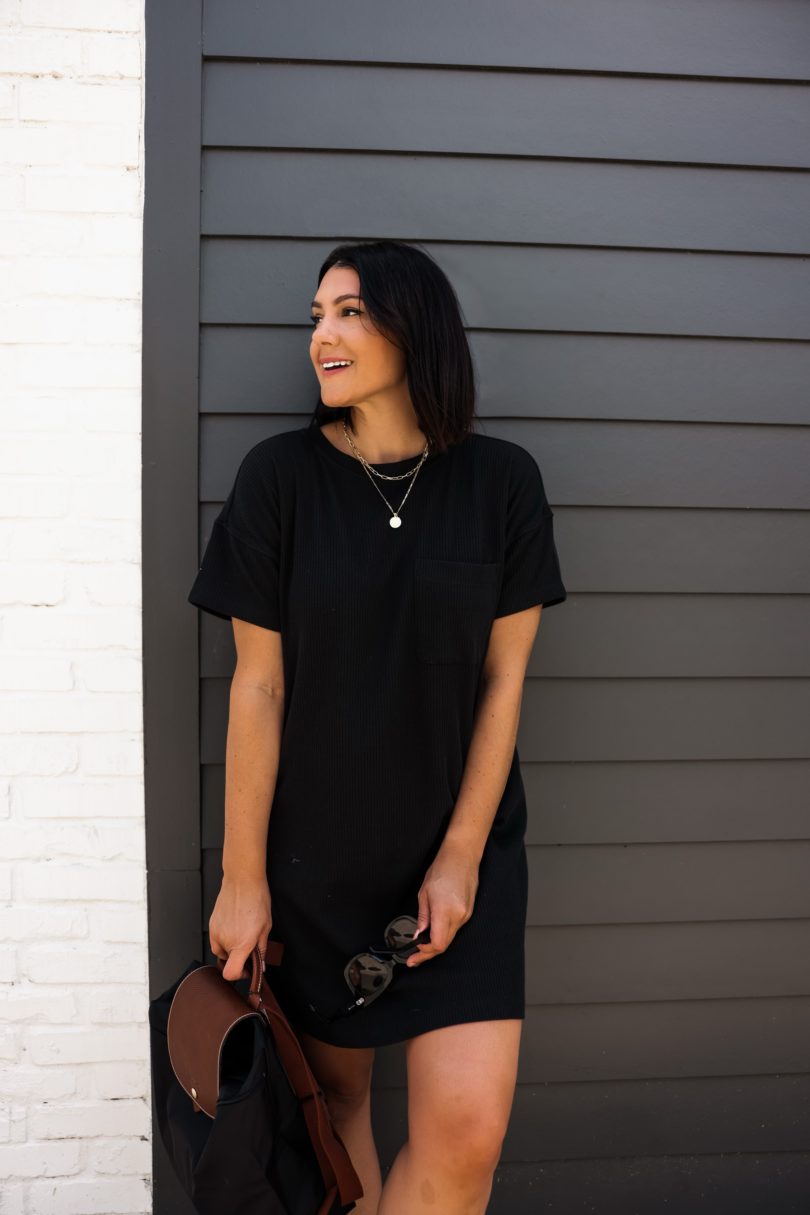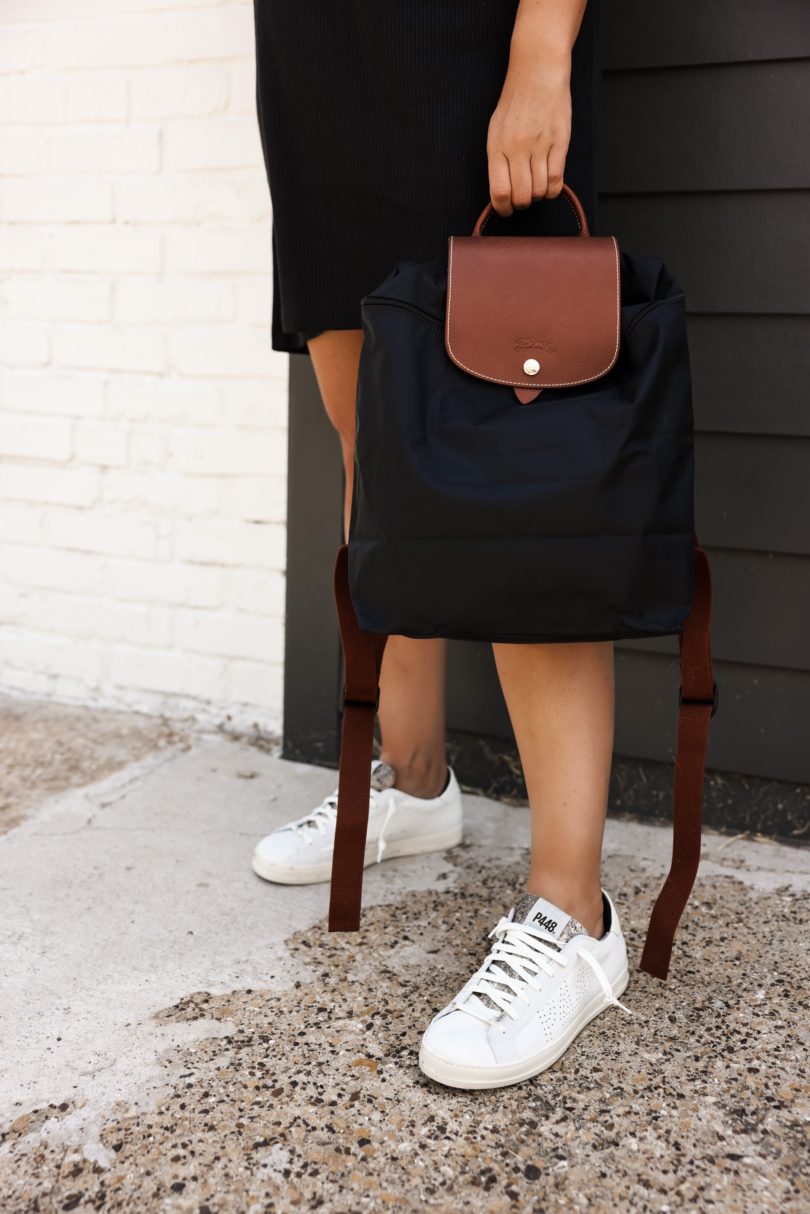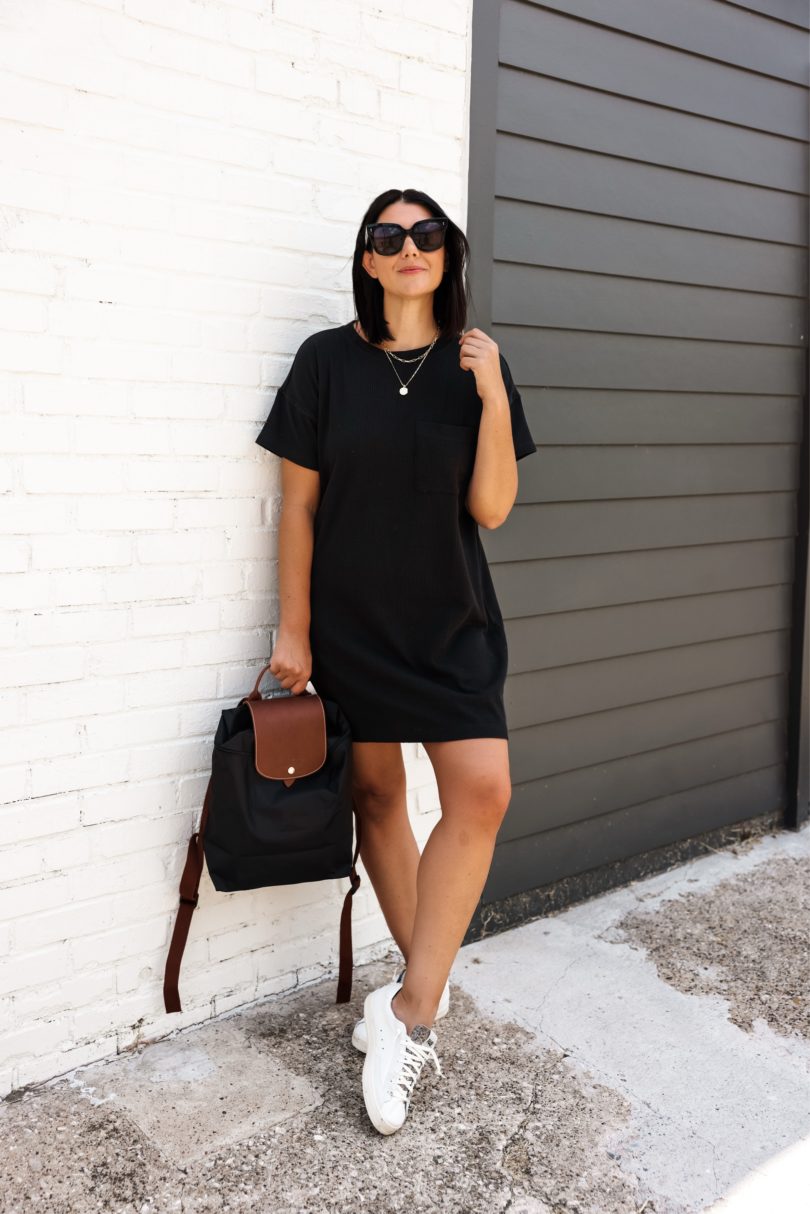 Today is the day! The Nordstrom Anniversary SaleNordstrom Anniversary Sale is open to everyone to shop! You can find the sale here and all of my recent posts, outfits and round ups here.
I wanted to share one of my favorite dresses from the sale. Technically I found 4 black dresses I love but who's counting? Plus a black dress is always a good idea! This Madewell one is perfect for fall as it's just a little bit thicker, maybe a little too thick for right now but perfect for those first fall days. You can easily pair it with tights and boots in the winter too. I am in the medium and it fits true to size. It's a looser fit at the shoulders and it flares out at the waist.
Find this dress on sale through August 8th here!
Speaking of a sale, this Longchamp Backpack and these sneakers are also included in the sale! The P448 sneakers are a great alternative to Golden Goose and SUPER comfortable. I wore them this past weekend traveling with no regrets. I wear the 41 for an equivalent size 10. They're slightly big but not so much that I would size down to a 40. Find them here. Find them here. 
I like this backpack, but I also used it while traveling and really missed having outside pockets. I typically slip my phone in an outside pocket of a purse or backpack and this one didn't have that and I lost my phone twice. SERIOUSLY. I lost it in a mall at one point. And I'm blaming the backpack for that. 😉 Other than that, it holds a ton more than I was expecting and is a nice alternative to a tote! Find it here.