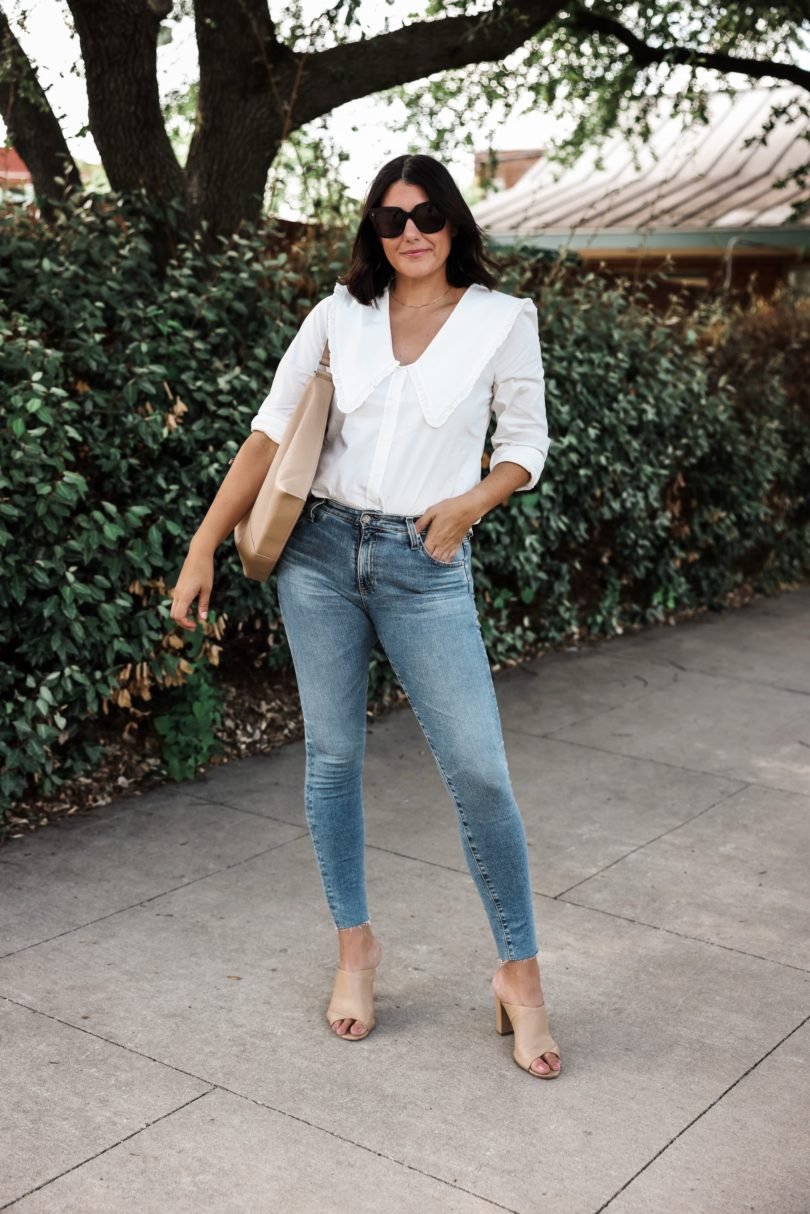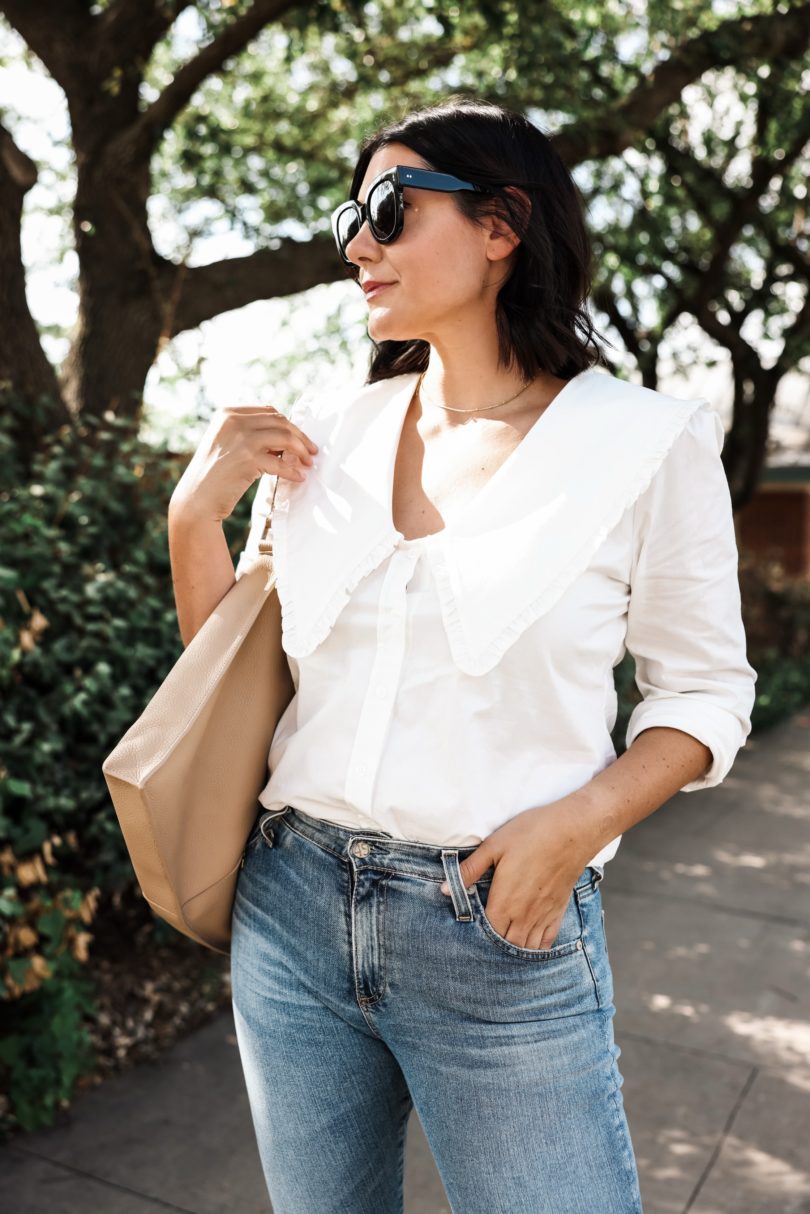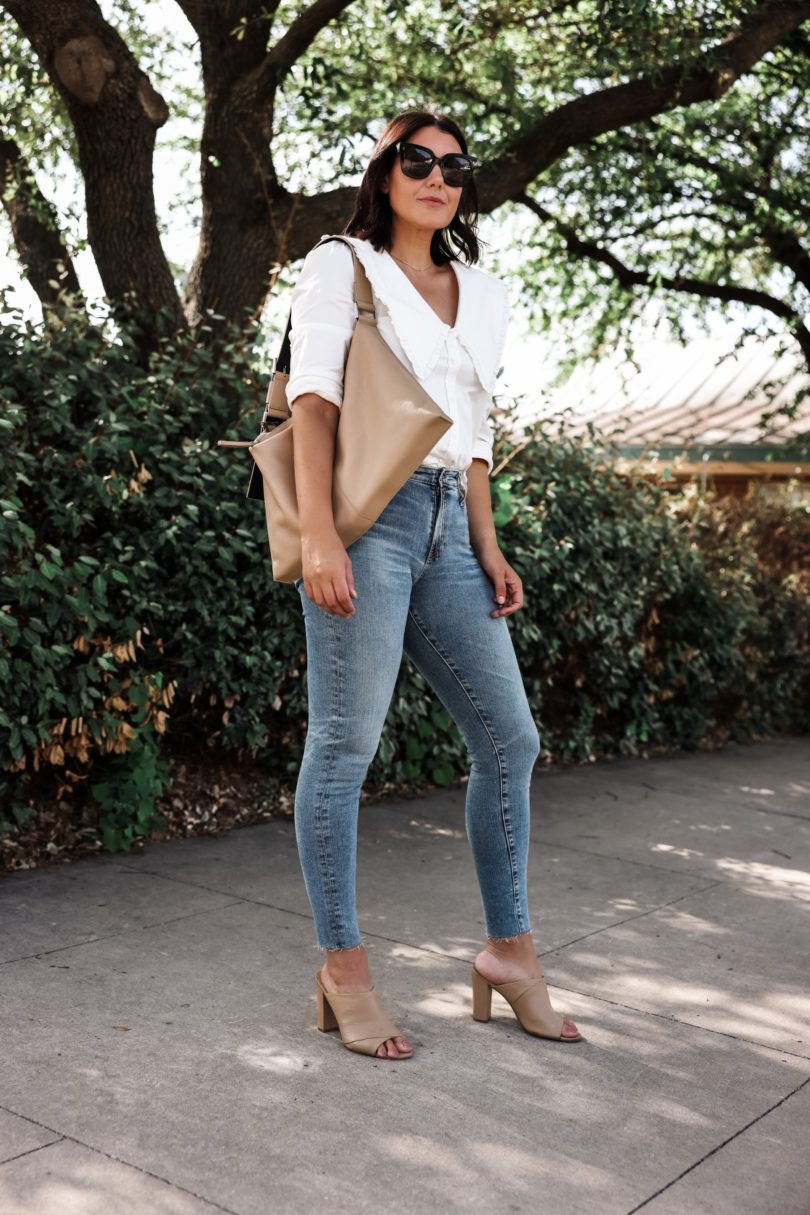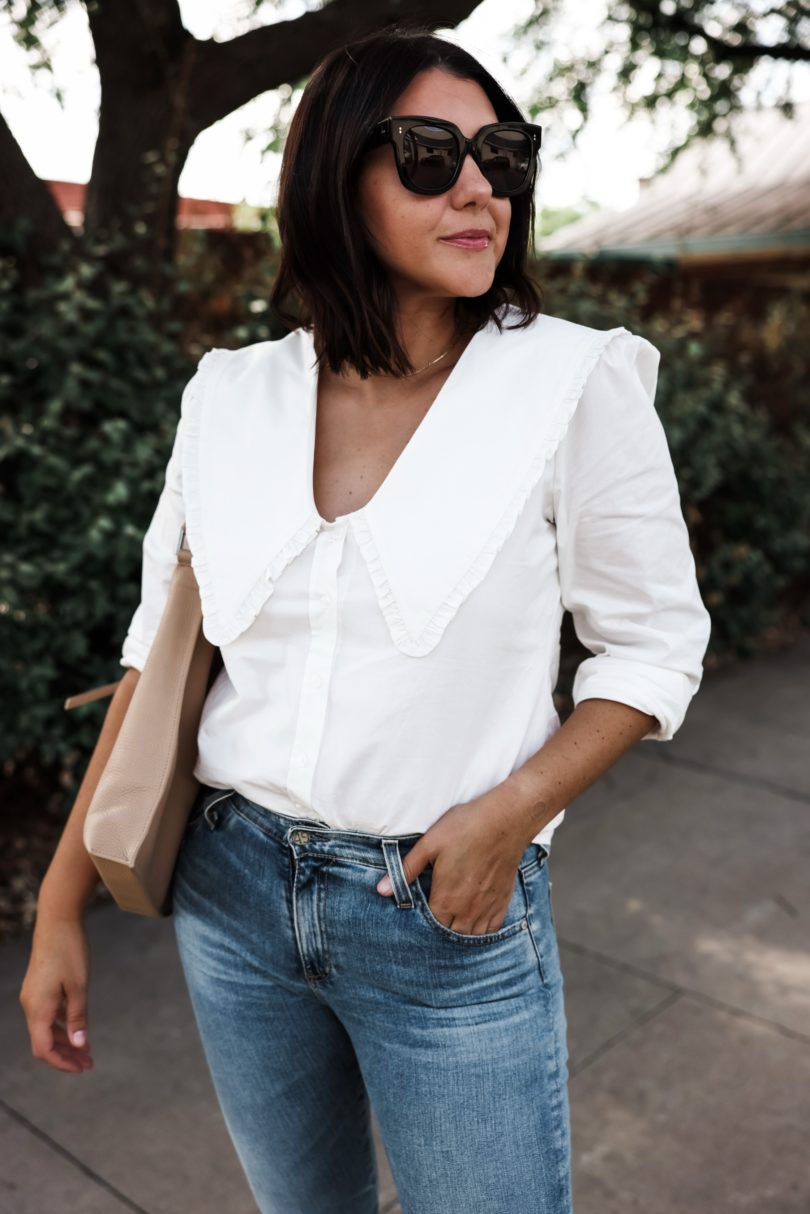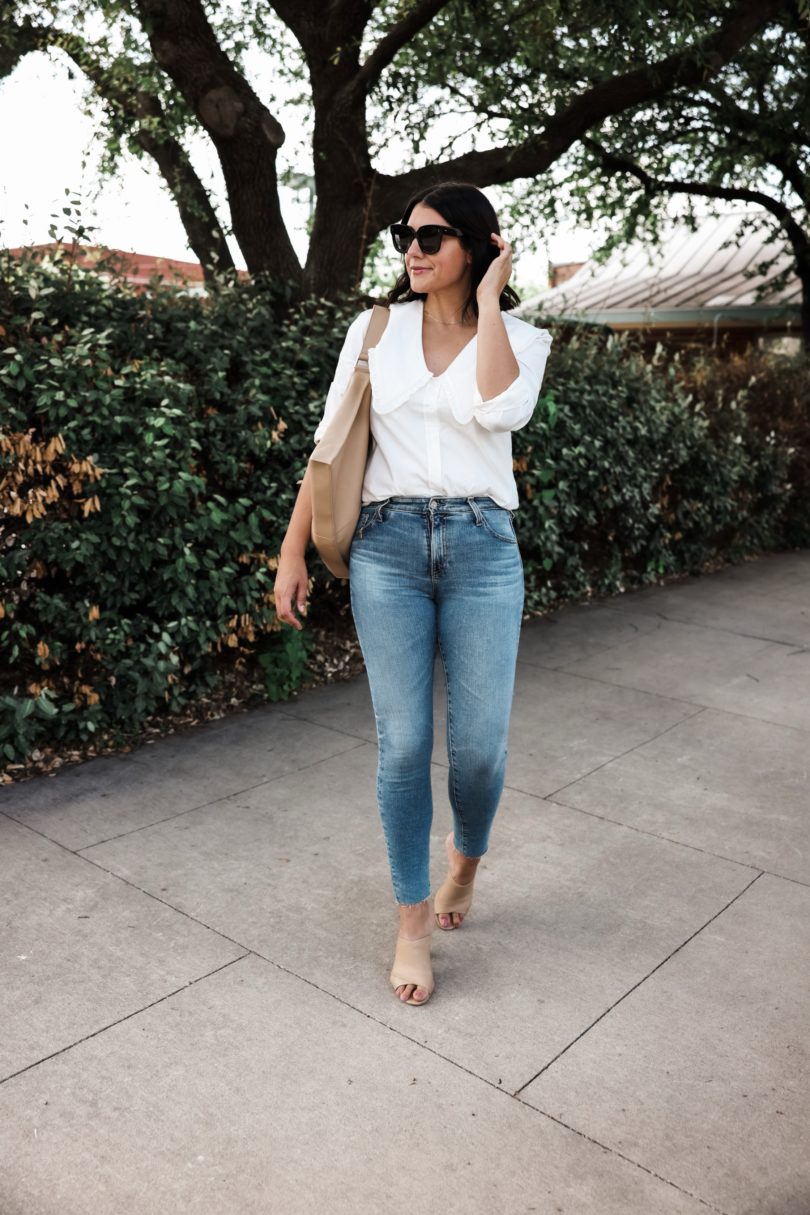 I wanted to make this post about this top but it's kind of sold out now. (Saved you a click.) So instead I'll talk about these jeans which honestly is probably something you'd like better. I mean who doesn't love a great pair of jeans? And let me tell you AG can make them. These Farrah High Waist jeans fit like a glove and I love the light blue hue, but it's not too light you know? It's more of a mid blue and I love it for end of summer / fall. I am in the 28 and they fit true to size for AG. More fitted at the hips / waist but overall I stayed in my normal size.
Find the jeans on sale here! (Anniversary Sale goes live tomorrow! Save these to your wishlist and snag them early.)
I love this purse. Like the color is the perfect neutral and it's under $200, which for a leather purse this size is an absolute steal. I can fit my laptop in it as well. Oh that feeling when a purse functions as a workbag as well! You can find this purse on sale here. 
Just in case this top comes back in stock during the NSALE, I am in the medium and it's a great fit! You can find it in a leopard print here. Here is a similar look (but sadly not similar price) of the top here! PS: I'll be doing an in-stock try on in IG stories tomorrow! 🙂