By the time July hits, I kind of forget that it's going to be summer for a few more months. Late July my brain tries to switch into fall but honestly, the summer party is just getting started. I think the 13 years of school summer breaks from May-August has really low-key messed with me in my adulthood when it comes to seasons. Actually, just being a Texan has messed with my seasonal awareness, let's be real. Nothing makes sense in Texas. So I am here to tell you — and me — to calm down, we've got lots of summer left. Lots of times left for summer fashion moments and I have two very classic summer styles for you from Talbots. If you've never met Talbots before, let me introduce you. Talbots has timeless styles that honestly make me wish I had a vacation home in Montauk. I feel like their pieces say 'I summer, not vacation' you know? They have high quality pieces and the fit is a standard, tailored fit. You can see my favorites below and find their new arrivals here!
Summer Maxi Dress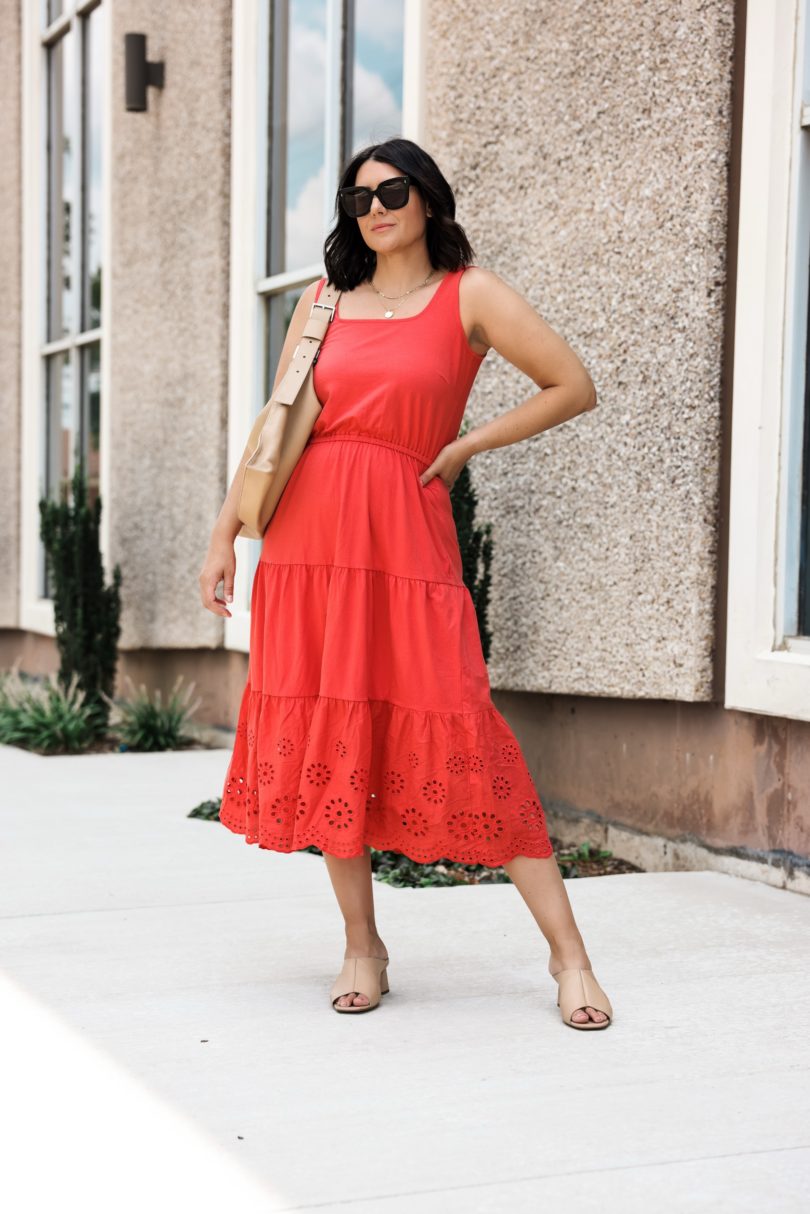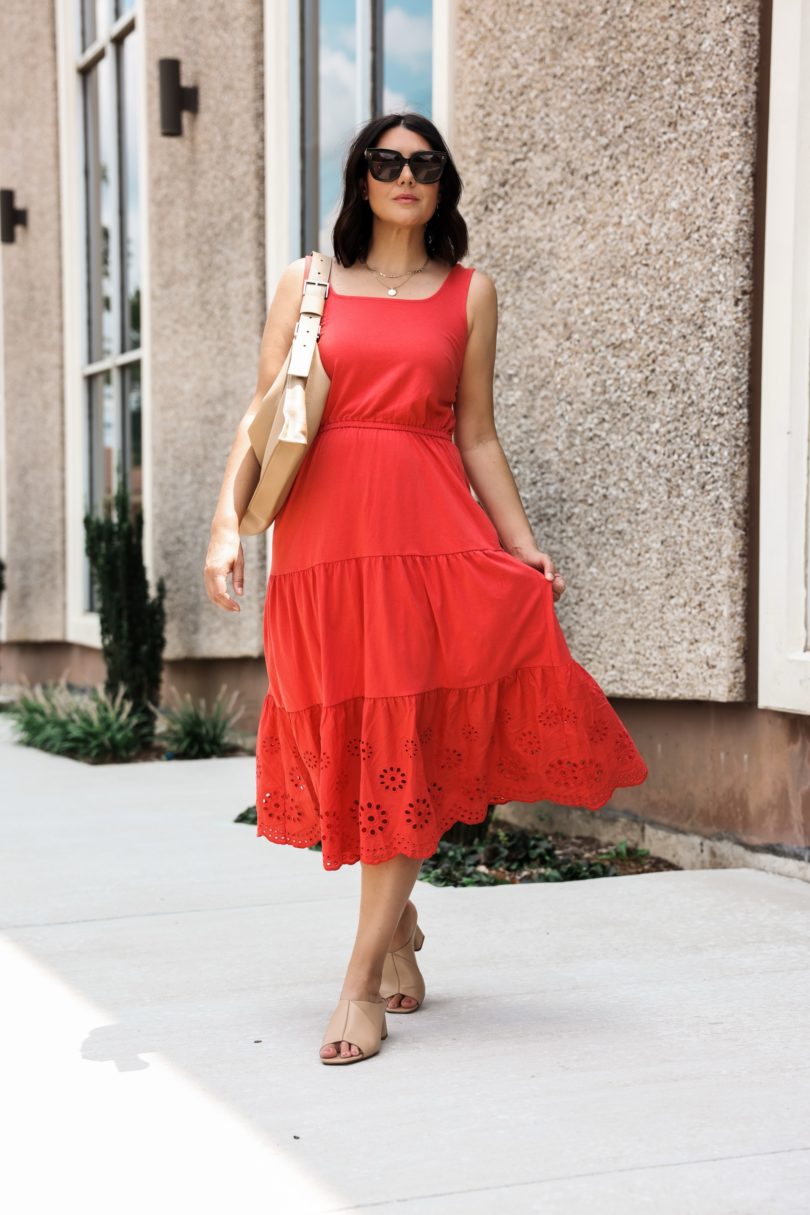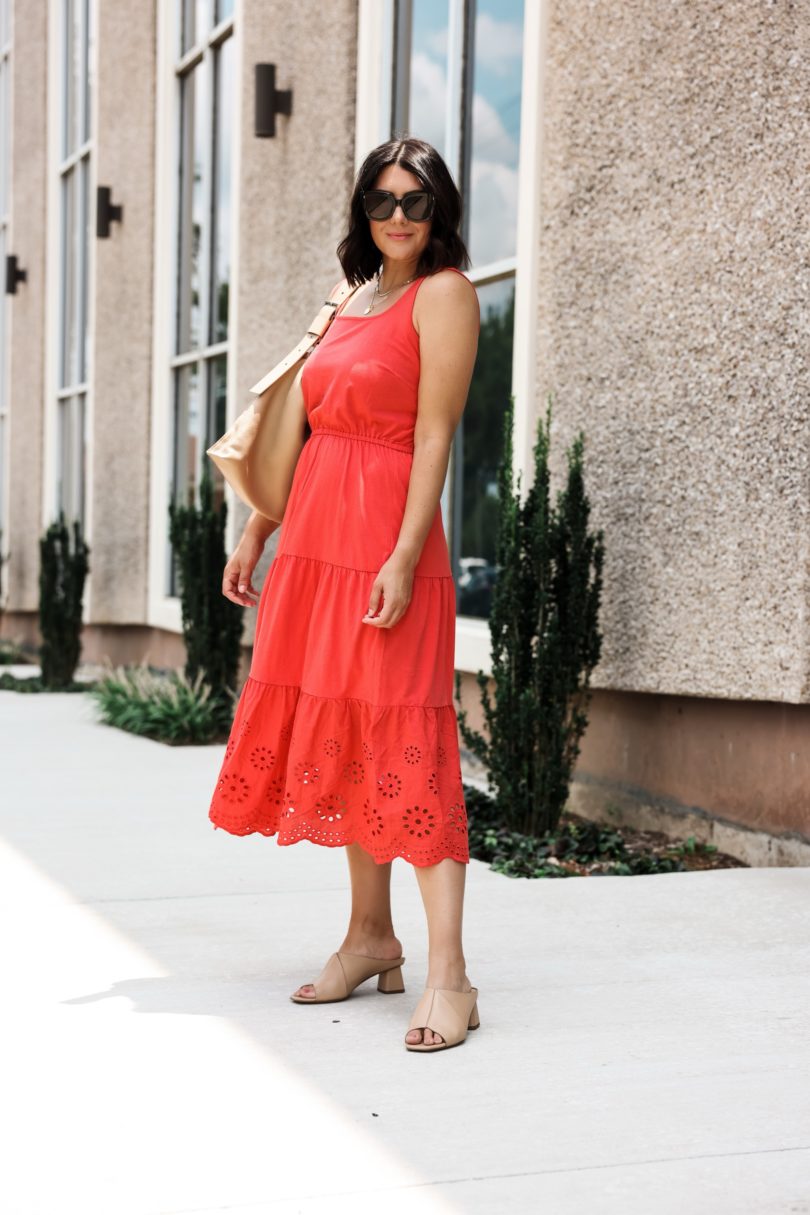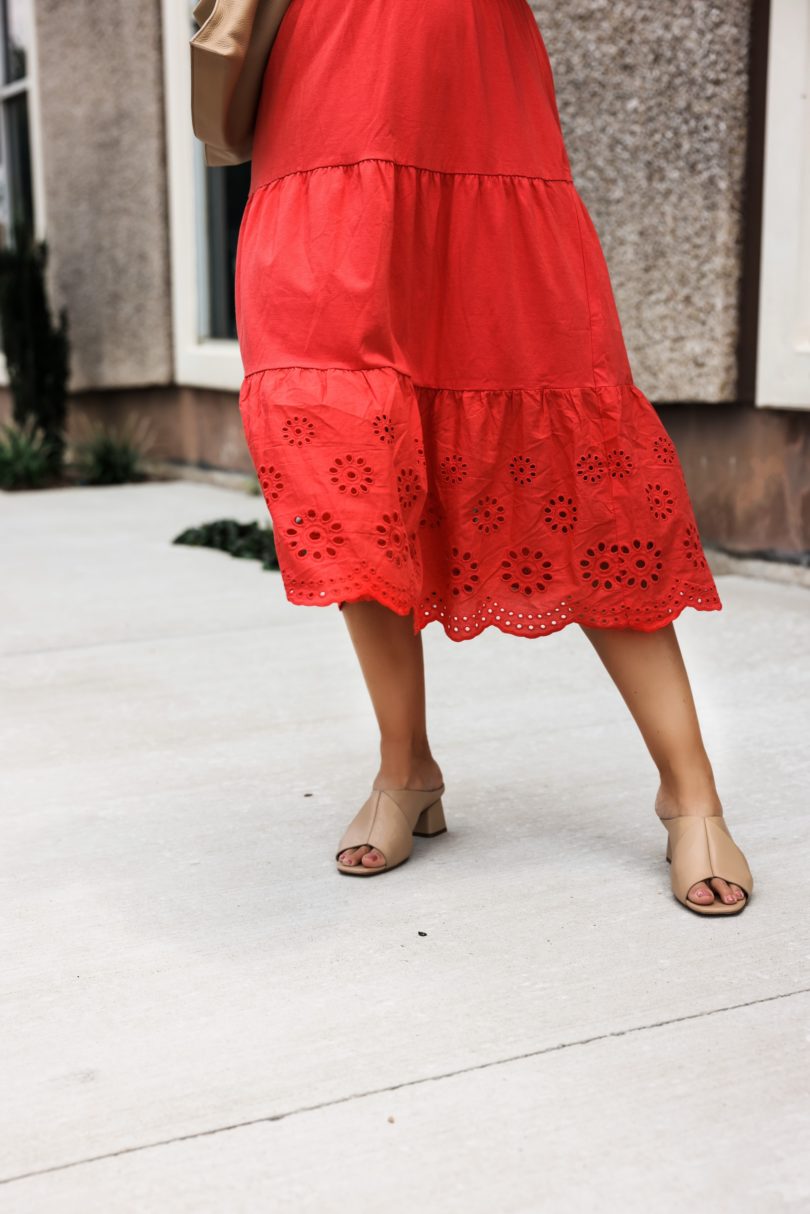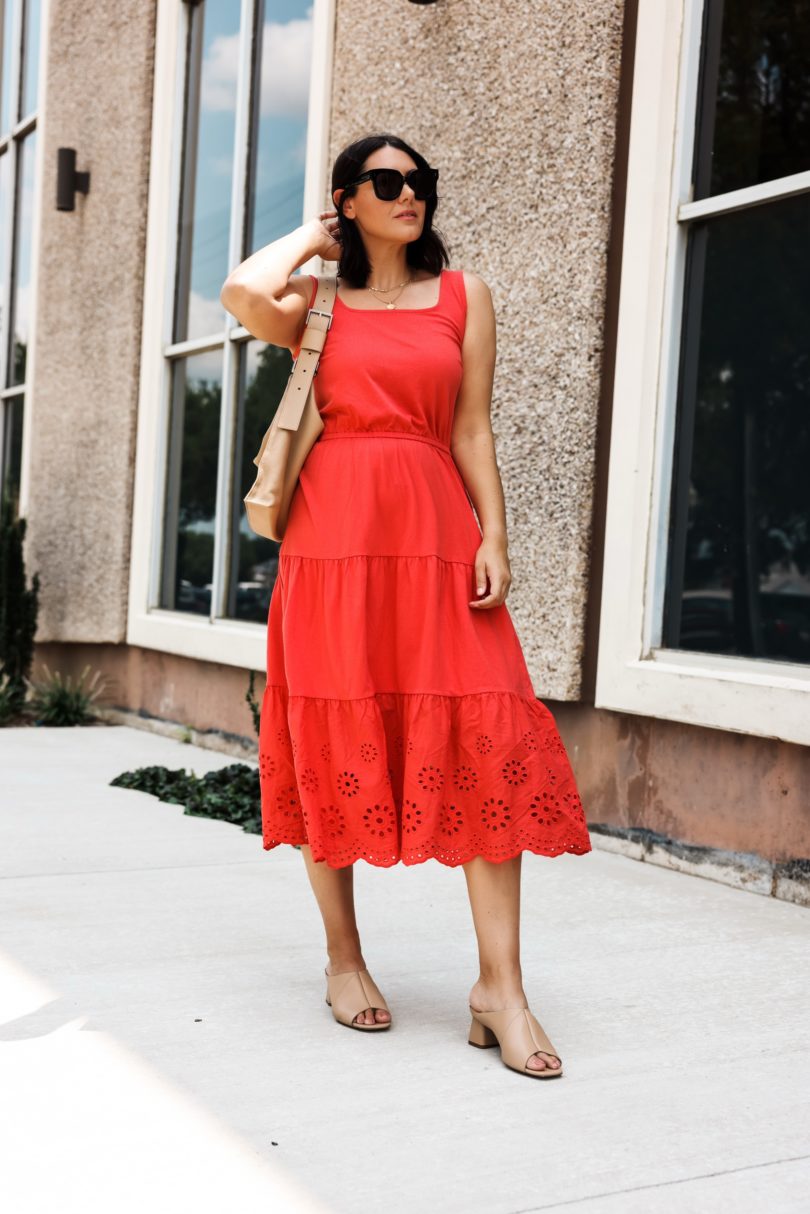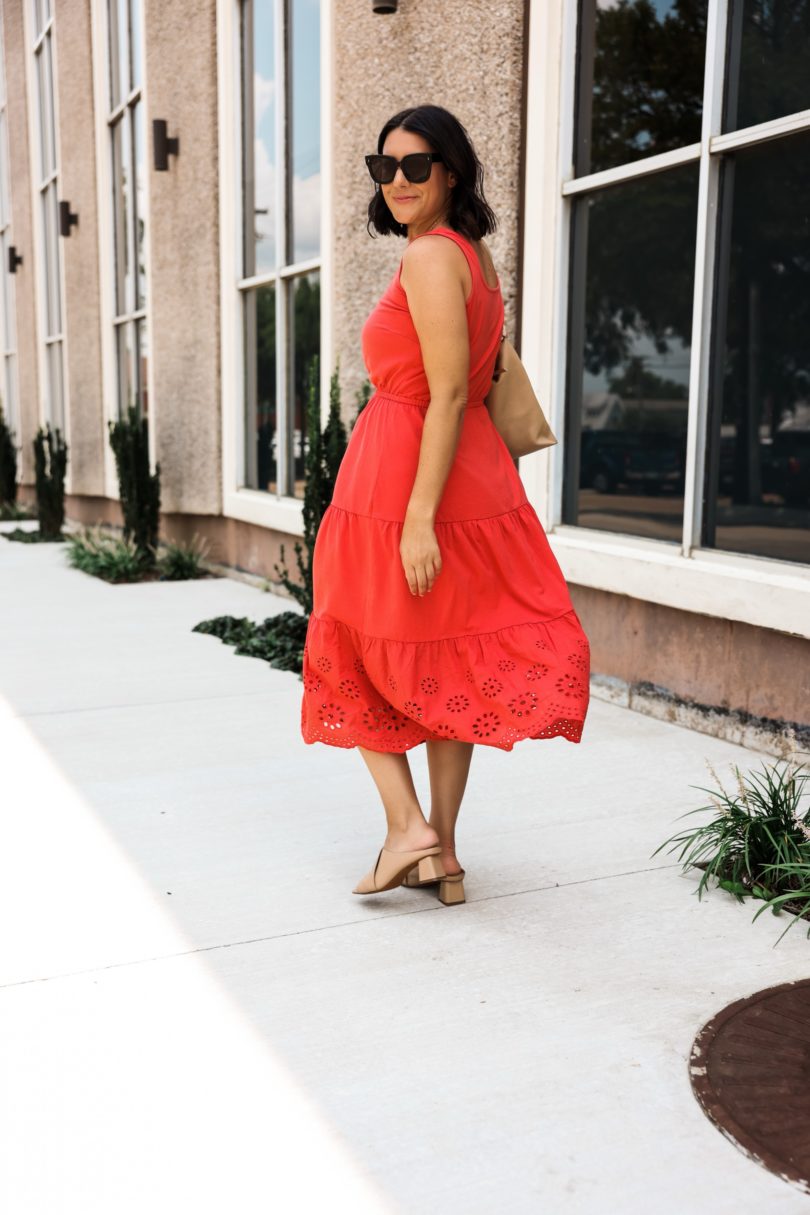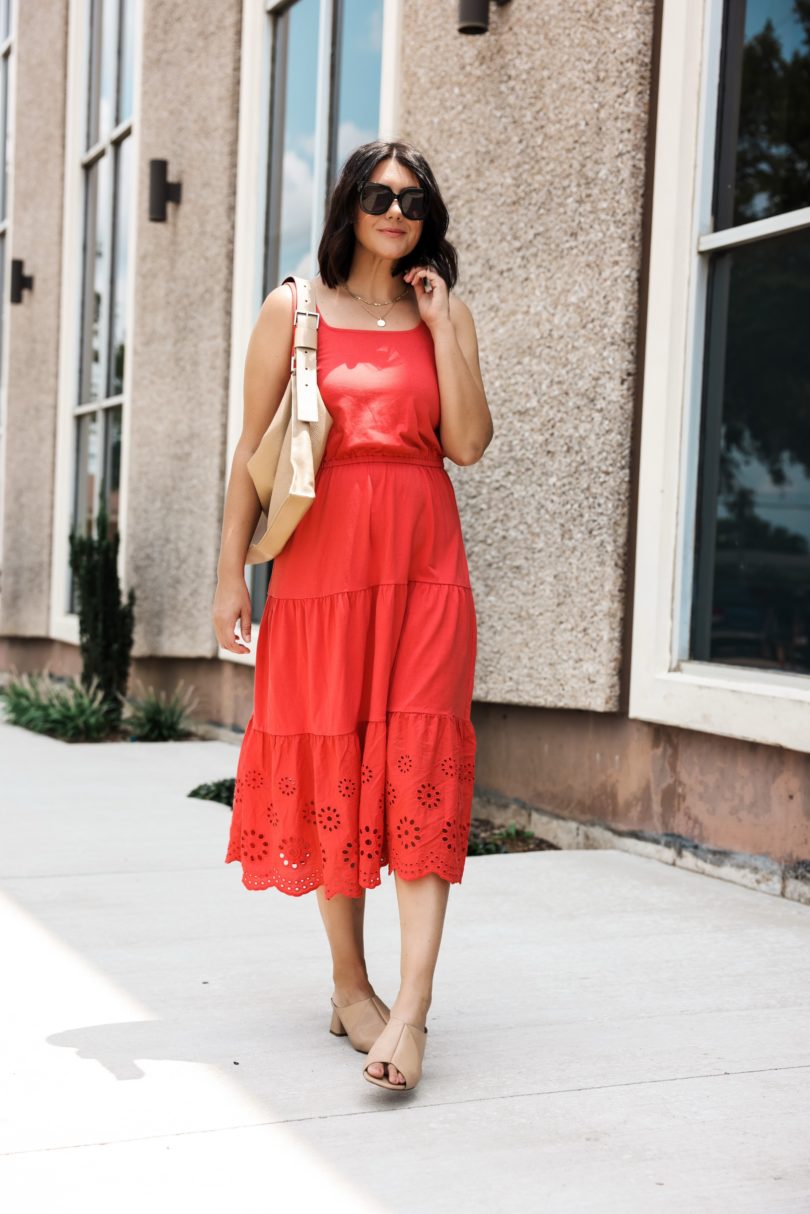 I will forever love a summer maxi moment. Maxi dresses = summer to me. This scalloped dress from Talbots is particularly perfect because it's really comfortable and the fabric is lightweight and so soft. Perfect for traveling because it's not going to wrinkle much in your suitcase and you can dress it up or down this summer. I chose to dress it up with a few nude accessories, but sandals and a cute tote would be adorable, too. (PS — This Jersey Eyelet Tiered Fit & Flare Midi Dress is 50% off today!)
I am in the medium and found it to be true to size for me! (I'm a 6/8 in dresses with a 34D bust! Plenty of room in the chest, so size down a size if you don't need room up top!) The straps are wide enough that I wore my regular camisole bra and it was hidden, AKA no strapless needed. I think we can all say 'amen' to that.
Classic Blue & Crisp White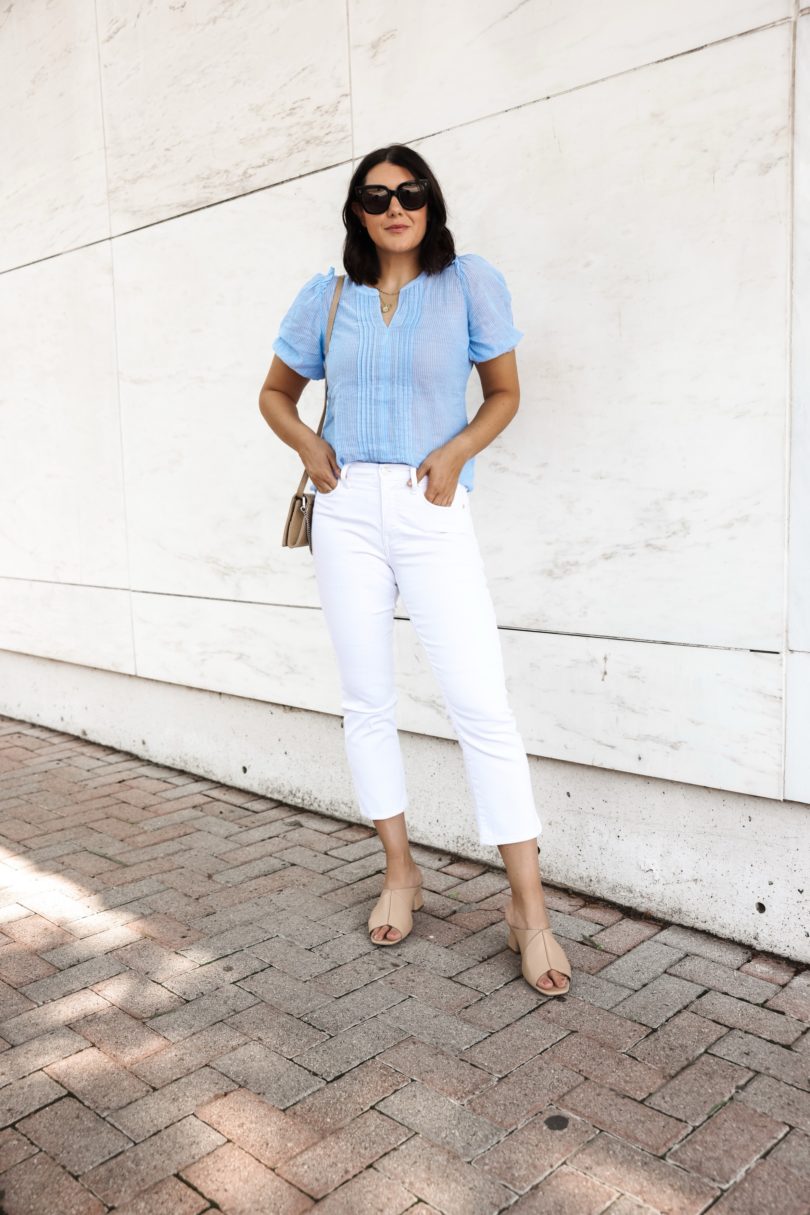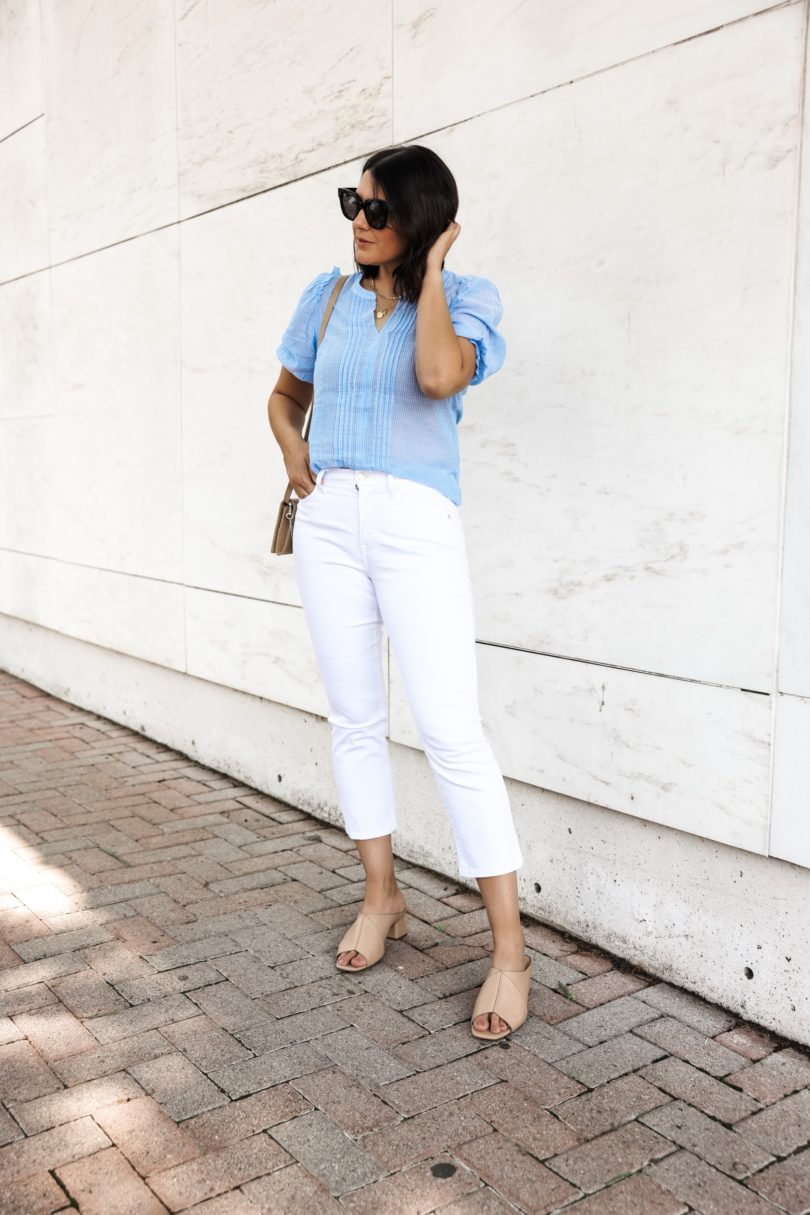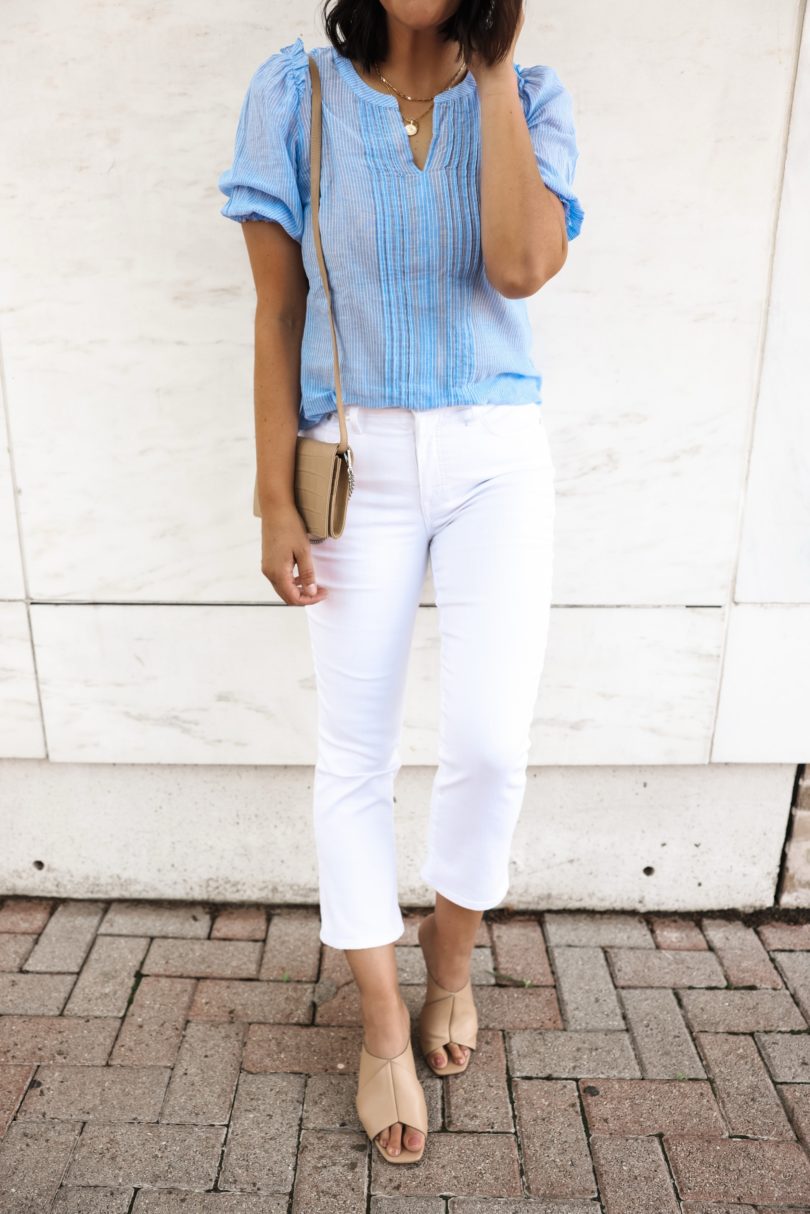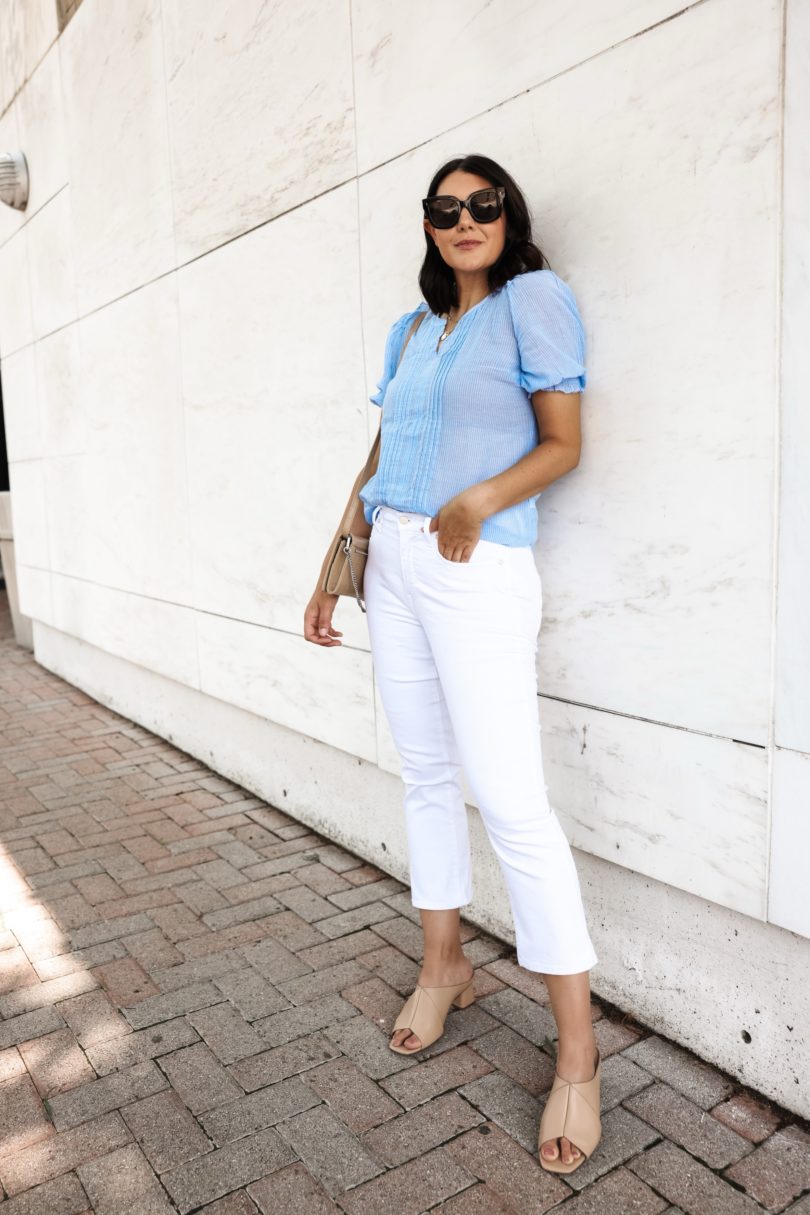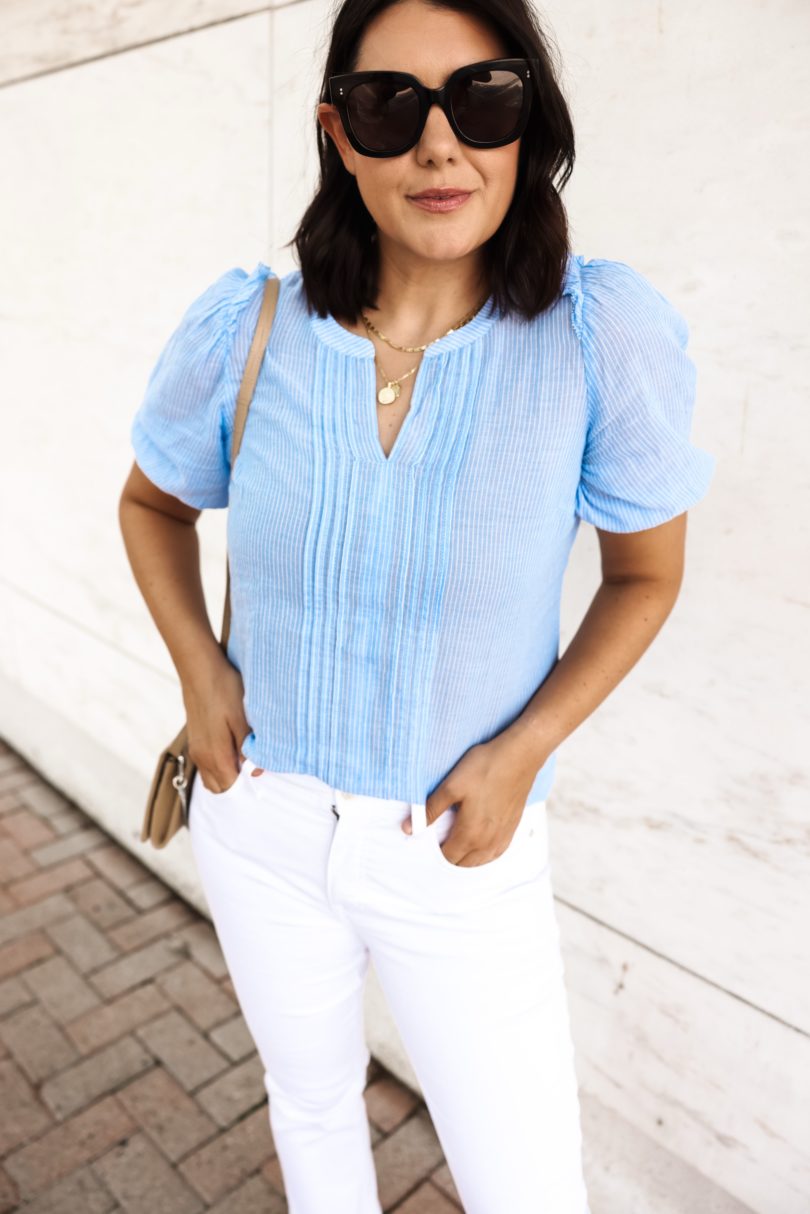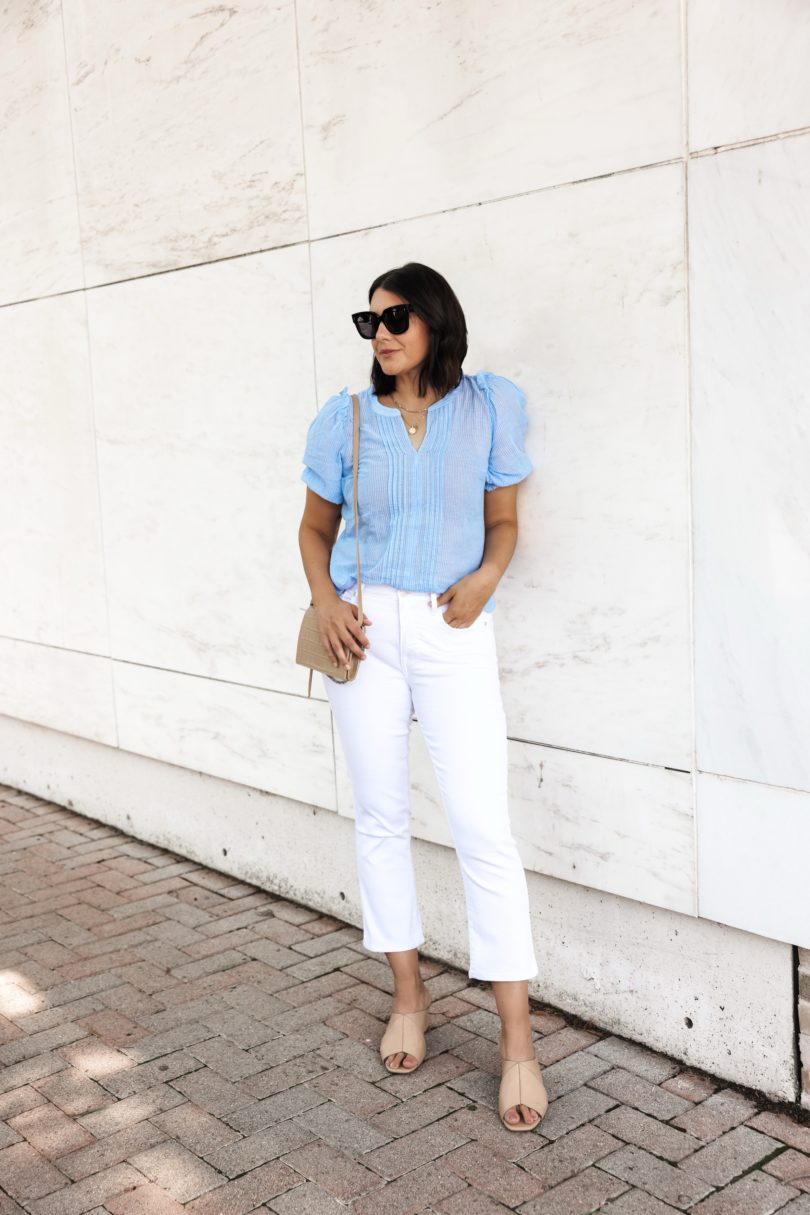 Is there a more classic duo than crisp blue and white? Absolutely not, these two were meant to be together. This blue top is made for summer — lightweight and the prettiest coastal blue. This top is a timeless summer look, you can find it here! And I love it paired with these crop flare jeans — they are just barely flared so it gives a cute little detail to white jeans. If you've been wanting a different look than skinny jeans for summer, try this style! I love a good crop flare, I find them incredibly flattering. I am in the size 6 and find them true to size!
If you're new to Talbots, I've rounded up my favorites summer styles below!