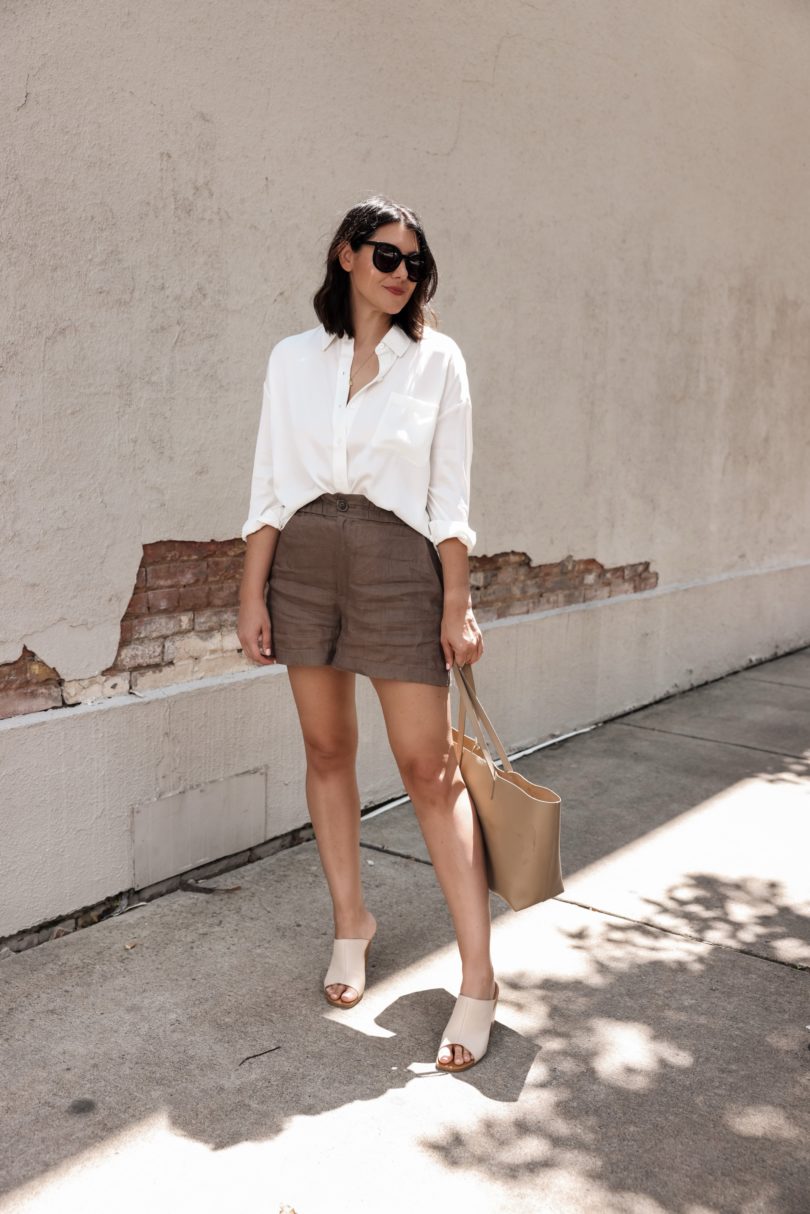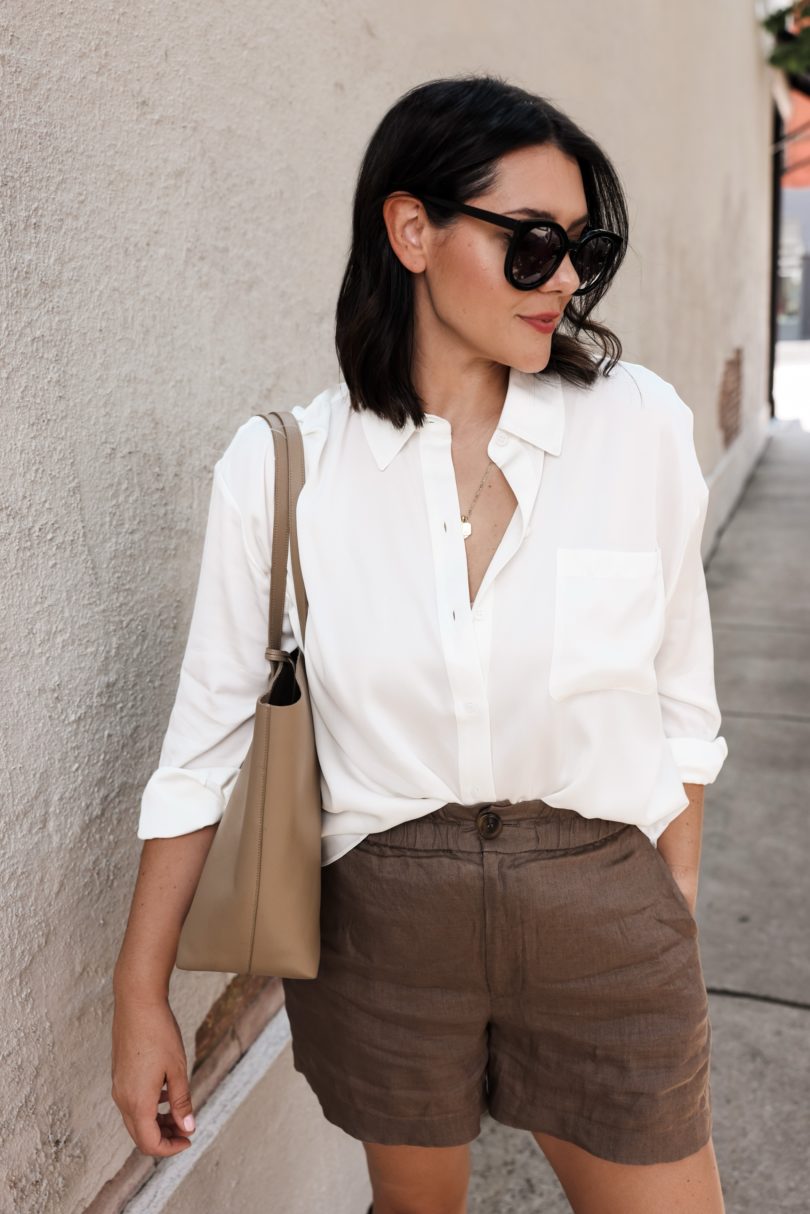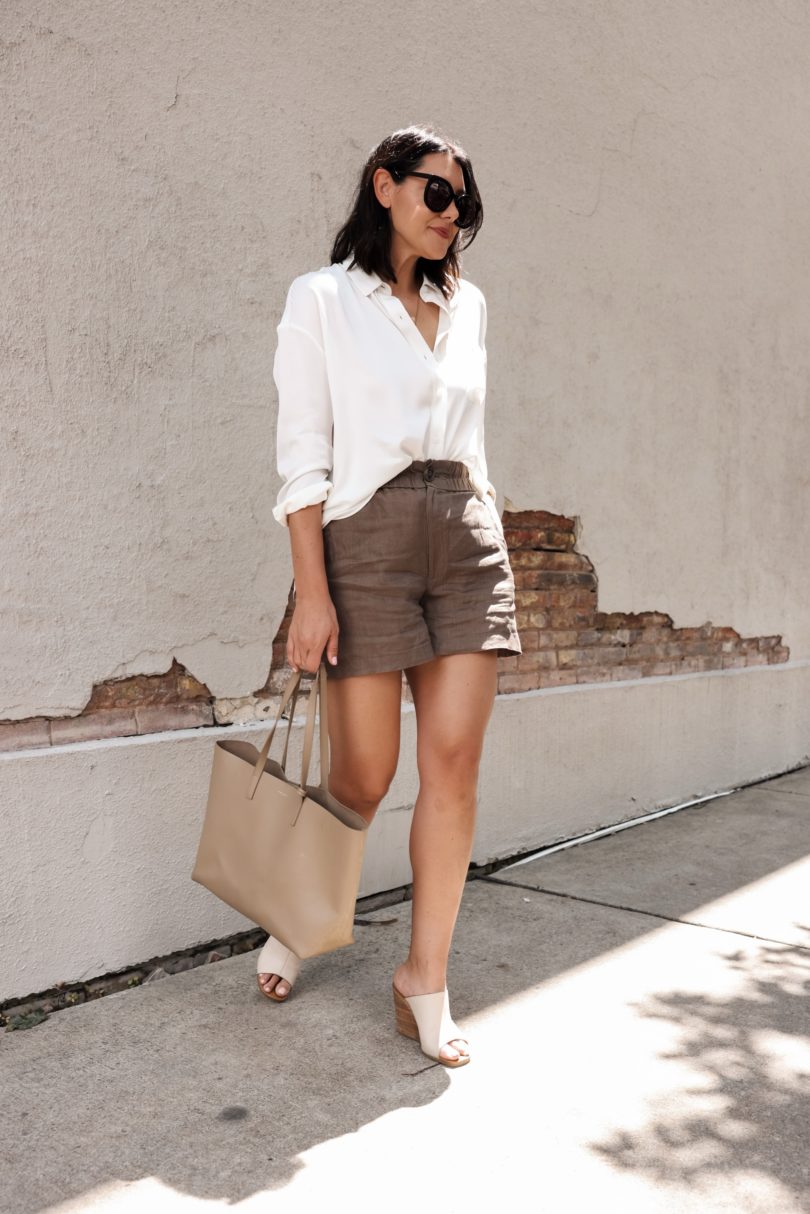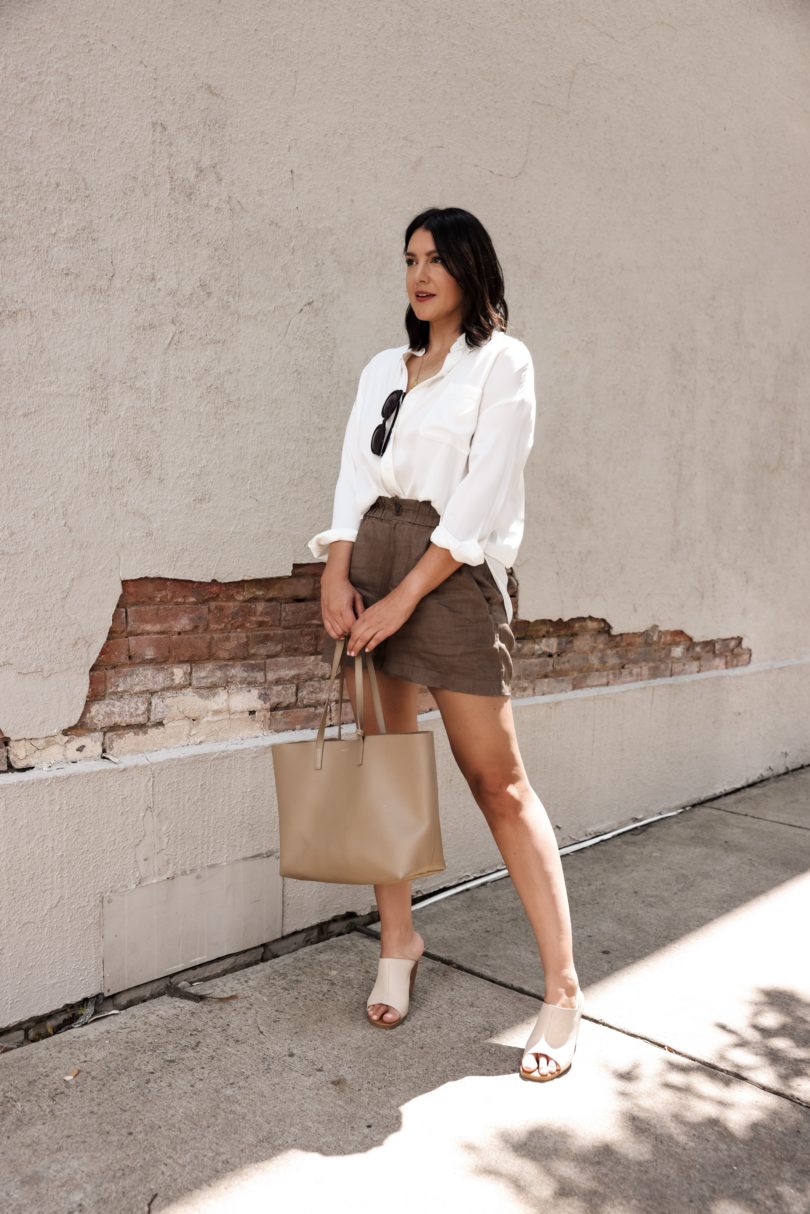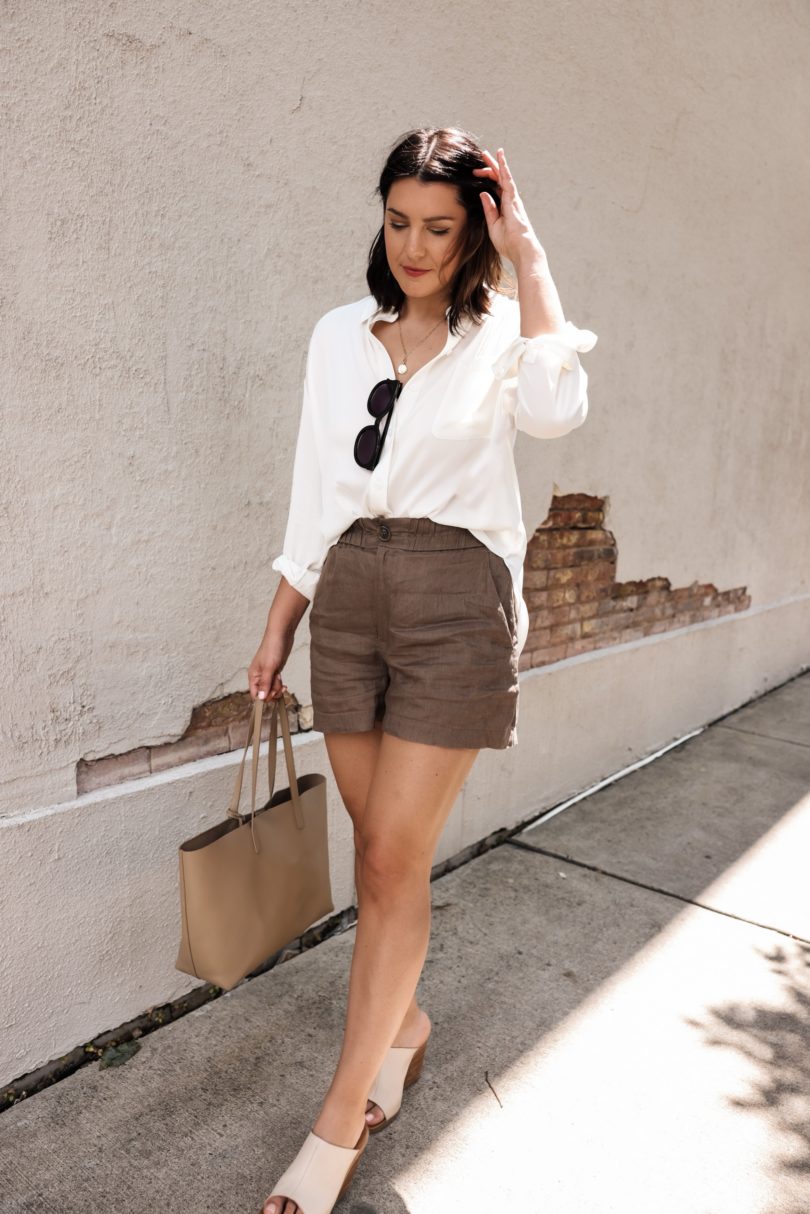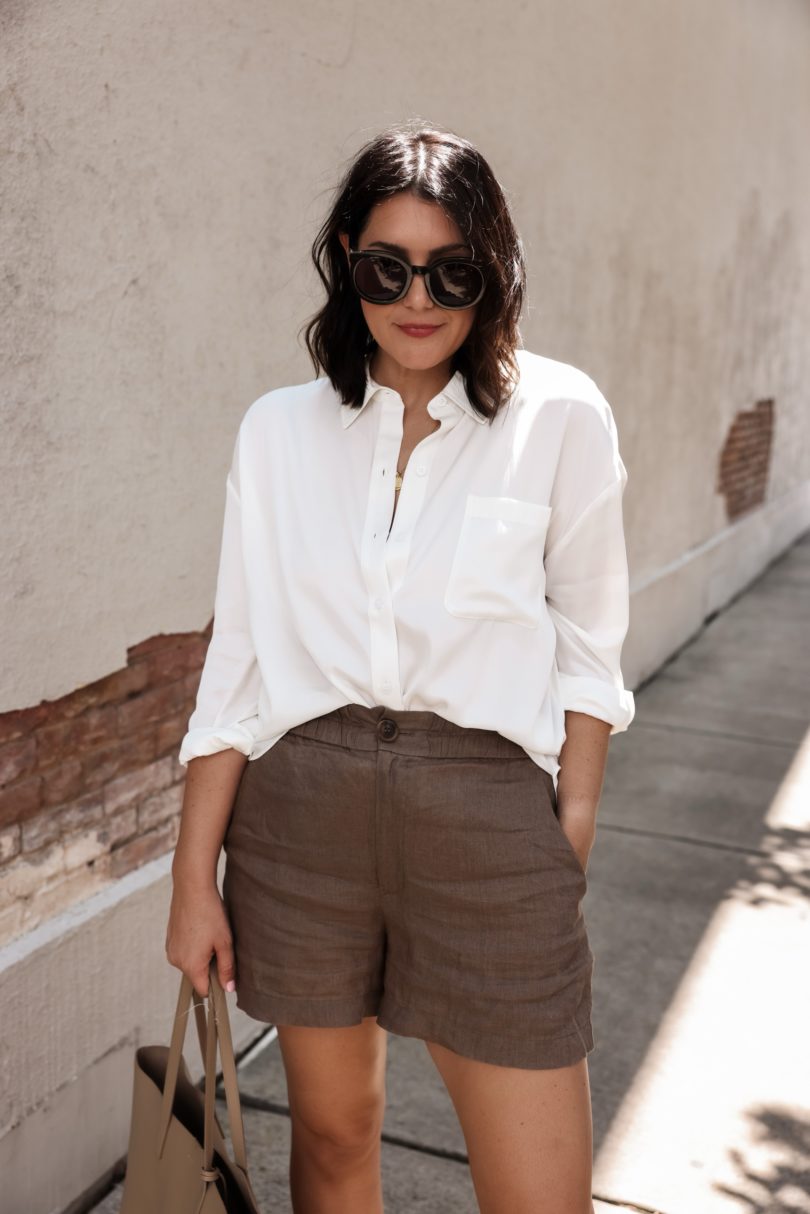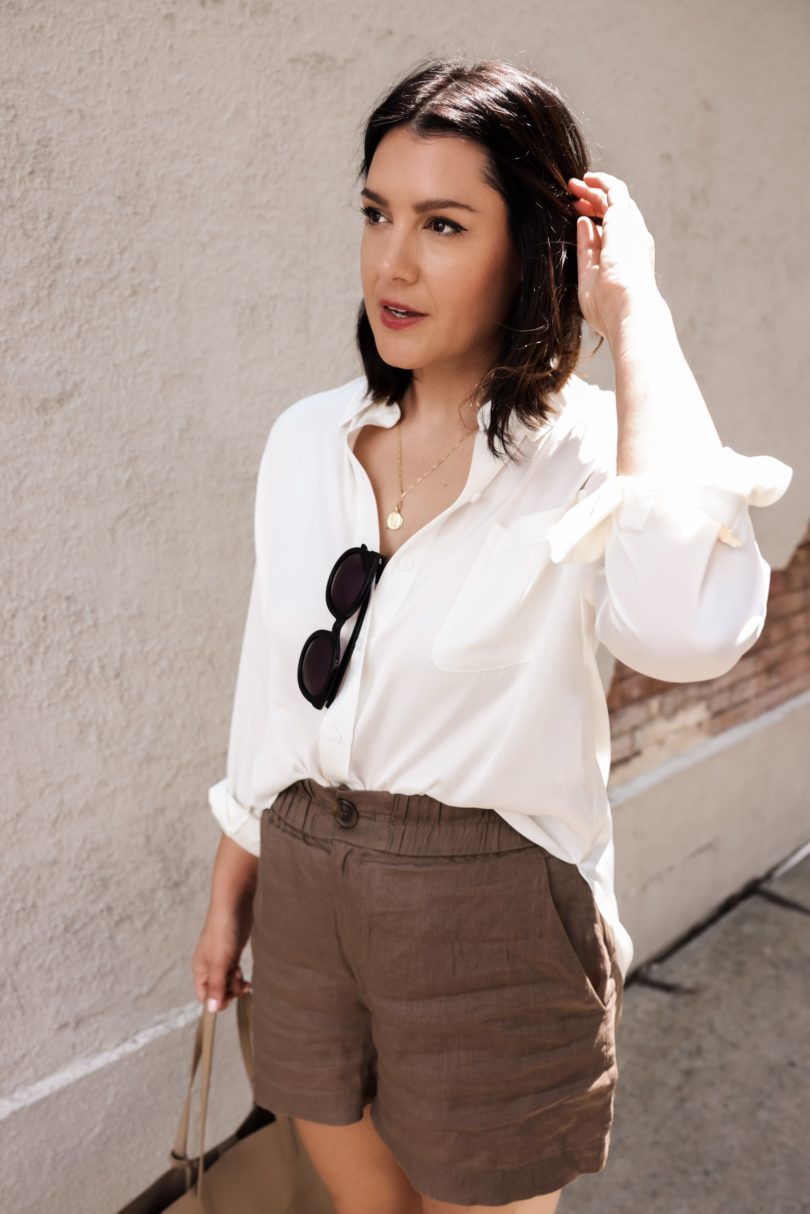 I would say 90% of my outfits that I feature on the blog are with in-stock / in-season items. But this is one that I loved the outfit but didn't want to make you mad-sad when I told you the shorts are sold out. I bought these shorts this summer and I've worn them IRL but I've not photographed them till now. I know why — they are perfect transition shorts into autumn. I say this as there is literally one left in stock on & Other Stories site. But I never like for you to leave empty handed, so I've found some linen or linen-adjacent shorts that look very similar, like these linen blend ones from Nordstrom or these drapey shorts from H&M and I'll link them below!

What IS in stock is my silk top from Nordstrom. Did you snag this one from the Nordstrom sale? It's a truly beautiful blouse. Silky, slouchy, it's everything I love in a blouse. I will say in all honesty, this top will probably go on sale here in the next month or so, if I know my Nordstrom. That's just between us ok?  But it's a great essential top; overall it is a really nice silk blouse. I am in the medium and I found it true to size, but it's definitely a verrryyy relaxed fit, loose at the shoulders and in the bodice. But read the reviews because not everyone appreciates the loose loose. You *may* want to size down one. Find it here!
(Here is a non-silk version here — under $60!)
Okay one more thing — my heels are also not in stock. LOOK, I'm sorry. These are some of my BEST finds I found from Nordstrom Rack years ago and I've loved them in secret for years because I've never been able to source them. They are Elizabeth and James heels and I can not for the life of me remember when I bought them. I want to say 2014? But that's up for debate. It's still one of my favorite Rack finds, my crown jewel. So cute, so comfortable, so tall. And now that I've rubbed that in, here are some similar wedges below!