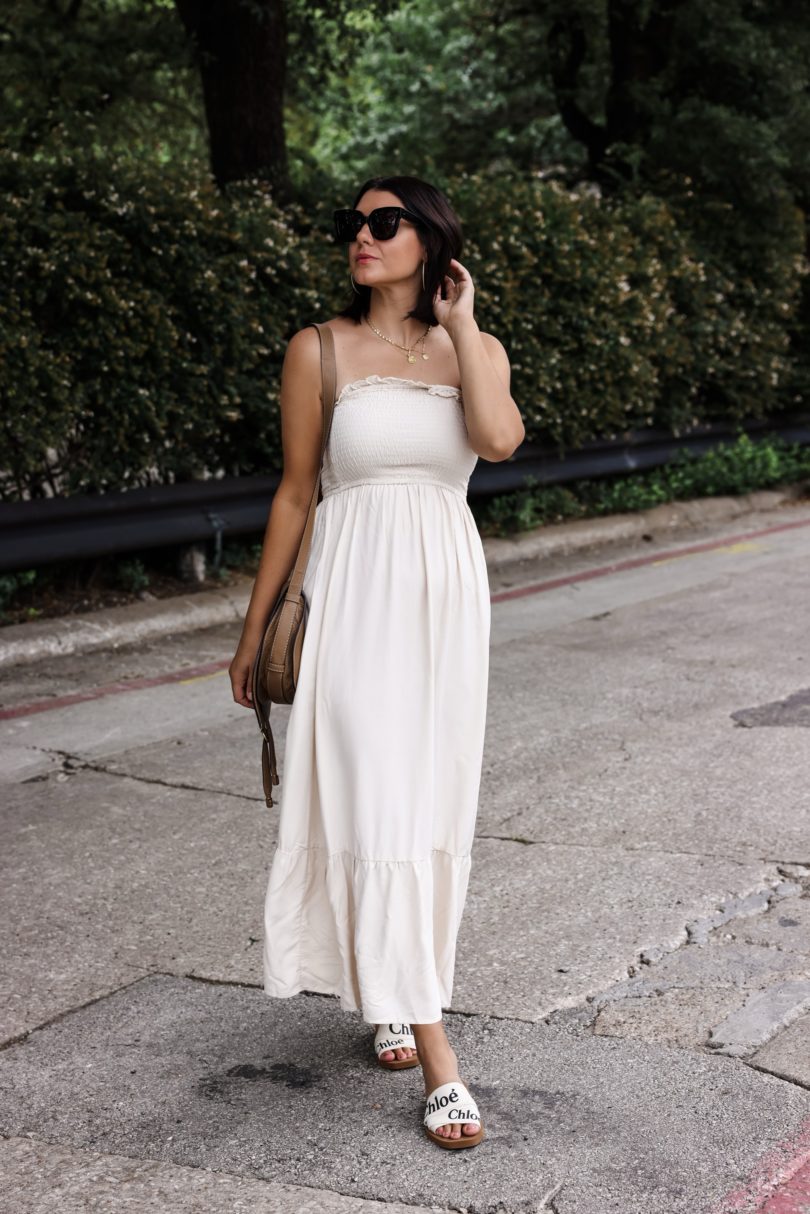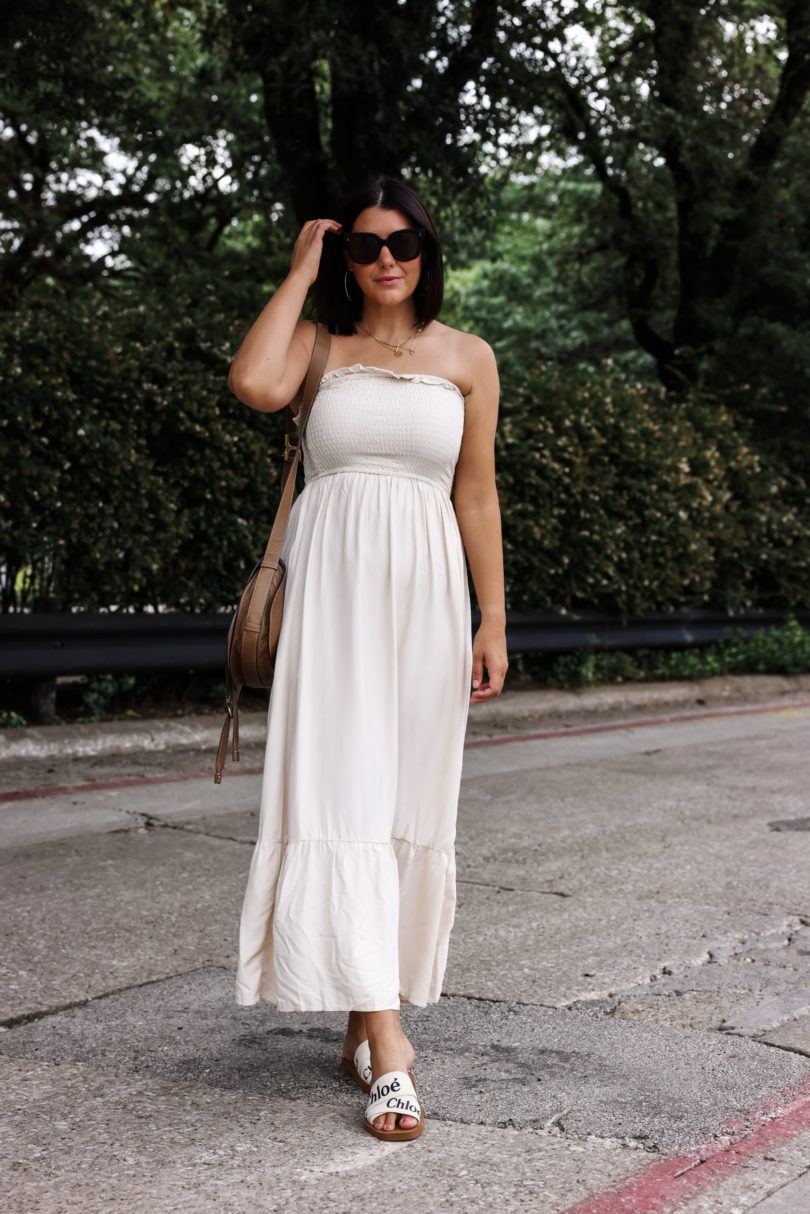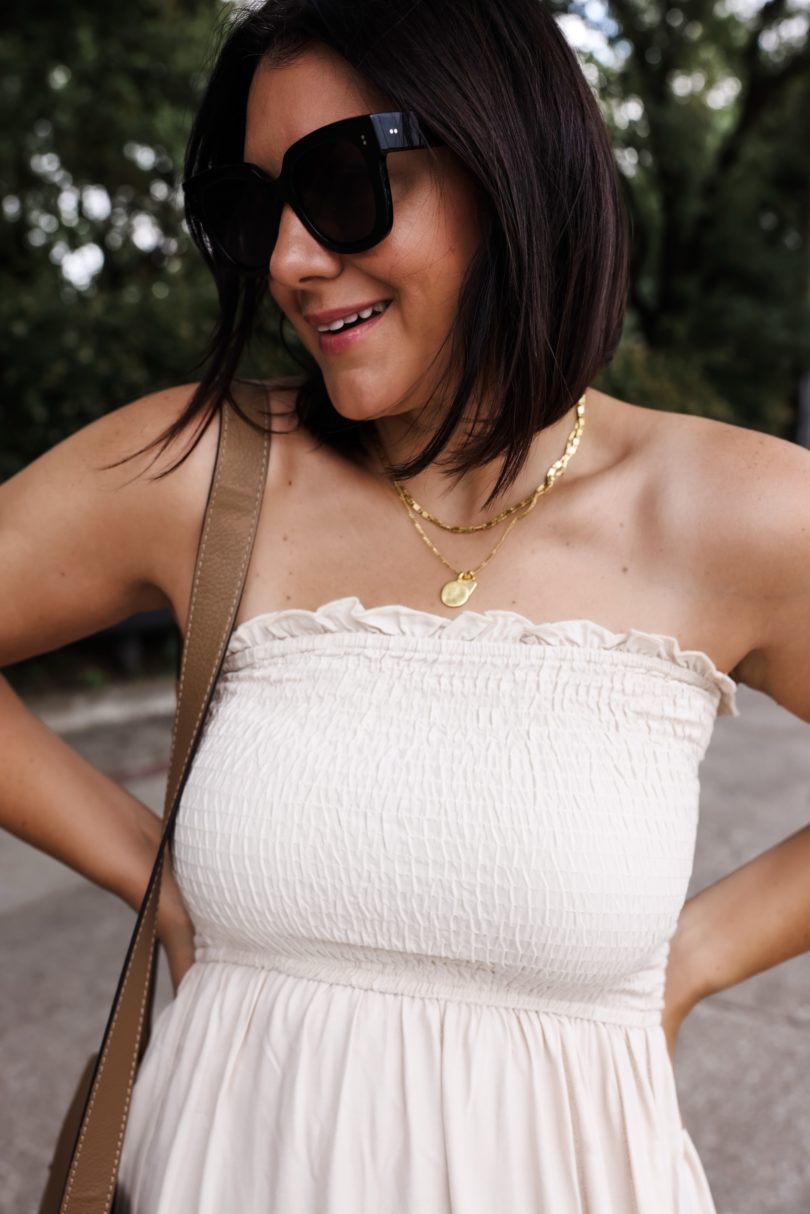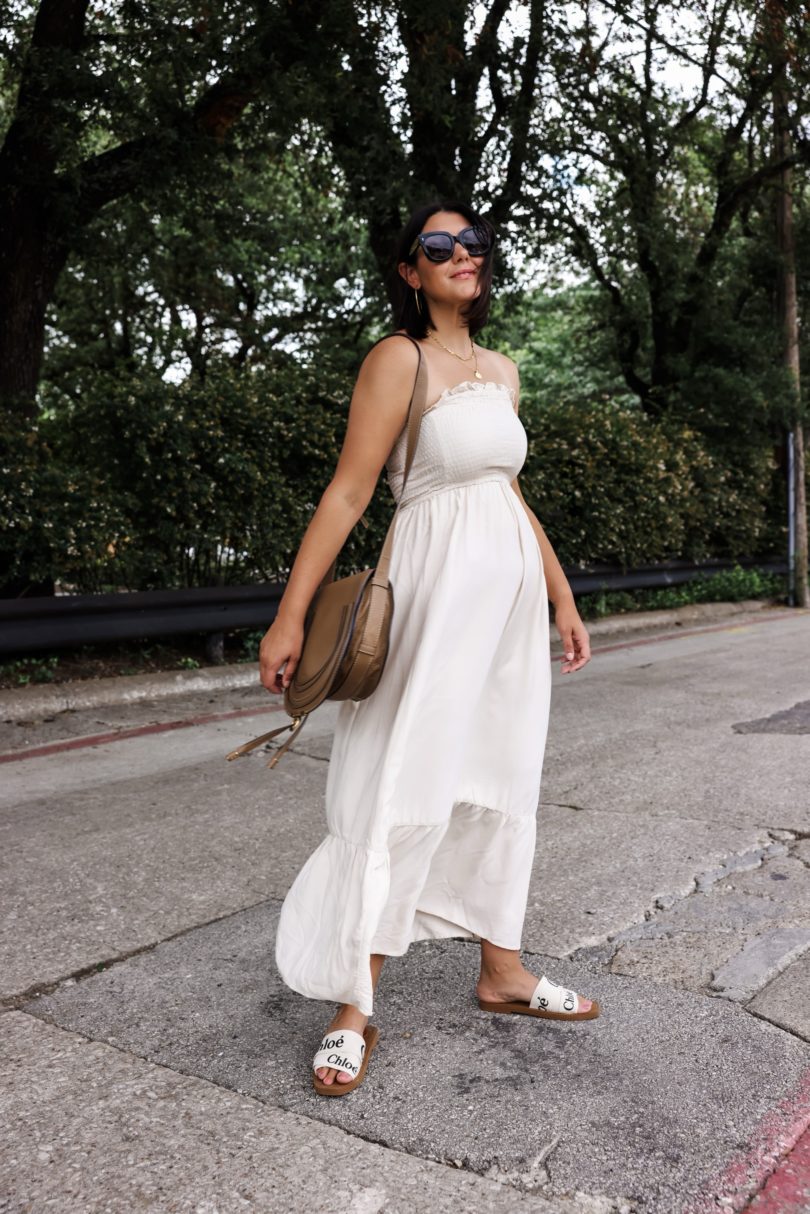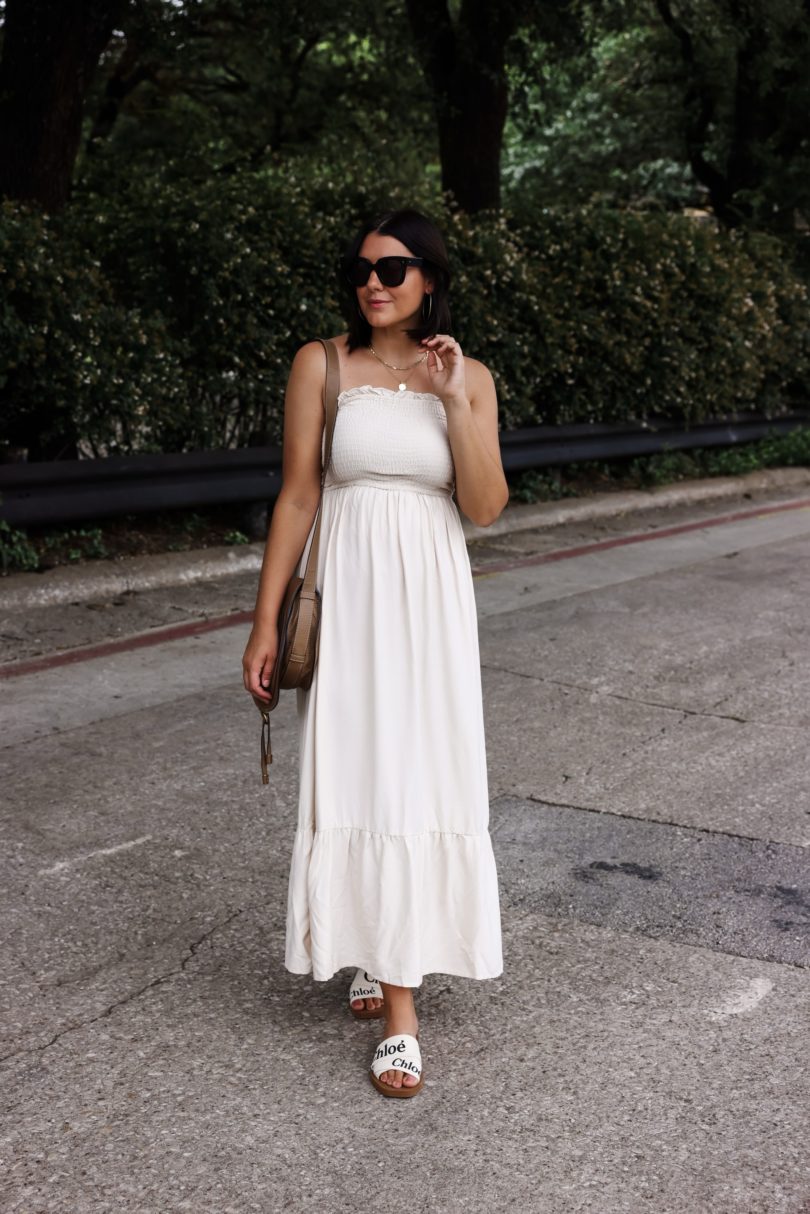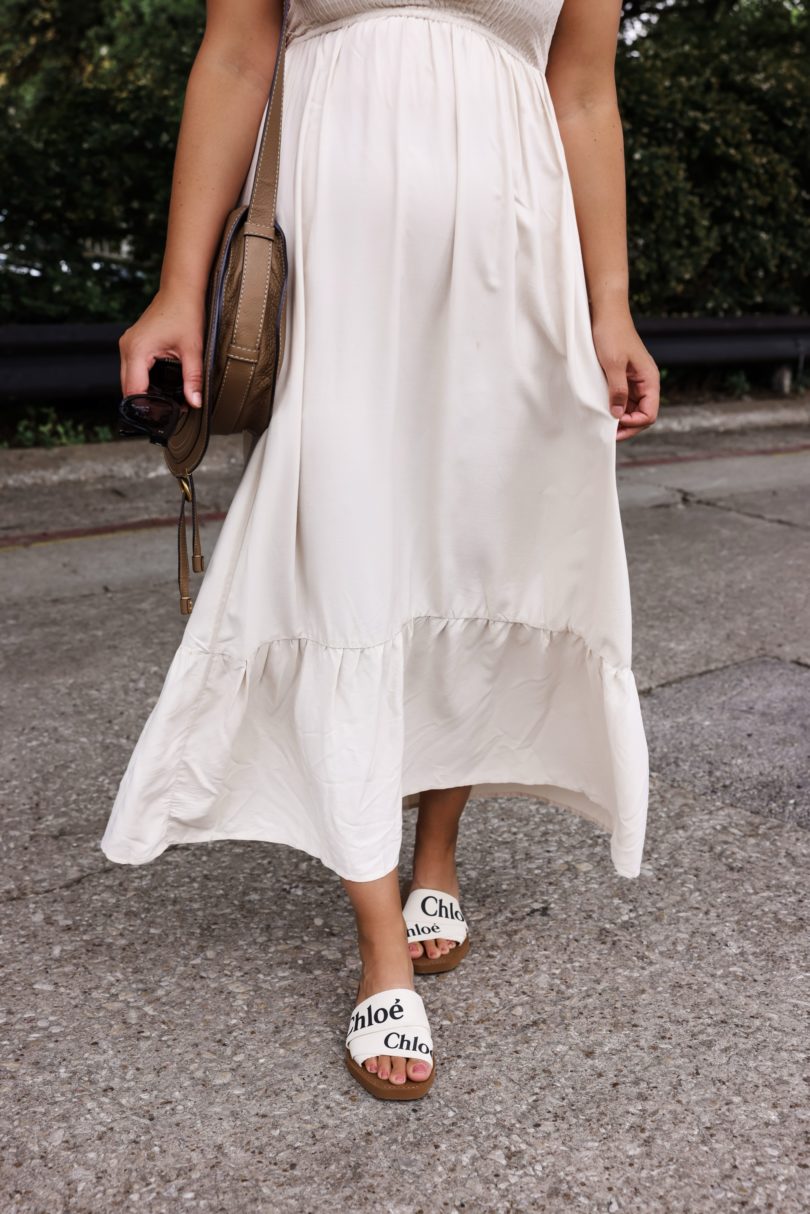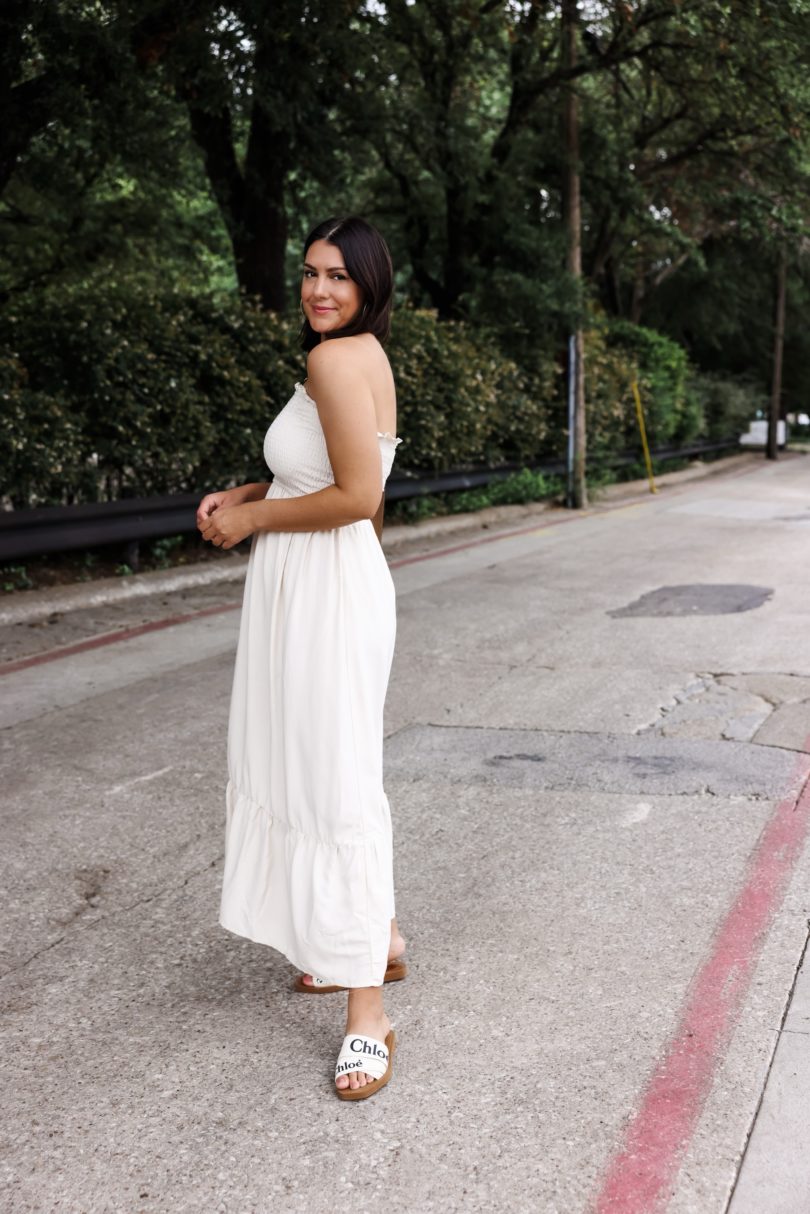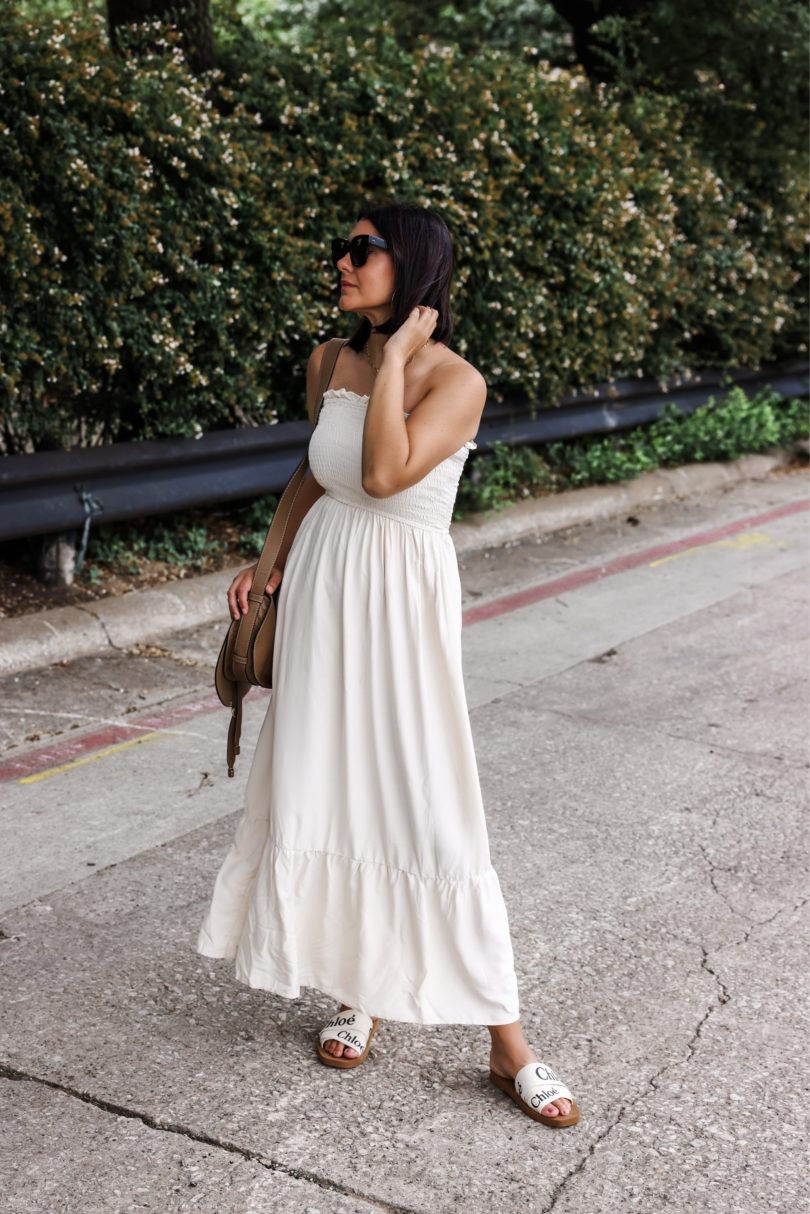 Taking a small brake from the Nordstrom Anniversary Sale today, hope that's okay! *internet takes a collective breath* I wanted to share with you a real good Amazon find I found this summer. I'm not a huge fan of strapless dresses just because of the boobs situation but this one has smocking so it keeps the dress up and from slipping down all day. I even got away with a strapless bra with this one and no slippage happened once. It's a great find and comes in lots of colors, too! Find this dress here.
Oh and I'm in a medium! TTS but size up if you are over a D cup, I'm probably maxing this medium out.
I've had lots of questions about these Chloe Woody Logo Sandals. And by lots I mean two — are they comfortable and are they worth it? After wearing them this summer, I can't say I've reaching for them as much as I do a nice leather sandal, just because the logo is a bold choice for feet. I do find them comfortable though and they're easy for an all day, casual wear. I would say on the 'worth it' scale, it depends on if you want an 'everyday' go-to type sandal or you like the look of a logo / luxe sandal that you'll reach for every once in a while. if you want an everyday sandal, not worth it. If you like the occasional look with a luxe feel, they're a fun sandal to have! Find them here. (I also like the tan color, too! It's a more subtle look and could go with a few more outfits I feel.)
For what it's worth, I like these Madewell sandals for an everyday option — and they're on sale!