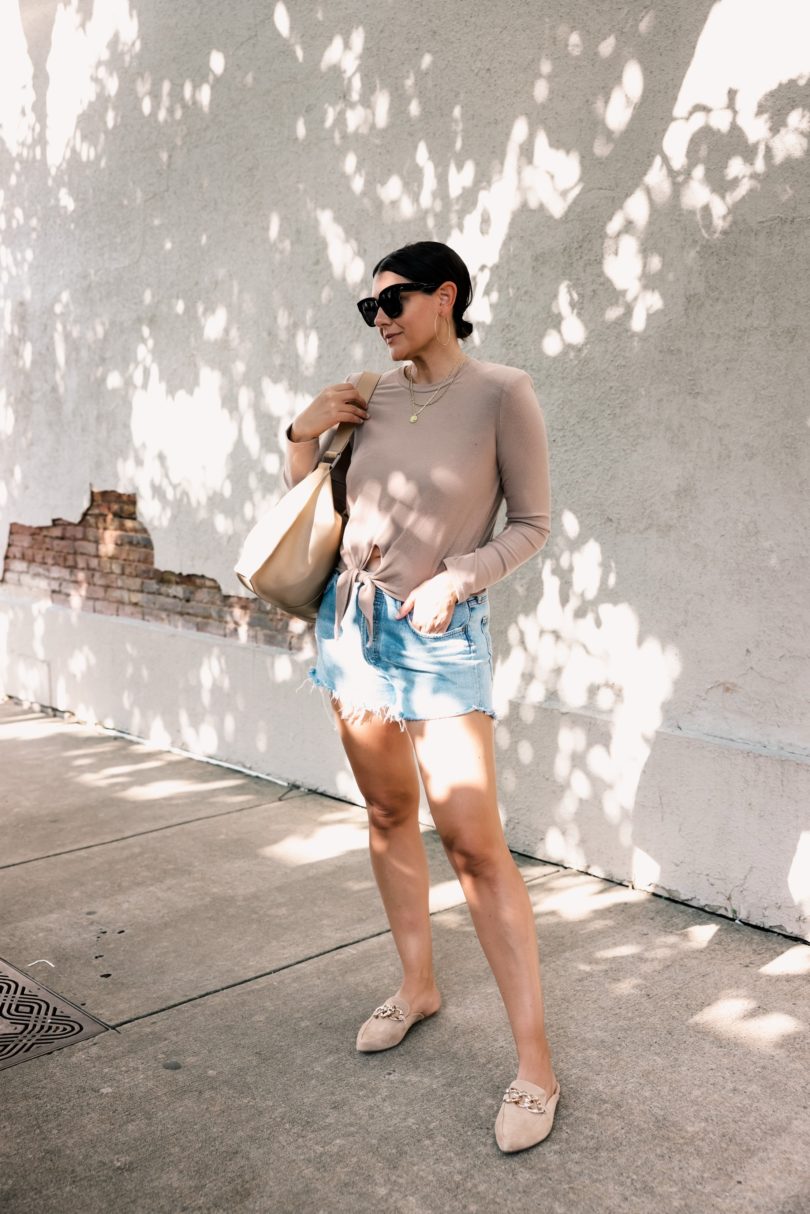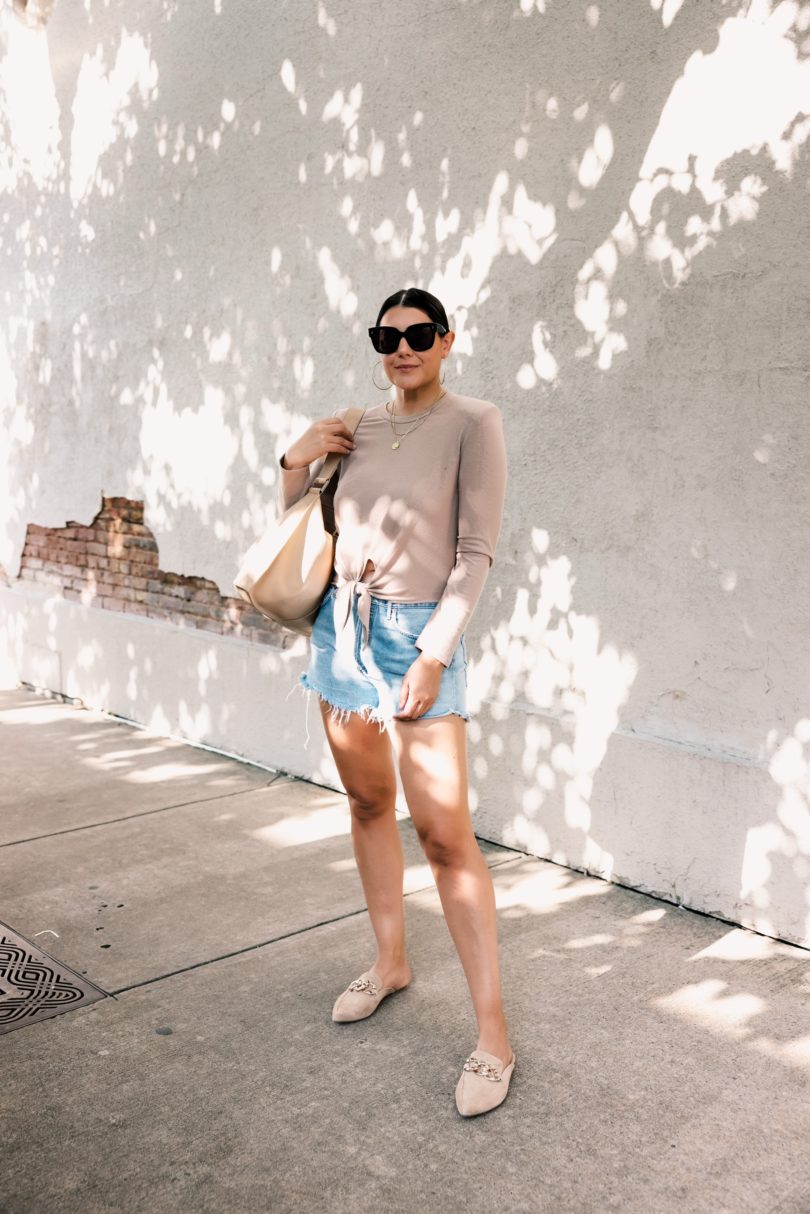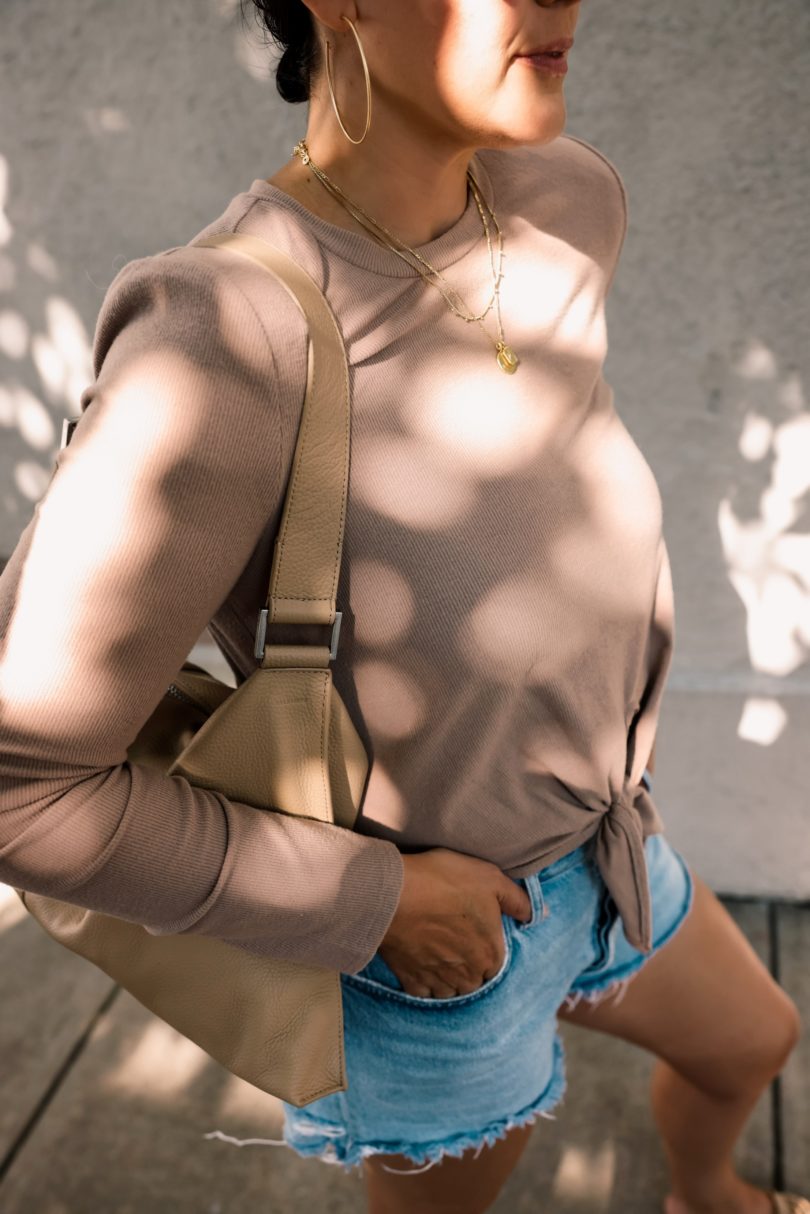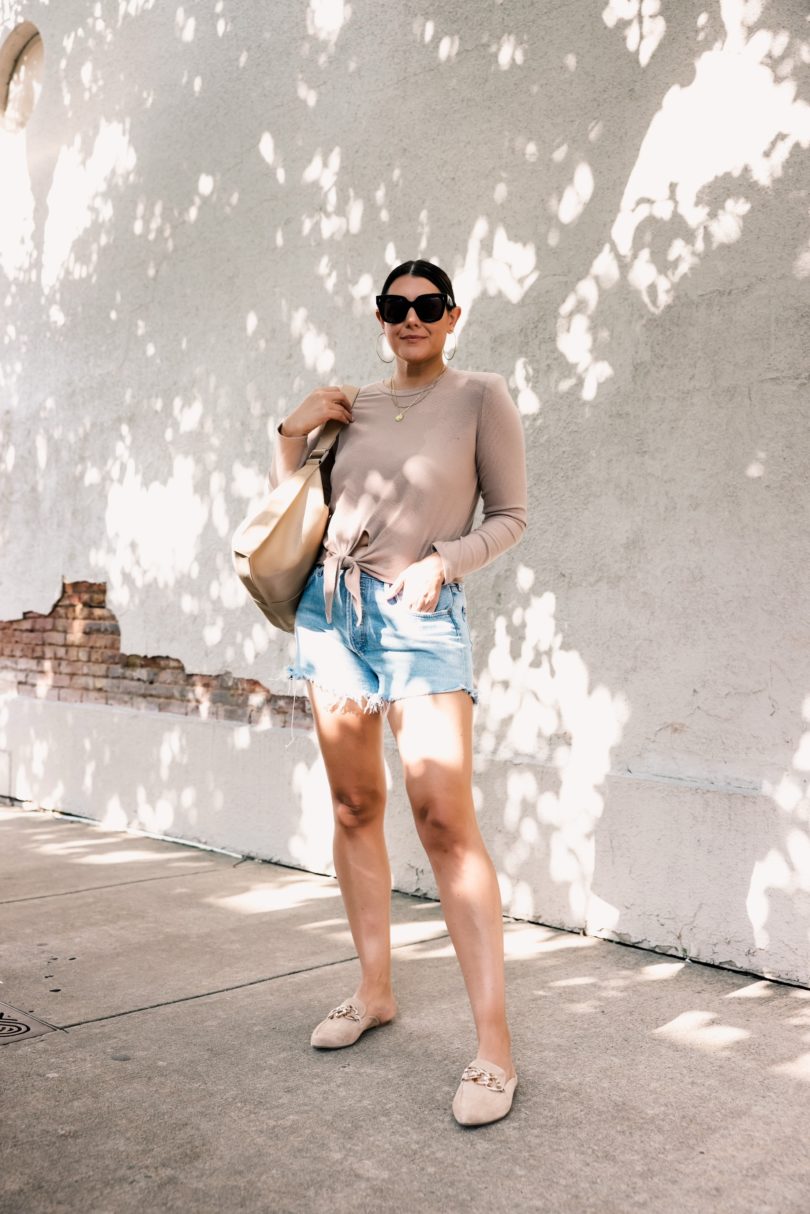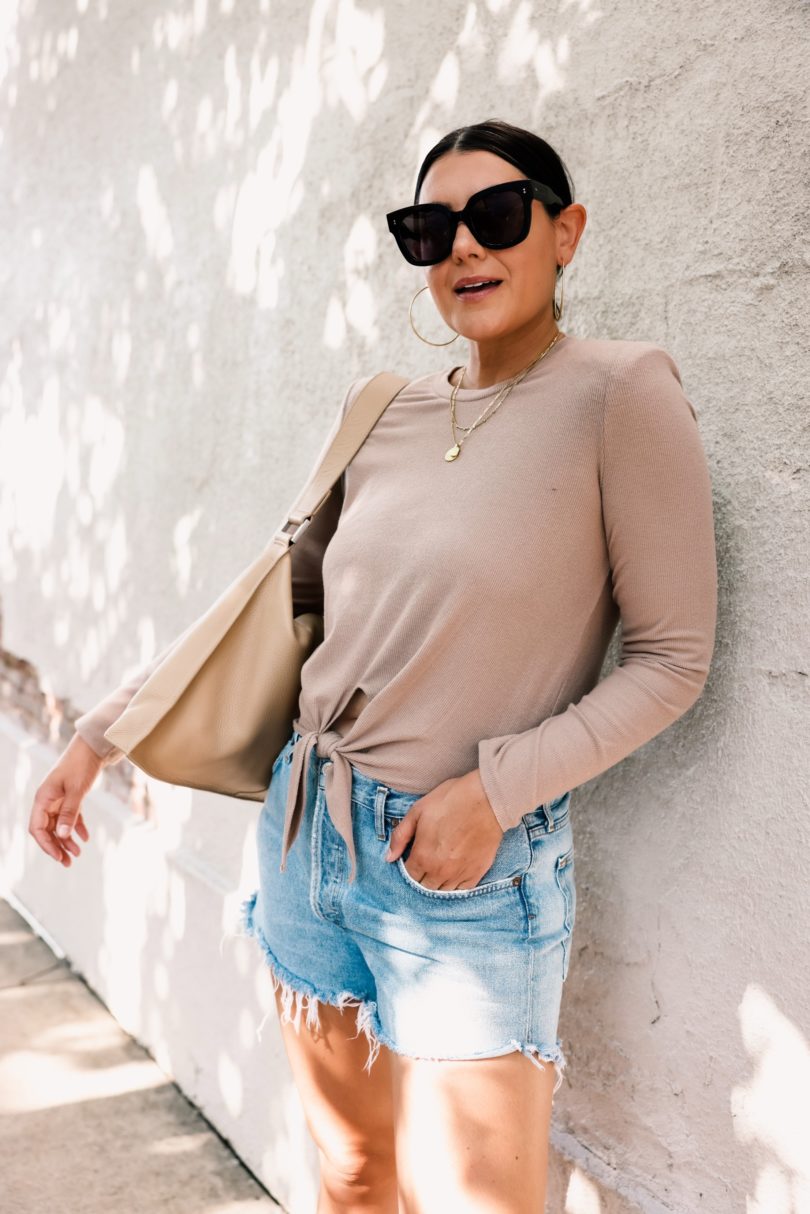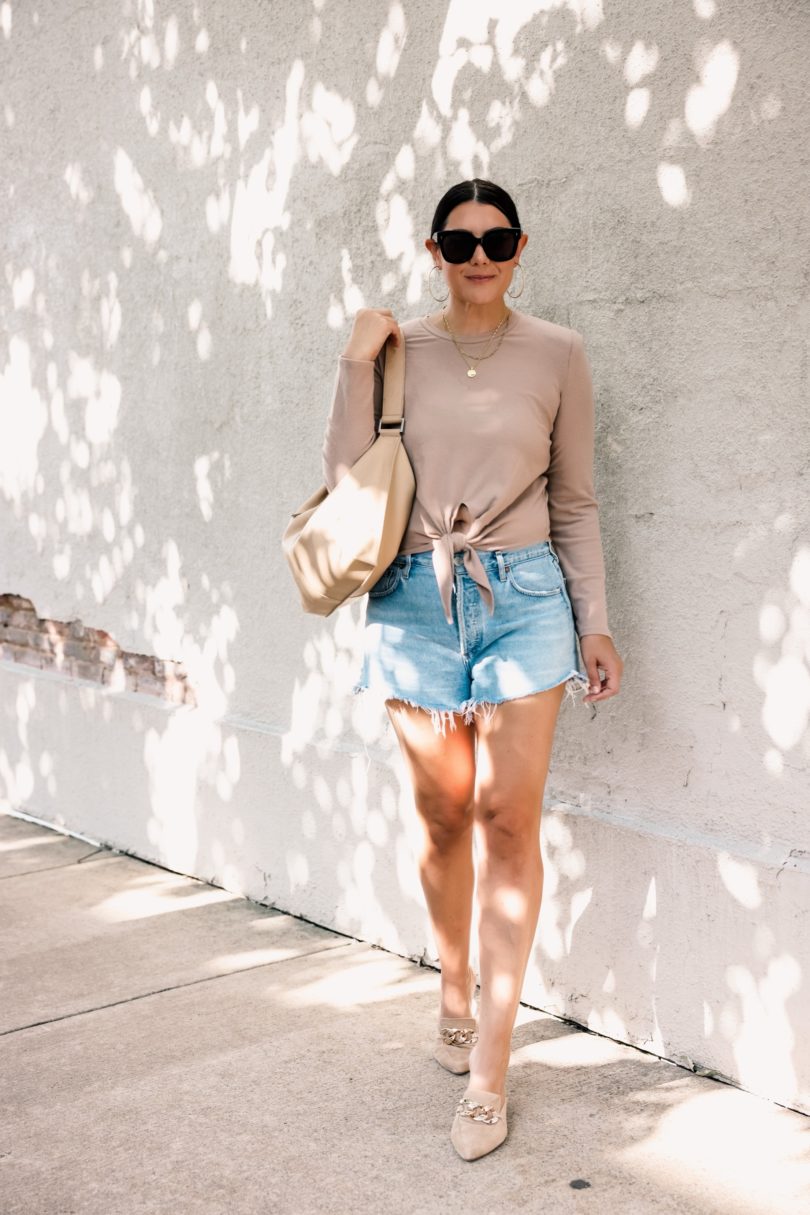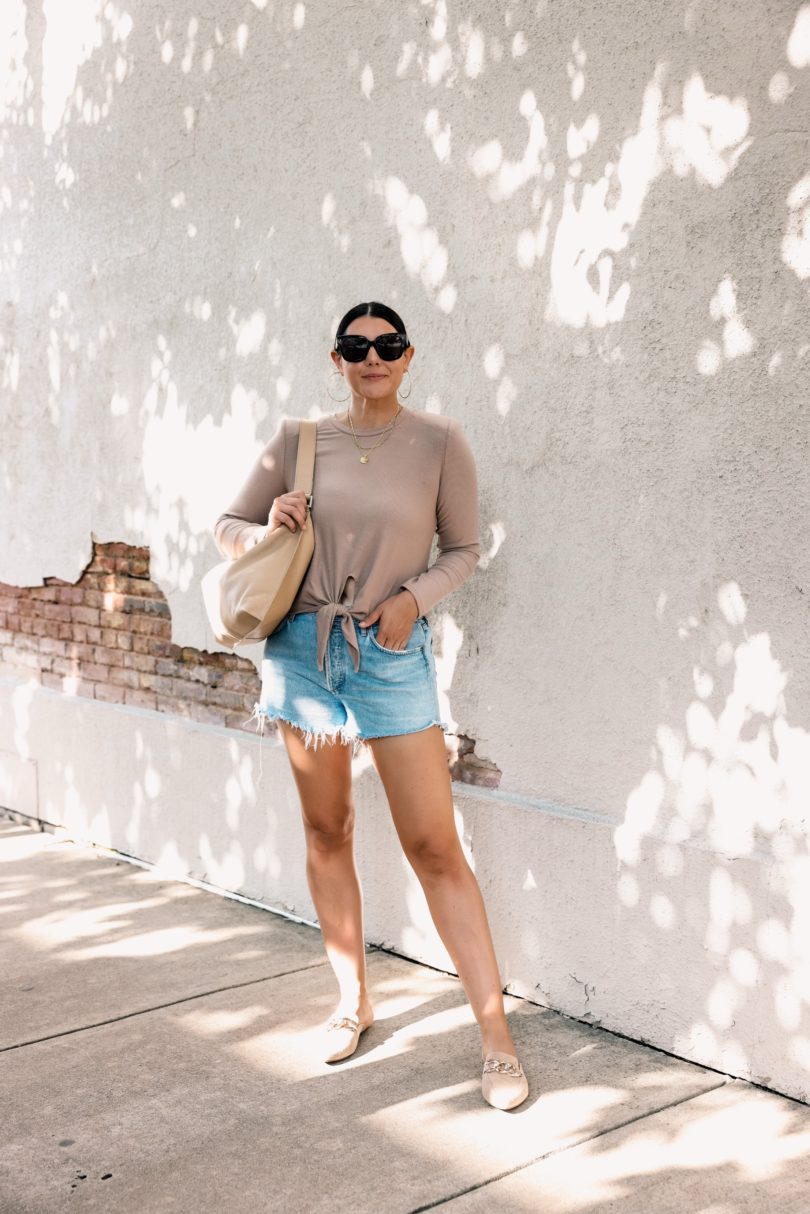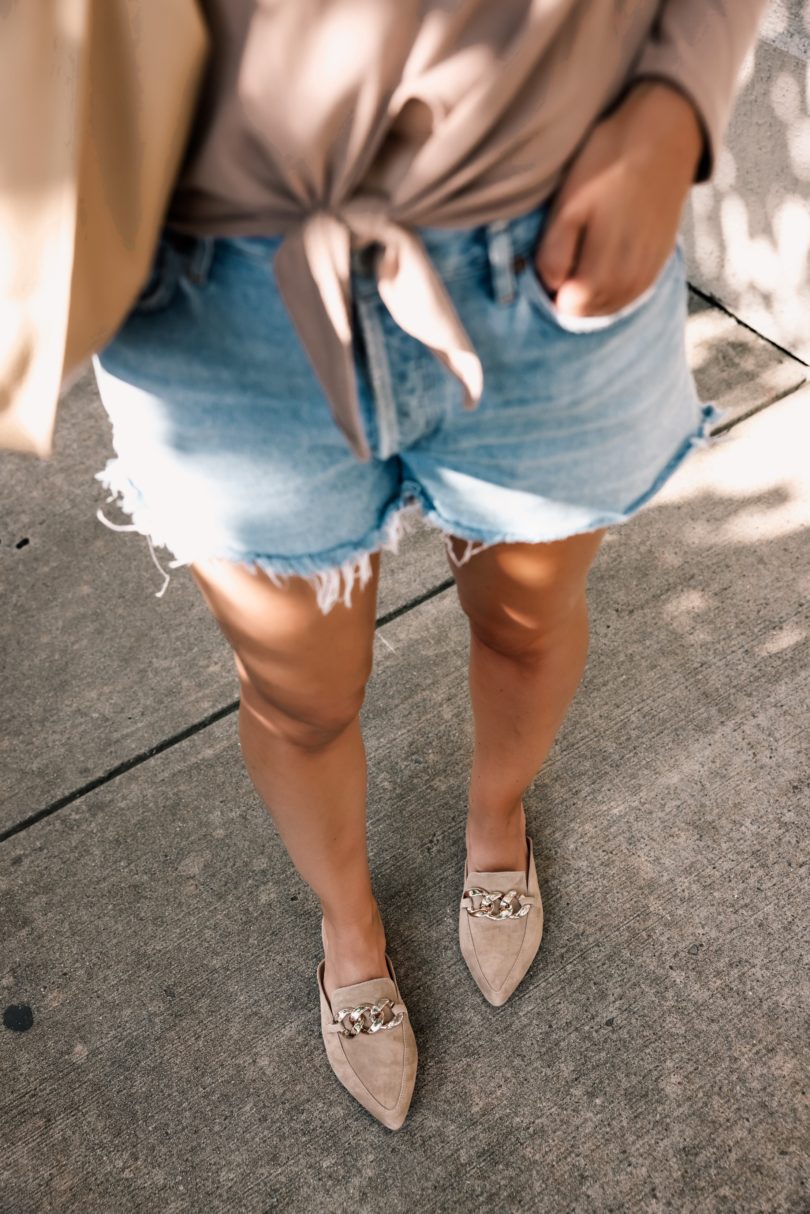 Quick PSA before we get to the outfit: The Nordstrom Anniversary Sale is open to the next level! Early access is now open to all cardholders! So if you have a Nordstrom card, today is your day to shop! You can find all of my shopping guides here + my try on here!
I like to look for things that I can wear now and later during the Anniversary sale and this padded shoulder top is definitely one of them. It's more of a thicker knit, like a brushed knit feel so it'll be really nice this fall. But I do I love pairing a long sleeve top with shorts or a cardigan and this outfit is perfect for summer, especially late summer when we don't know what to do with ourselves. When we want it to be fall but it still feels like summer. I'm not quite there yet, so I'll file this outfit away for late August as a repeat. This top is on sale and comes in three different colors! I'm in the medium, find it here. 
(Also the padded shoulders don't bother me at all! They actually give the top a lot of shape!)
I have to call out my mules. LOVE these slides and super glad I snagged them for now and for fall. I'm touch and go with Steve Madden pieces but these I love. It's the chain for me; this trend has been coming in hot this past year but I've found that the chains were either really cheap looking or too big looking. These are perfect! I am in my typical size, so stay TTS. Find them on sale here!