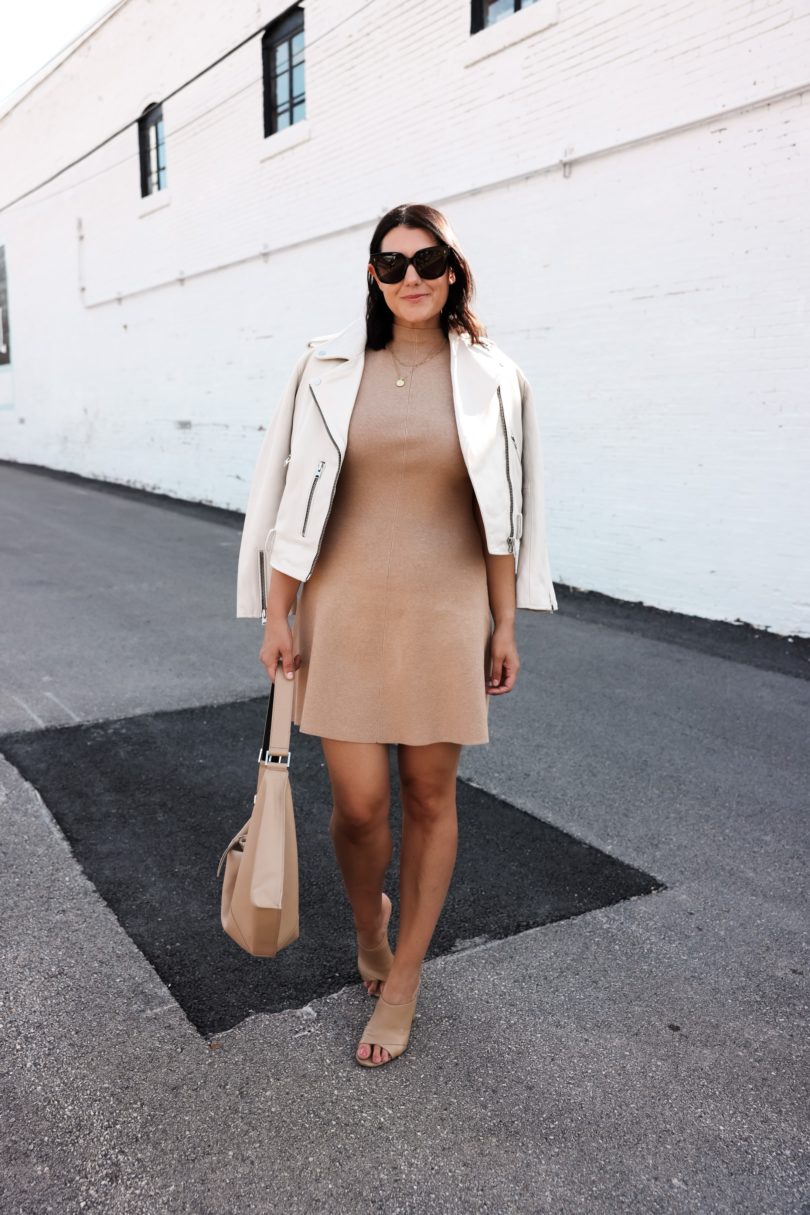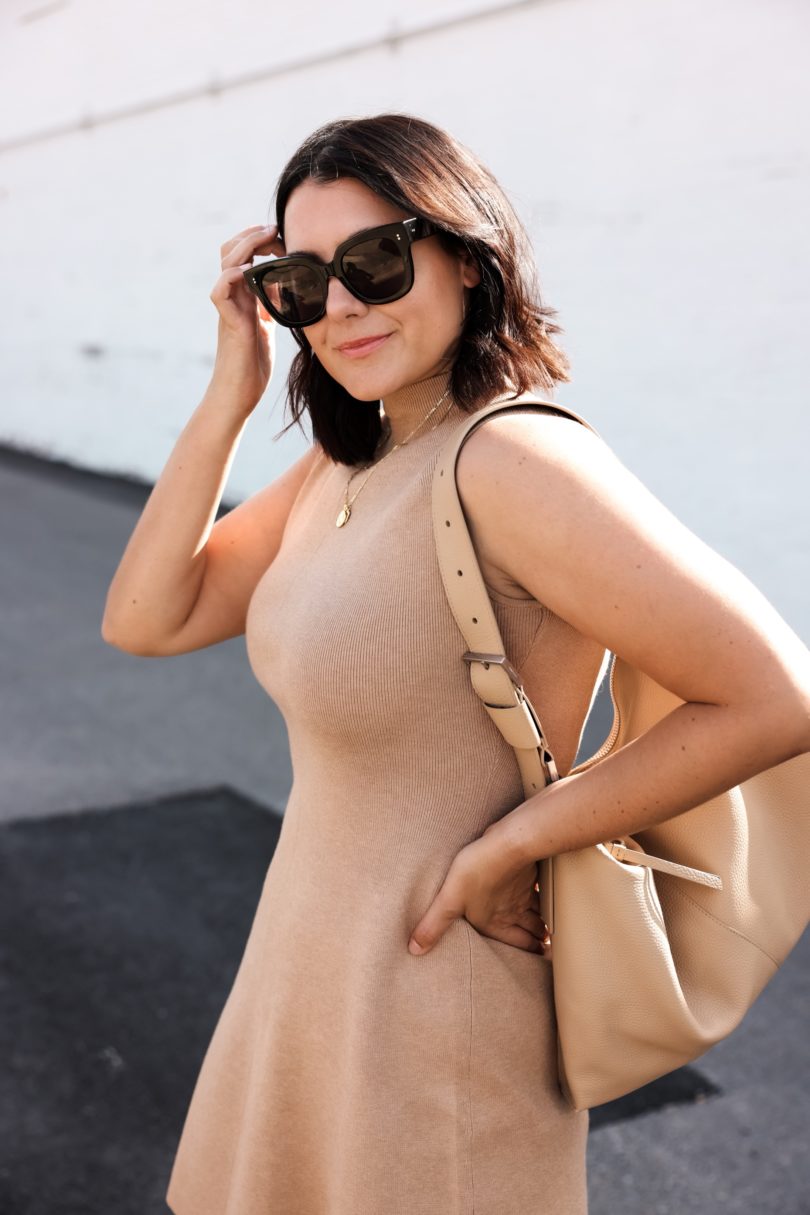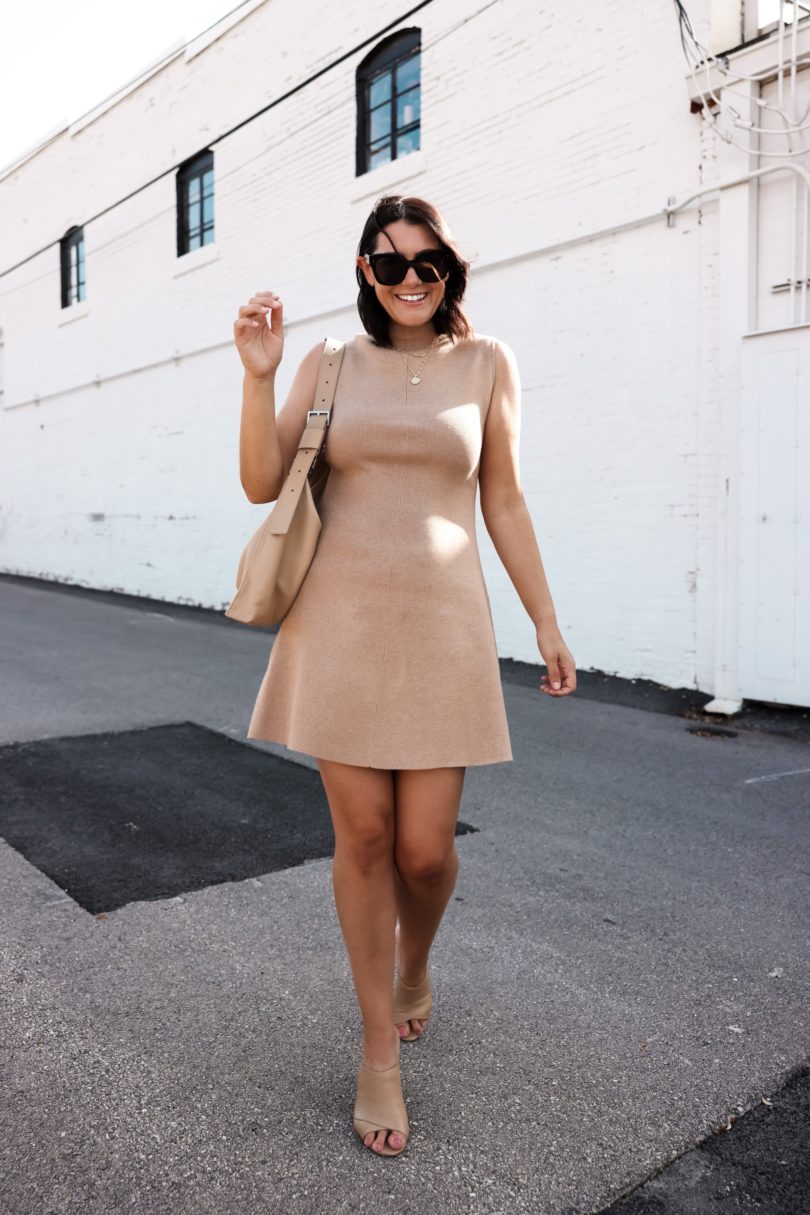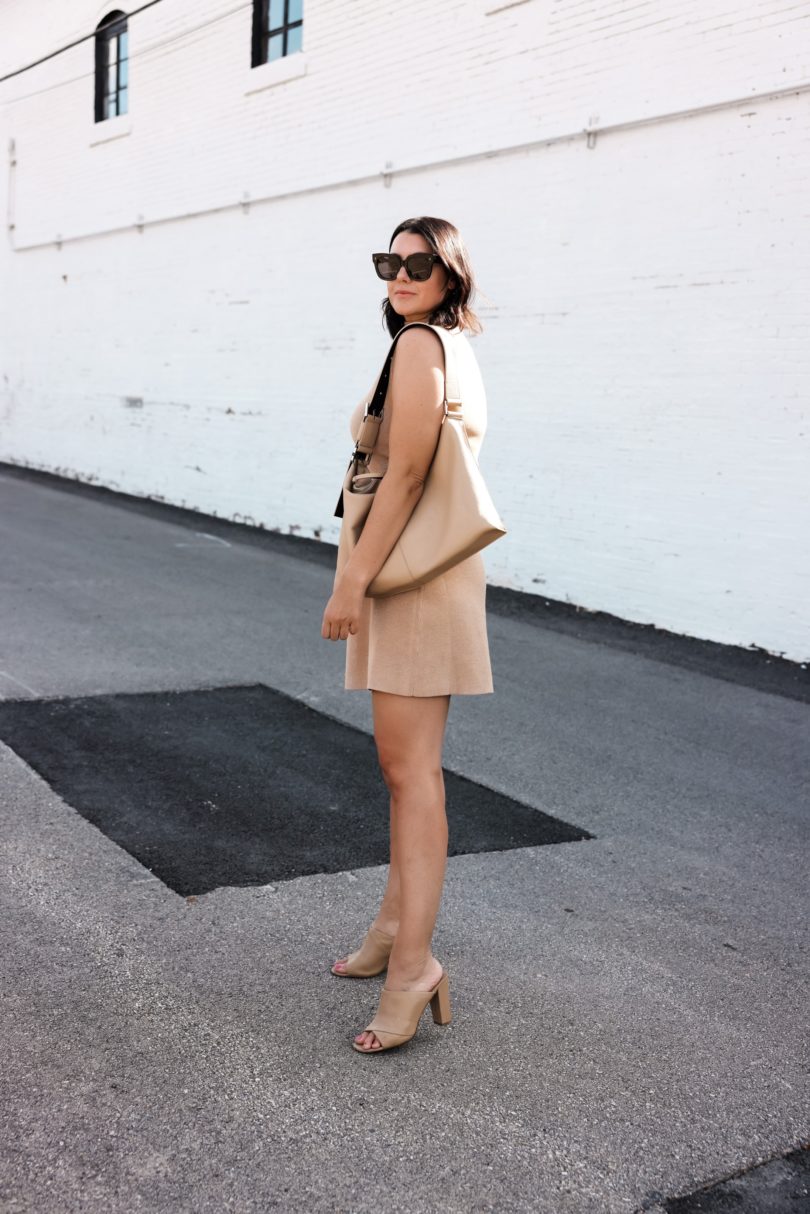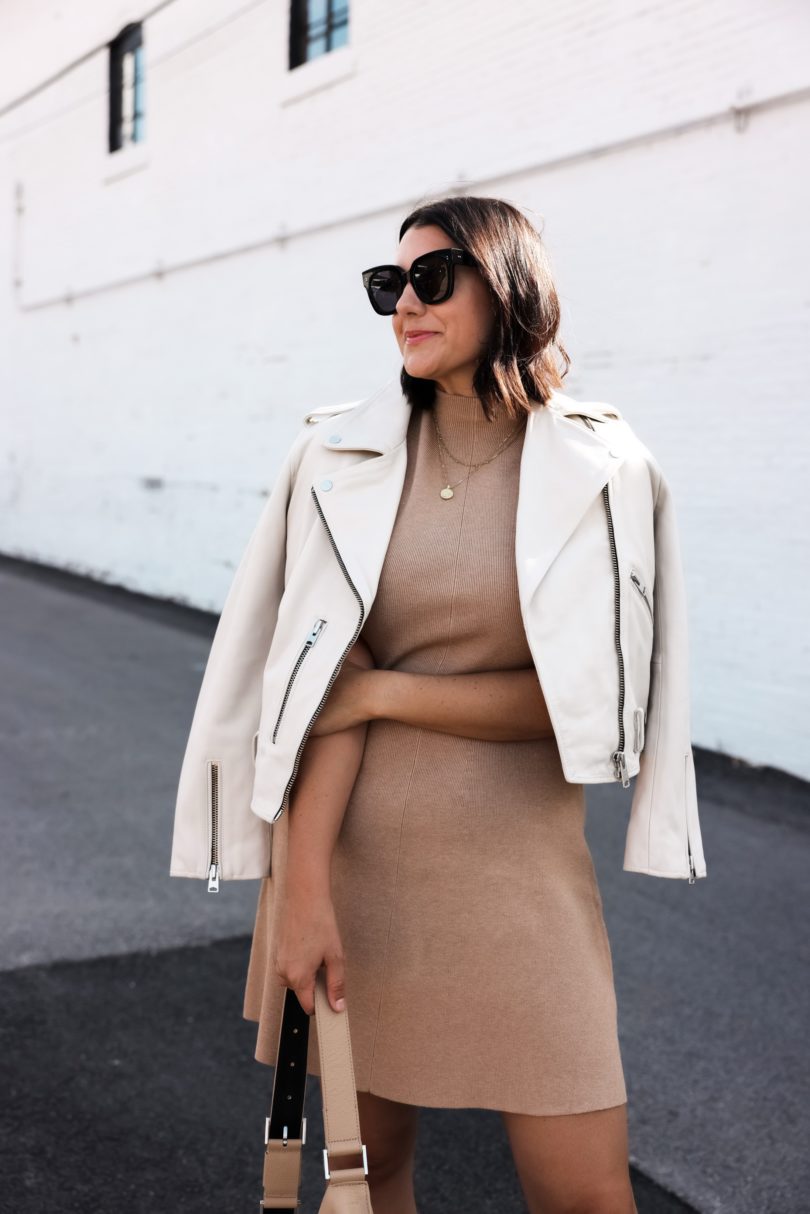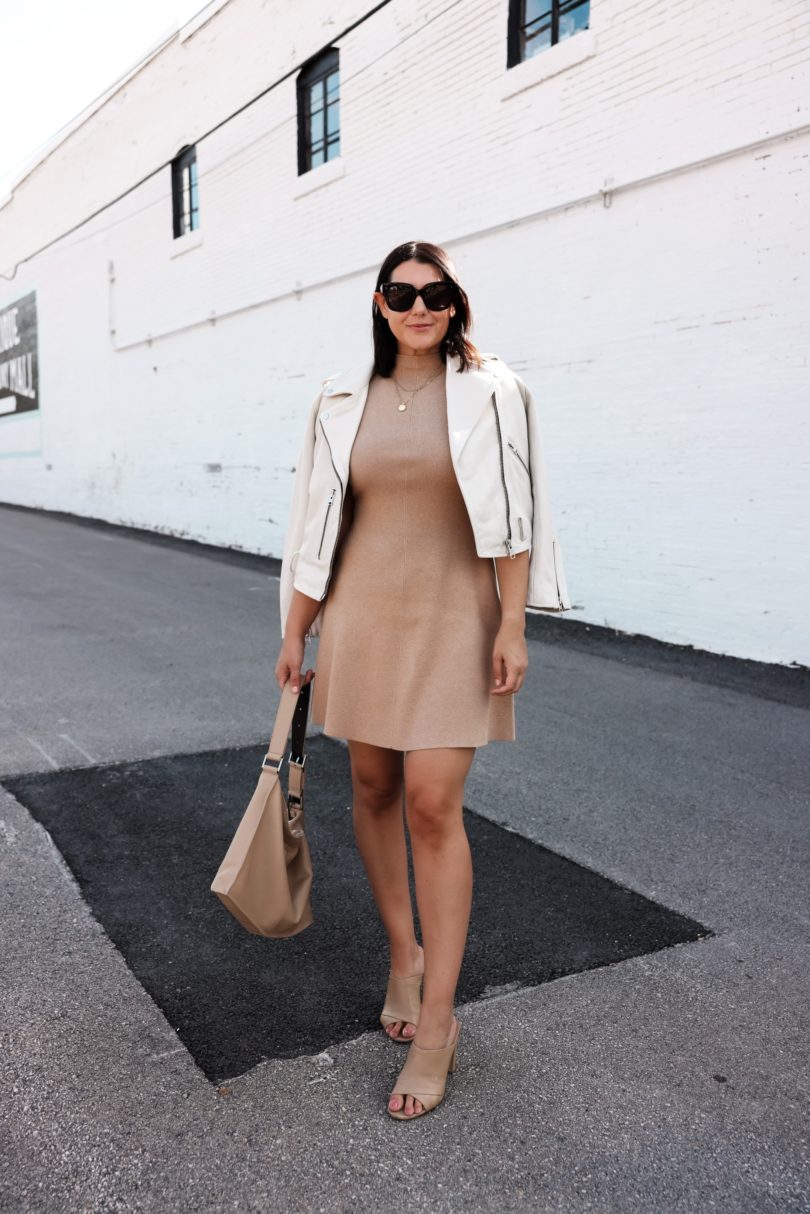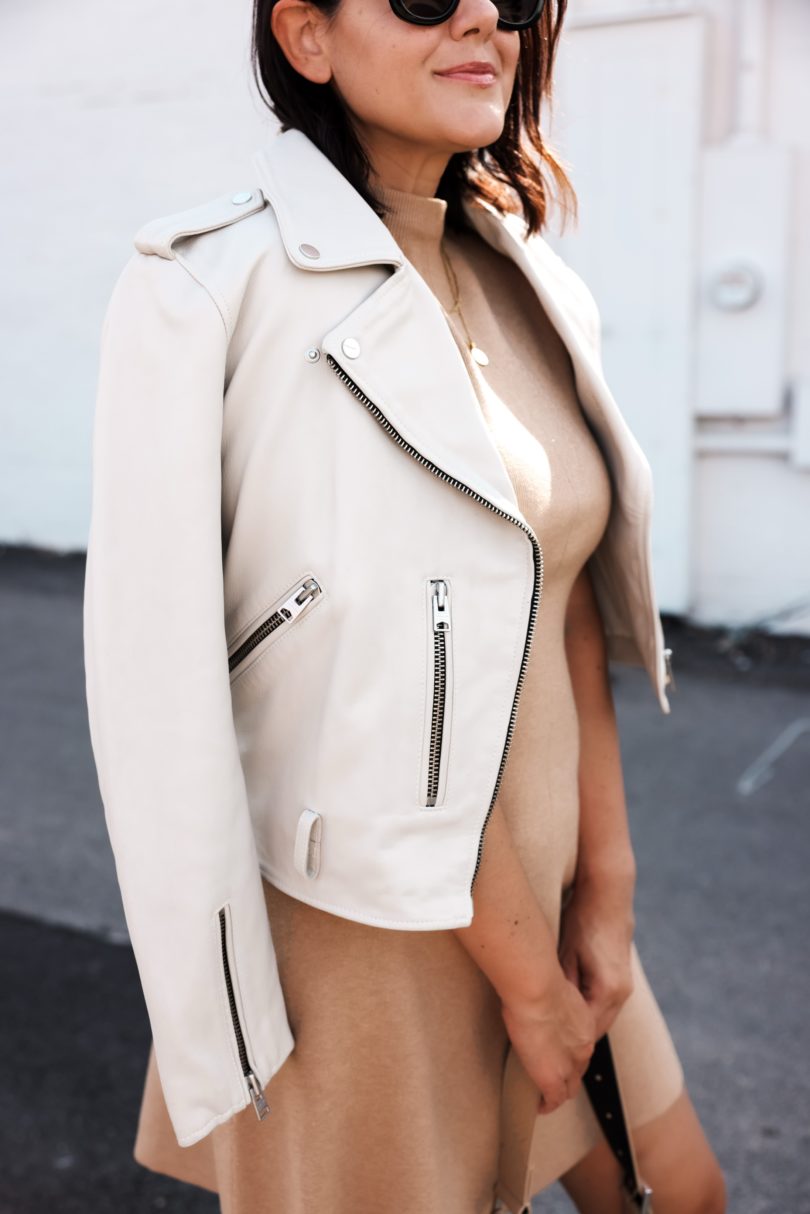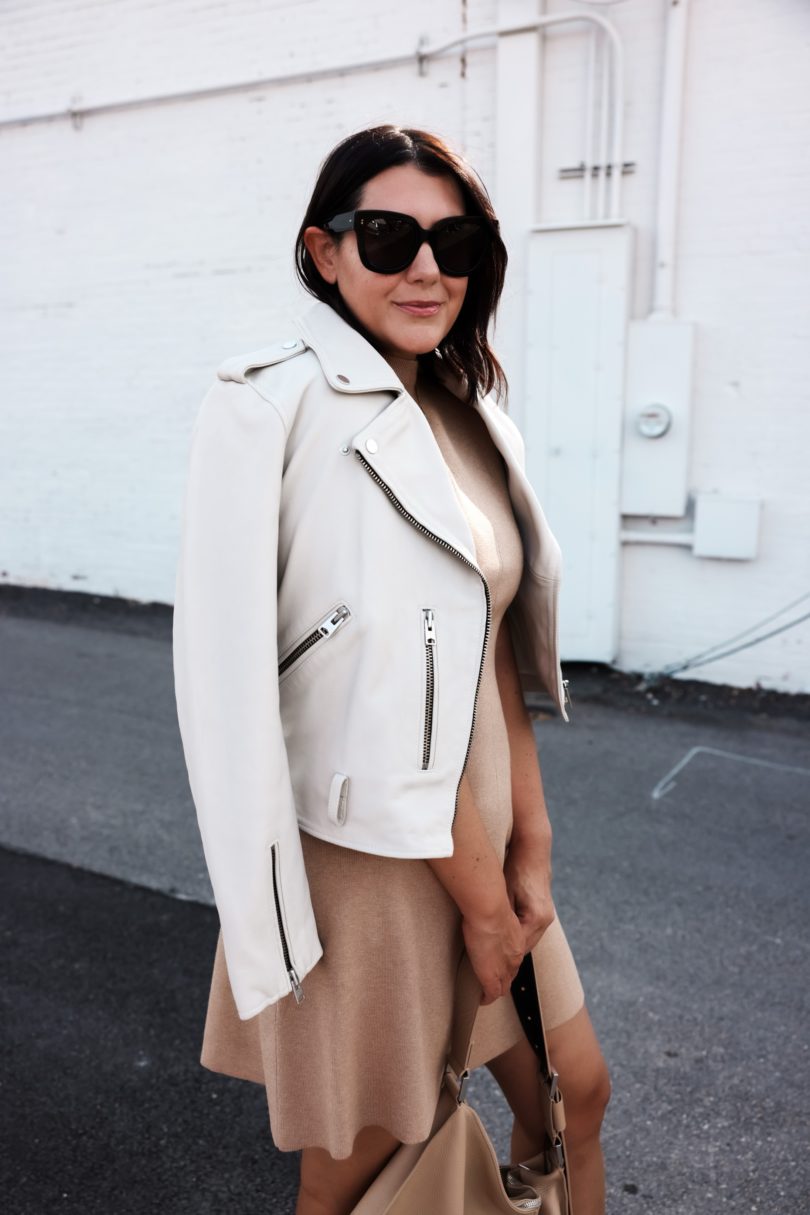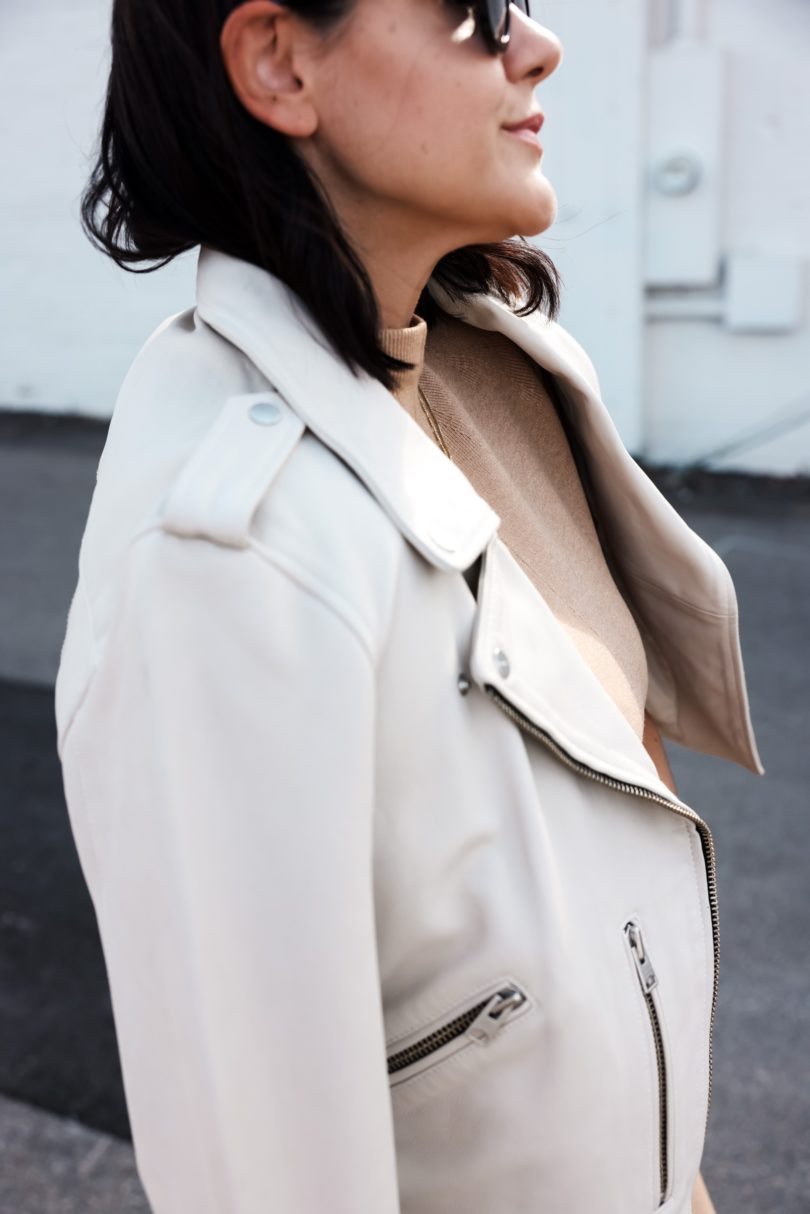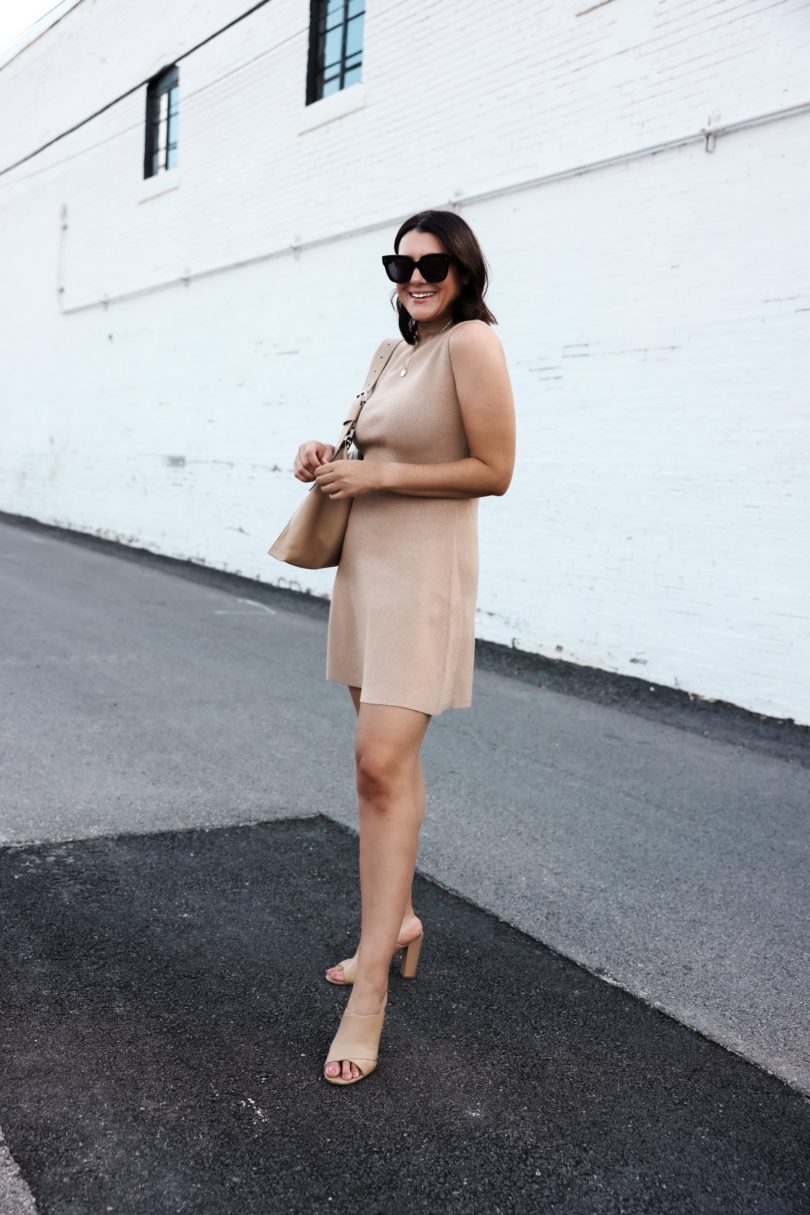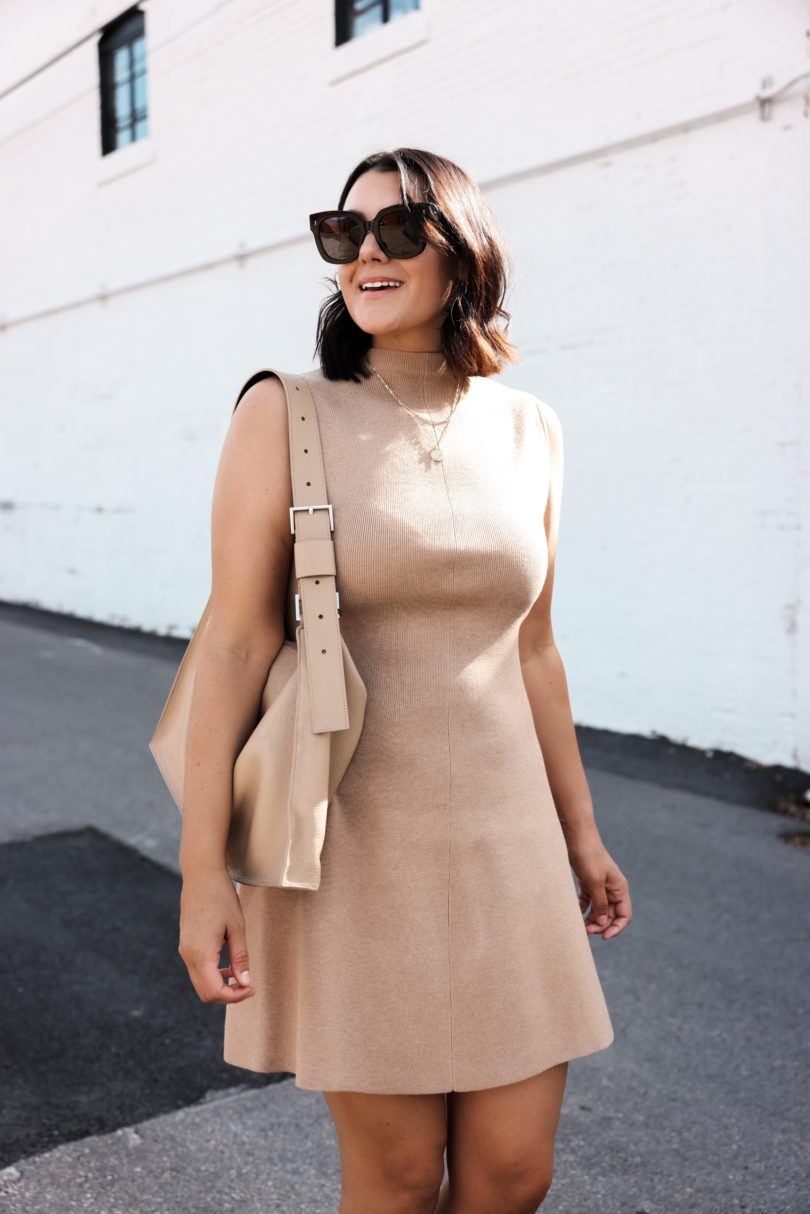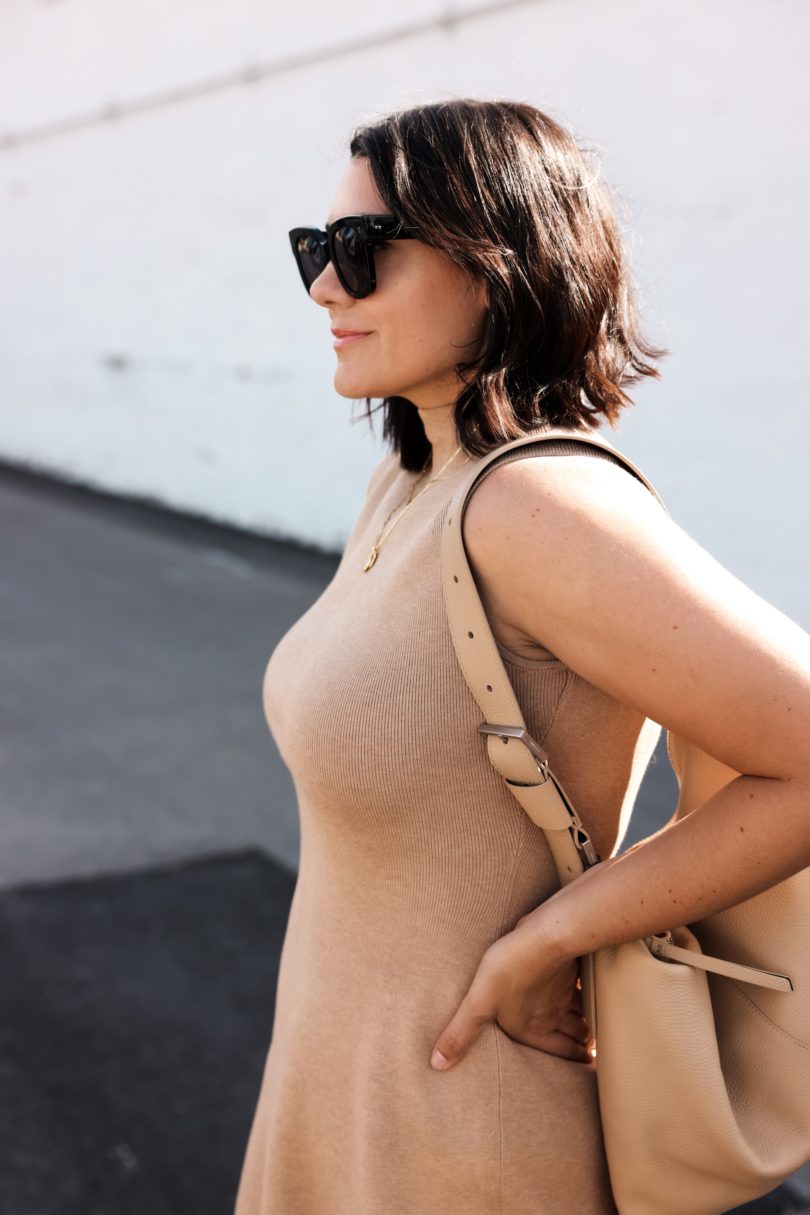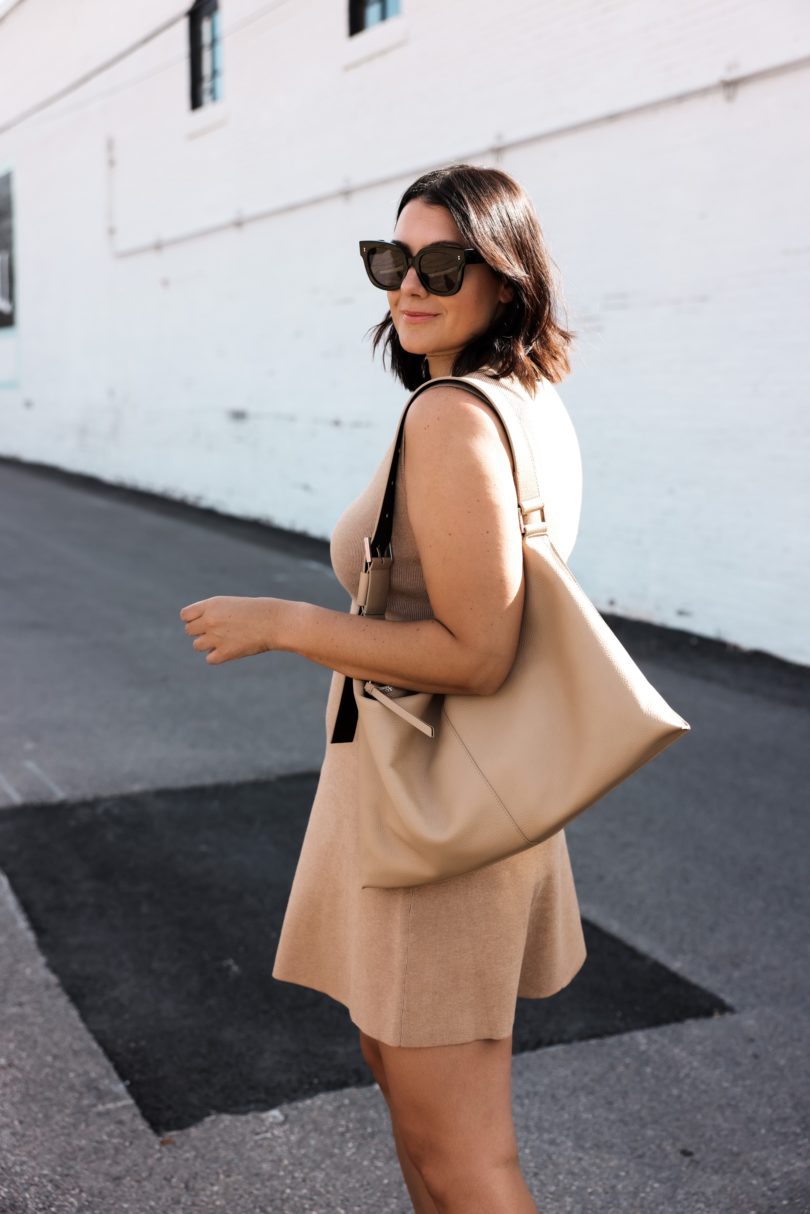 Today is the day for the Ambassador level of the Nordstrom Anniversary Sale! If you have no idea of what I'm talking about, then your time to shop the sale is July 28th! Until then you can add items to your wishlist from the sale here!
If I had to narrow it down — which I'm terrible at by the way — to my favorite pieces from the sale, it might be all the items shown here. The camel dress, the leather jacket, the purse and the Vince heels. (I don't have the new ones yet! These are a past version that looks similar, but the new ones are headed my way and as soon as I get them, I'll share them on IG!) And do you know what each of these pieces have in common? They are all classic, timeless styles. I don't know of when a dress like this hasn't been 'in' in the last 10 years, same with a leather jacket — classic forever. I'll level with you — this leather jacket is expensive but I decided to get it this year, this color is too good to pass up. It's a bit more versatile than a black leather jacket and you don't have that 'biker' look with a lighter hued leather jacket. Unless you want that look and in that case, 100% go with the black one. Also, I'll never be as cool as you. 
Find this jacket on sale here!
PS: if you like this look but want a less expensive option, try this Free People one here!
I am in the medium of this dress! I find it fits true to size for sure. It's not quite a sweater though, I'd say it's a thick ribbed knit, beautiful construction honestly. If you've never dipped your toe in the sea that is Club Monaco, you are in for a nice surprise. Club Monaco pieces feel luxury and last forever. This dress is a forever dress for sure. You can find this dress on sale here!
If you need more resources for the sale, here are all of my Nordstrom Anniversary Shopping Guides! You can find the full sale here, as well! Let me know what you snag from the sale!