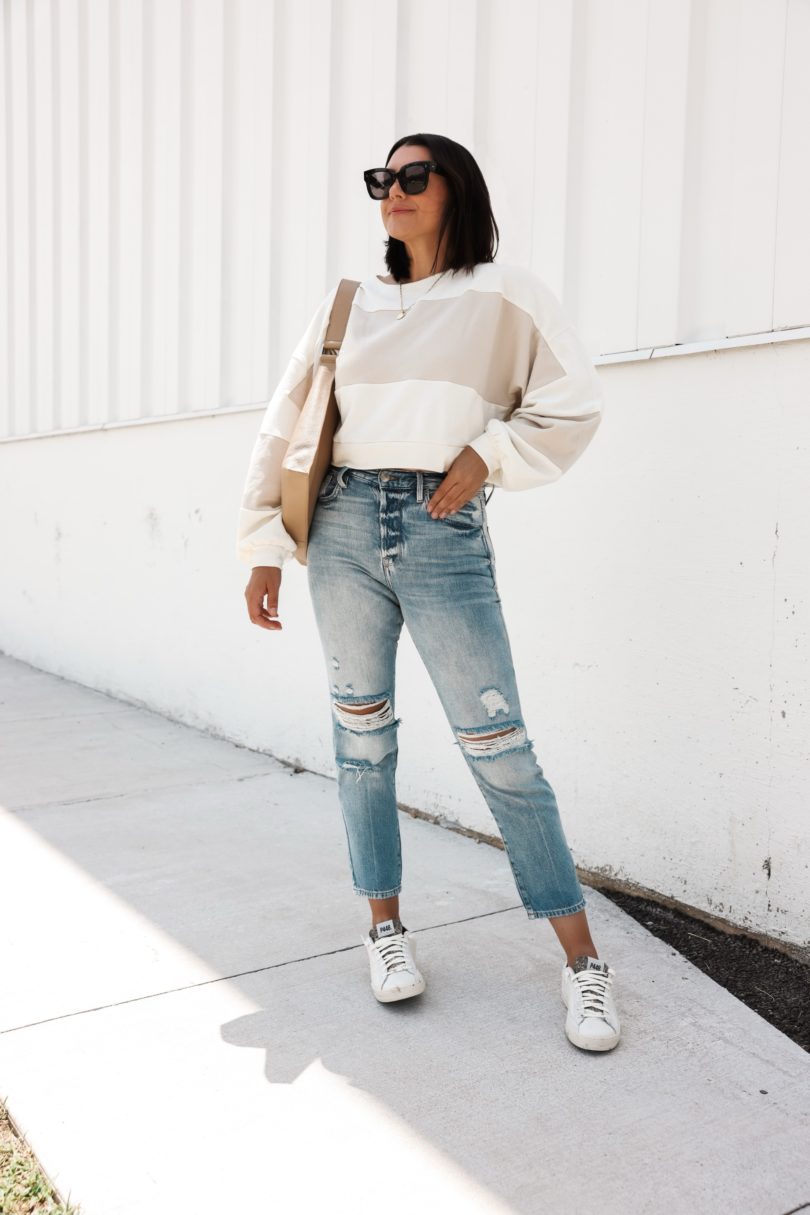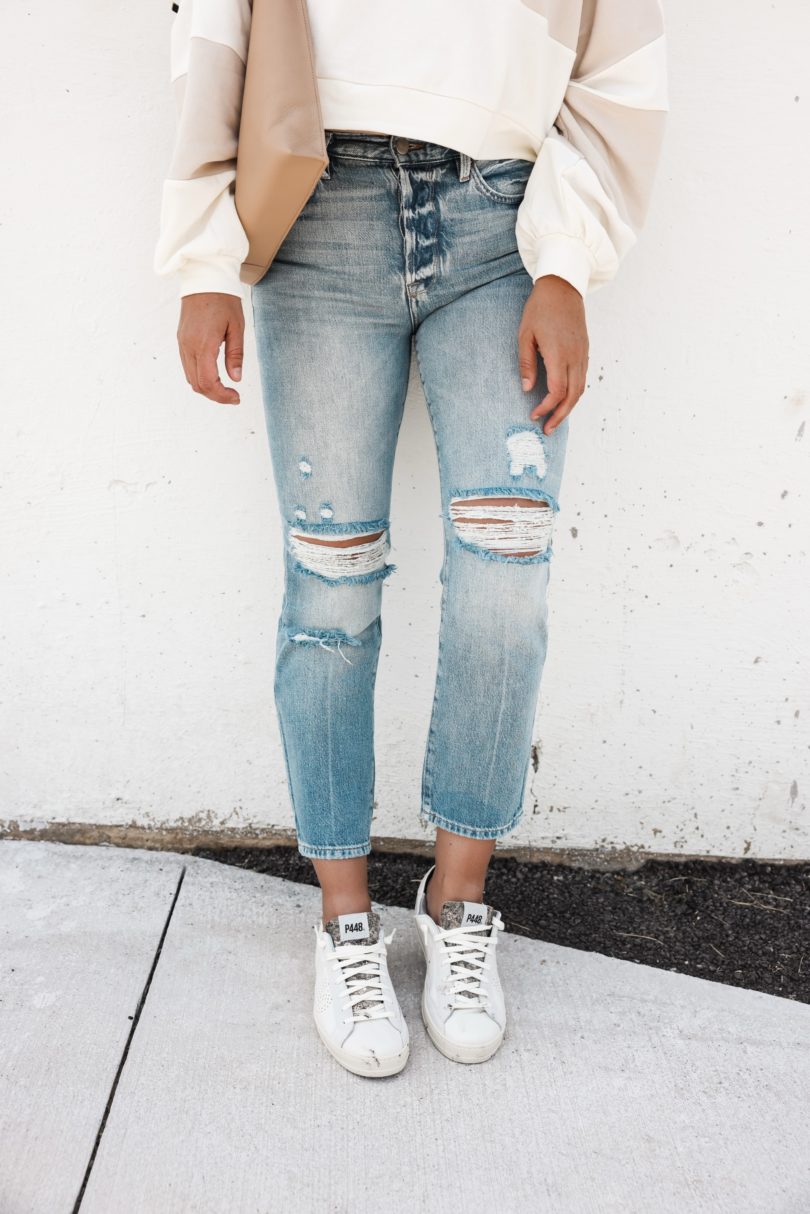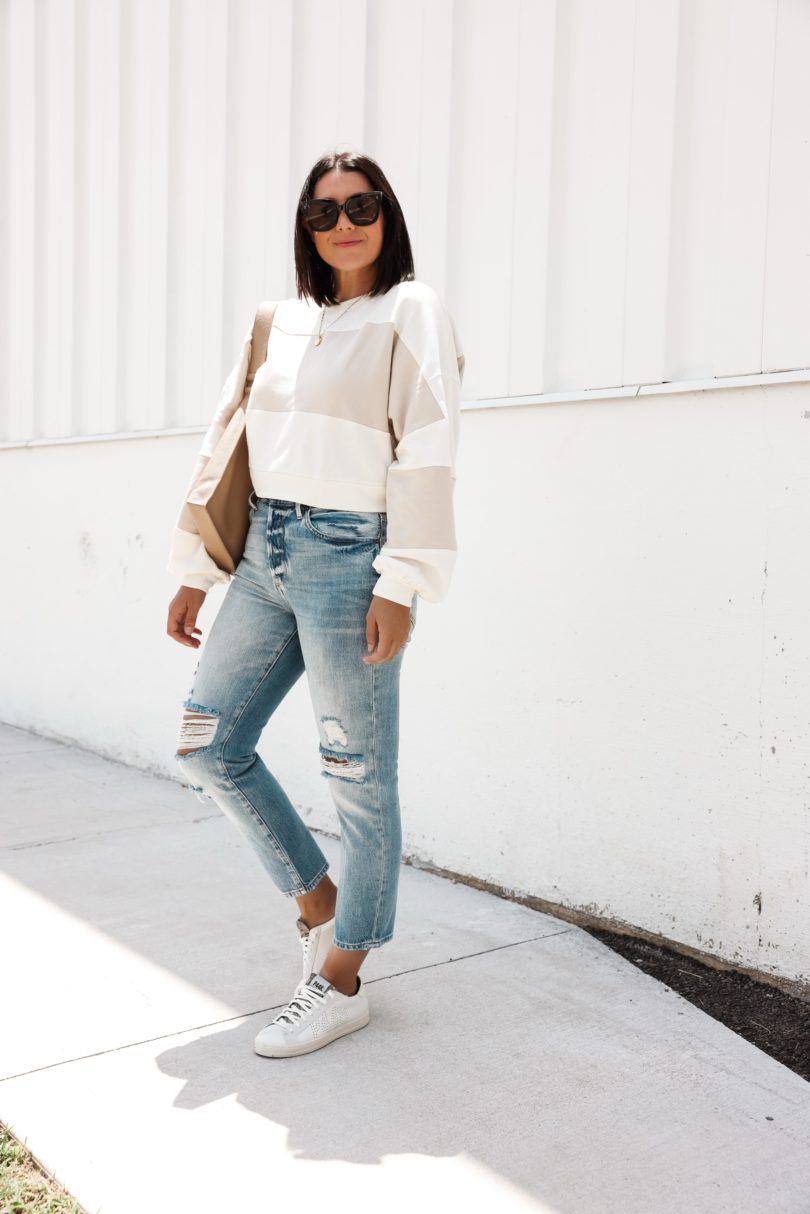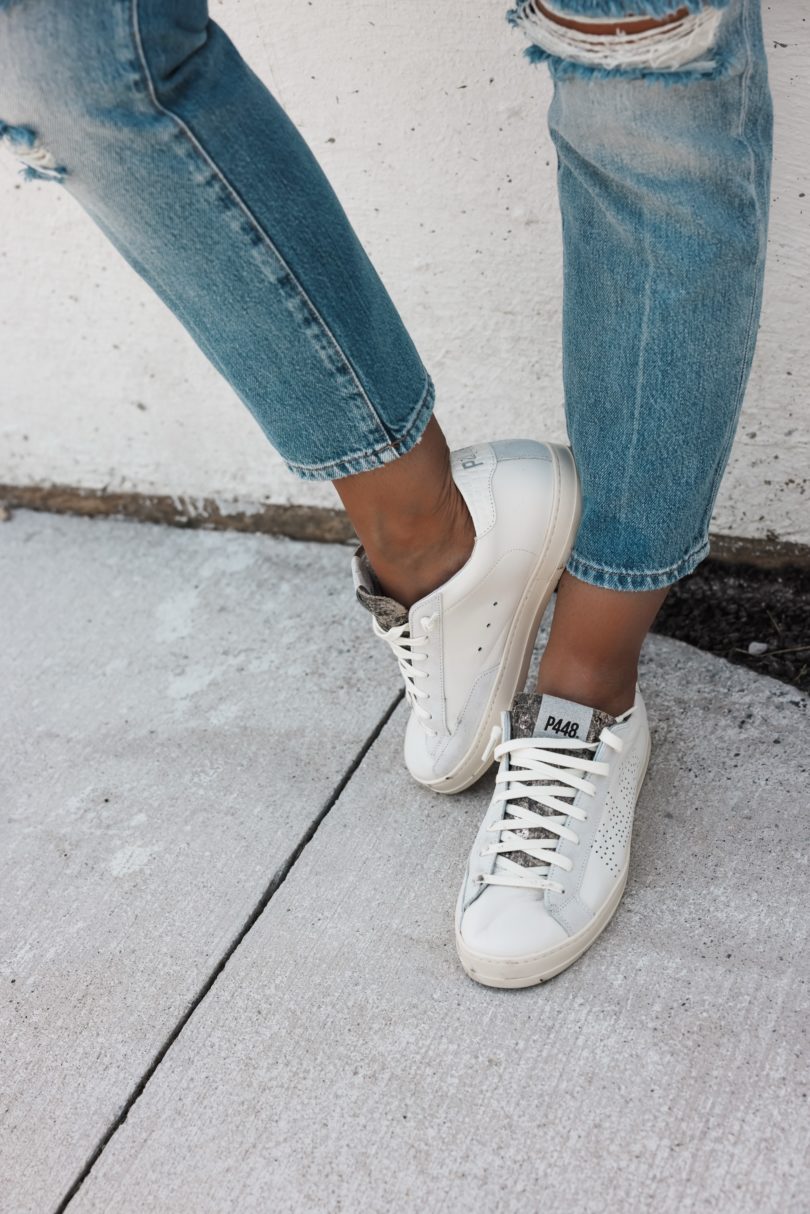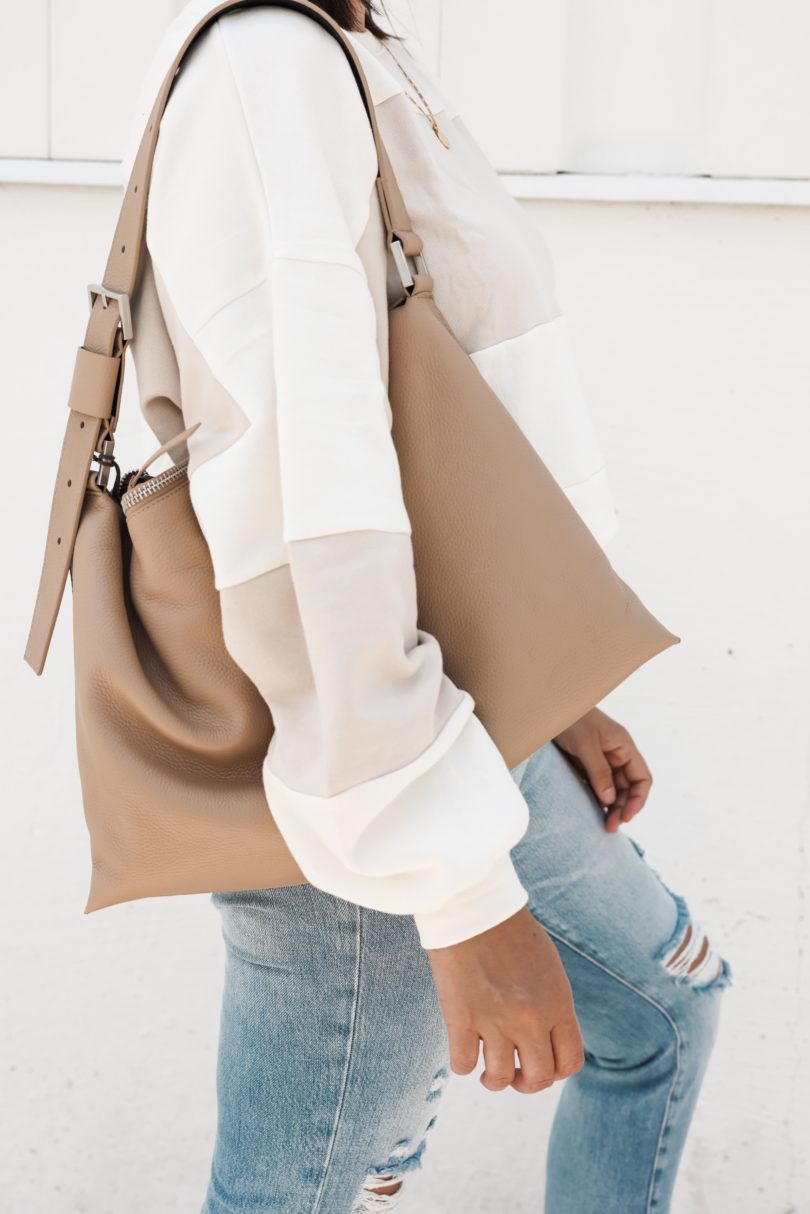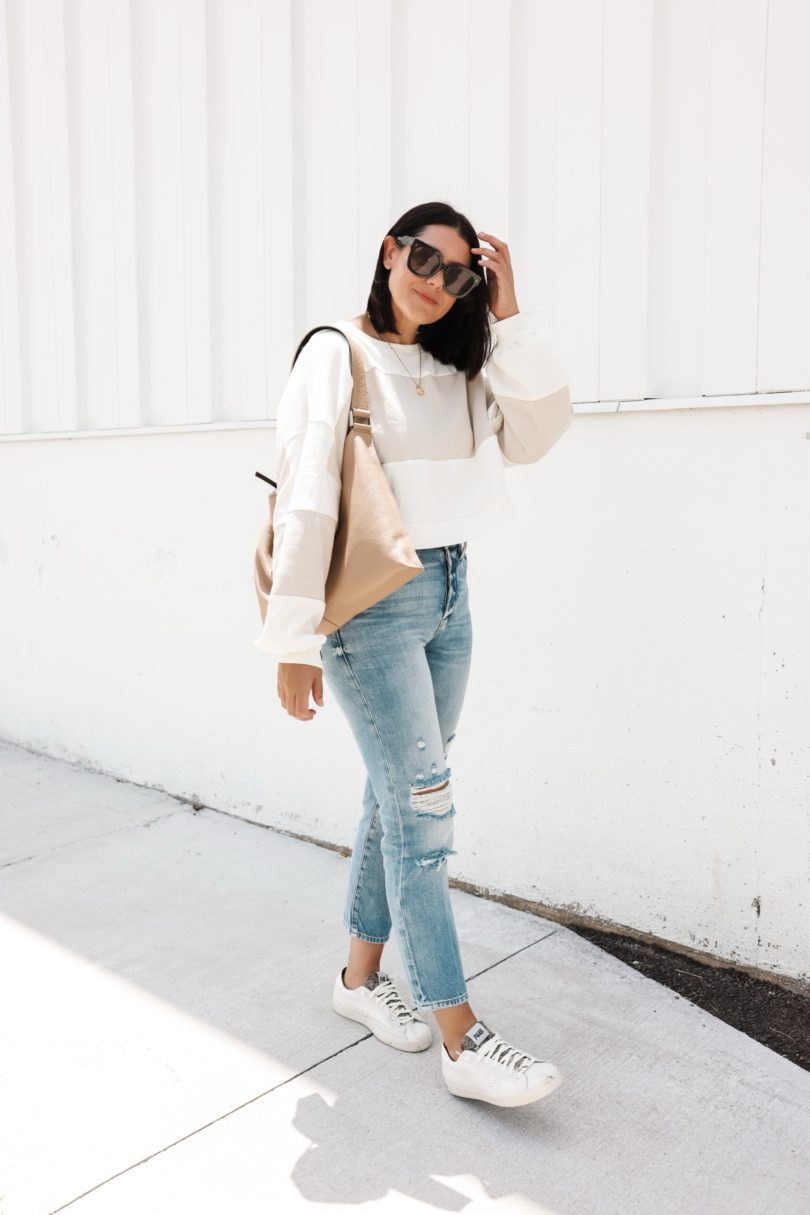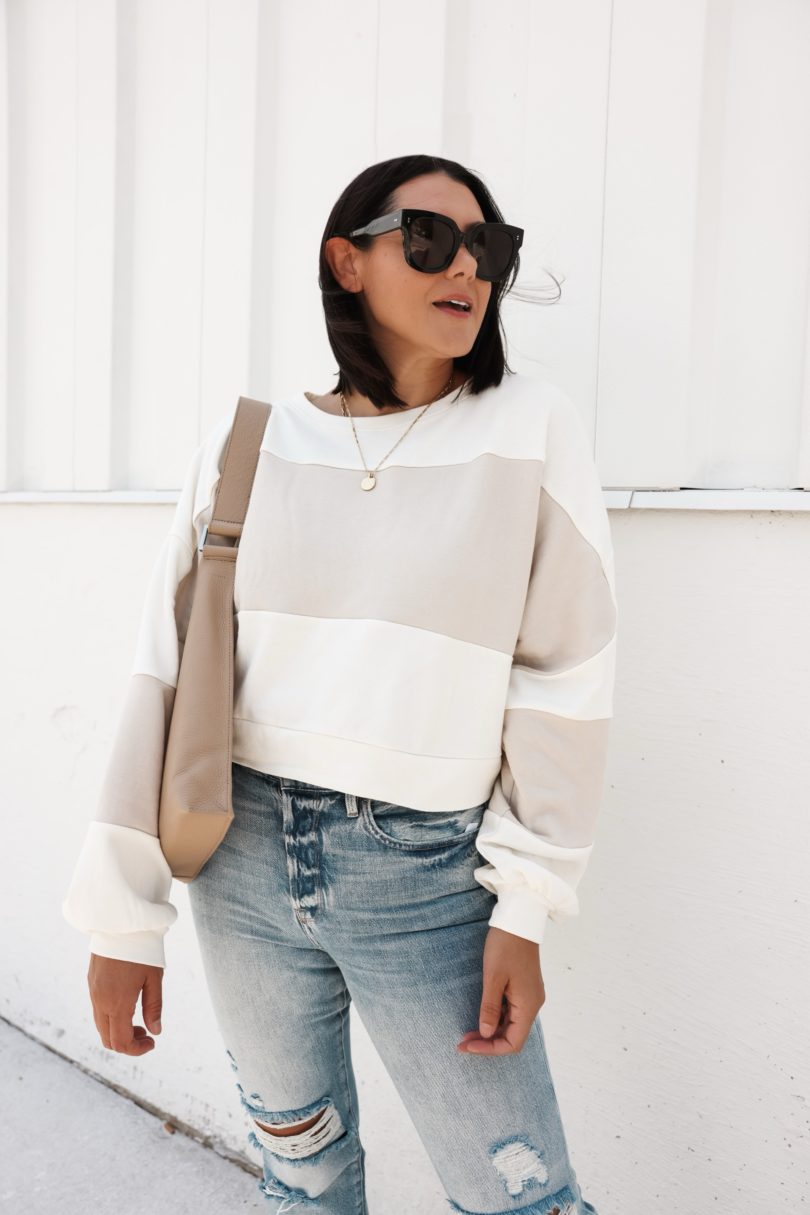 Was I sweating in this outfit? Yes, yes I was. Was it worth it to show you an outfit you can buy now for later? Hard to say — I was really sweaty.
I'm kidding, I don't sweat — I'm a lady after all.  And it's ALWAYS fun to show you outfits for fall. Fall is my favorite. In fact, this outfit will be on repeat because it's basically perfect. Do you want the good news or the bad news? Good news — my top is still in stock and it's absolutely lovely. Bad news? These Frame jeans are sold out…for now at least. But I found some similar jeans from the sale here! 
My top is like a thicker knit top, not quite a sweatshirt more of a thick knit. I actually prefer this weight because it's easier to layer in the colder months. I prefer this muted combo but this top also comes in navy and white, too!
If you guys are looking for a nice Golden Goose alternative, these P448 sneakers are a really nice pair. They're maybe even more comfortable than Golden Goose, if I'm being honest. They've got some lift, some perk in the step you know? I sized up to a 41 because I can't trust a 40. I've been burned with my big ol' foot and EU sizes. I would say it's a bit big for me but I like this size for a size 10. Overall though, I'd say true to size! Find them here.