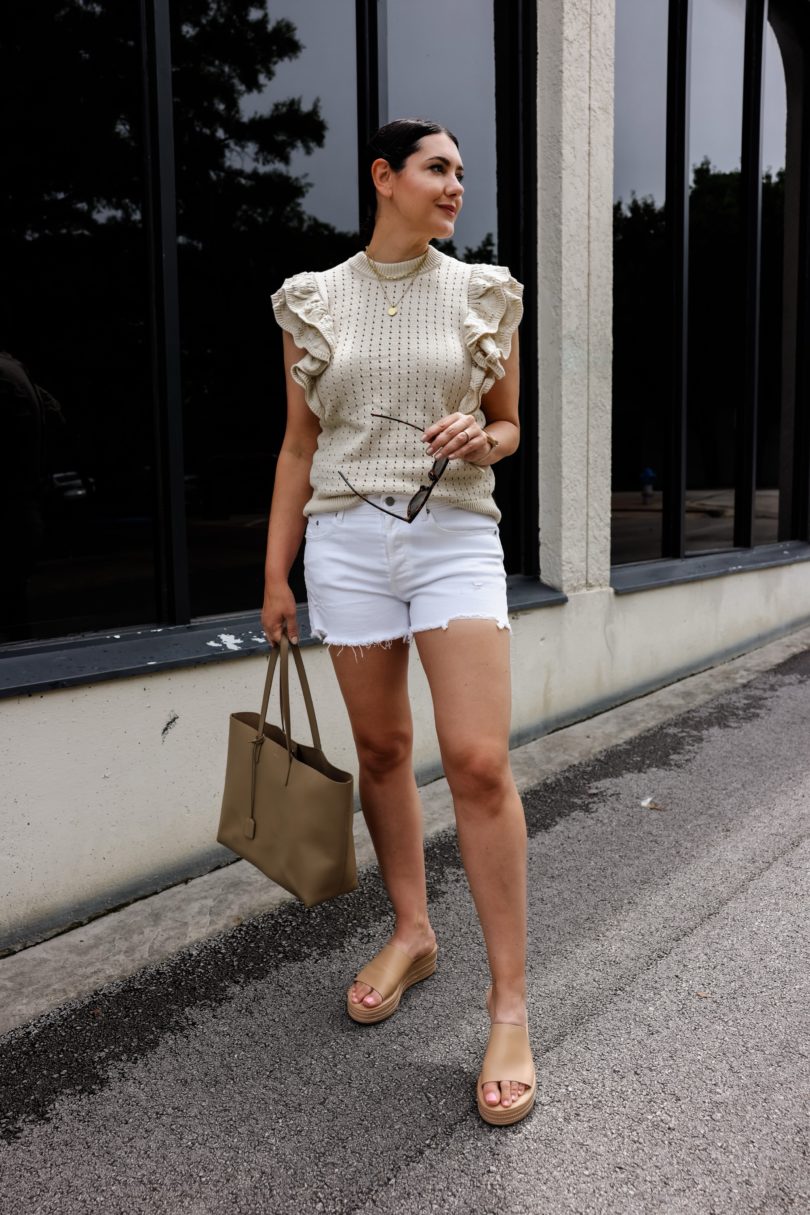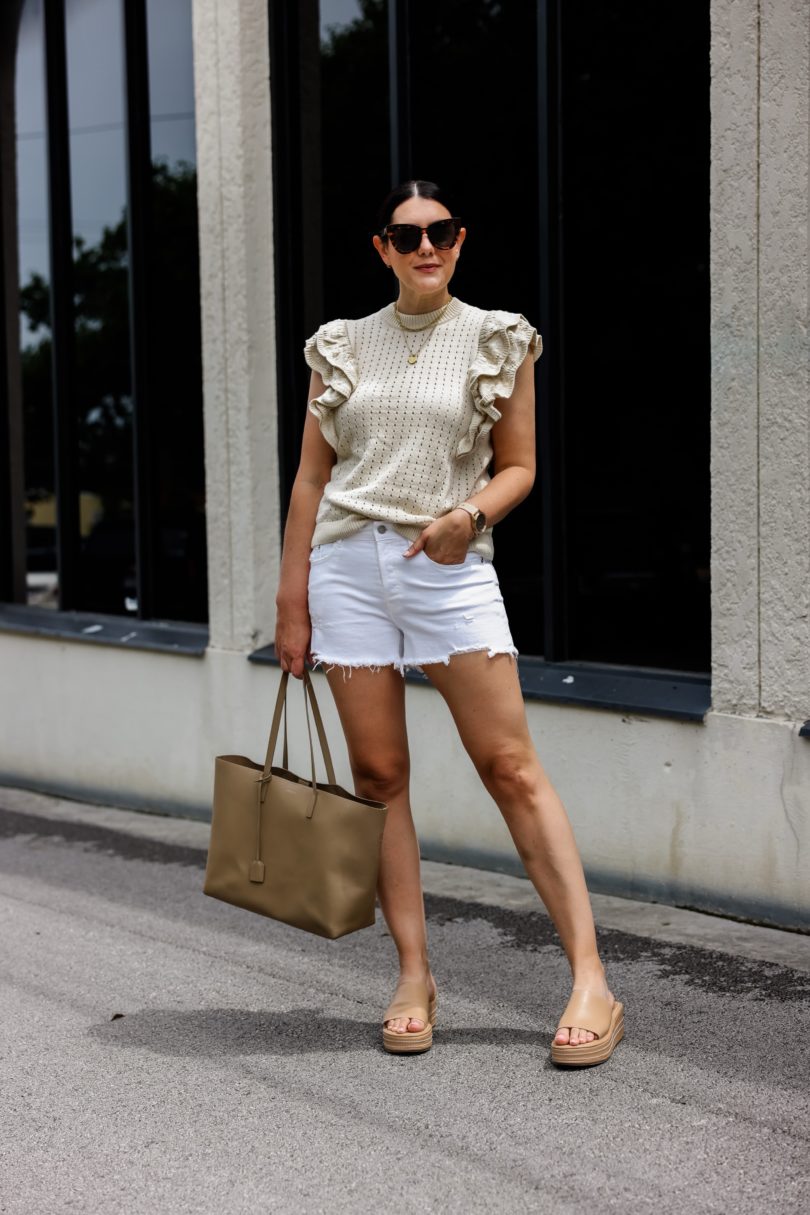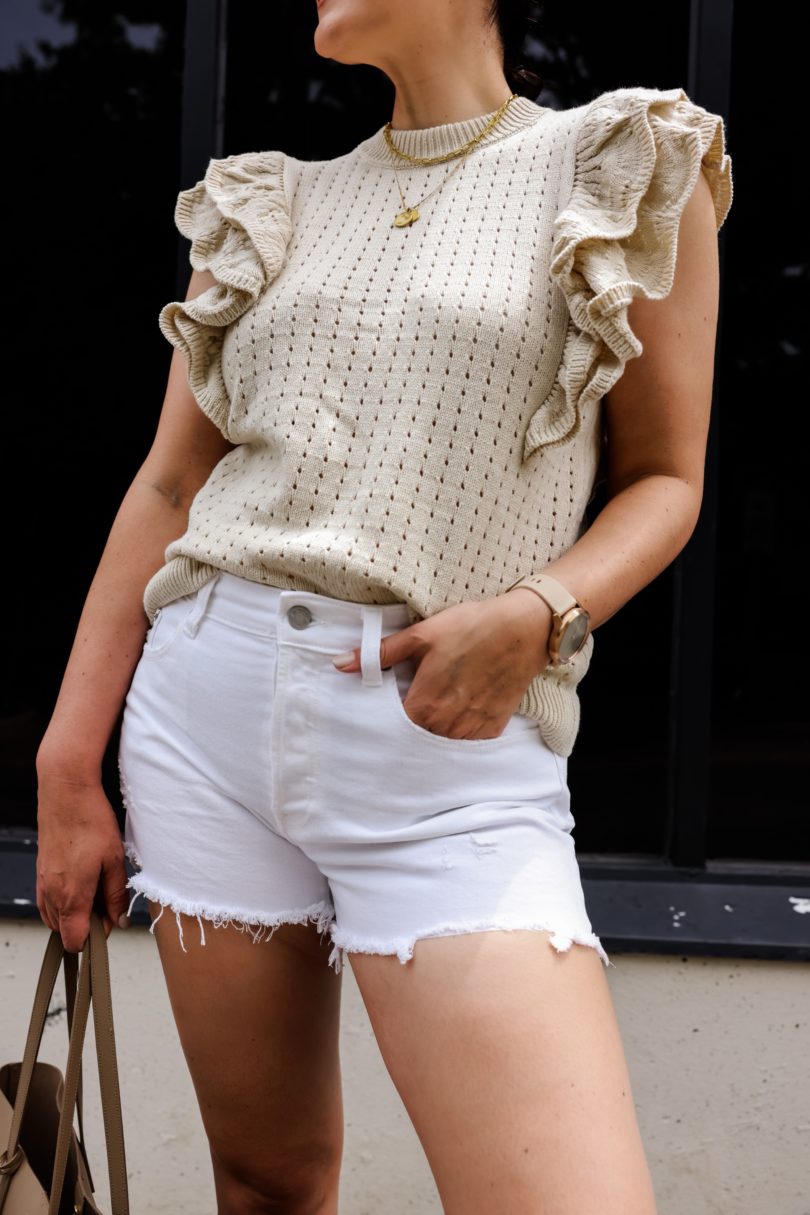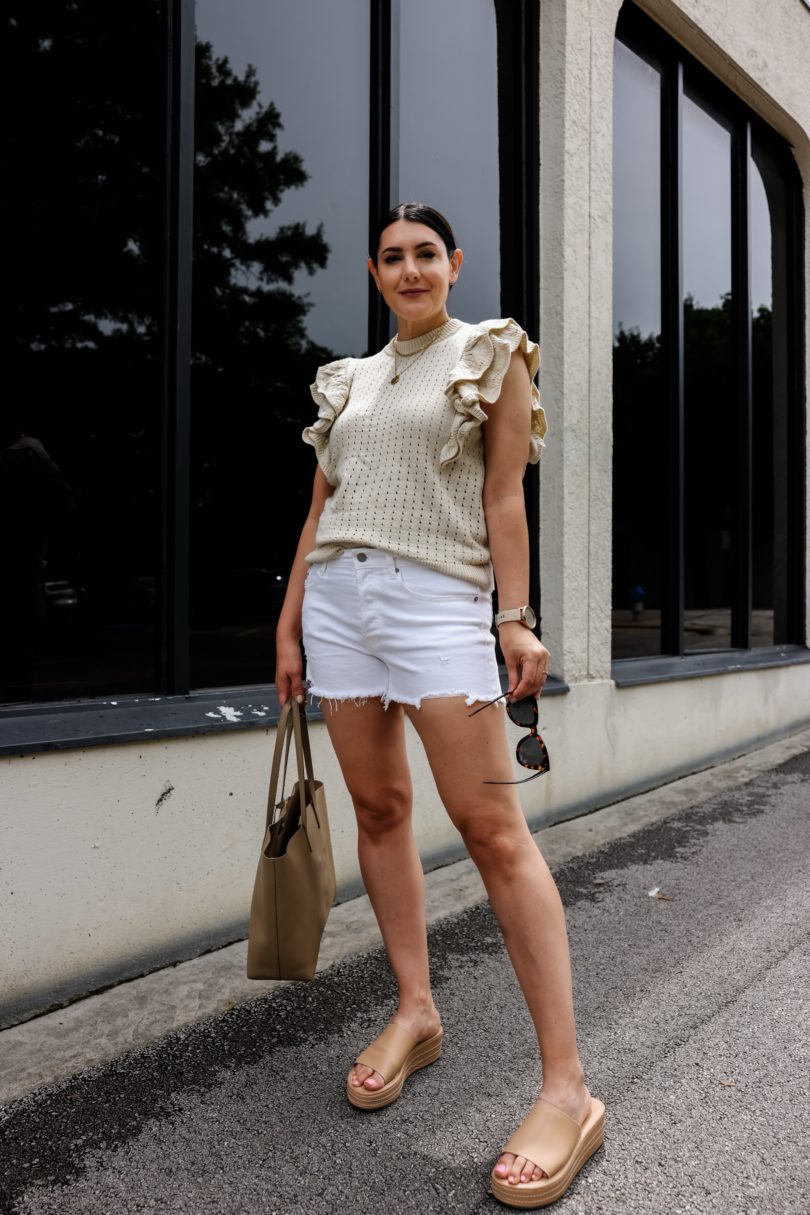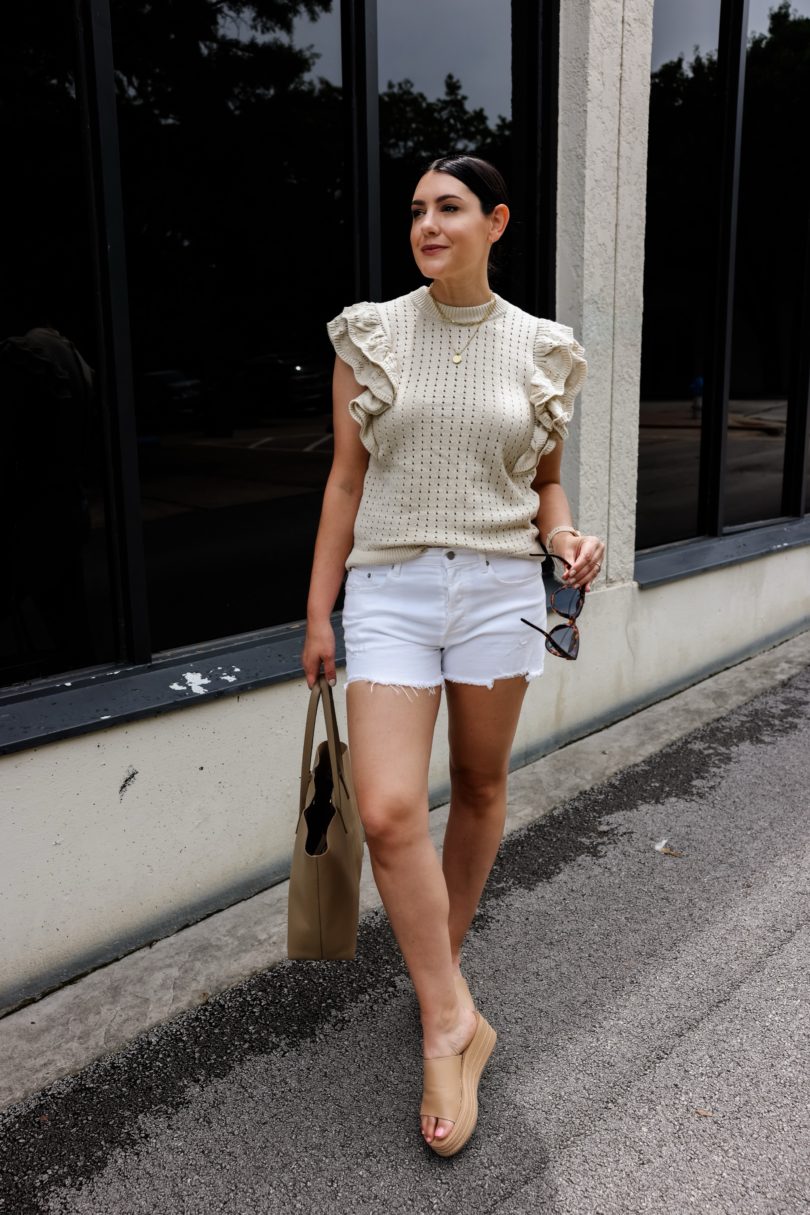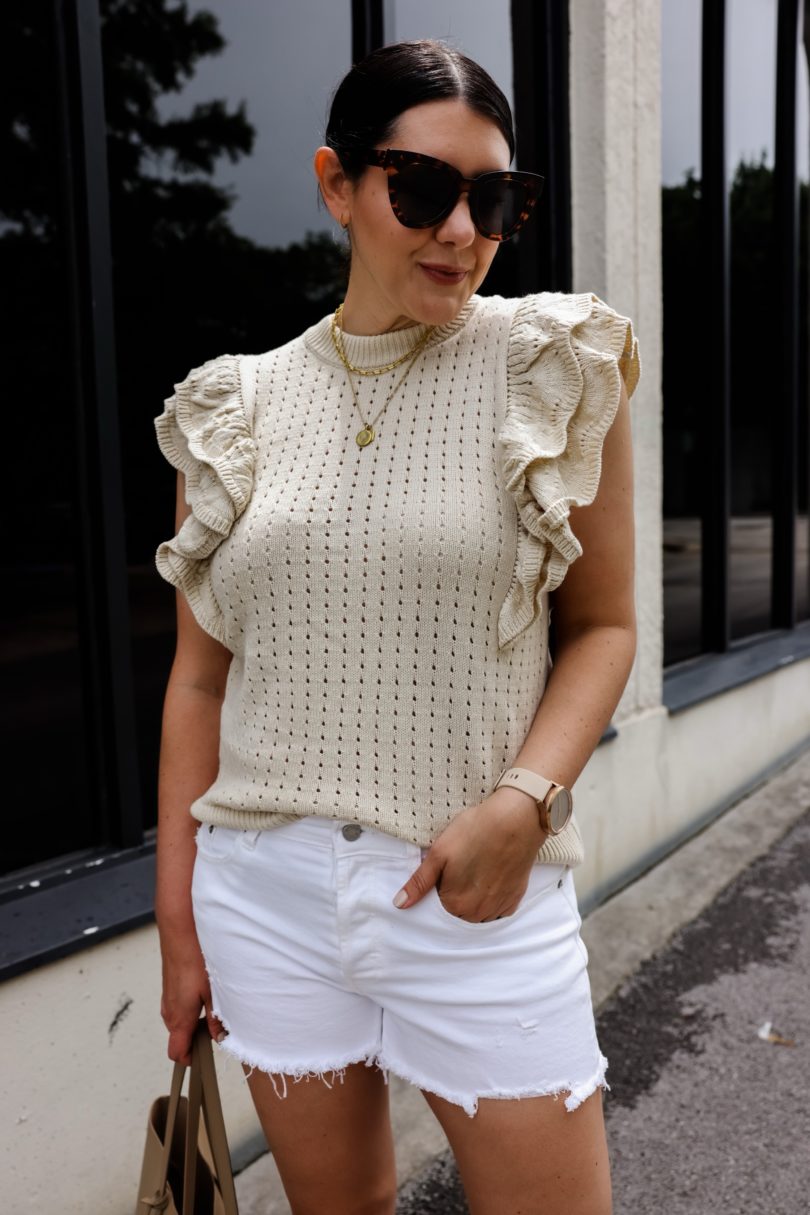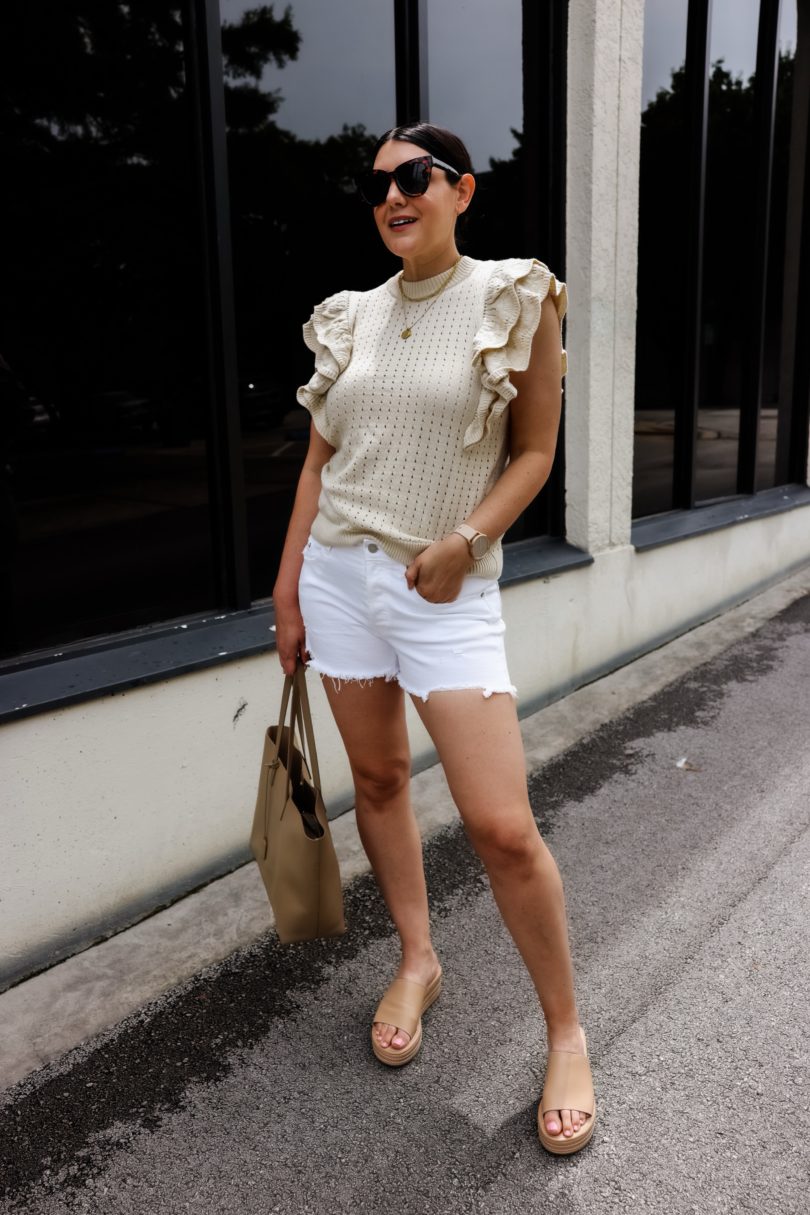 Like a breathe of fresh air, I just love a good neutral outfit. I know, I know I *just* posted a bold red dress and I stand by her forever, but I always come back to a good neutral outfit. I feel like I've swapped my method of dressing over the years, as I use to wear bright colors everyday  and neutrals every once in a while. But now its neutrals everyday and pops of color here and there. I think I like this equation of more neutrals and pops of color, but you know I'll be style blogging well into my 80s so this method may flip flop again. Stay tuned for the next 50 years.
Another sweater tank from Target, Kendi? Oh yes, girl another sweater tank from Target. So I bought this one from another post and this one here because I didn't know which one I would like best. Turns out I like both best. It's a tie. They are my daughters and you can not make me pick. One is understated, and perfectly simple, the other is bold and dramatic. If this sweater tank was an Ennegram number it would be a 4, the other would be a 1. I am in the large of the tank but I think I overestimated the size of it and I do recommend a true to size fit. I would prefer a medium but I'm too lazy to return it and I already ripped the tags off. C'est la Target. You can find this tank under $30 here!
Also as far as it for summer, if you live in a more moderate place then this top is perfect for you! We aren't super hot just yet here so I'm fine in it, but come August I won't give her the time of day. It is a thicker knit, but the perforations make this sweater breathable. Find it here. 
These shorts are a throwback to my Denim Shorts guide! I love this pair from Amazon. Stretchy, comfortable, mid-rise. What more could a lady want from a pair of shorts? Oh stain resistance. Yeah these's aren't that, lol. Sorry I got your hopes up. I am in the 29 of the shorts, fit is true too size! Find them here.