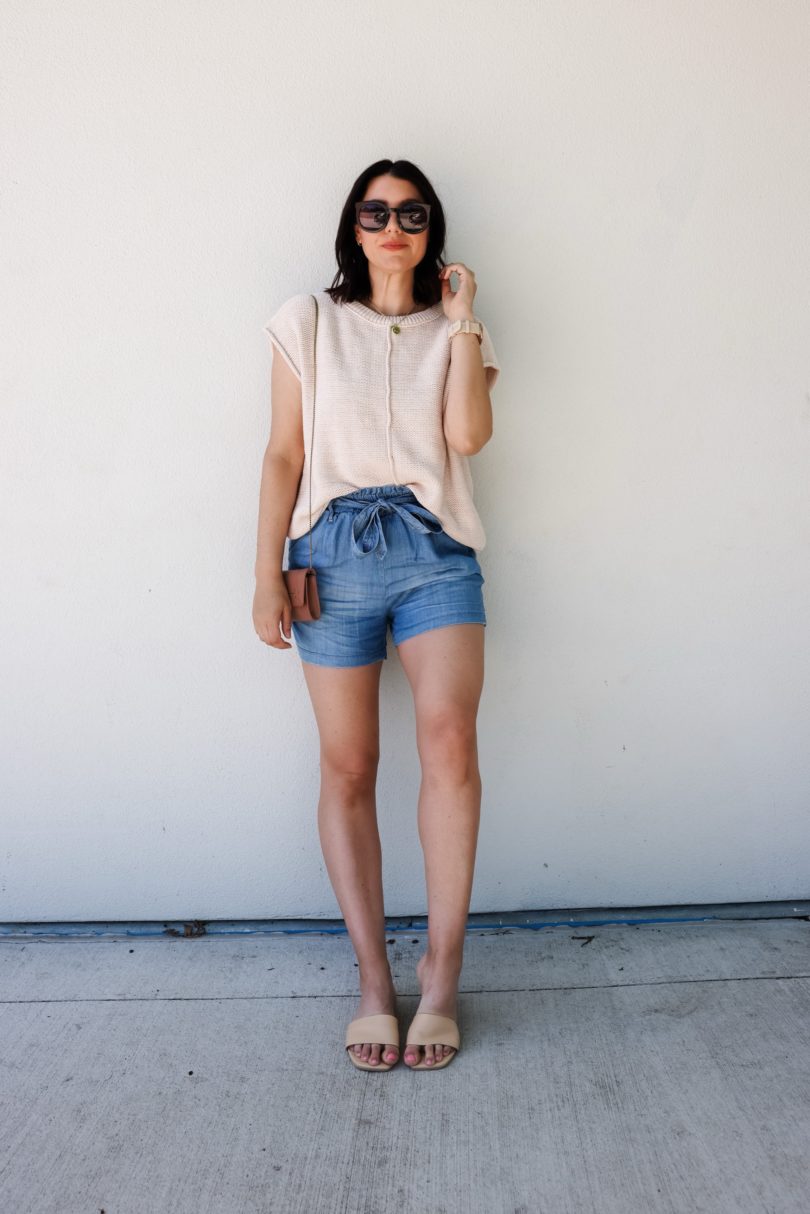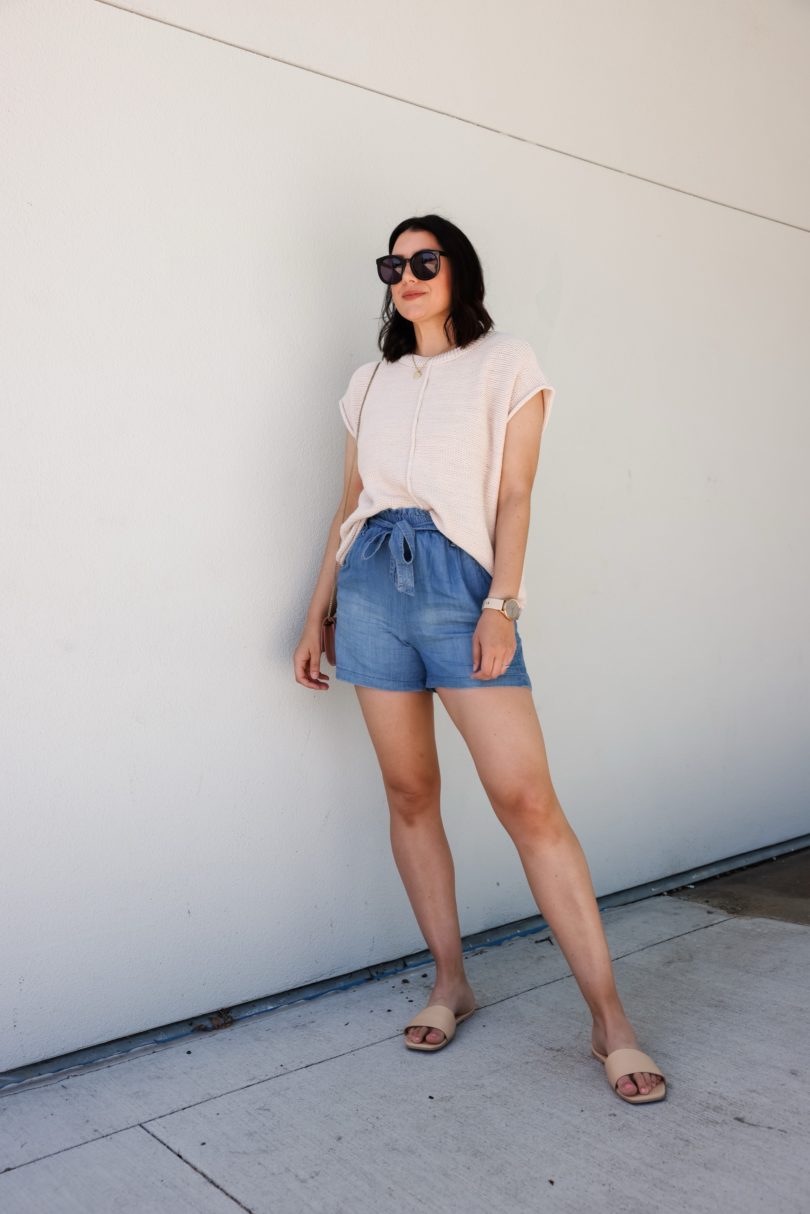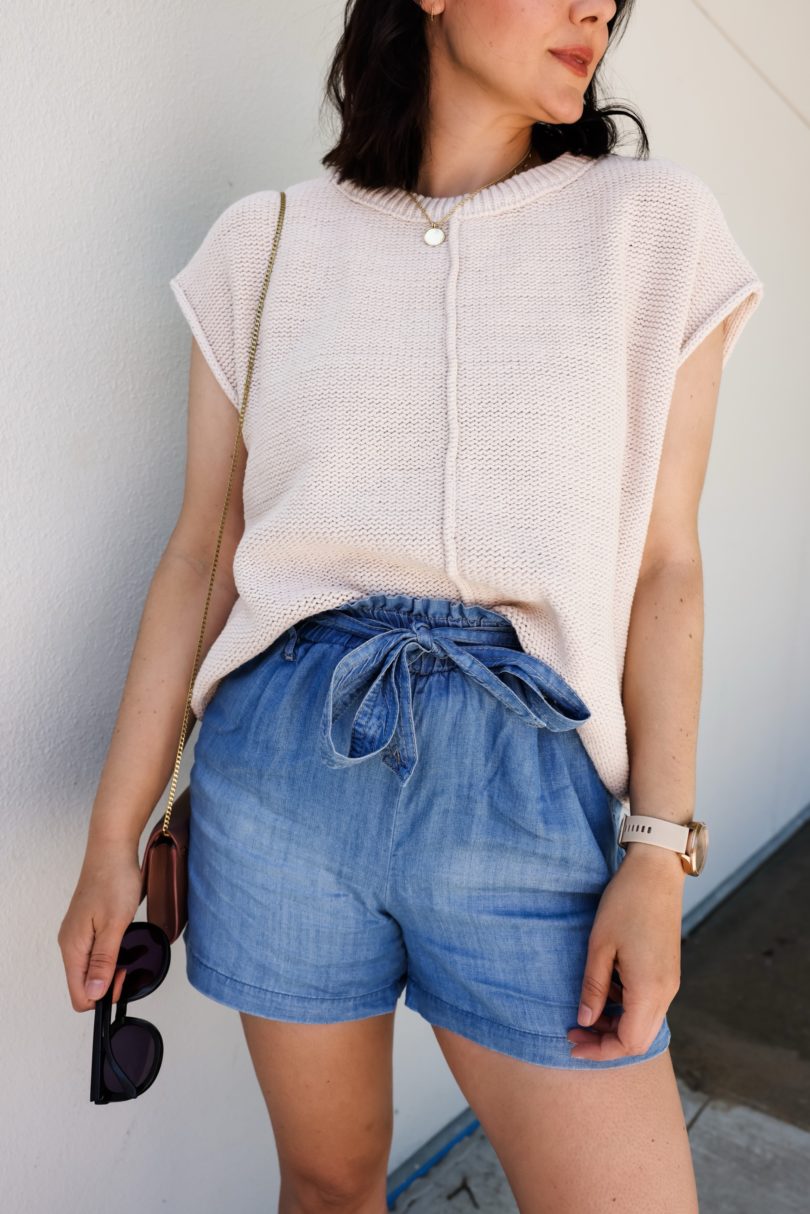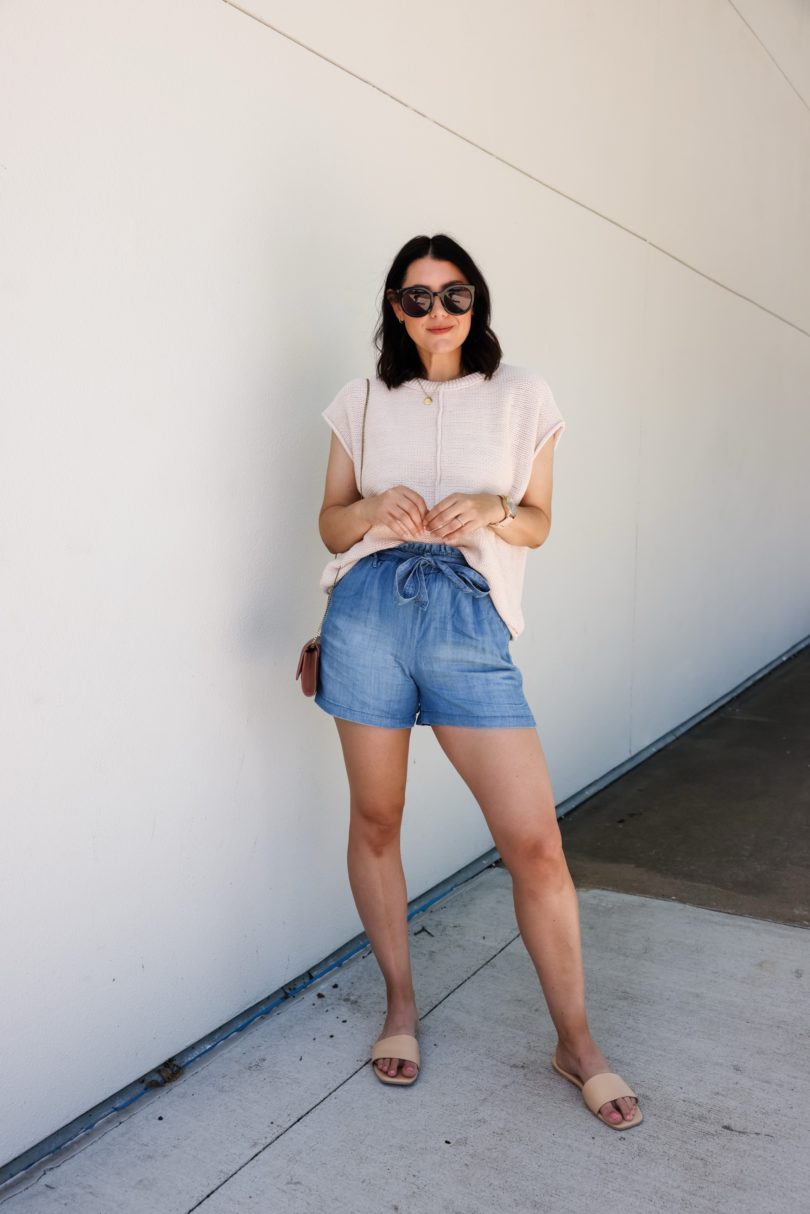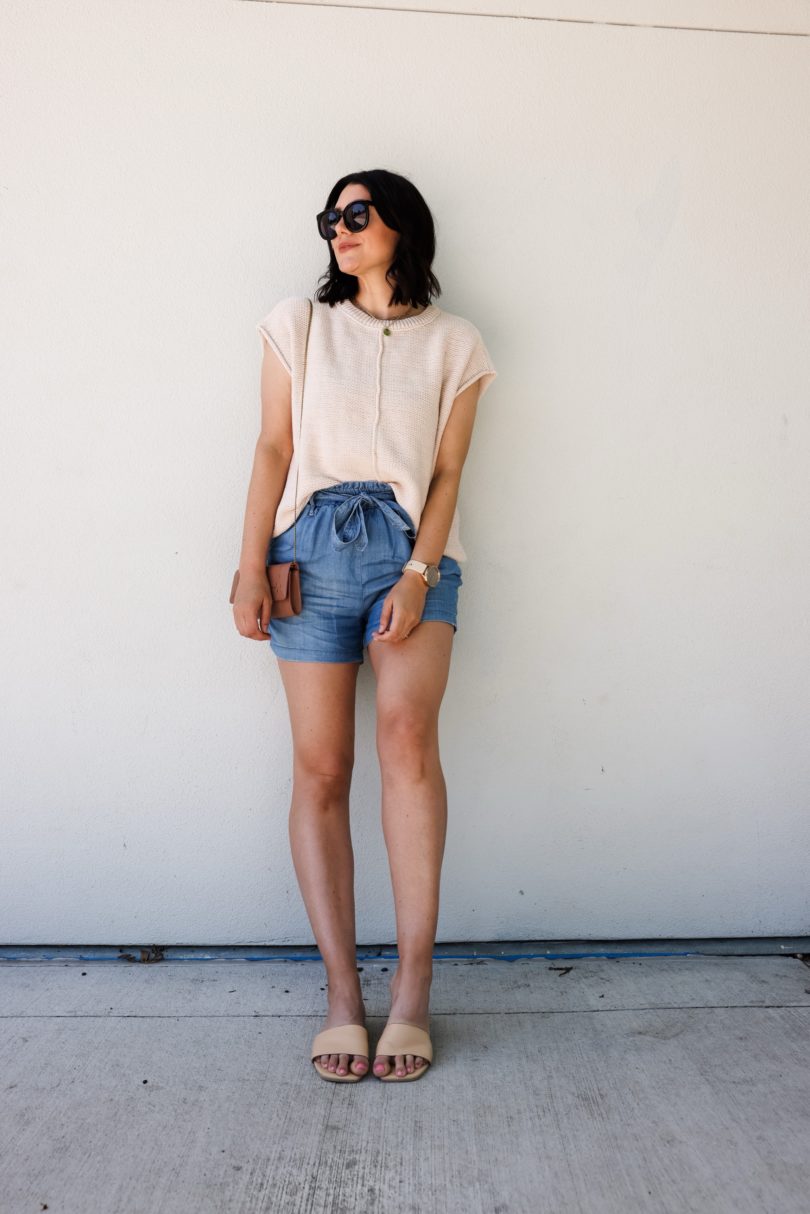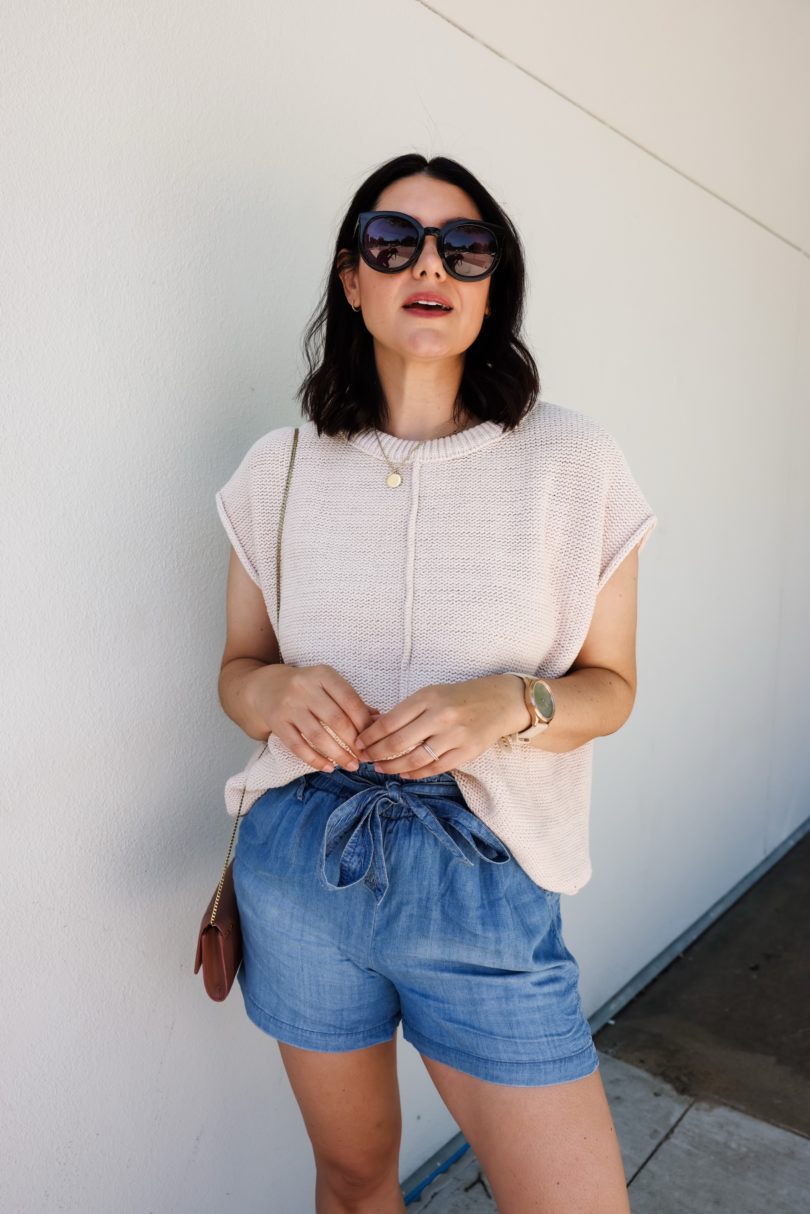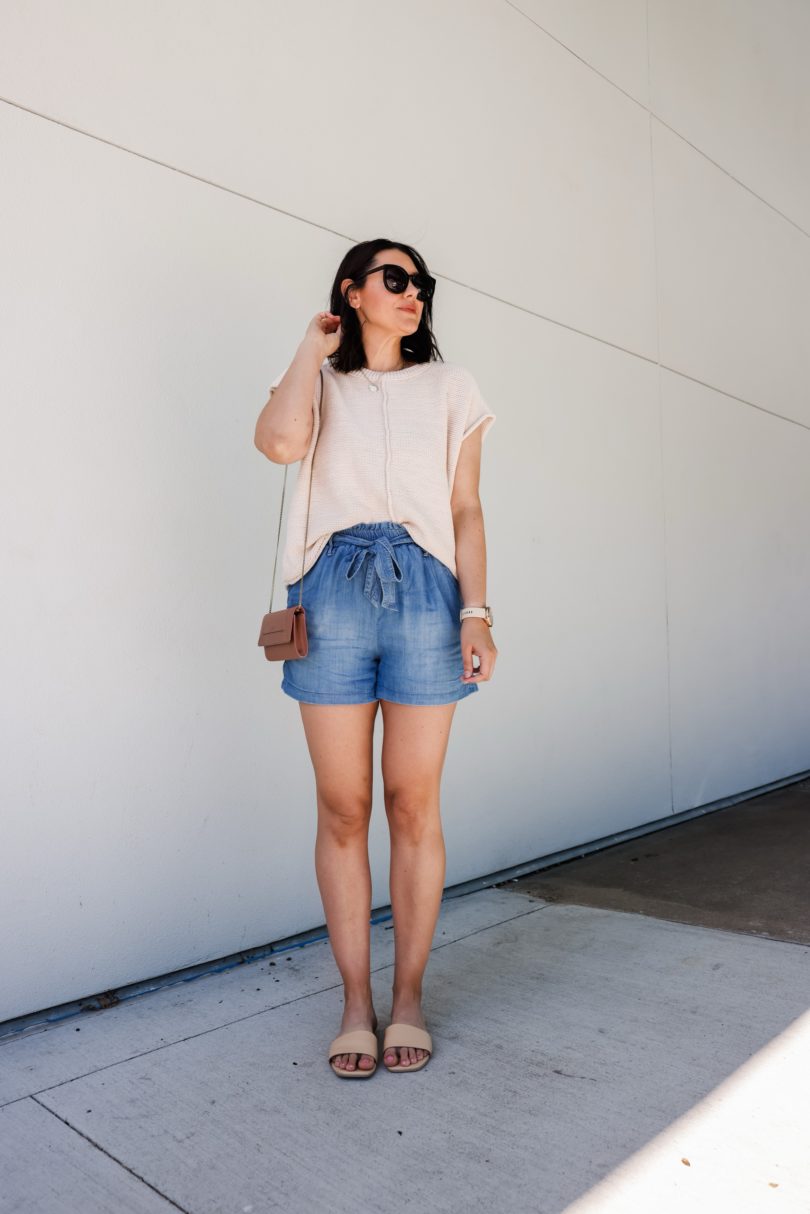 Is it weird that I feel weird about sharing shorts in late May? Kind of, huh? I think last year has got me all twisted on time, do you feel that as well? I still feel like I'm stuck in the twilight zone a bit where time doesn't matter and then before you know it, it's Christmas. That's what last year felt like. It was March until it wasn't. I'm at once so ready for summer but I also don't want to rush it because this is my favorite time of the year. Yes, that's right — the hot, muggy season of summer. I love it. Give me all that sunshine, the relaxed vibes, the longer days. And I actually don't mind the heat. (I say this now…) Which leads me to these shorts — ya'll. YA'LL. You've gotta grab these from Target. They are so soft and easy to wear. And the tie doesn't seem like too much or too girly, you know? Sometimes a tie can be too twee, but this just feels like a drawstring.  I am in the medium and they're true to size! Find them here. 
Now this sweater is a right now or maybe later in late summer kind of top. It's also from Target — Can you believe? It's such a cute find and it's still in stock! I am in the medium, it fits oversized but I like this size! Find it here. 
PS — I get SO many questions about these slides. Love them! They're from Nordstrom, they're comfortable, they don't rub and the color is spot on. Find them here.