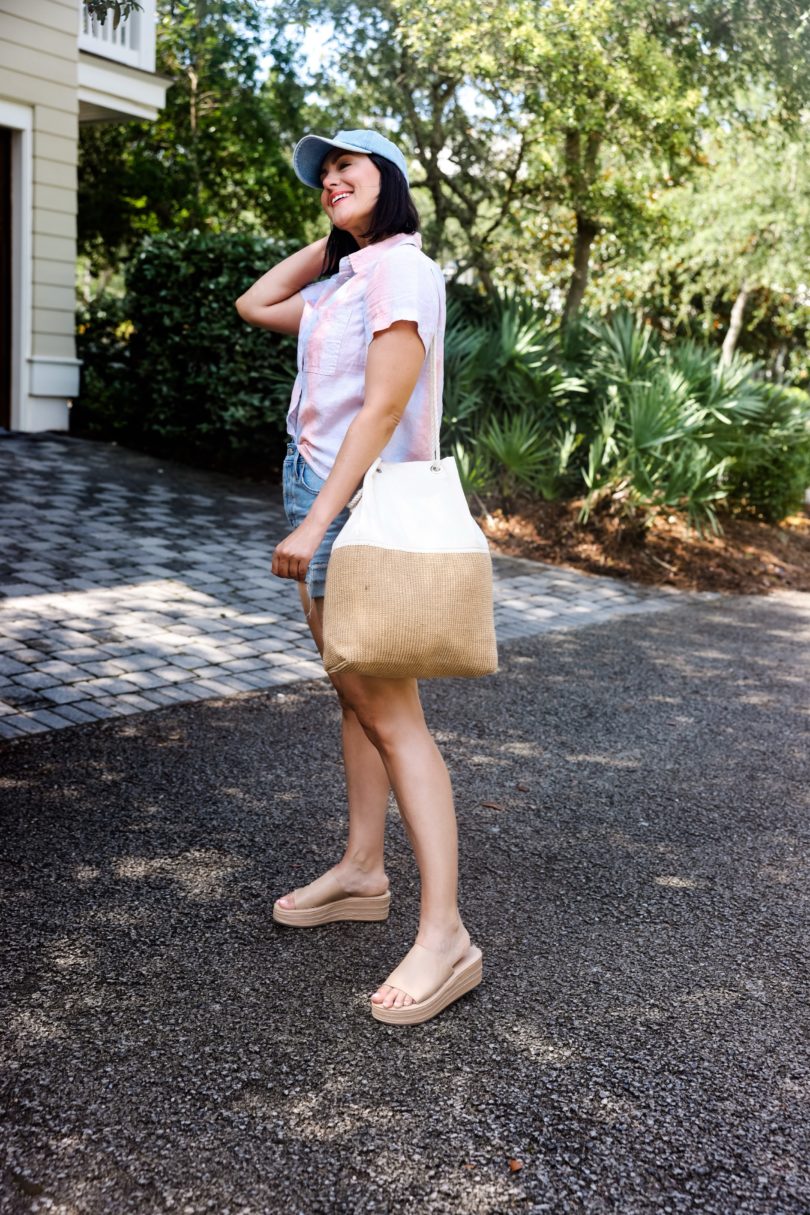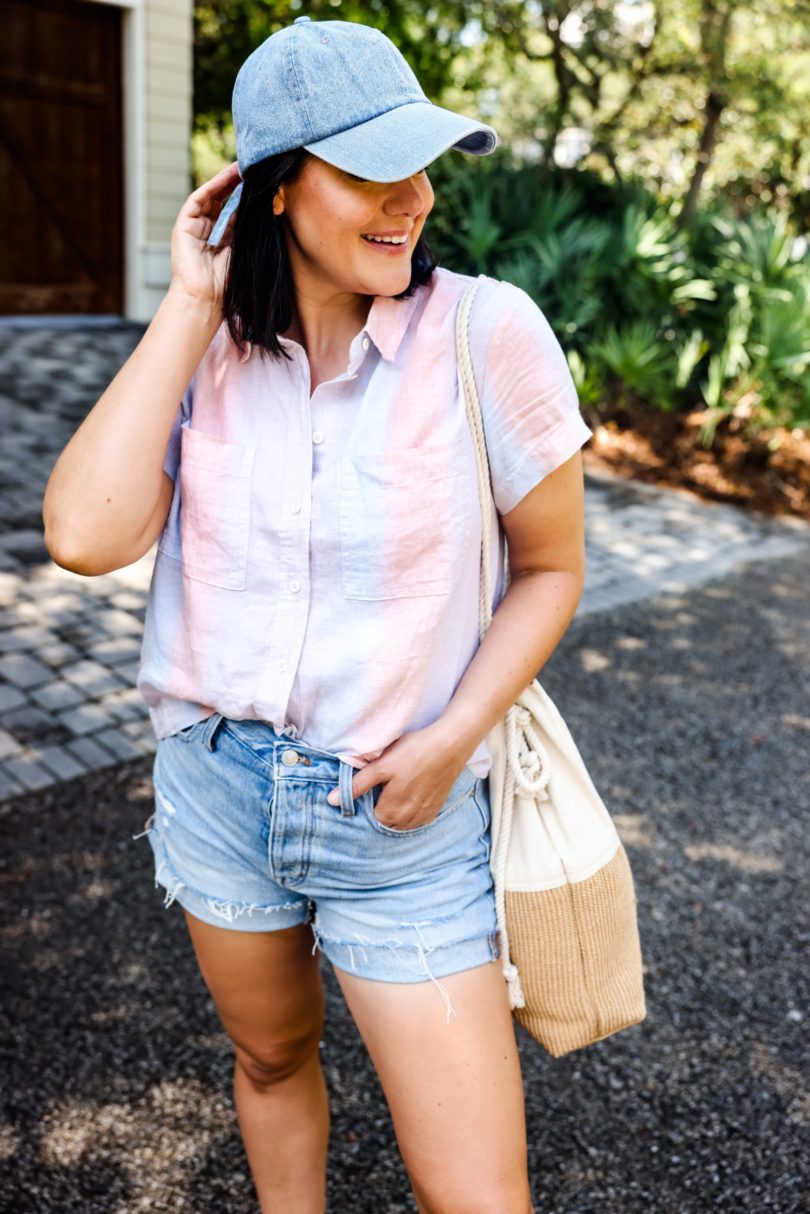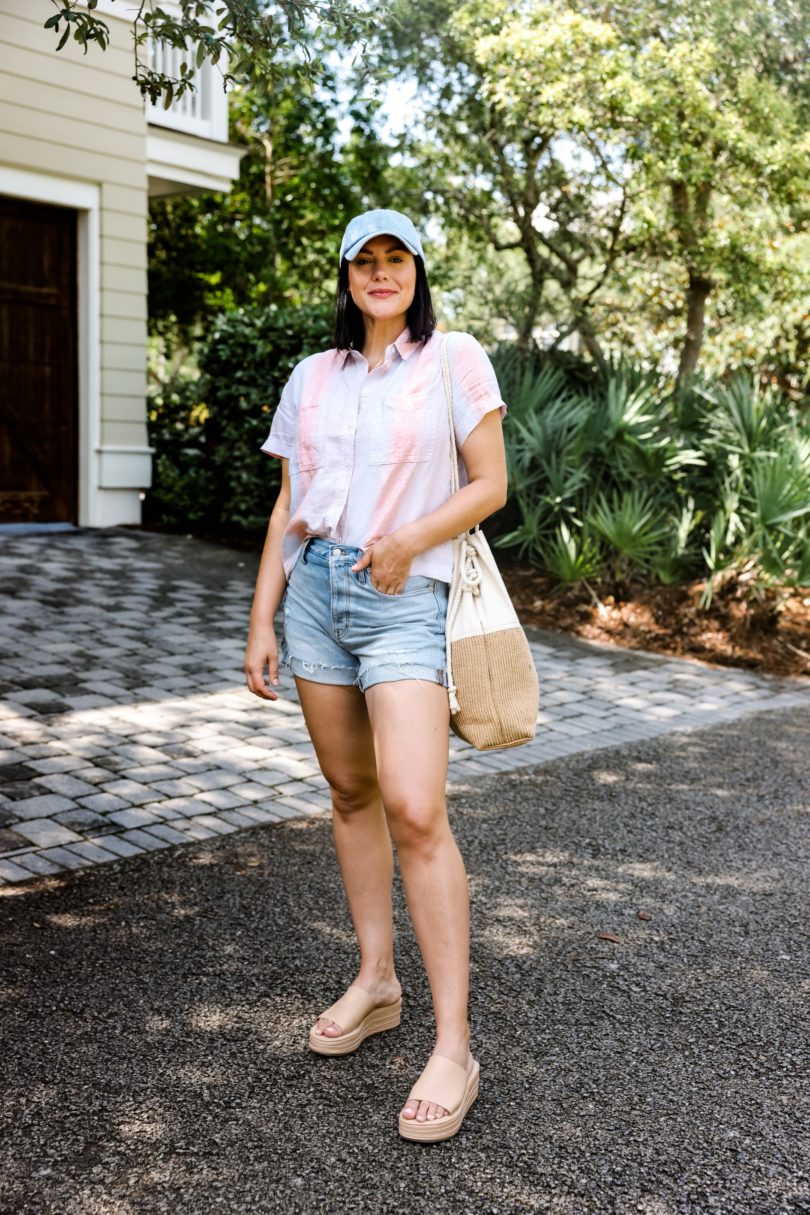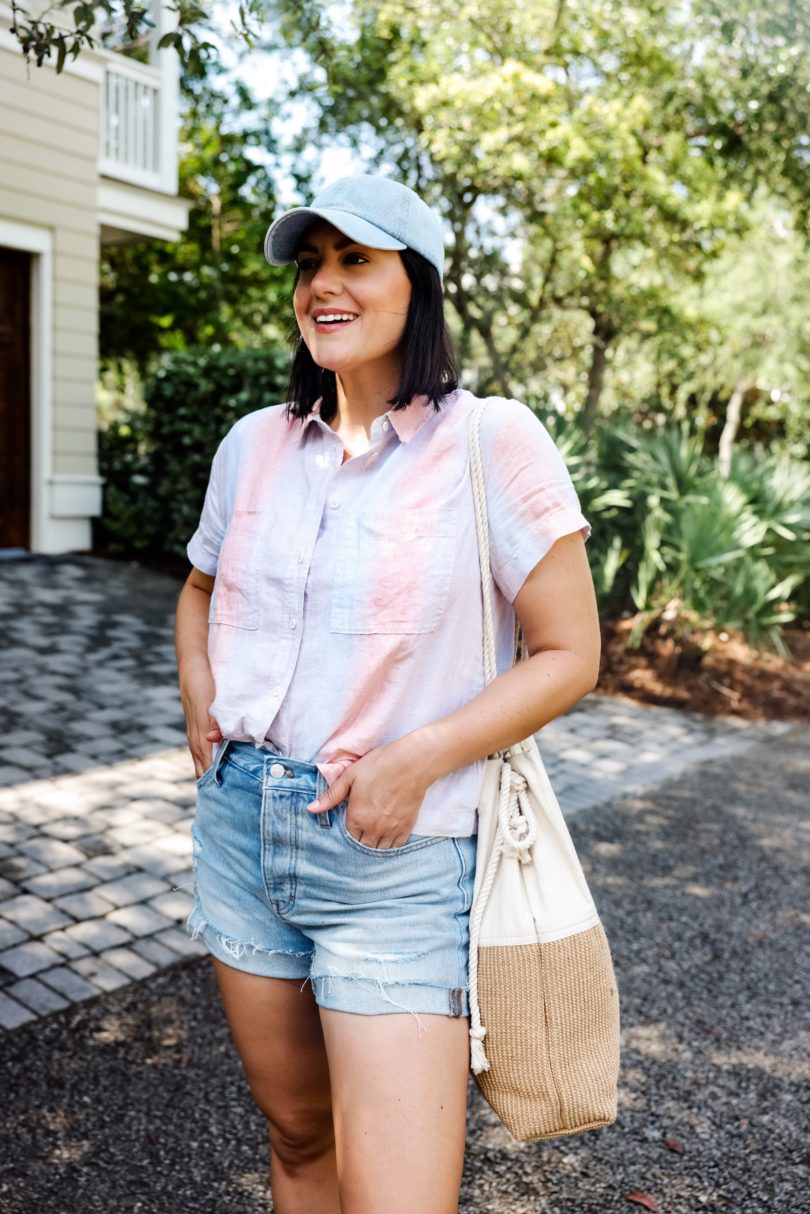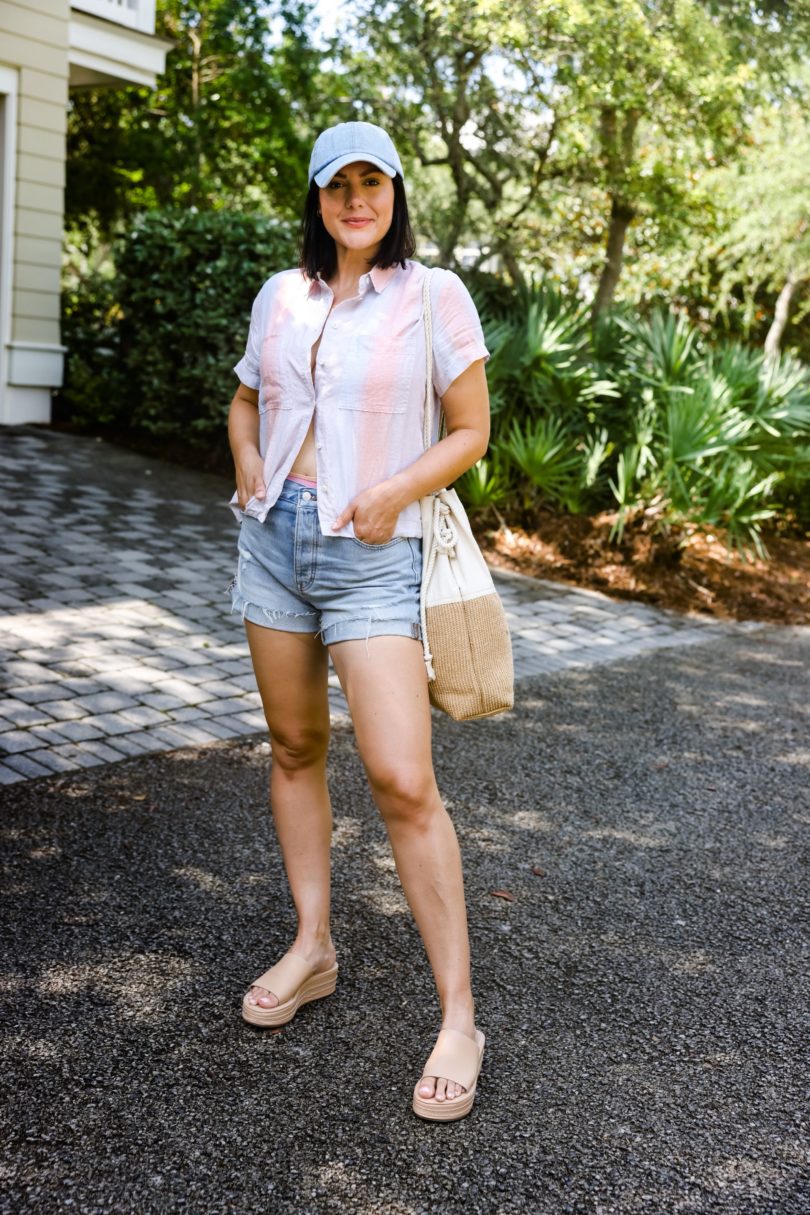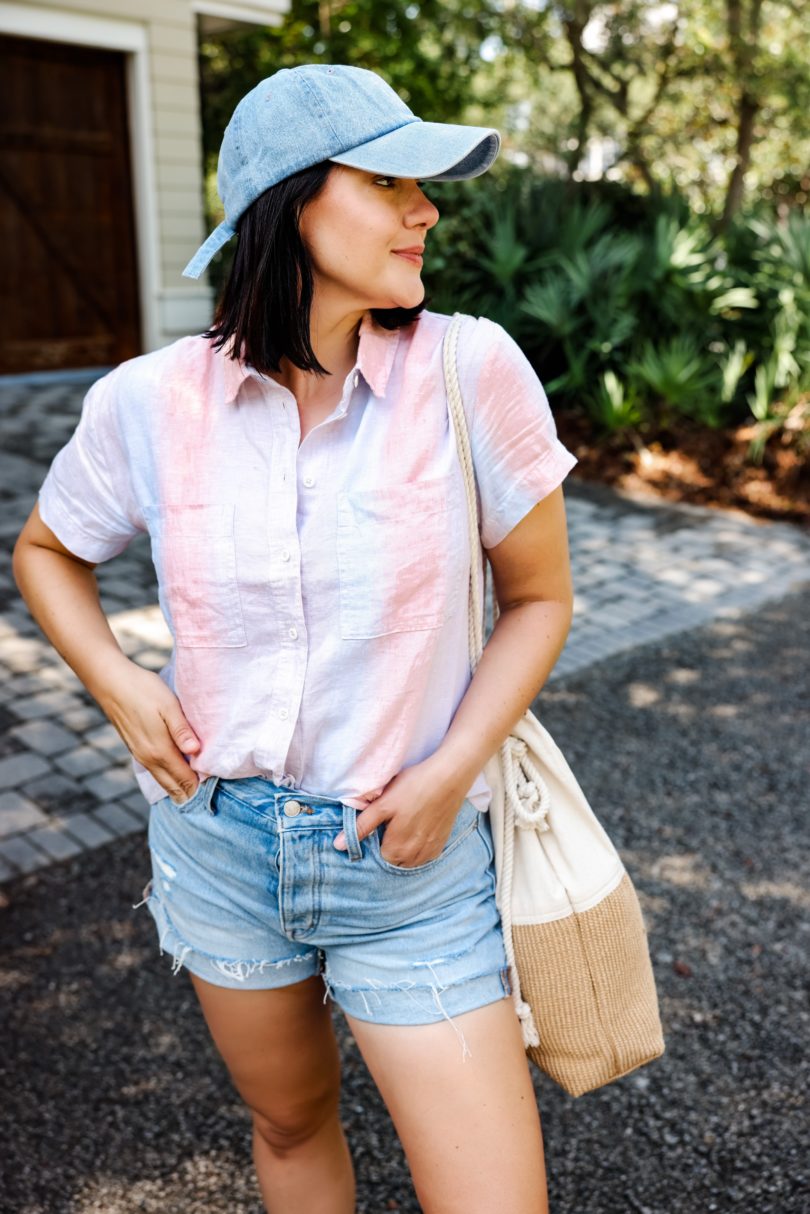 This post was supposed to go yesterday, Friday, but apparently my brain is on beach time and I completely forgot to schedule it. SO a Saturday post it is! If you follow me on IG, you know that we drove to 30A this week and if you don't follow me on IG, why not? We have lots of fun over there. I packed up my parents, three year old, husband and hauled everyone to the beach. It's the first time I've ever driven for that extended period of time (14 hours) and I've come to the conclusion I'm not a long road trip kind of person. It wasn't terrible by any means, in fact we had a great driver who made really good time (it me), but preference-wise give me a busy airport over a busy interstate any day. What about you? Do you love a good car trip or would you rather fly? I think I'm Team Fly from now on.
I tried to shoot as much as I could but we didn't get any outfit shots with swimsuits / coverups but I felt like that was okay since it was basically a repeat of this post here. However, we did happen to shoot this cute look before we went to the kids pool then the beach, so while you can't see it, I promise there is a swimsuit under here. I go in between cut offs and a top and a dress as a cover up for summer. I think for the beach I like a dress and for the pool I like shorts. Although, this look was perfect for the beach. I feel like this shirt was made for beach living — it's linen and ombre, what more could you ask for? I found it from Madewell here! It fits true to size, I'm in the medium!
These shorts are so comfortable, like I forget they are denim. I mean of course they are denim, but I forget because they aren't too tight, the length is longer and they have plenty of stretch. Now I sized up but I don't recommend this unless you want extra relaxed. I am in the 29, but the 28 would probably fit a little closer to how they look on the model. Also I have them rolled here but they are more mid length if that's something that you are looking for. You can wear them both ways, of course. Options, we love toe see them.