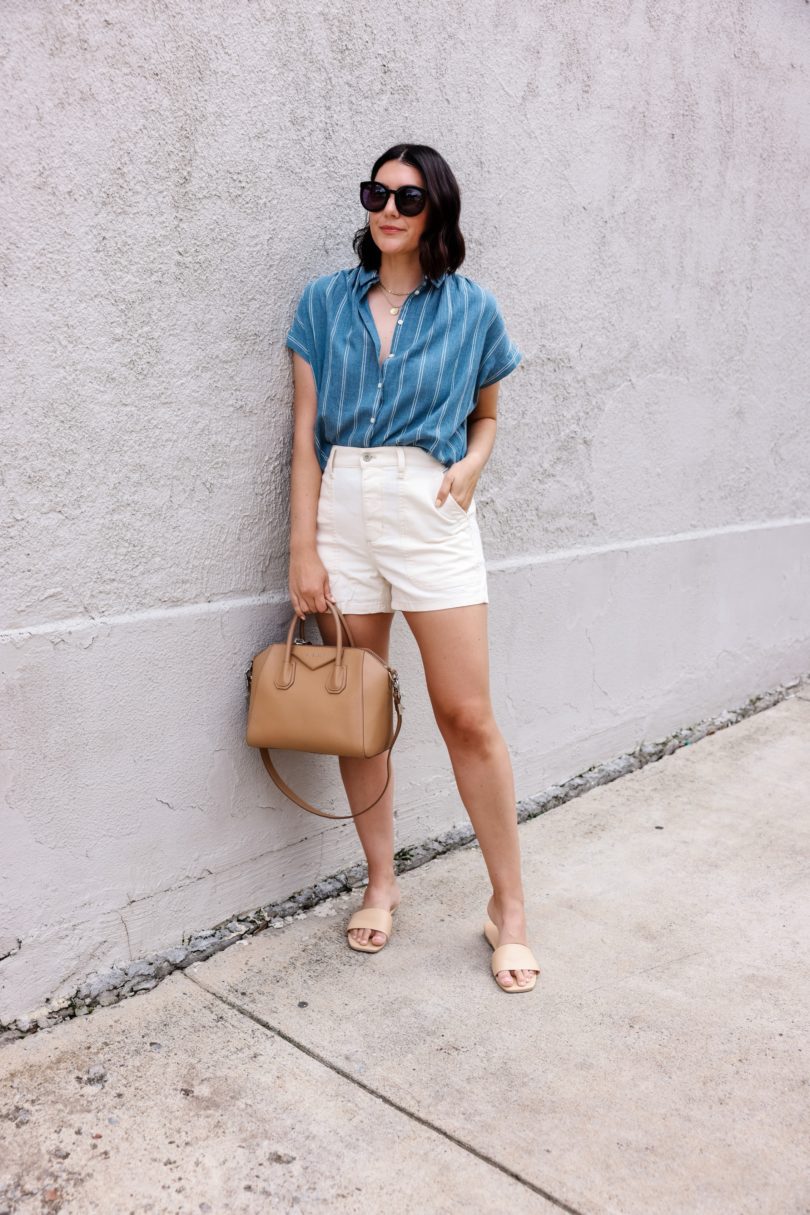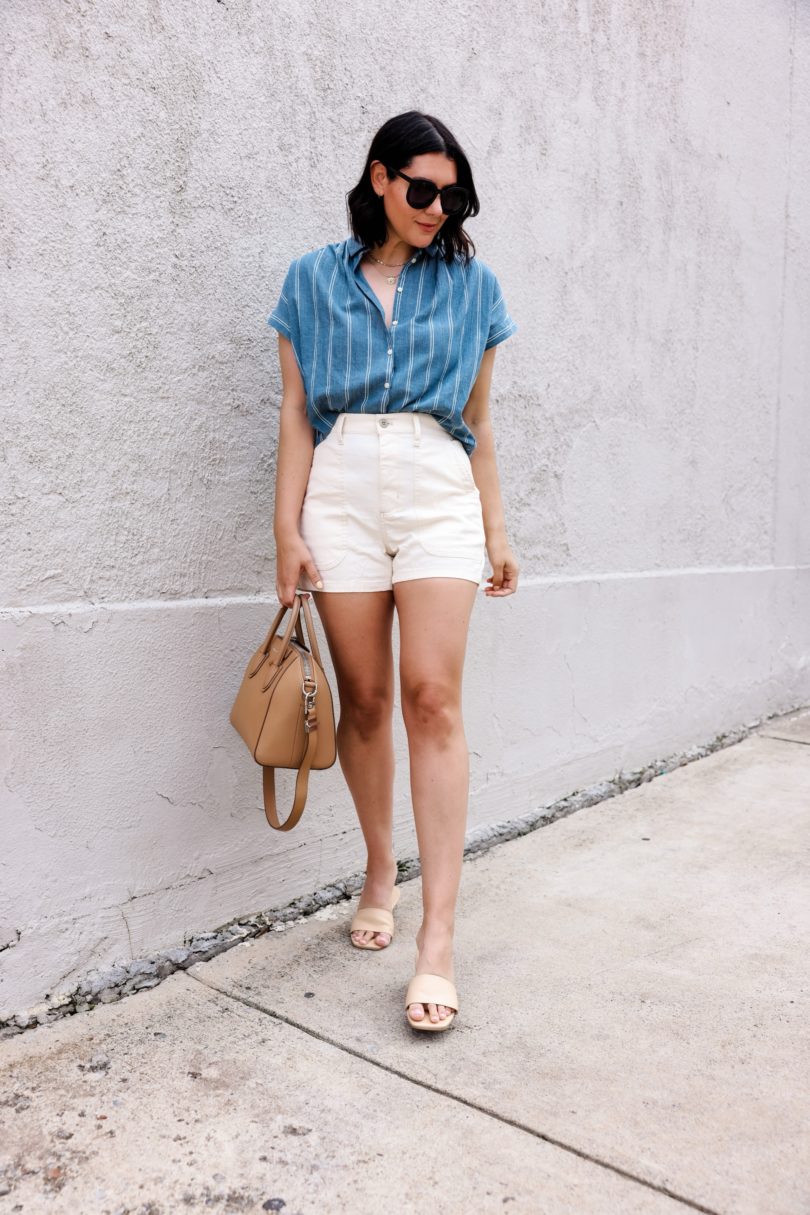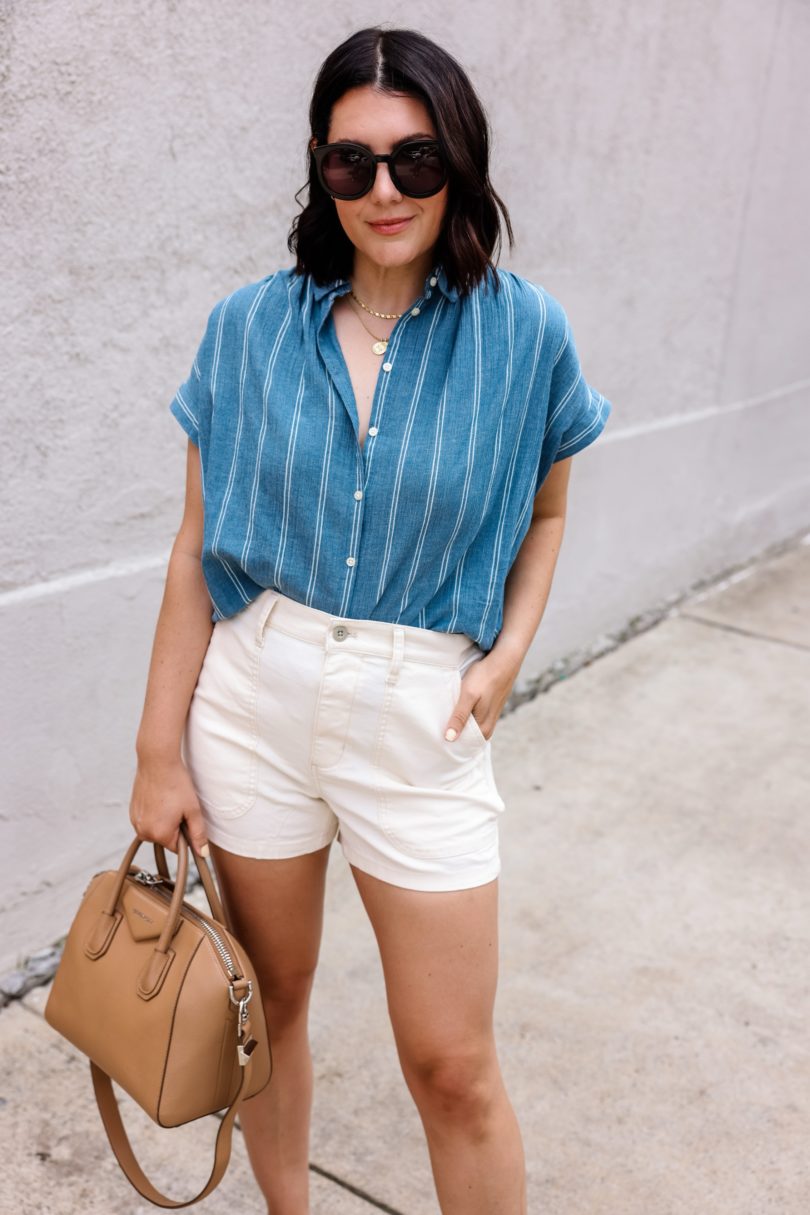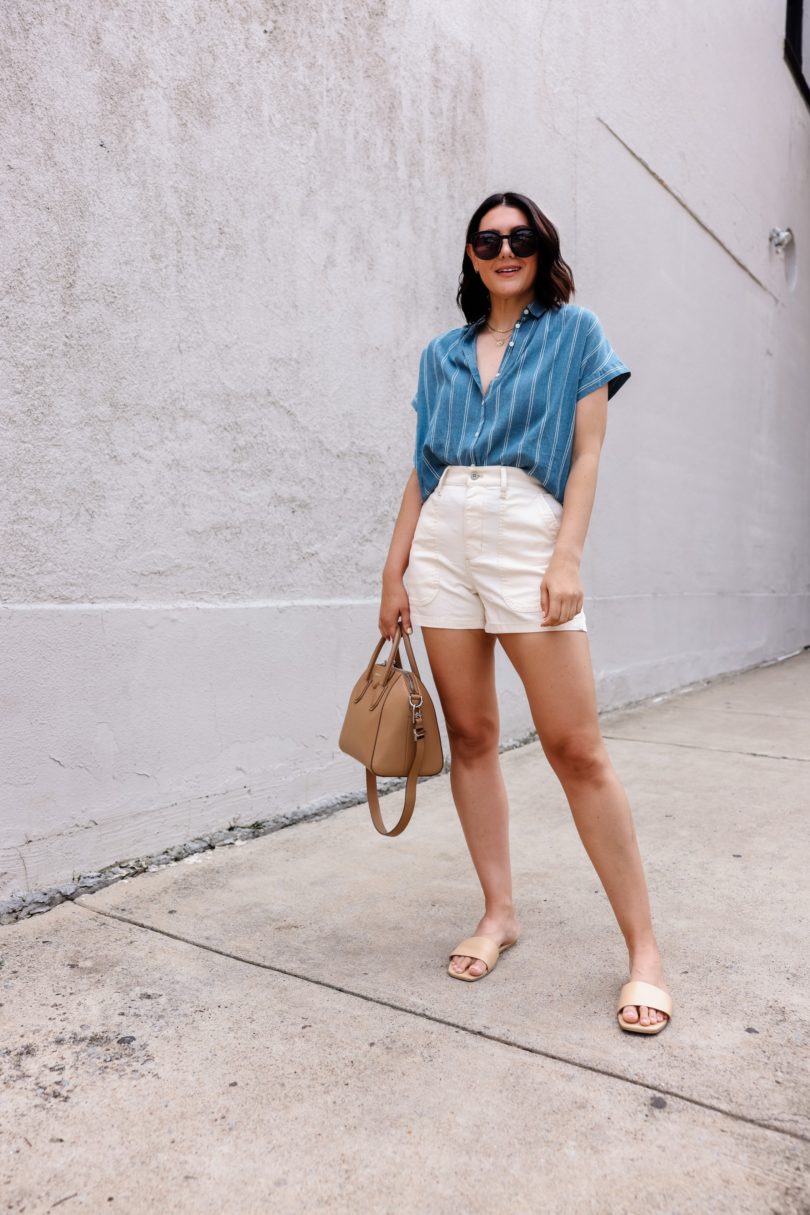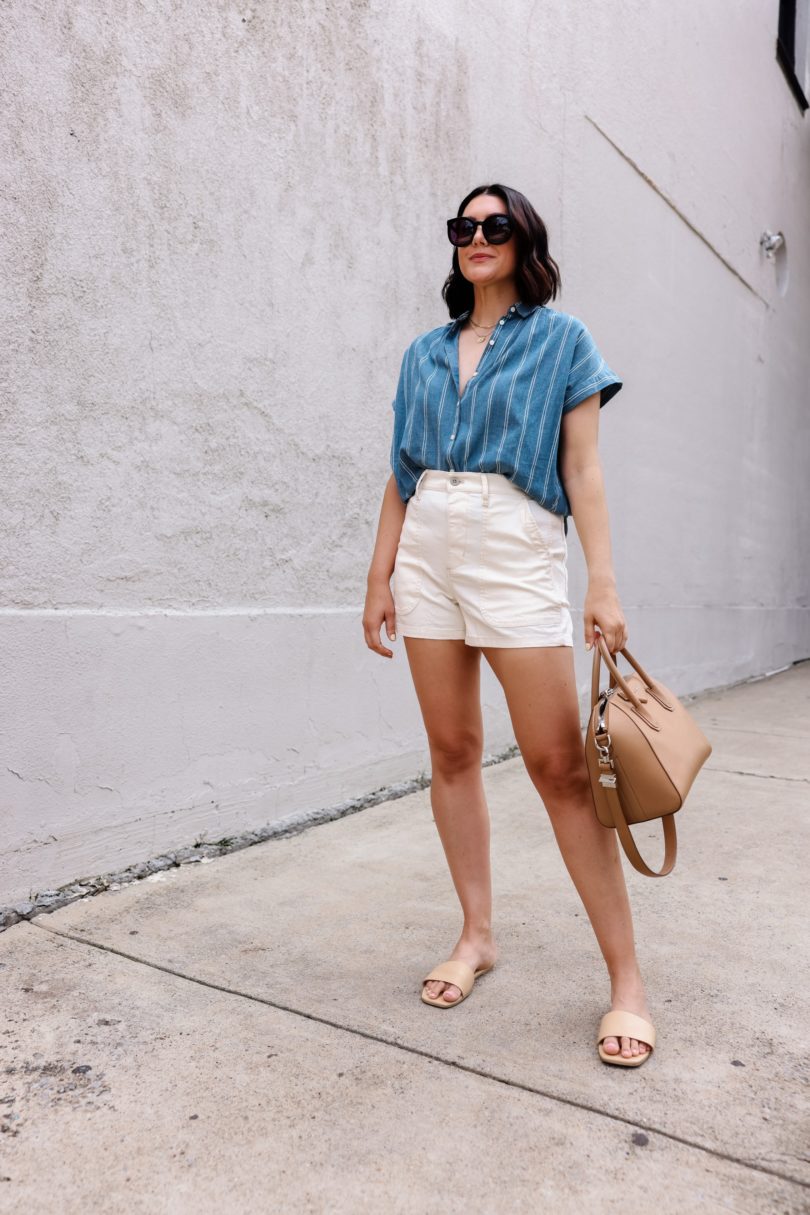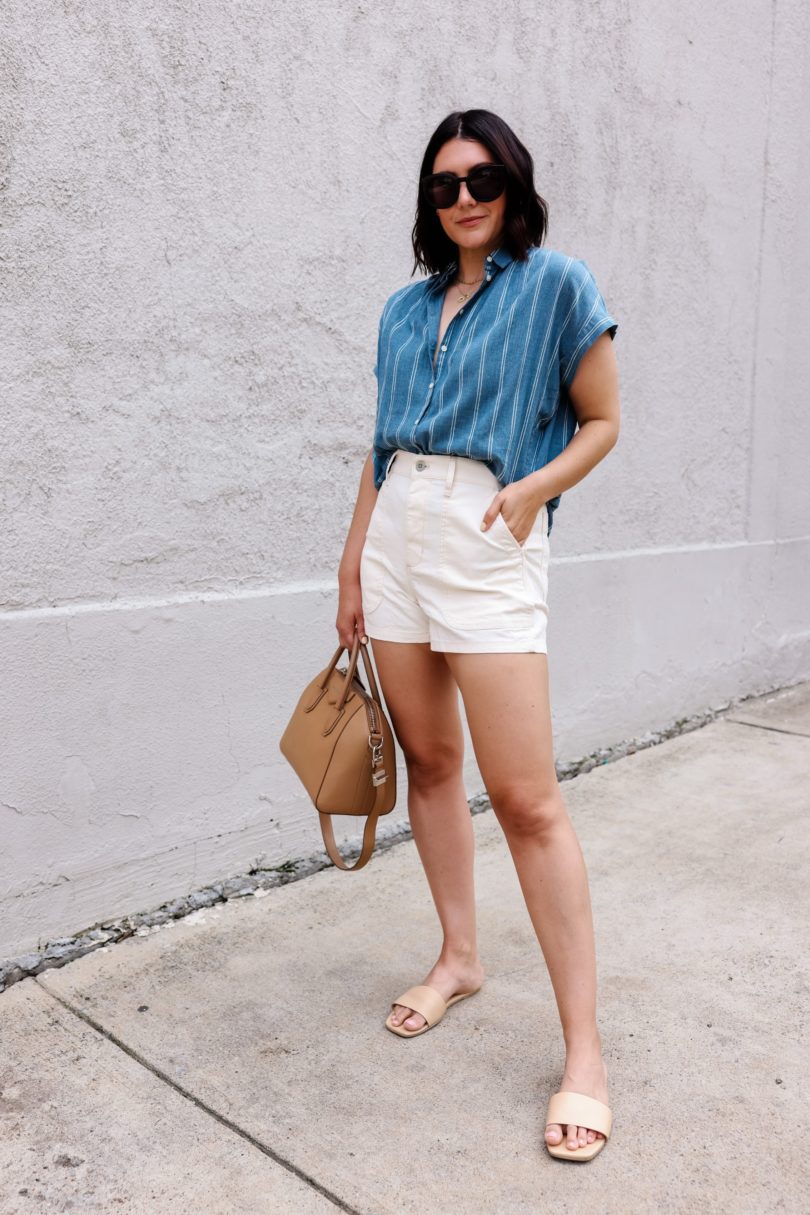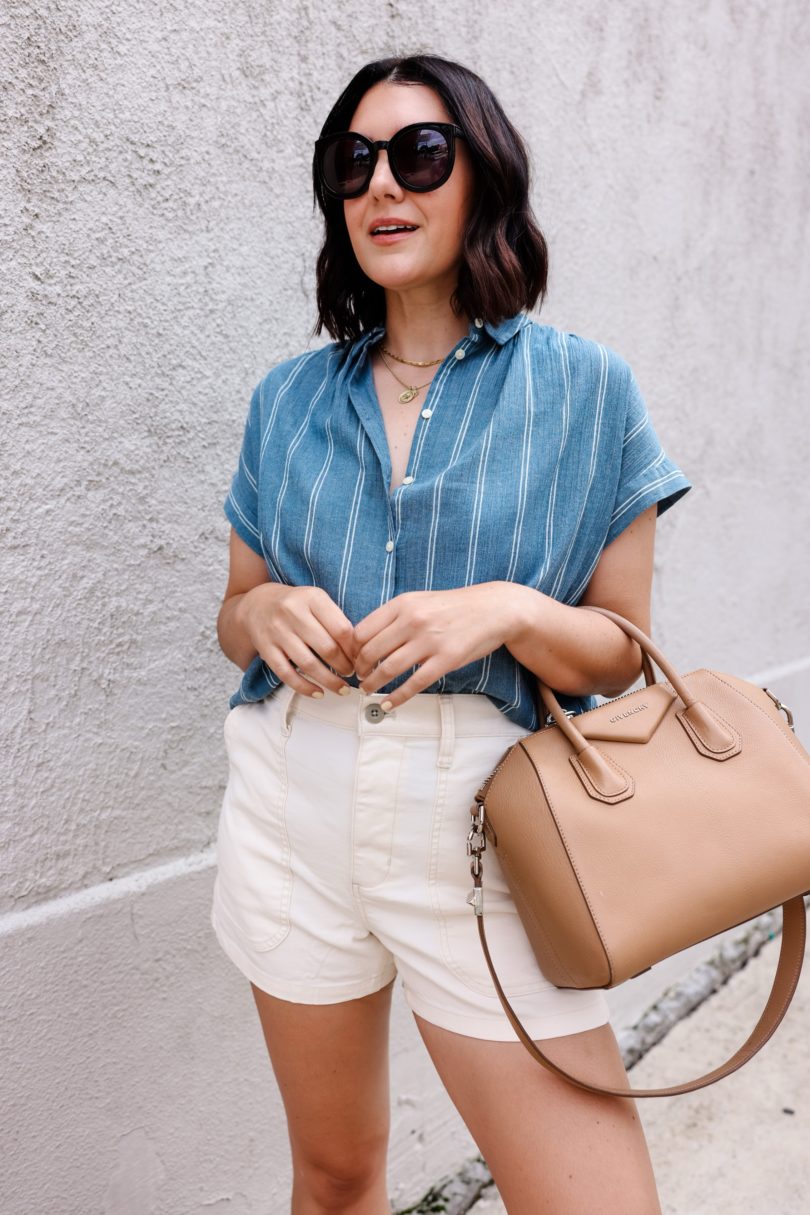 Apologies in advance if this shirt is sold out by the time this post goes live. I have scheduled all of my posts since we are at the beach this week and to be honest, this one made me sad. I love the photos, I love the outfit and late 20's Kendi would have just dumped this post right into the trash because it was out of stock. But mid-30s Kendi is like, why waste a good outfit, girl? POST IT. So that's what I'm doing. This top as of last Wednesday was sold out. Is it sold out now? I have no idea because it's your right now not my right now, so I have no idea. You tell me — is this top sold out? Y/N.
Just in case it isn't, I am in the medium and it's as true to size as it's gonna get. This is the famous Madewell Central top and if you haven't bought one of these in the last decade, what the hell are you waiting for girl? It's time. It's a millennial classic. It's loose, boxy and just an overall good time of a shirt. I'll link a few other of their central shirts below, just in case this one did sell out, that scoundrel.

You know what's NOT sold out?! My shorts. And I like them so maybe I should have ignored this top and made this whole post about how fabulous my shorts are. Well whatever future Kendi can't make all the best decisions. I am in the 29 but need the 28 for a closer fit, after wearing them around I realized they are looser than I was expecting. They are a relaxed fit but true to size! Find them in three colors here.