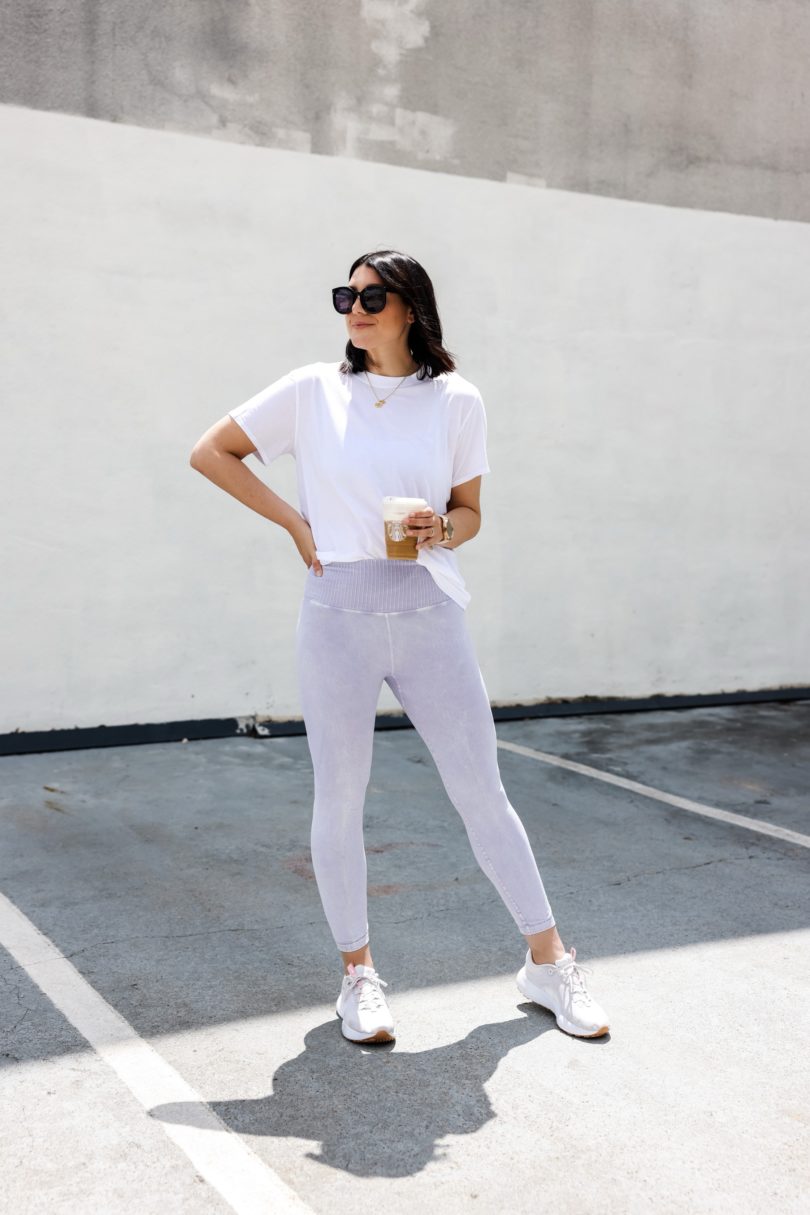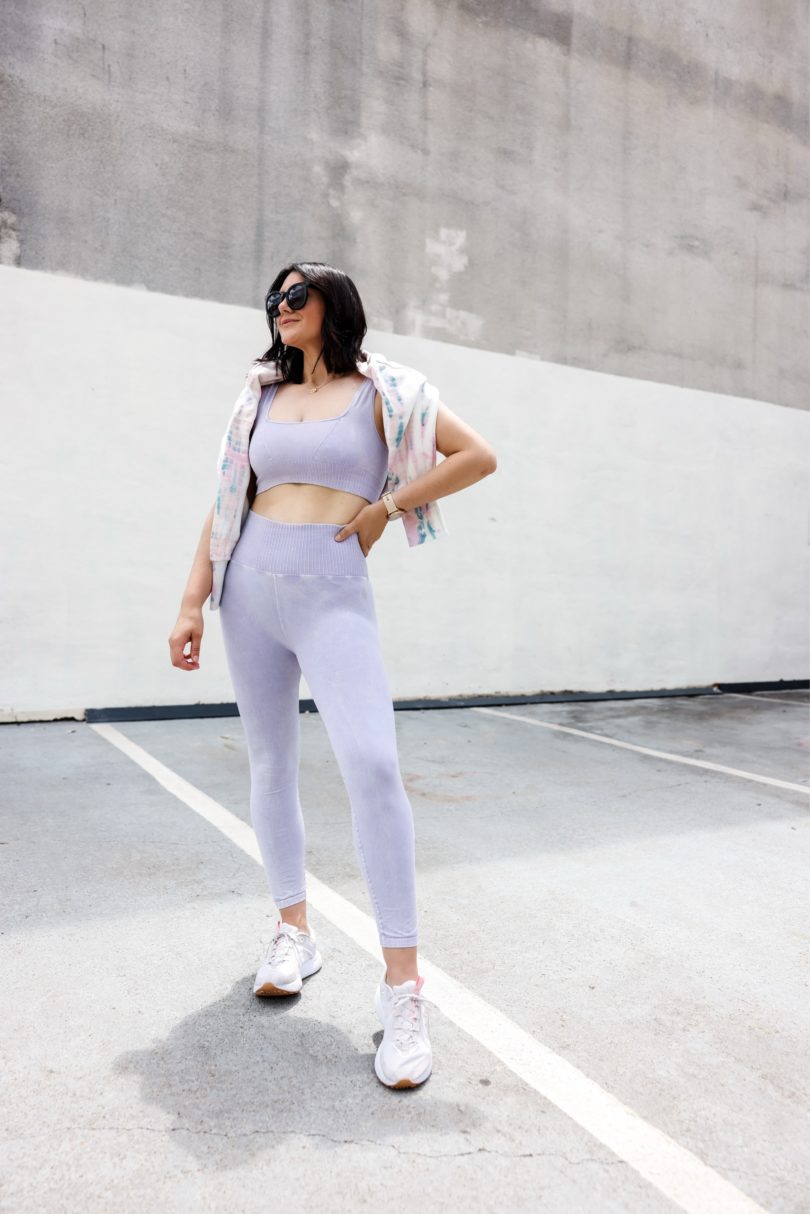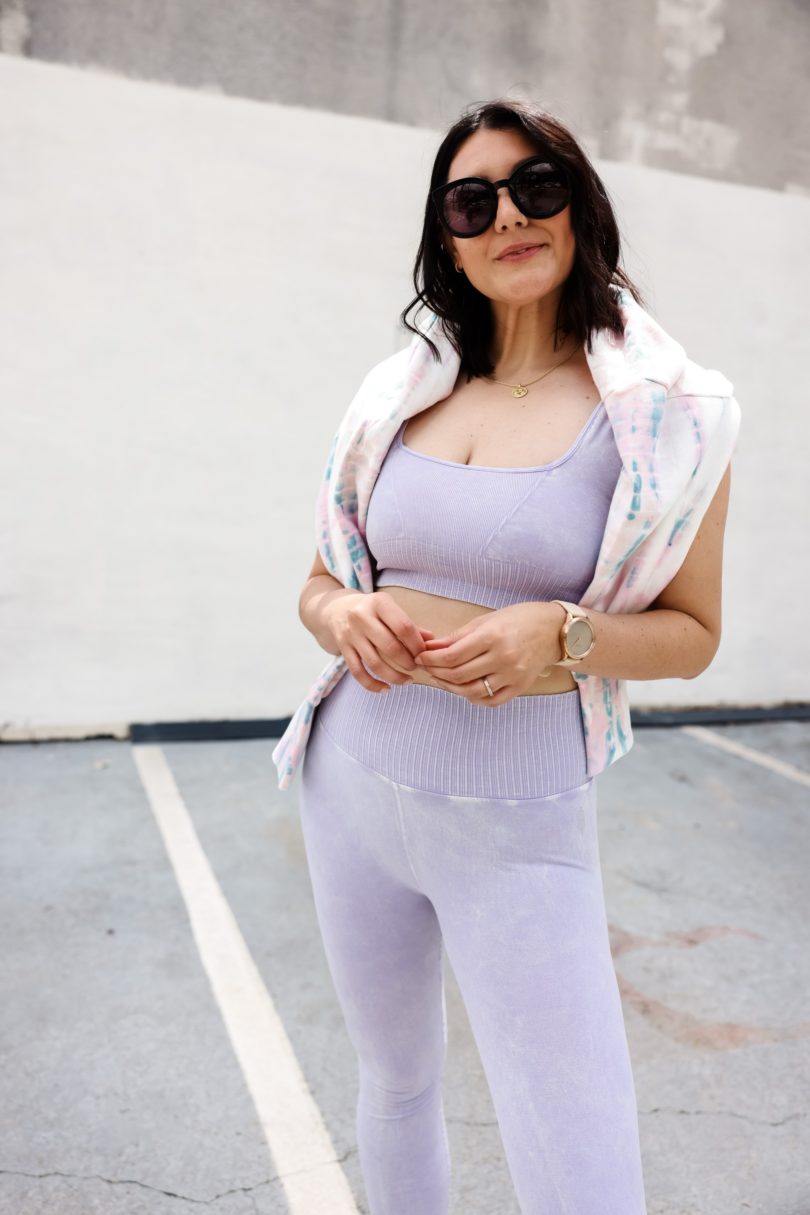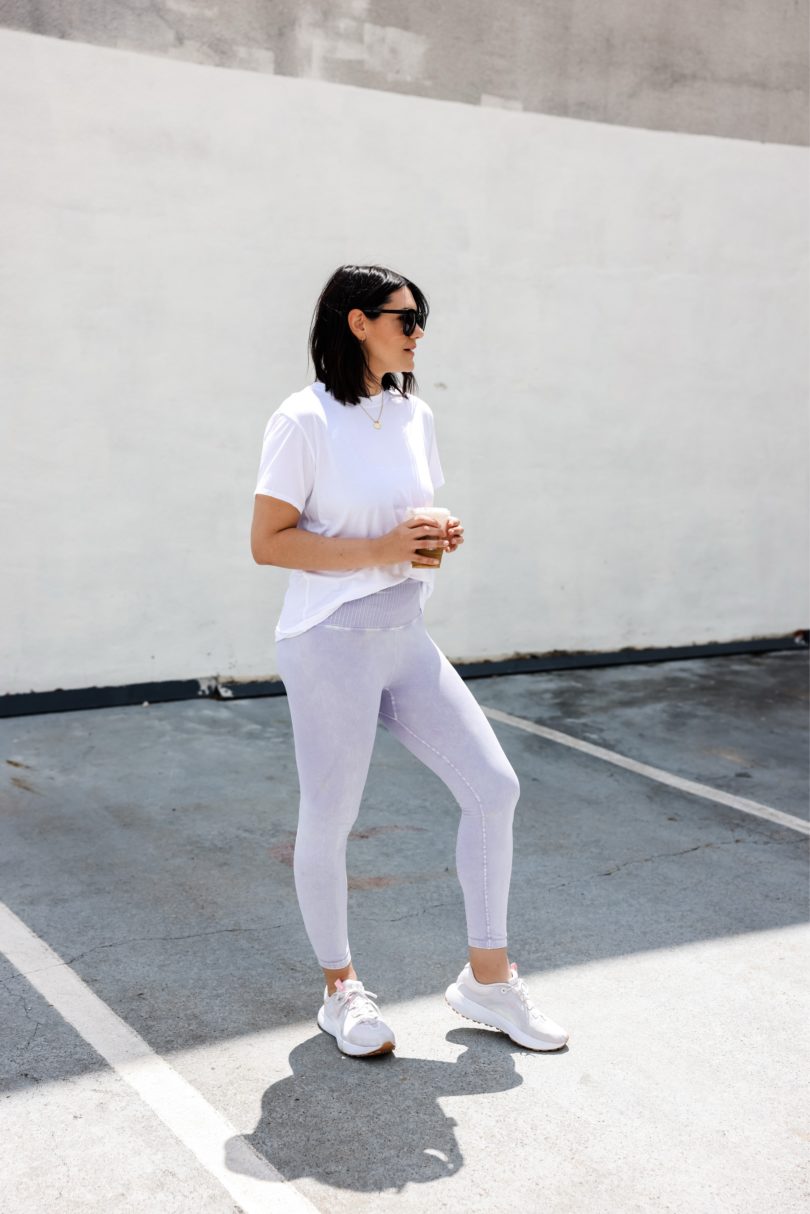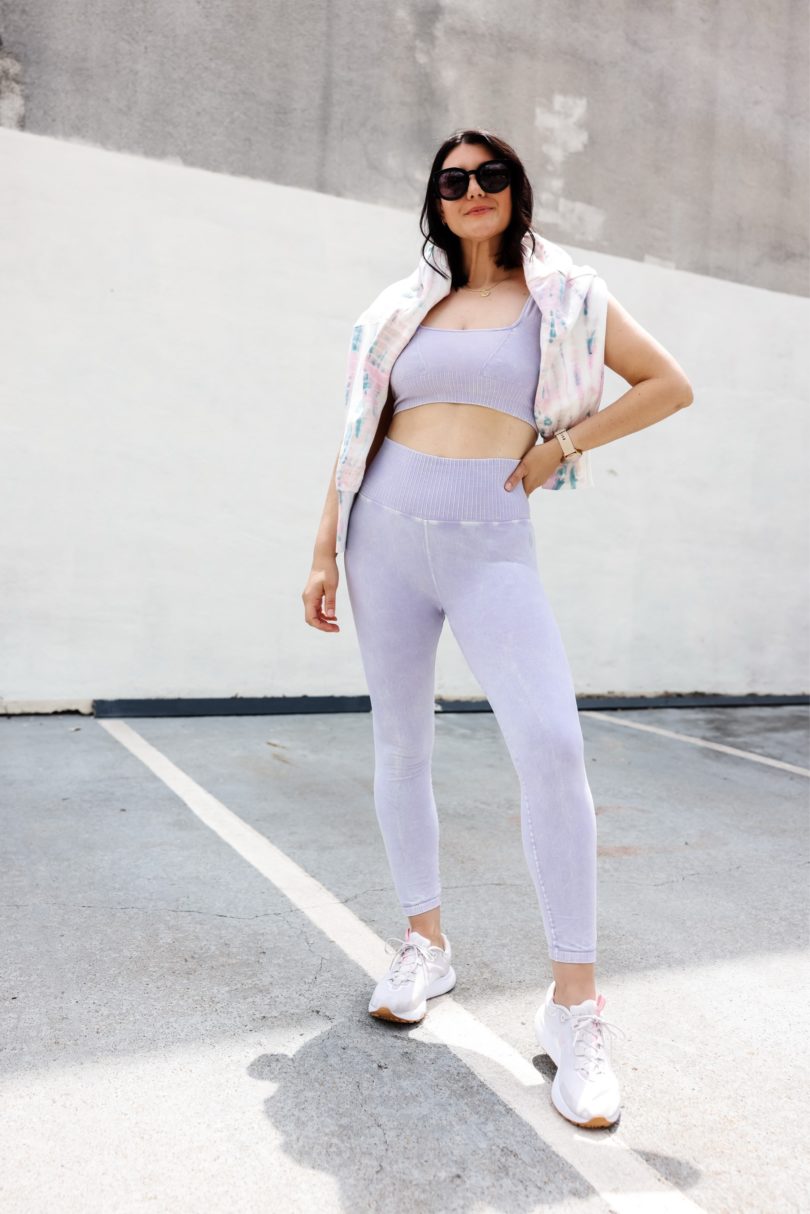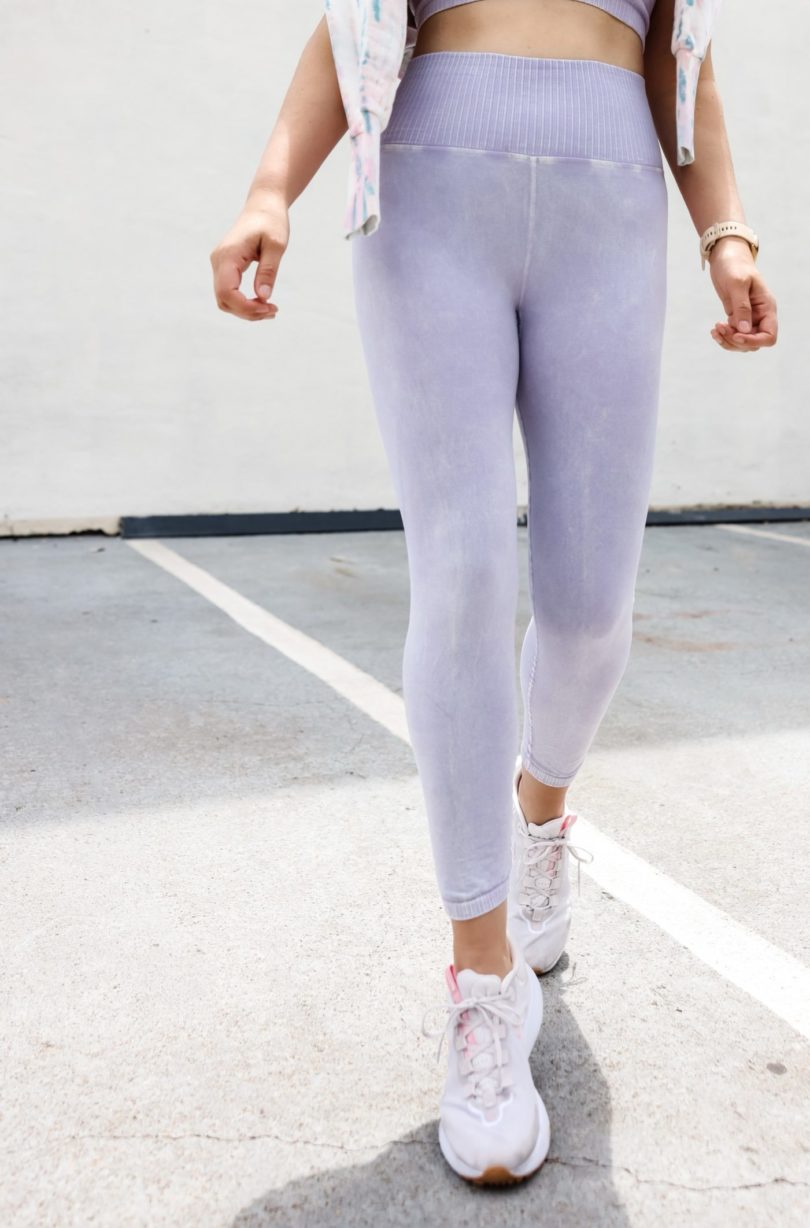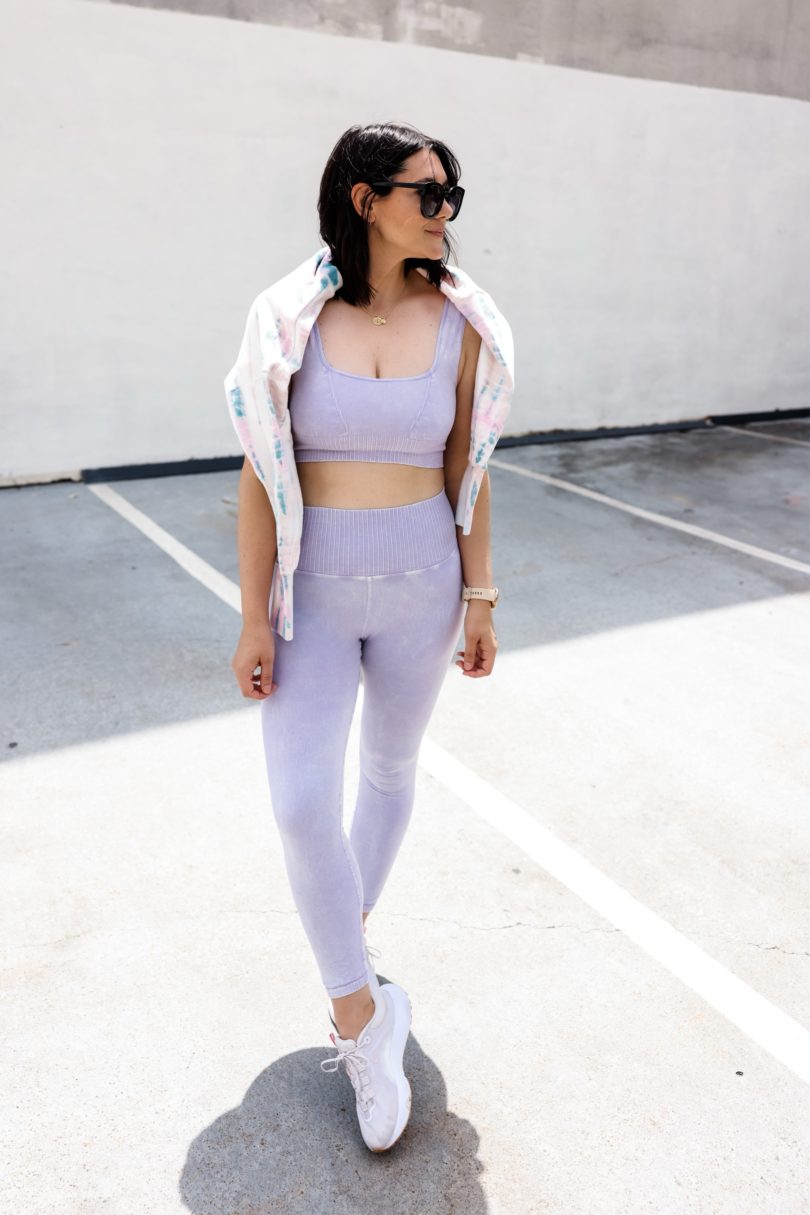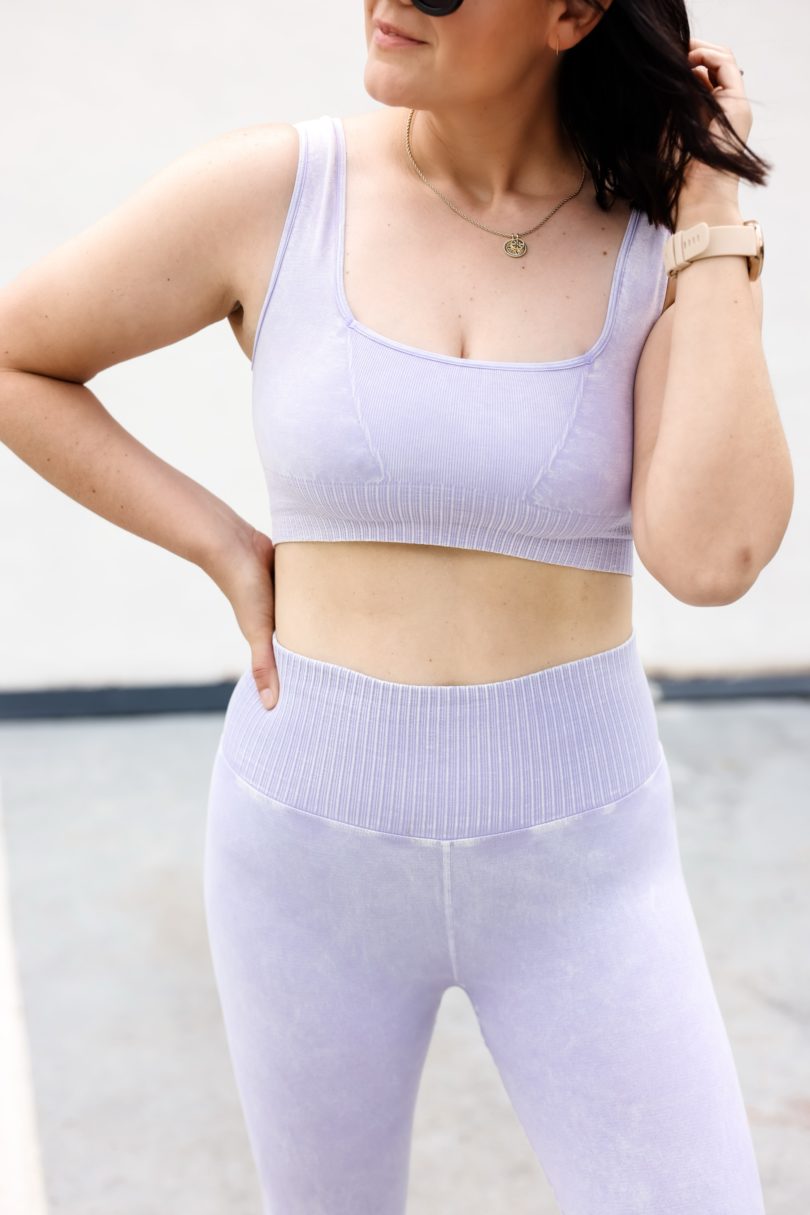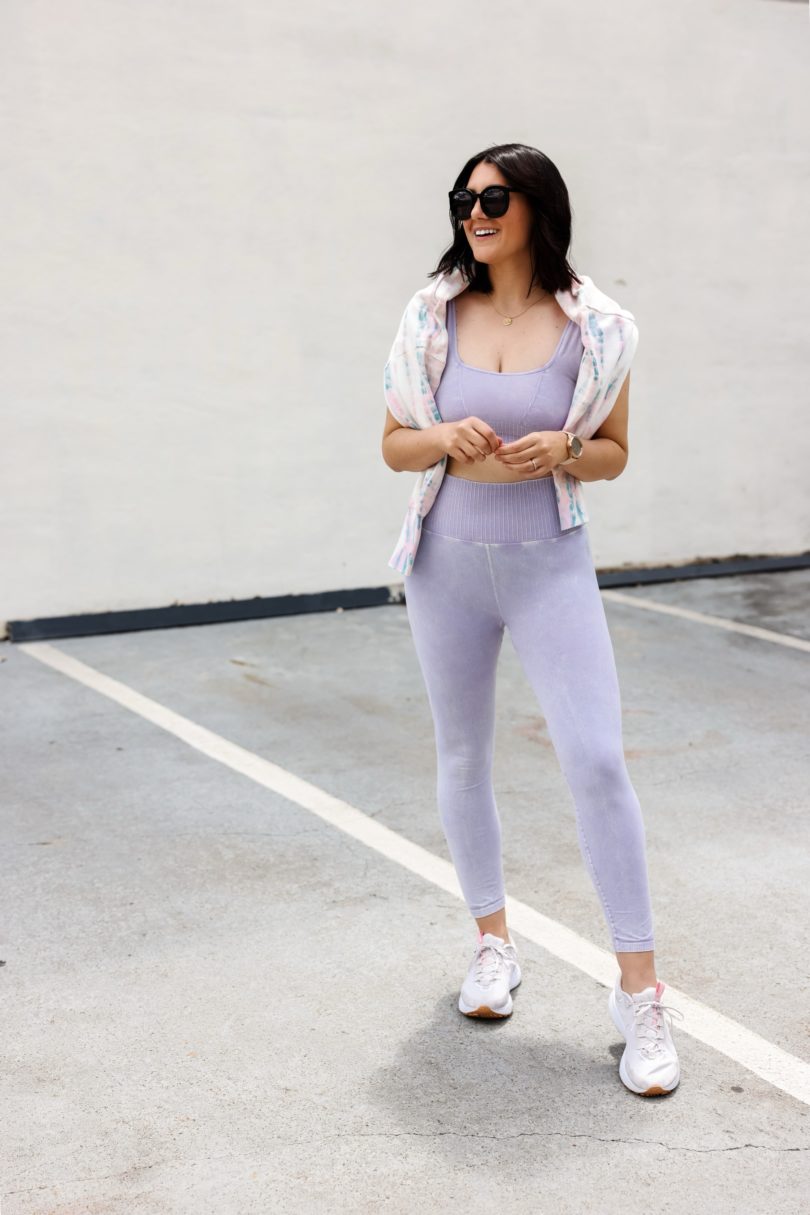 As you can see, I couldn't decide if I wanted my white tee or the set and sweatshirt. I decided to go full set but I wanted to show a few of the Lululemon tee because I really love that workout top. There were actually more options we shot that I am not posting because you'd click off my site and never return: coffee, no coffee, crossbody, no crossbody, sweatshirt over tee, tee untucked, sweatshirt around waist, etc. Yeah. This shoot was a lot. Bryan was sweating. Our Creative Director could NOT get it together that day AND she gave attitude. She's since been let go.
Just kidding. I'm the Creative Director lol. She's never had it together, let's be honest.
Fact: wearing your sweatshirt like this is hard and not practical. It kept slipping off my shoulders. It's almost like…I needed to put it on like a real shirt for it to stay… on my body. Weird. But the VIBE, the VIBE is what is important here.
Have you tried FP Movement yet? It's from Free People — and I actually really like their activewear. It's a softer approach to activewear, less compression forward if you will. Like these Good Karma leggings are soft, stretchy but thicker so they hold you in but it's not their first priority you know? I am in the M/L of these leggings and they're just a tad bit big on me. Same with the bra, it's just a touch too big but overall I'm good with this size for me to keep it. Also it looks like Shopbop has an exclusive on this color way so you can find the leggings here and the bra here!
But if you want some other colors, over on Free People they have every color of the rainbow and then some.
Find the leggings here. Find the bra options here. 
If you're in the market for running or walking shoes, these Nike Reacts are so nice and bouncy. I don't know if 'bouncy' is an athletic term that real runners use but I find it to be helpful. I'm no runner but I do walk a lot and these do not rub or give me blisters so they get 5 stars from me. Find them here!