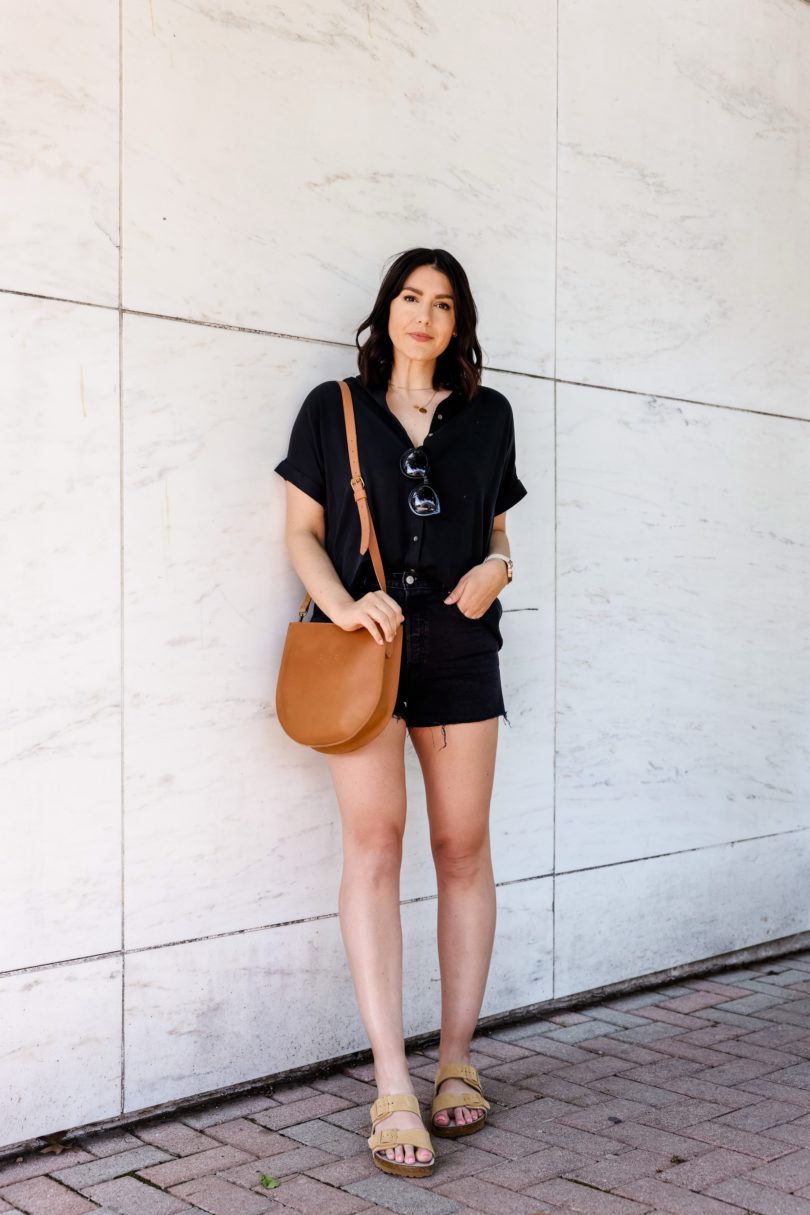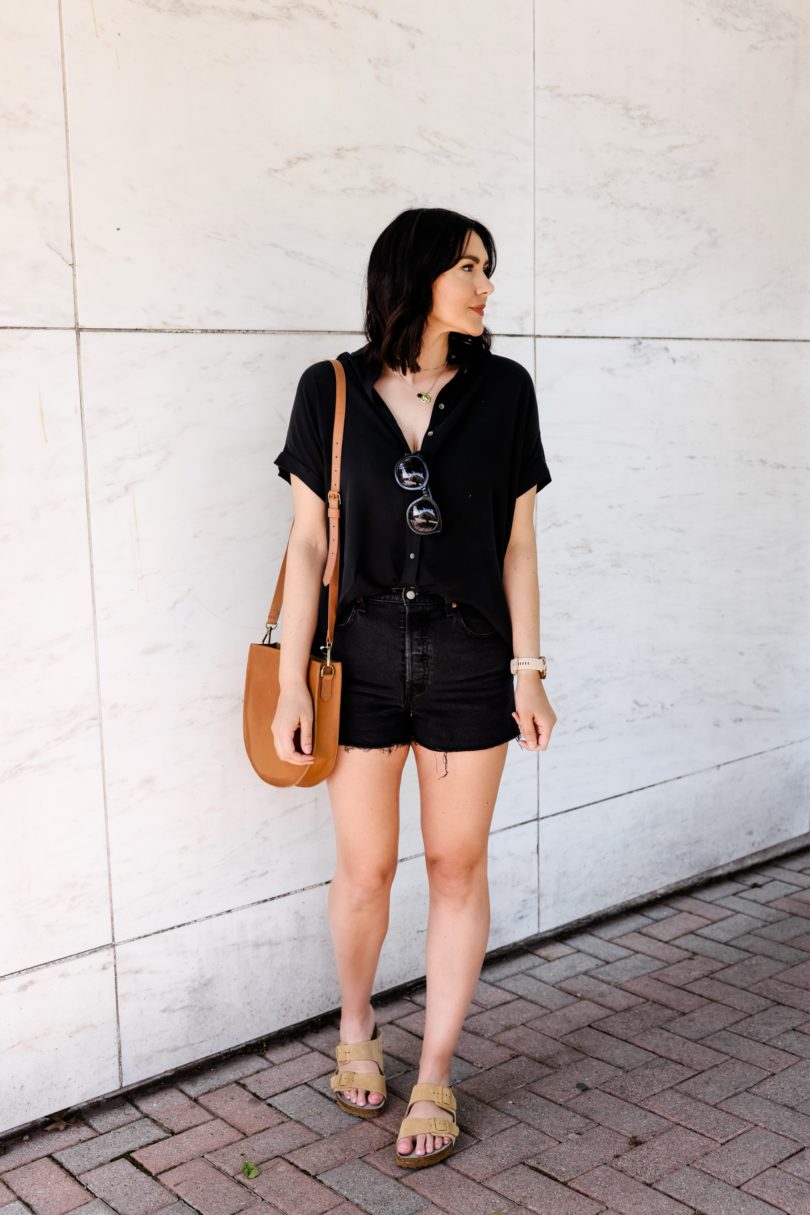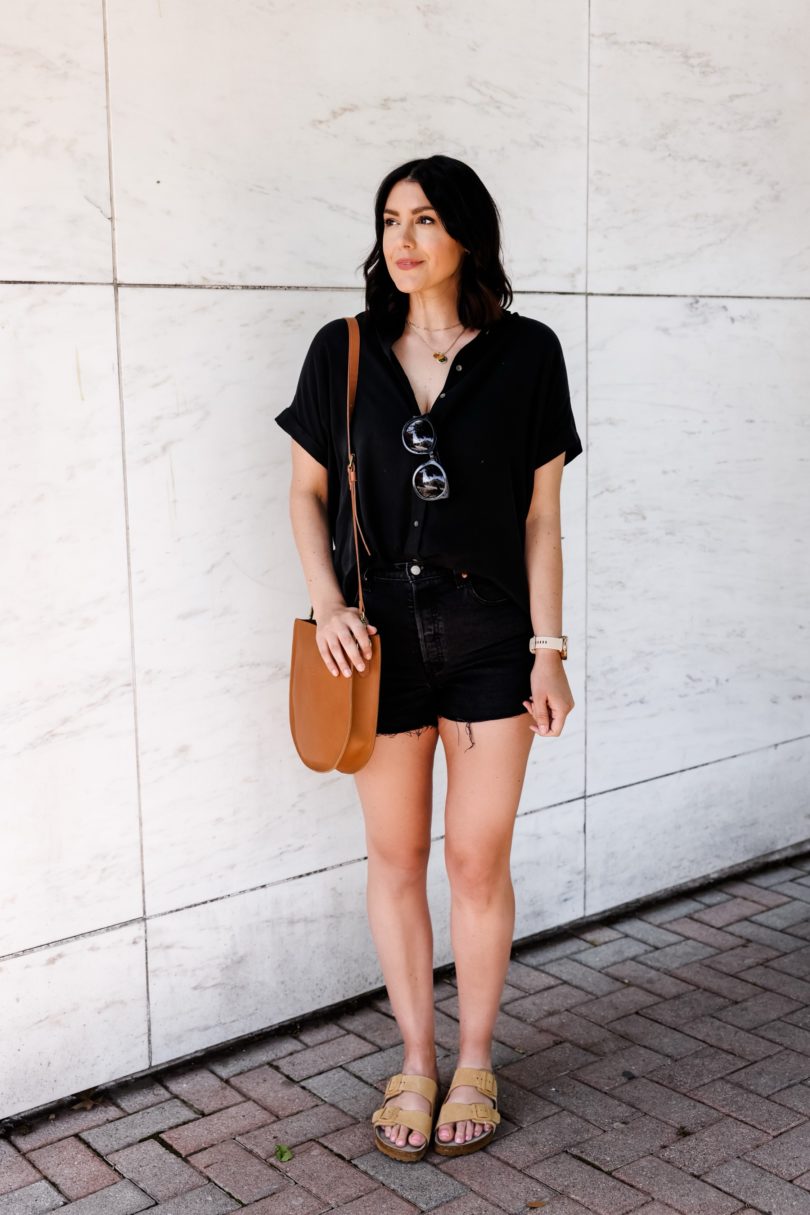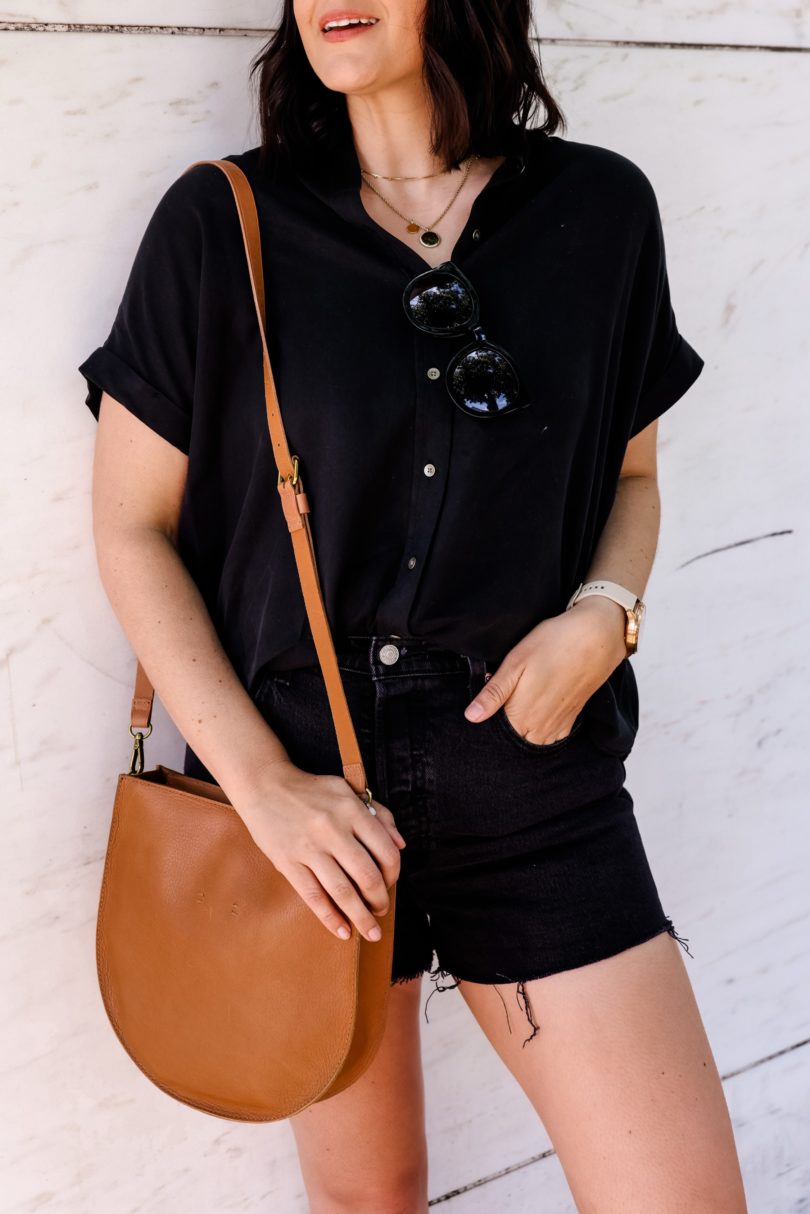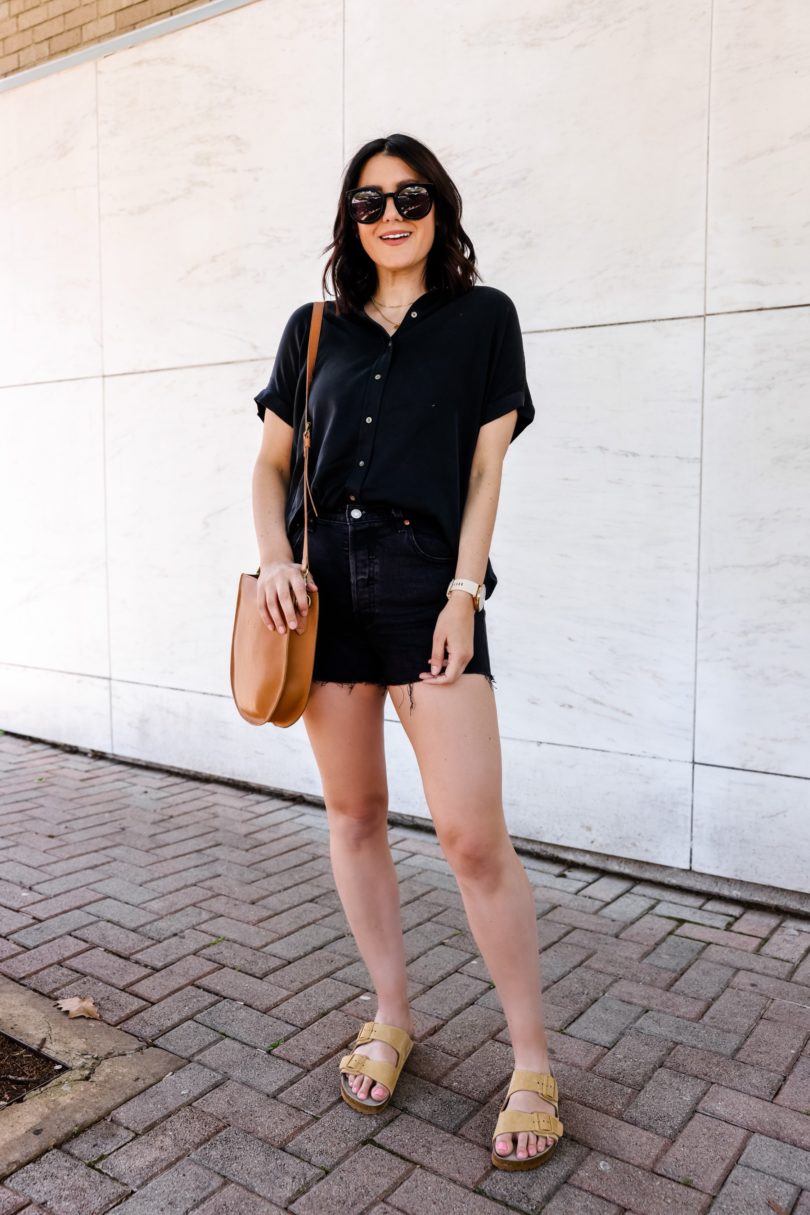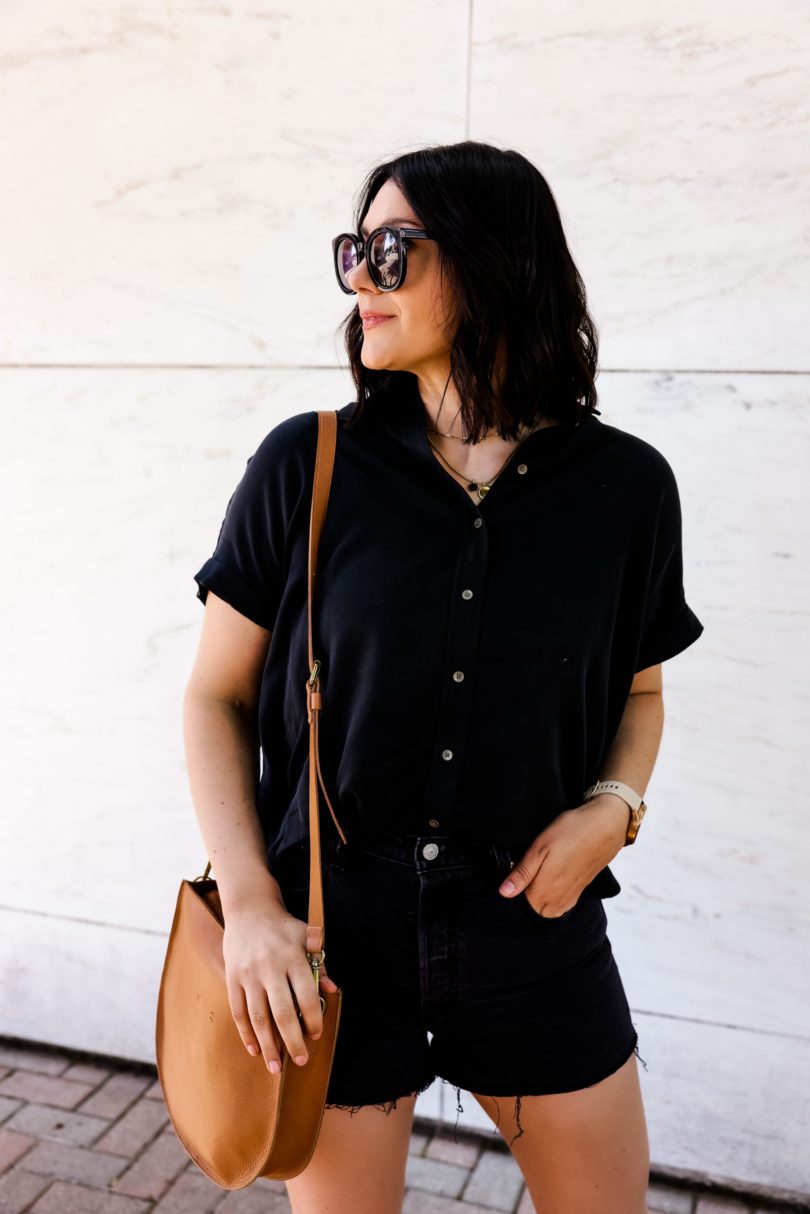 It's another grey, rainy day today and I'm actually in a sweatshirt but last week there was SUNSHINE and boy, did I live it up. Shorts, sunnies, sandals — the gang's all here! I am ready for summer, my friends. Like it can't get here soon enough. Dress like the season you want, right?
I posted an Amazon try on on IG stories yesterday (a full round up of my Amazon favorites coming this week!) and this Daily Ritual Button Down top was a favorite! I can tell you why — it's the perfect oversized fit, it's SO soft and it's a great weight for summer. Basically it's a chambray but in black. Oh it comes in black? I'll take them all.
I am in the medium, it fits true to size. If you've ever tried the Madewell Central top — this fits endemically to that. So it's an oversized / boyfriend fit but it's true to size. Find it for under $30 here! 
Have we talked about Levi's shorts yet? You know I love me some Levi's, but Lord help me with their shorts. They run so small, so so so small. As a rule, I size up at least TWO sizes in Levi's shorts. Now I don't have a super defined waist-hip area so having more waist room is helpful for me, so maybe if you have a smaller / more defined waist you don't have to size up two times. But for me personally — I size up from my typical size in the Ribcage and the 501s. I'm in the 30 here and they are a nice fit, still tight but not to the point where I don't feel like my organs are getting smushed. Find the Leiv's Ribcage High Waisted Shorts here.
(If you don't love a high waisted, the Levi's 501s are a good option too. Still high waisted but not AS high as the Ribcage. Find them from Amazon here or find them from Target here.)