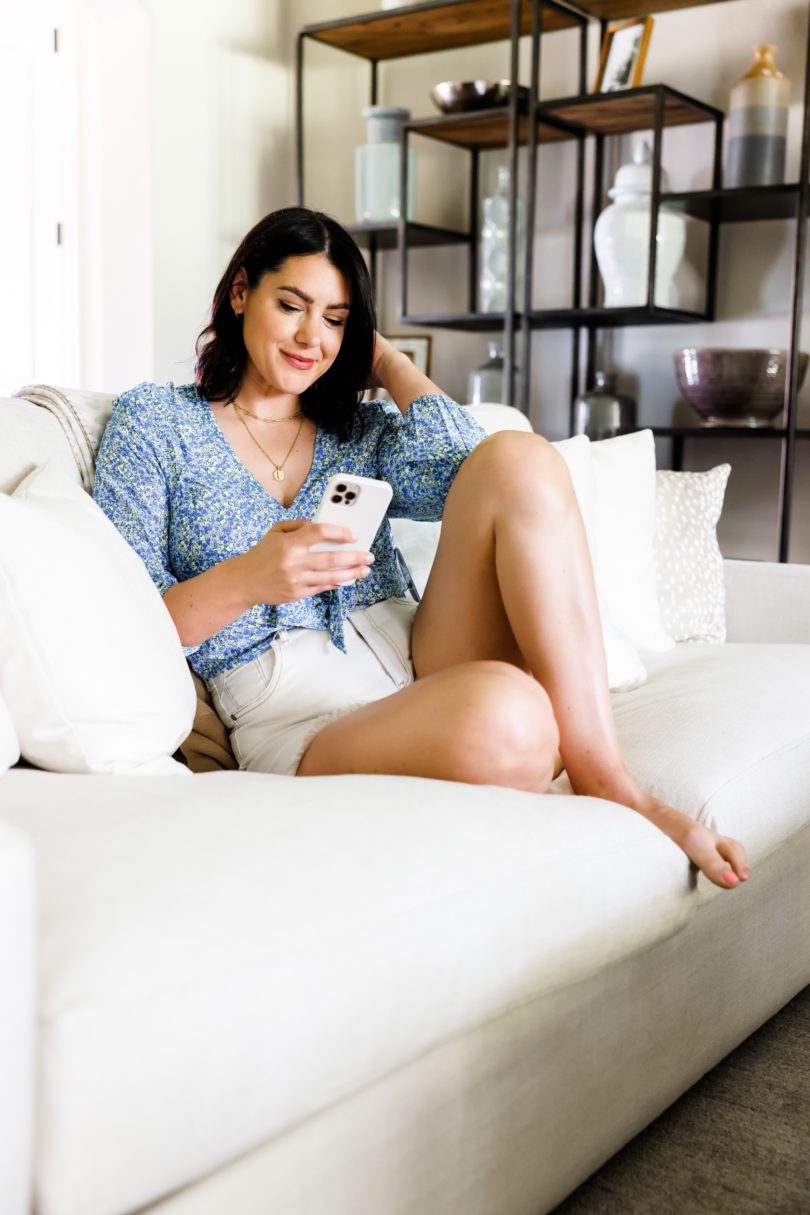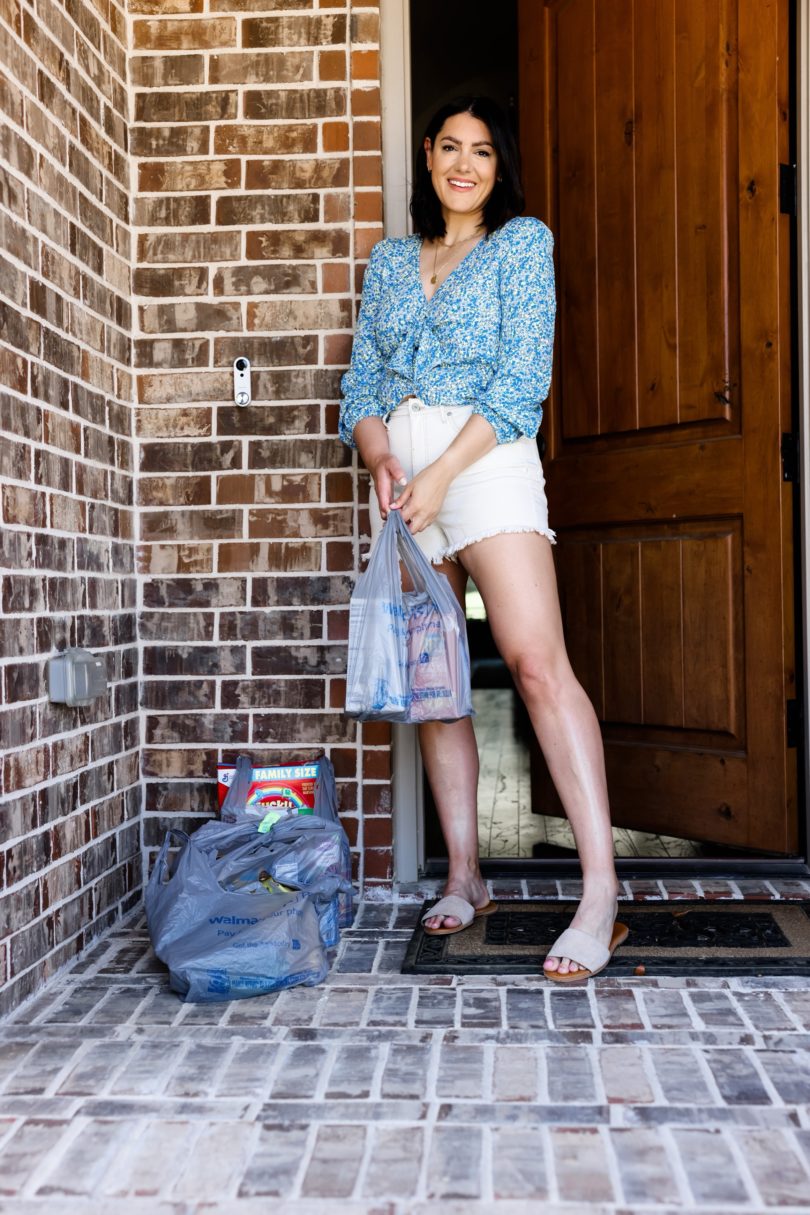 This post is about one of my favorite finds of 2020. It's grocery deliver from Walmart's Online Pickup + Delivery. This post IS sponsored but my excitement is not. I LOVE Walmart's Online Pickup + Delivery so, so much. It's the only way I grocery shop now and has been for 8 months now. In fact, I am so spoiled by this service actually going into a store feels extra to me now. And let me tell you I've got it down to a science. Basically I save time and money with shopping with Walmart. Their selections are always less expensive than competitors, so I can stick to my weekly budget and I get it delivered to my door, making my whole grocery shopping trip a whole 5 minutes of me ordering. If you want to change your life — not even being dramatic, okay maybe a little — then check out my post below.
First, download the Walmart app and click on the Walmart's Online Pickup & Delivery. You can select if you want to pickup at a Walmart or if you want it delivered to your doorstep! Either way you select your products and they shop for you. What I like about this service the most is that it remembers my grocery list for me. For a grocery shopping procrastinator who just so happens to be in charge of the meals for the family, THIS IS LIFE CHANGING. This is technology at it's best. I can go on my app and in my saved lists is everything we need each week. And then at the end, the app recommends items you usually order but you left off this time. It's made for people like me! Even if I don't have any time to 'shop' their entire store because they have *everything* from groceries to clothing to personal care items and home/garden, then I just add my weekly staples and hit order. I can grocery shop for the week in literally 5 minutes. I've done it while brushing my teeth, eating dinner, riding in the passenger seat. I can shop from anywhere at any time. In fact, I ordered my groceries for delivery this morning in bed with my coffee. Best shopping trip ever.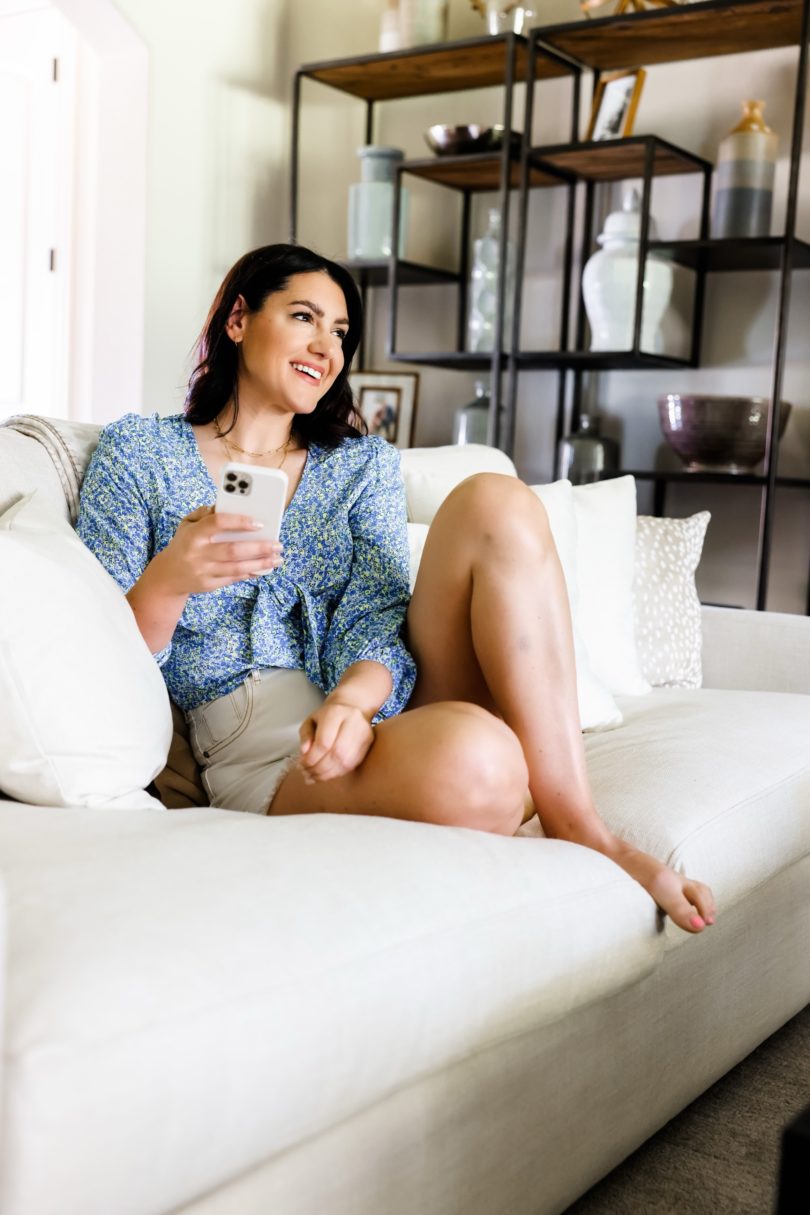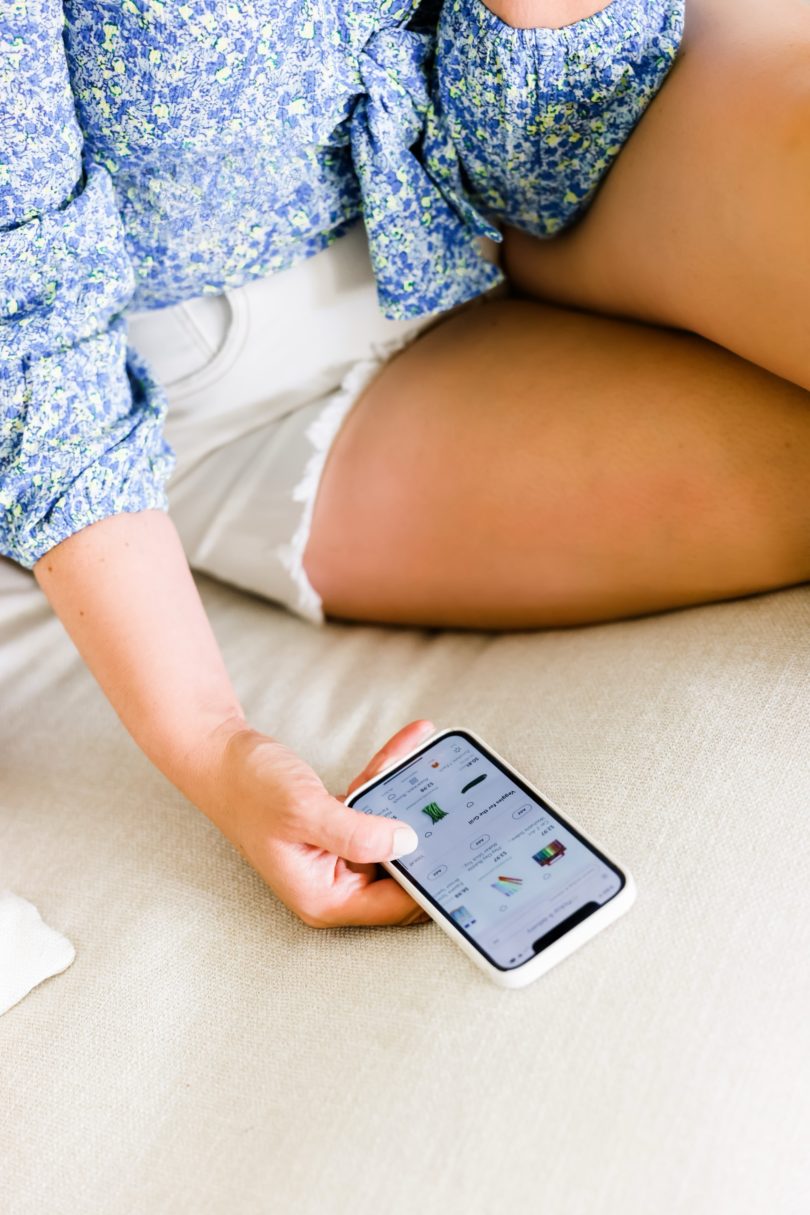 As far as picking out the brands you love or picking the freshest produce, I've never had an issue with that. They always pick the freshest produce 100% guaranteed and if you are ever dissatisfied you can call customer service for a full refund. And if an item is unavailable, I've had this happen a few times before, then the personal shopper will substitute for an equal or better item at no additional cost. You can also say 'no substitutions' on items as well!
If you don't want your groceries delivered or your area doesn't offer that, Pickup is always free! I've done that a few times as well and it's super easy. I place my order the same way on the app but select Pickup, I roll up to the Pickup area at my scheduled time and check in on the app! An associate comes out and places your groceries in your car, contact free and off you go!
Time freed, money saved, groceries fresh. I can't tell you enough how much I love this service.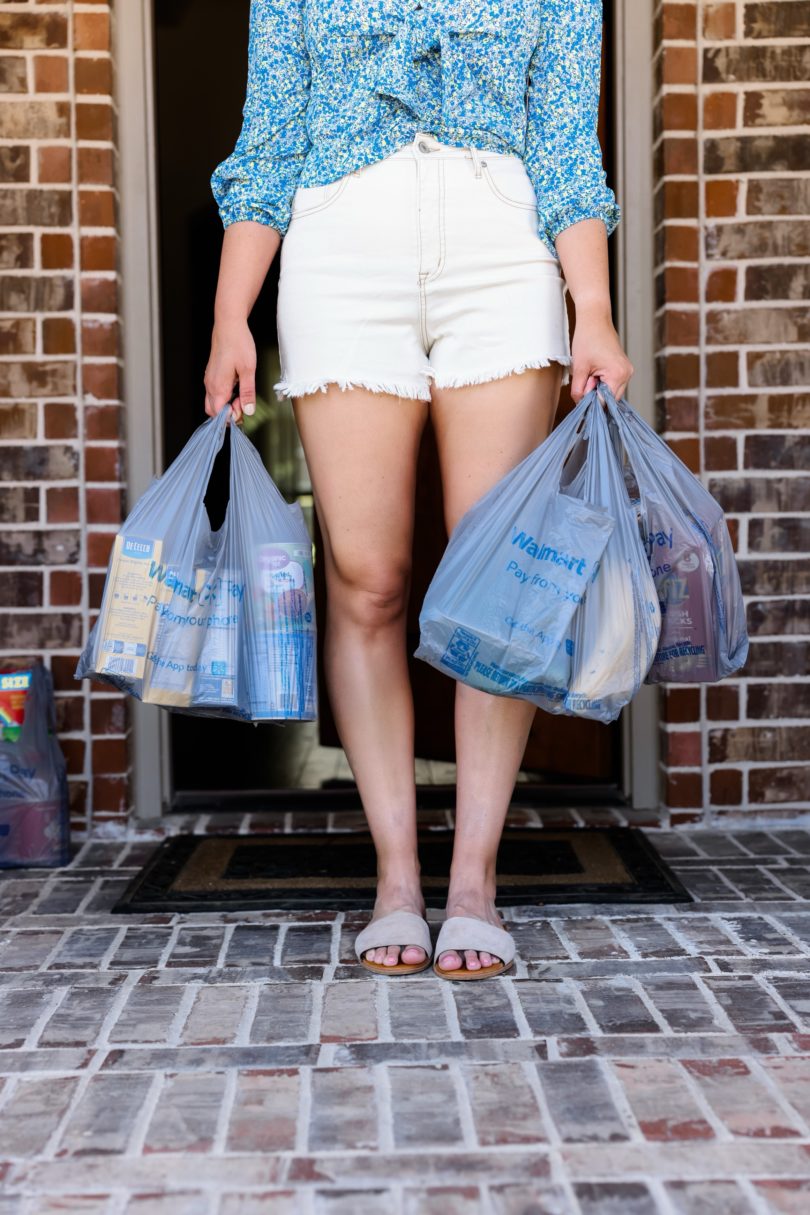 And if you're wondering — because I know you are — what we get on a weekly basis here is a small sampling of our grocery list!
Our Weekly Must-Haves from Walmart Grocery

(If you are like me and never want to leave your house now even for the simplest task, then you can schedule your delivery time for when it's convenient for you. (And if you need something ASAP the 2-Hour Express Delivery is available for an extra $10 fee!) There is a $35 minimum purchase and a small delivery fee if you aren't signed up with Walmart+ (which you should 100% should be.) Walmart+ has an annual fee of $99 and it is absolutely worth it. I use it every week — sometimes twice a week — and it saves me time AND money because let's be honest — I can't be trusted in a store. You can read about the other perks here! Then when it's your delivery time, that doorbell rings and your Chickfila sauce and frozen nuggets show up just in time.)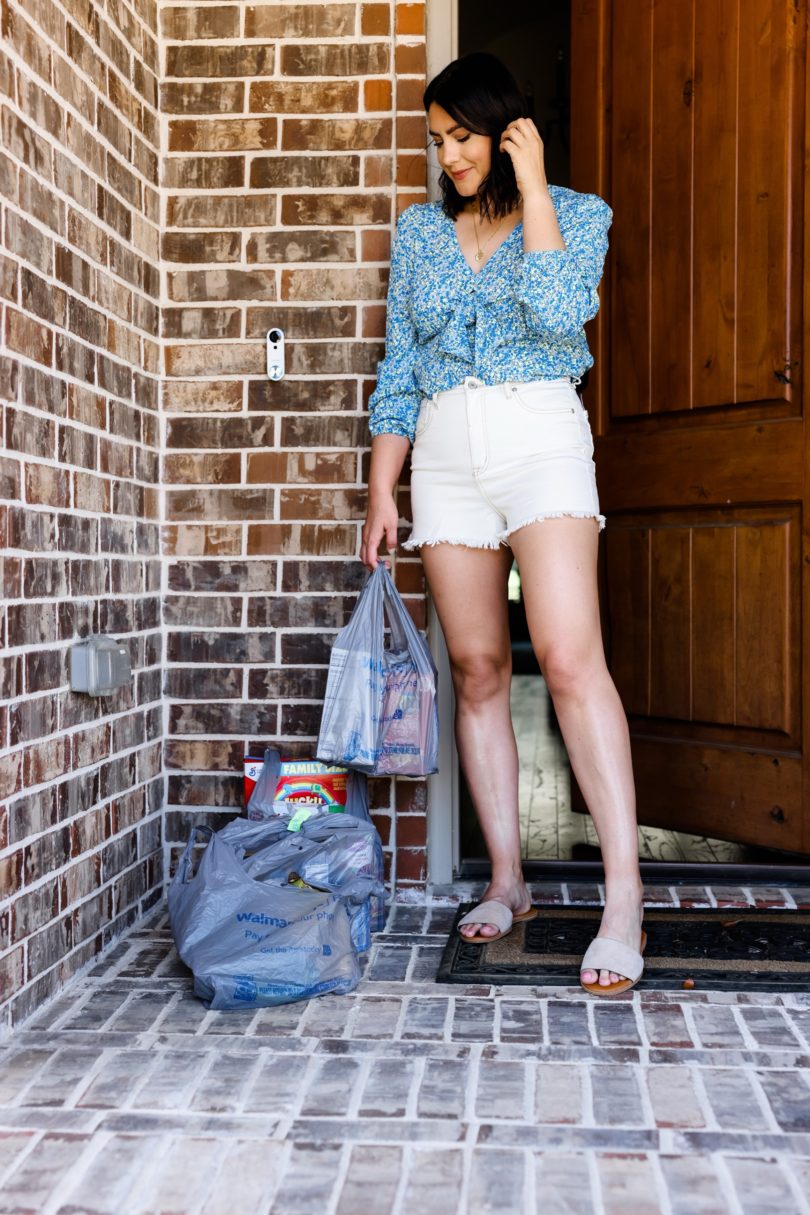 Special thanks to Walmart for sponsoring this post! Check out Walmart Grocery Pickup + Delivery here! And thank you for supporting the brands that support this blog!