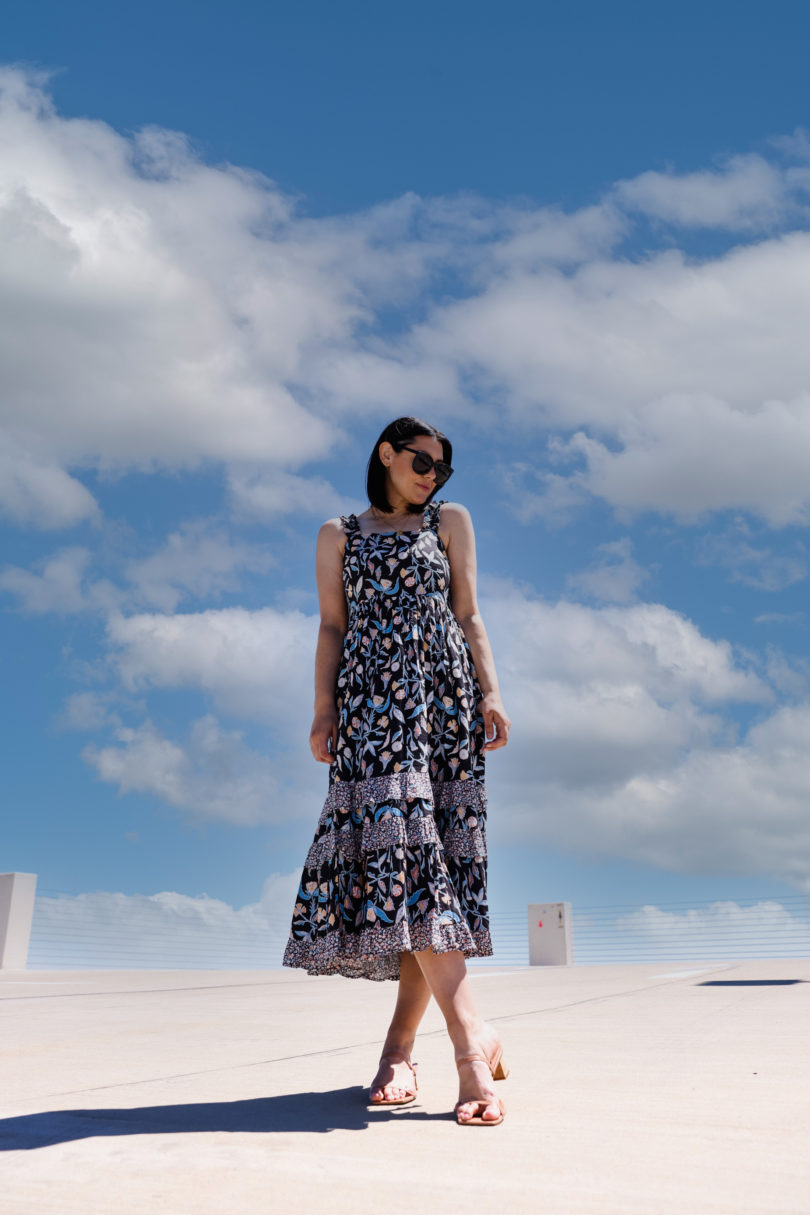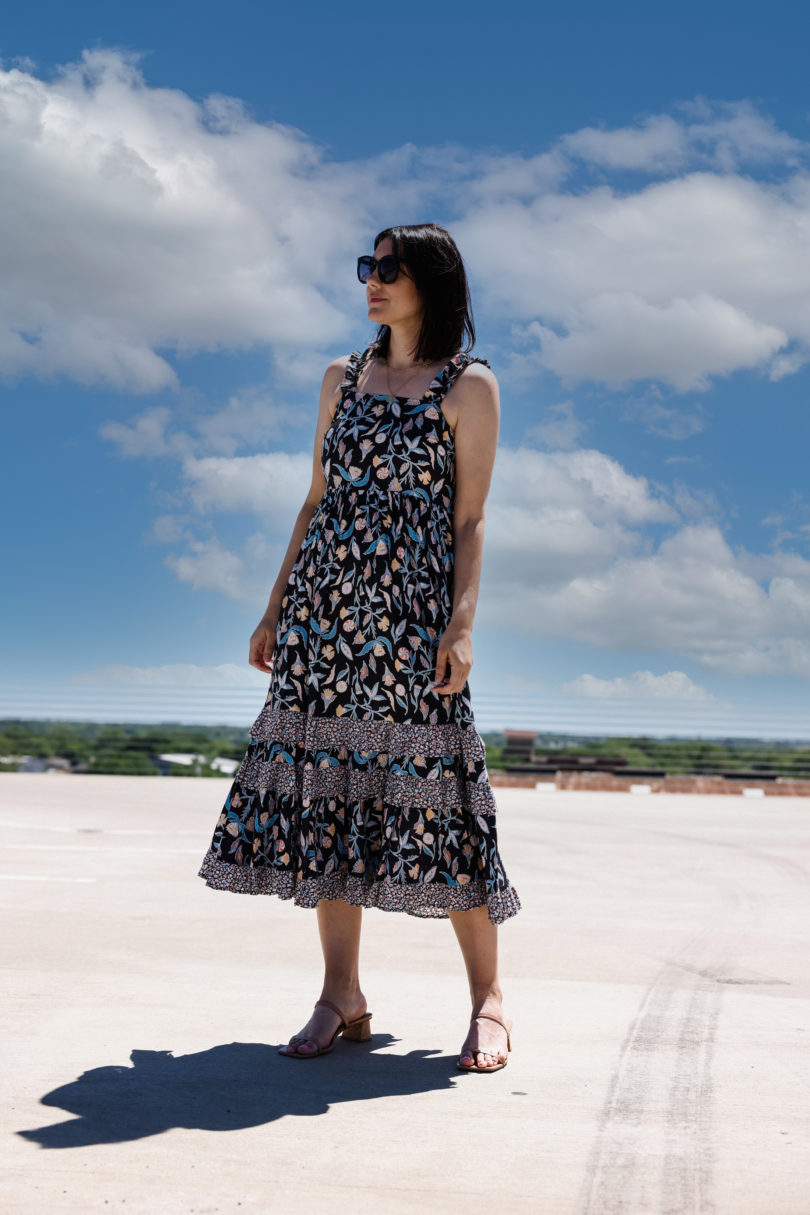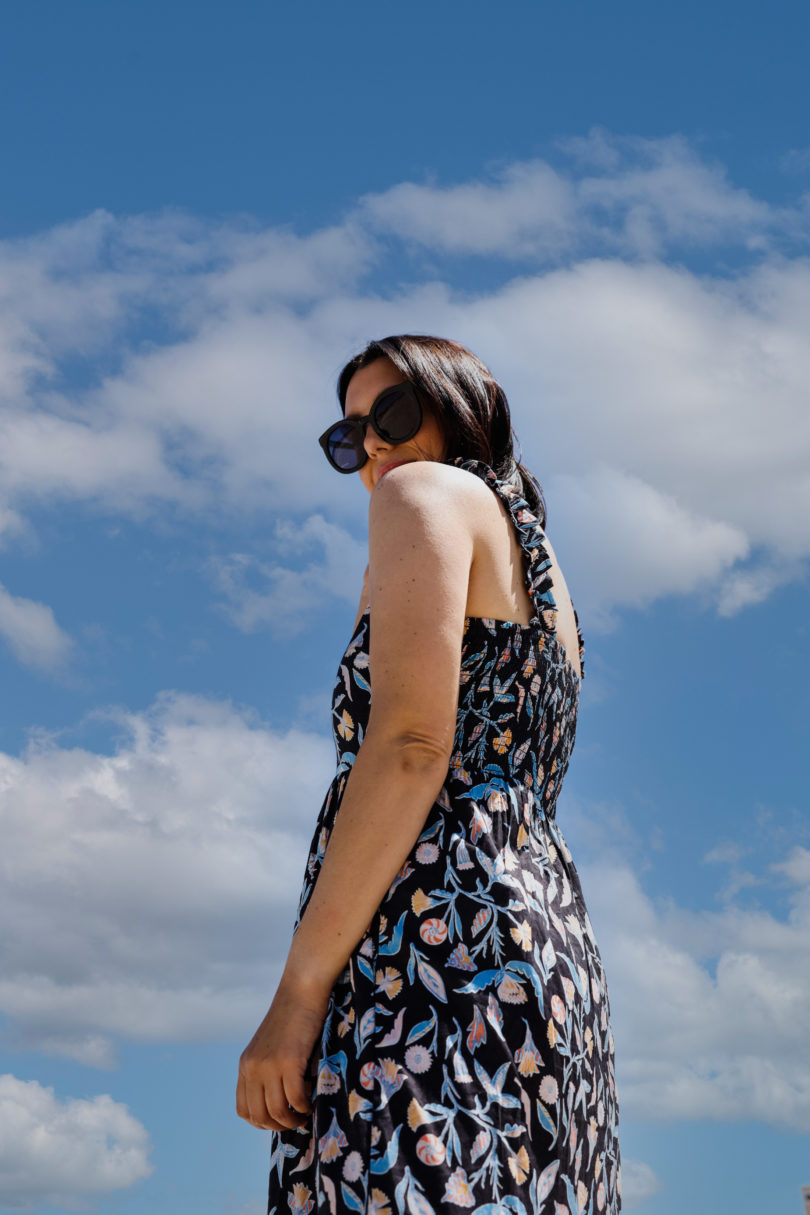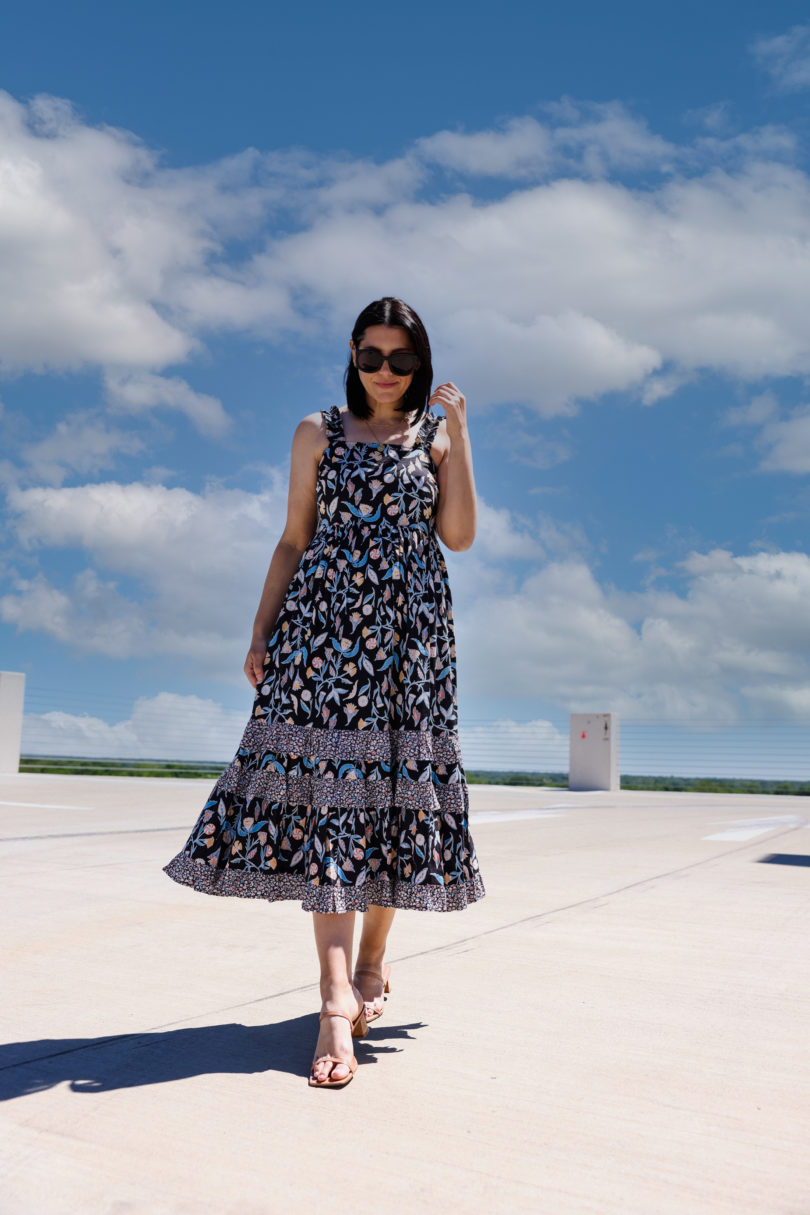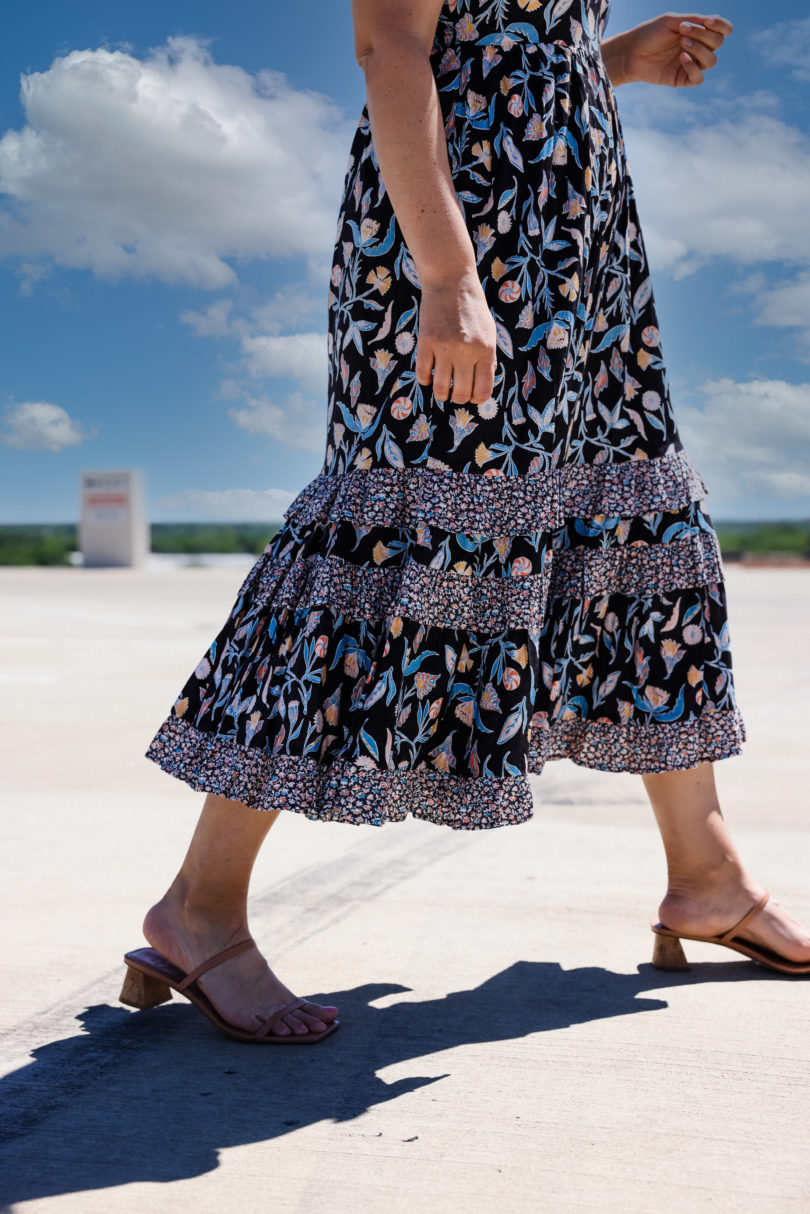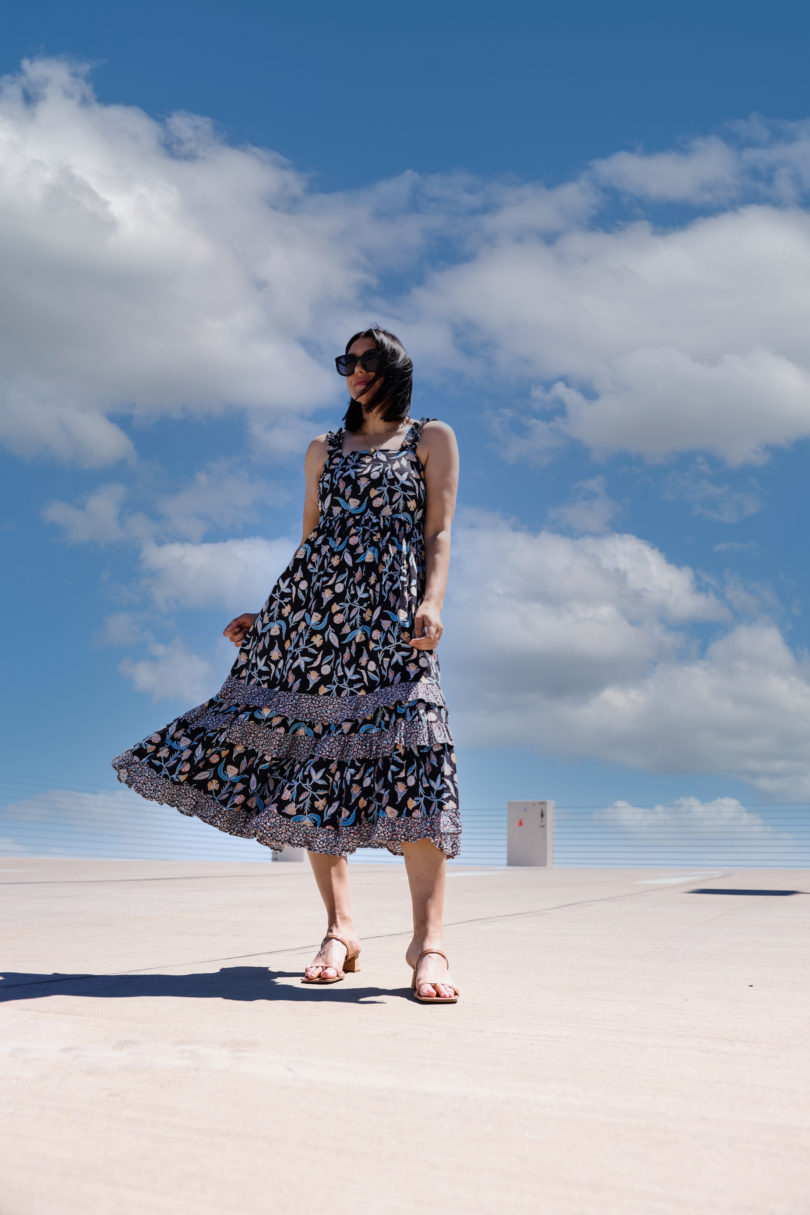 Late last week I did a quick Target try on that I saved in IG highlights here and this dress was the number one follower favorite! I must say that I 100% agree. It's a GEM OF A FIND from Target, girl. If you didn't know it was from Target, I feel like you'd think it was Free People, right?Your mouth is definitely hanging open right now. I mean it looks exactly the same as a Free People dress but for a fraction of the price. For a hot second I thought Target was losing me on fashion pieces but they're coming back stronger than a 90s trend. Me and Target, well we're back together, baby and it feels good.
I am in the medium of the dress and it fits true to size! If you have a bigger chest, the elastic smocking stretches and gives more room which is lovely because you don't have to size up for more boob room. I am wearing a strapless bra with this one (my decade long favorite strapless bra is from Wacoal — I've linked it here!) but you could easily get away with a bandeau as well. I like this one from Skims here. You can find my pretty dress at Target for under $40!
I hope you're in the mood for some dresses this week because boy do I have some to show you. It's unofficially dress week here on KE, unofficial because I may change my mind and I don't want to make it a whole thing that I have to un-thing it if I do in fact change my mind. This sentence was completely unnecessary. Welcome to my brain on Monday's. We will be processing slowly all day long.