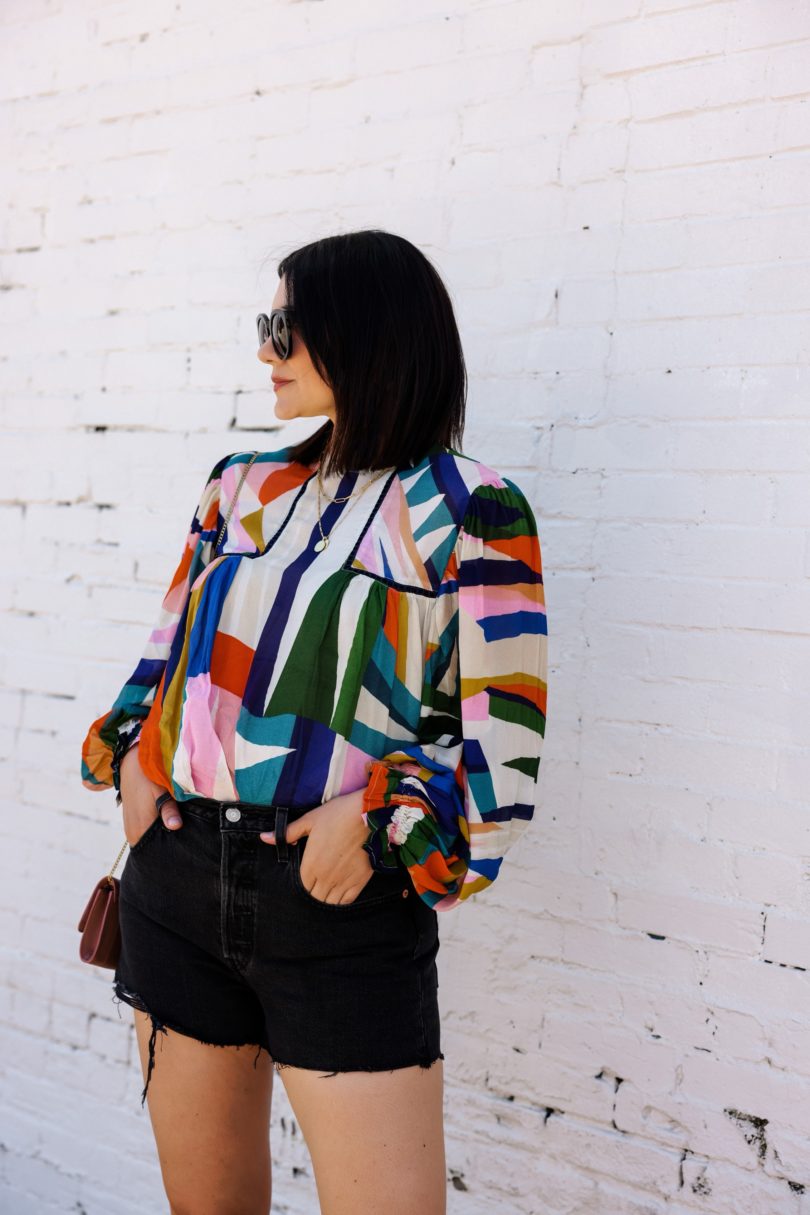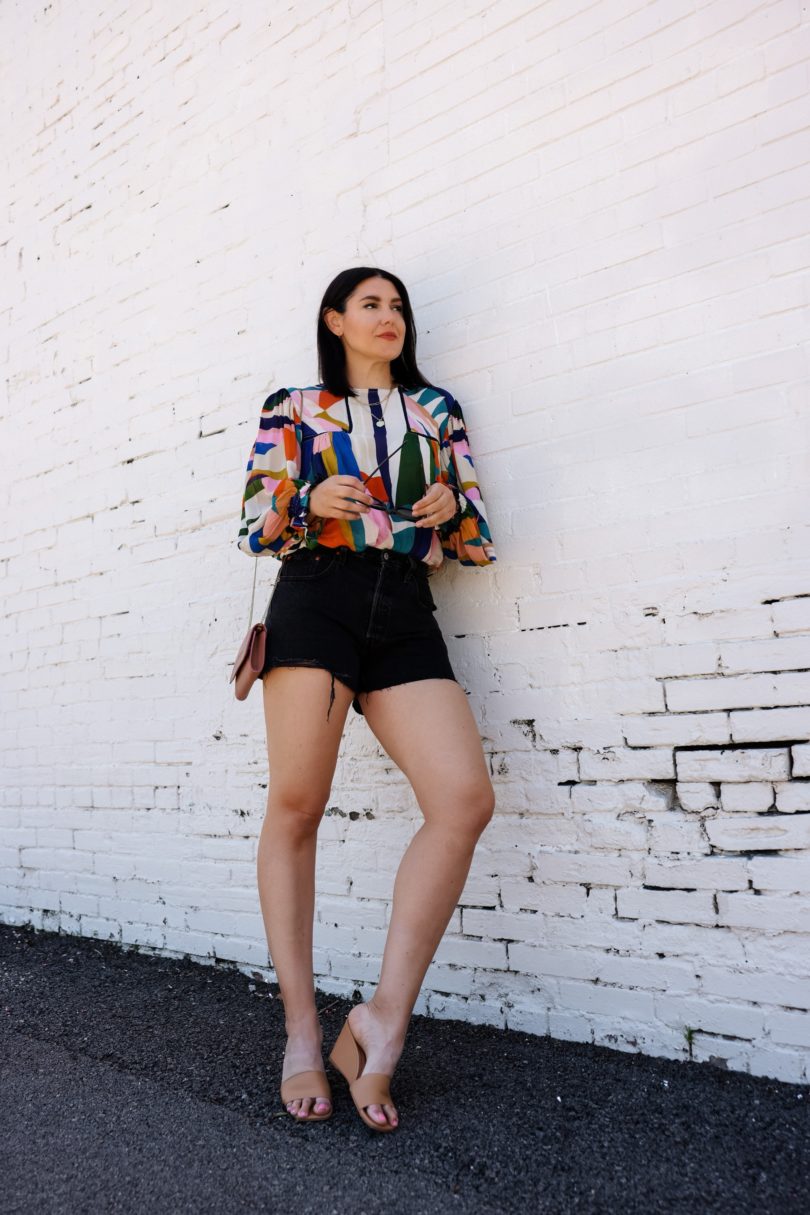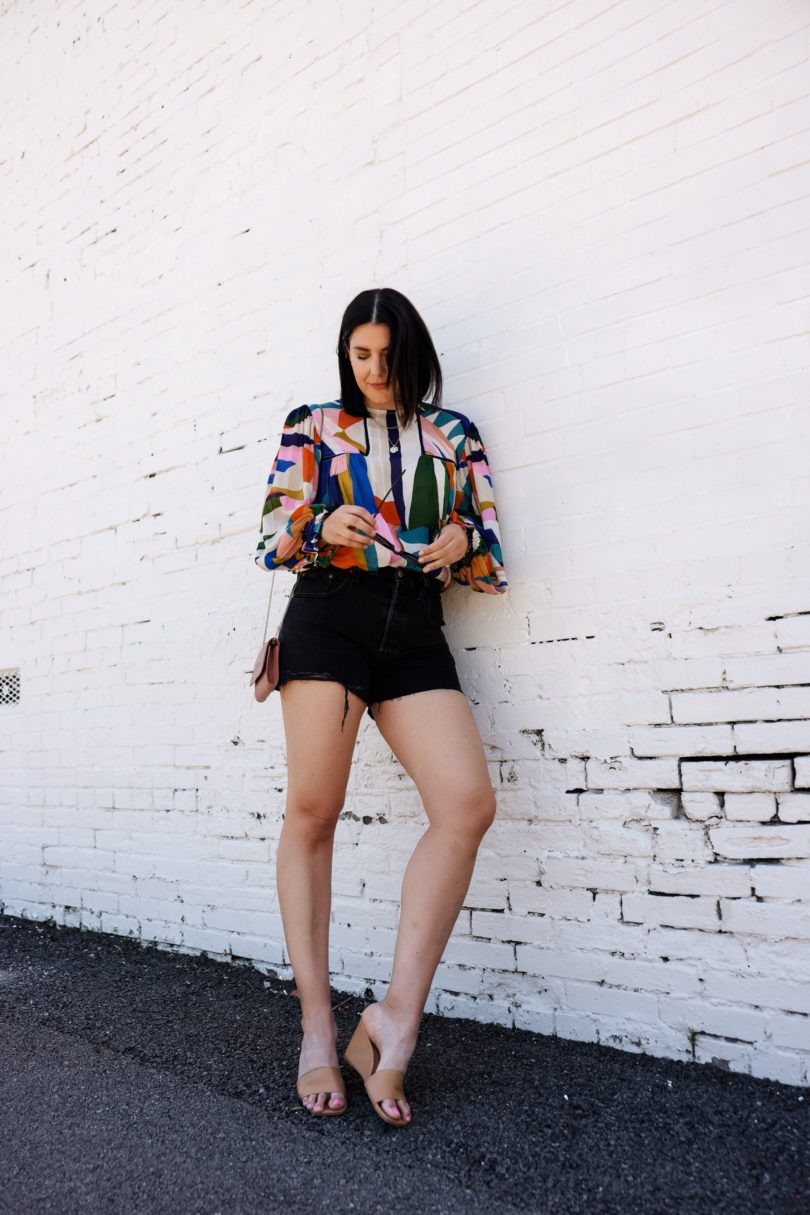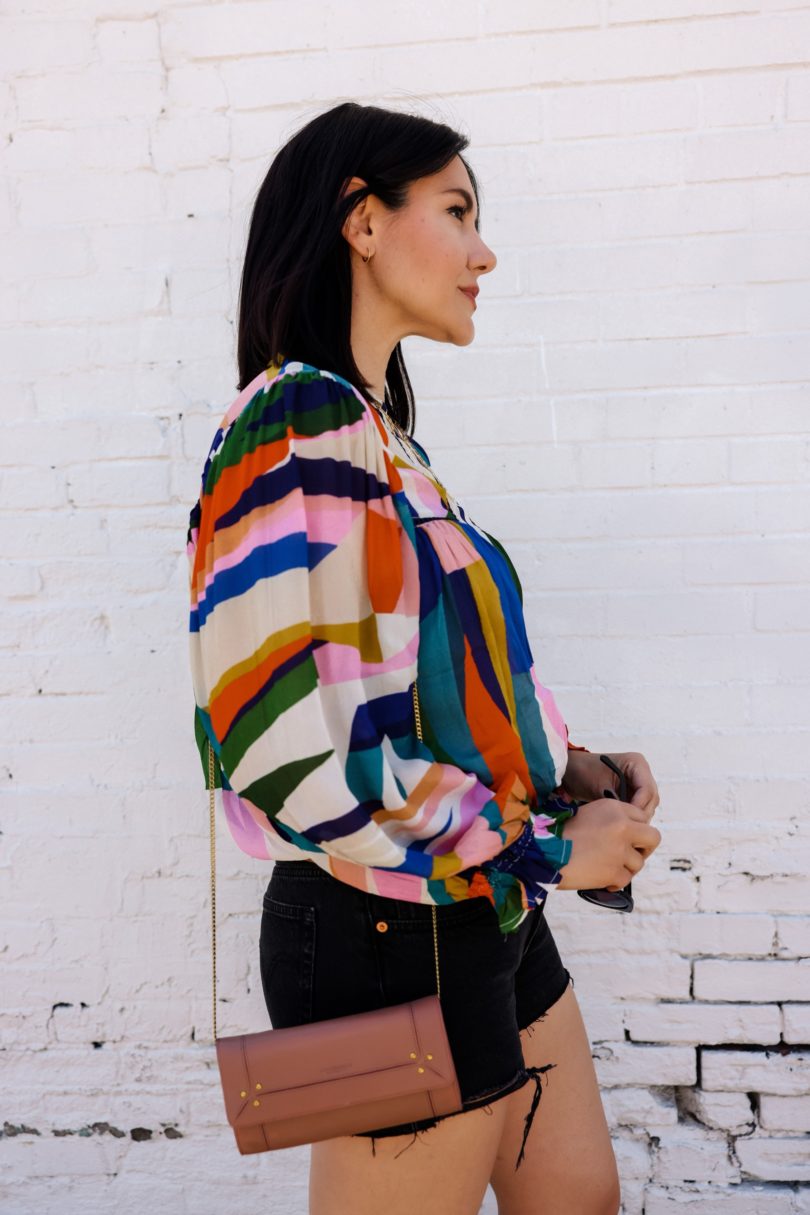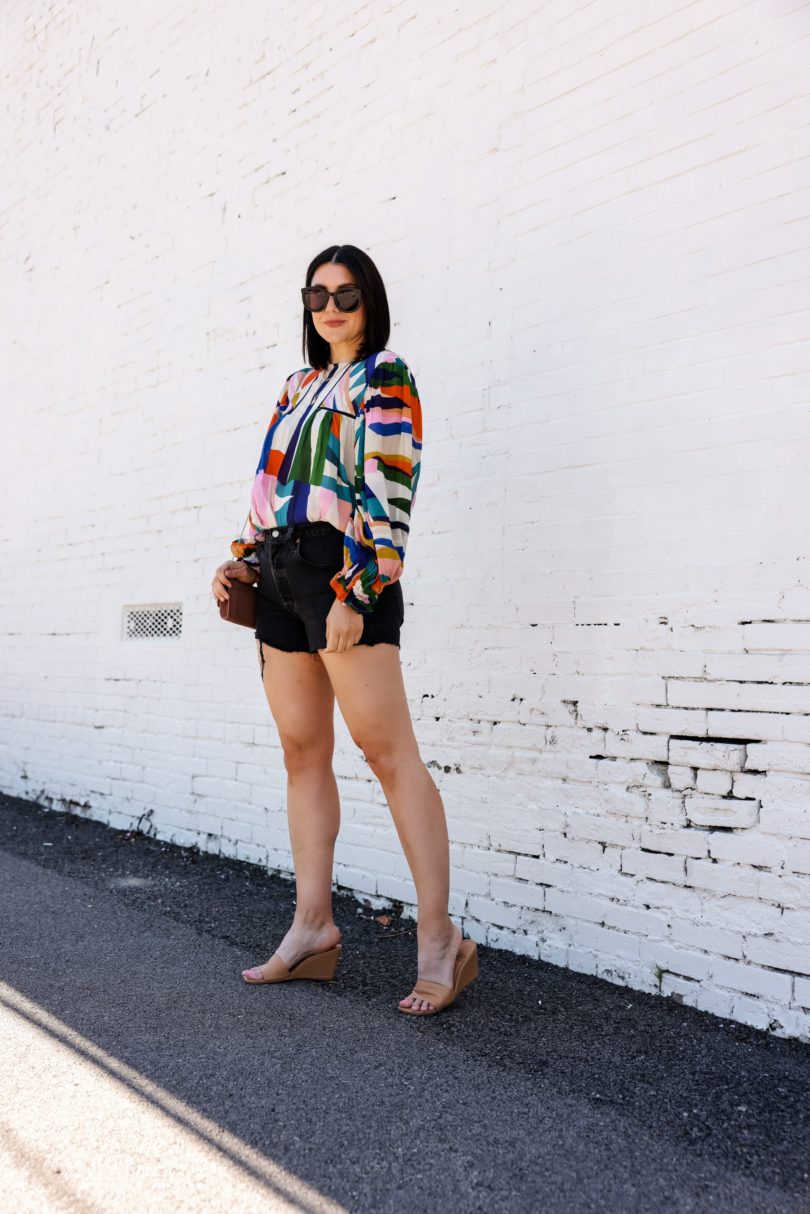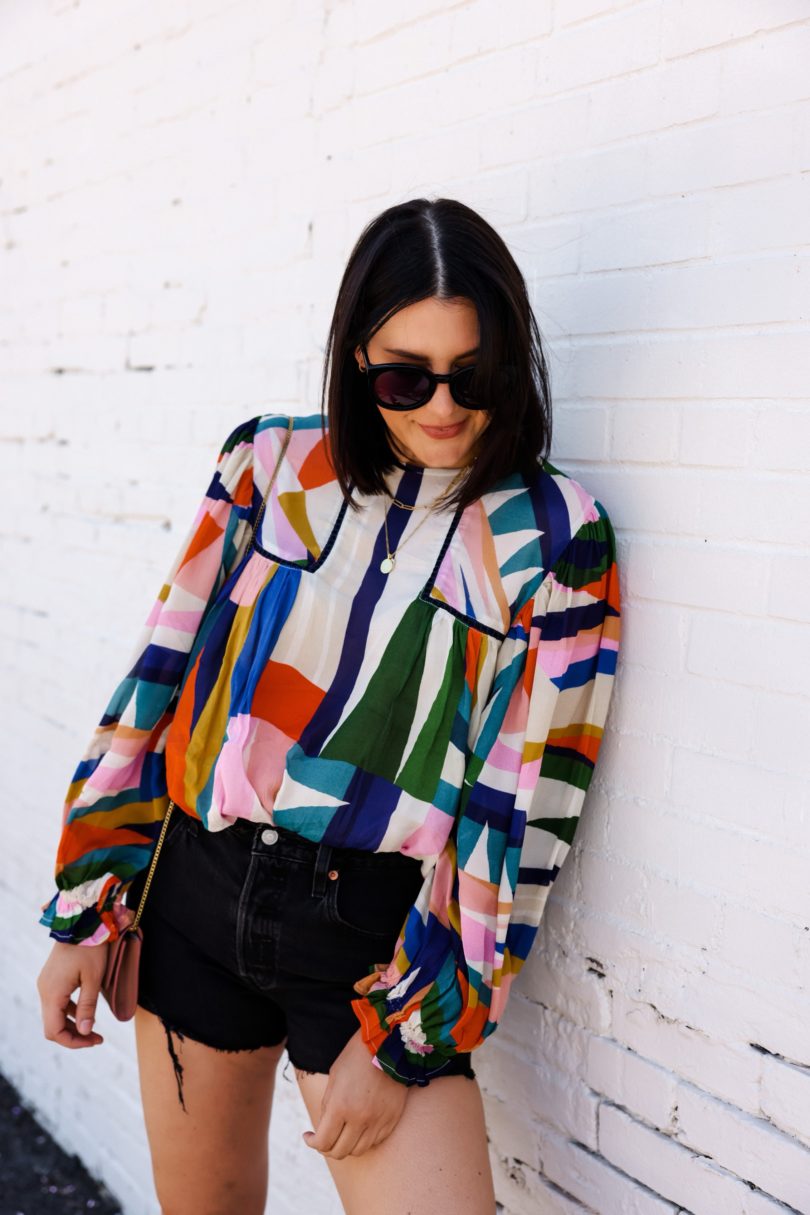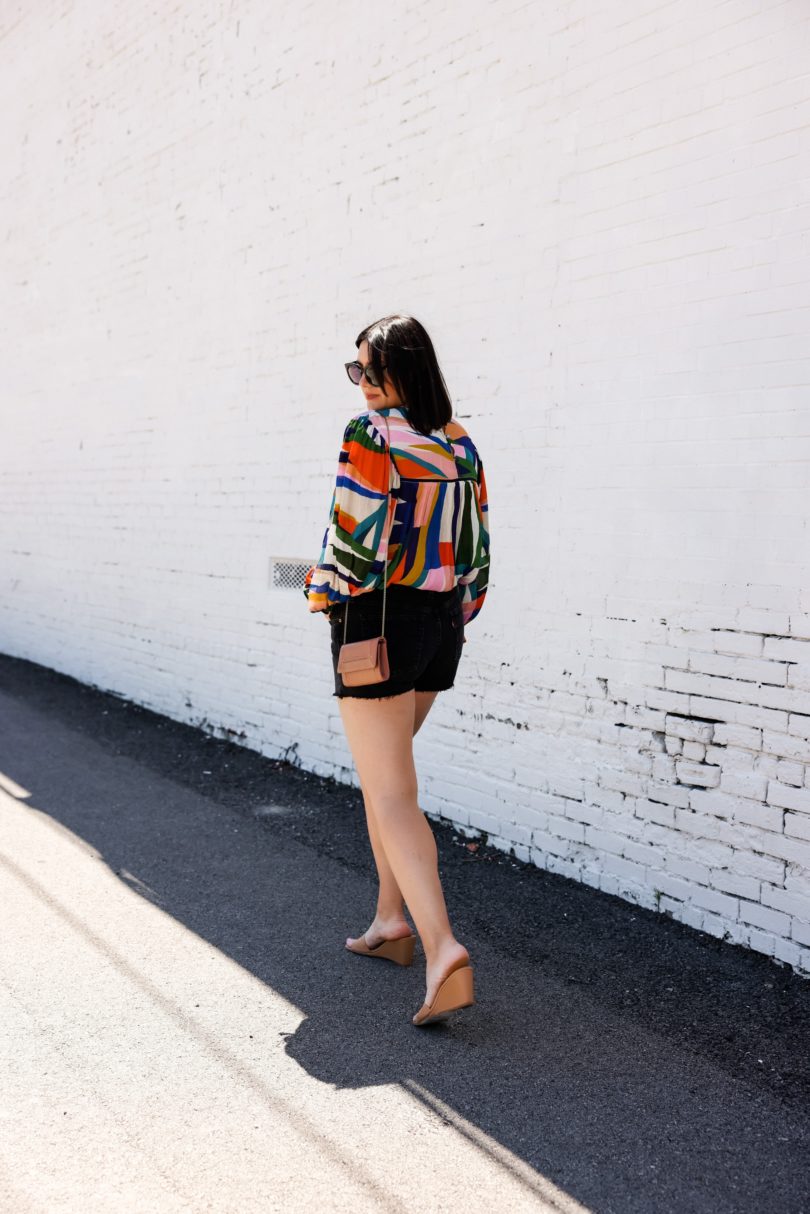 If you've been low-key missing my colors this spring, then have I got a top for you. Every color you've been missing has been found in this top. As Tim Gunn would say with a ambiguously disapproving eye  'It's a lot of look.'  But here is the thing about Anthropologie: you can't do it halfway. You have to commit to the look, the colors, the vibe. I've loved this Miranda Blouse from afar for a few years and decided to take the plunge on the loudest one there is this spring. (That tracks.) And this weekend it's 20% off if you're an Anthro member (aka you give them your email address). You can find this top here!
I'm in the medium and I find it fits kinda of loose. I don't know if my shoulders would allow me to size down to a small but I will say if you're in between sizes or smaller on top, go ahead and size down. She's billowy and loose, like a good top should be. Find it here.
While I chose black cut offs for this top, you can easily pair these with white jeans, skinny jeans, regular cut offs, etc. Sky is the limit for this top. Because this top has no rules, she's a free spirit with a loud laugh and she does not apologize for it.
What to Pair With This Top

My shorts are from Target and I really like the fit. Albeit kinda short which I never realize until after we shoot them and I look back at the photos. I sized up to a 30 in these shorts. If you've ever tried Levi's 501 shorts, then you know you gotta size up at least one. If you want them looser, then 2x size up from your typical Levi's size! Find them under $40 here!
You can find the entire Anthro sale here — this weekend only!