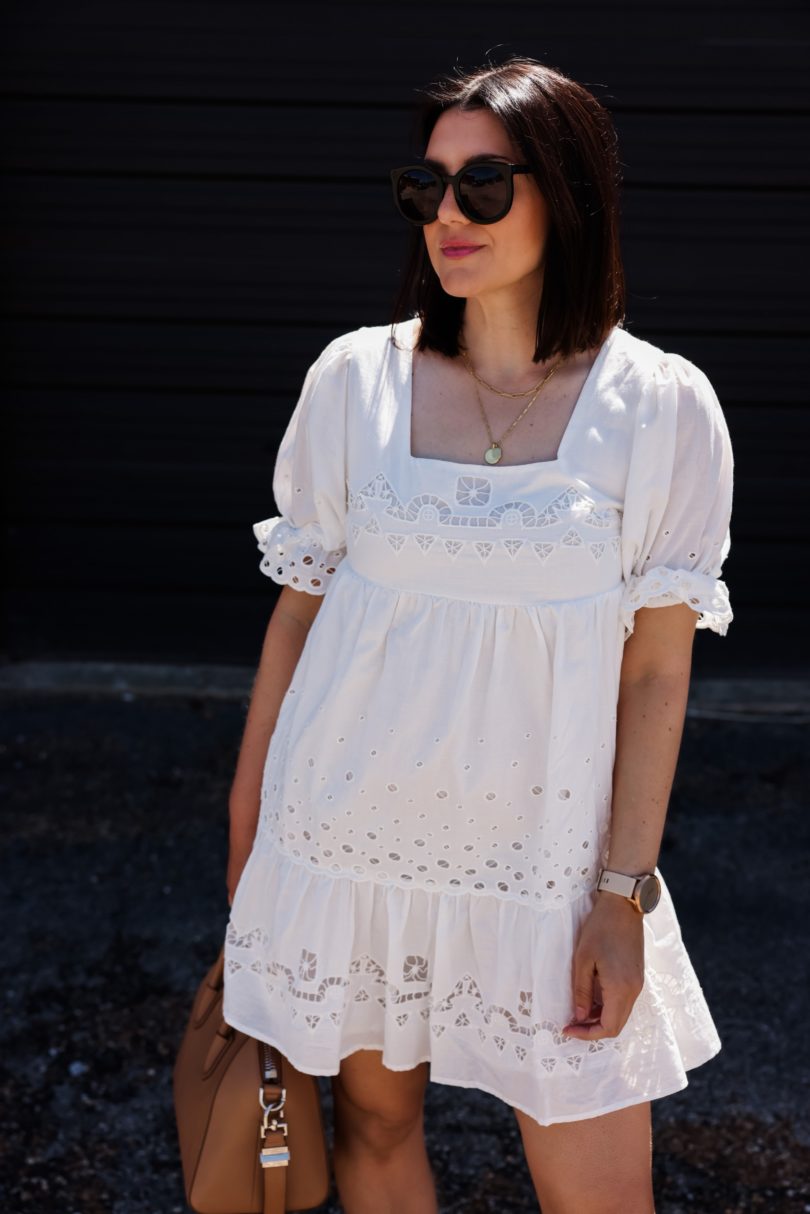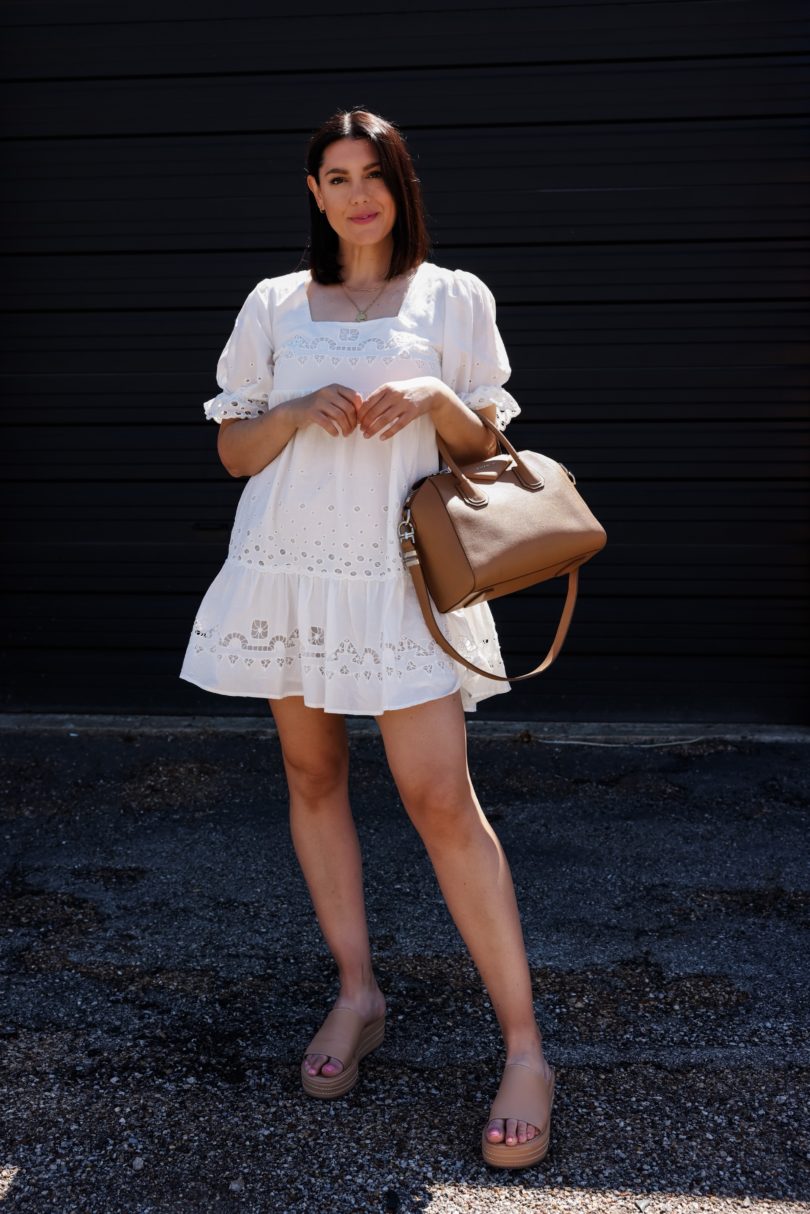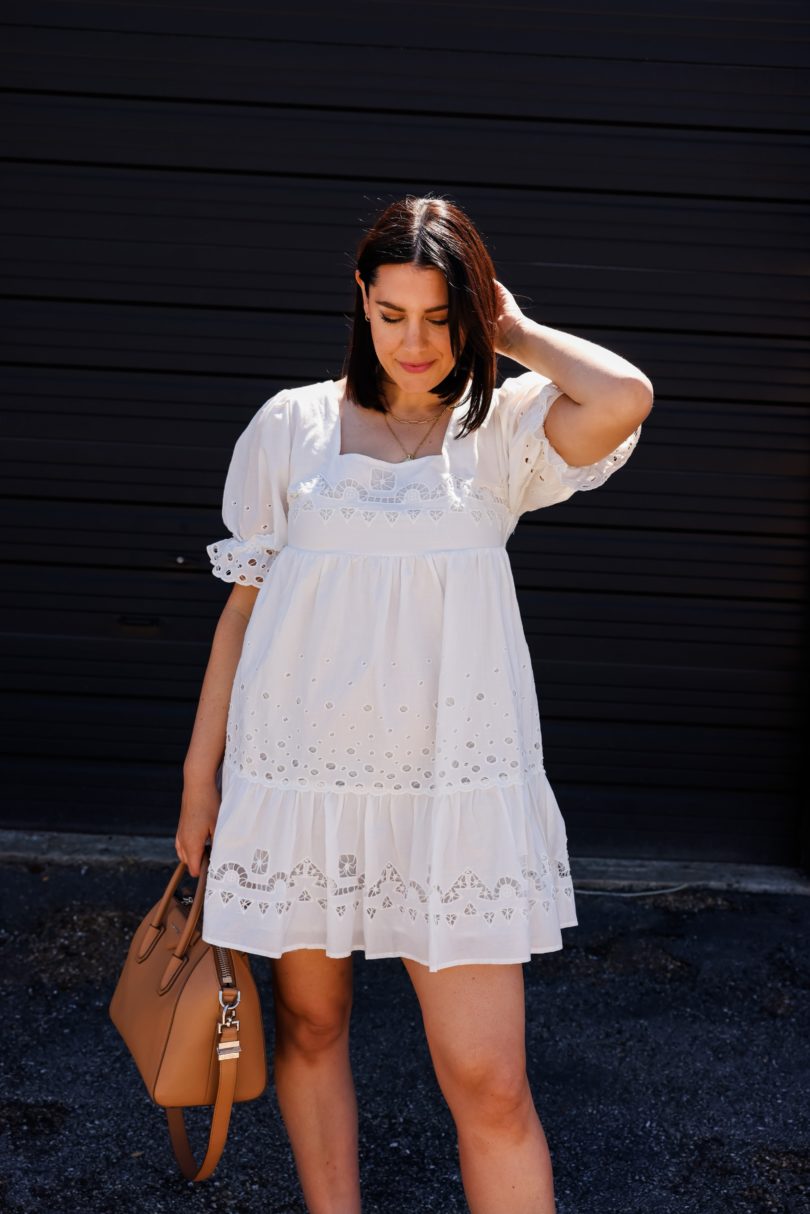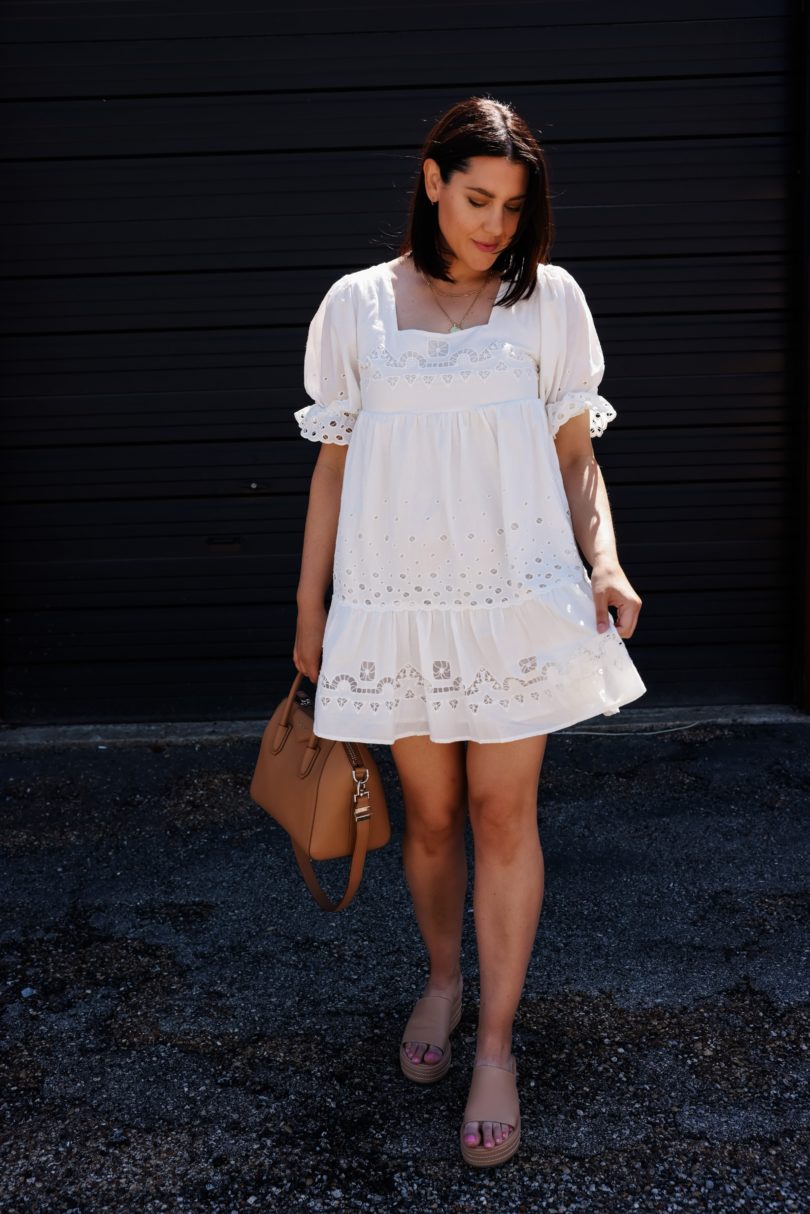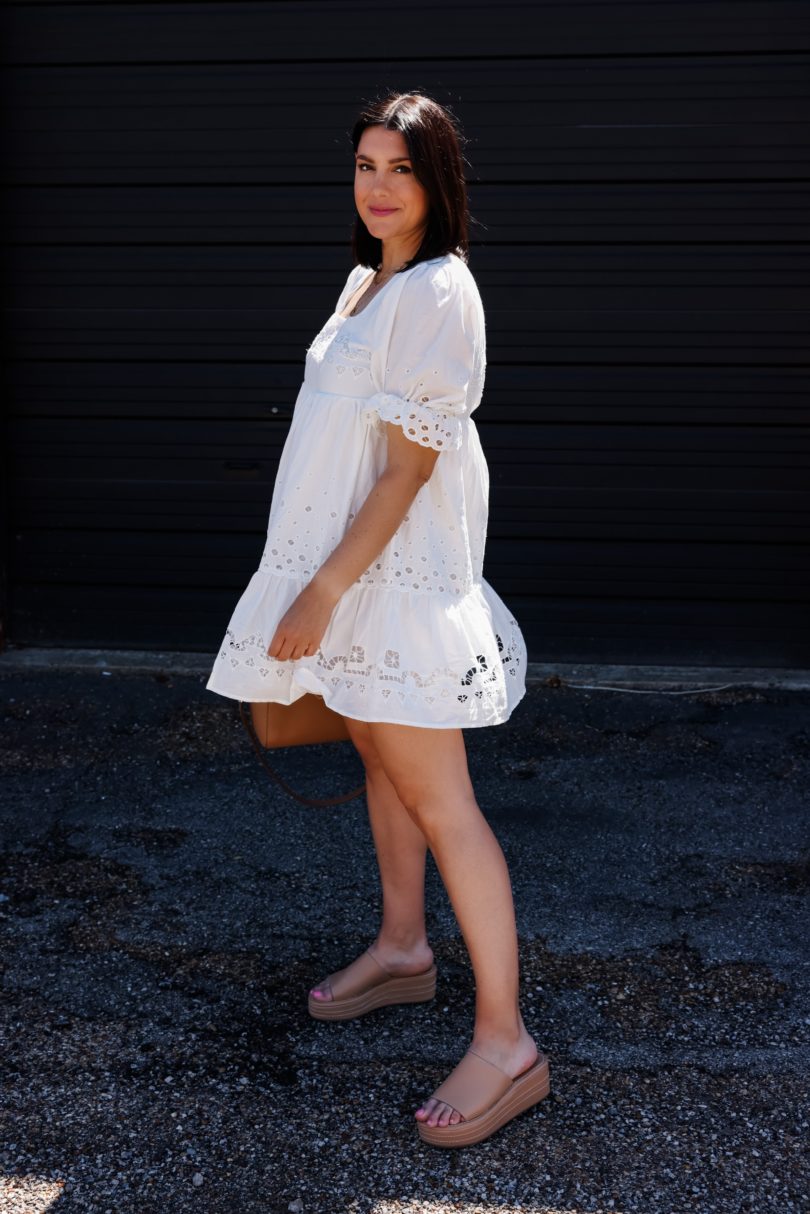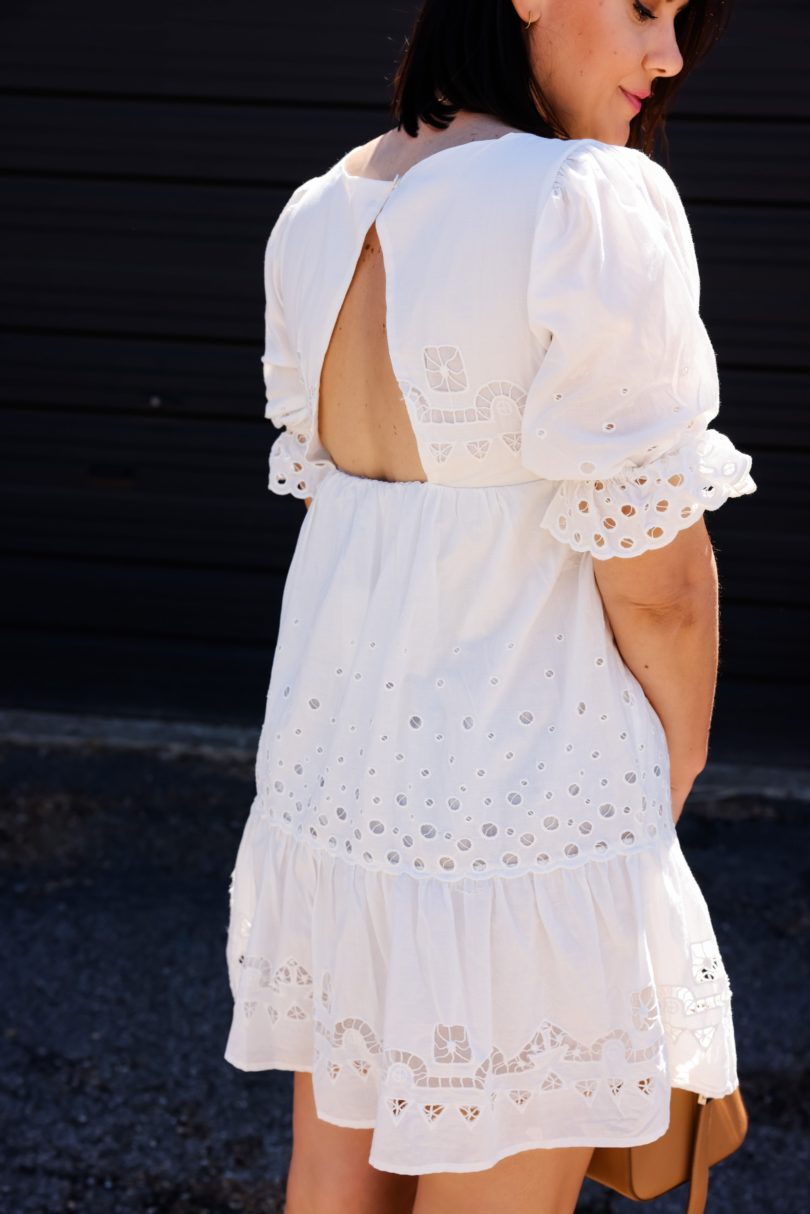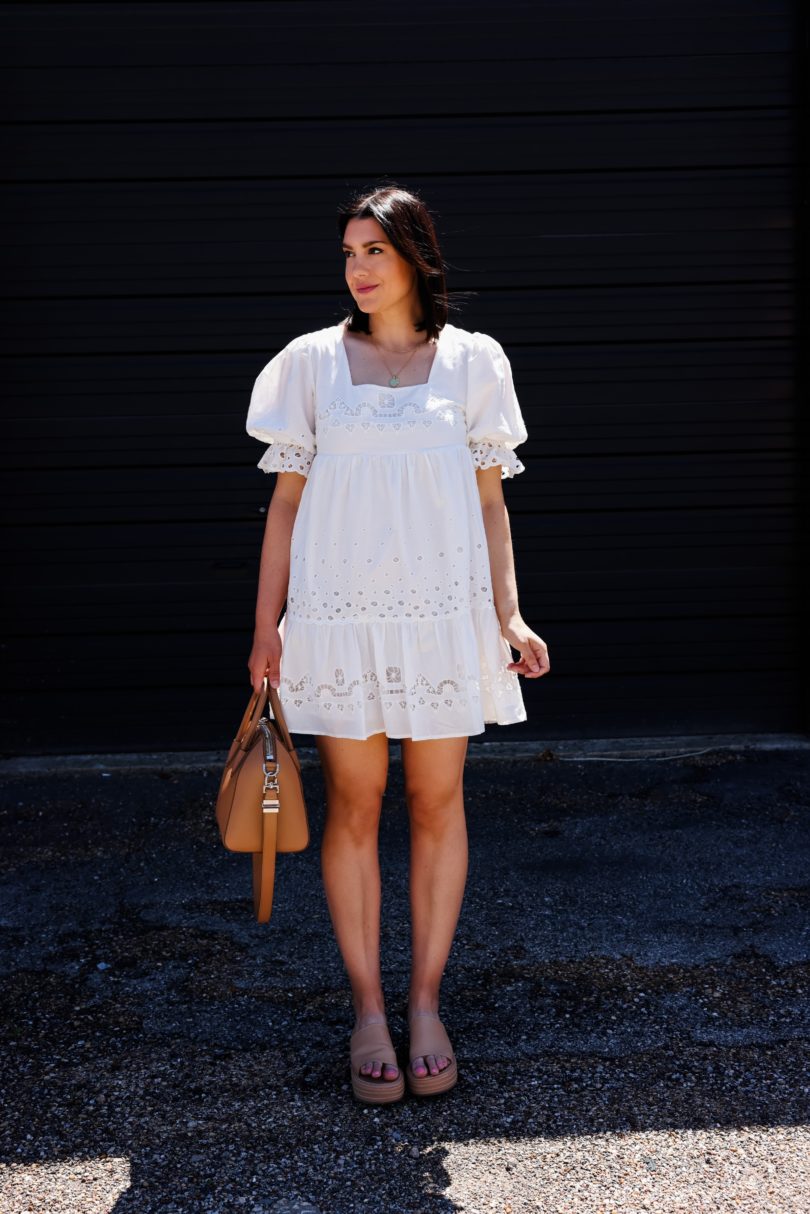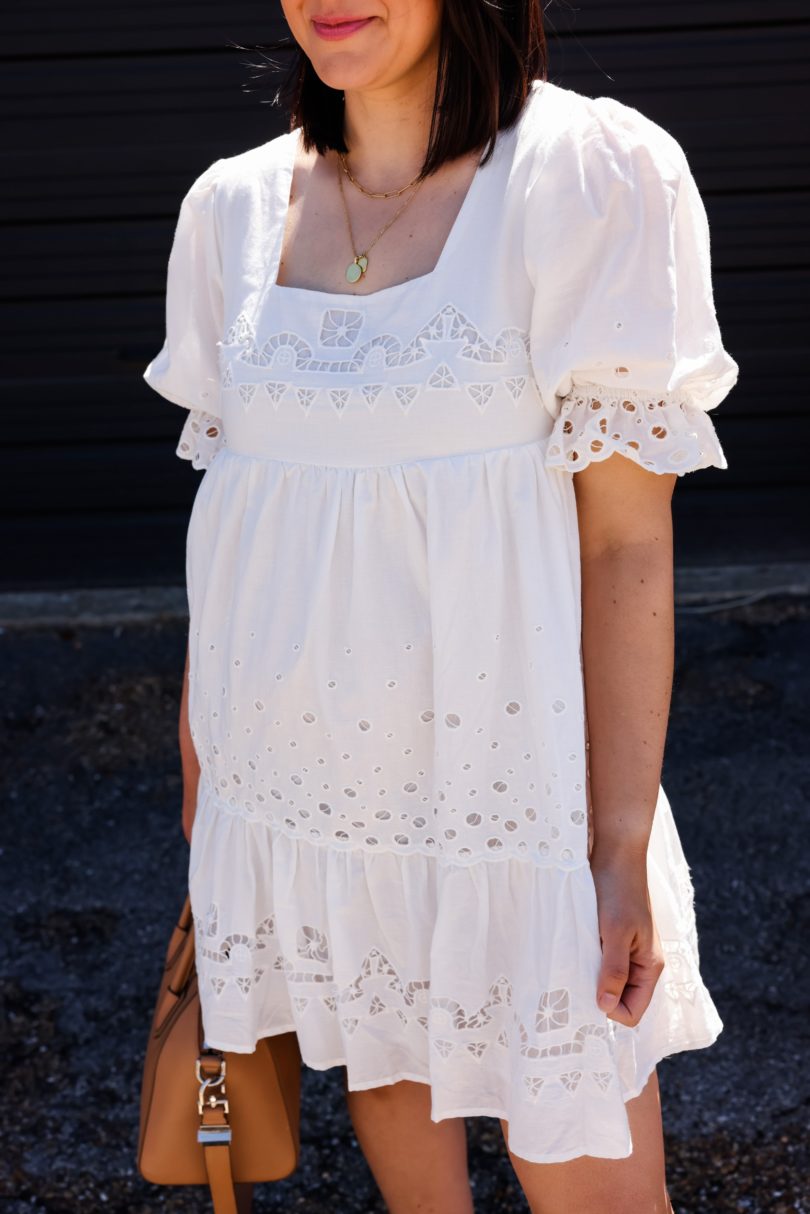 Remember last week when I was like 'I'm getting my life together! I'm scheduling posts to go live between 9-11 am! I'm amazing at life!"
Well my inner garbage person was like 'not so fast, girl' and guess what? Yesterday and today I forgot to schedule my posts. To make matters worse, here I am at 1 pm just now remembering to check to see if this post is live. (It wasn't.) Inner garbage person lives another day.
Garbage Kendi – 1, Best Kendi – 0.
Oh well, ya'll are used to me by now. And if not, welcome. I'm the human form of 'lipstick on a pig.' And while I may not have my life together, I do at least look like I have my life together. Nothing a little white dress can't do for you. I let a cute dress do all the heavy lifting of an outfit and this gorgeous eyelet number can handle it. That's why I love a dress, you instantly feel pulled together but with such little effort.
I found this gorgeous eyelet dress on sale at Anthro last week! It's about 50% off, so that's a nice surprise! I sized down to a small after reading reviews. I mainly wanted it to be short enough (#scandalous) and it fit well overall. I'd say if you're in between sizes or you want it to fit a bit more tailored, size down one. Find this dress here!
Side note: I just noticed I have the sleeves kind of pushed up and the model on Anthro has them pushed down towards the elbow. So she's versatile!