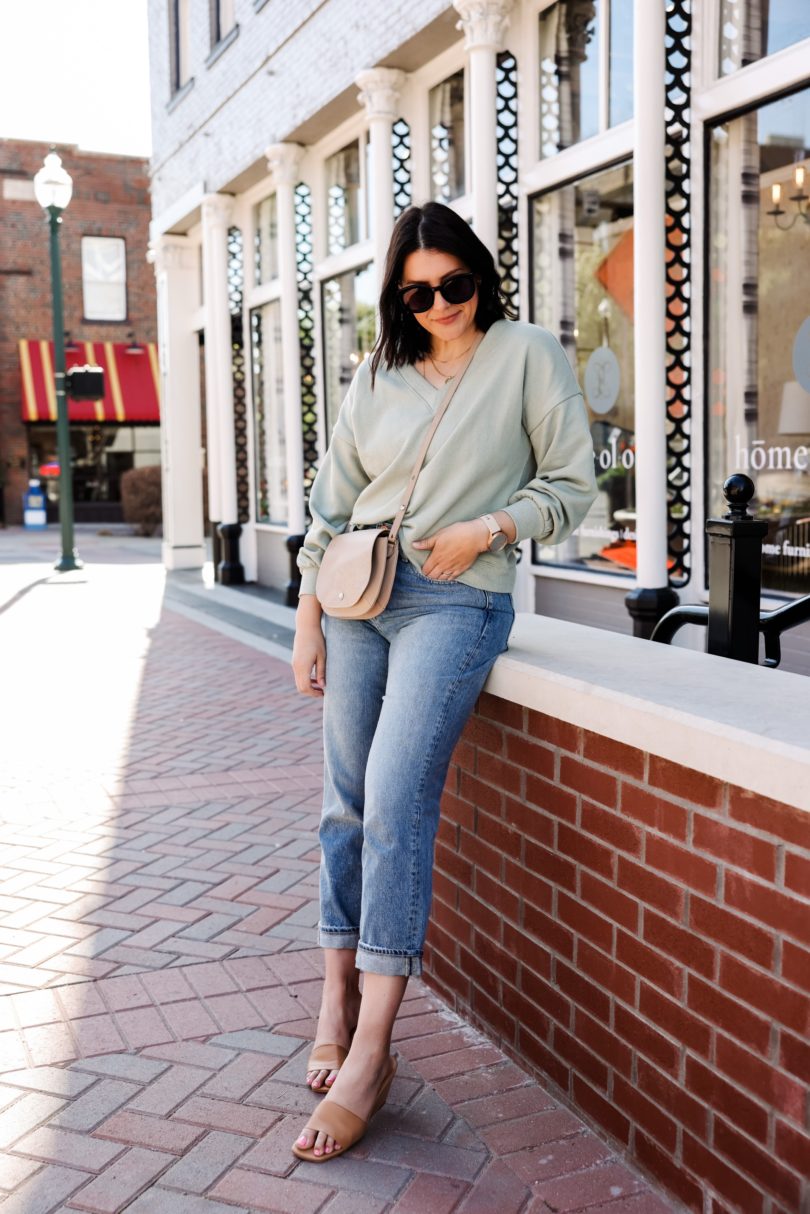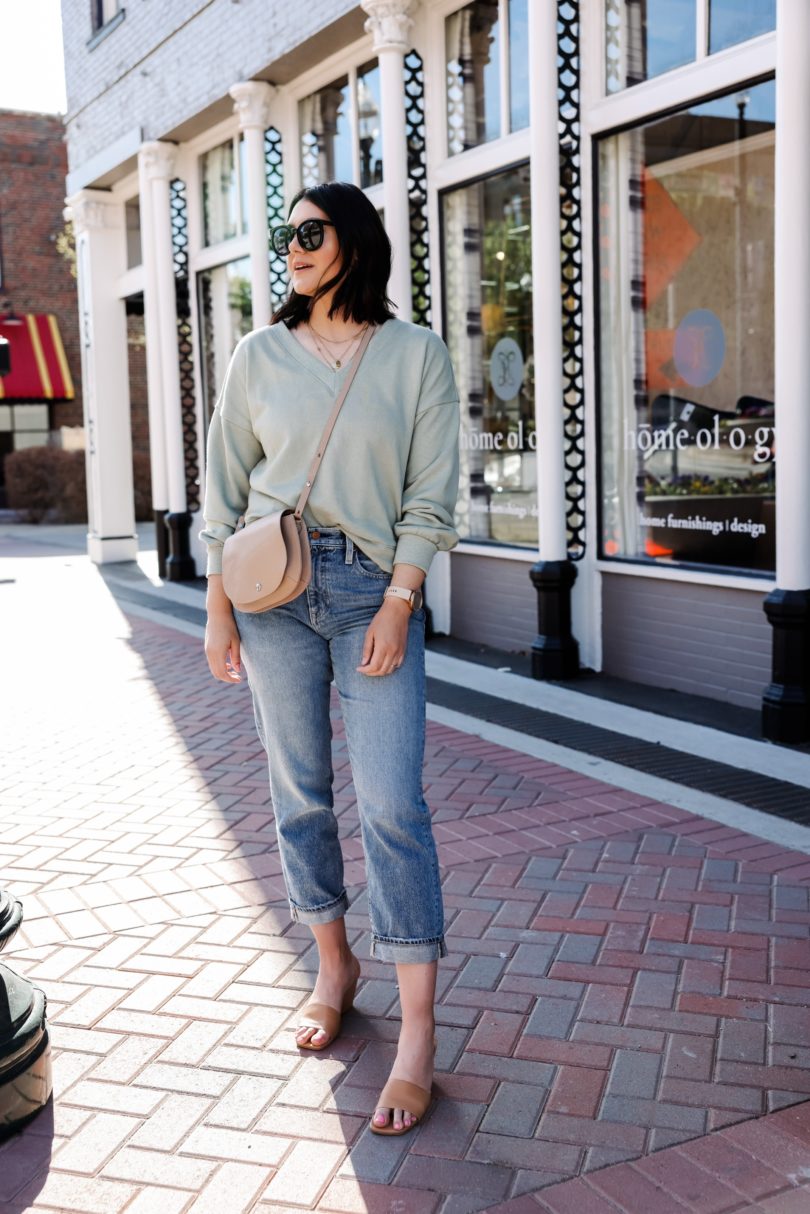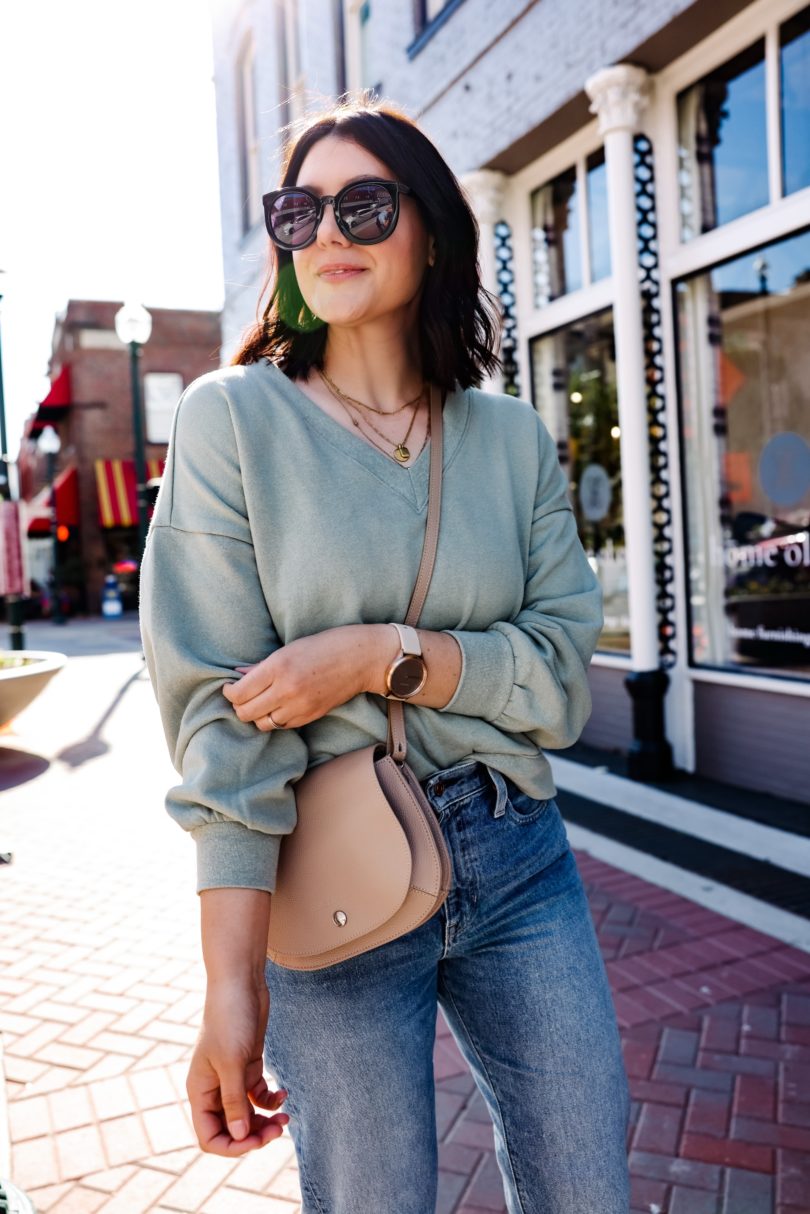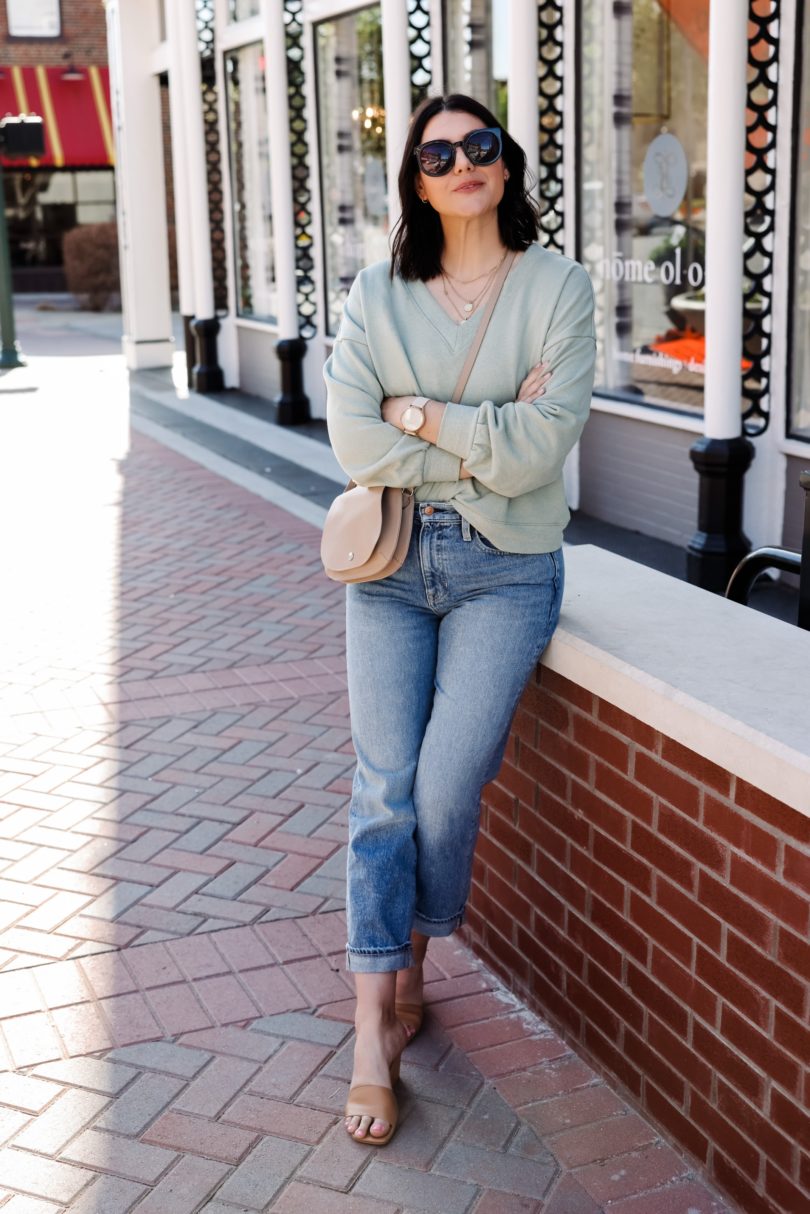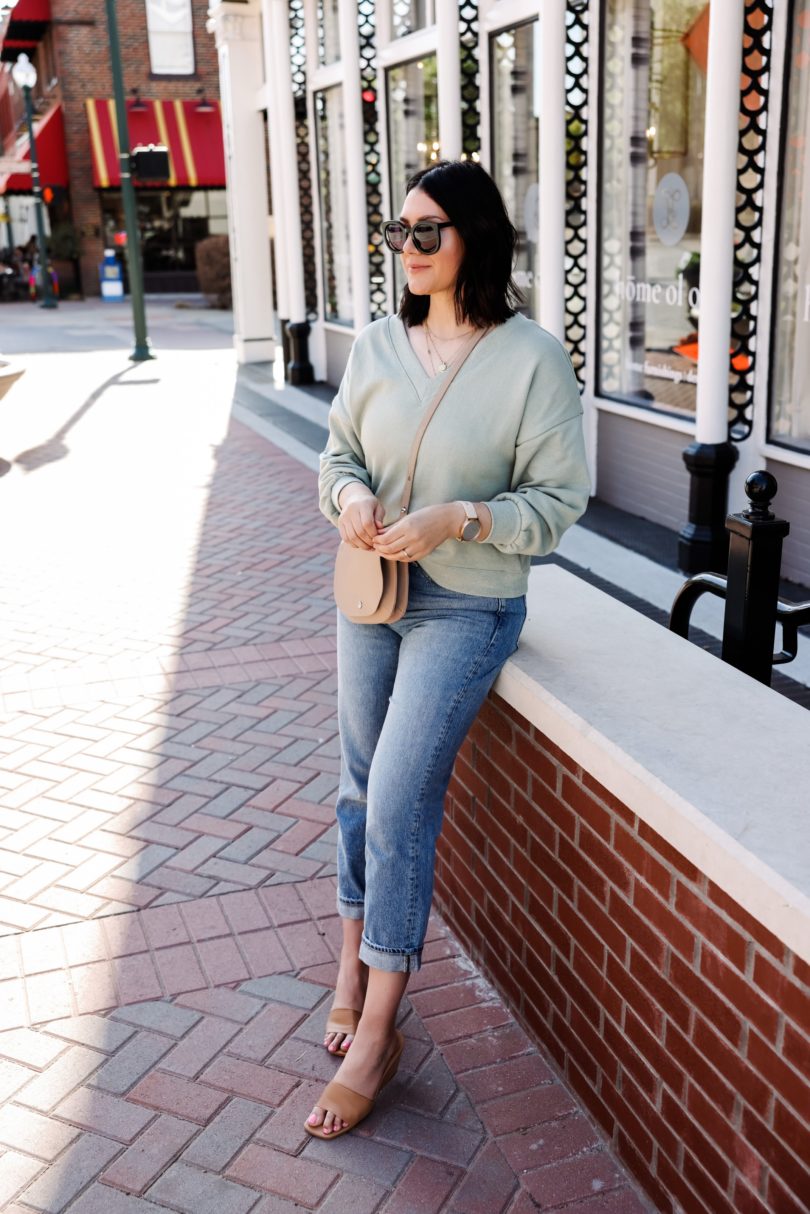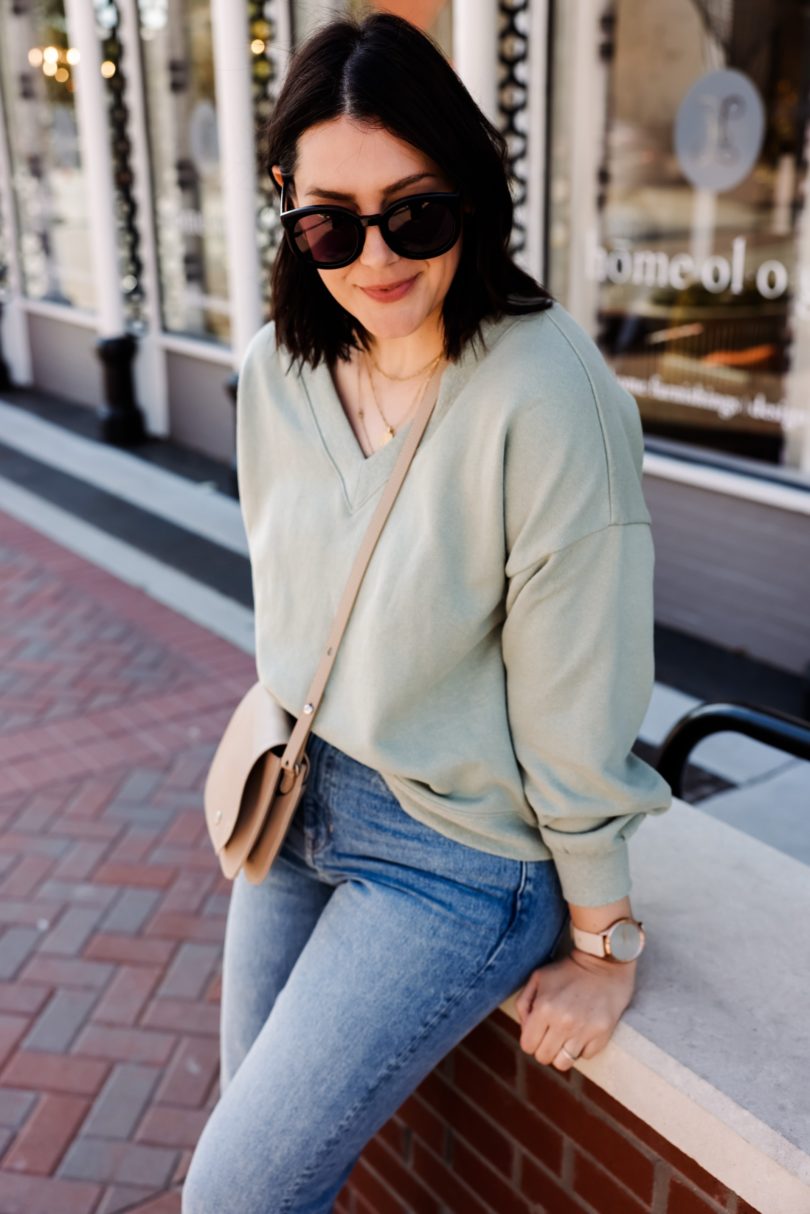 Gonna be honest — this post has zero sage advice in it. I just liked the idiom and the fact that I'm wearing a sage color sweatshirt. Sometimes it really is that simple.
I've been seeing this sage color everywhere, probably because I've been looking for it. It's like when you get a new car and then you notice that everyone drives the same car as you now. I have to say that this sweatshirt is closer to the color that's shown here than on Madewell's site. It is definitely more sage green than they show. The sweatshirt fits really relaxed and is so soft but not in a cozy way if that makes any sense. In a vintage kind of way, it already feels worn in. I love it for the weekends, just to toss on and go…or not go. We've become homebodies lately, especially on the weekends. We used to go go go and now we stay stay stay. We will usually hit up the farmer's market and maybe a park, but that's it. So this outfit is perfect for both this spring.
You know how I've made friends with J.Crew again? I wanted to try these boyfriend jeans from there and I love them. It's been a minute since I've worn boyfriend jeans (and by minute I mean — 4 or 5 years) and I forgot how much I like them. This pair is the right kind of slouchy, it doesn't dip to your hips but is somehow relaxed around the waist. I find them to run true to size, as well! Find them here.