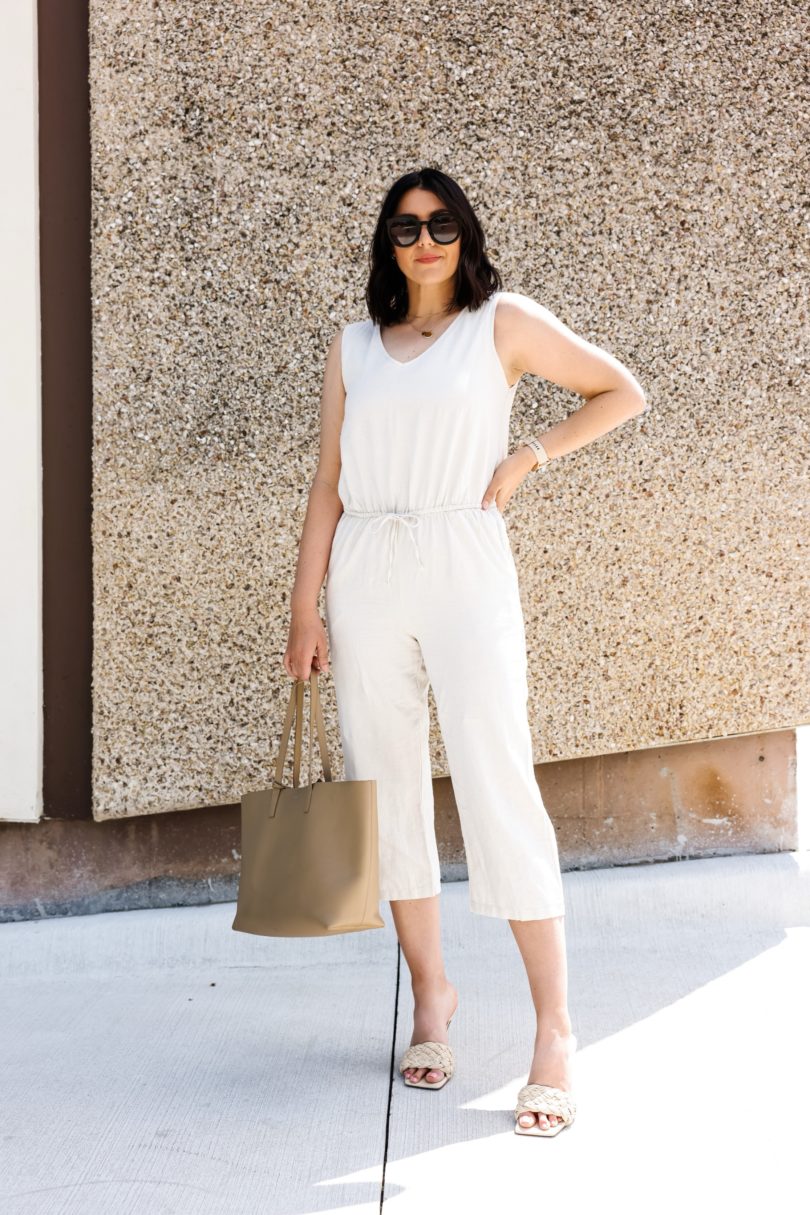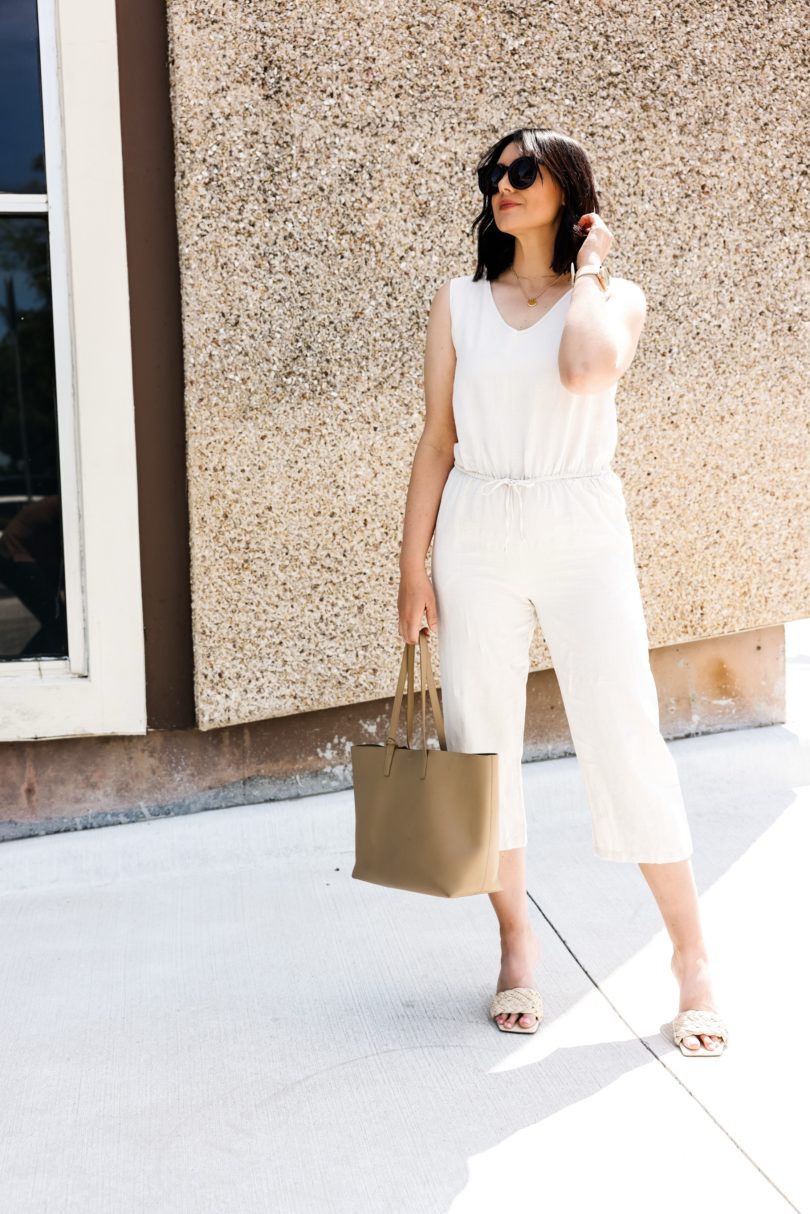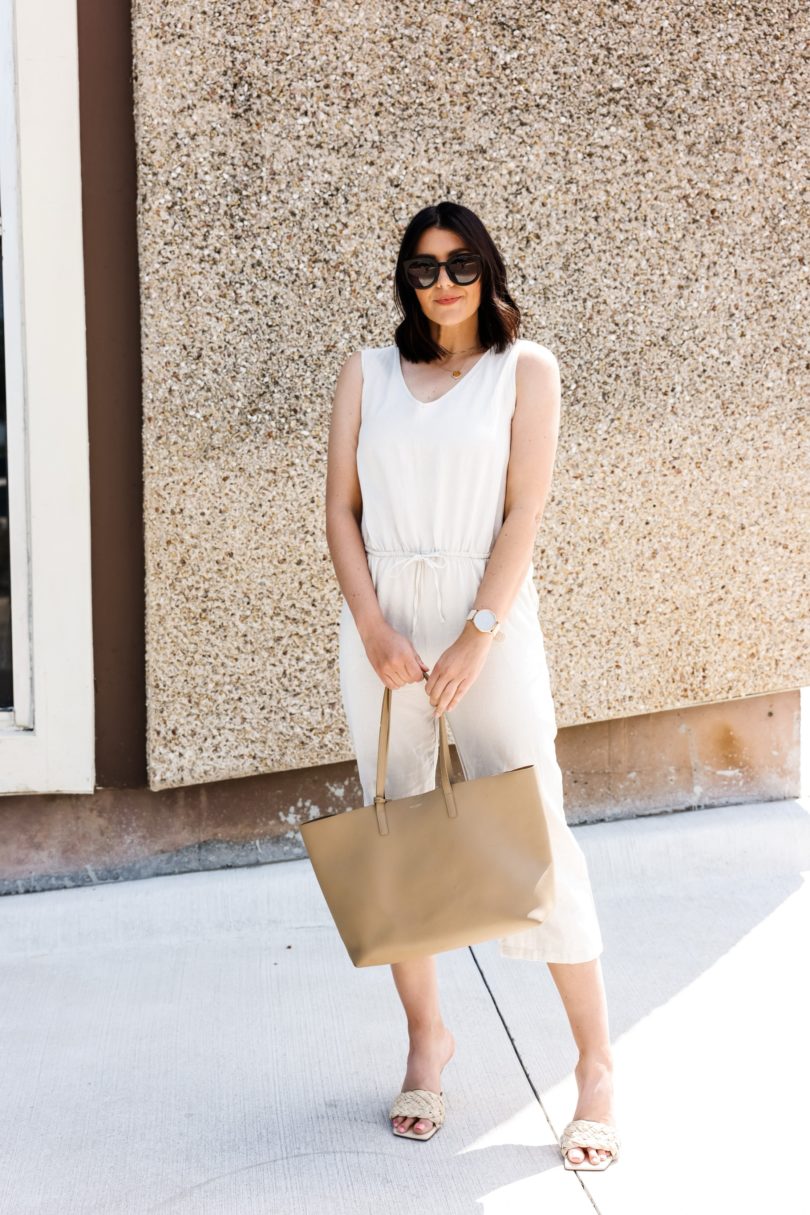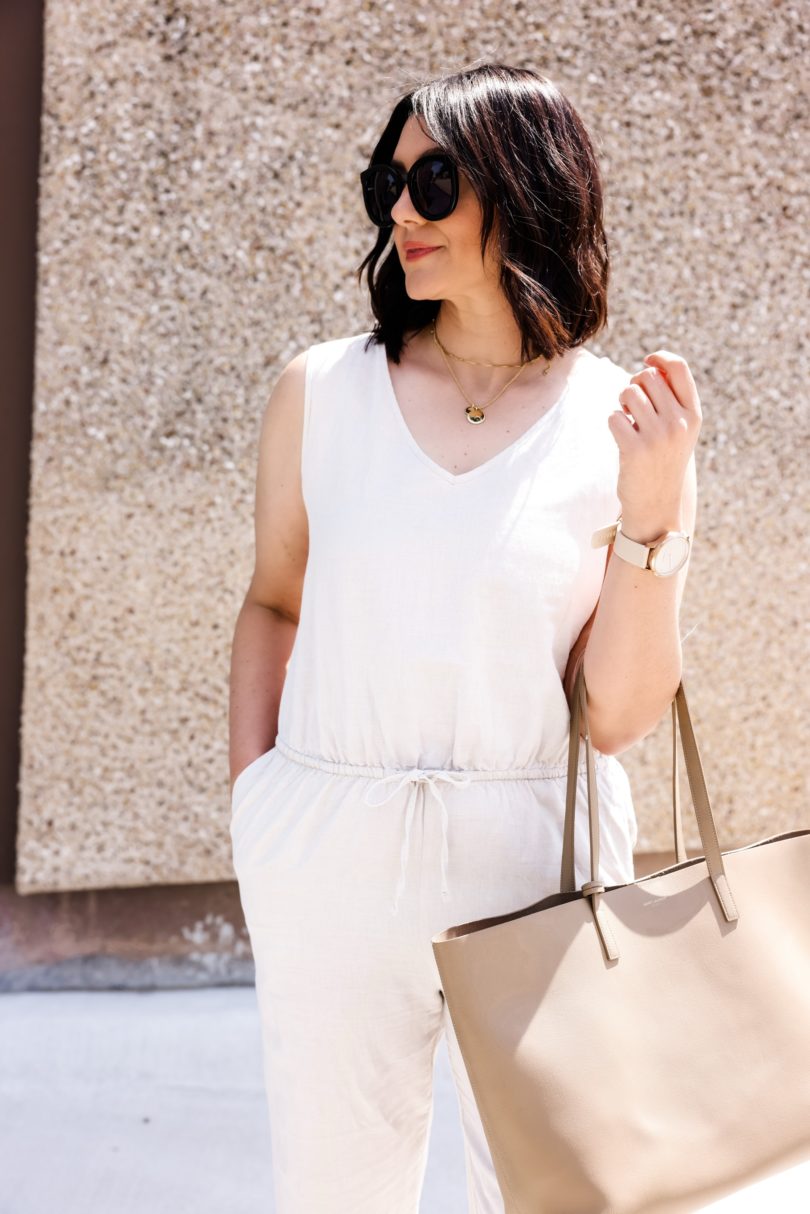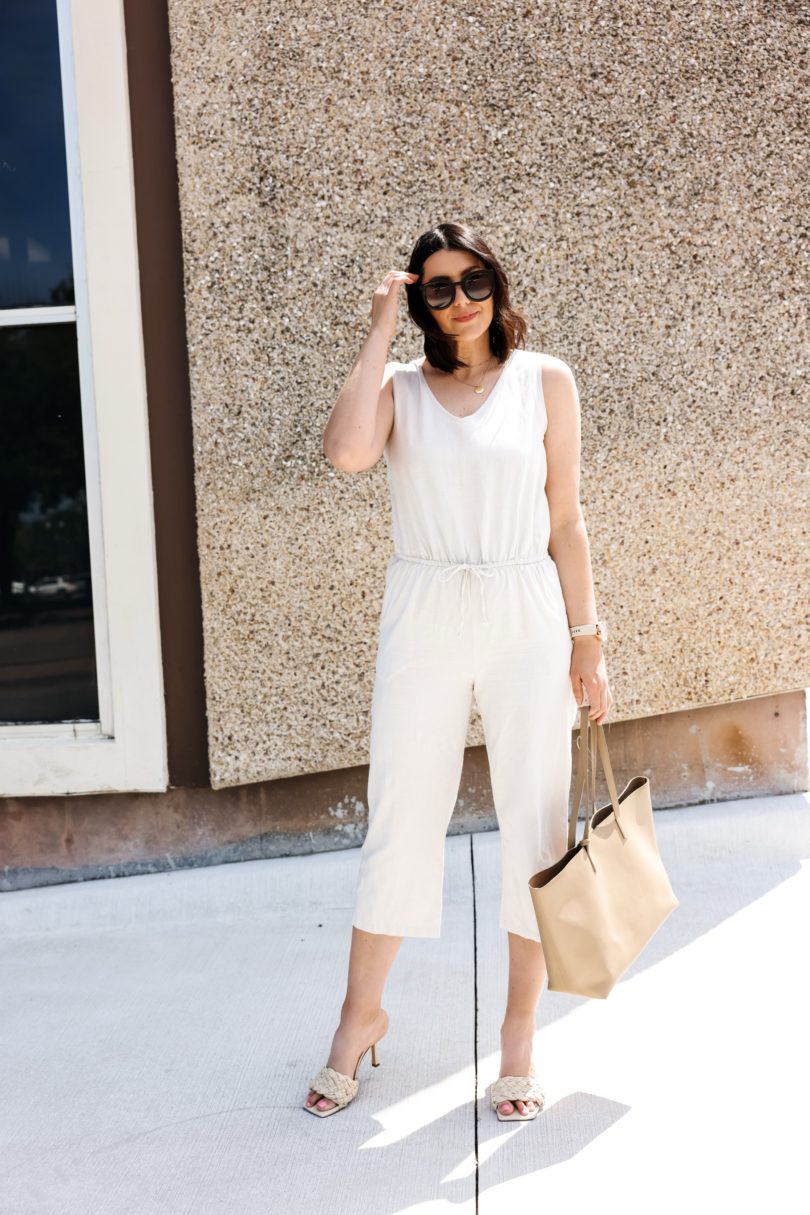 I think last year messed with my sense of time and seasons. I looked down at my calendar and was absolutely shocked to see it said April 26th. It still feels like early March to me, which coincidentally was when we all went into lock down last year. Of course I still feel like I'm 28 years old, I'm perpetually late and 6 out of 7 days I have no idea what day it is, so maybe I've never been good with time. Me blaming 2020 feels like a reach, but I'm gonna go for it.
Yesterday on IG I did an Amazon try on haul and this jumpsuit was one of my favorites. I was one of those pieces that I took a chance on, thinking 'meh it might not work out'. A linen jumpsuit from Amazon…mmmm we'll see, I thought skeptically. But it's actually a really nice piece for $32! It's super lightweight linen, but it's a nice blend — it's not too think or scratchy which linen can be sometimes. And the fit is darling — I got the 6 and it fits true to a dress size 6. It's loose enough at the chest for boobs as well. Plus, you can wear a normal (not strapless!) bra with it! It's the little things you know?
You can find this jumpsuit here. 
I've been seeing these heels on a few other bloggers I decided I needed them. Yes, I've been influenced. Also is this a slippery slope back into wearing full-time heels? I don't *think* so but I do love a heel with a jumpsuit, although this jumpsuit works perfectly with a slide sandal as well. I feel like the heels really jazz up this jumpsuit and elevate it. You can find these Marc Fisher heels here!