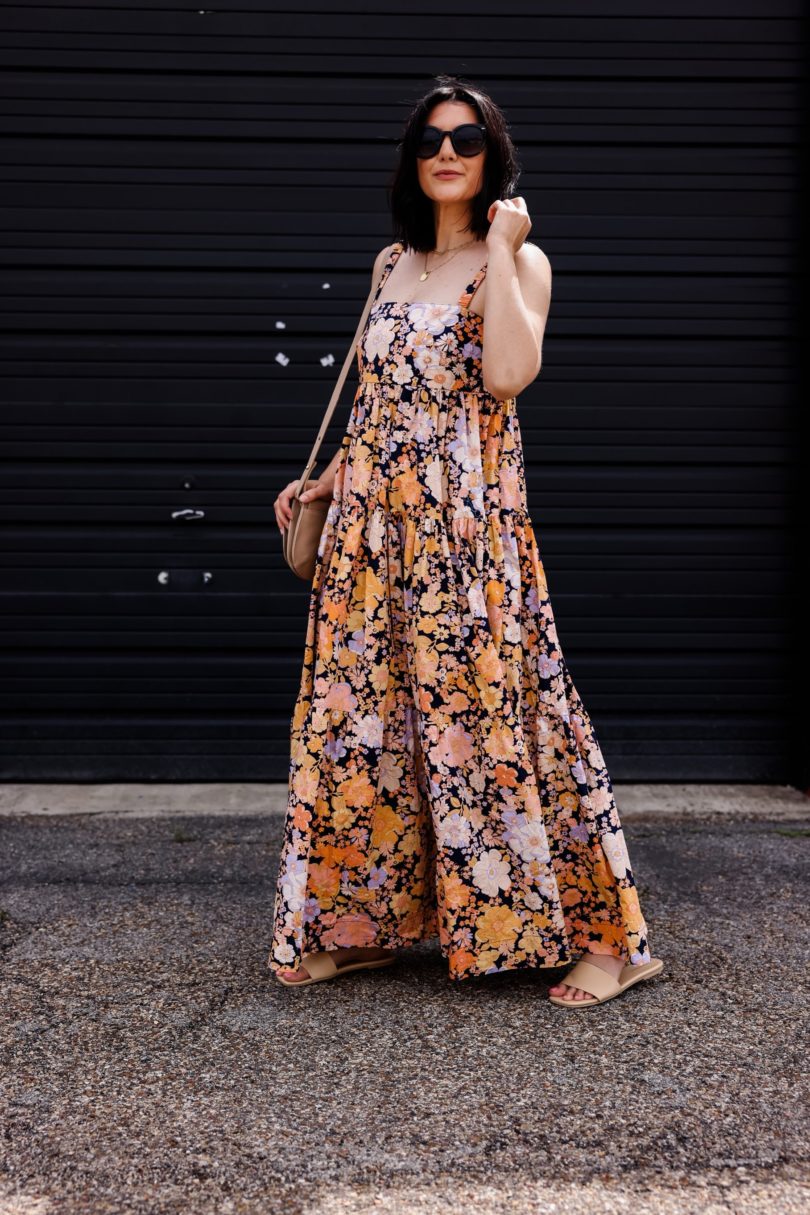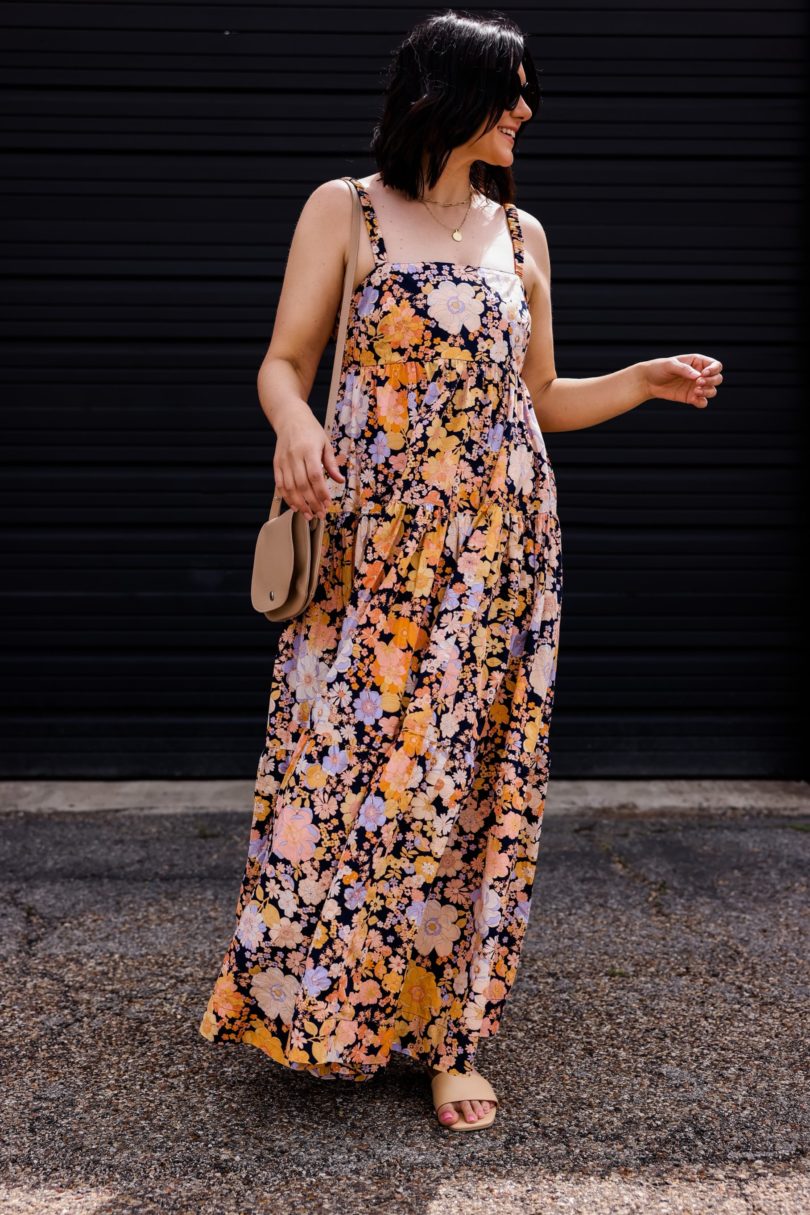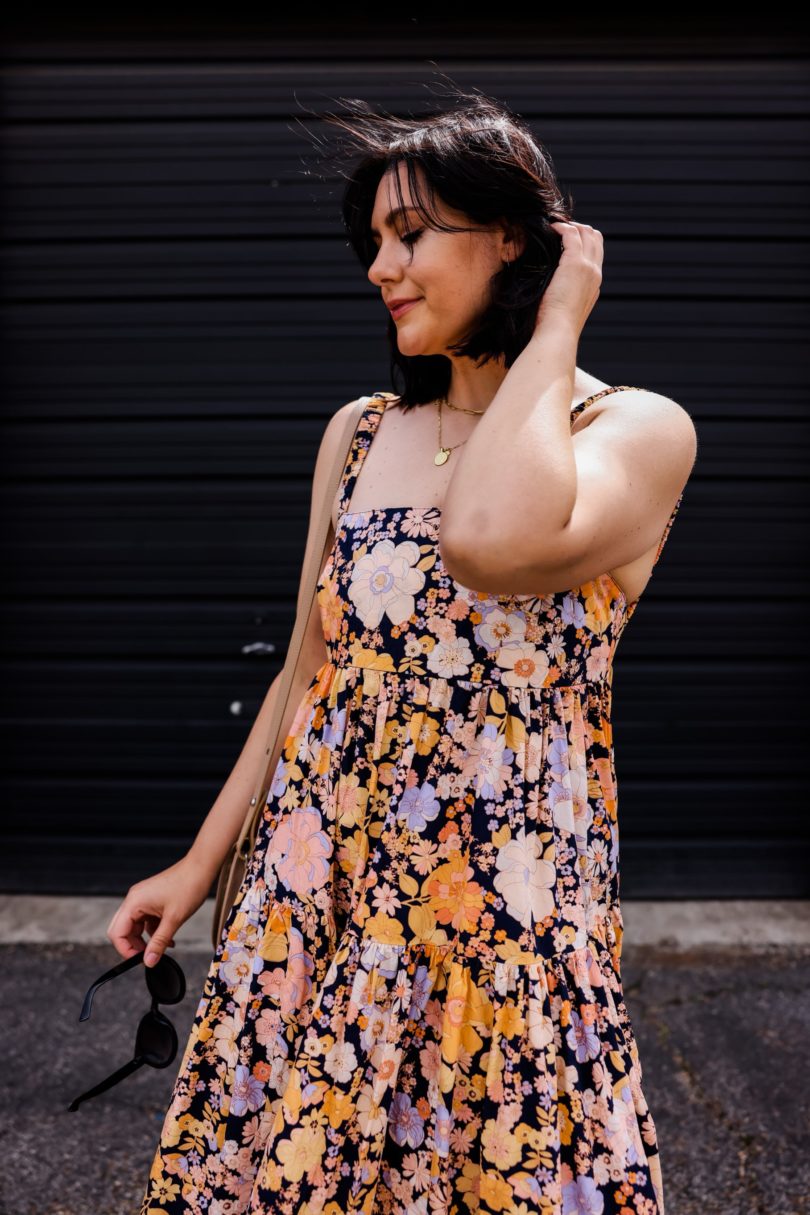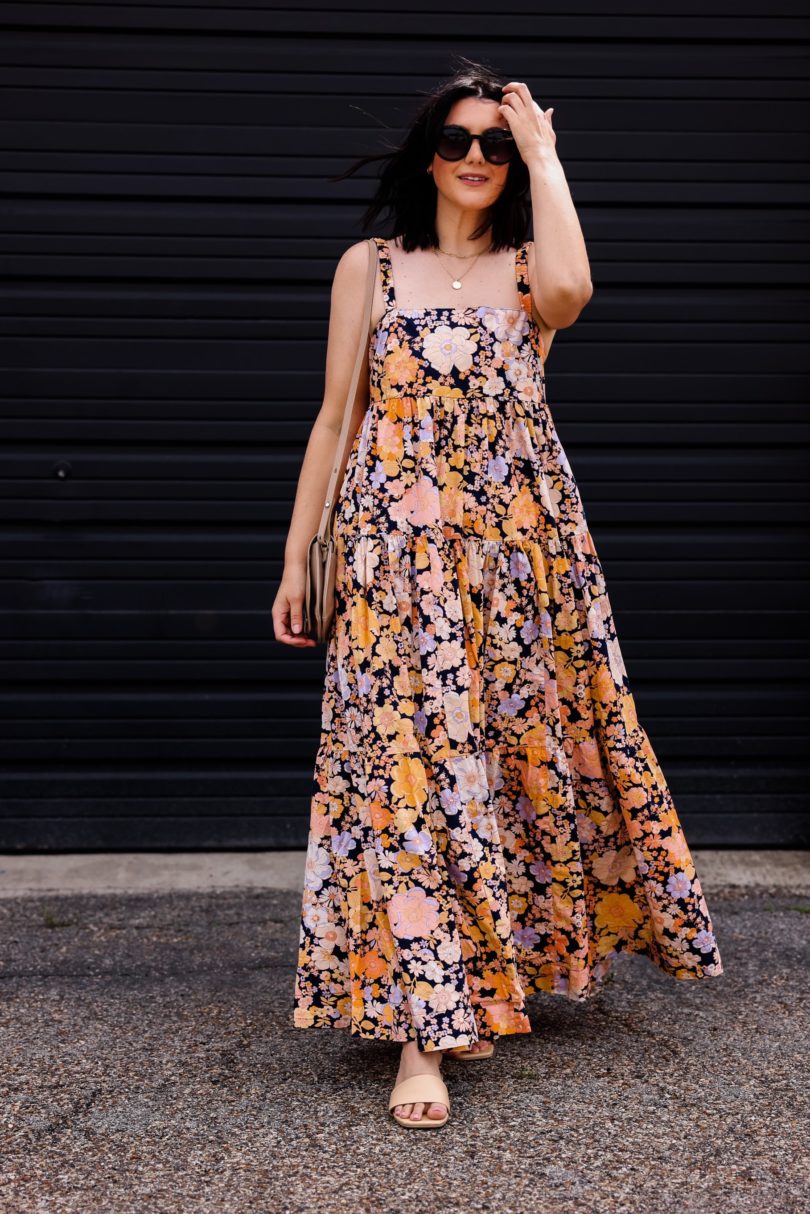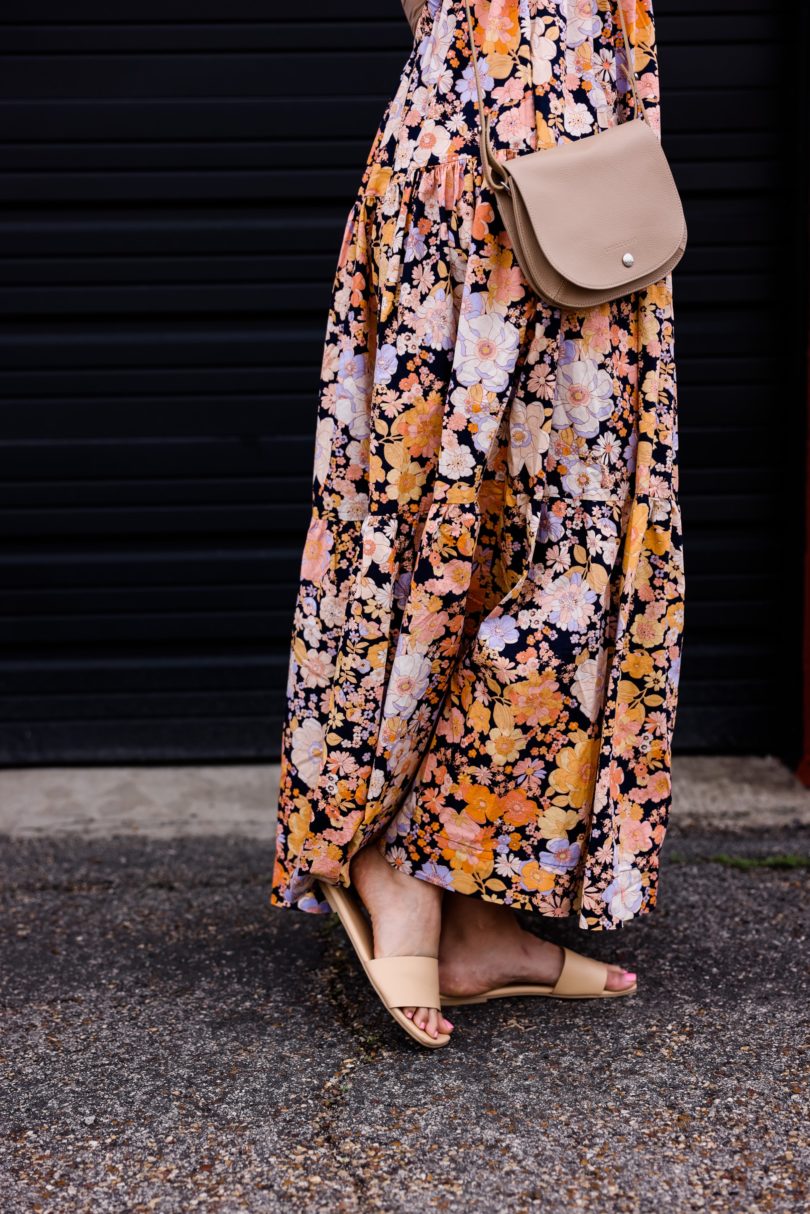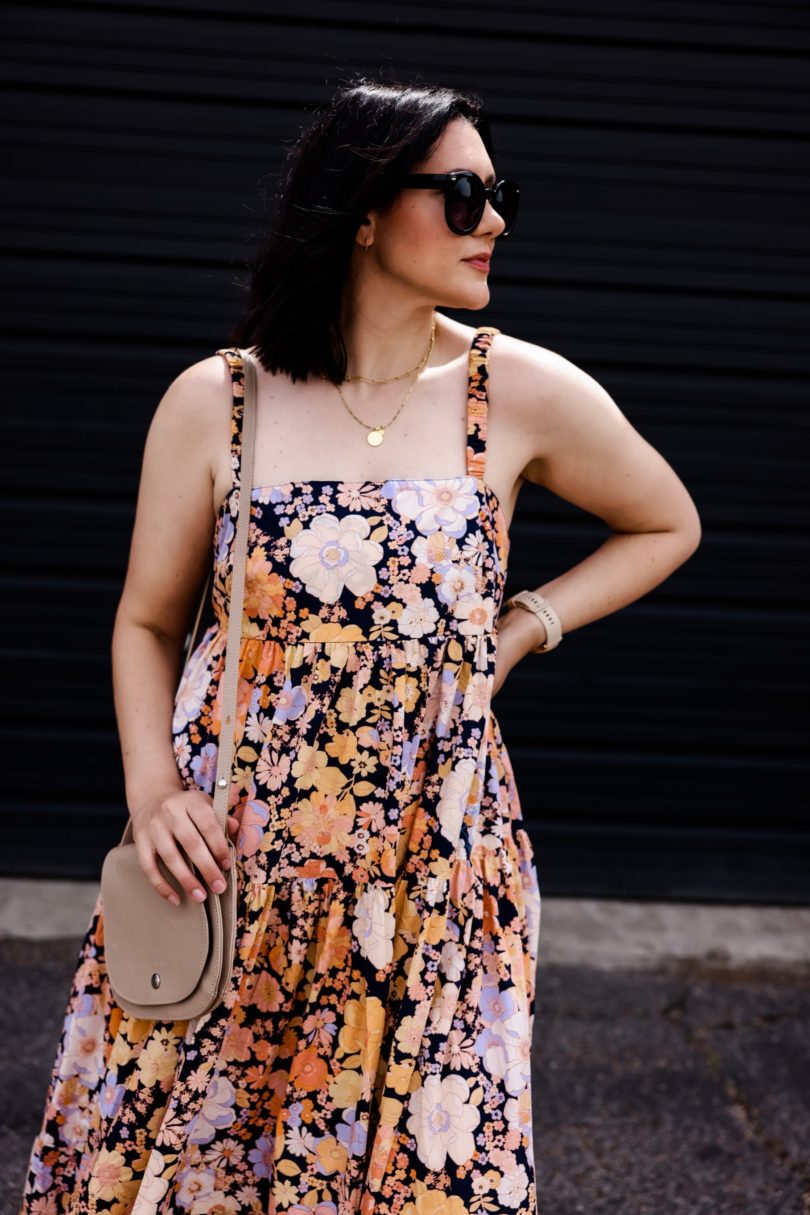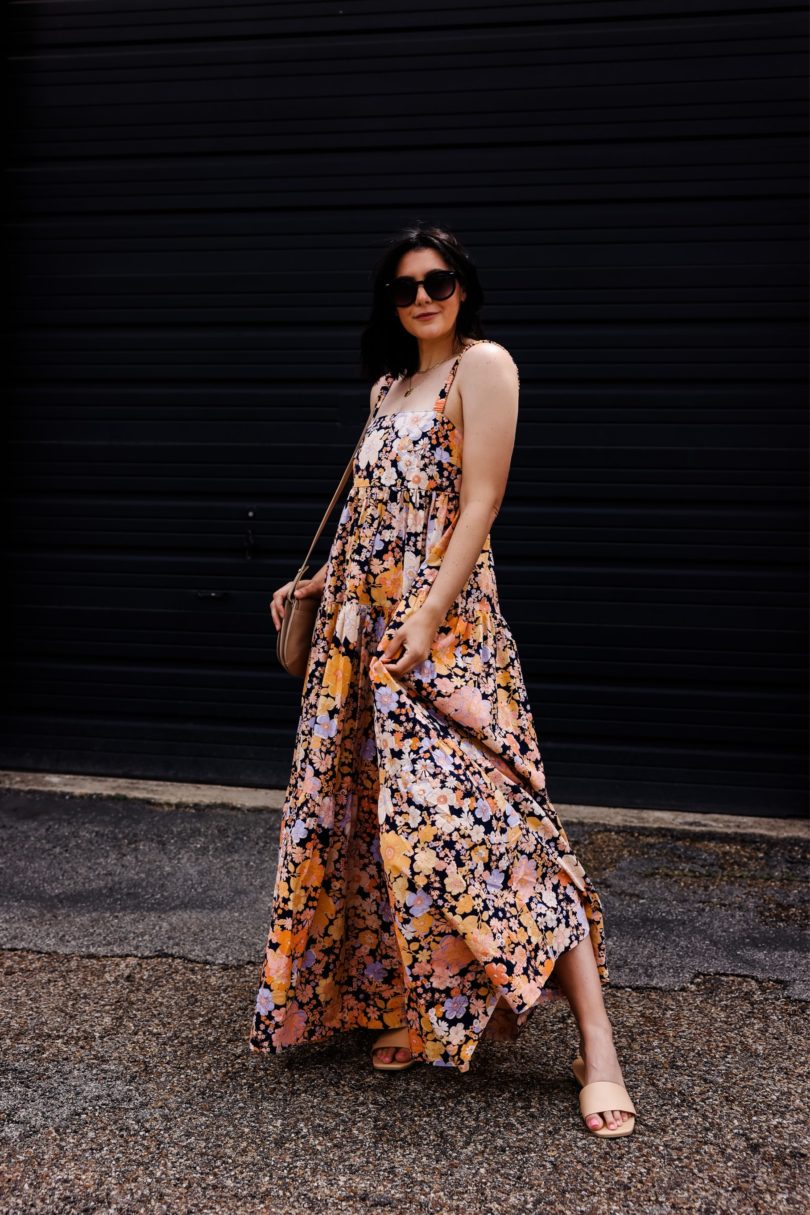 This dress has BIG 'sold out' energy to it. I received it in the mail late last week and immediately knew we needed to shoot it ASAP. It couldn't wait for a try on — I needed to get it on the blog right this second. This is what I would classify as a Fashion Emergency. These are the absolute lowest priority of all Earthly emergencies, but I've deemed it worthy of my sudden screams, faux fainting and dramatic pauses. It is an emergency after all.
Look — basically it's selling out everywhere, so I'm gonna get straight to the point: if you like this dress, put a ring on it. It looks like Free People dot com has the best stock but so does Revolve, so start there. (Revolve has the quickest shipping as well!) But if you're a Nordstrom loyalist, they have a few left as well. I've linked them below in order of available sizes / stock.

So how does it fit? Very large. I read all the reviews I could and felt confident in the small. I'm so glad I did because it fits like a loose medium — it fits just like it does on the model. The back is low and open and the chest is loose. I am wearing a bandeau with this because I can't go braless *wonky face emoji* and I quite like this option.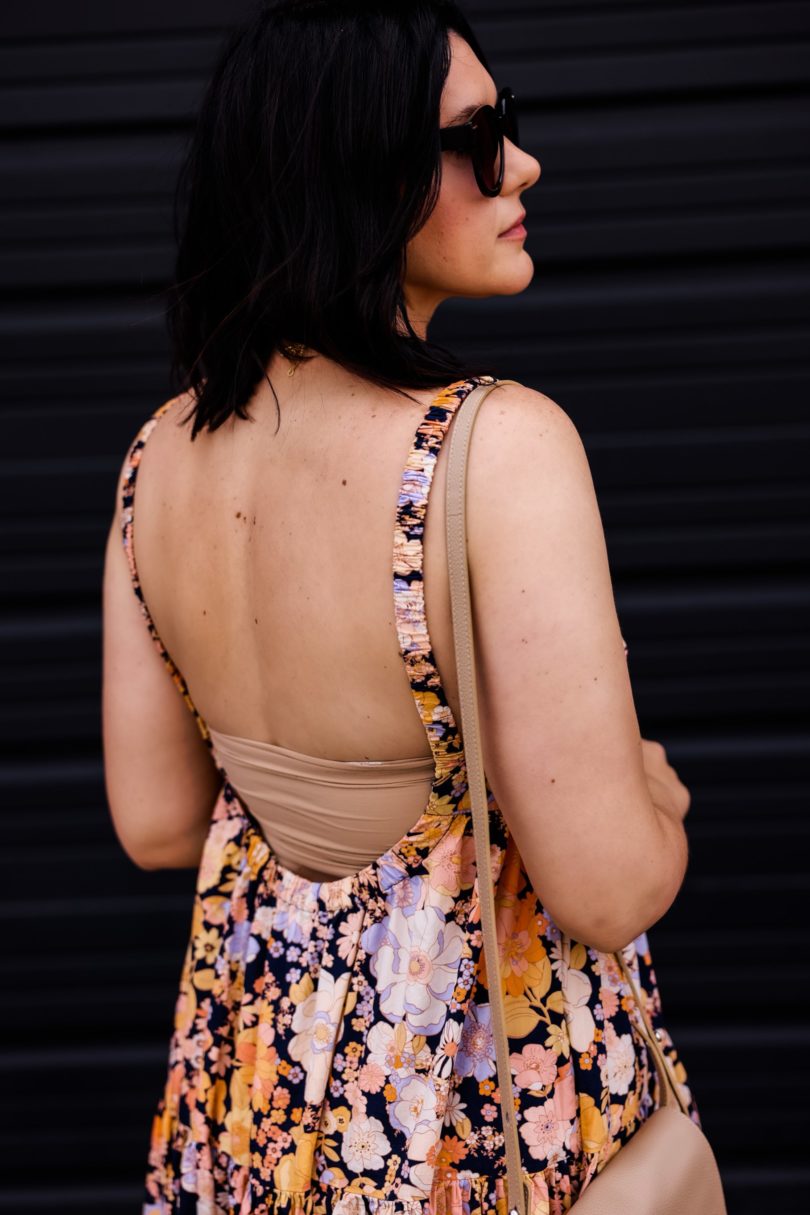 I've never really been able to go braless with dresses or tops but a nude bandeau is really helpful in this situation. I don't think it takes away from the dress either. This is the SKIMS bandeau,  it's a nice fit and stays up for the most part. Bandeaus and big boobs aren't the most reliable pair but this stayed up. I wouldn't say it's the most supportive thing I've ever put on my body, but it'll work for a maxi dress day. Also, I don't know why it's taken me 36 years to figure this out but I'll take it. You learn something new every…year. Every day seems like a high expectation.
PS: my crossbody is one of my top sellers this month! I've loved this little crossbody — it's a pretty good size (phone and small wallet and keys!) and I love the nude hue. Find it here.