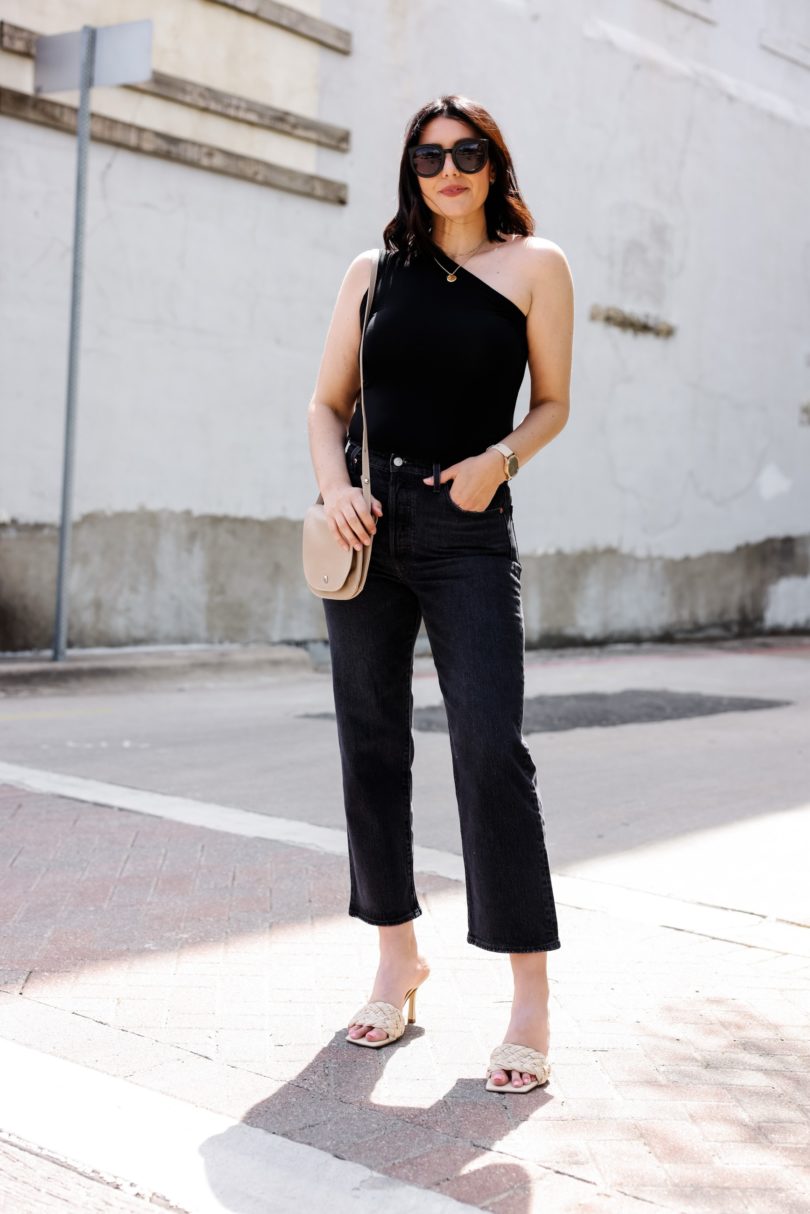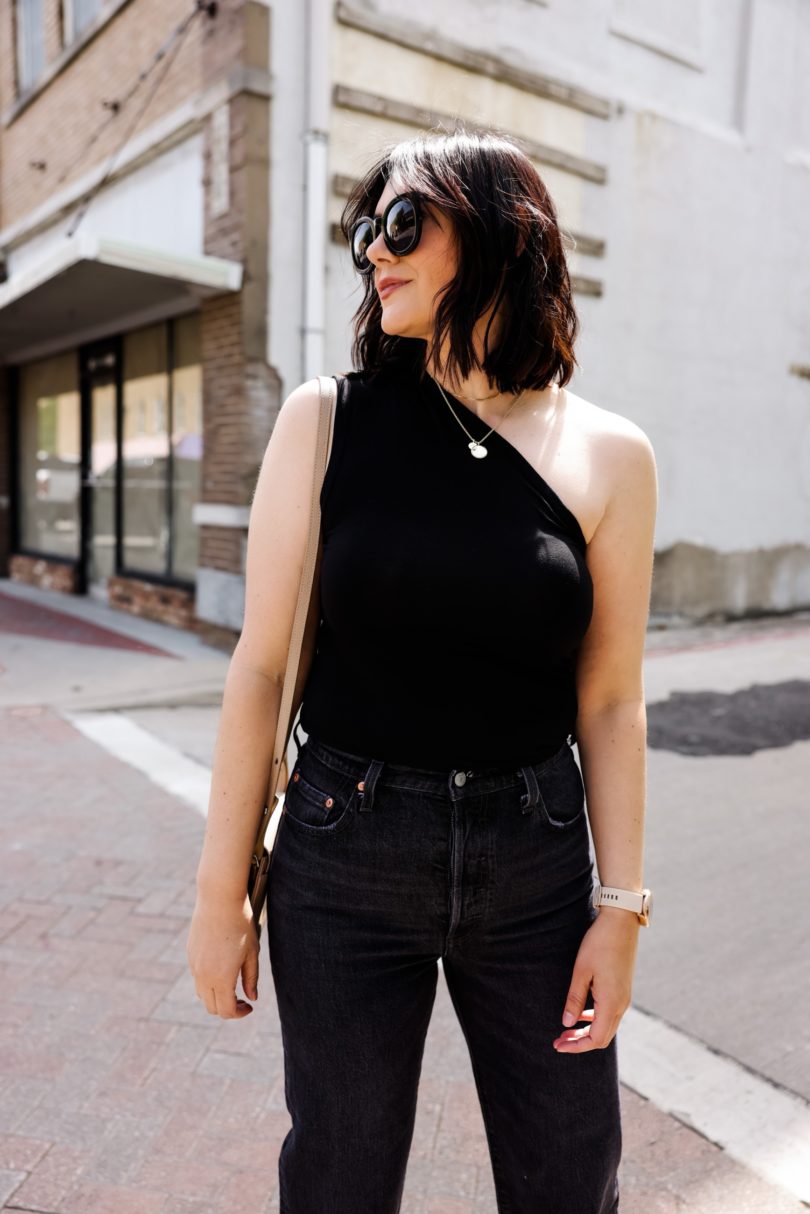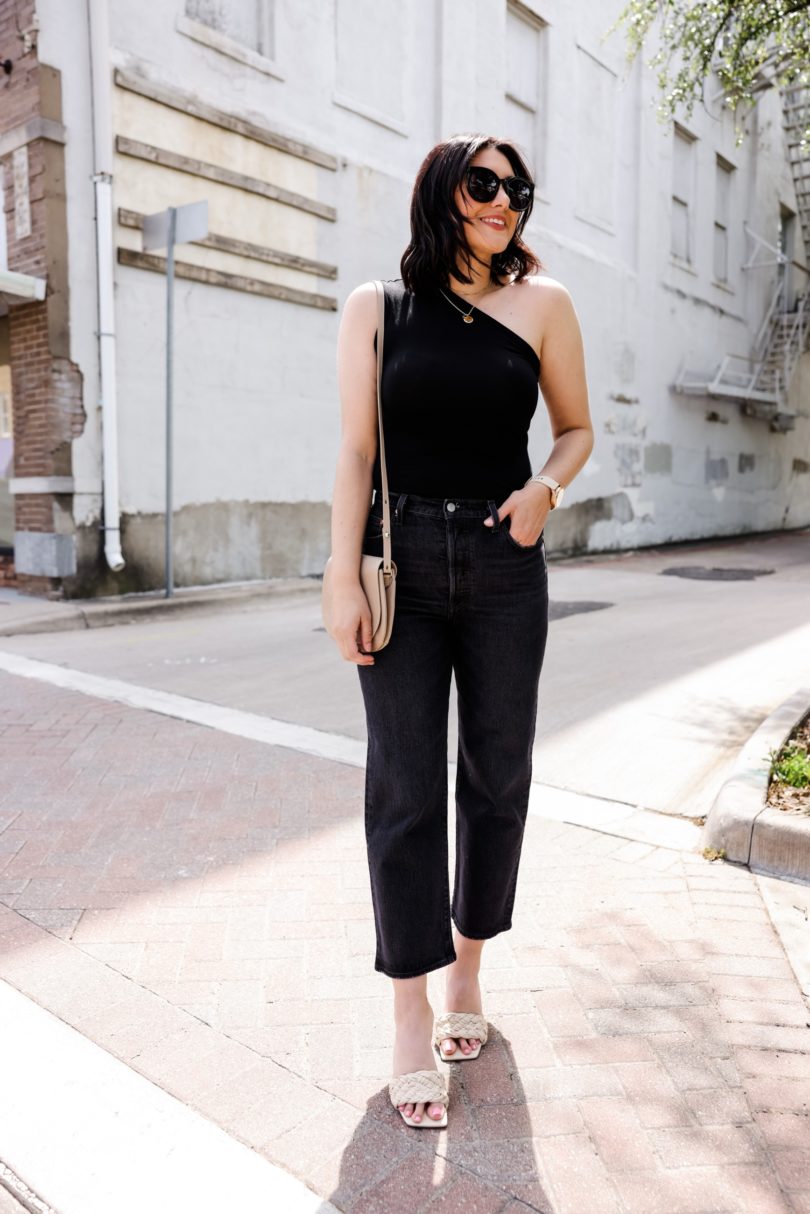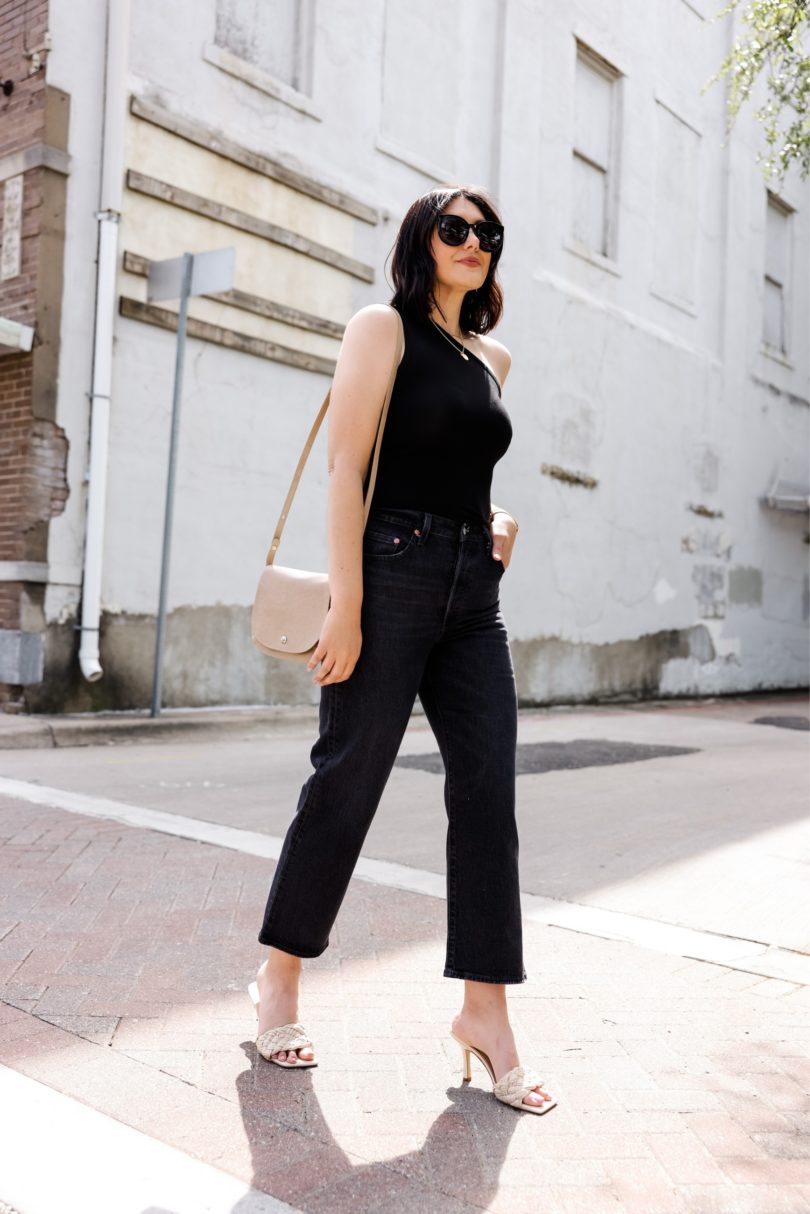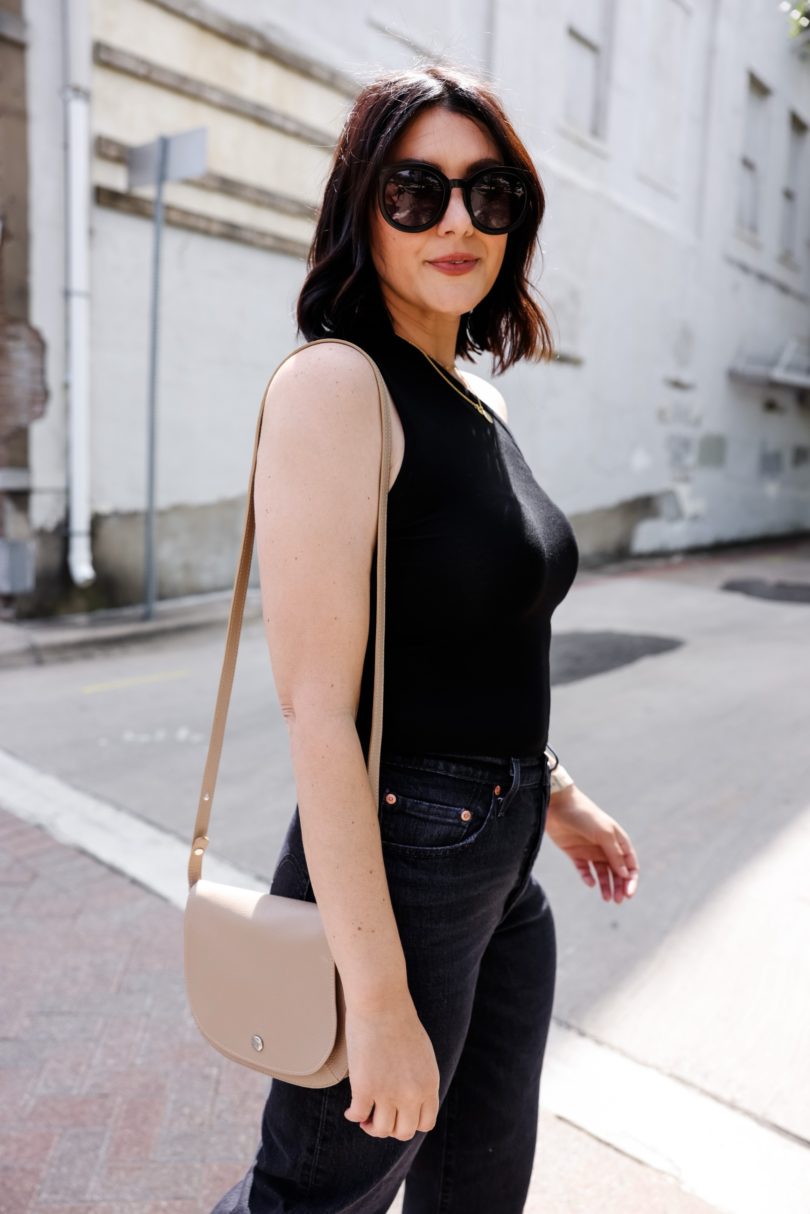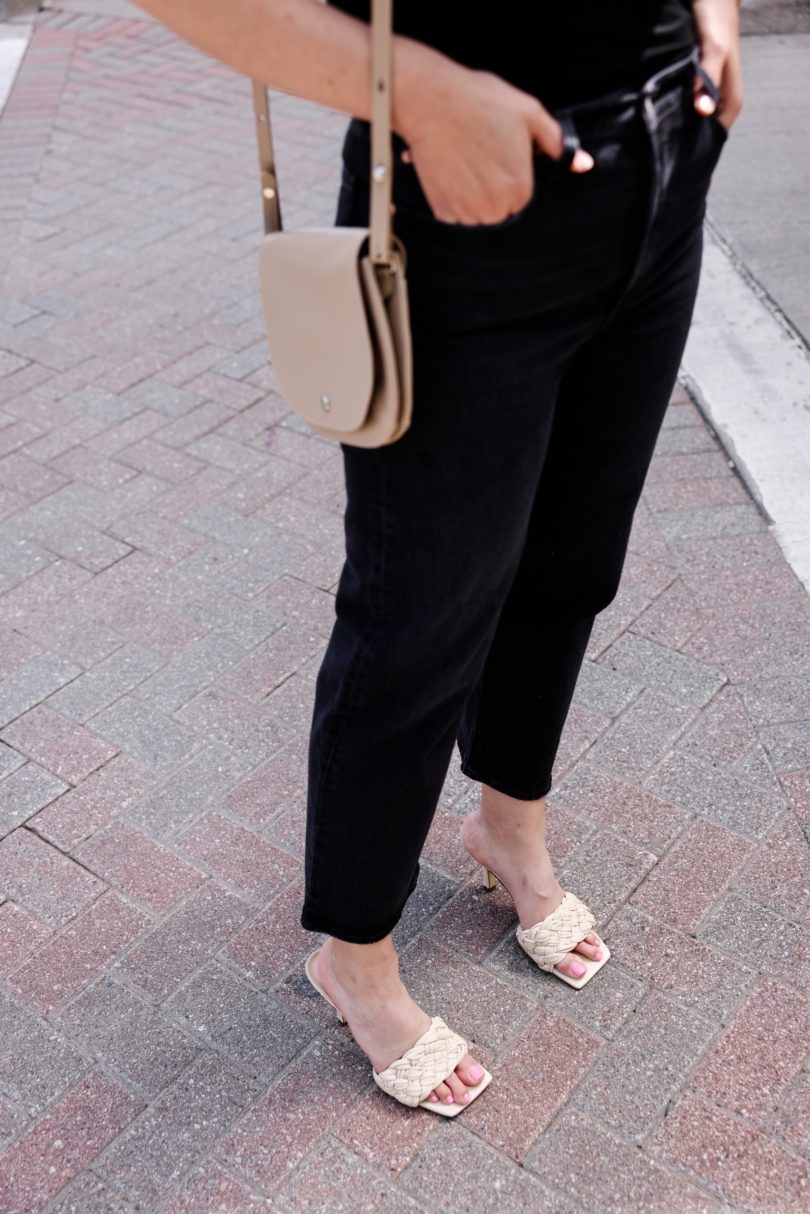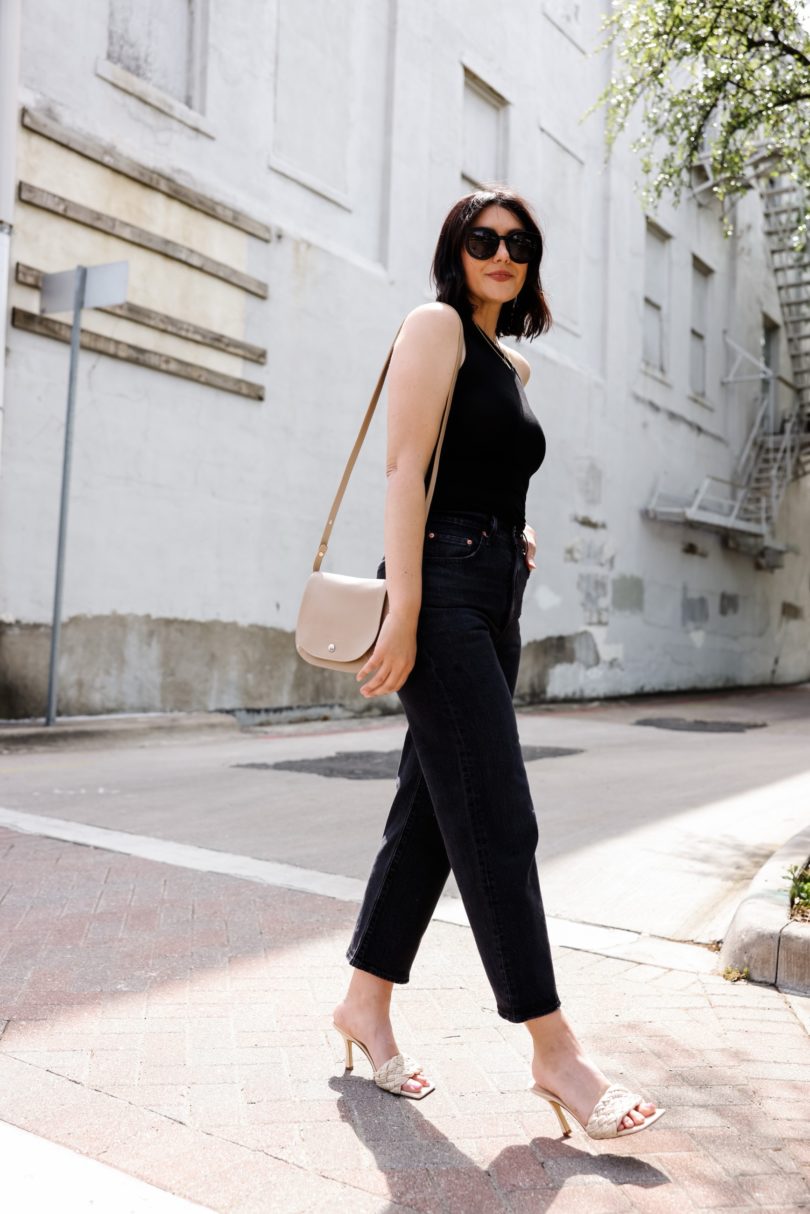 Do you remember that scene in the movie 'The Sweetest Thing" circa 2002, where Cameron Diaz is wearing a one shoulder top in da club? Well, well, well…guess what I found? A ONE SHOULDER TOP FROM 2002. I did it you guys, I travelled back in time and now I have proof. Consider this top my own personal DeLorean.
When I'm looking on Amazon, I don't necessarily shop there like I do at other retailers. No, it's a full fledged rabbit hole that I have to surrender myself to if I want to find the good stuff. It takes me a while to find the very best things from Amazon because it's the Wild West out there. I read through as many reviews as I can, I make sure I'm getting the right size, quality, etc. It takes me HOURS which is why my Amazon hauls are so spread apart — it's a whole thing. So in my search I found this top from their Daily Ritual brand, which I love, and usually I can weed out pretty quickly if something is a yes or a no but this top intrigued me. I don't know if it's nostalgic or futuristic but I wanted to give it a try. After all, I never did get my Cameron Diaz club top in the 2000s. You don't need a club top when you play The Sims alone in your basement.
What surprised me the most on this one shouldered beauty is how absolutely soft it is. Good ol' Daily Ritual coming through with that pajama fabric. It's so soft and it's not too tight which again, surprised me in the best way. I am in the medium and it's a nice fit. Not too tight, not cropped. It's literally just tee but missing one shoulder. You can find it here! One shoulder, 5 stars.
One note: it looks like the black sold out quickly from the try on but I LOVE the white one too! Find it here.
Speaking of high school, remember when they gave you those aptitude tests and told you what you should be? I don't remember what mine was — probably a doctor or astronaut, I'm not certain — but I really think that the being able to wax poetically about a t-shirt for 3 paragraphs should have been on that test. I would have aced it.
My jeans are Levi's by the way — I size up in Ribcage because they are made for people with more narrow waists. I'm in the 29 and they fit great! Find them here.