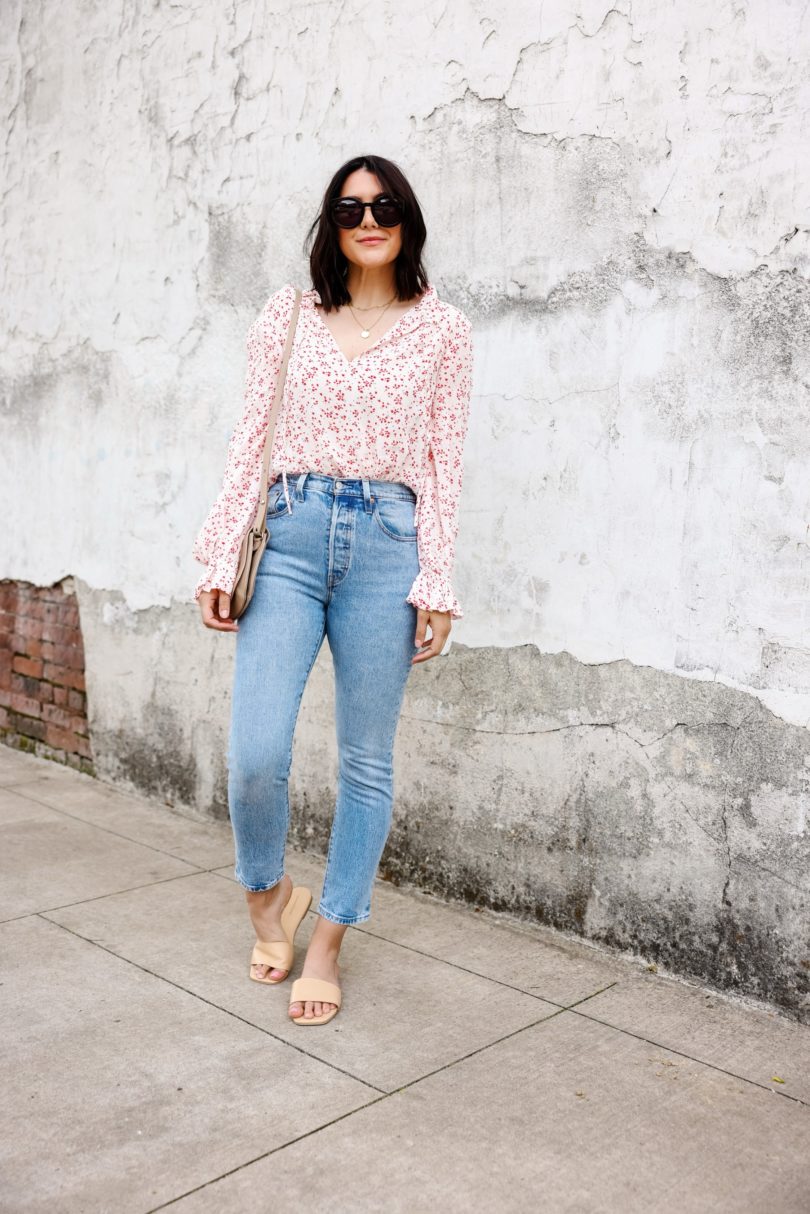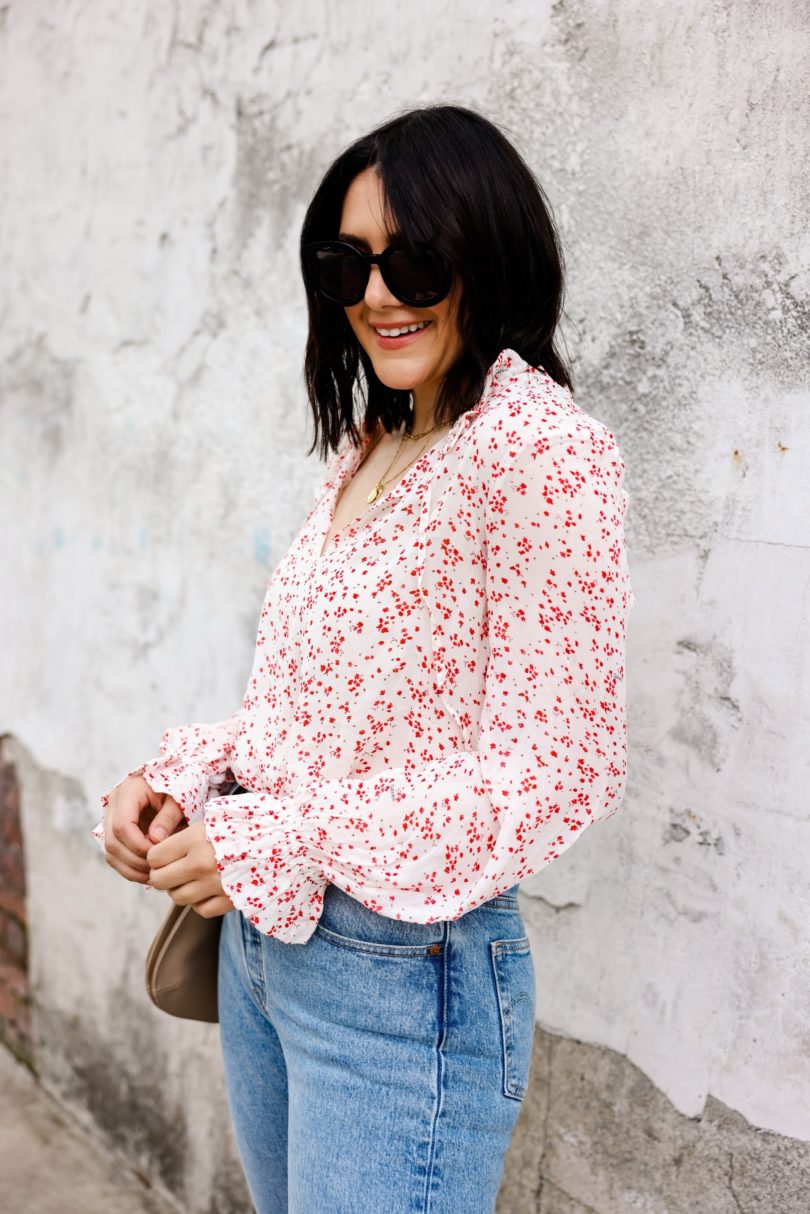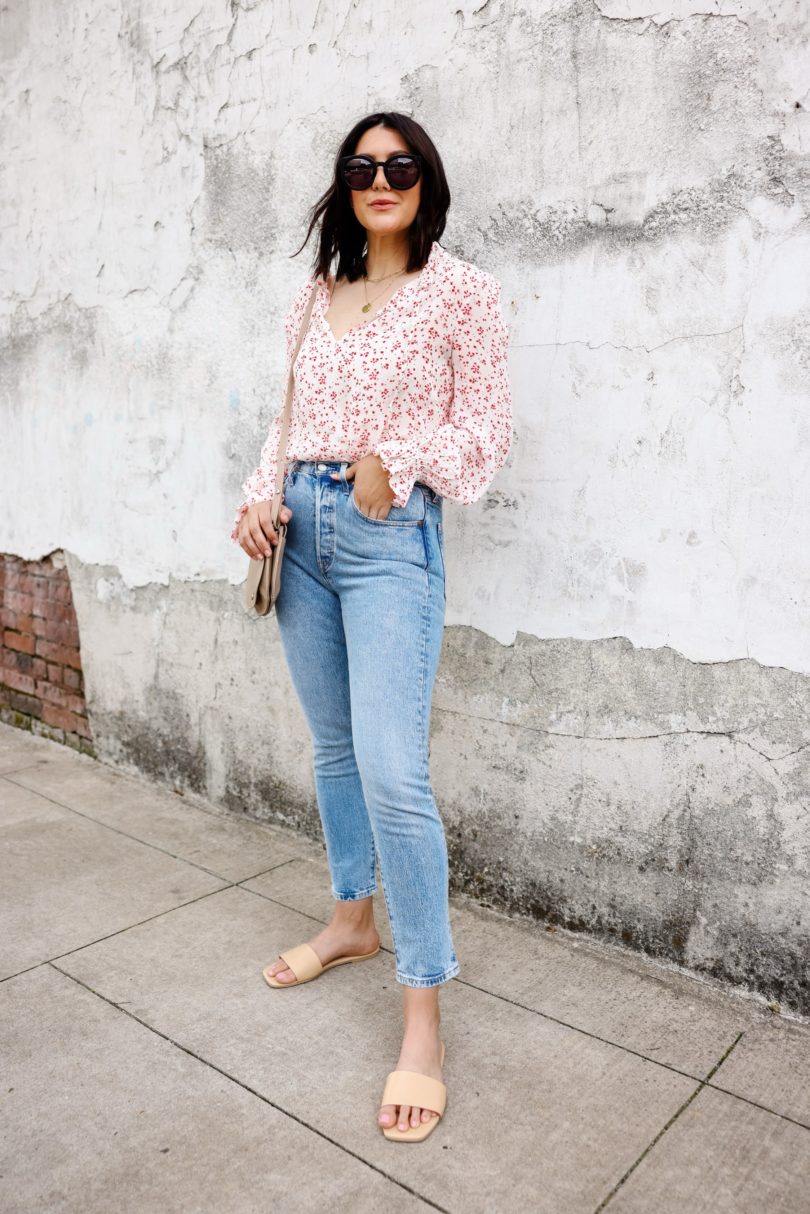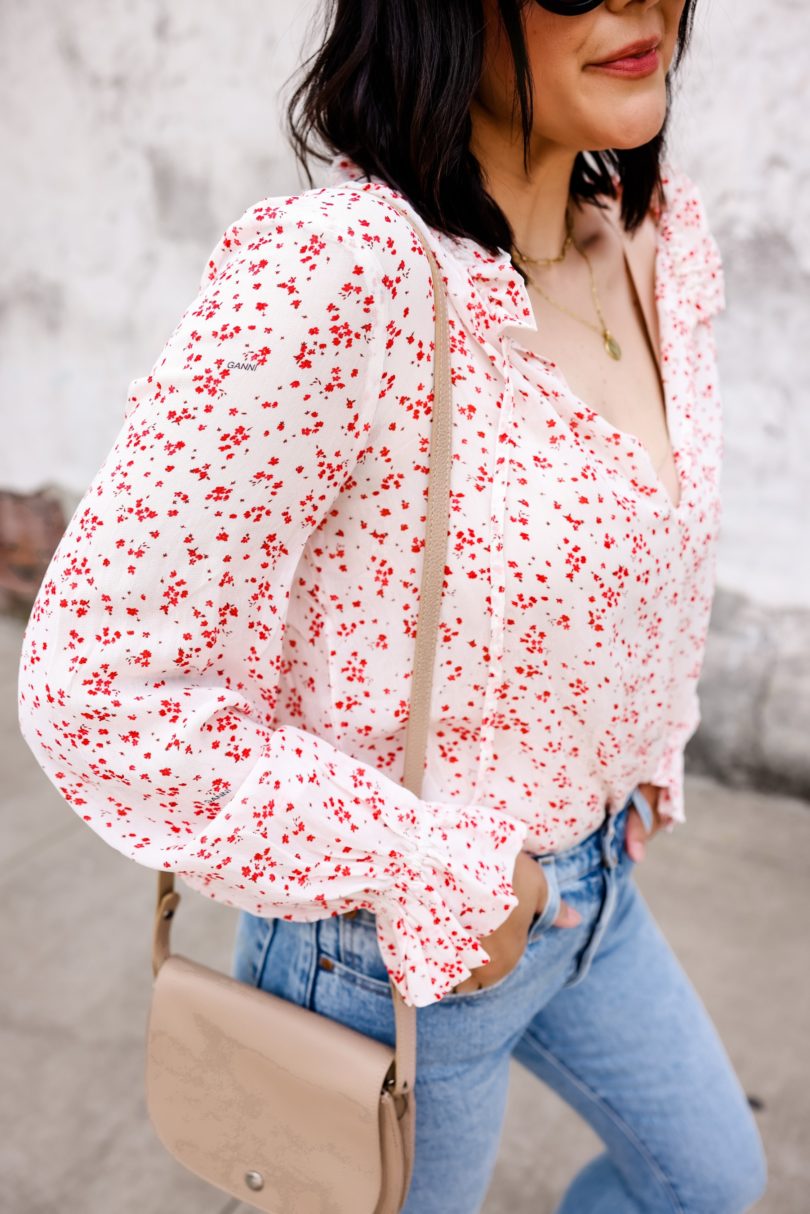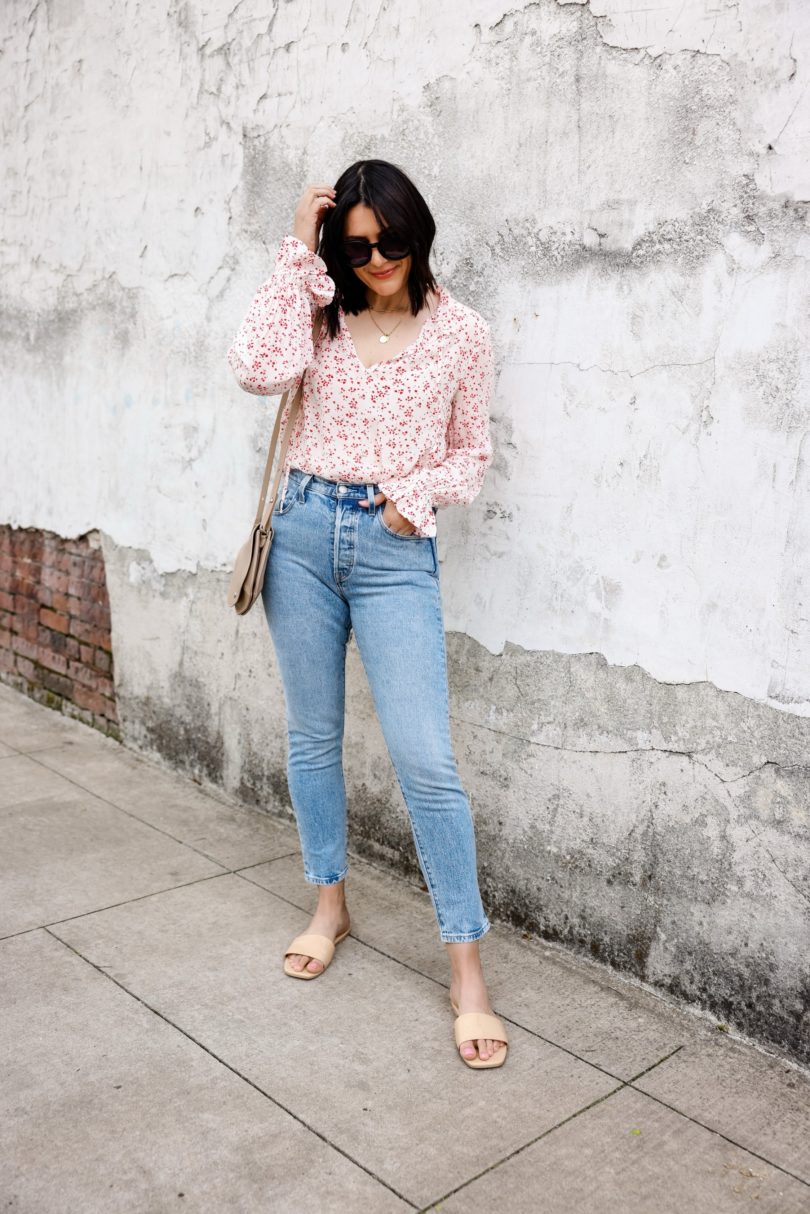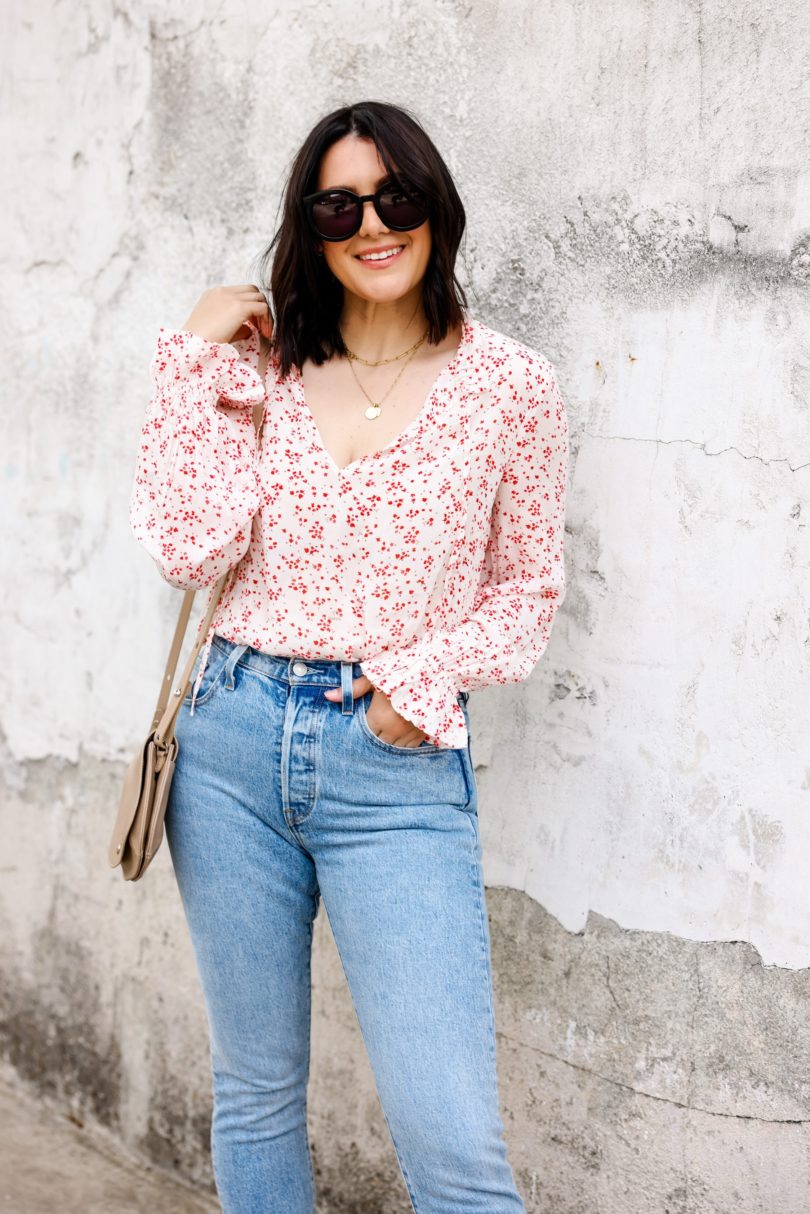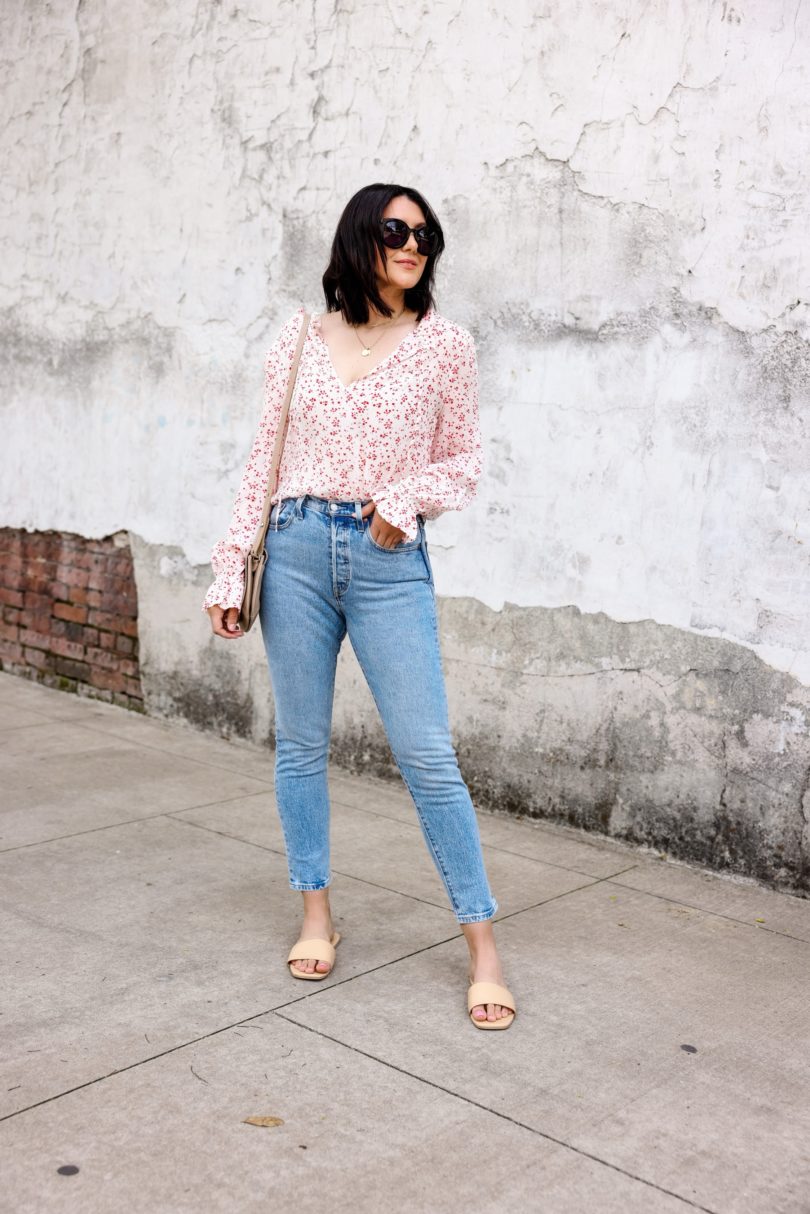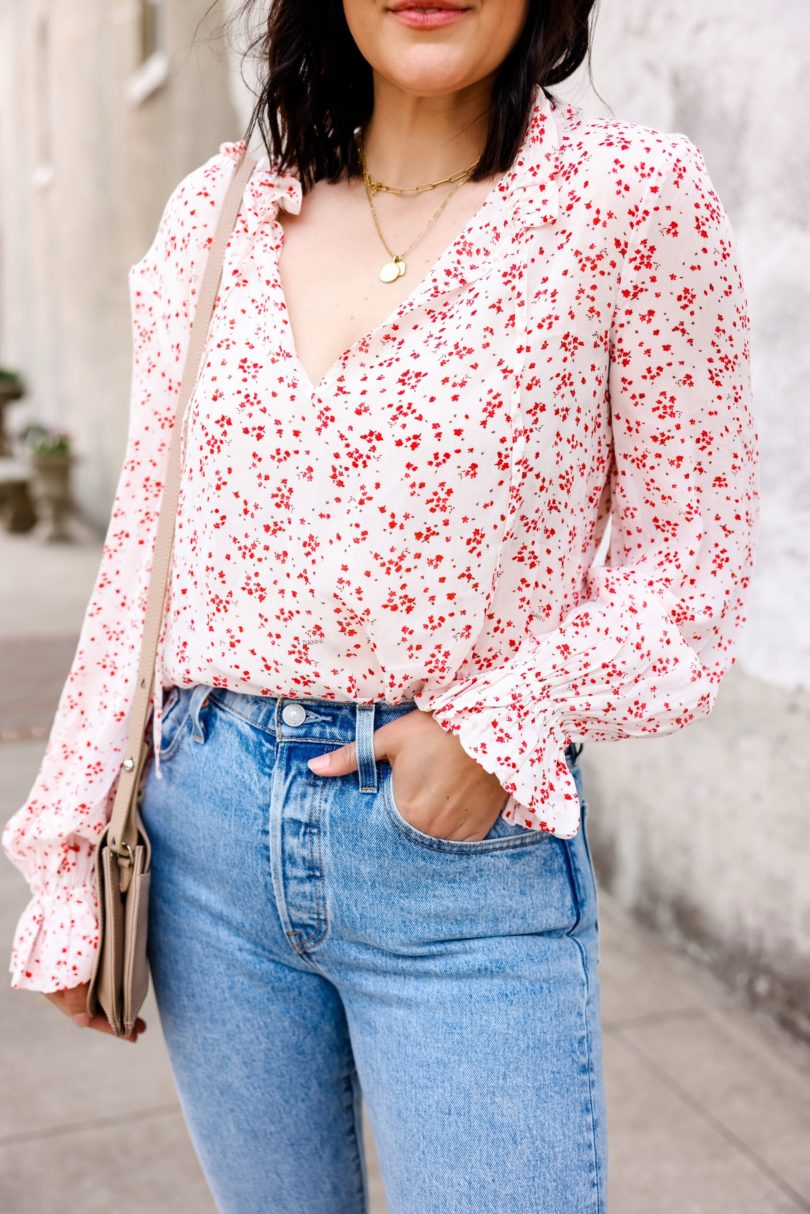 Somedays I have all the words (see yesterday's stream of consciousness) and other days I have zero words. That is today: No Words Thursday. It's been gloomy and rainy here all week and my motivation has been taken hostage by the sun, which left on Monday and hasn't shown back up since. When he comes back, my words should return as well as my will to do anything other than drink coffee on the couch. At least I think it will. If not, you know where I'll be; on my couch, drinking coffee, watching Sister Wives and talking to them as if they can hear me.
I really need the sun to come back out. 
Since I can't force the sunshine, I can at least dress a little brighter, right? And nothing says 'spring' like a floral blouse and I love this one from Nordstrom. It's a little bit big (this is the 8) and it's definitely low cut, so be aware of that. I'd say you can size down one if you want it to fit closer, but overall pretty true to size. It's not sheer, but it's not not sheer so a nude bra should cut it just fine. You can find it here!
I've found a super similar top as well that's under $50! You can check that one out here. Plus, I've rounded up a few other pretty floral blouses below, ranging from $20 to under $200! They're in ROYGBIV order, too. I am not here to play today.

I'm working on a sandals post for summer and these are some of my favorites this year. I've been slipping them on with everything — they just work. You can find them under $55 here!