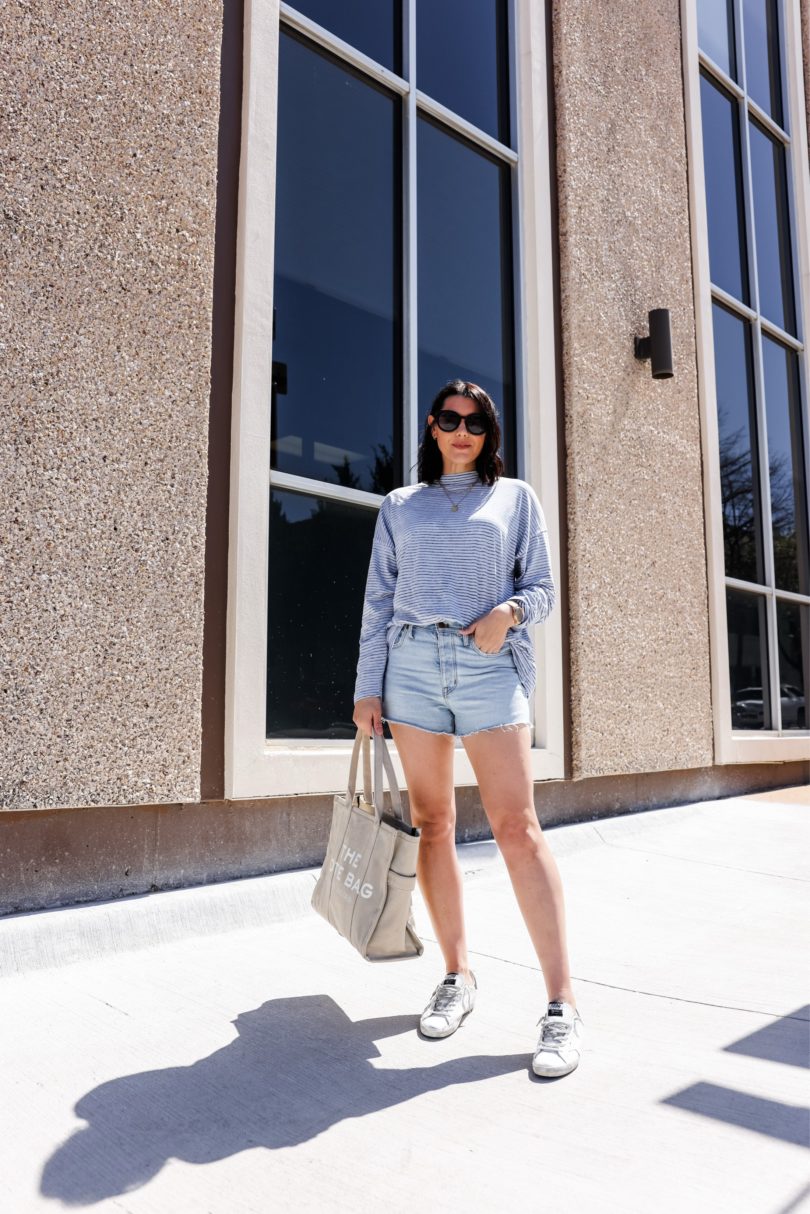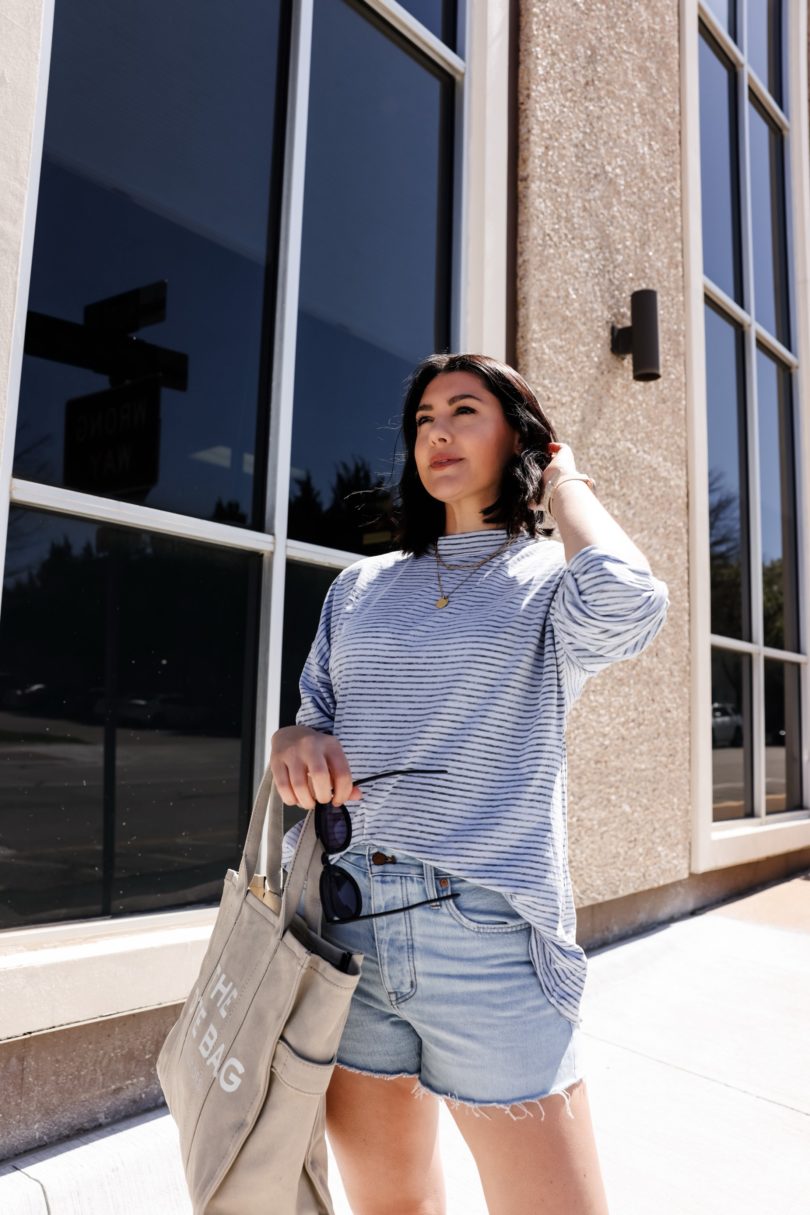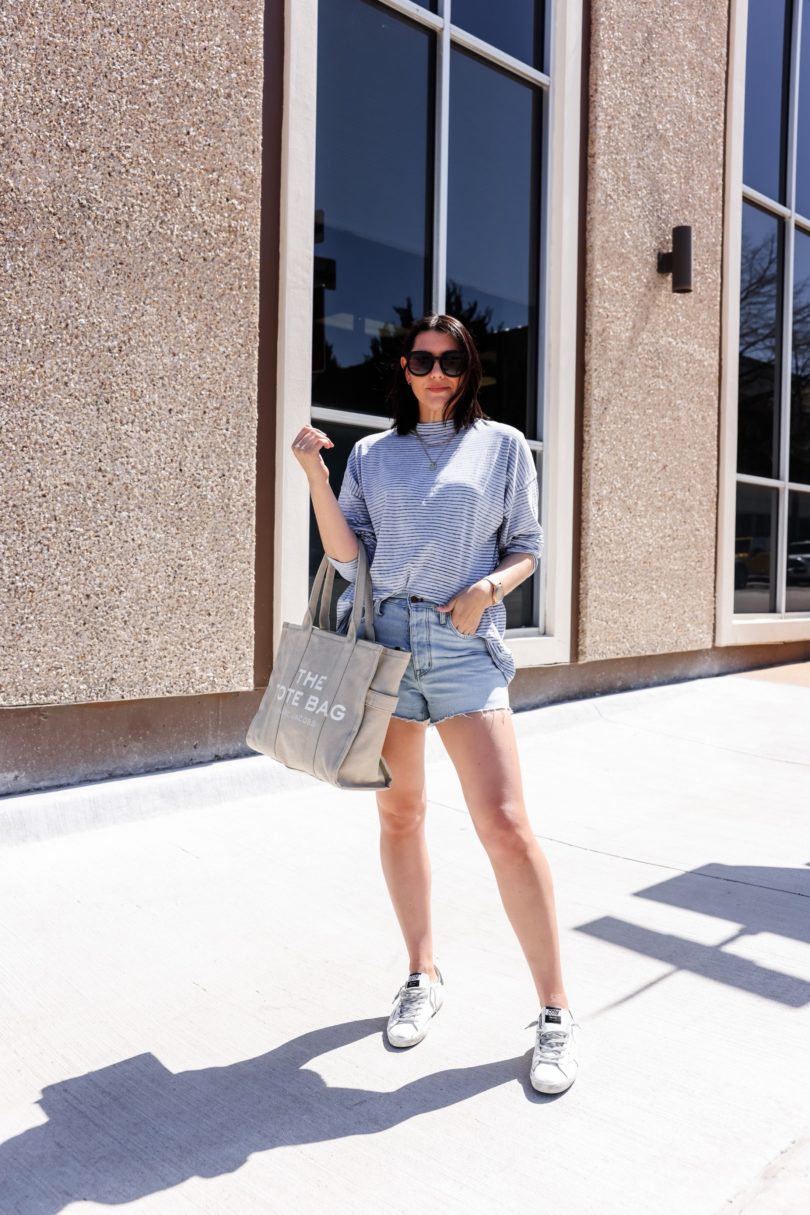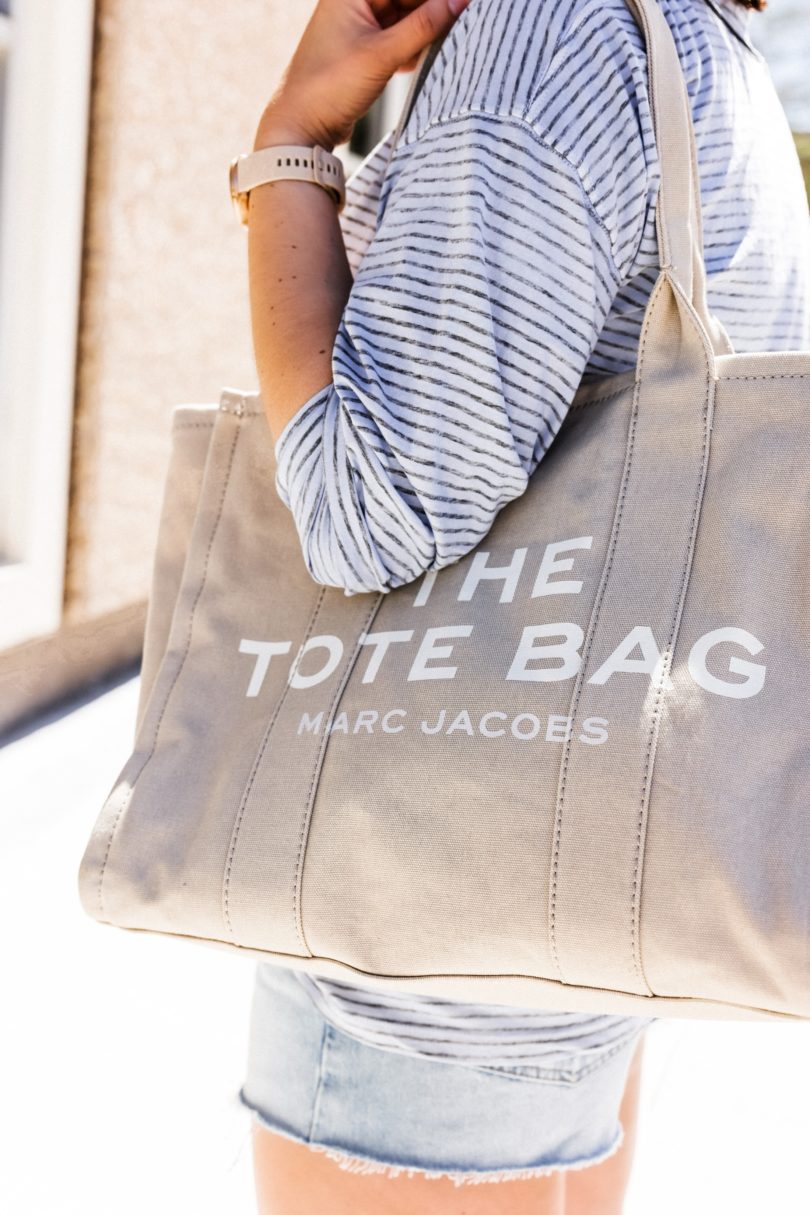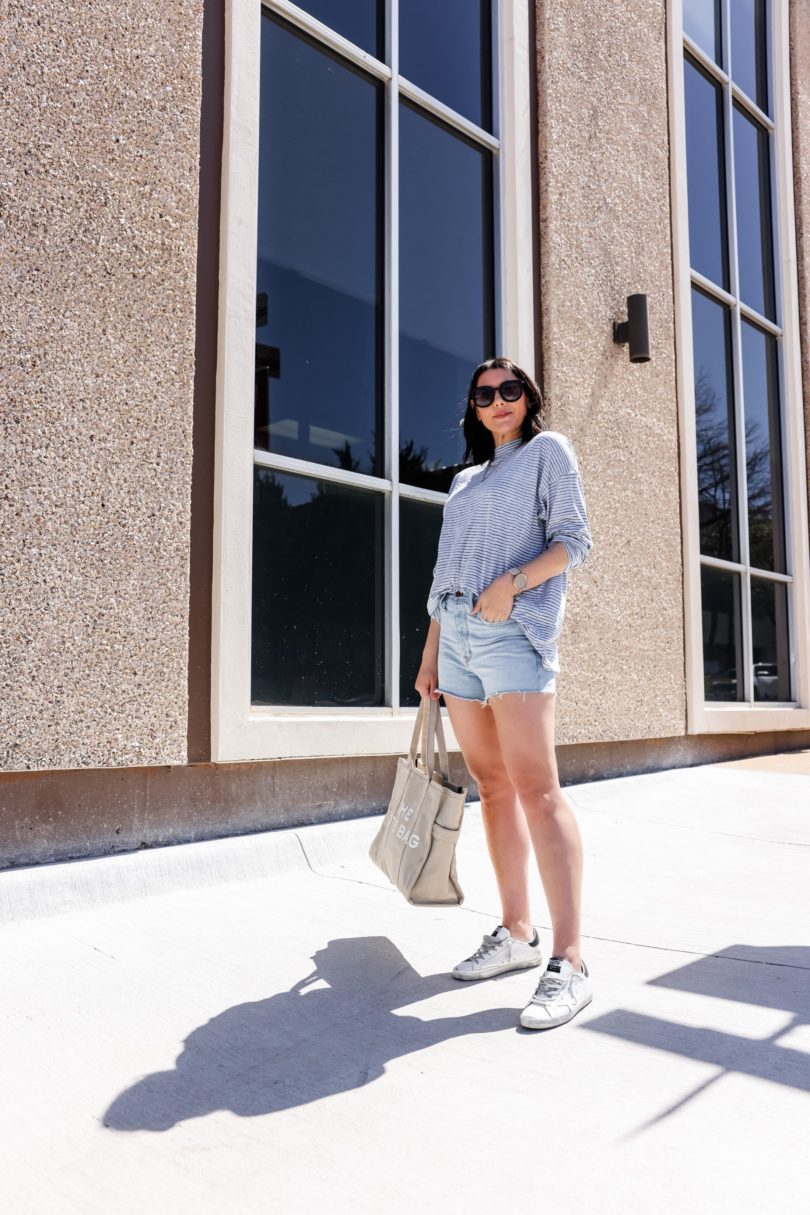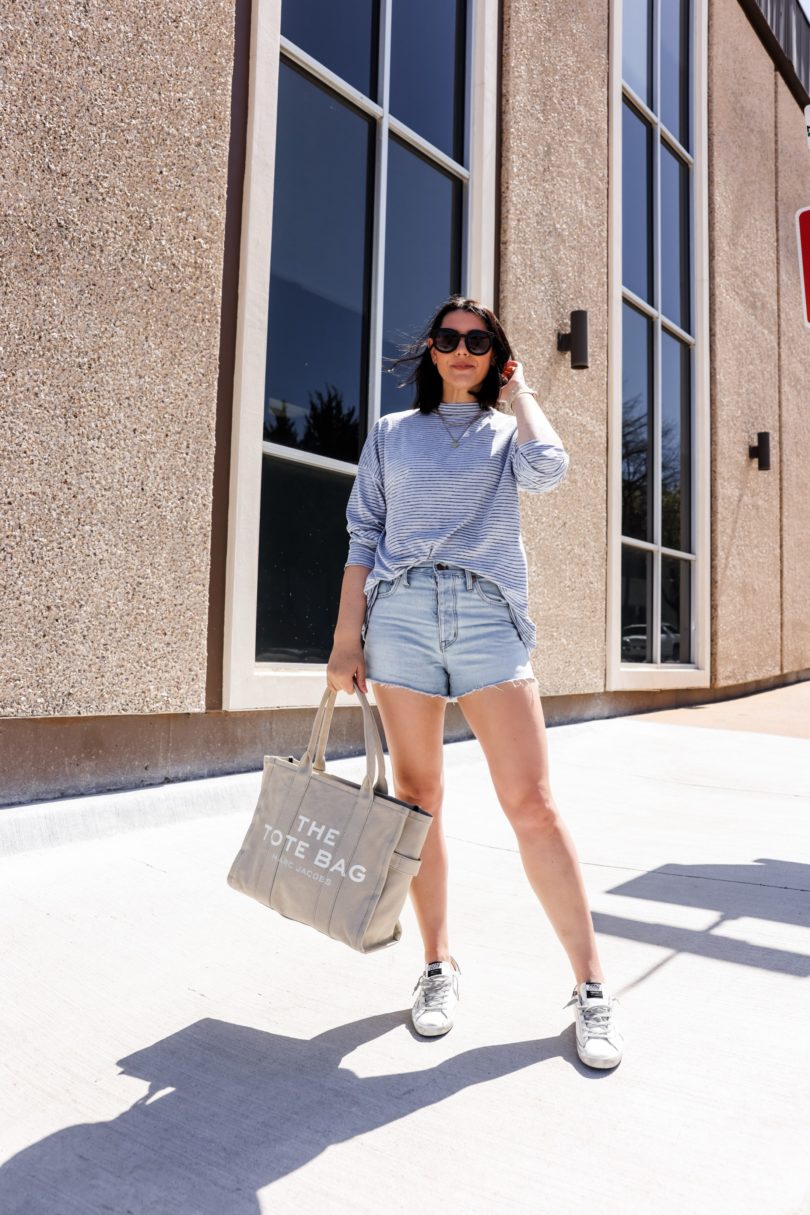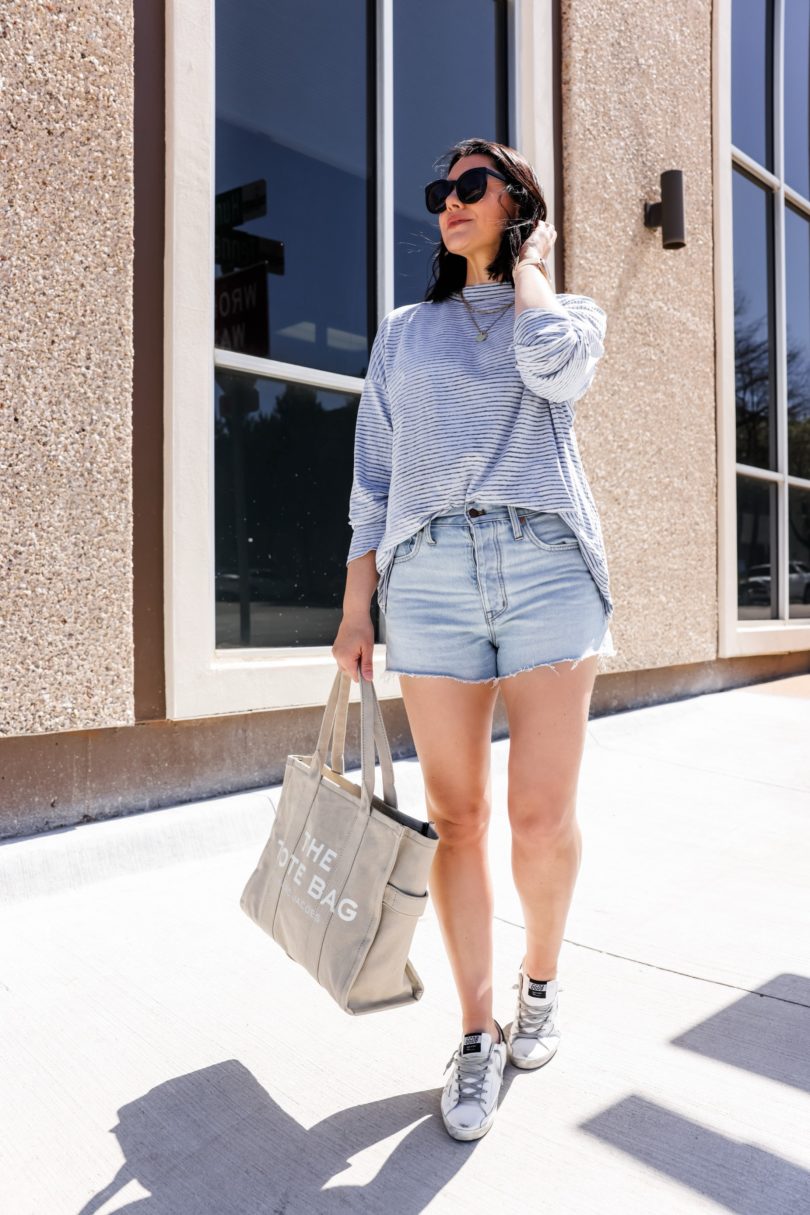 If you can't tell by my hands in my hair in every single photo, the wind was seeking revenge on my good hair day. She gets so jealous of my luscious locks and wants to ruin them. Fun fact: she succeeded. I looked like I had been throw a wind turbine by the end of these photos. You win, wind, you win.
I know I'm showing my age by saying this next sentence but…can you believe it's April? Does this year feel like it's flying by or is it just me being 36? Lemme know. Since it is April, I'm busting out the shorts. I know it's early-ish but it's warm here and I've been reaching for the shorts in the afternoons. I picked up two pairs this month and I really love them both. This pair is from Madewell, a high waist relaxed pair. They fit a lot like the Agolde Parker vintage shorts. I'd say they run true to size as well! I'm in the 28 here. Find them here. 
The other pair I'll have to feature soon, but they're from Old Navy and their a super cute fit. Which is kind of rare with denim shorts from ON, no offense to them of course. But when I find denim from there that fits well, I snatch it up. You can find this pair here — I bought the 8 and they fit great!
PS: My tunic is on sale! I'm in the medium and it fits like a Free People medium AKA oversized. I like this size but it's a generous tunic fit. Find it here.