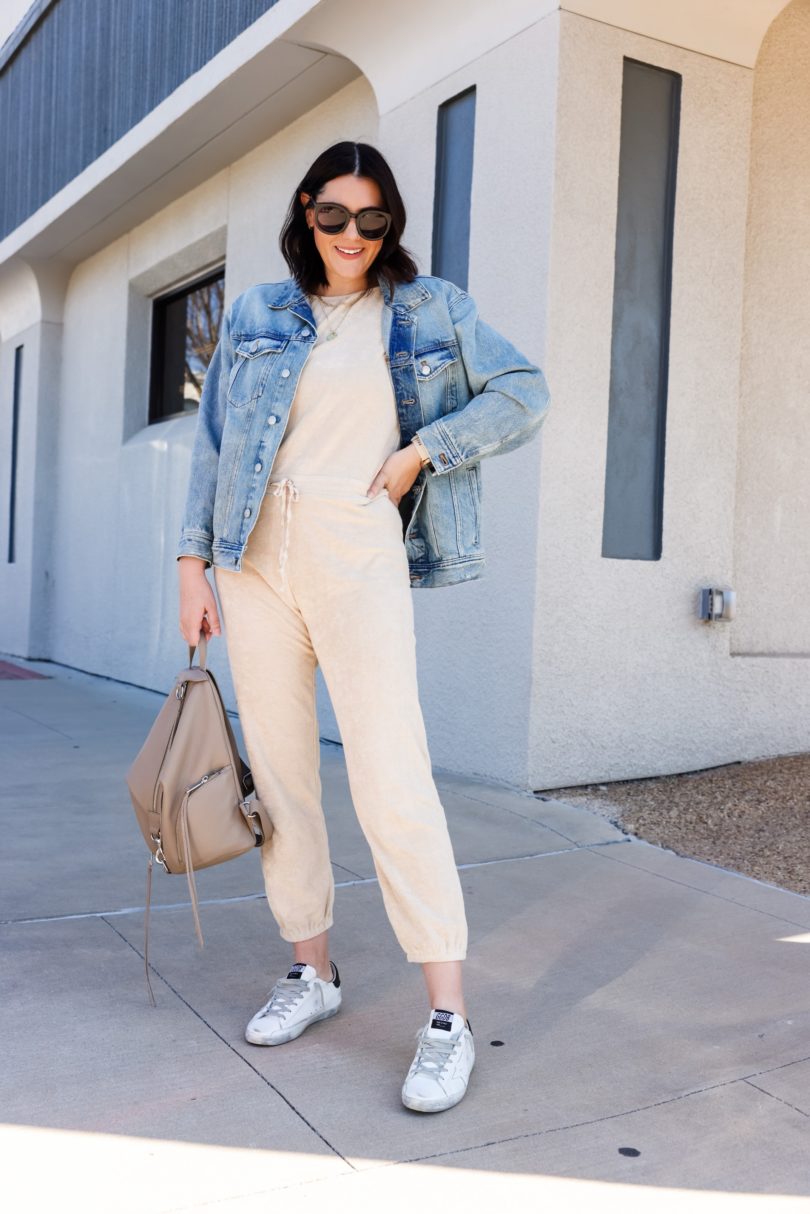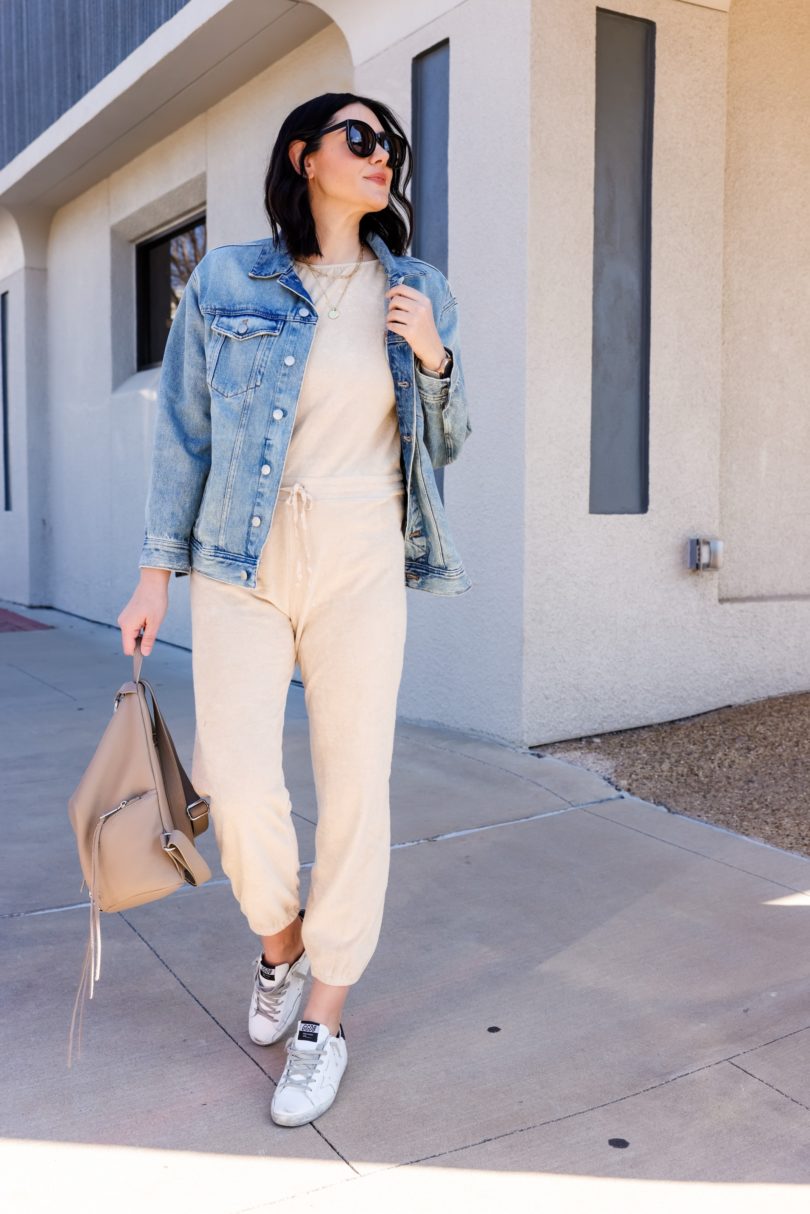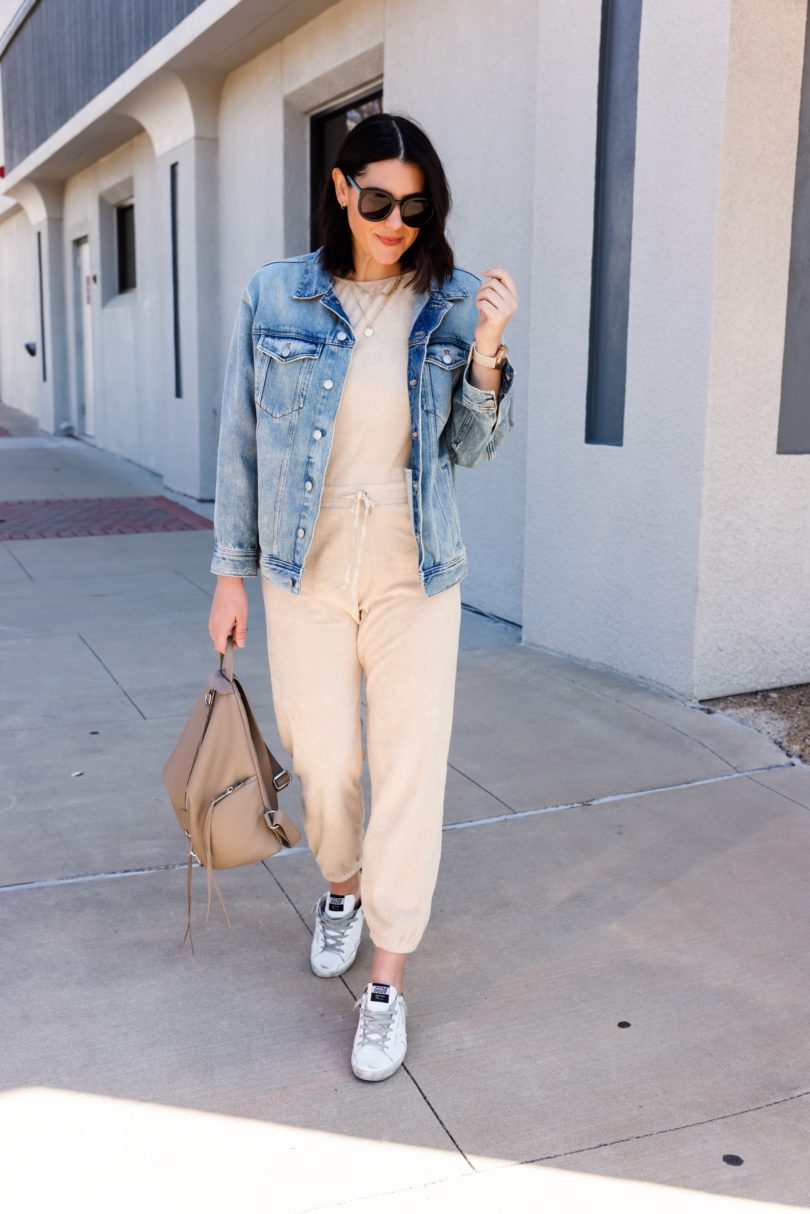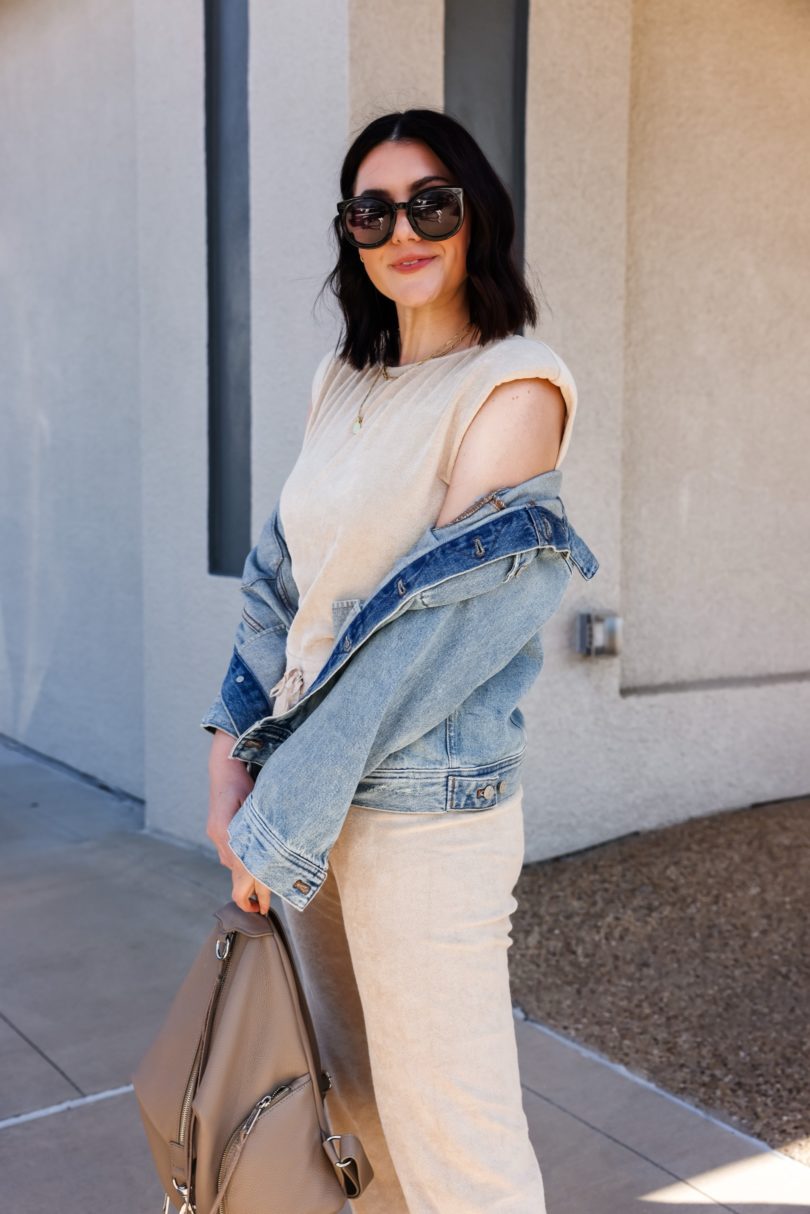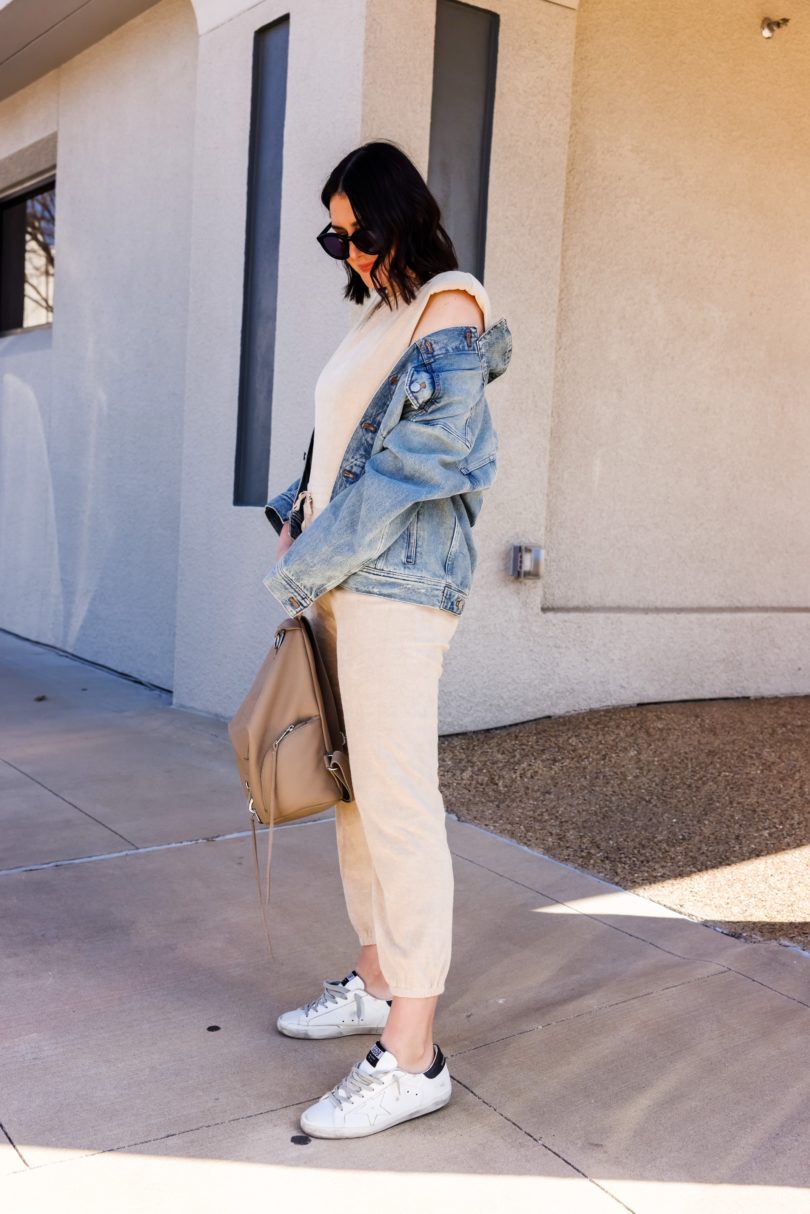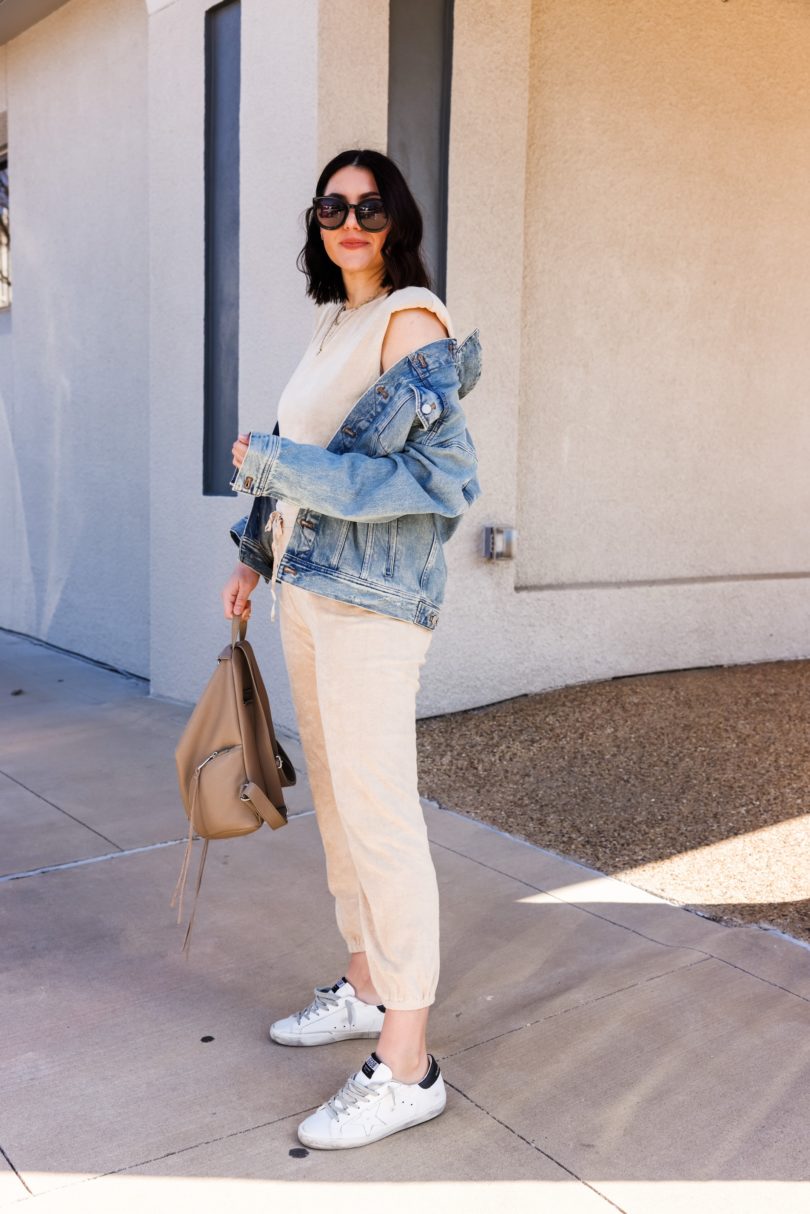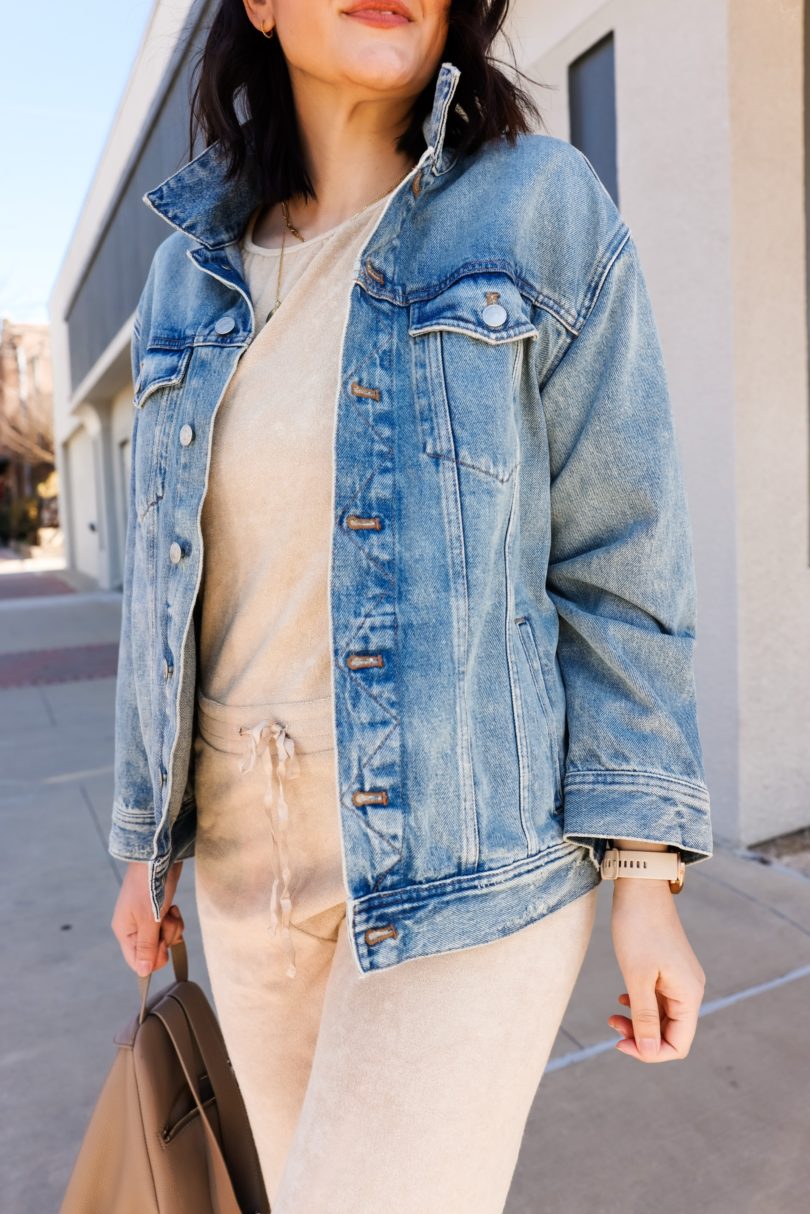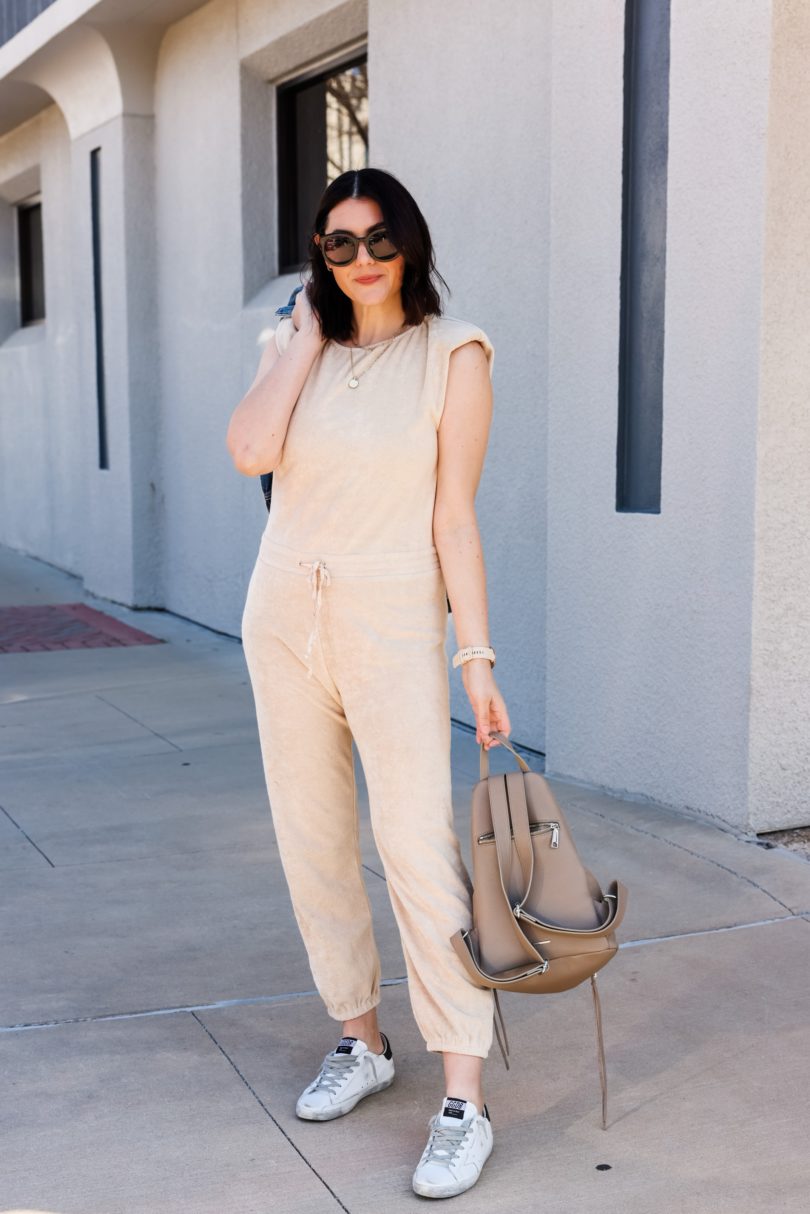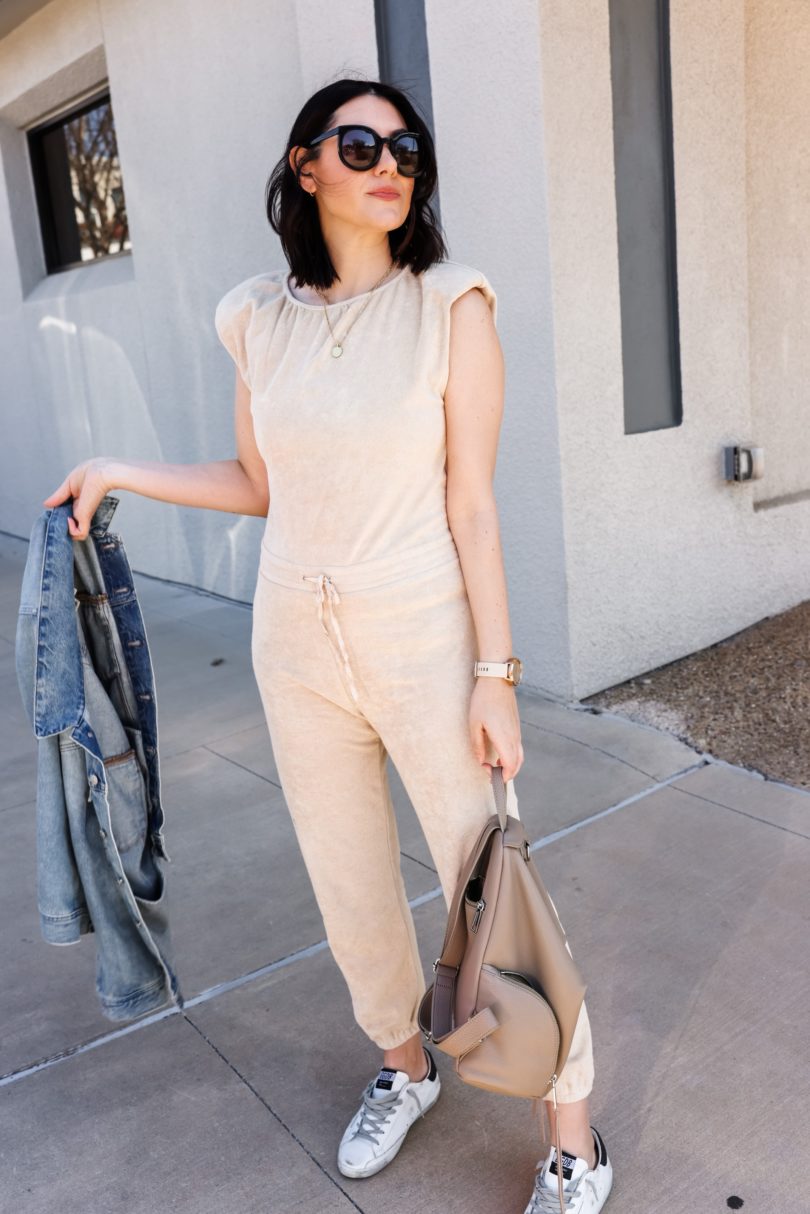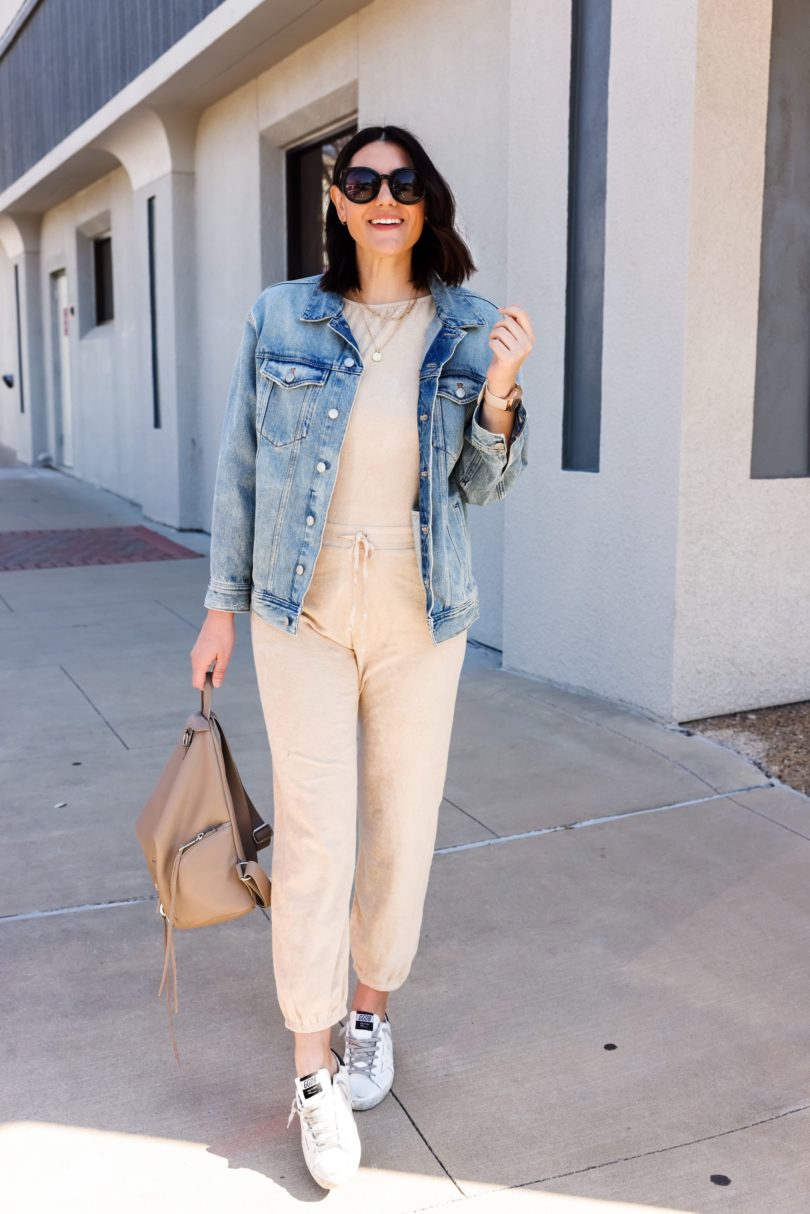 Let's just talk about the elephant in the room and that is my terry cloth jumpsuit. It's not quite a velour Juicy Couture set, but it's pretty damn close. Someone give me a Juicy Tube and a small armpit purse, it's 2004 again, baby. But can I tell you a secret…?
I actually love it.
Sometimes I order things online on a whim and think 'meh… we'll try it' but really knowing it's gonna be a bust. This jumpsuit might have been one of those things but it turns out that I was wrong. I love this jumpsuit. It's long enough in the torso (bonus points), the padded shoulders aren't obnoxious and the fabric is super soft plus I can dry my hands on it after I wash them for 20 seconds. Fashionable AND pragmatic. We love to see it.
I am in the medium of the jumpsuit and it fits a bit generous but I would say true to size. Find it here!