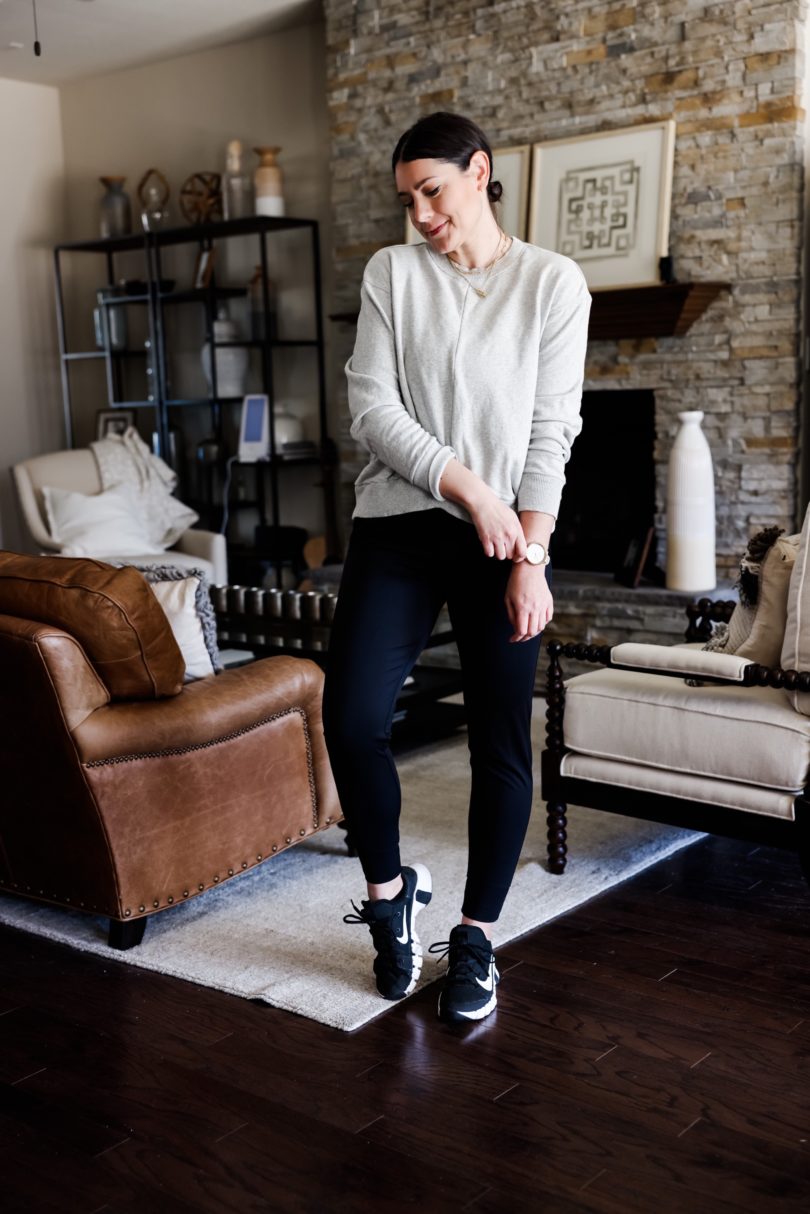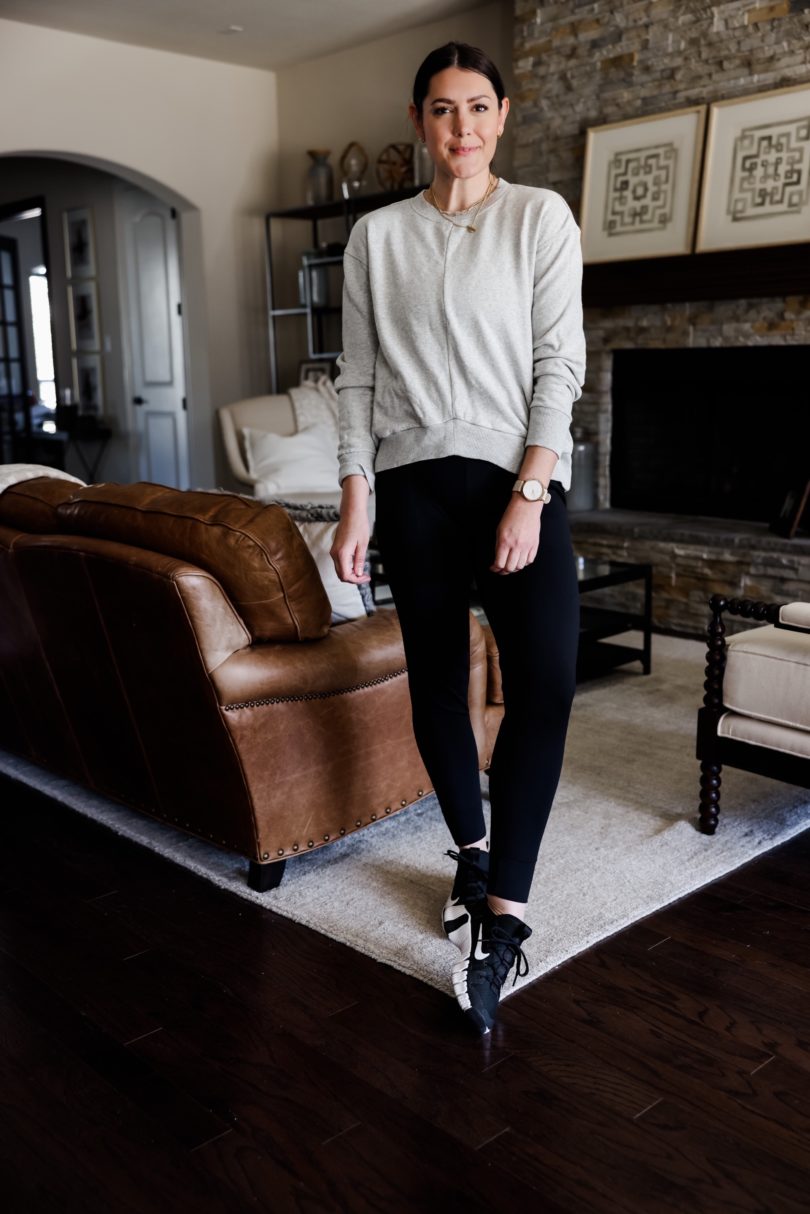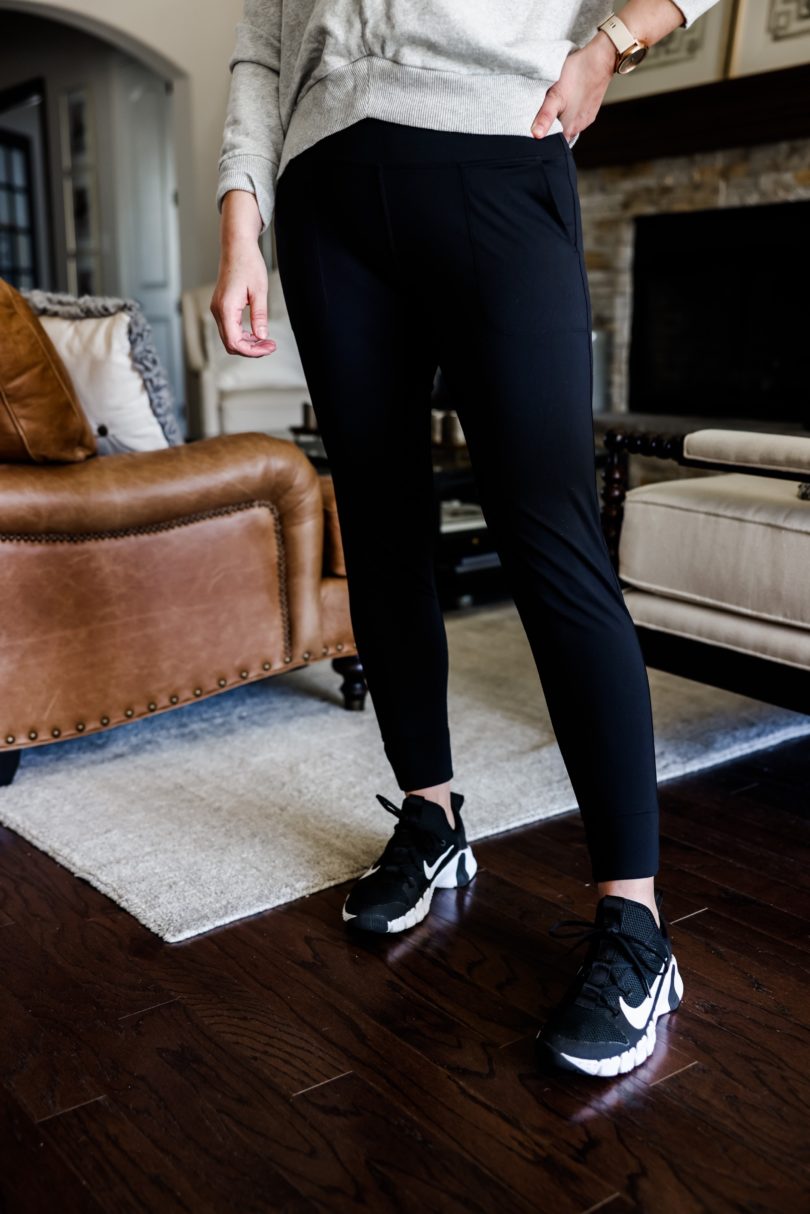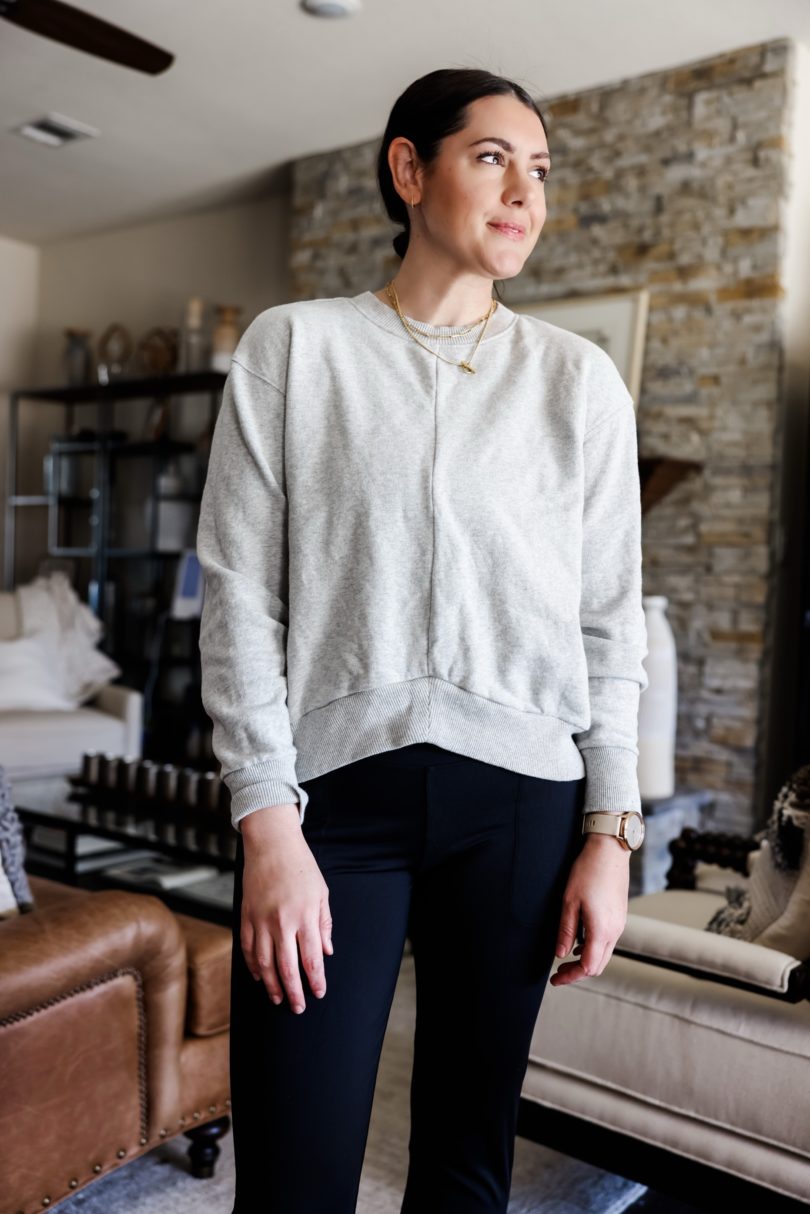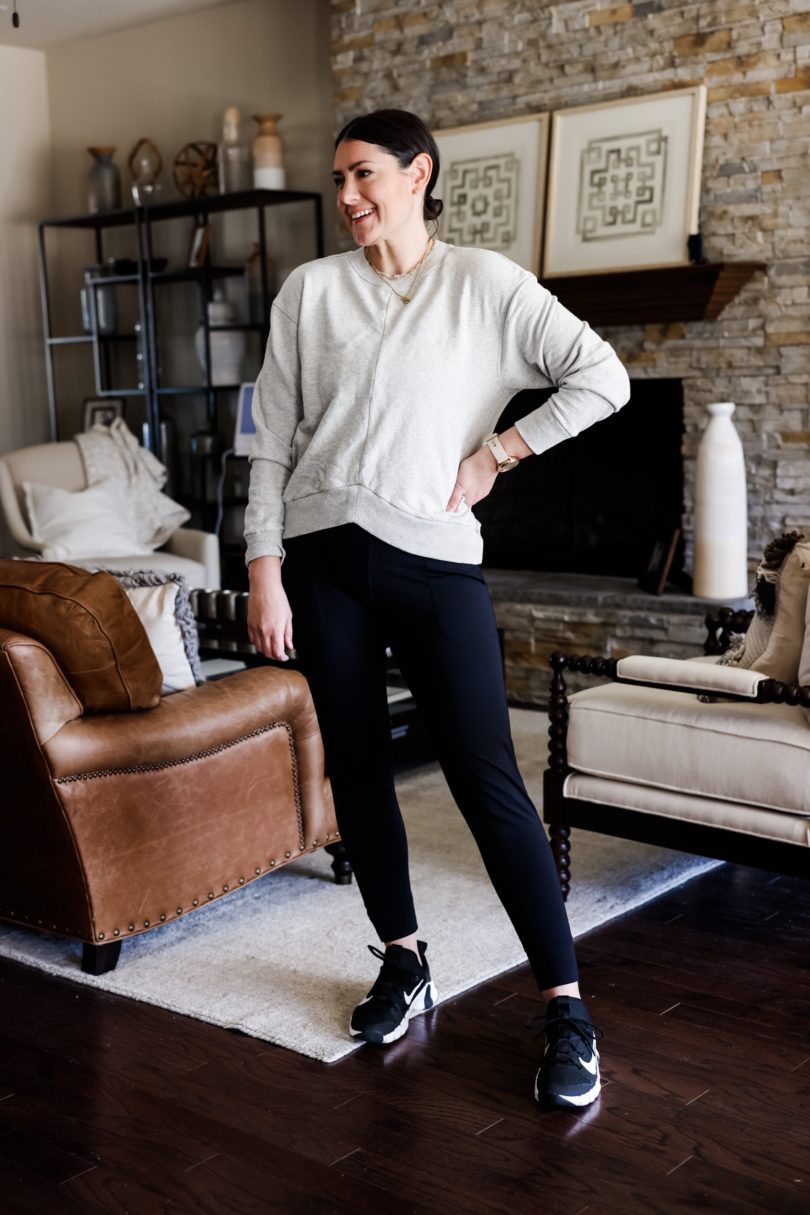 I have waxed poetically about these pants on IG and stories but I've yet to bring these bad boys to the blog. And I owe you an apology for that because these are my favorite, favorite pants right now. They're a nice mix between a jogger and a yoga pant (a yogger? joga pant? you decide.) in the fact that the fabric is a light weight stretchy pant like a yoga legging but the fit is like a jogger. And the best part? Well two best parts — a high wide banded waist AND pockets. Real pockets, too, not the ones on the side that start looking like cargo pants when you put things in them.  I wear the medium and I find them to fit true to size. Some of the reviews said to size up but when I did size up they were too big, so I think for a 6-8, a medium is perfect. This version is the color option 'jogger78-black'.
The other reason I love these pants is that you can wear them to workout in but they also work as just running errands / being a mom pants. I like to wear just a tee with them or as seen here, as simple sweatshirt. Or even the famous Amazon hoodie. You can't go wrong with these simple pants. I literally tell everyone about them and now I'm telling you. Let's be twins.
Here are a few cute tops you can pair with them as well!