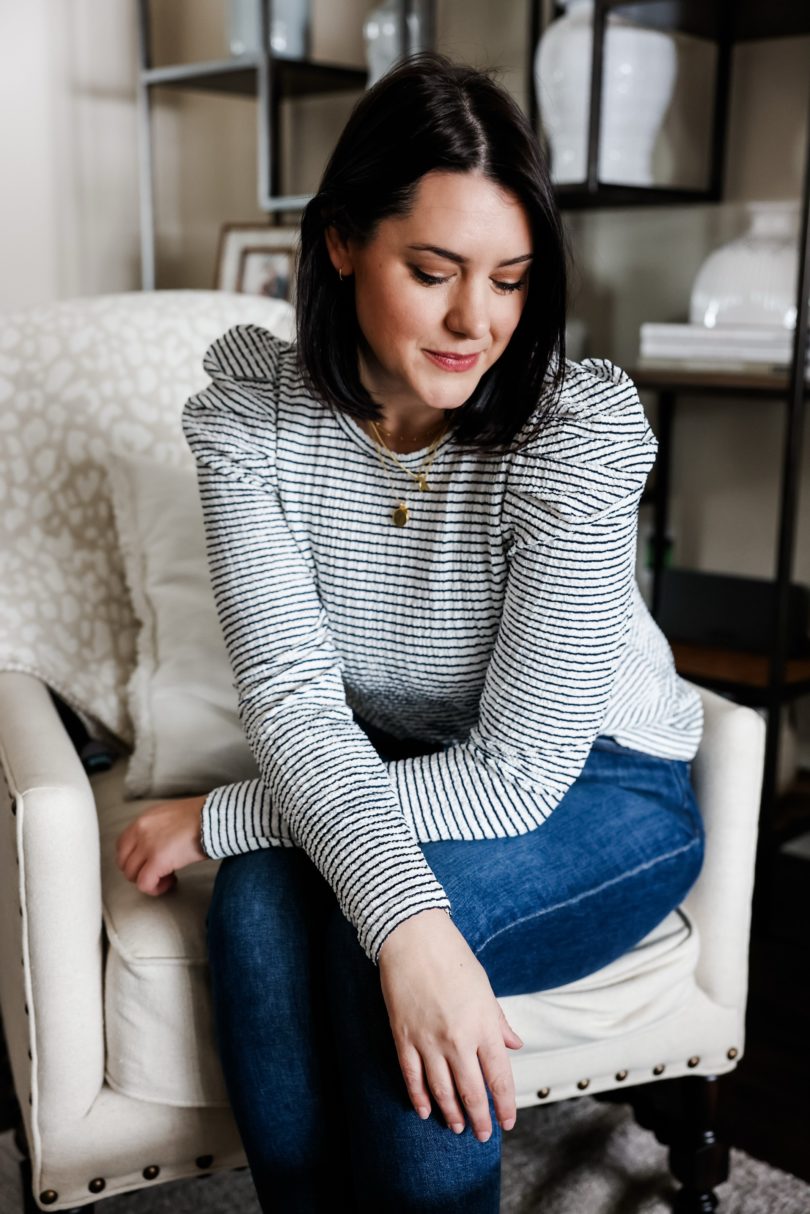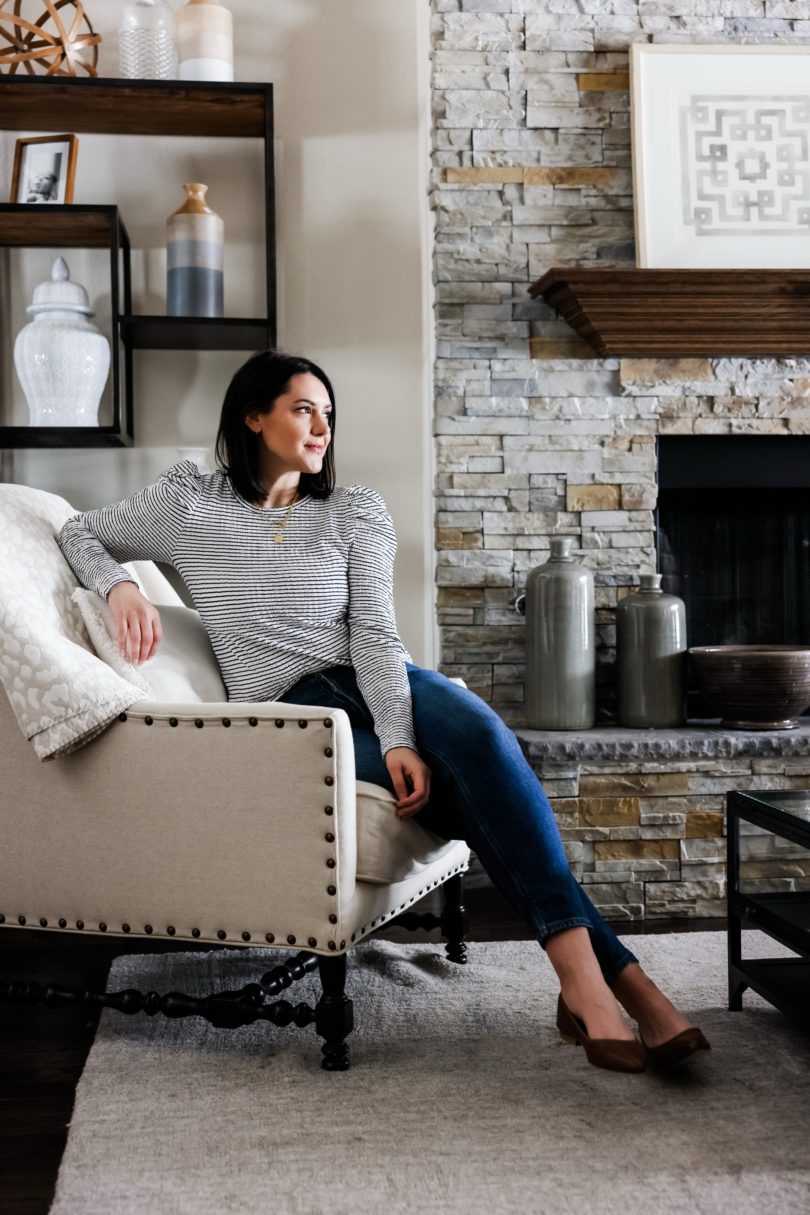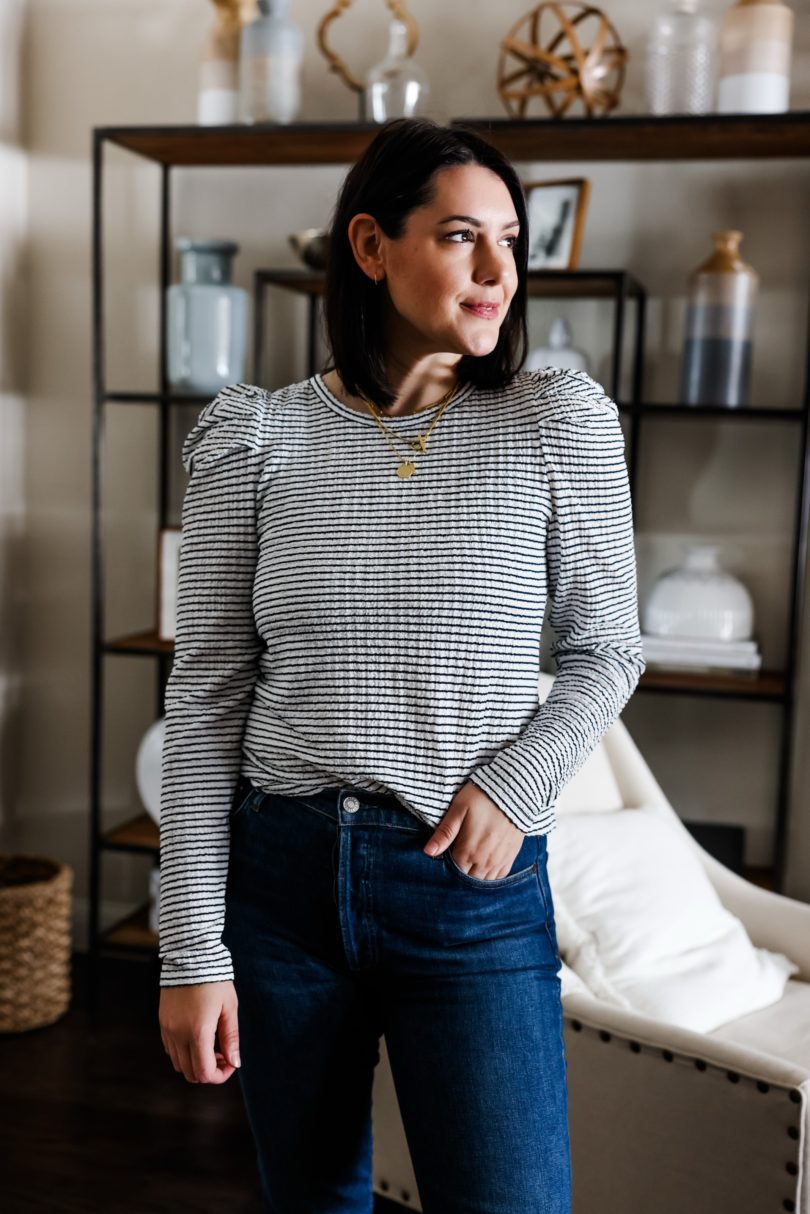 I love a puff sleeve. I like to think that this is a passing trend but I actually really love them. They are the one trend that I hope sticks around for a long time because I just think it adds that extra pop to an other wise simple top. Like the puff sleeves on this striped top, which is classic of course, adds the cutest little detail. I just feel more dressed up, if that makes sense. I mean if you're a puff lover, you get it. When you know, you know.
This is a lovely top from Loft! One of my favorite purchases recently. I am in the medium and it's not a super fitted look but I find it to be pretty true to size. You can find it here!
I've also rounded up a few other puff sleeves perfect for this in between season of late winter / early spring. See my favorites below!