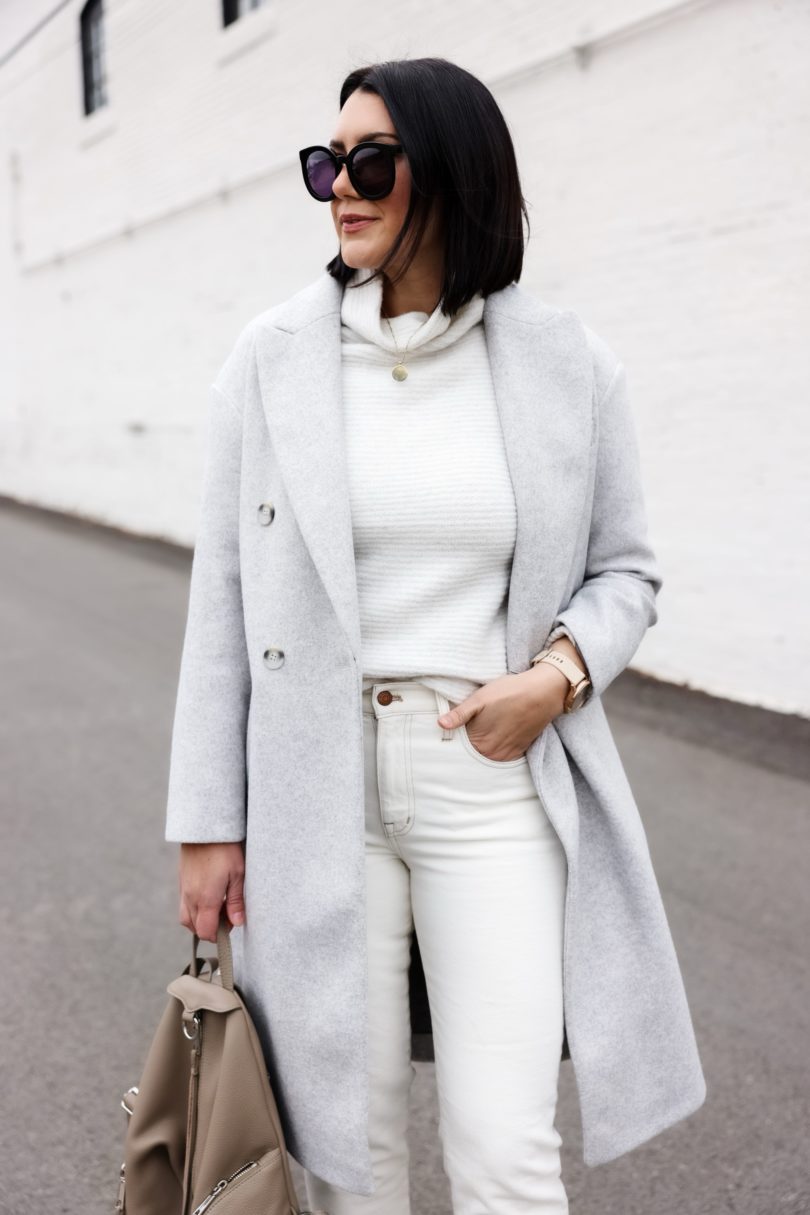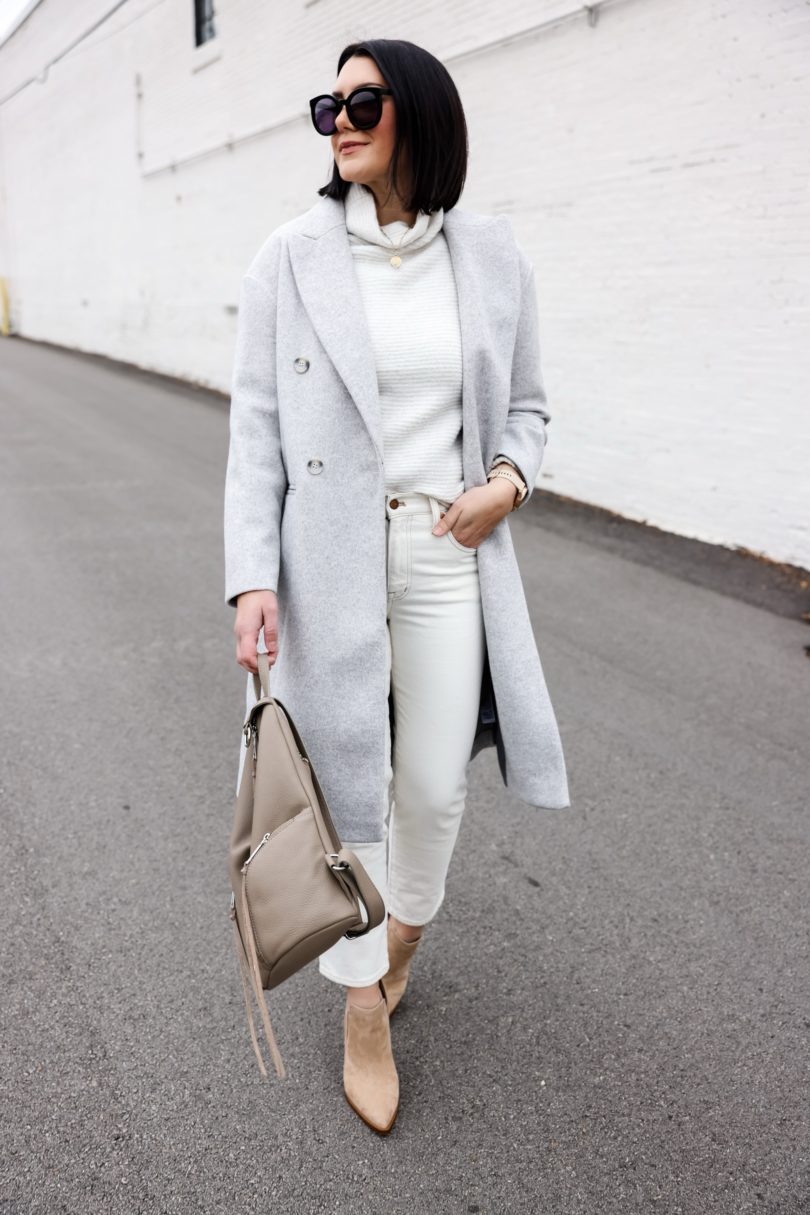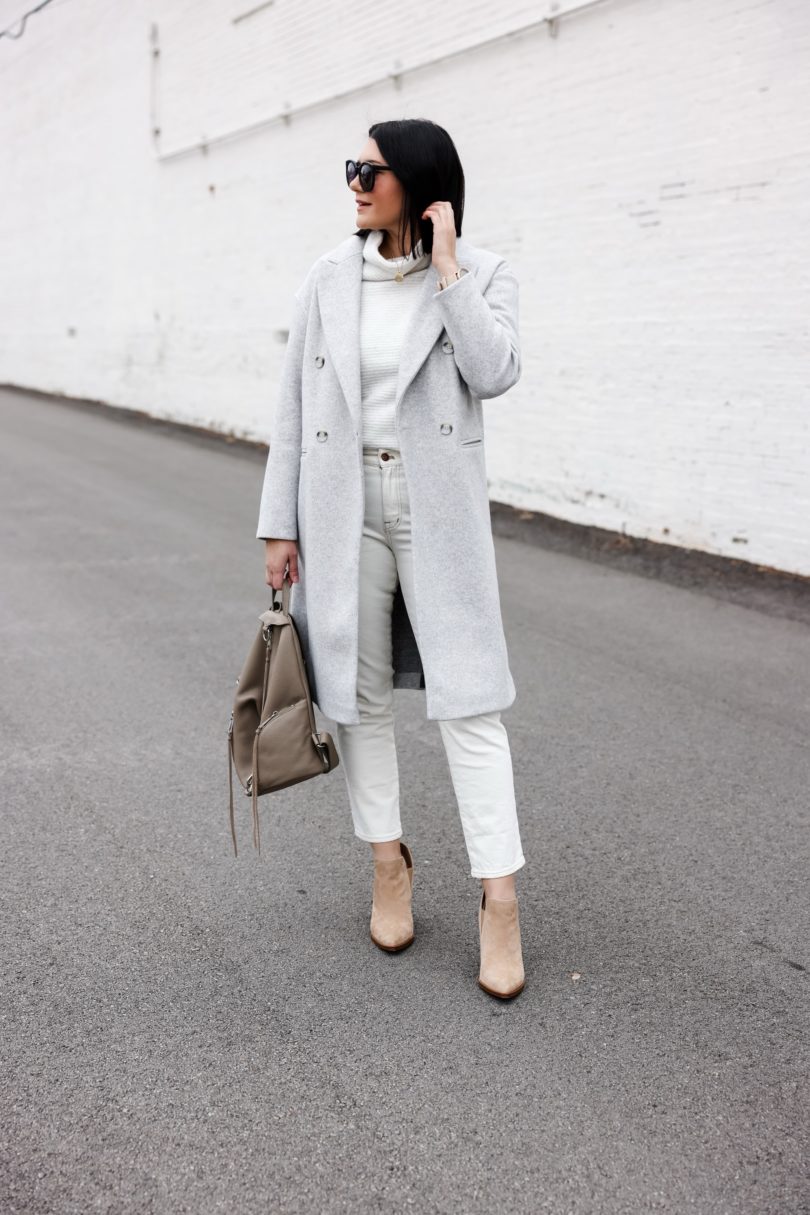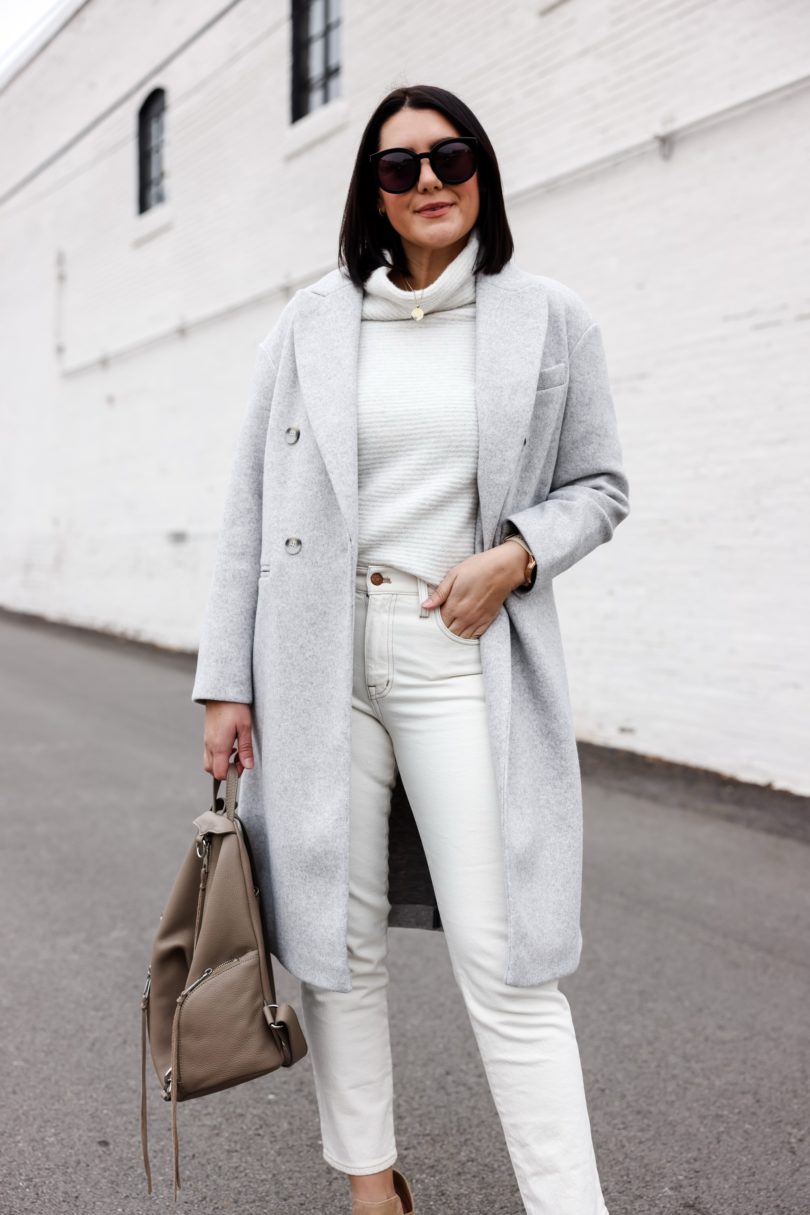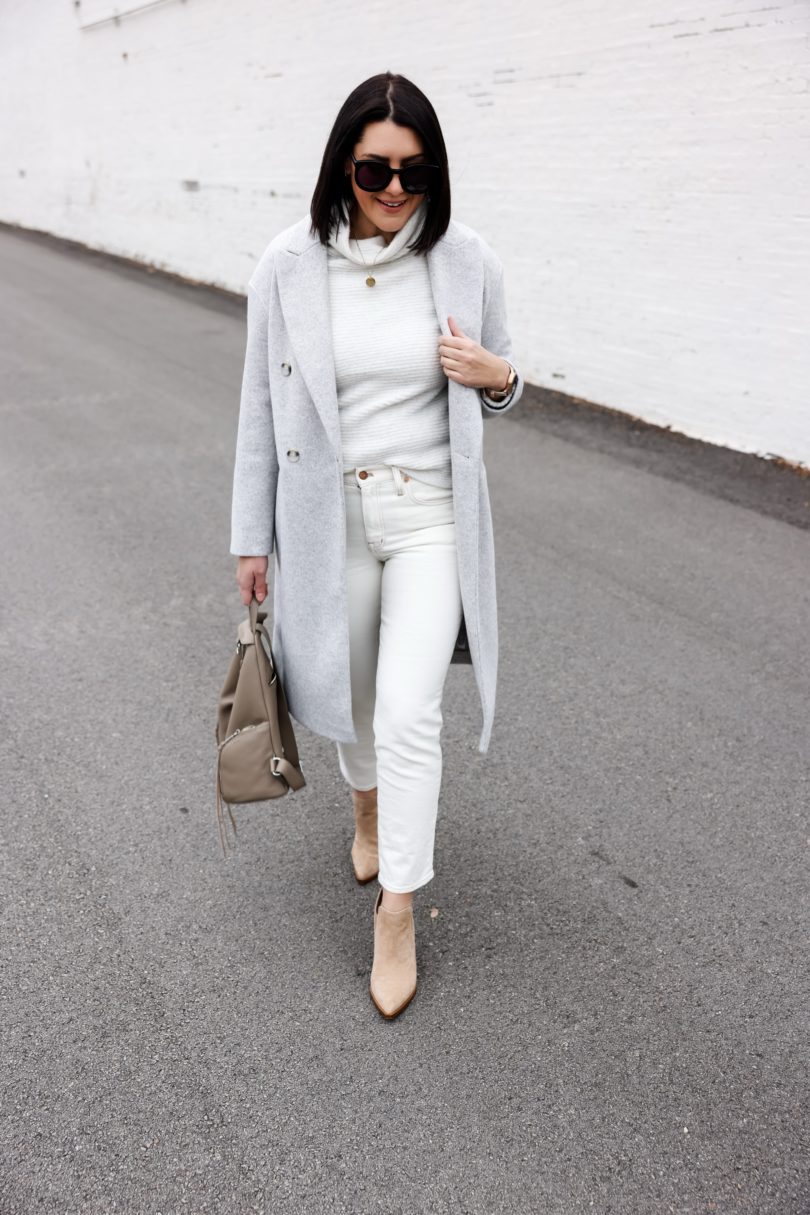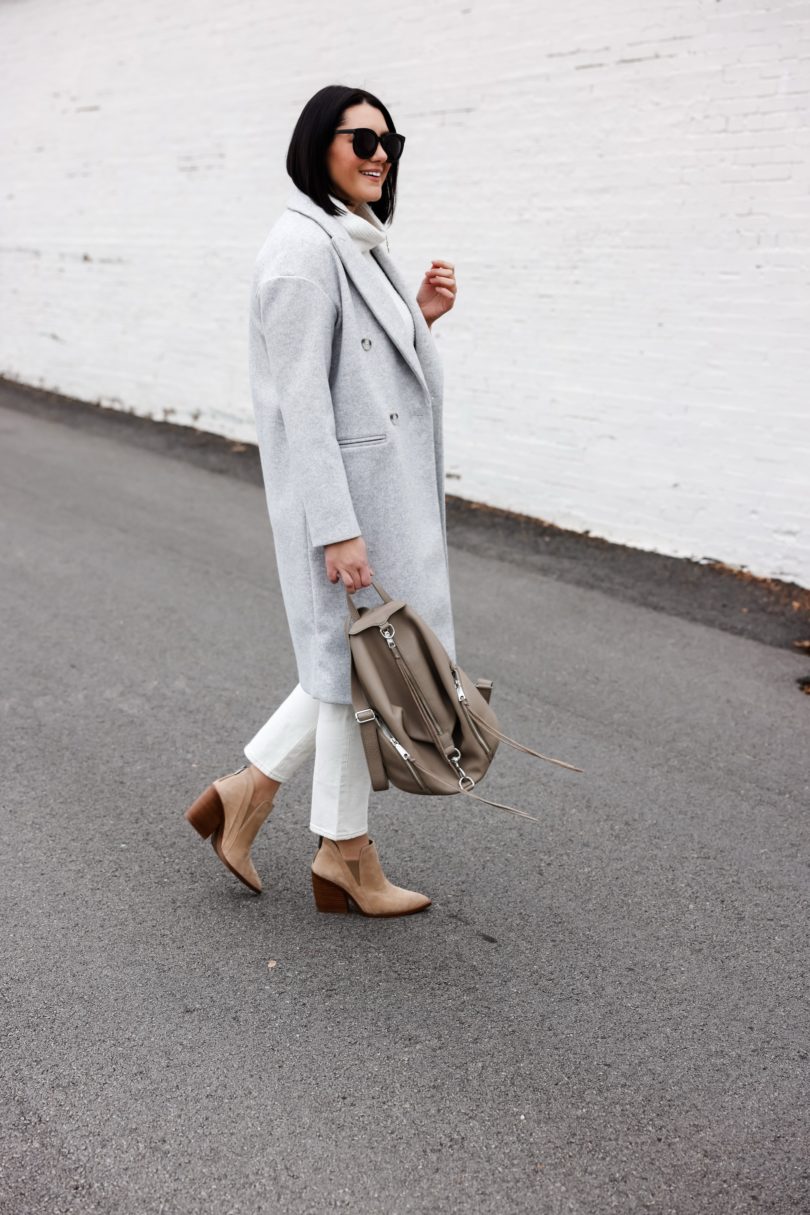 We shot this outfit last year actually…ok, ok just a week or so ago but I do love that joke. It has such a limited time to be funny and I may have used it too late. But this outfit is much too good to go into the 'I forgot to post it' pile.
You can't go wrong with layers on layers of neutrals. This outfit works so well — if I do say so myself — because all of the pieces have a cool grey feel to them, so it doesn't matter if they all match perfectly because they complement each other so well. And I have to give all the credit to this coat — it's been one of my favorites this season. Under $150 and it just goes with everything, you can find it from Nordstrom here. 
Usually I like to pull in some color but lately I've been twinning with the weather. A grey outfit for a grey day. How do you like to dress when it's cold and grey out? In color or you do you like to go along with the mood of the day?