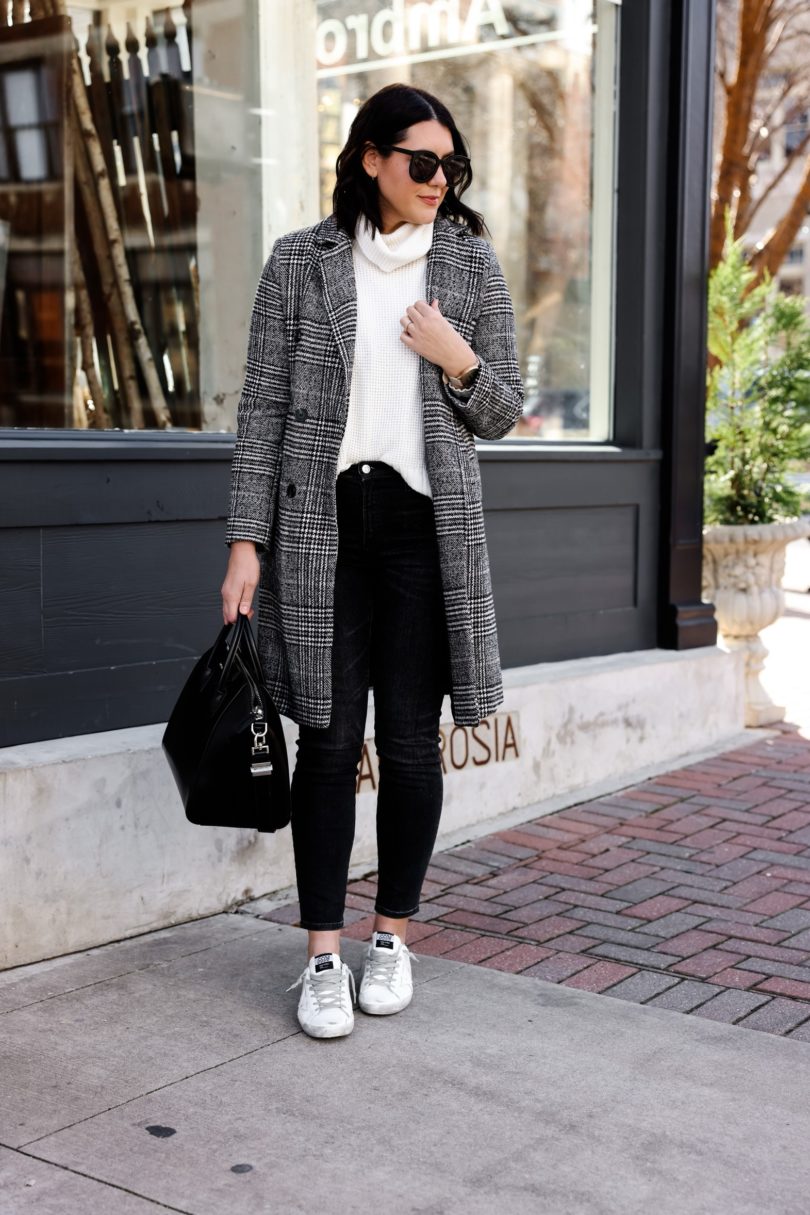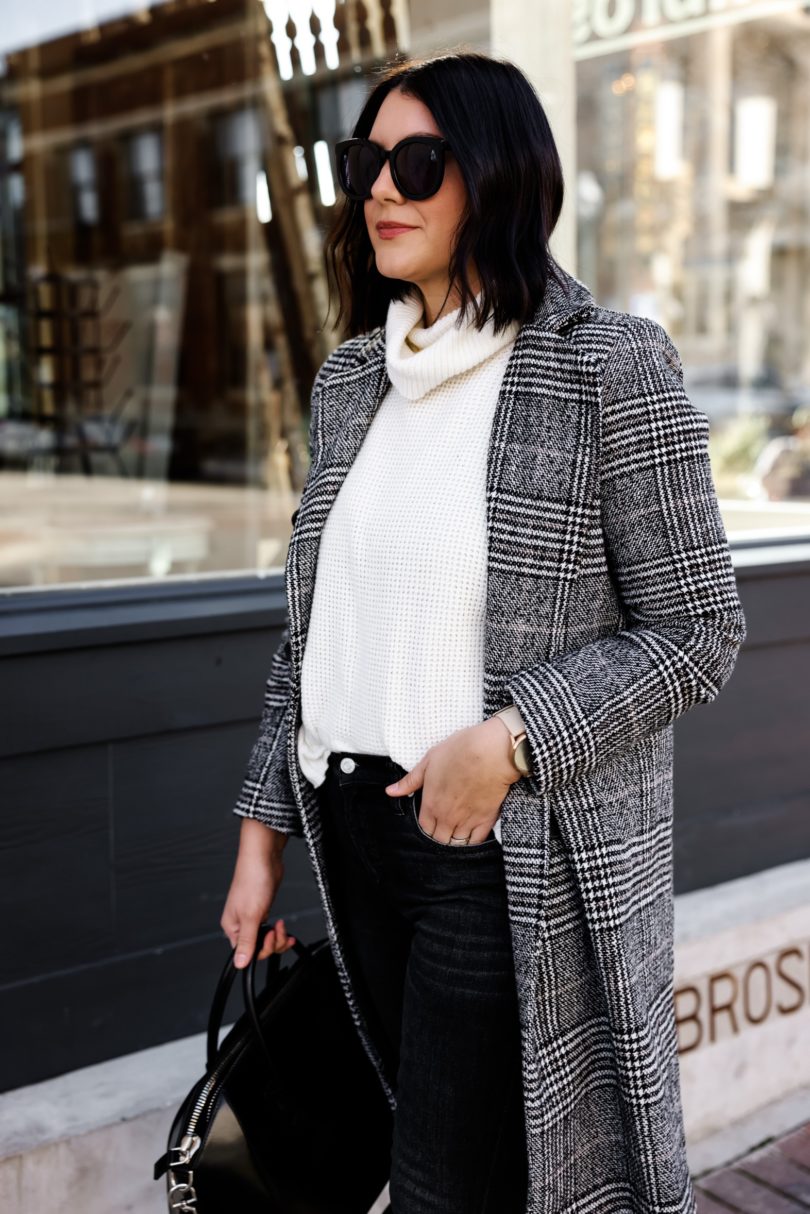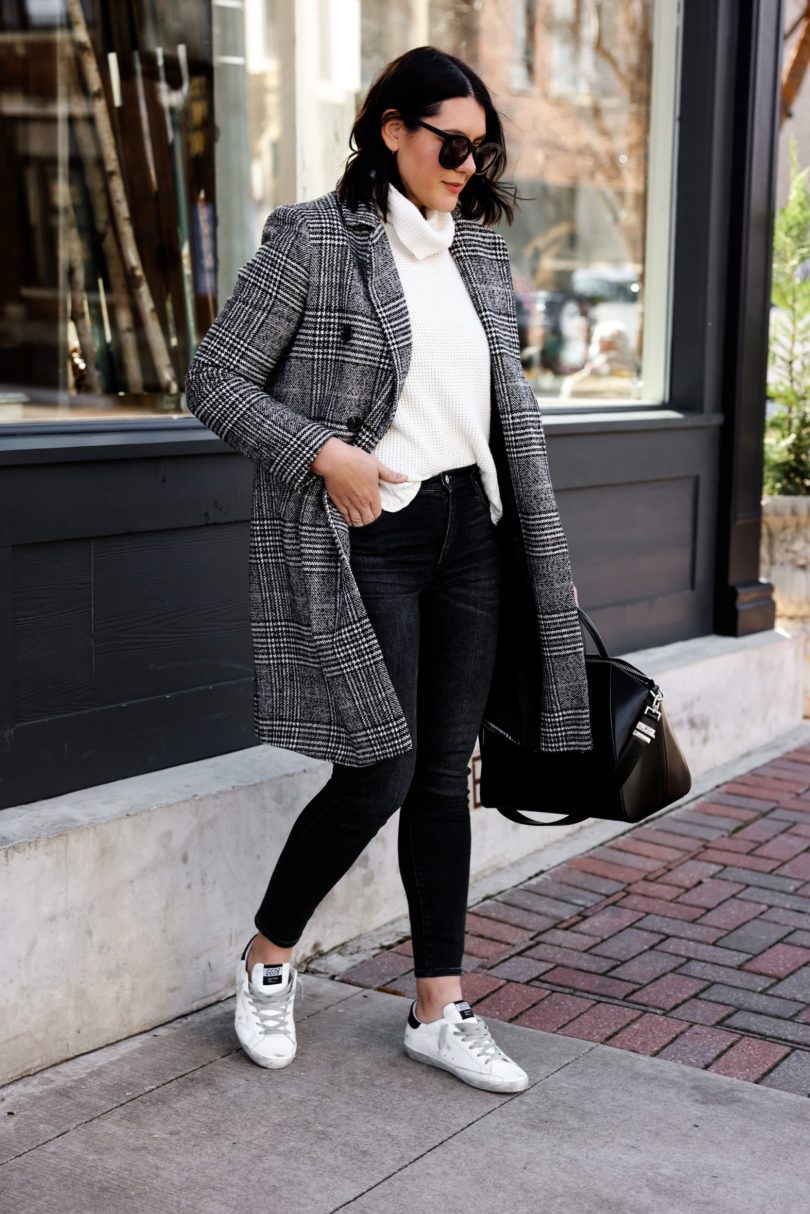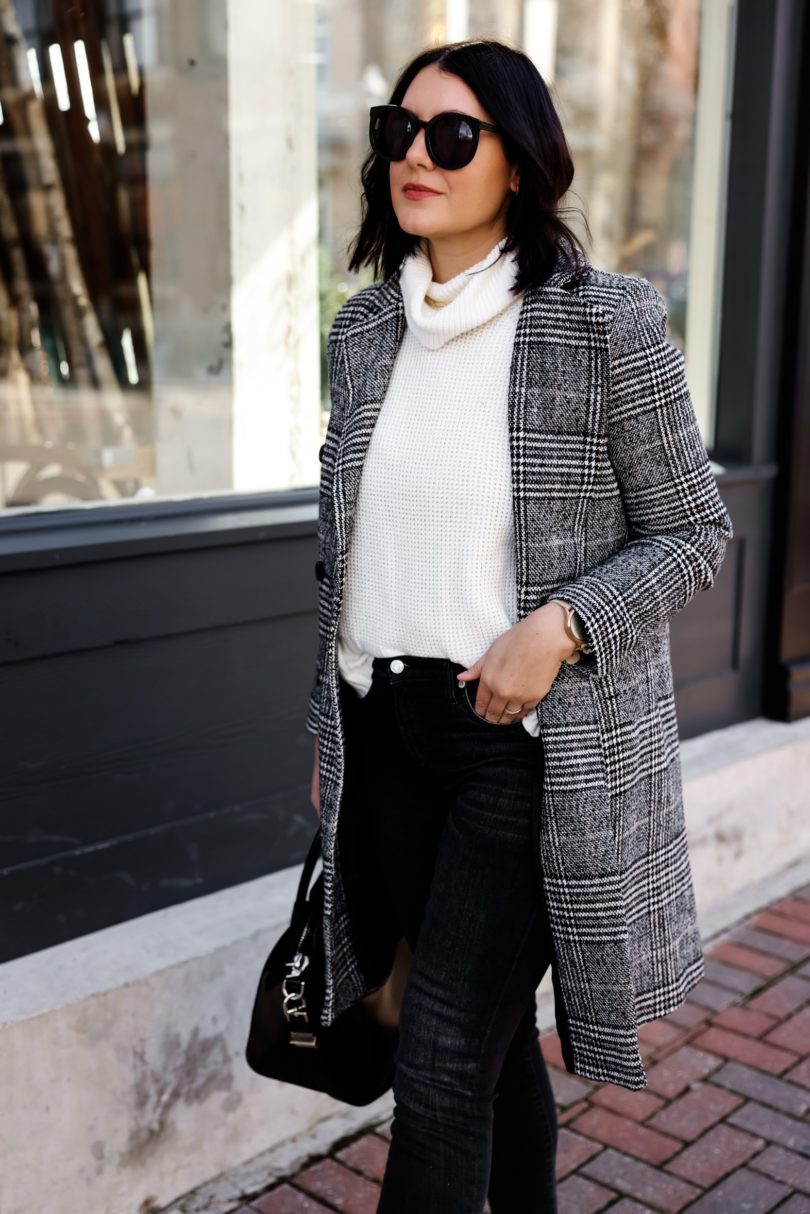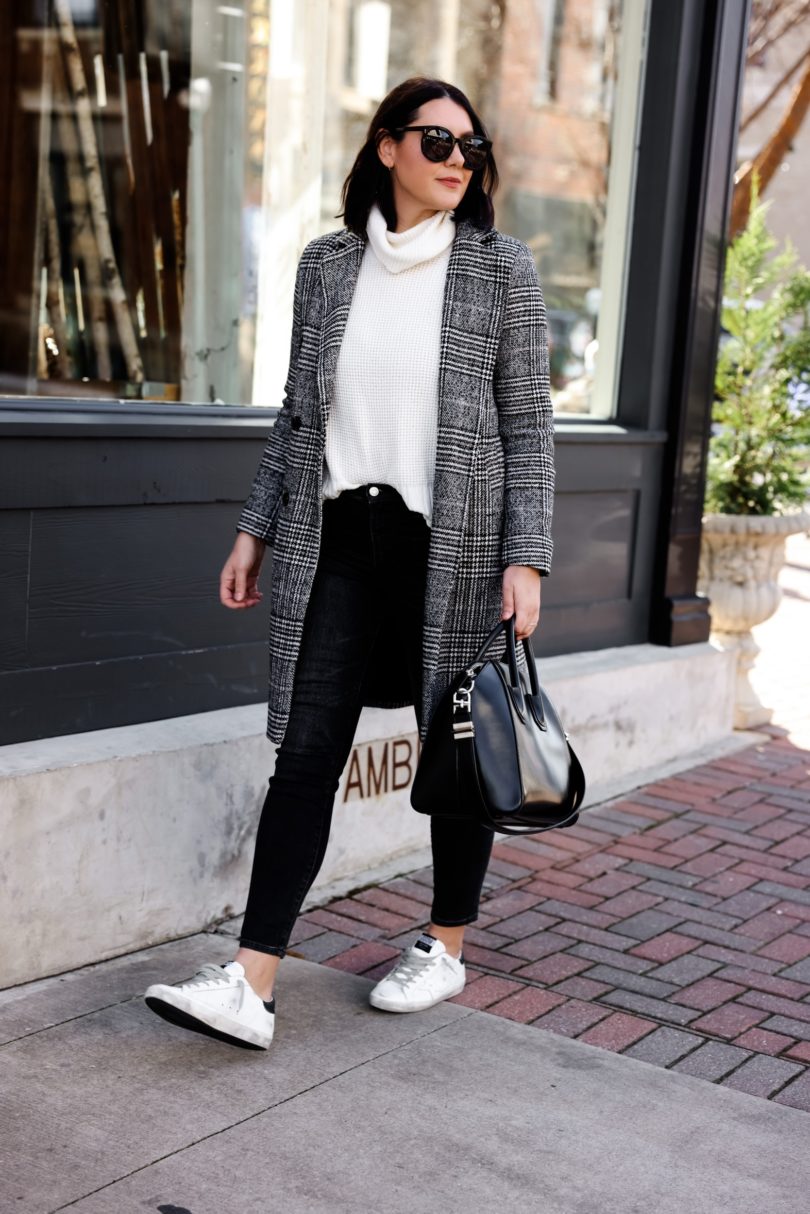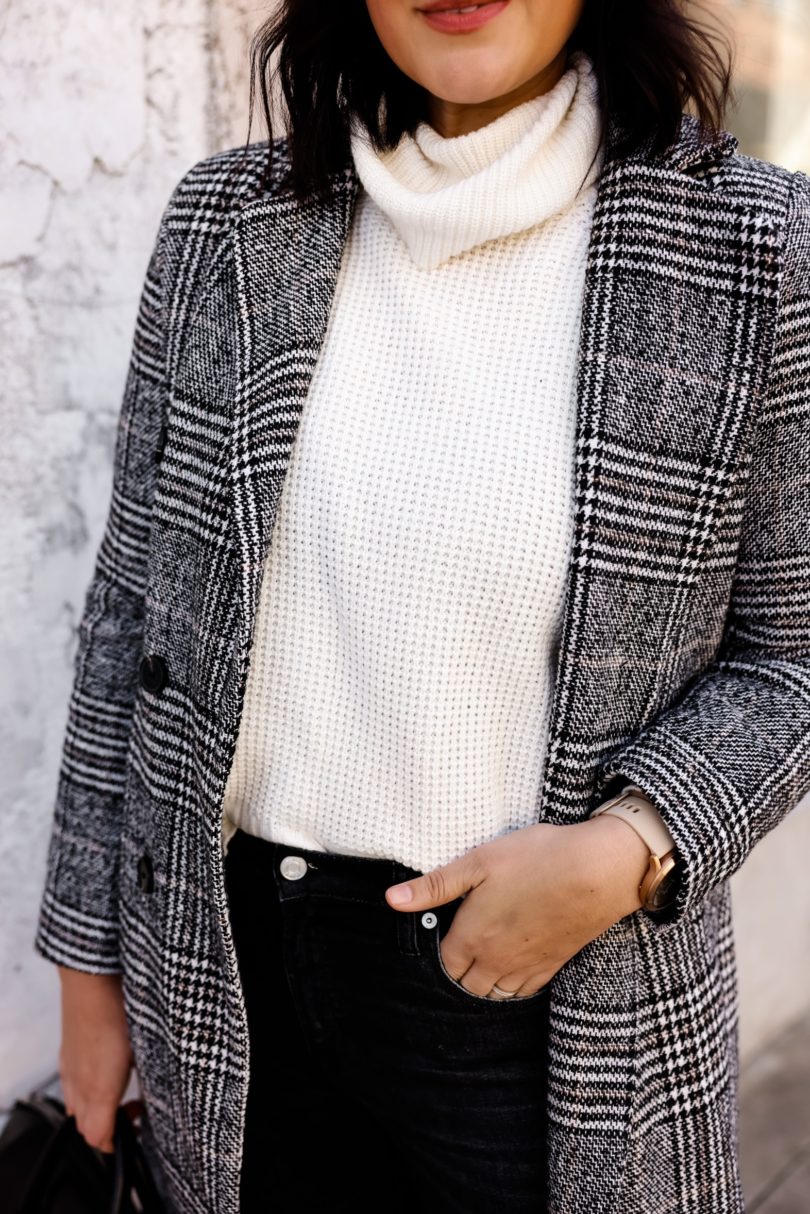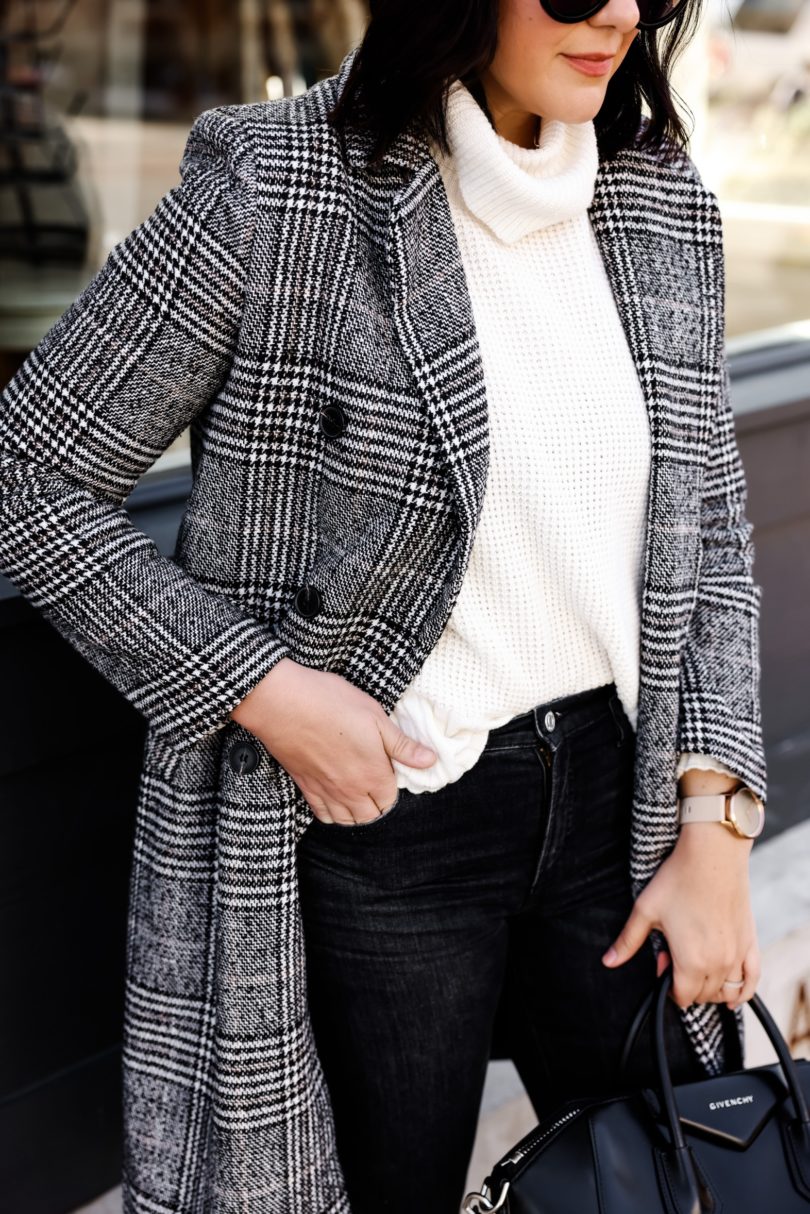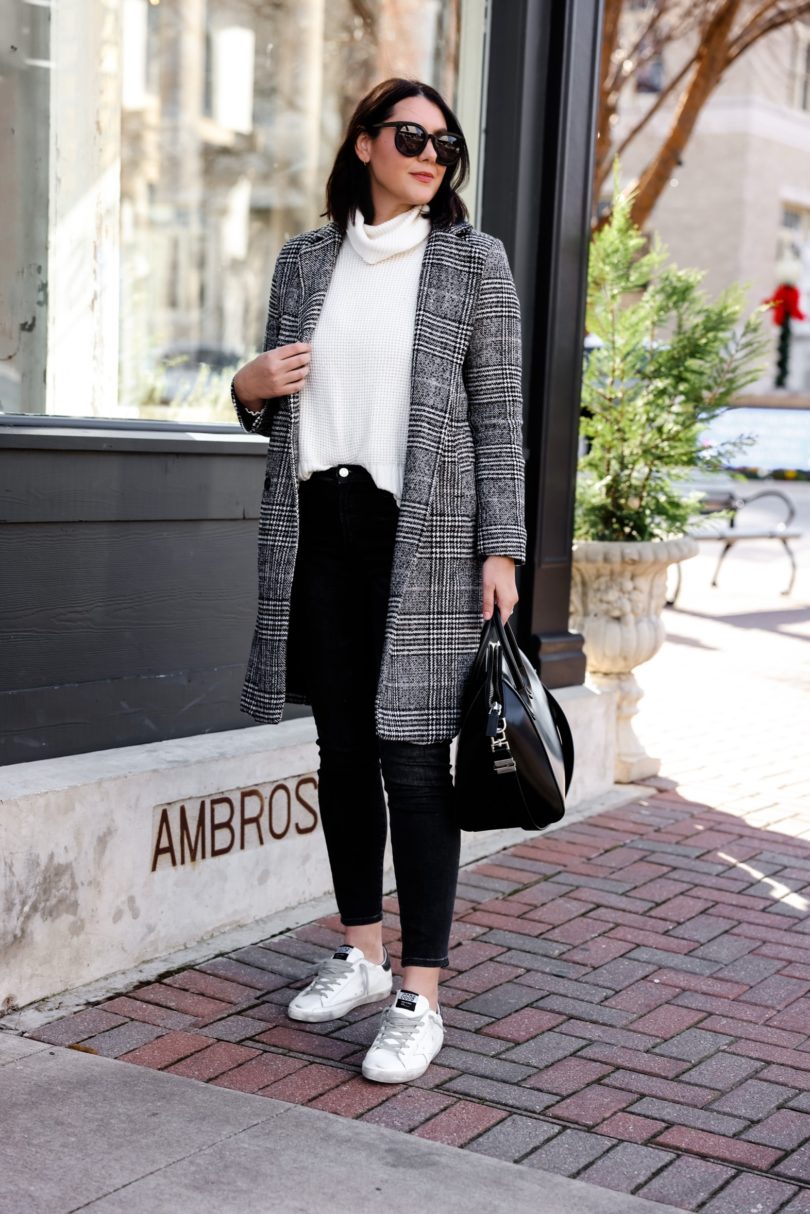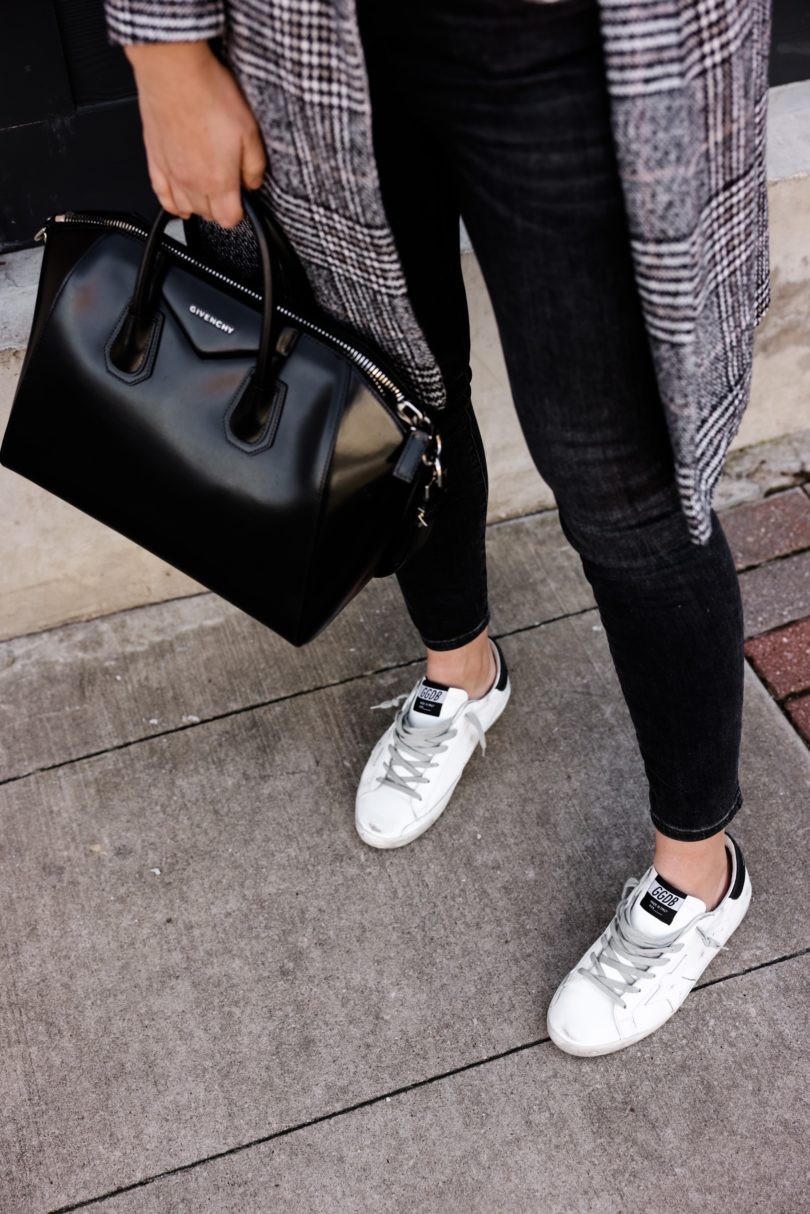 Happy Wednesday, friends! As promised I finally got dressed this week and it only took me two days. And by 'got dressed' I mean I chose jeans instead of leggings. Baby steps! What's next washing my hair? Whoa, whoa — let's not get ahead of ourselves. We've got all year to reach our goals, no need to use them all up in one week.
Okay so this post has a lot of ground I want to cover because I'm so excited about all three pieces I'm wearing today — the jeans, the coat and the sweater! I'll break them down below!
The Jeans
Do you ever have a retailer that you kind of snub for a while but then rediscover? I think I'm rediscovering J.Crew after quite a few years gone. I popped in over the holiday because we were out grabbing dinner and they were having a sale and — well you know how it goes. I was in rush and I really liked this color of denim so I snagged a pair. I didn't want to try on in store so I just figured my typical size would do because it's been a long time since I've tried their denim. I will say these fit tighter than Madewell denim but the fit is spot on and they are super flattering. I'll try to wear them again without a big coat over them so you can really see them. But the color is a nice faded black, which I love because sometimes black denim can feel too formal and this brings the mood down a bit. I am in the 29 of the denim, so TTS!
The Sweater
This sweater is one that never made it on to the blog or a try on just because of the holiday craziness / burnout season. December gets so busy and before you know it it's Christmas so I had intended on sharing this sweater a few weeks ago when I picked it up but honesty, I forgot. Same goes for a planned Madewell try on — I just ran out of steam late last year. But the good news is I waited SO long it's now on sale + more sale! That's right the discounted price is an extra 40% off right now with code GIGANTIC! I am in the medium and you must know that the back is a crossover so it splits open as you move. I love the look and for warmer days it's great but I wear a camisole / tank underneath for extra coverage. I can get breezy.
The Coat
So this coat is an Amazon find from last year that I don't think ever made it onto the blog because it sold out. I wore it in a try on and then poof — out of stock. When I was reaching for another coat the other day I found this one and realized that this is a hidden gem — not only in my closet but on Amazon! I quickly found it online again and in stock. The best part? It's under $60! I am in the medium and it fits true to size, just slightly more fitted in the shoulders / arms. If this is a fit issue for you, size up one! Not a super thick coat but great for southern winters or warmer winter days.
Whew! What a post. I told you I had a lot on my mind.