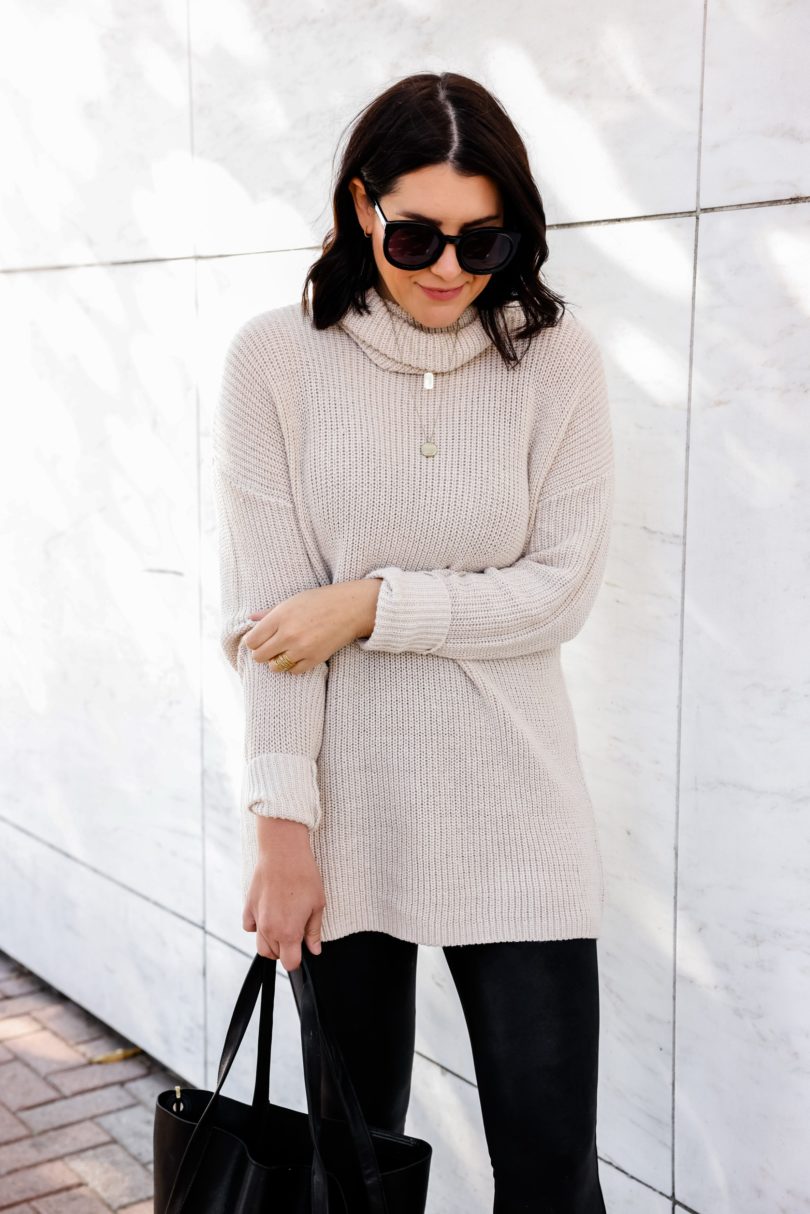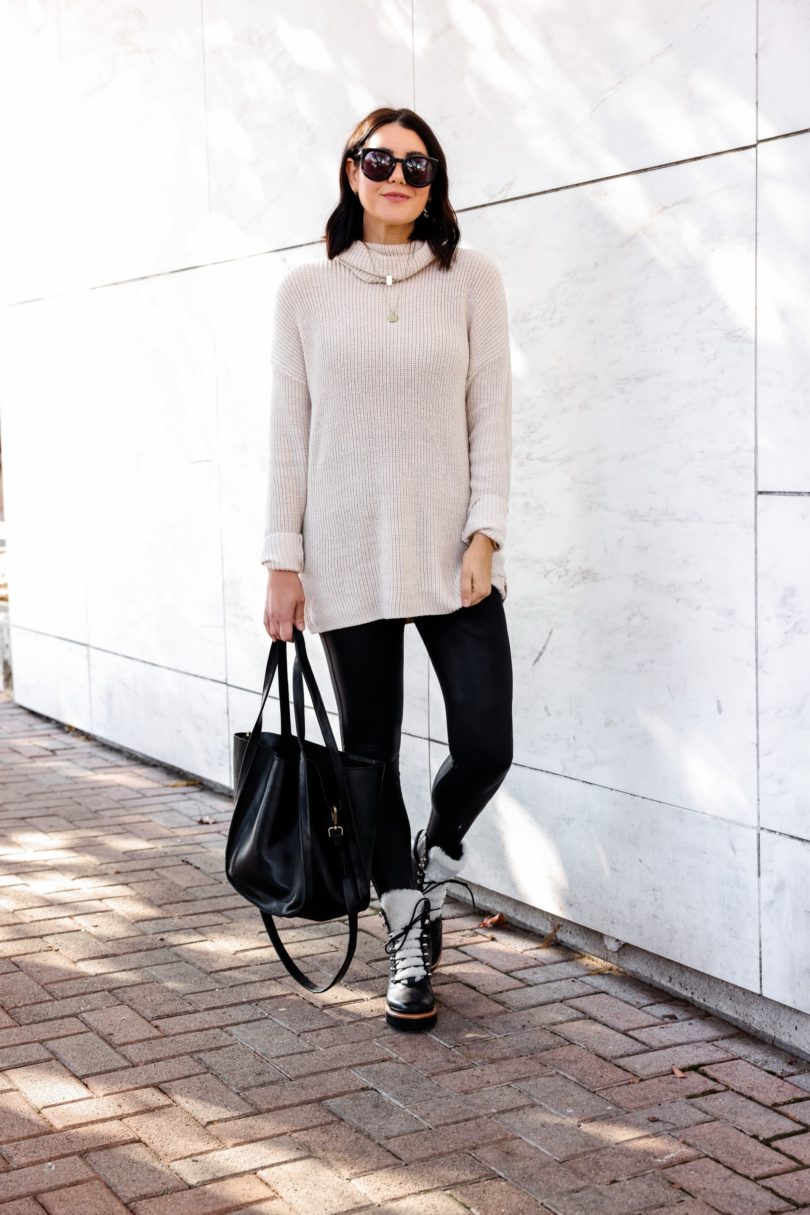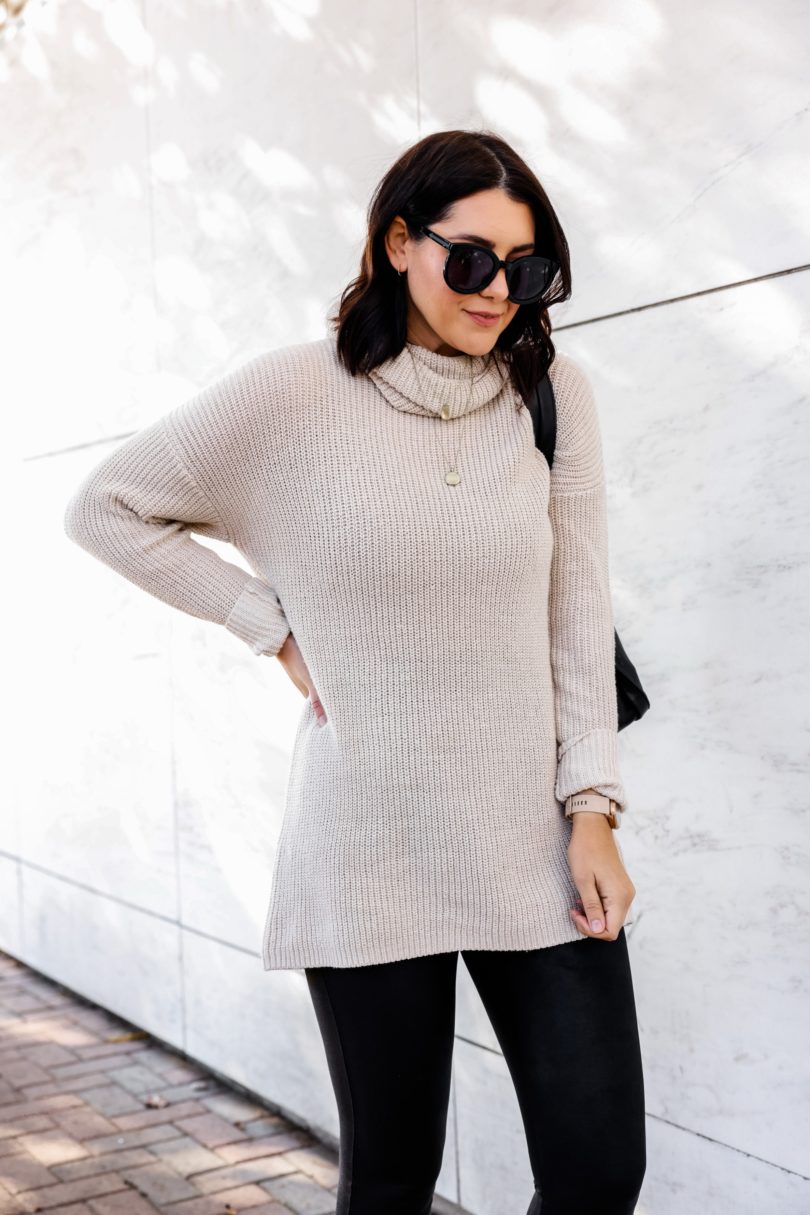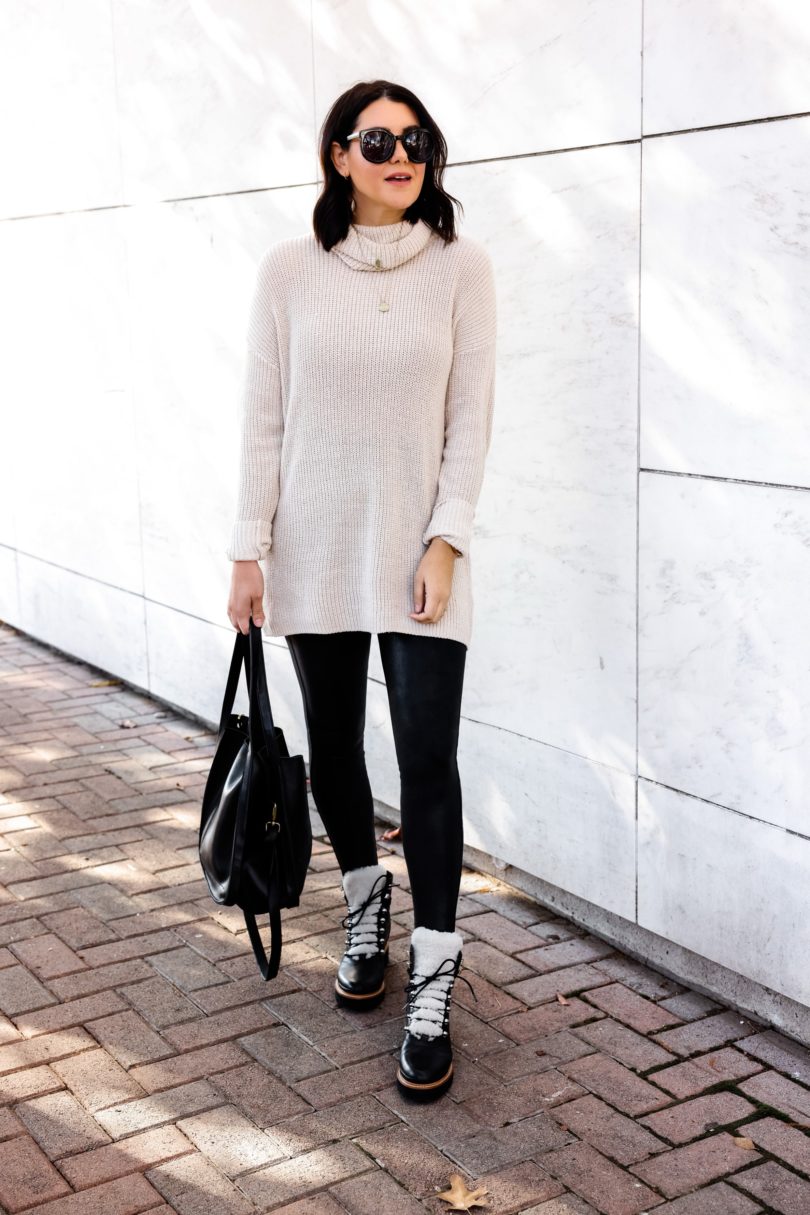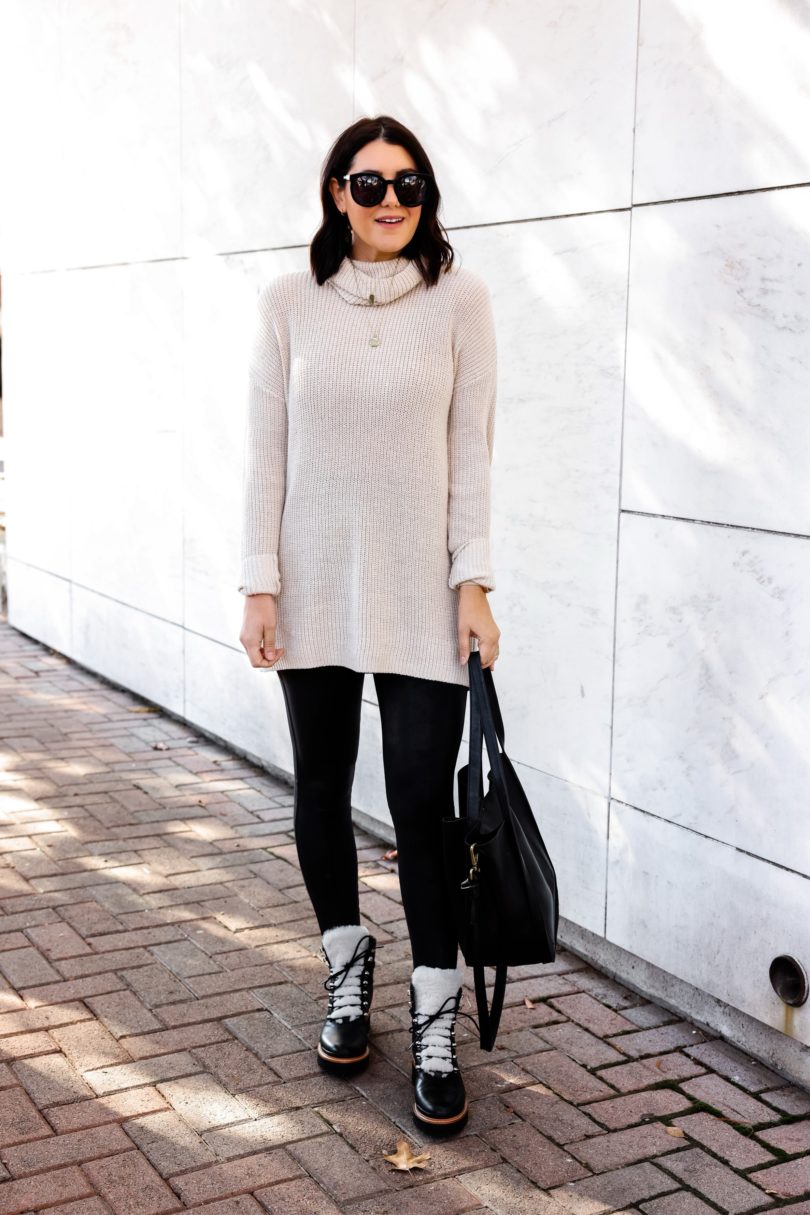 Don't let that small bit of sunshine in these photos fool you — it's been dreary and grey here. It feels like January and I am not ready for that drab month just yet. But I am ready for my annual slow descent into only wearing leggings this time of the year. I'd like to put an end to the argument of 'leggings aren't pants' once and for all. If I am wearing them and you can't see my skin, then they are my pants. Oh and they say hi.
I recently discovered that I have more than one pair of Spanx leggings and I'm not even mad about it. Although I am confused as to why I didn't know I had three pairs of them. I thought I had two but honestly I don't know where the third one came from. Is a Spanx Leggings fairy a thing? If kids can have the Tooth Fairy, I think we adult women could have a Leggings Fairy that leaves us a new pair just as the others rip. And since this is an alternate universe I'm building, how about a coffee fairy too? And now that I'm thinking about it, I DO want birds to open my windows for me in the morning. Boy, when I dream I dream big.
Long story short: I'm wearing Spanx leggings and I love them. Find them here!
But you know, Spanx leggings…old news. This sweater tunic is the real hero of this outfit. She's soft, she's warm, she covers they booty. What more could you want in a sweater tunic? Oh yeah it's on sale! It fits true to size, but it's loose so keep that in mind. You can find it on sale here! 
PS: I took the plunge on these Marc Fisher booties this winter because I've had my eye on them for years. I'm still trying to figure out how I want to wear them but man I love the vibe. You can find them here OR I found a pair for closer to $100 here!