Anthropologie is having a 30% off sale this week! I thought I'd round up a few of my favorites. Gotta be honest — it's mainly lounge wear. Fancy day pajamas, which I'm assuming is just my vibe for the winter since that seems to be all I'm buying. I threw in a few dresses though because tis the season. See my picks below!
Dolan Left Coast Sweater Midi Skirt / John + Jenn Love Sweatshirt / T. La Ruffled Pullover / Maeve Cowl Neck Sweater /Anthropologie Surplice Top / Saturday/Sunday Sweater Dress Lounge Set / Saturday/Sunday Hooded Sweater Dress / Saturday/Sunday Sweater Set / Mare Mare Tiered Tunic Dress / Allison New York Tunic Sweater Dress / Anthropologie Quarter Zip Pullover / Saturday/Sunday Cable Knit Sweater Set
A few of my favorite sweaters below!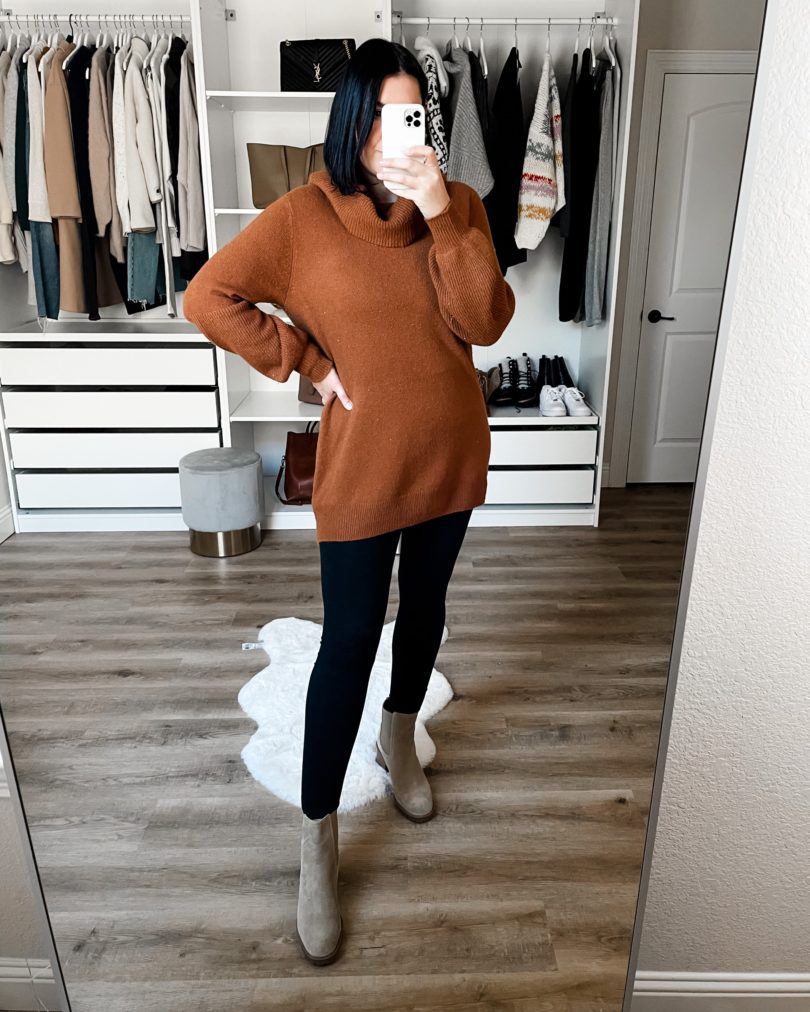 Lovely tunic sweater — so soft! It's true to size and an actual tunic. The sleeves have a really sweet little puff at the wrist. I am in the medium — TTS.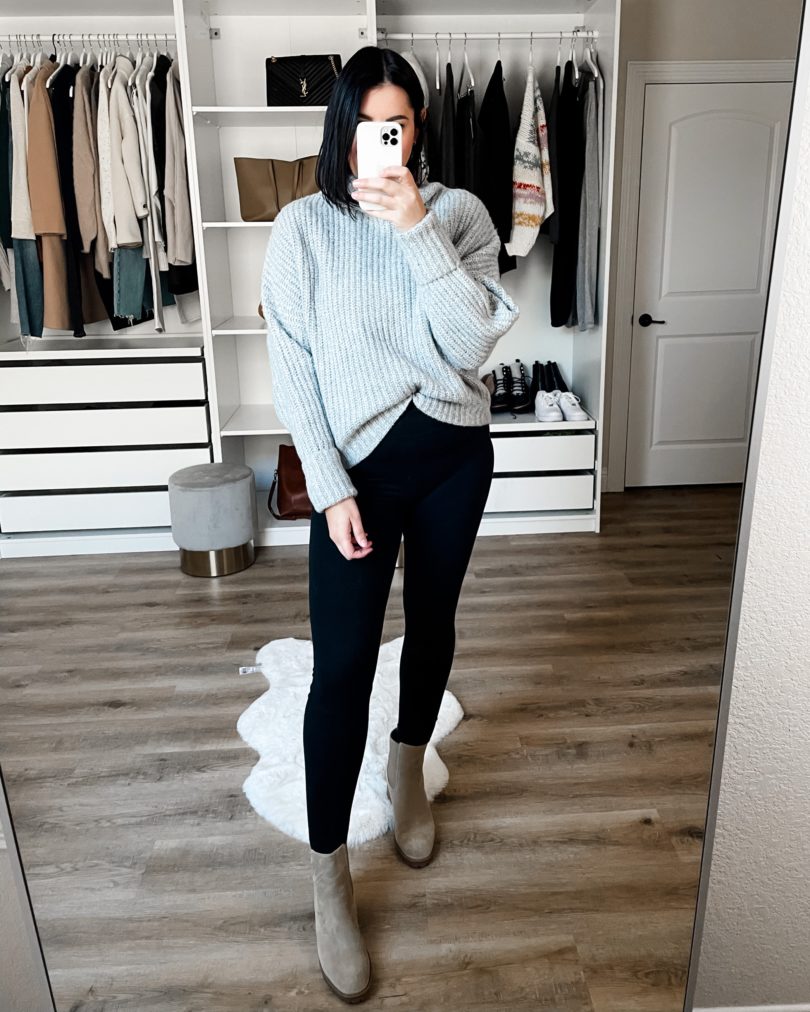 Love this chunky sweater like she was a lifelong friend. Super soft, the right amount of oversized too. I'm in the medium and I like this fit but you could size down if you are smaller up top!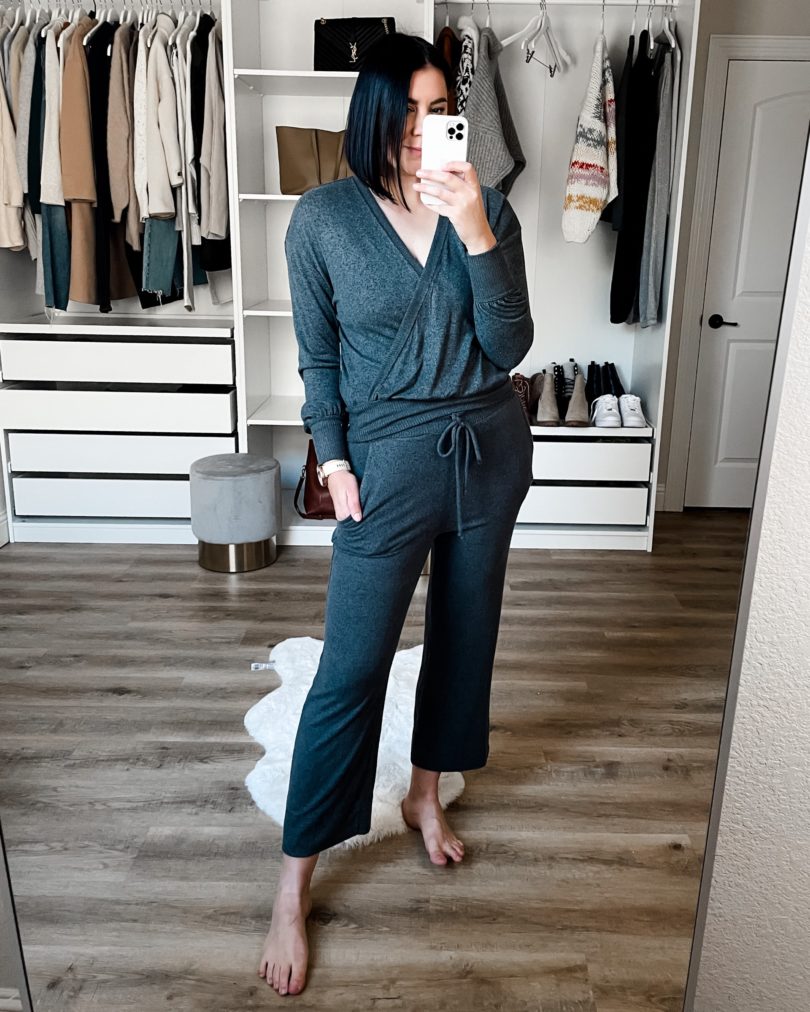 This…loungewear…pj set? Not sure but love it either way. I would say this is a fancy lounge set because a boob would definitely pop out at night if I were sleeping in this top. That is TOO far and I will reprimand myself later. Now I am in the medium of the top and it fits super TTS. Like made for me kind of fit. Nursing friendly as well! The pants fit a bit looser, these are the smalls but in all honesty I'd probably benefit from the mediums. Felt cute, might return later…for the medium of course.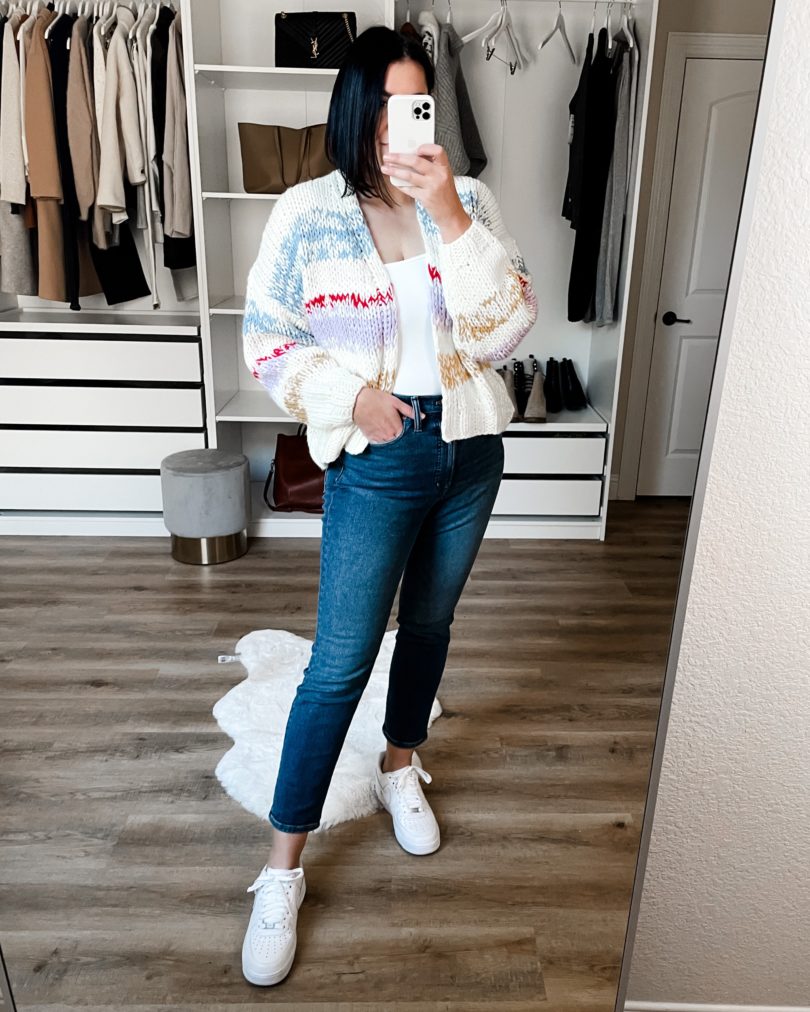 This is the most Anthro sweater ever, no? I'm in the medium / large and I like the fit! Find it here.