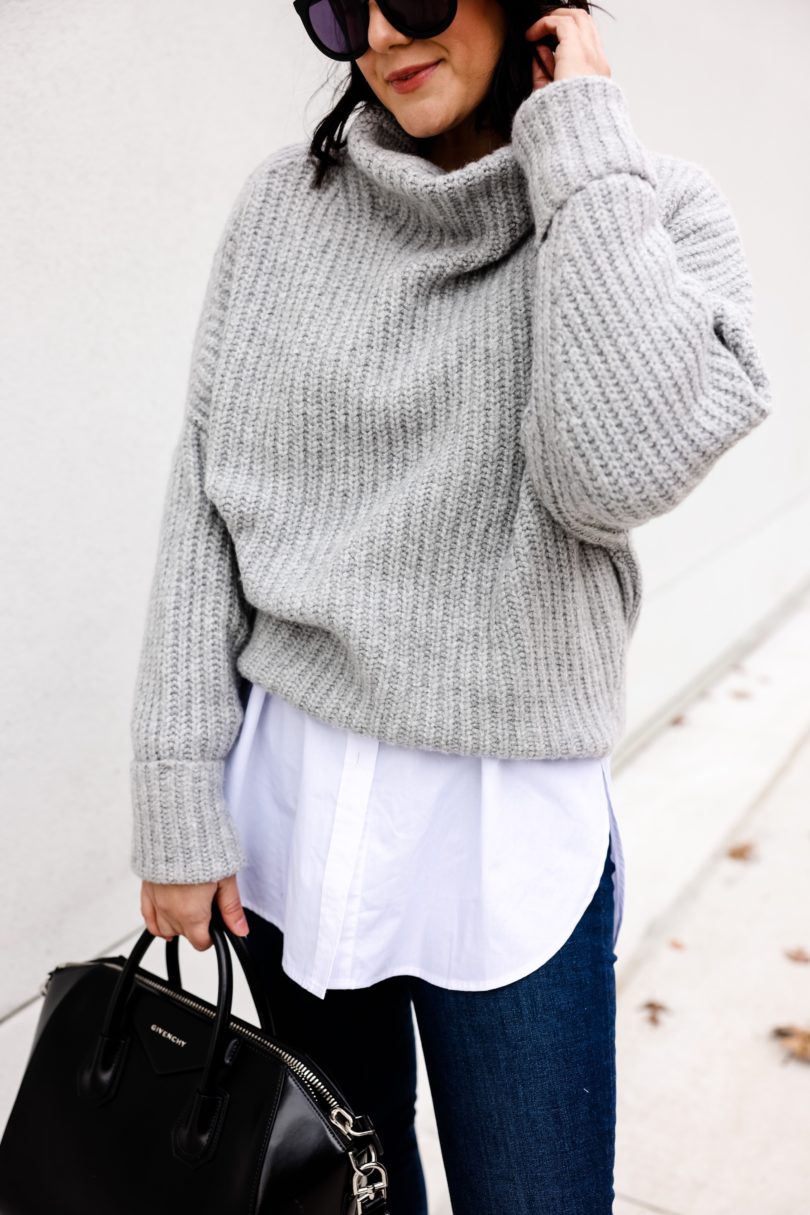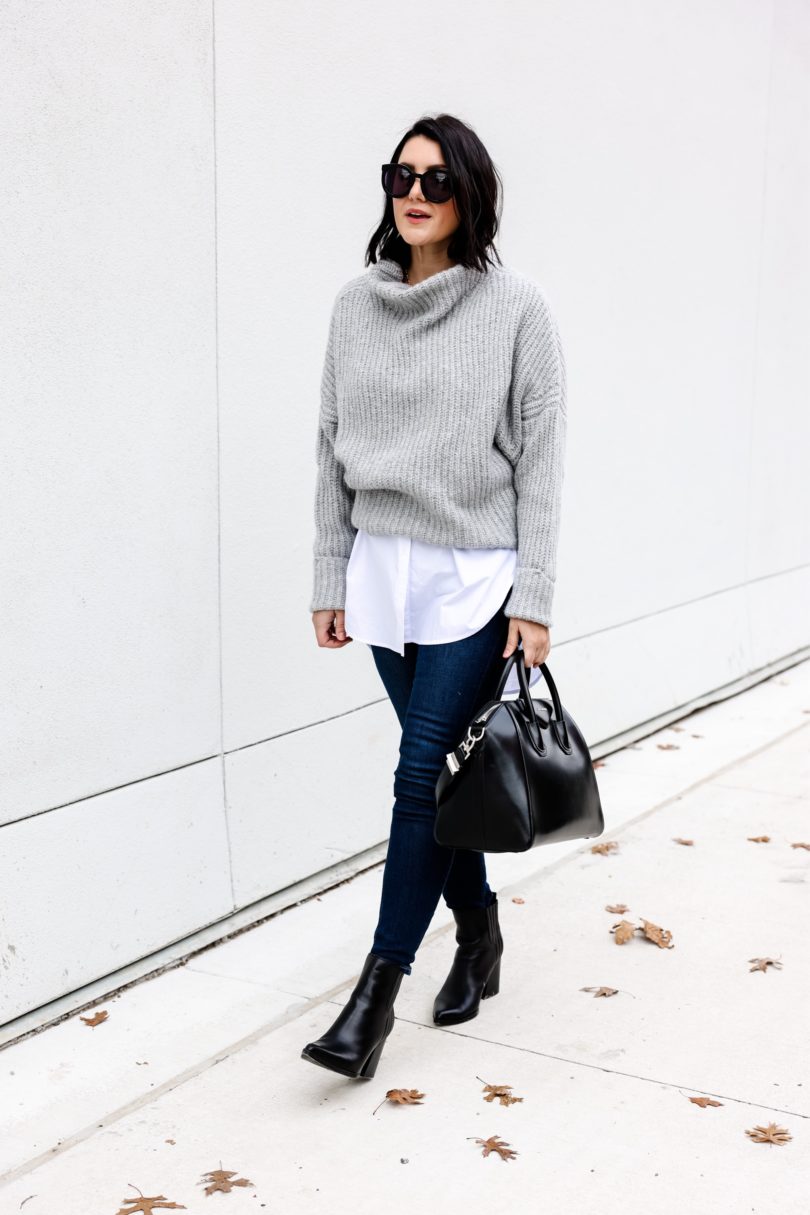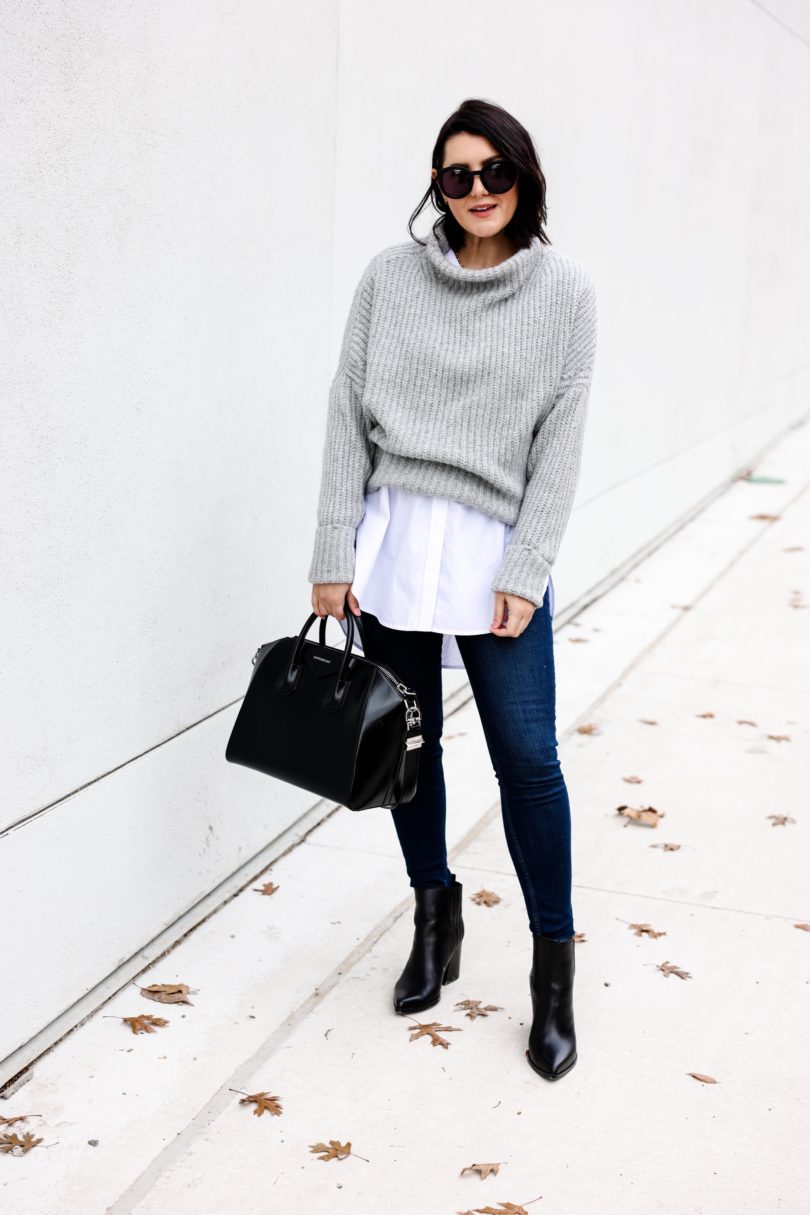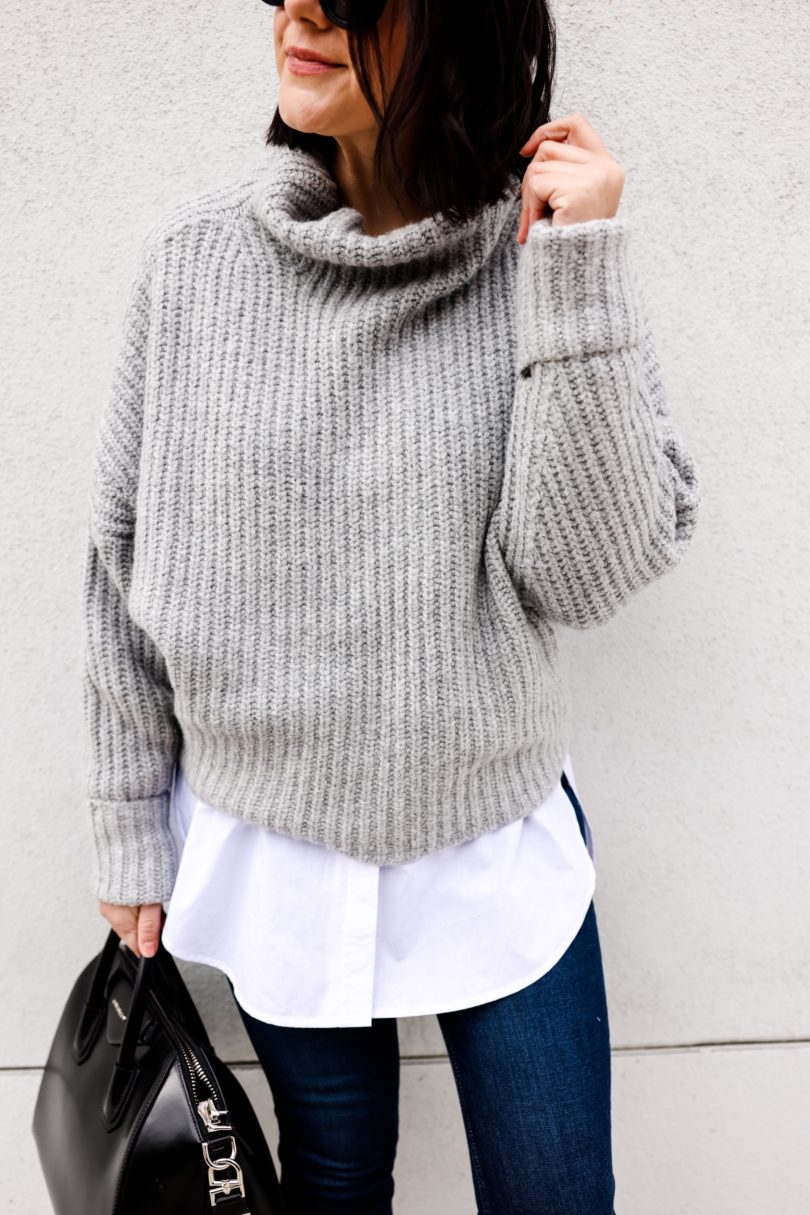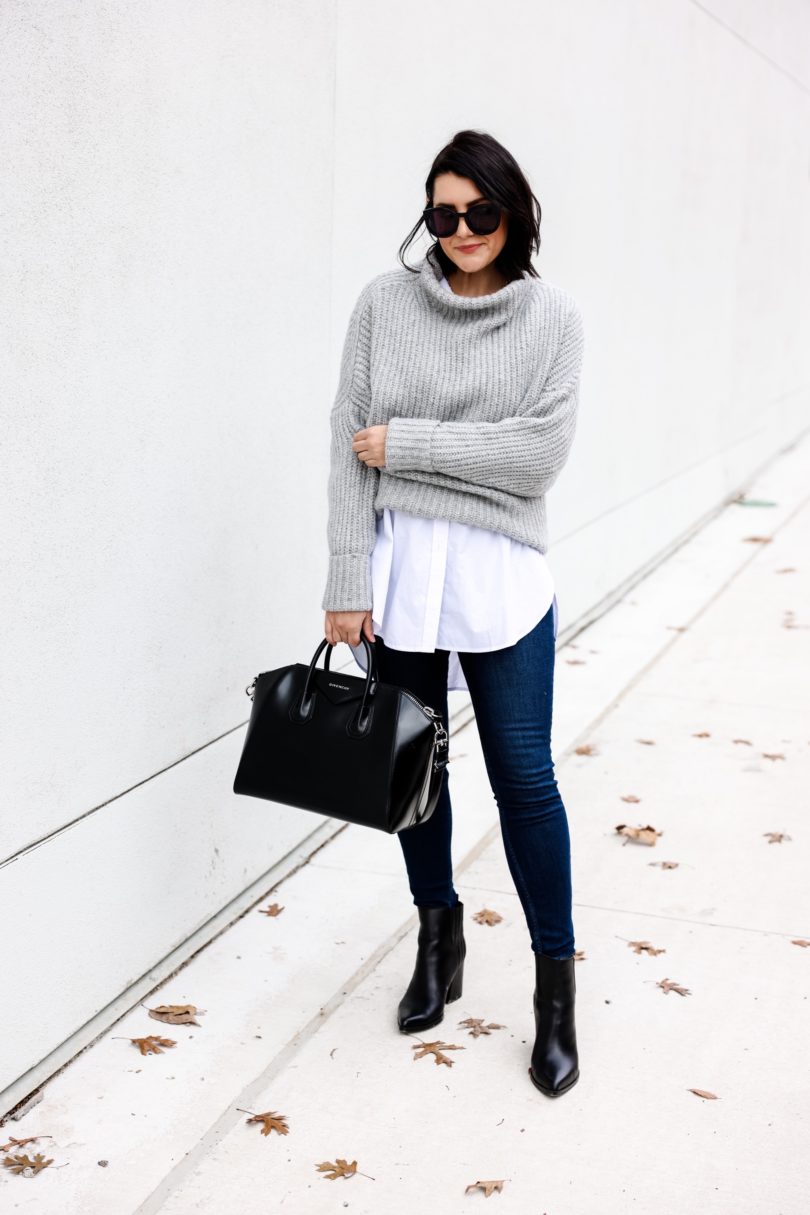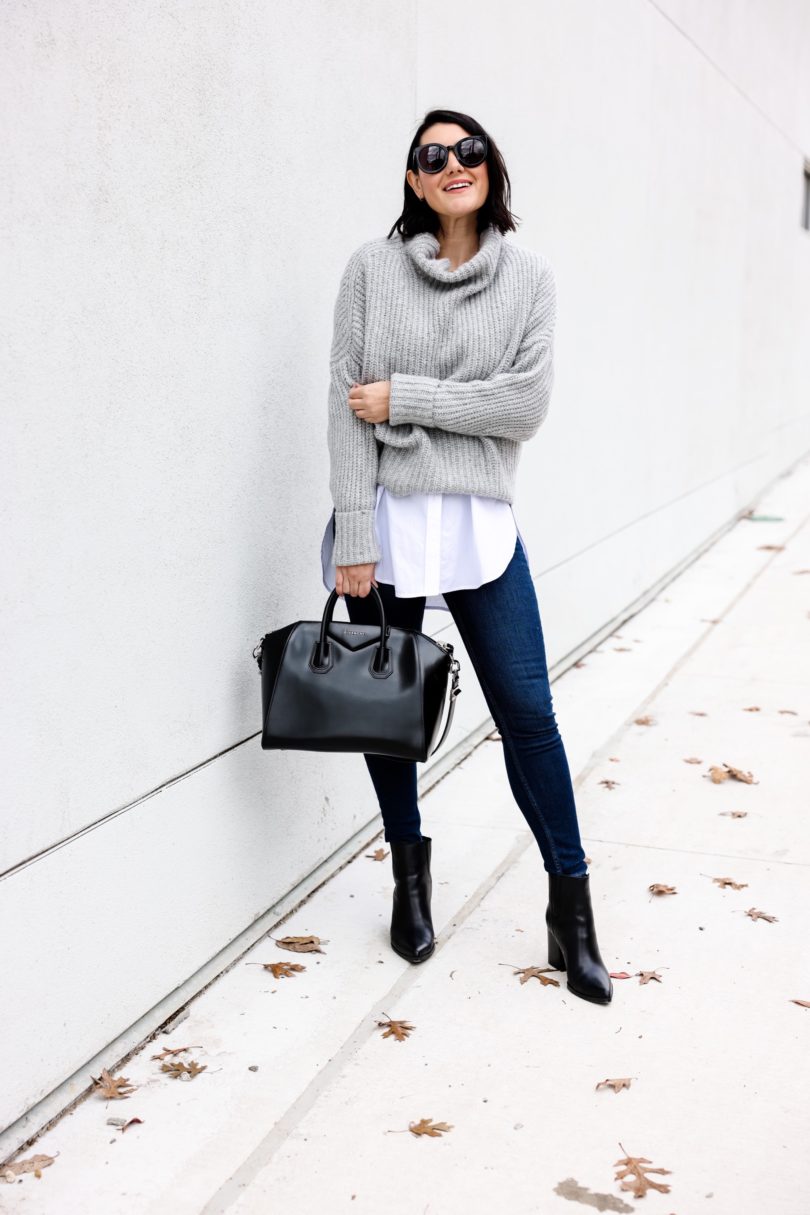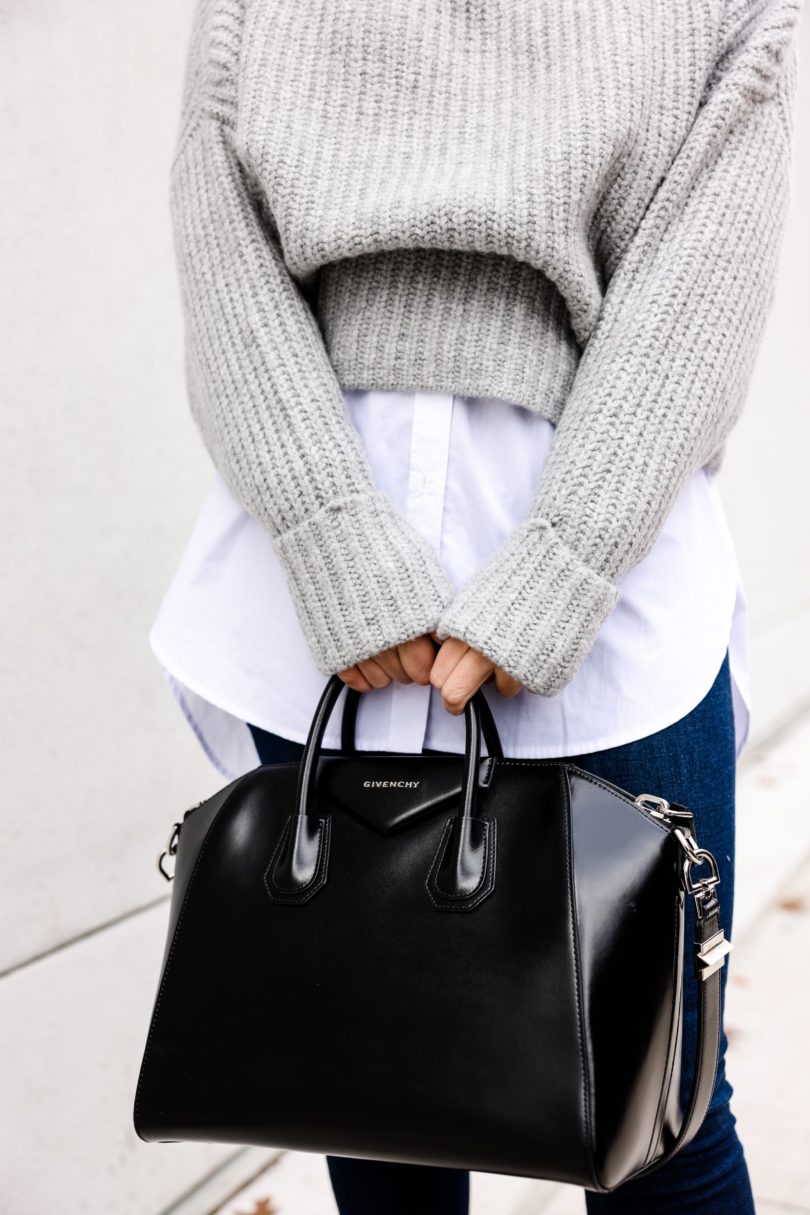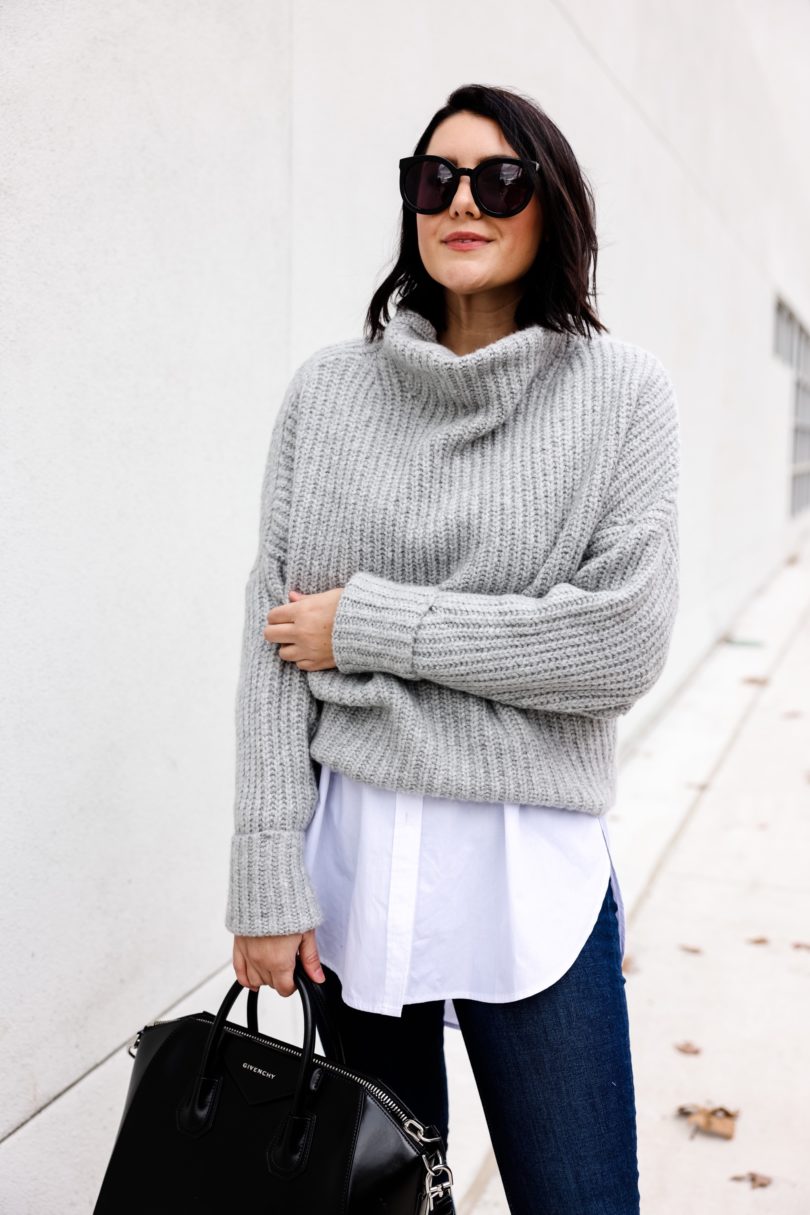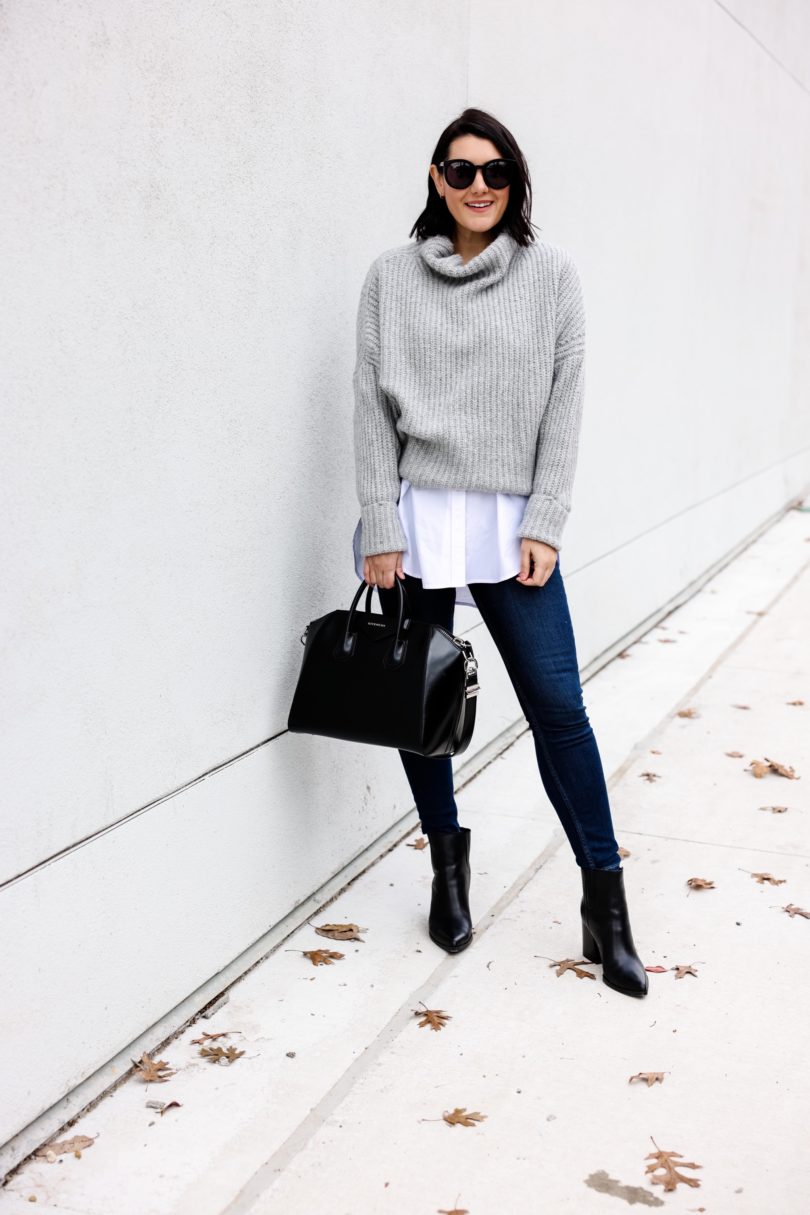 Finally found a big chunky sweater that loves me back. You see I love all the big and chunky sweaters out there, I love them all. But they are usually TOO big or TOO chunky and just don't layer the way I want them to. But this one? She is on the same pages as me and we are getting along really well. Because let's be honest — layering is actually an act of God. If you've ever tried to layer a button down shirt under a thin sweater you are aggressively nodding your head right now. Just because J.Crew can do it, doesn't mean we mere mortals can. So years ago I gave up on layering thinner sweaters over button down tops, but chunky sweaters? That's the trick. You aren't fussing with the bottom layer to lay just right because it doesn't have to. It can be wrinkled AF under there and no one knows but you. In fact, the chunkier the sweater, the easier it is to layer. This sweater is thick and chunky but very soft, so it's not itchy or stiff. I'm telling you — this was an early Christmas present to myself.
This sweater is 30% off right now at Anthropologie! You can find it here. I am in the medium but you could size down if you'd like. It's a pretty generous fit and slightly boxy. Find it here.
Also if you are wondering about the white button down underneath here. It's…it's…I'm hesitant to describe it so that I use accurate words. So this is one I found last year on a deep dive into Amazon's wild waters. Do I think this one is sufficient for layering? I do. Do I think this is the very best white button down out there? I do not. Which is good because I just checked and it's unavailable BUT I'll link it here just in case you do like it and it comes back in stock.
Of course you know I'd never leave you stranded without options! I've rounded some up below. This Old Navy one looks like a really nice option or this ASOS one as well.

PS: my jeans are from Walmart! If you can believe that. They are a really nice jean for the price which sometimes price-friendly jeans are not the best of quality. I had a different word there speaking to cheap jean quality but I'm trying to clean up my mouth, with a toddler and everything. These have structure but are a softer, stretchy denim. I will say they run pretty snug. I'm in the size 8 and they fit great but I had to lay down on the bed and say a small prayer. Once they were zipped by the angels, they fit great! They stretch a little with wear but it's for the best — know what I mean? Yeah.