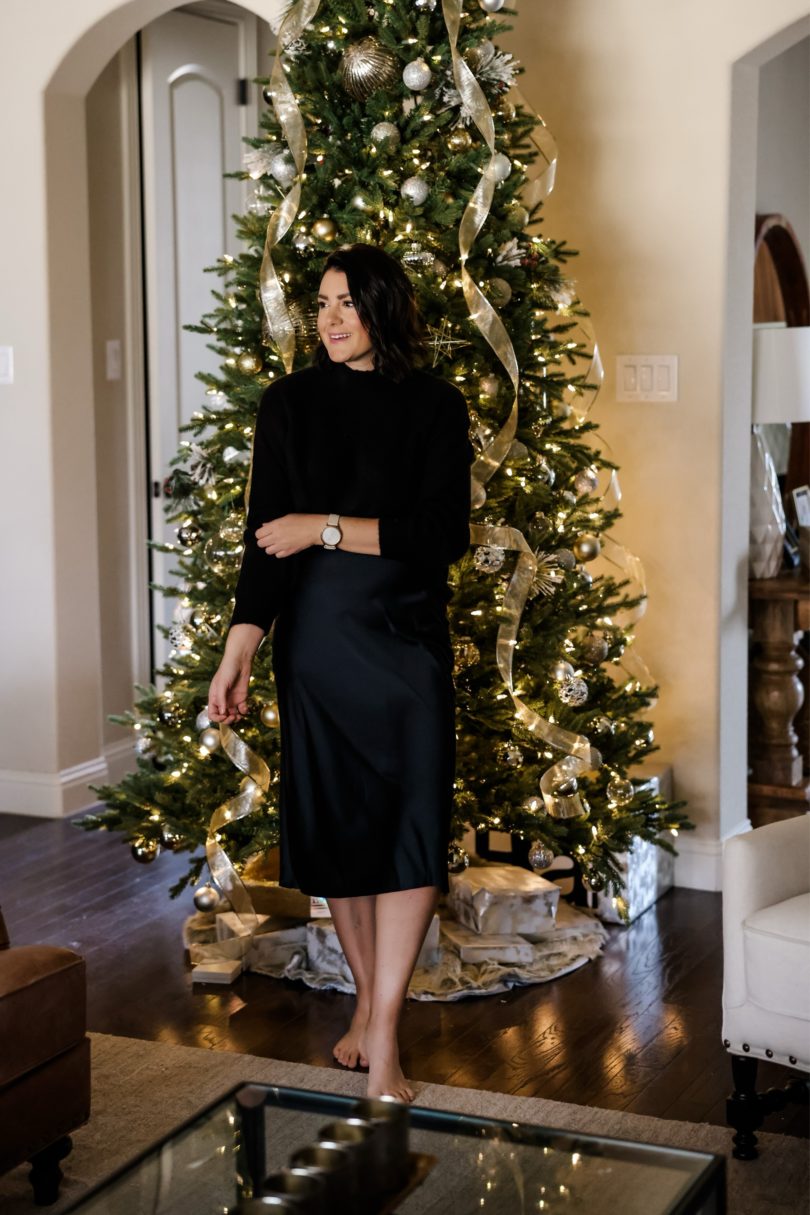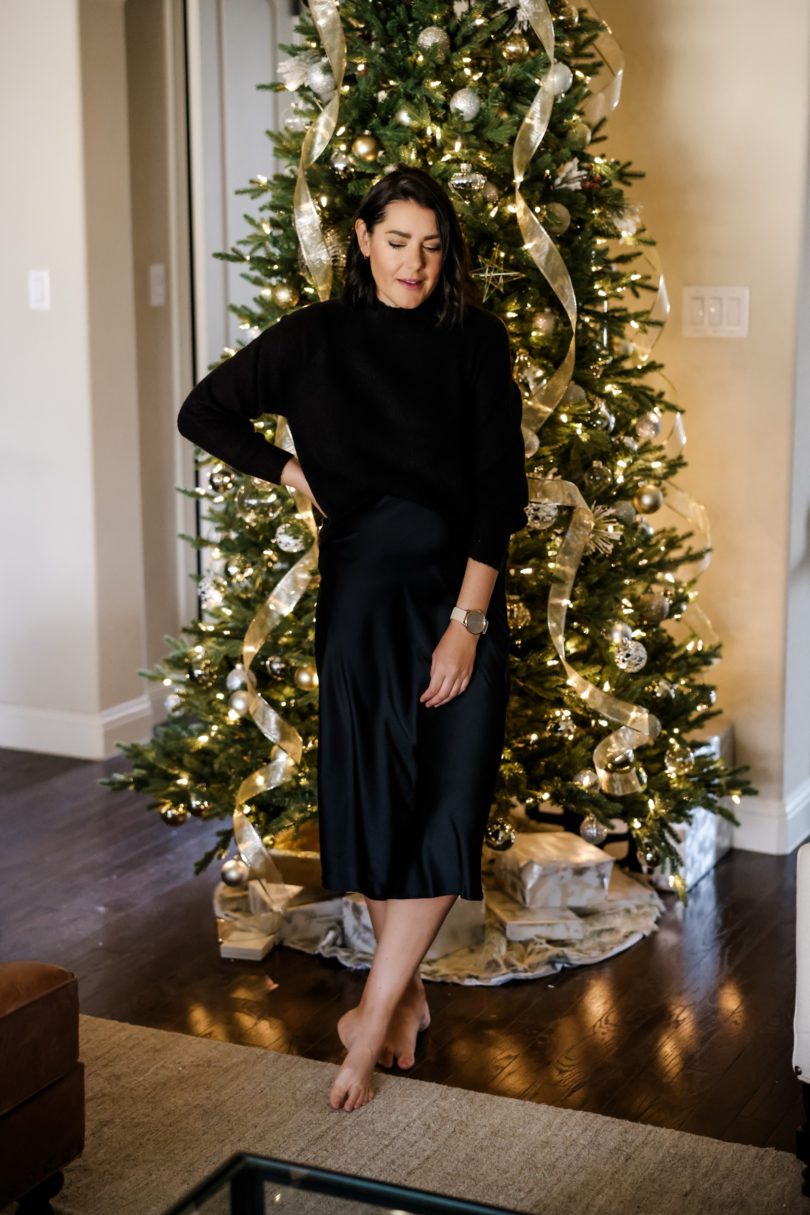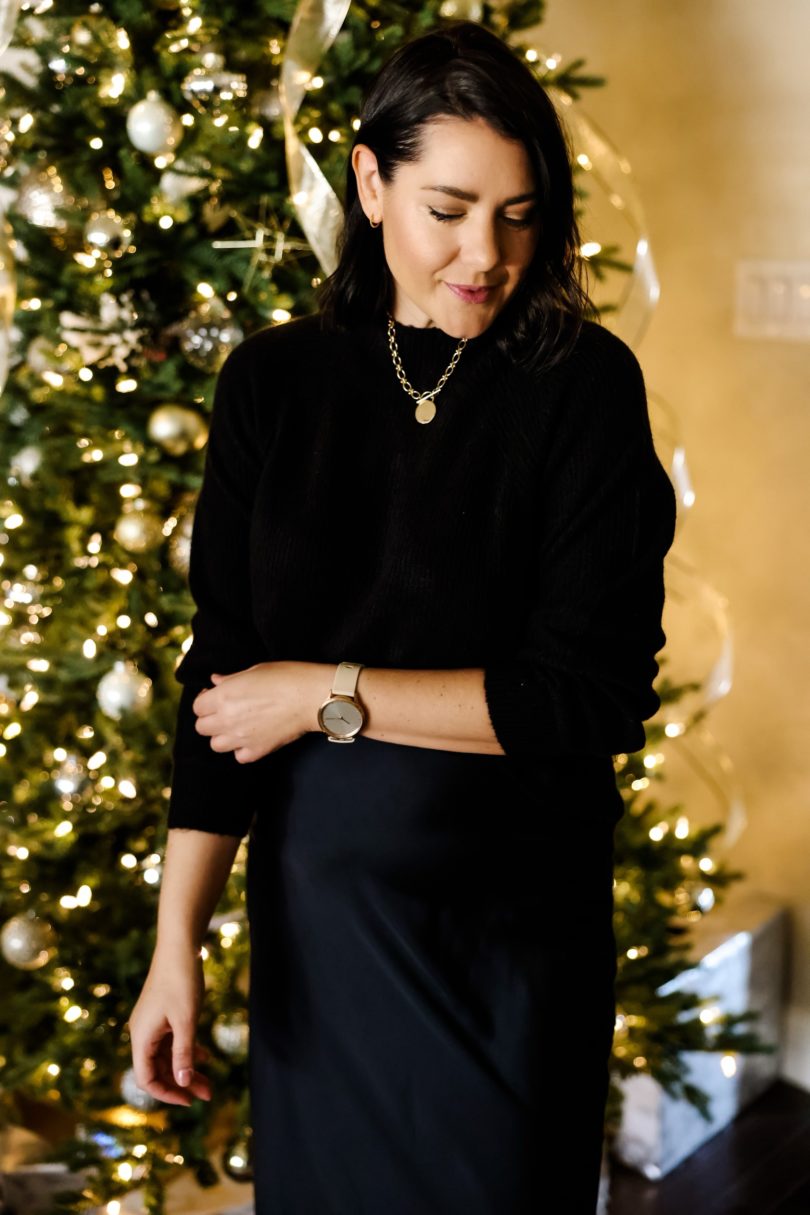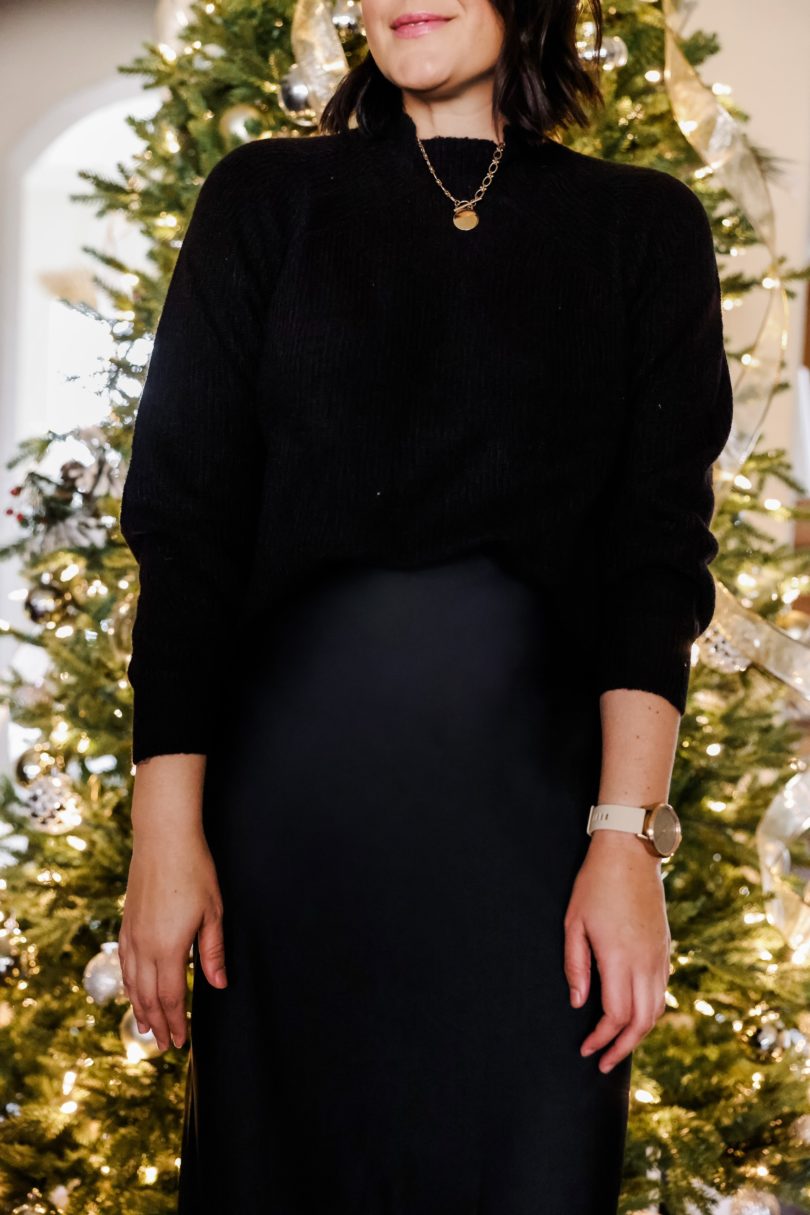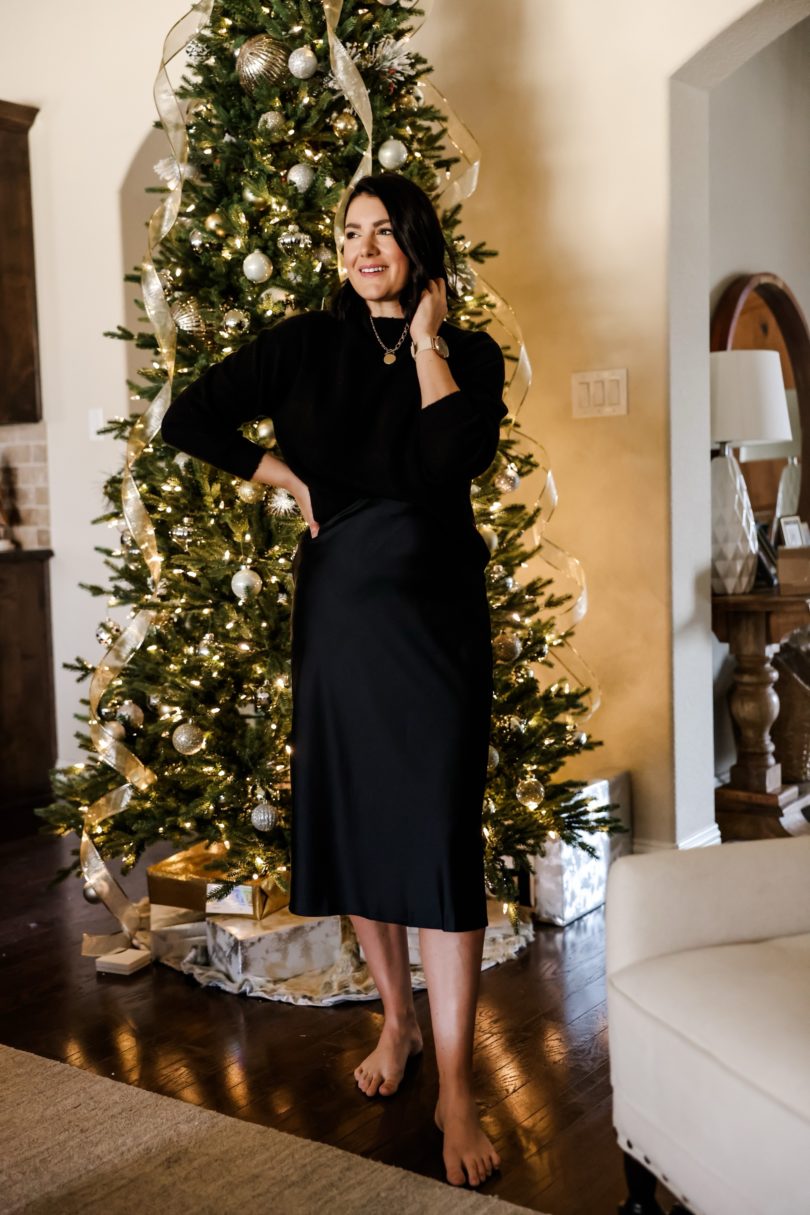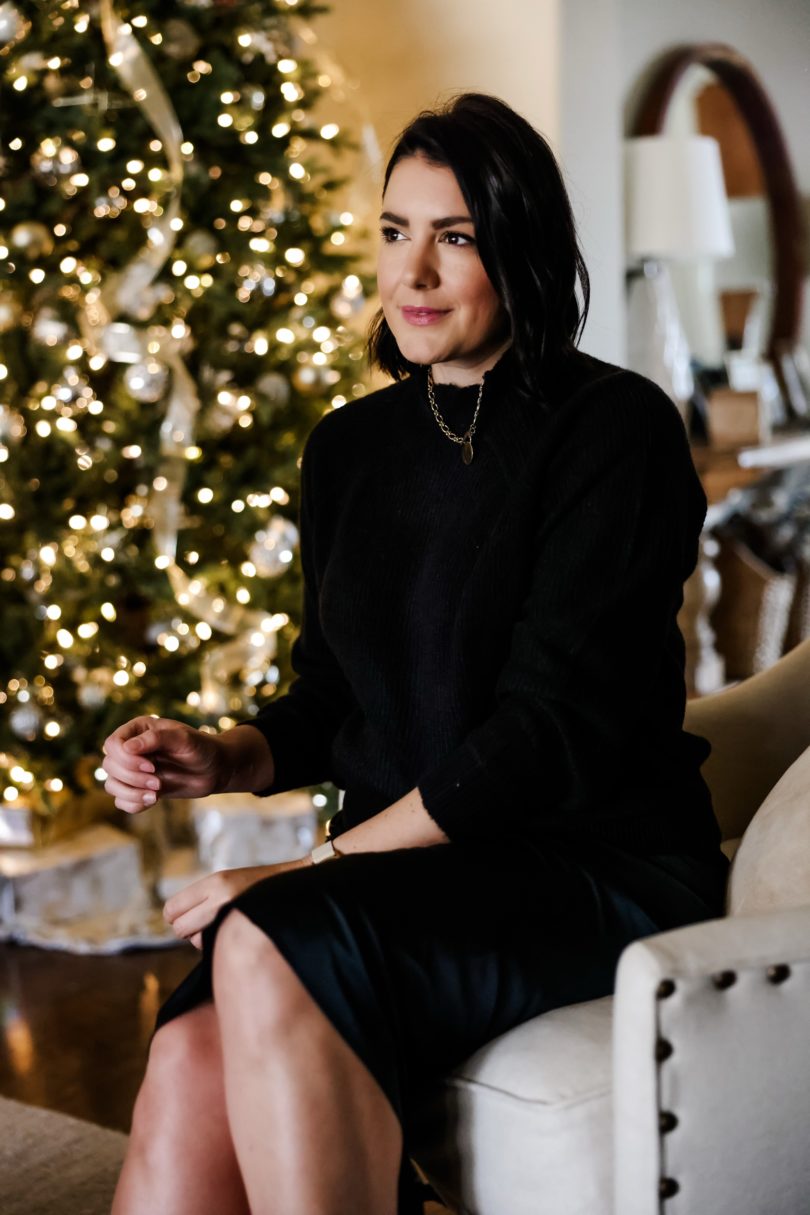 How are we feeling about the holidays this year? Are we dressing up for Christmas? I can't tell if I'm going to yet. Maybe I will, maybe I won't. I've watched enough Christmas movies lately that I feel like in the movies they dress up and now I feel like I should get dressed up. This is what happens when you isolate someone — they start getting weird ideas from old movies. So for now, I think I'm going to and I think it's going to be this outfit. And guess what — this whole outfit is under $50. Especially if you don't worry shoes. Feet are free. And that's quarantine, baby.
So I actually have this sweater in grey as well, just because it's such a good price and I love how soft it is. It's a lighter weight sweater but it's warm. I get a bit claustrophobic in super warm sweaters just because it's not consistently cold here. So I decided to grab it up again in black when it went on sale for $15. No regrets here.
I wear the medium and it fits true to size! You can find it here.
This skirt is a wonderful option if you love slip dresses but don't want to go that full route. I think slip dresses are such a cute trend right now but they are kind of hard to style. If you meet the trend half way and go with the skirt, you can wear it now with a sweater and later with a tee. It's a really nice way to feel in style without feeling too trendy. I'm in the medium of the skirt — find it here!