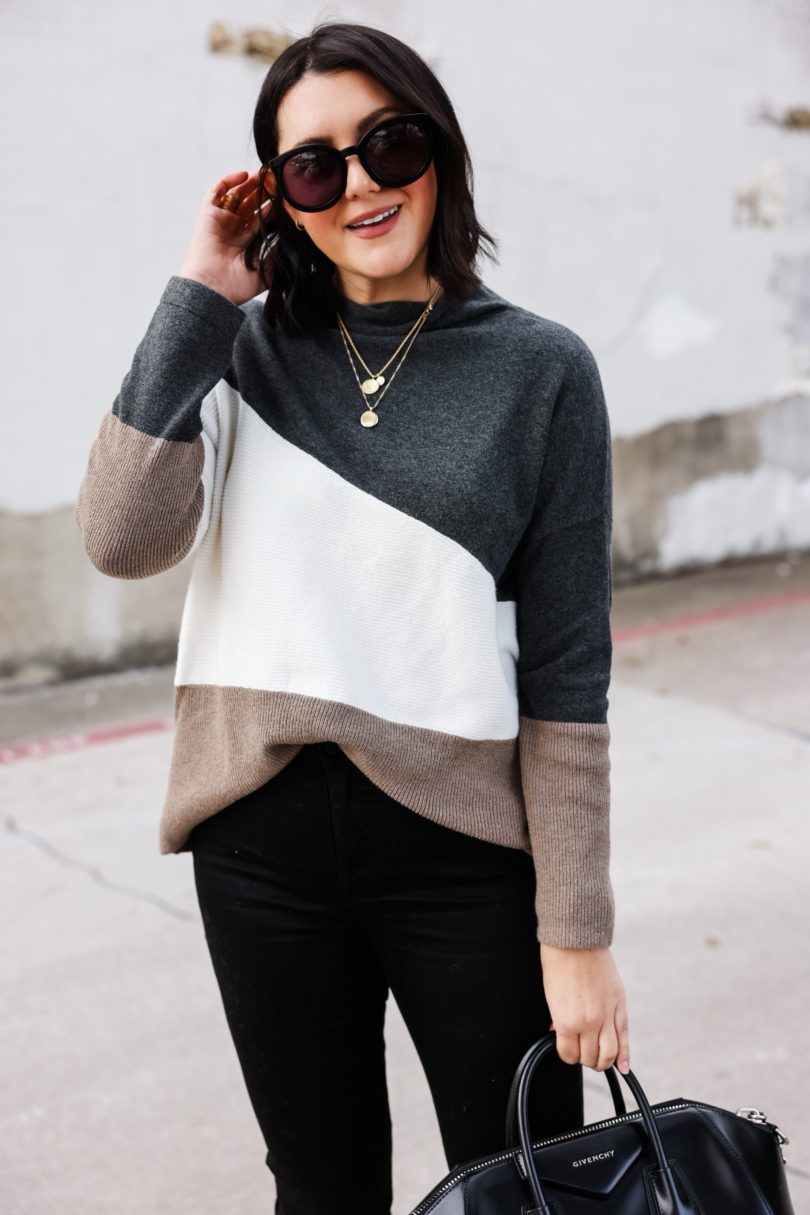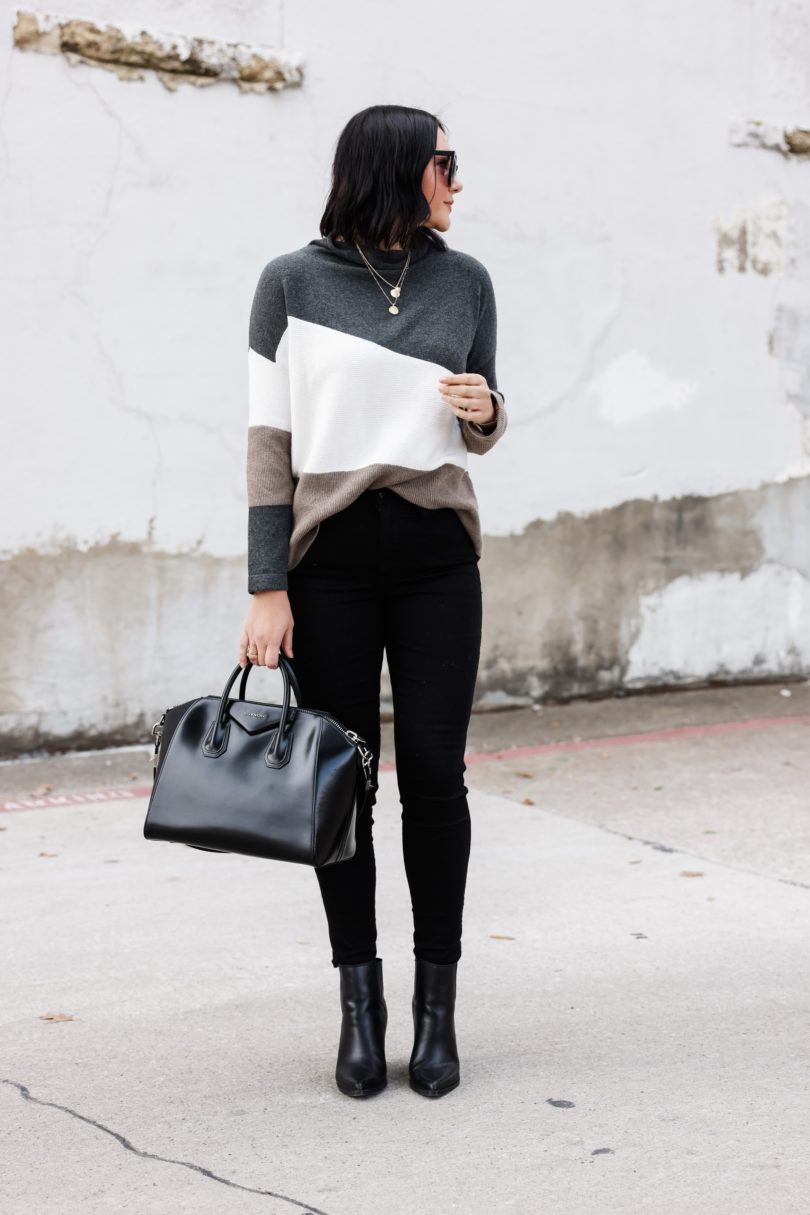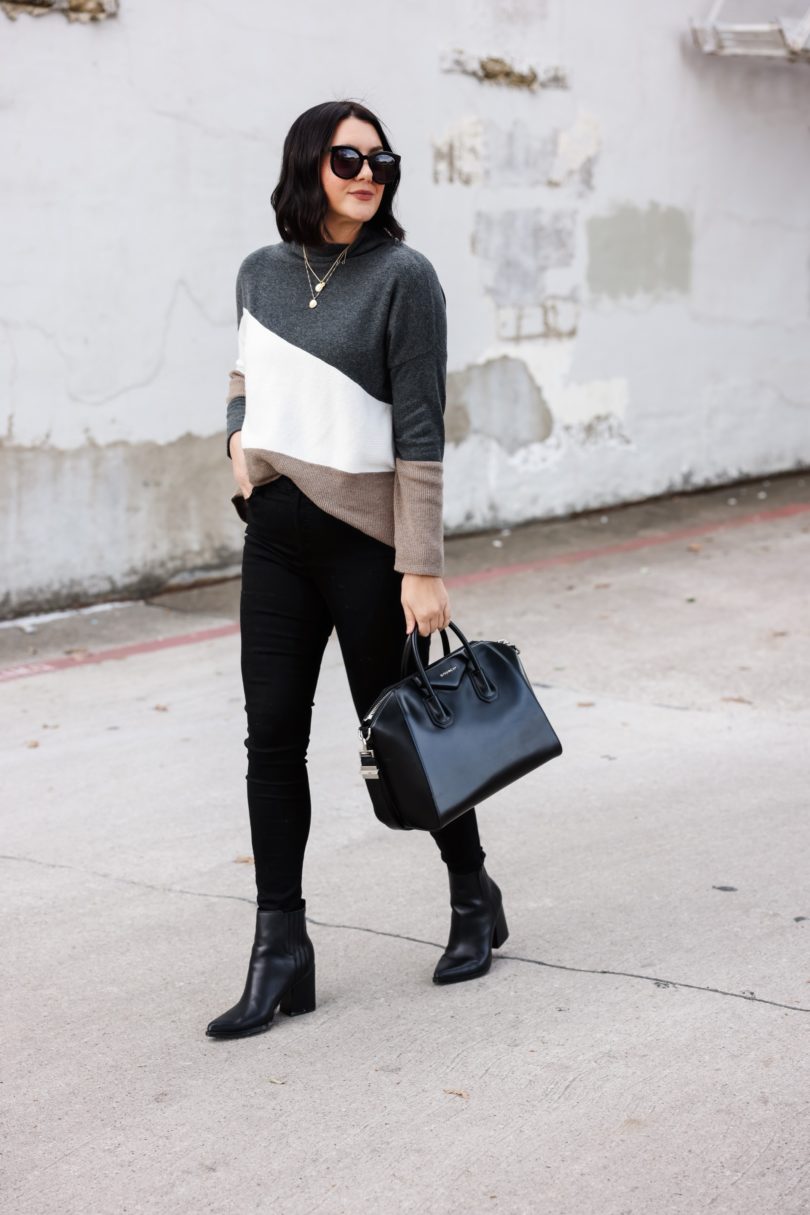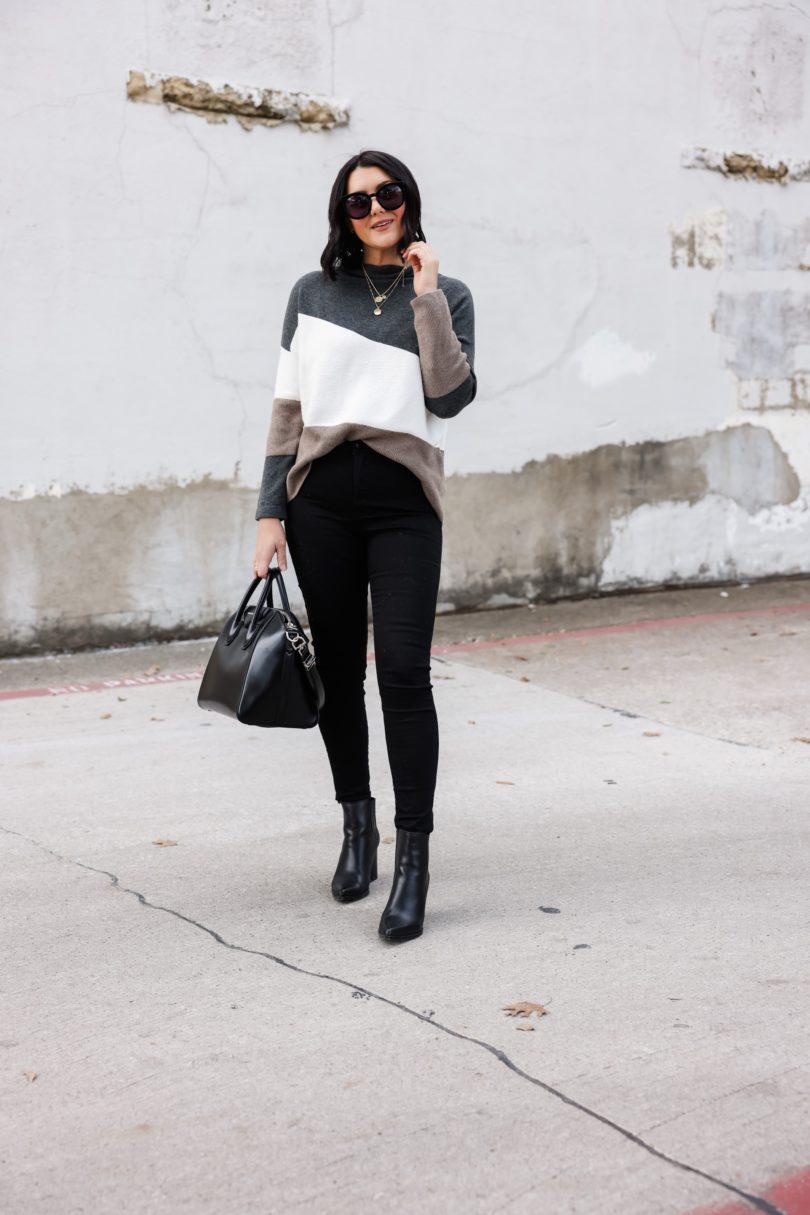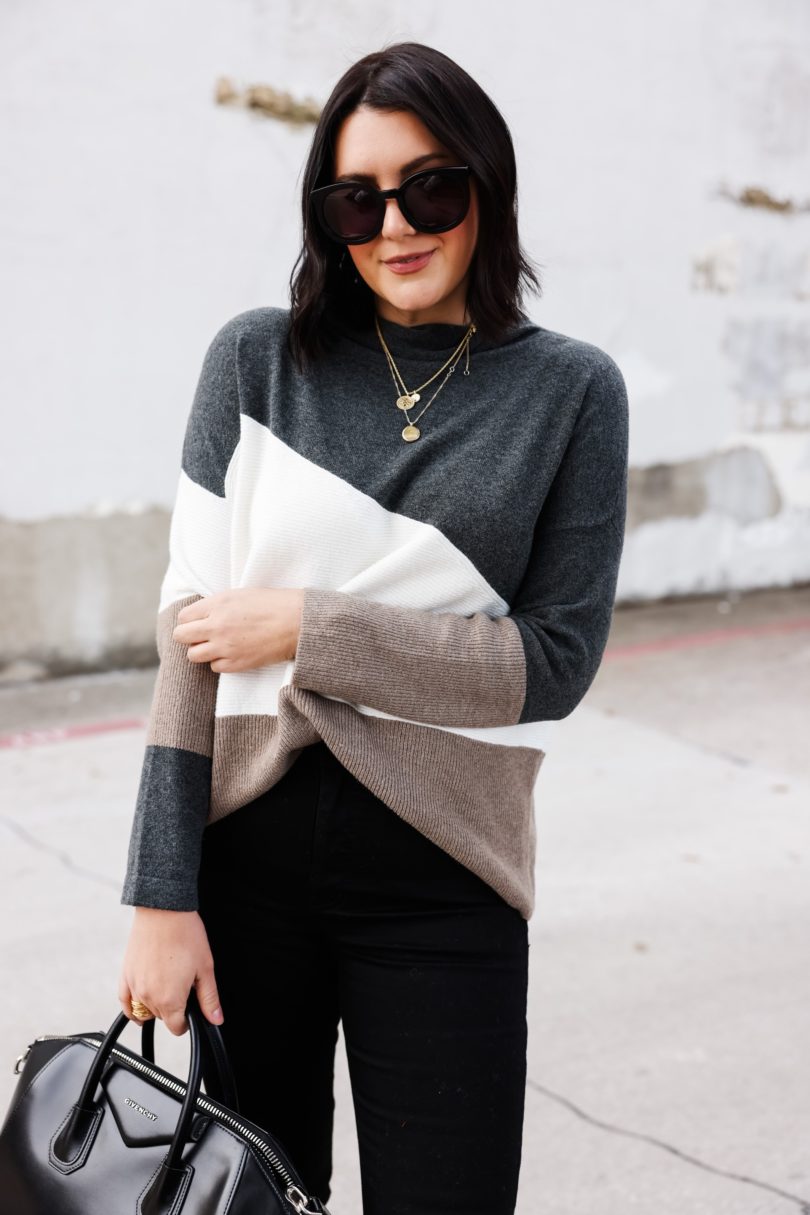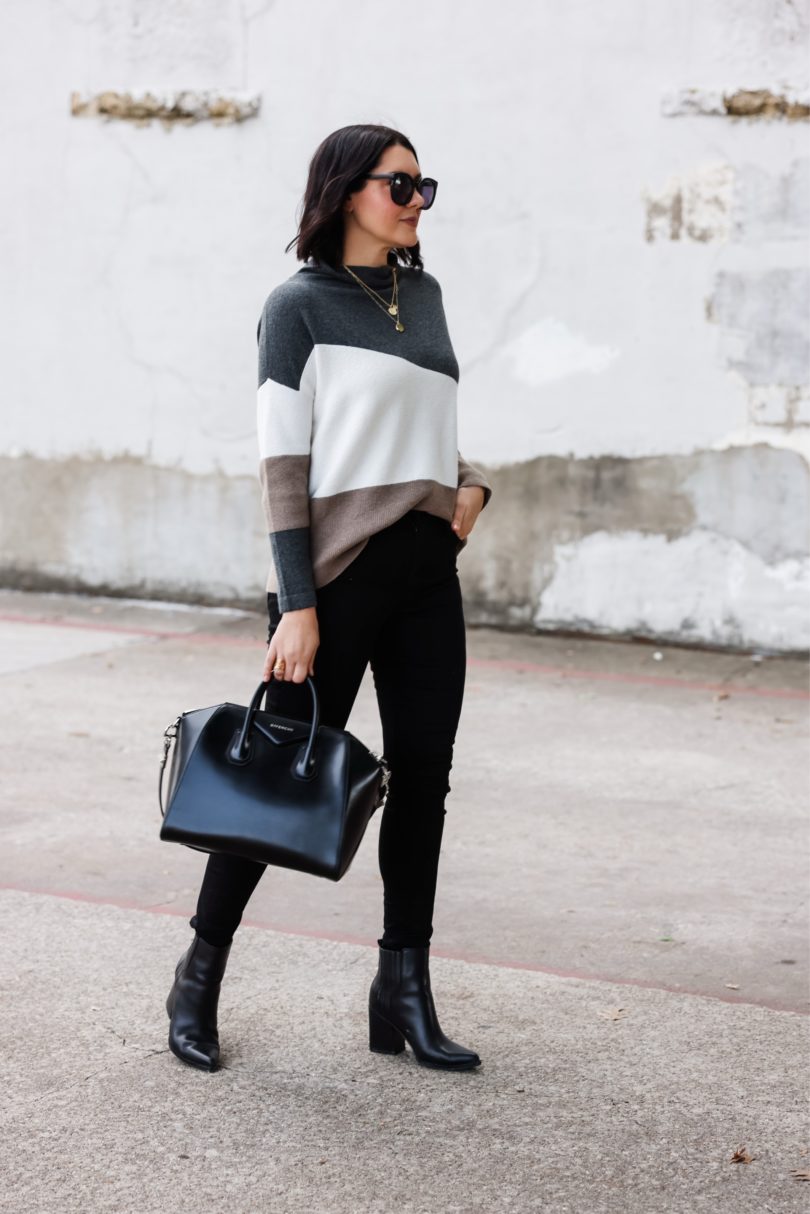 I don't know if its just me but time seems to mush together these next two weeks. I call it The Holiday Mush and not unlike the Holiday Rush it is inevitable. But instead of the rush of the season it's more where you can't tell what day it is and every day starts to mush together. See? The Holiday Mush. You feel me.
This outfit is actually from last week as I am currently in yoga pants. #mush But I love this outfit — simple and classic. I love this sweater so much and it's always a compliment grabber. And it's 50% off right now! You can find it here.
We are taking it easy this week making Gingerbread houses, Christmas crafts and cookies! I'll be updating here daily still but I'm slowing down on social for a bit. I hope you have a great Christmas week!