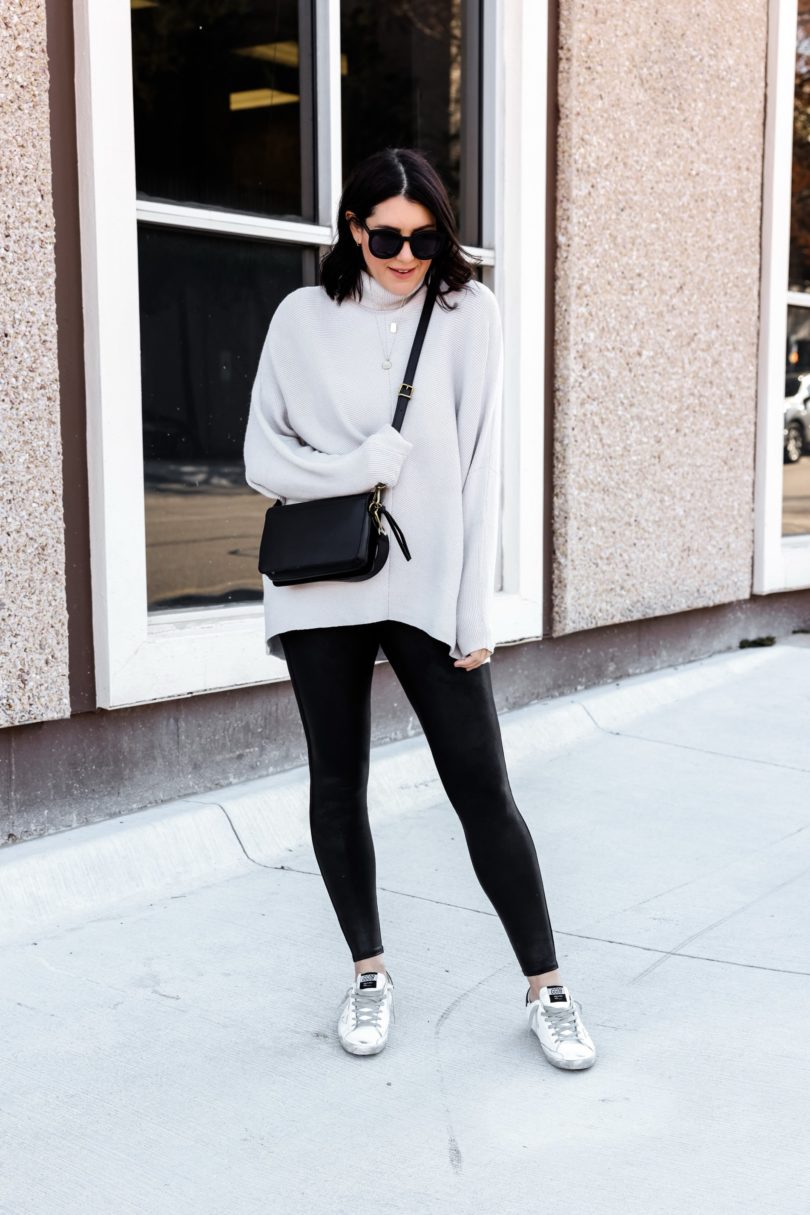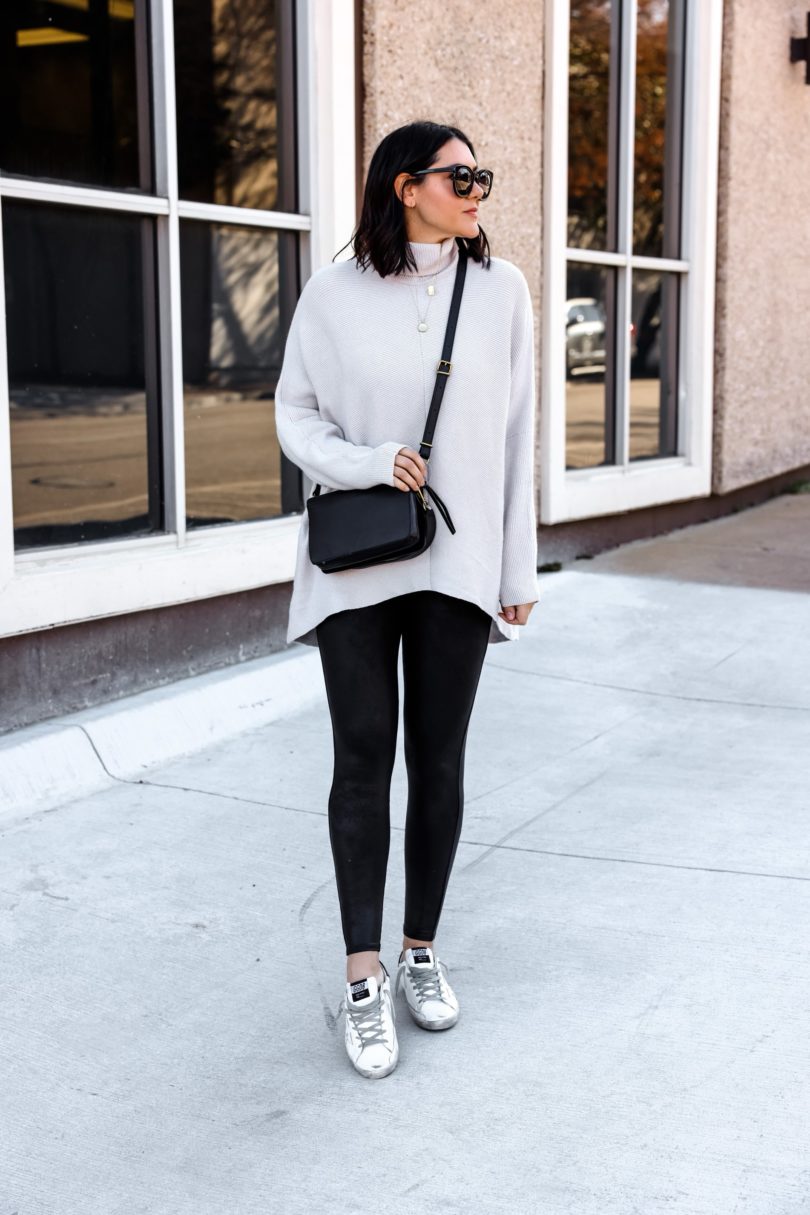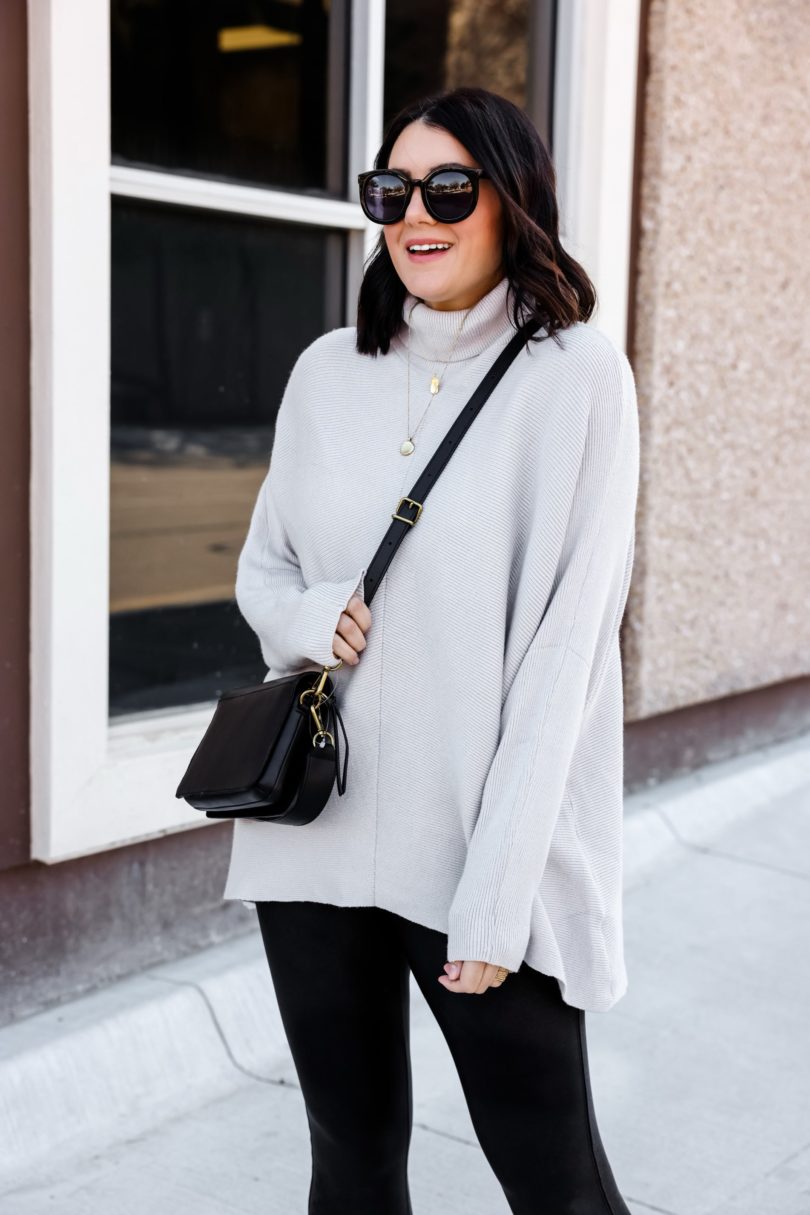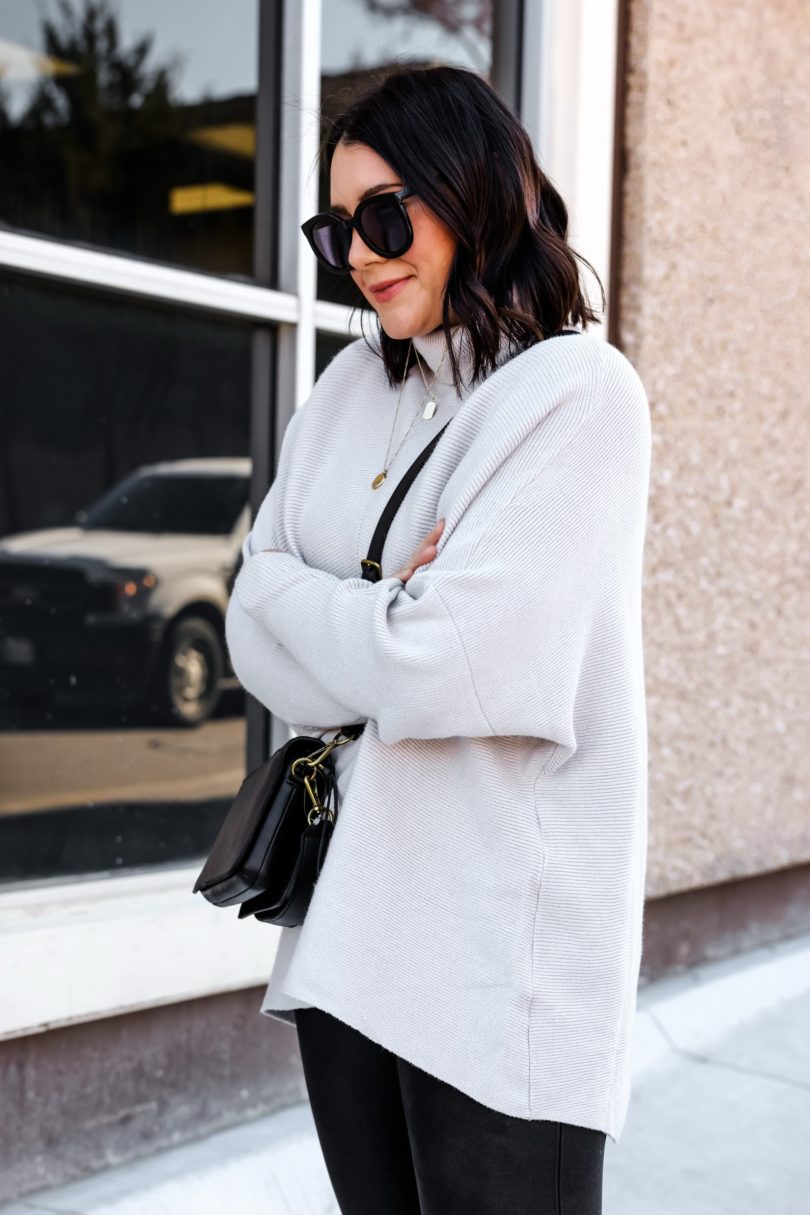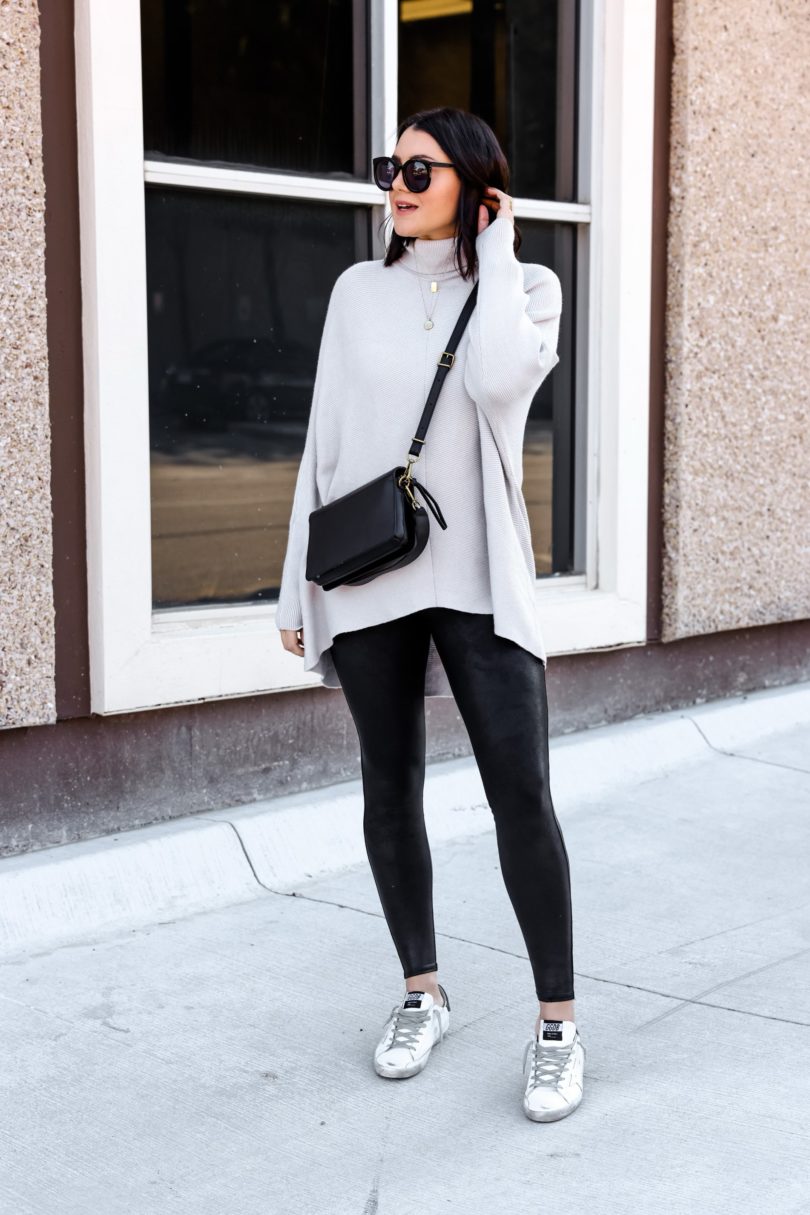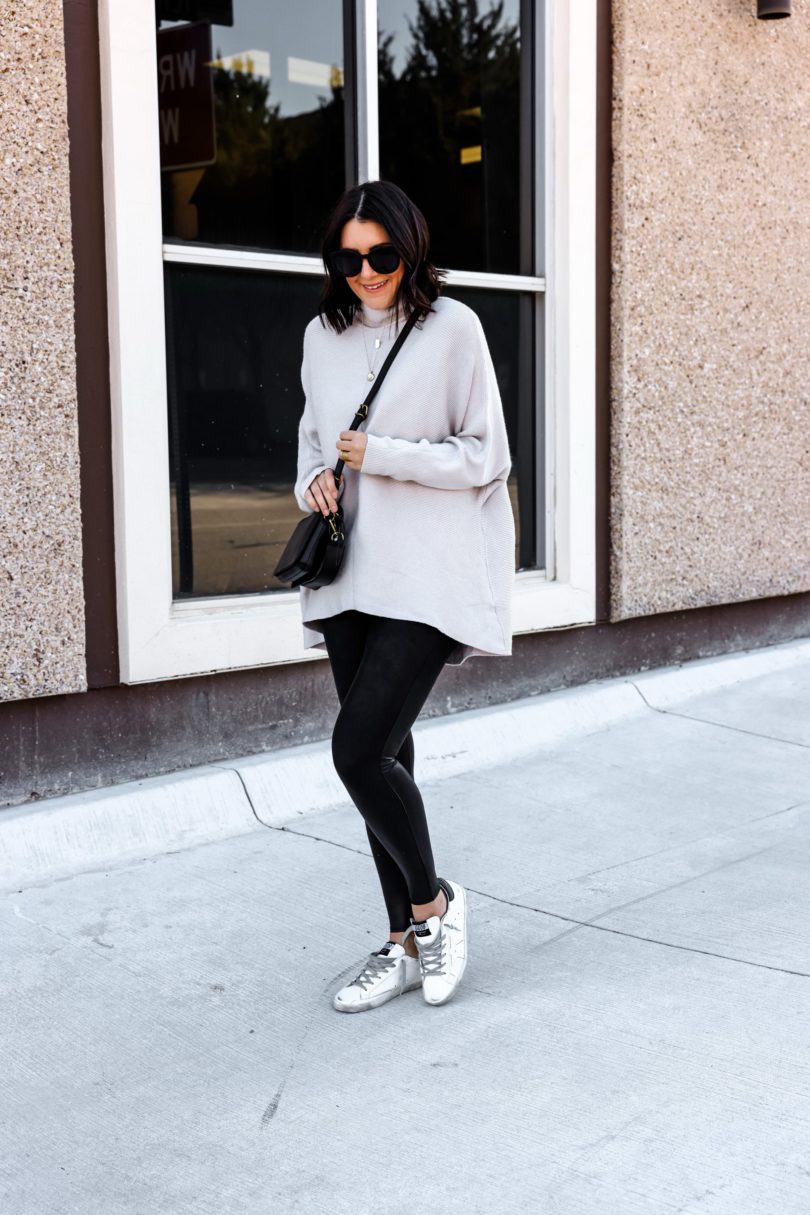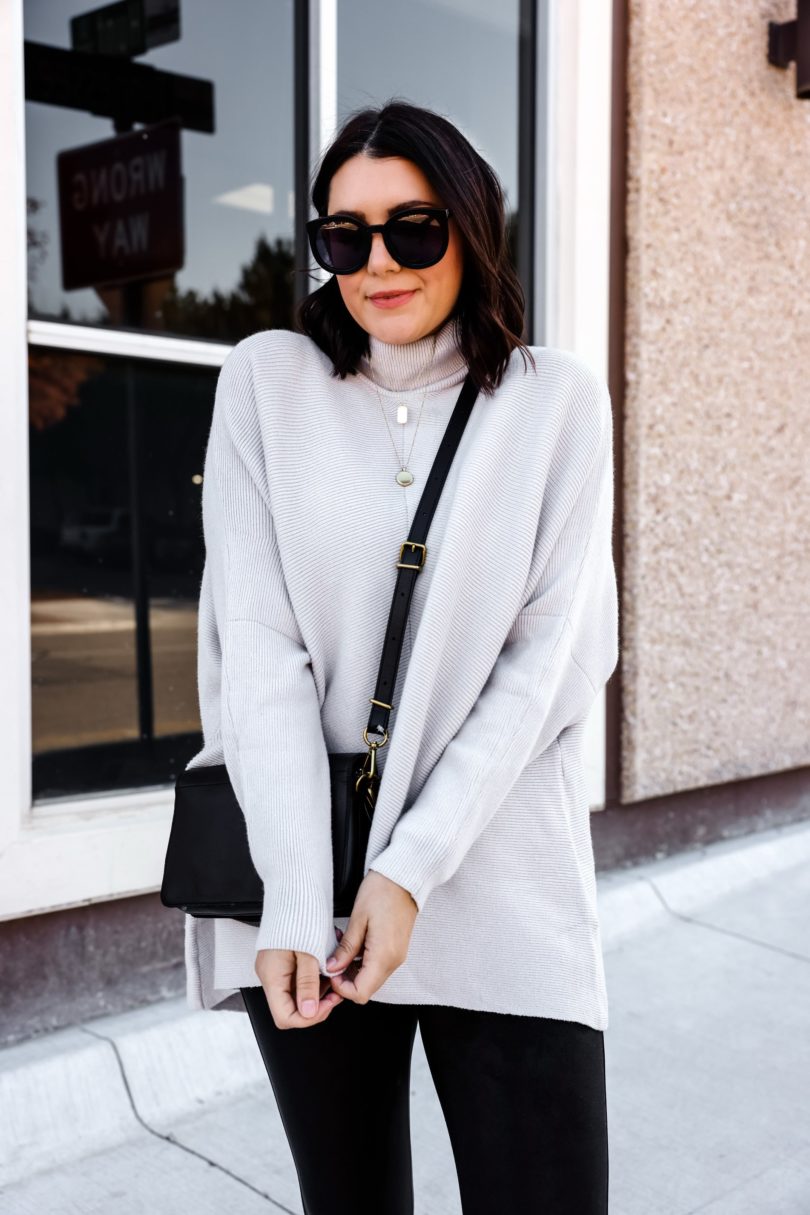 Do I look cold in these photos? Because I was, but I'm trying to work on my resting cold face. I've got a few more months to perfect it so I'll work on it. A coat messed with my outfits vibe so I left it off for the photos. The things we do for fashion. 😉
'Tis the season for leggings, my friends. If it's not yoga leggings, it's Spanx leggings or AKA my fancy leggings. Yes, these are my fancy leggings and yes I do categorize and sub-categorize my clothing. (The subcategories are pure emotionally based.) I like to pair Spanx leggings with all of my longer sweaters and the outfit always comes together so seamlessly.
I know what you're thinking: Are Spanx Faux Leather Leggings worth it? And as someone who has had them on a trial period for three years, I say yes. Expensive for a pair of pants that isn't denim, but they last forever. I have a couple of pairs of them (it's a long story of how I got to multiple pairs) and honestly I can't tell the difference between them even though there are a few years difference between them. Plus like any good pair of leggings, they always fit. (Speaking of fit, they are a more fitted fit so I size up to a large for comfort. You don't have to, but I do like this size.)
You can find them via the Spanx website here or if you'd rather from Nordstrom, find them here!
Of course I can't ignore my favorite sweater ever. I love this gal — so soft and just perfect for the holidays. I am in the medium — fit is loose! Find it here.