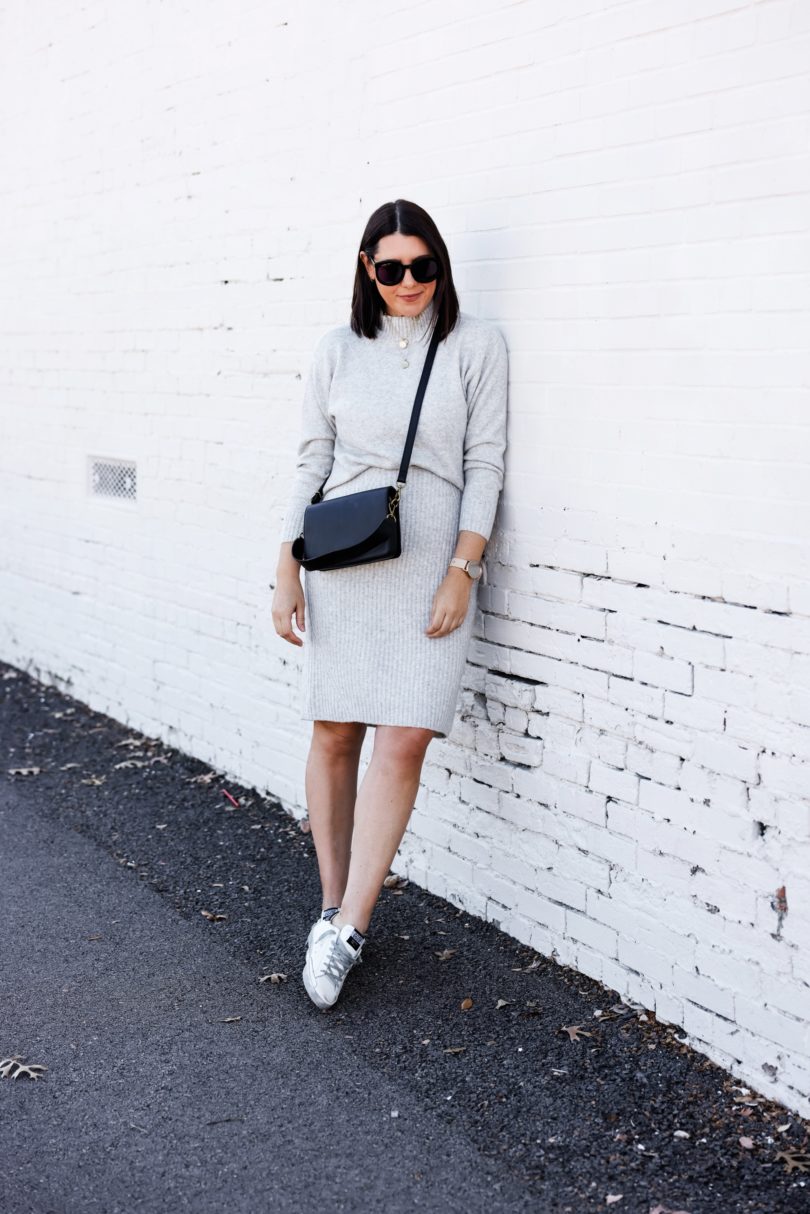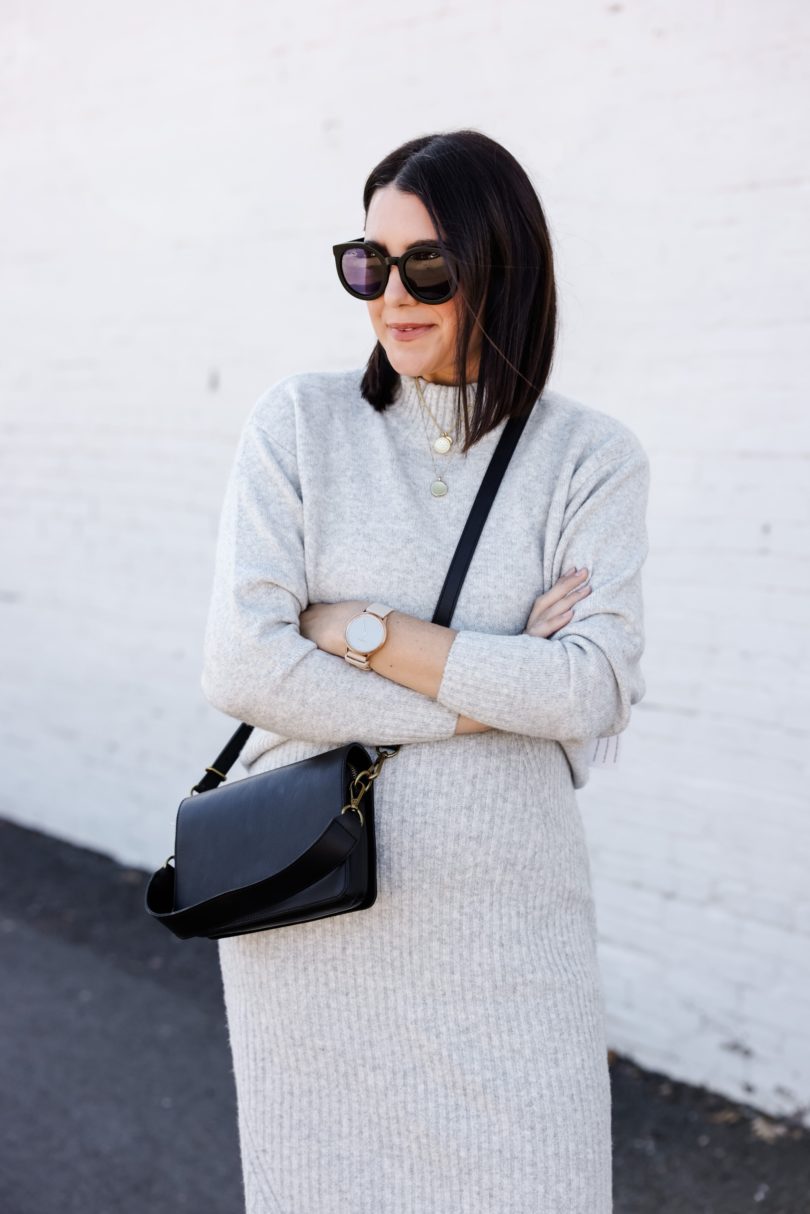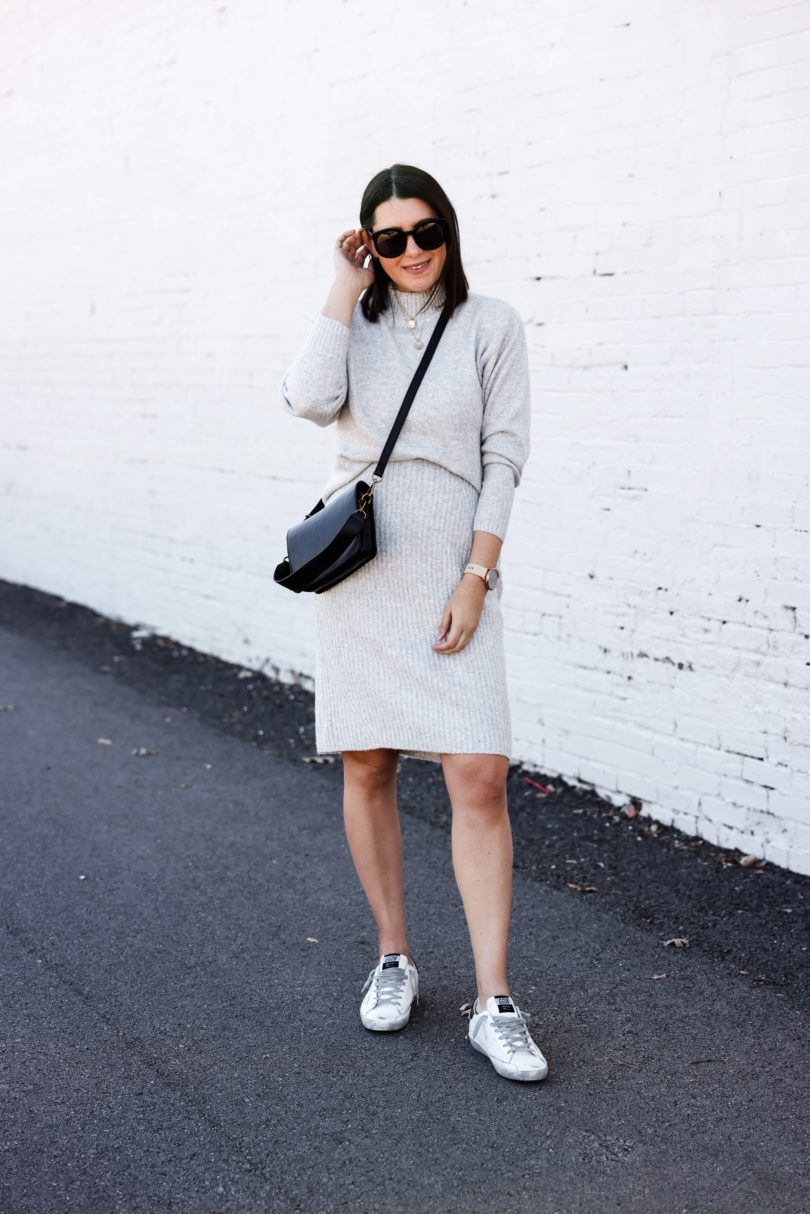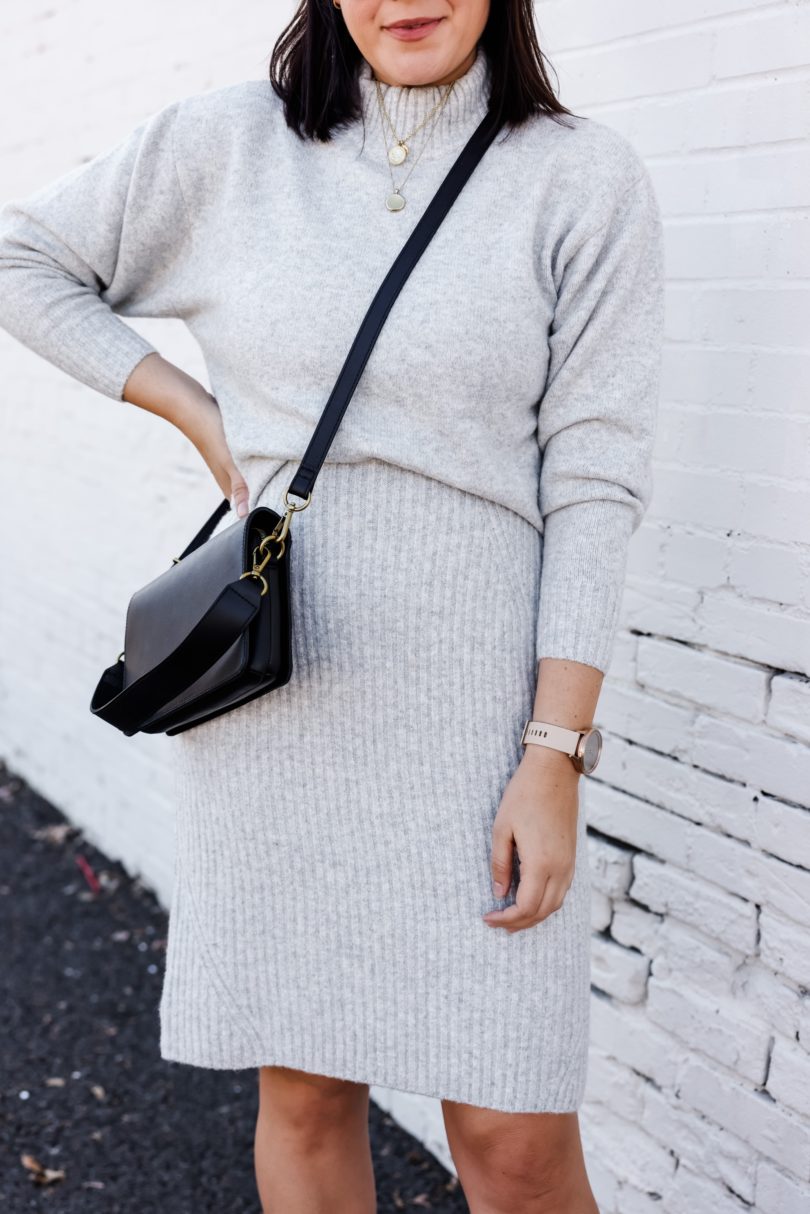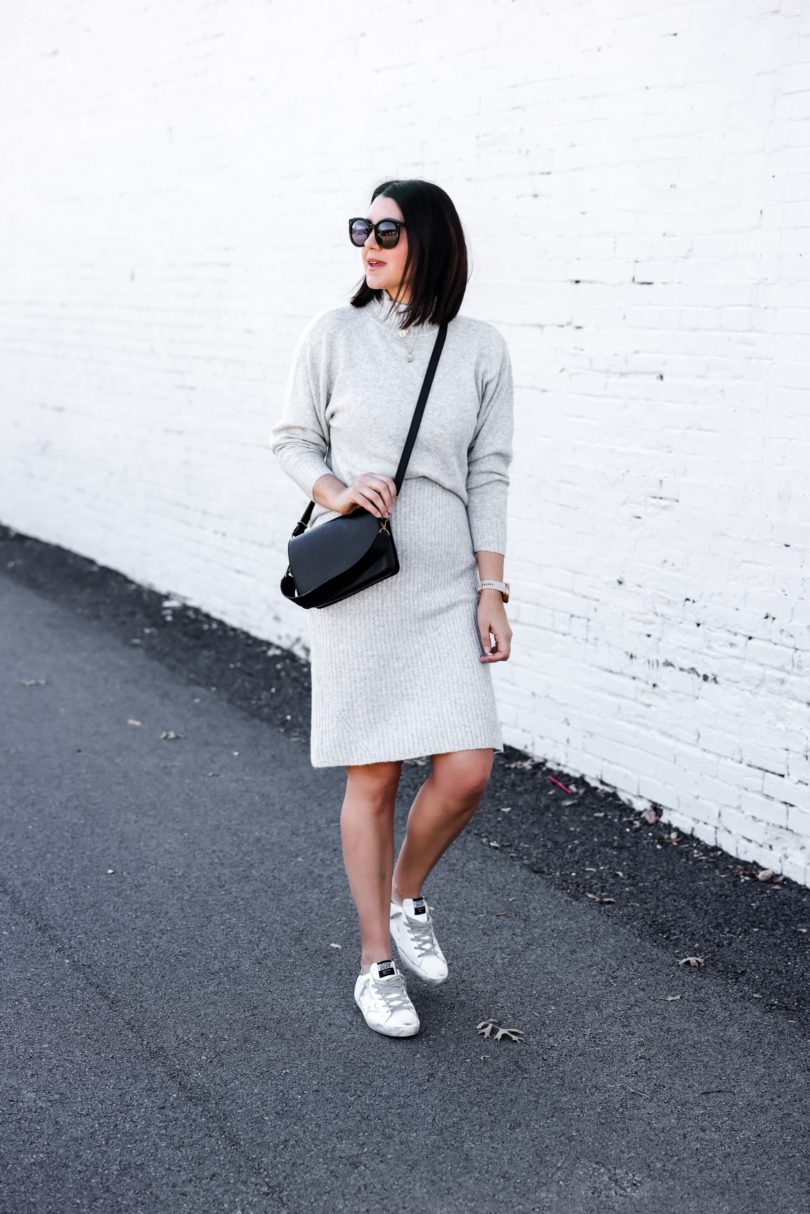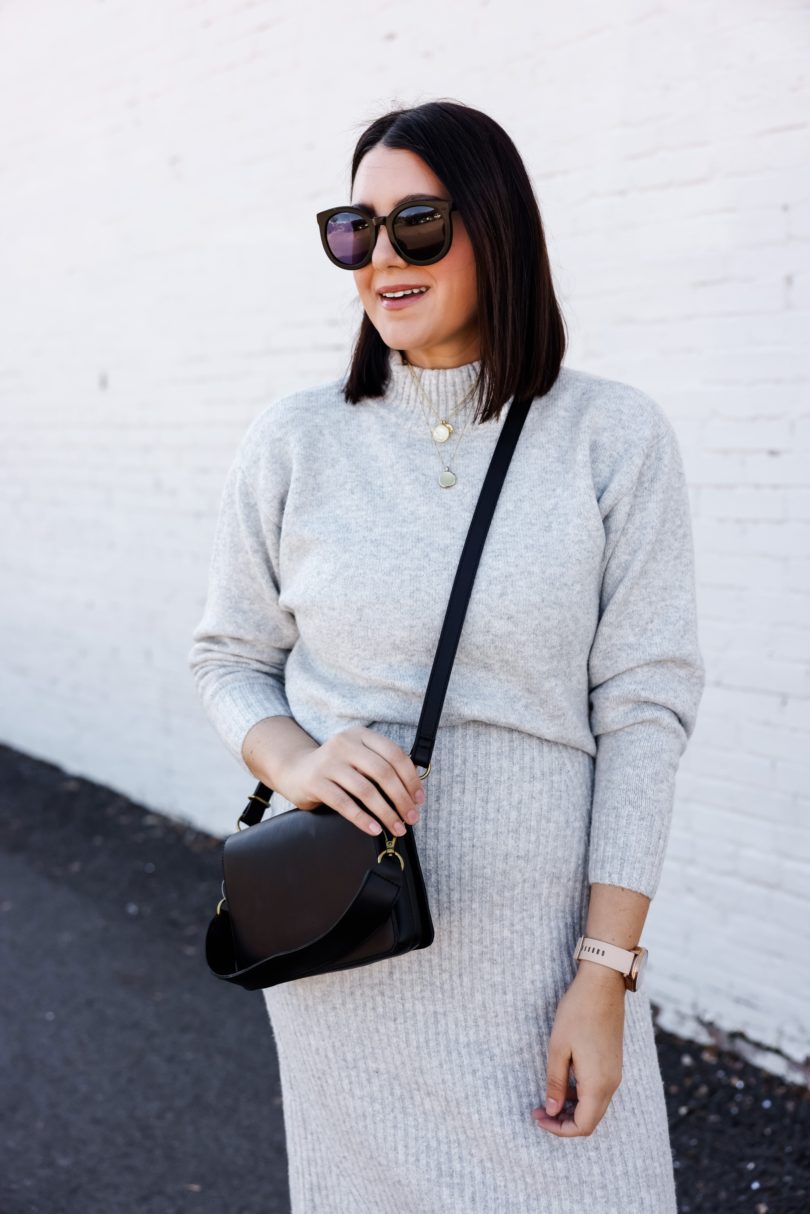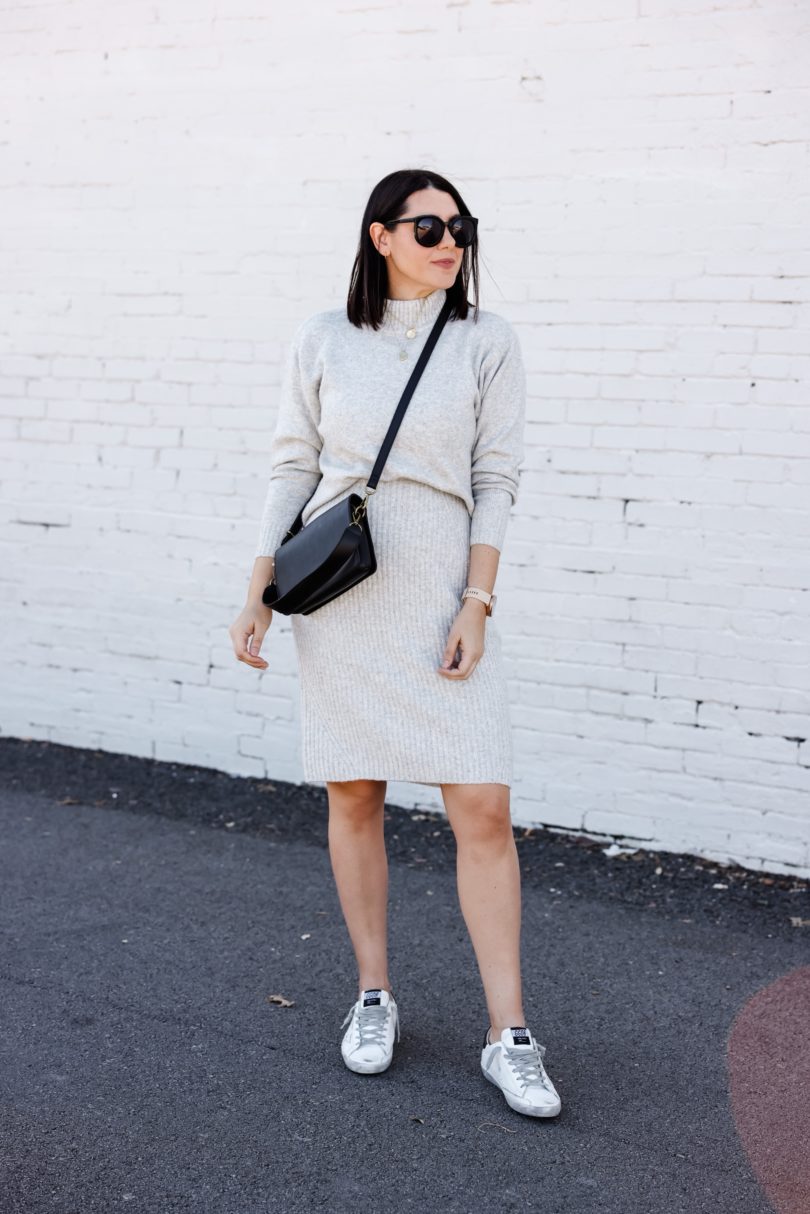 Happy Monday friends! I'm crawling out of the proverbial woods from listening to Taylor Swift's 'evermore' album on repeat this weekend. It's really good, very witchy, I like it. Have you listened to it? Folklore and evermore are saving this year, singlehandedly.
Speaking of redeeming things this year, let's talk about sets. From the always-welcome-in-my-home pajamas sets to the so casual sweatpant sets to their fancier cousin who probably has a vacation home and has never invited you: the sweater + skirt set. That's what I'm talking about today. If you like to feel pulled together, but you want to be comfortable: the sweater skirt set. I'm telling you this set right here is so cute but also I may or may not have falling asleep while wearing it on the couch. So you know it's comfortable. I am in the medium and the skirt is fitted but with stretch and it's pretty high waisted. The sweater is not cropped and a looser fit. I would say if you are in between sizes, size down one. But overall it fits true to size! You can find this set here. (and yes! It's sold as a set, not as two love torn separates)
I wanted to round up a few other good looking sneakers that can go with this set! Also feel free to pair this set with boots as well, it works well with booties too! I'm just in a sneaker state of mind. You see, I got some Golden Goose sneakers for my birthday and I don't want to talk about it yet. Mainly because I low-key talked so much sh*t about these sneakers and then got some. So instead I'll round up some great options that give the Golden Goose vibes.
Also I tried to spell vibes with a z on the end and auto-correct saved me.