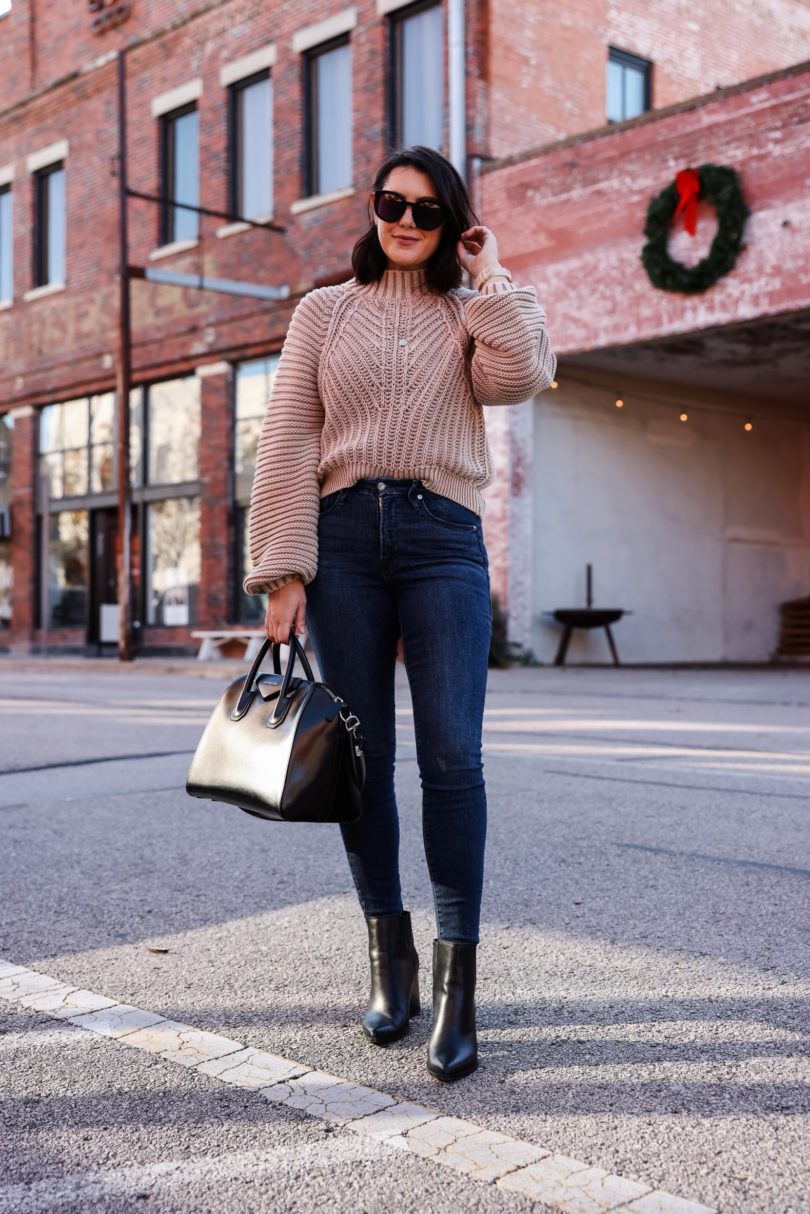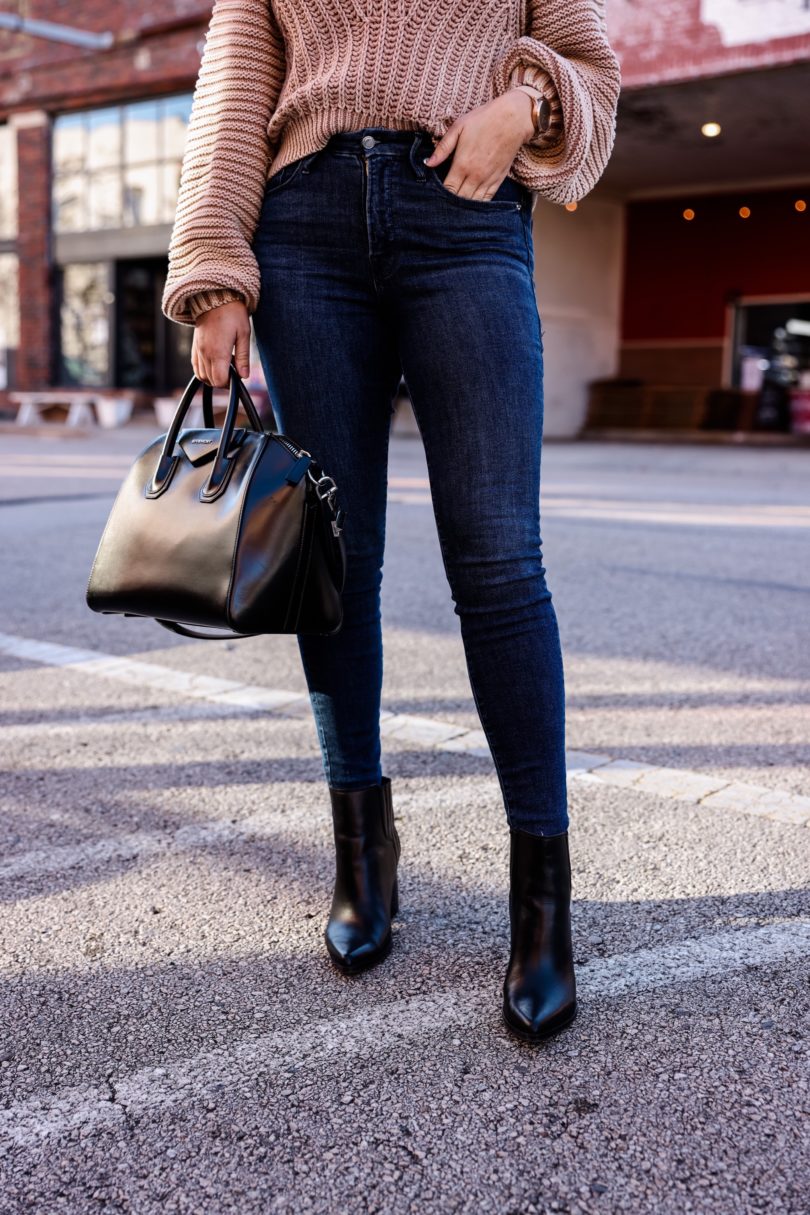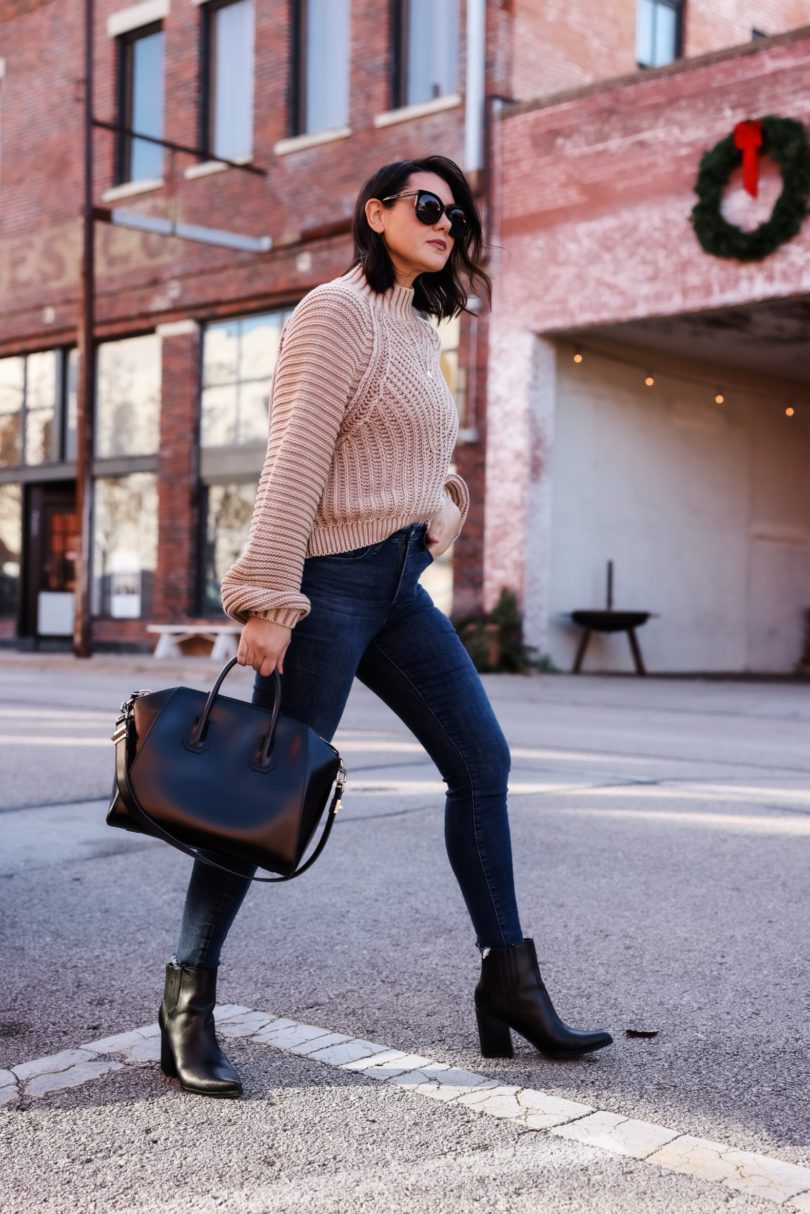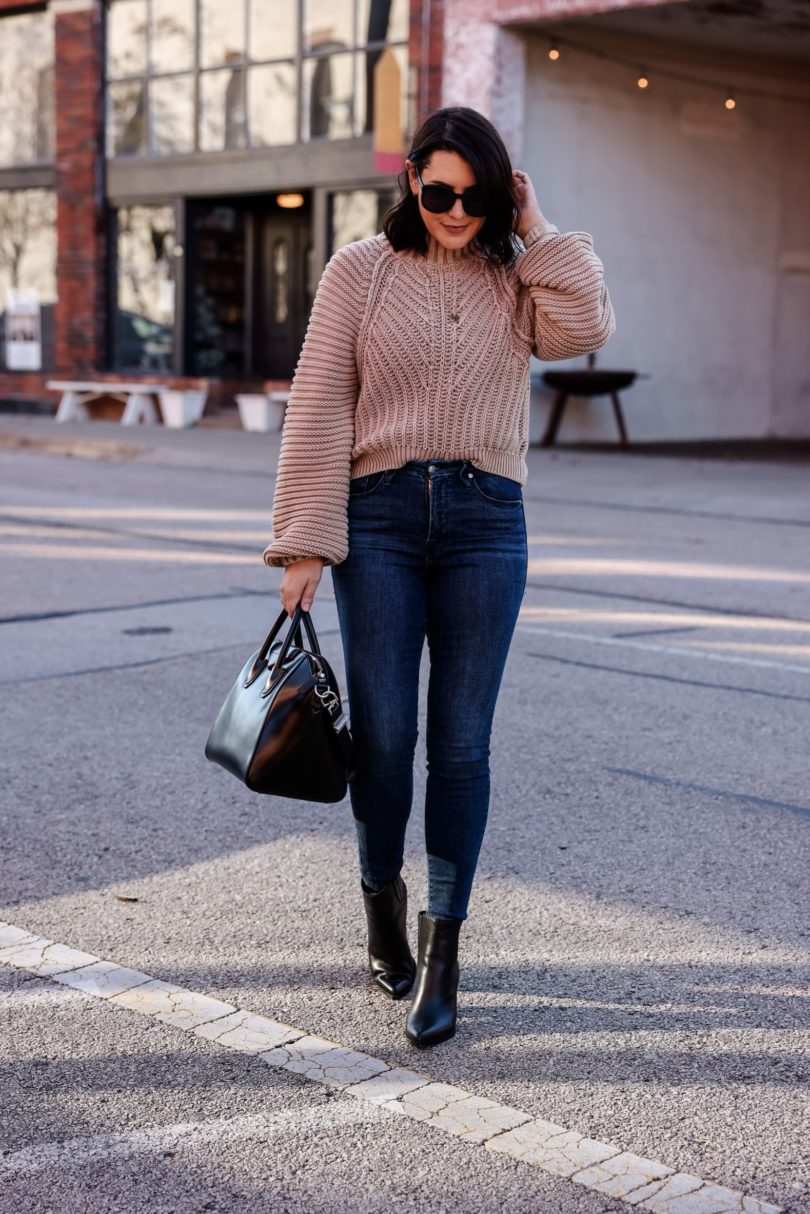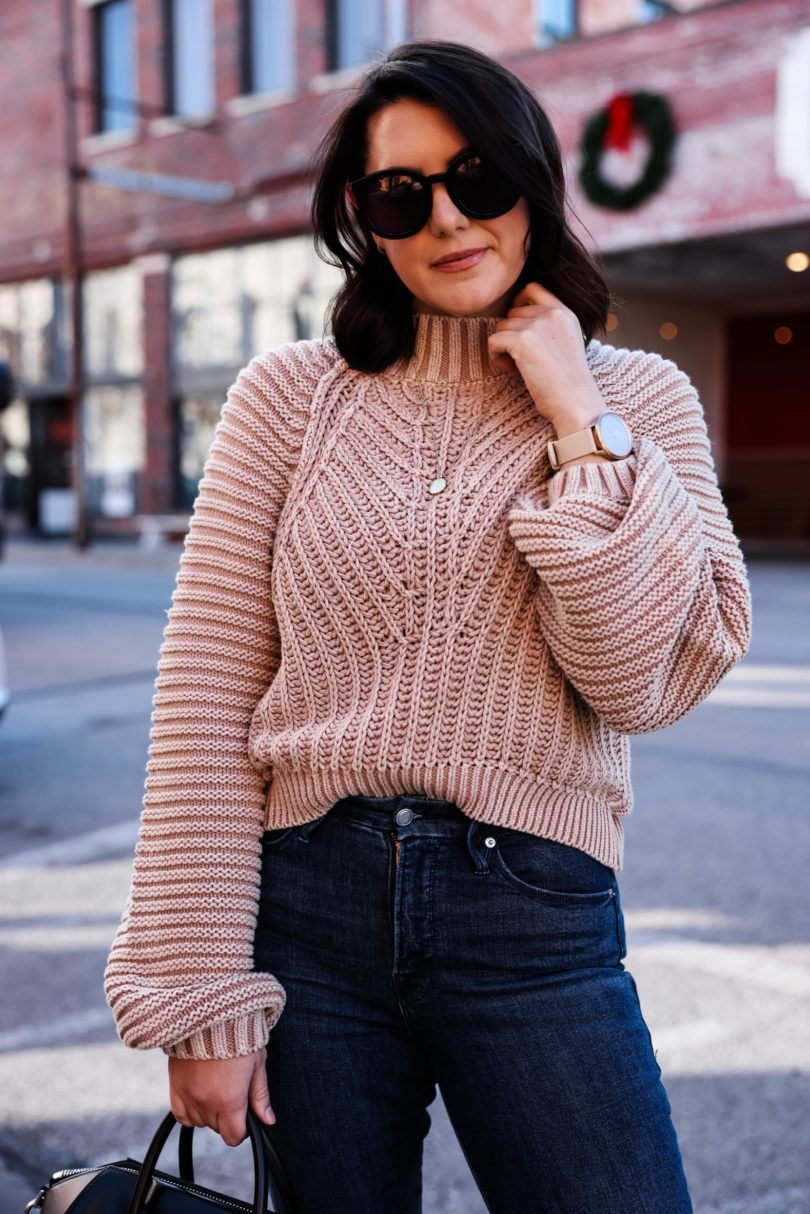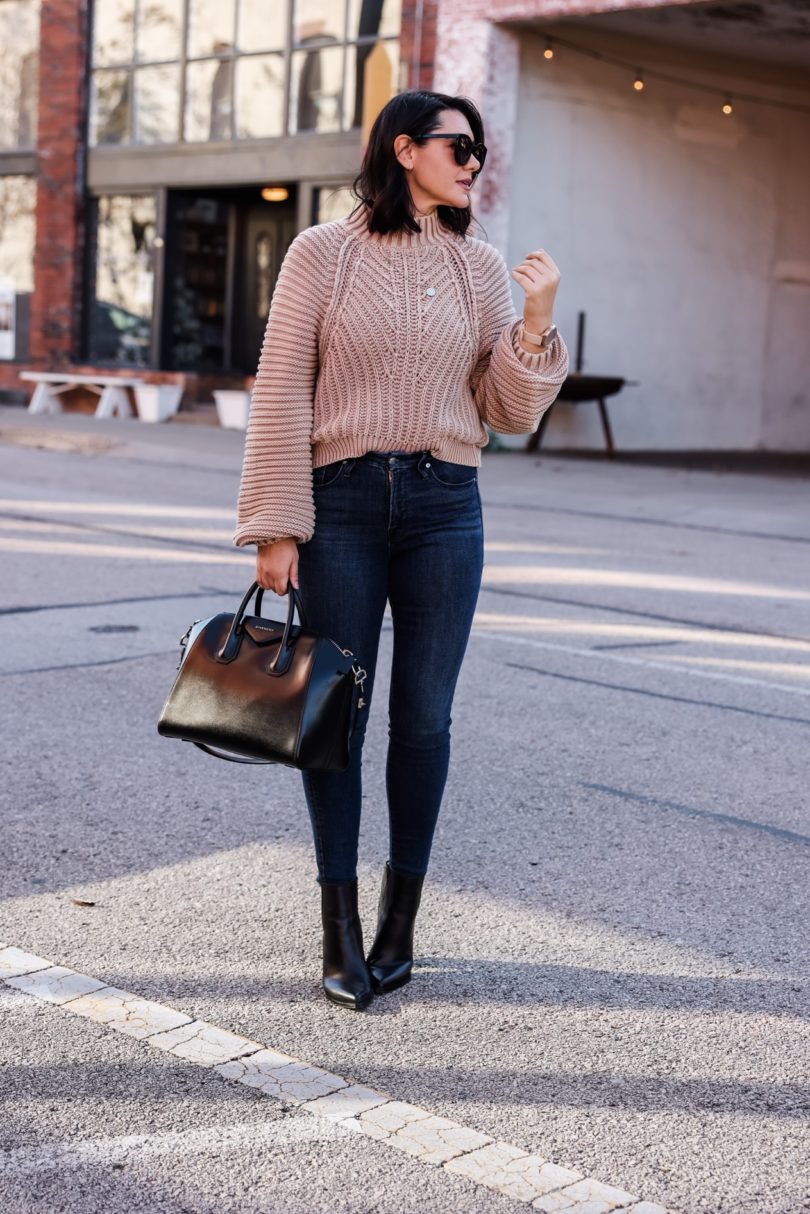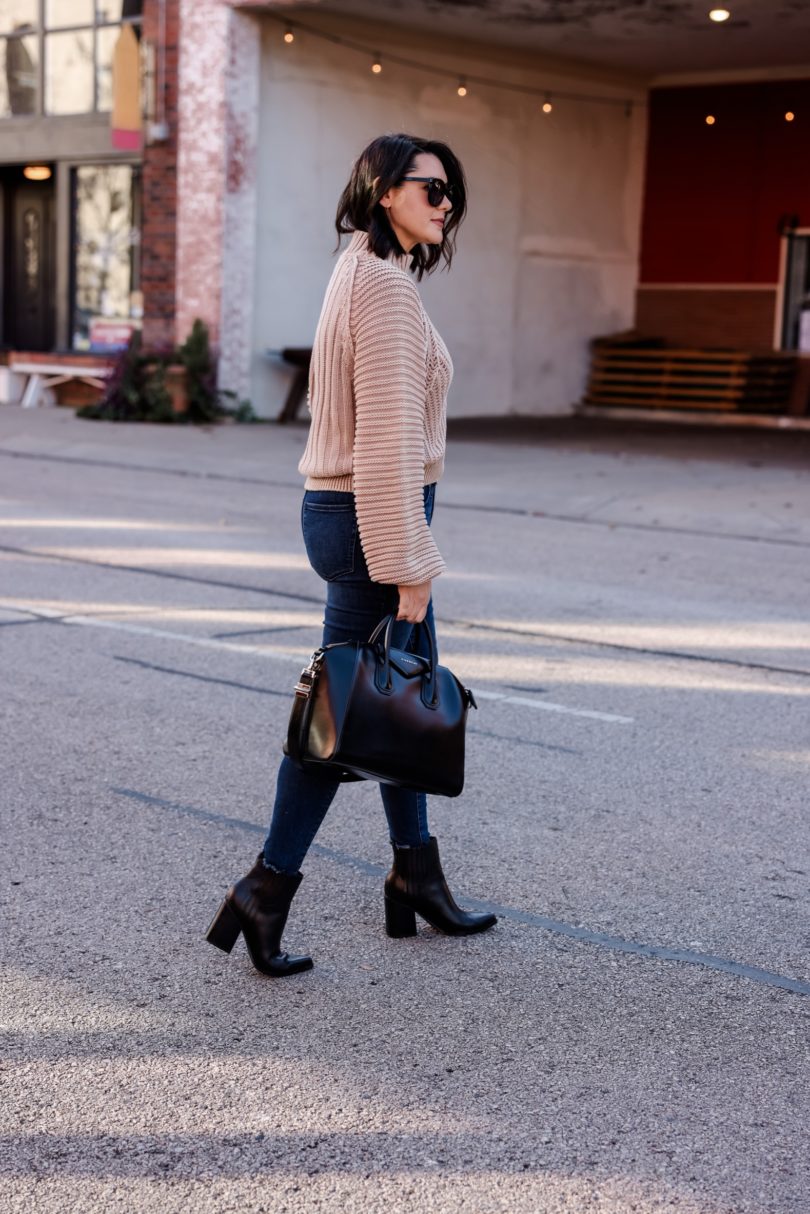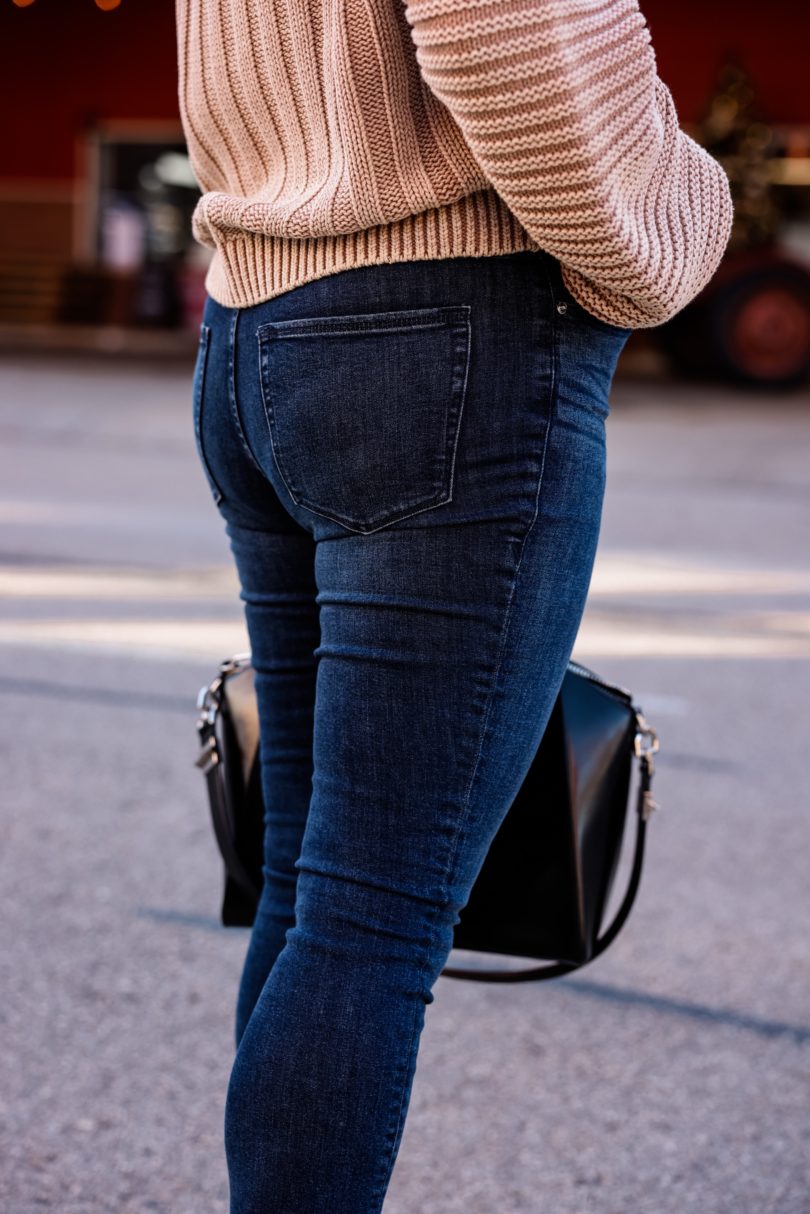 Do you know who I think is going to make a huge comeback in 2021? No, not me — I don't know I could surprise us all — but instead I think denim will have her best year yet. I've found myself pushing my sweatpants away until the evening or weekends of course and really reaching for my denim lately. And while vintage and straight leg denim are on top of all the trend lists this year, I've been really drawn to skinny denim. Probably my favorite of the denim types, if I'm being honest. Why? Because they are the one silhouette of denim I never have questions about. I know exactly what shoes or boots to wear with them, I know that my tops or sweaters will work perfectly with them. I know the fit will be right on and they'll be comfortable, too.
I was noticing though that I was missing a classic darker denim in my collection, which I would consider a classic color. How in the world do I not have a pair this color that fits? I quickly did a search on Nordstrom's site (a favorite place to find denim*) I found this pair of under $100 jeans at Nordstrom and picked them up in store the same day. YA'LL — I love them. The second I put them on I felt great; acne cured; dreams realized. Have you tried the Good American brand before? That's what brand this pair is and I love them for a few reasons. For one, they stretch is spot on because they are very stretchy but they don't stretch out. The other reason is that they have a lot of structure and hold everything in. They also don't give me flat booty syndrome like some of my vintage jeans do, and I really appreciate that. I'll take all the help I can get in that department. 😉
I am in the size 8 of the denim and it fits me perfectly. It says to size down but I didn't find that to be the case. (I'm typically a 28/29 in denim.) You can find them under $100 here! Good American also has sizes from 00 to 24!
Also Nordstrom is having a Buy More / Save More event right now starting at $50 off your purchase of $250, with up to $300 savings. If you've got some gifts left to buy along with some denim of course, this is a great time to make your purchases! (You can see my gift guides here to help!) I've rounded up lots of affordable denim option below.
Affordable Denim under $125

I can't write this whole post and not mention my gorgeous sweater as well. It's so cozy and the right length — not too cropped but not too long. You can find it here in lots of colors!
*PS: One of my favorite reasons to buy denim at Nordstrom, especially online, is that they have a really flexible return policy and as we all know with denim it can take a few pairs to find the right one. They also have a ton of denim to look through so you can find whatever trend, style or size you are looking for! 
_____________
This post is in collaboration with Nordstrom. Thank you for supporting the brands that support this blog!