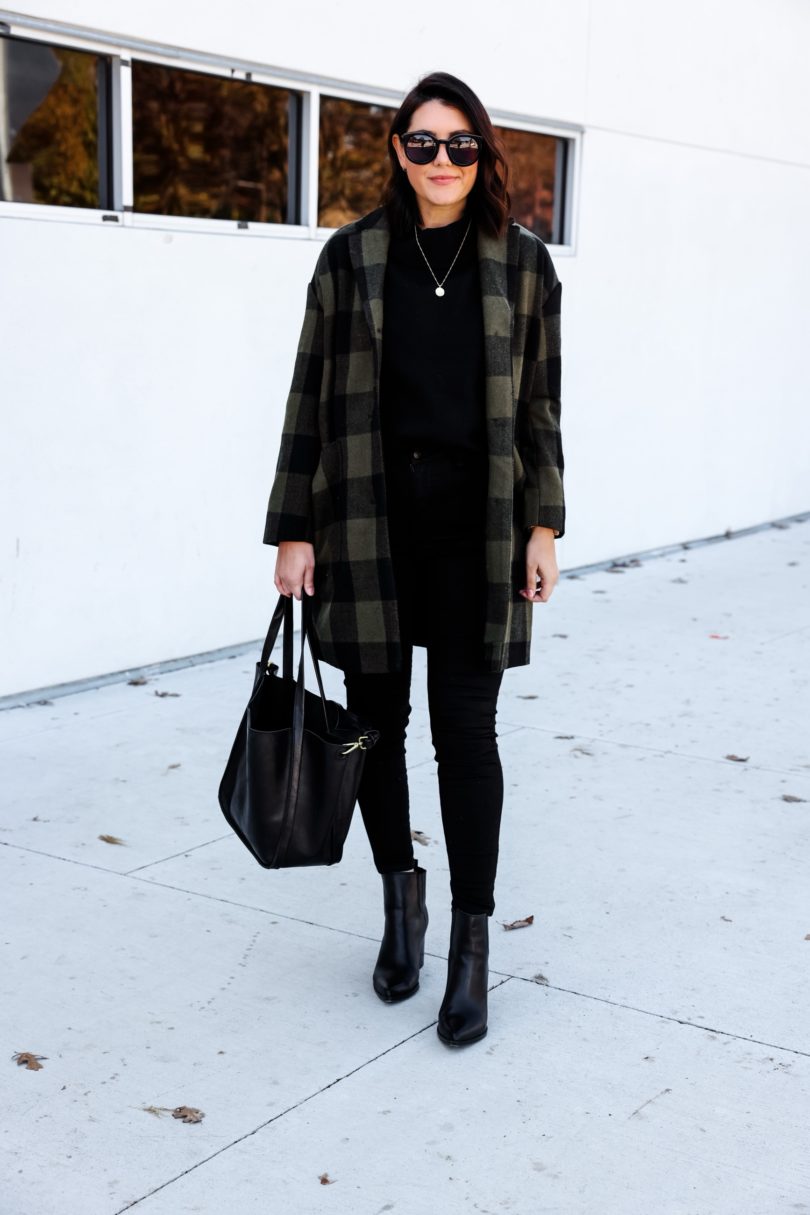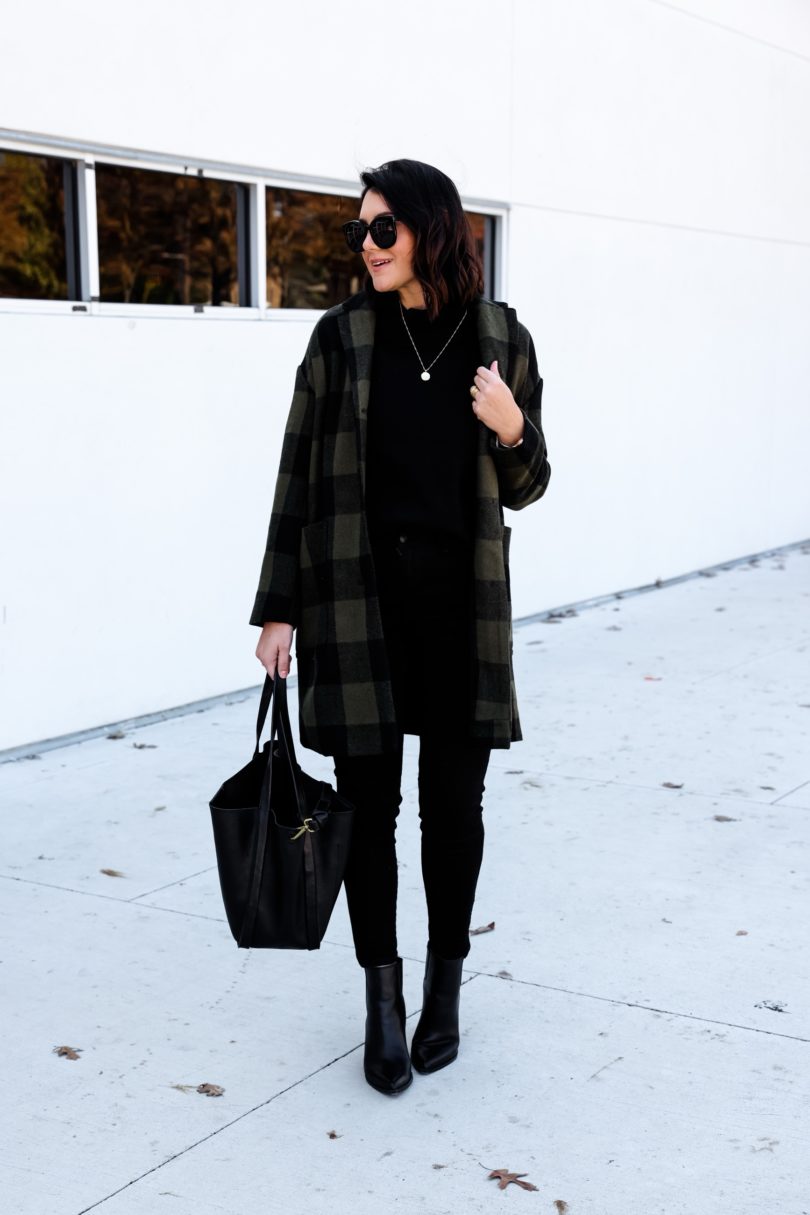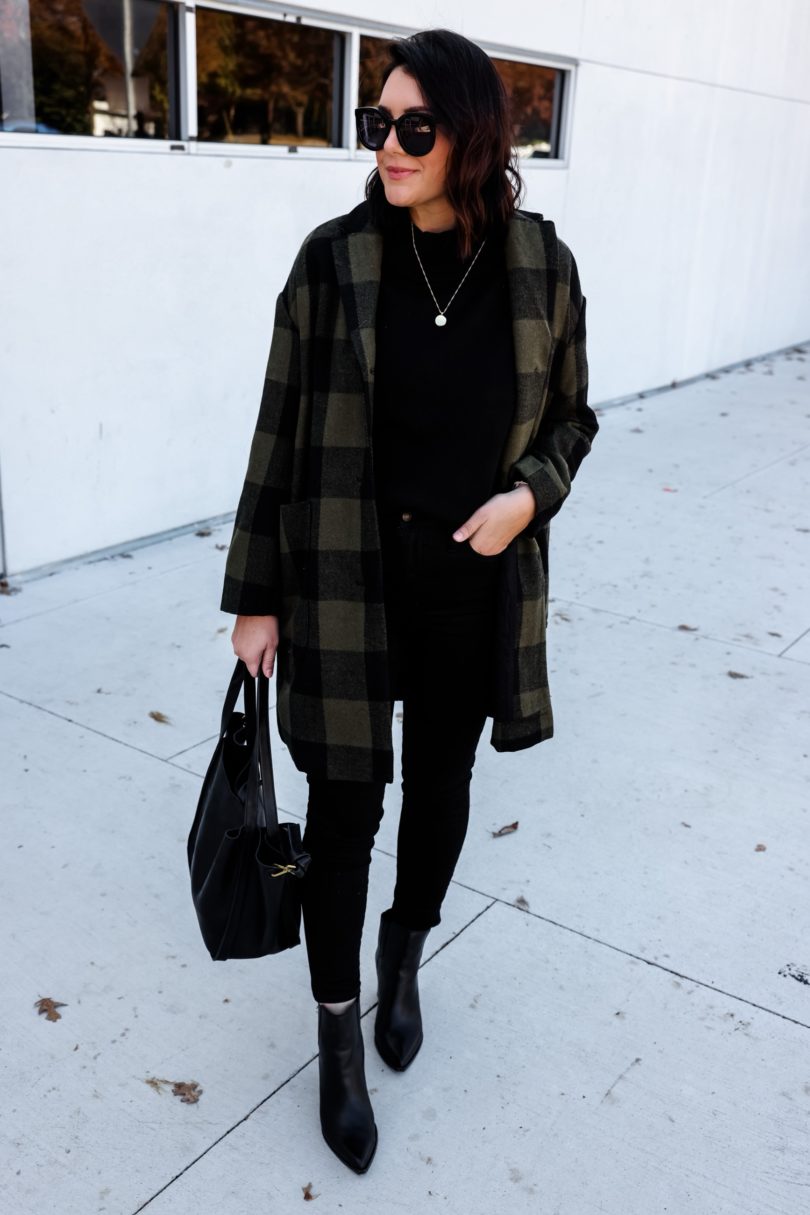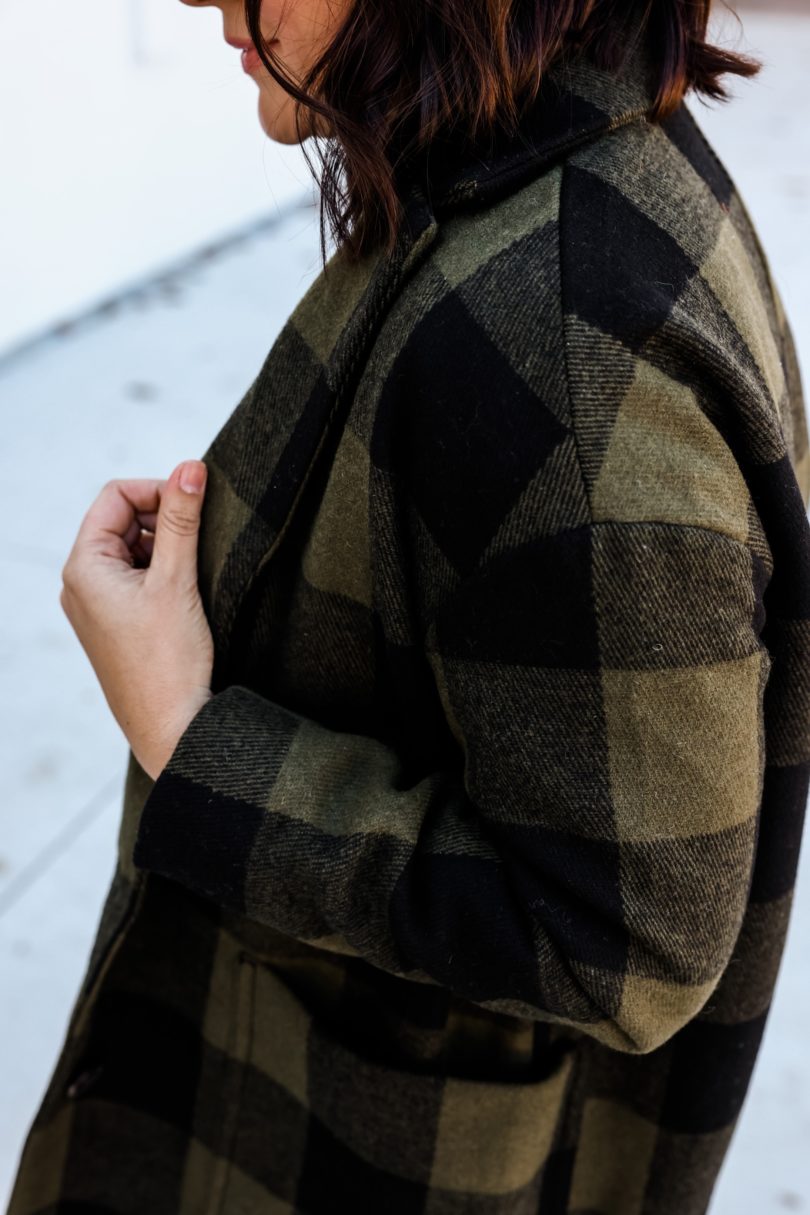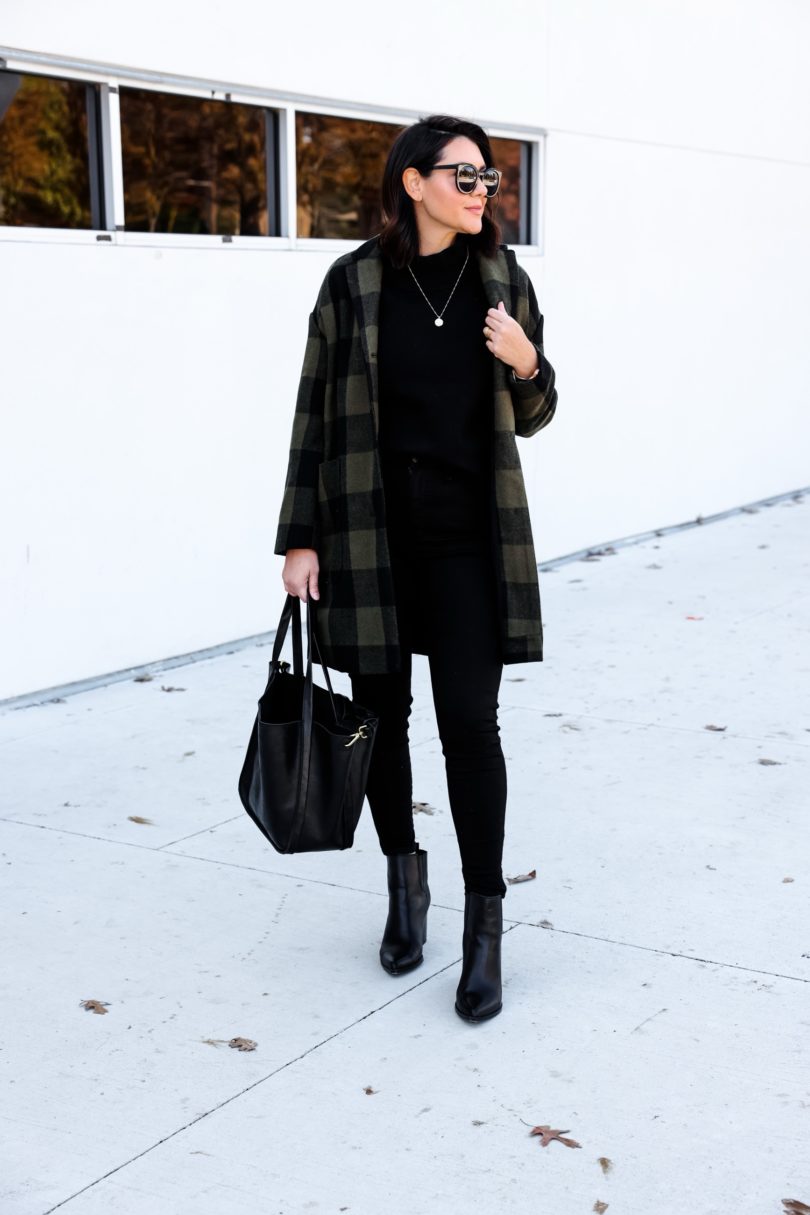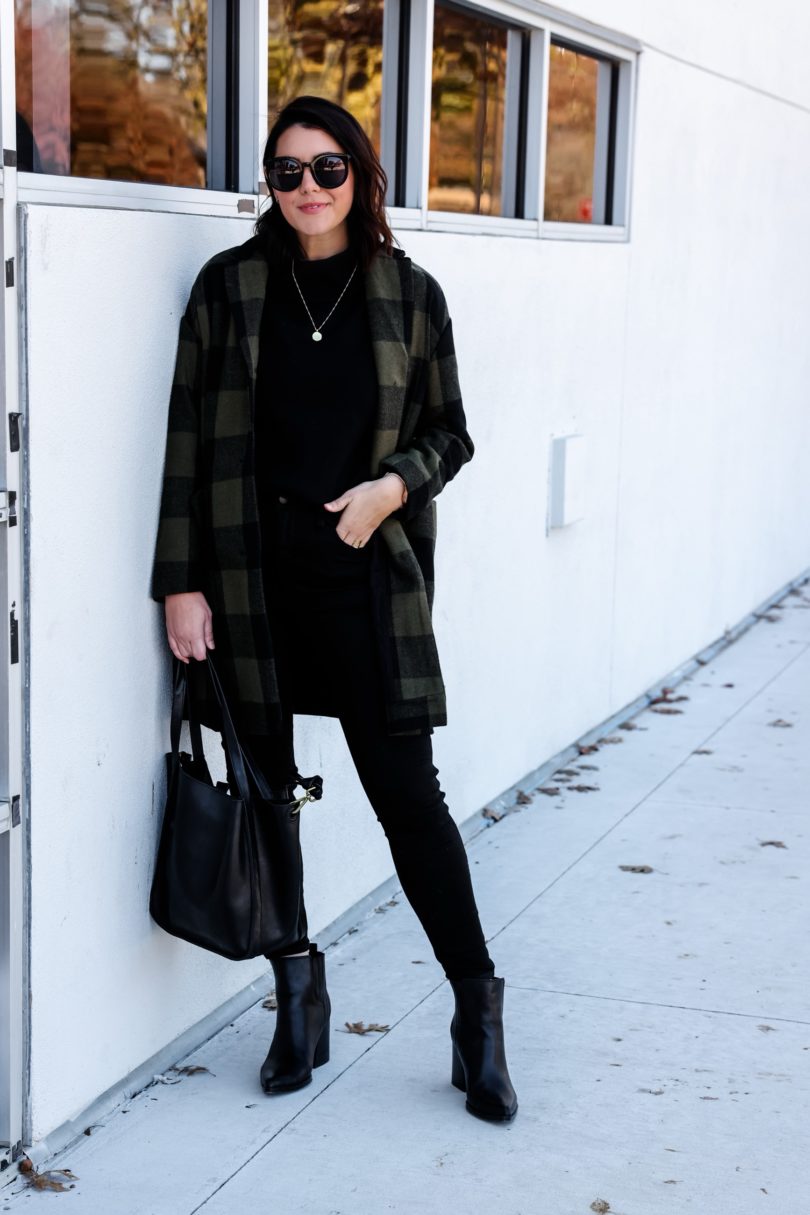 Okay, so I've made friends with winter. Mainly because I realized I like coats and I can just lean on a cute coat to make the whole outfit sing. Am I saying this love will last all season? Absolutely not. But for now, I like winter and I have this coat is to thank.
I love a plaid coat moment but sometimes it can be a little too twee, know what I'm saying? This one is in a lovely subtle winter hue — this green is just perfect for right now. Of course, if you like a red plaid there is one for you!
Same Coat, Different Colors

I'm in the medium of the coat. It fits loose but true to size. I like this size so I would suggest true to size sizing. You can find it here!
I know the rest of the outfit is all black so it's hard to see what's under here, but I love this pullover. It's this thick knit sweater, but it's a smooth feel. I like wearing it with yoga pants, too. It's super versatile, which you know is my main thing with clothes. I did size down to a small. You can find it here.