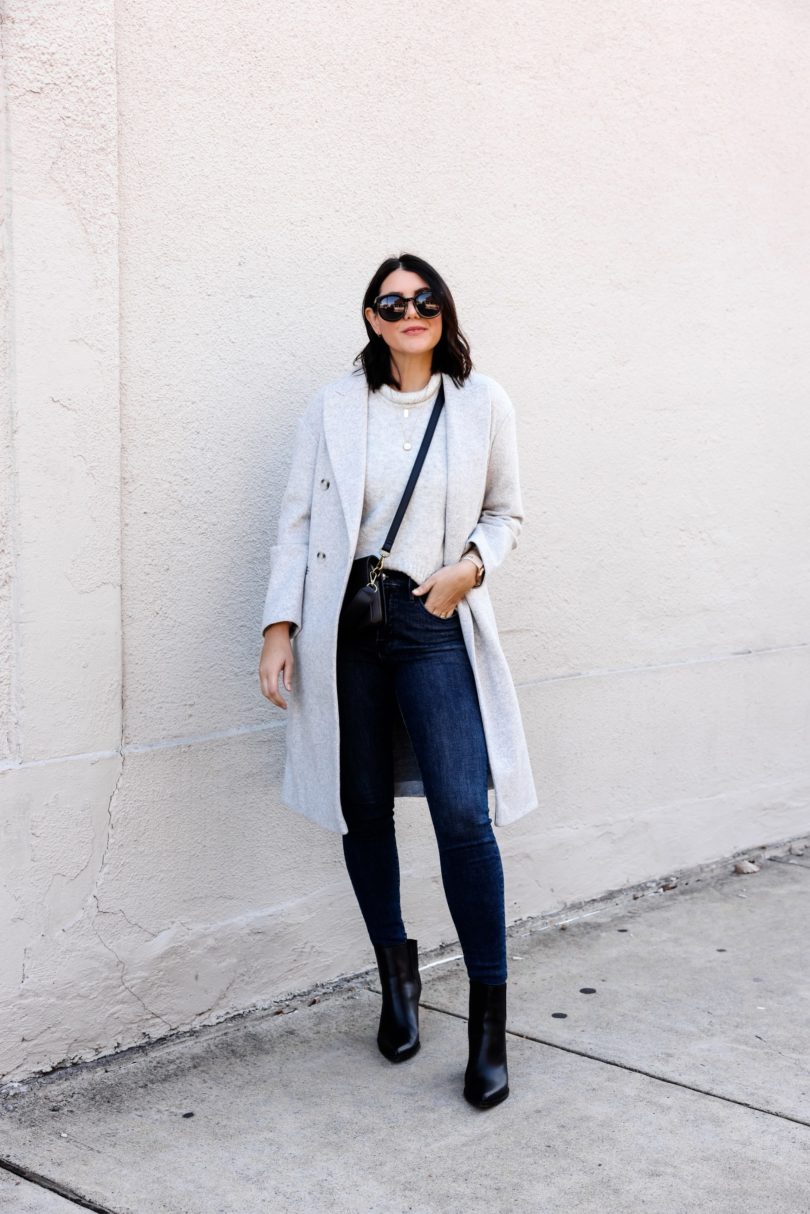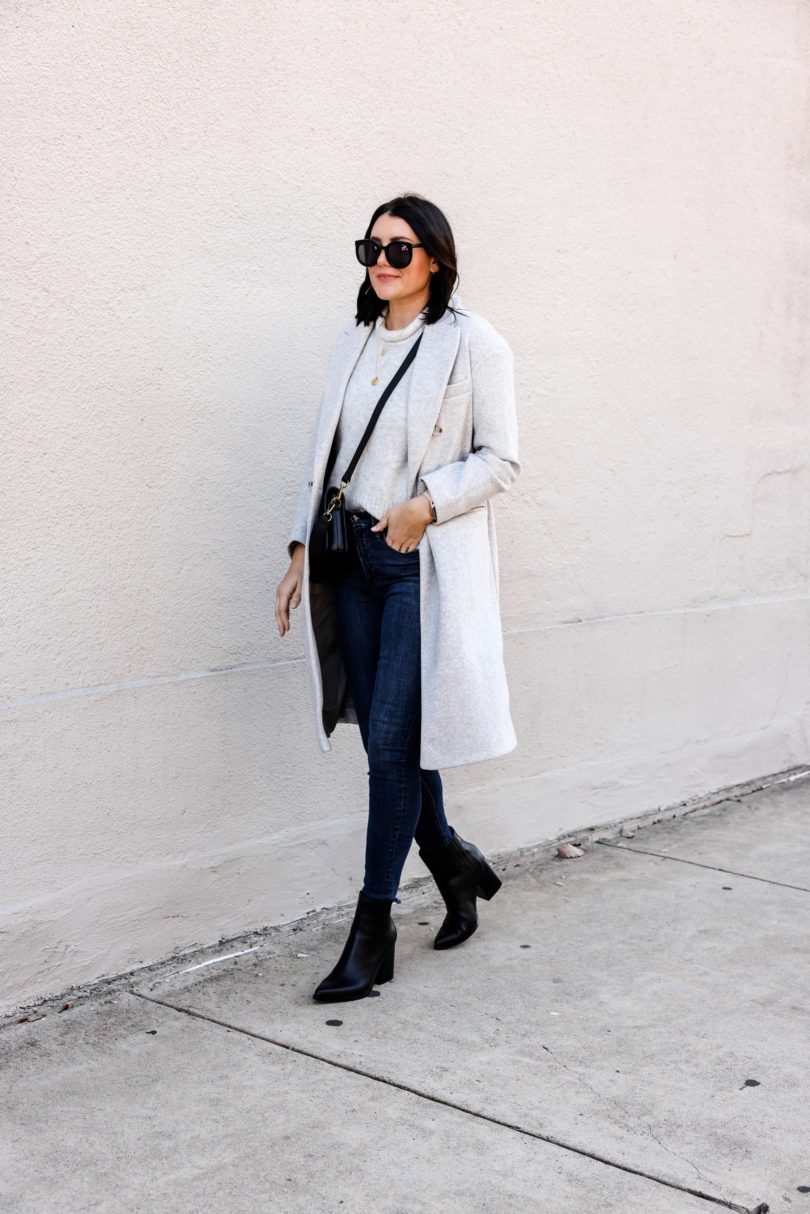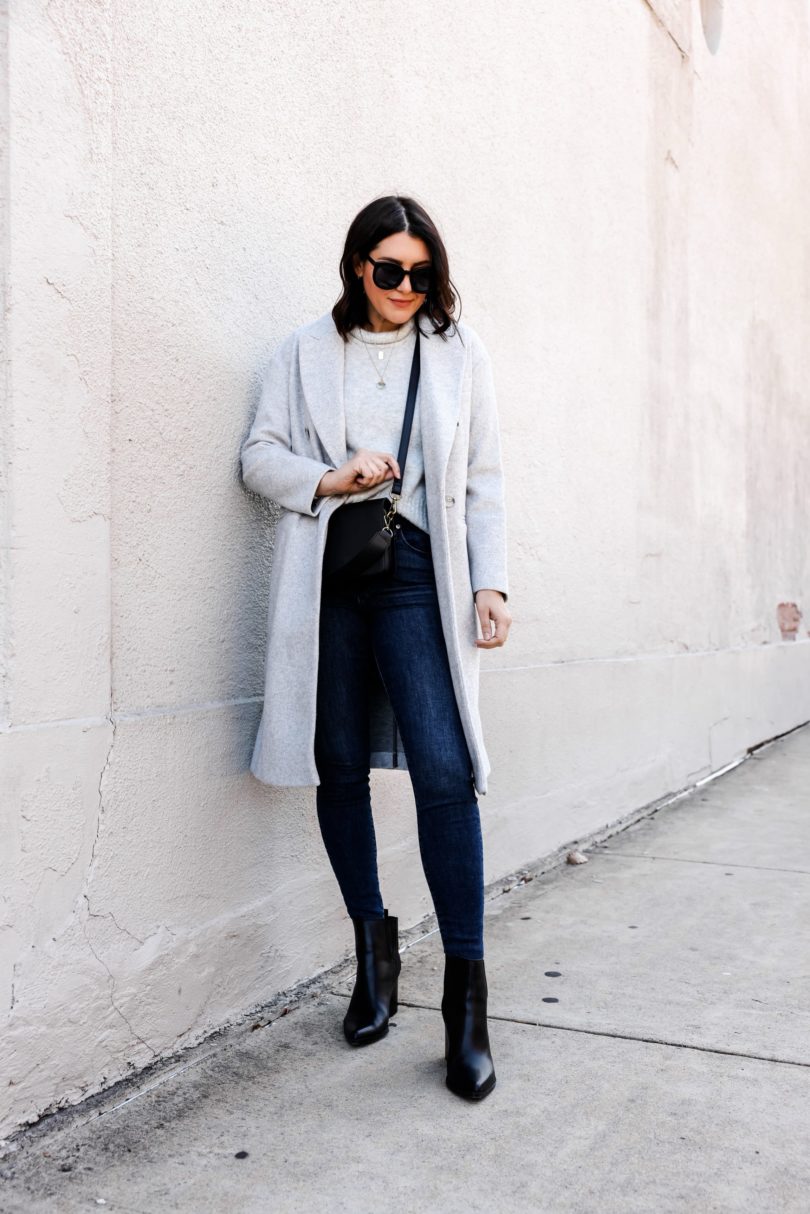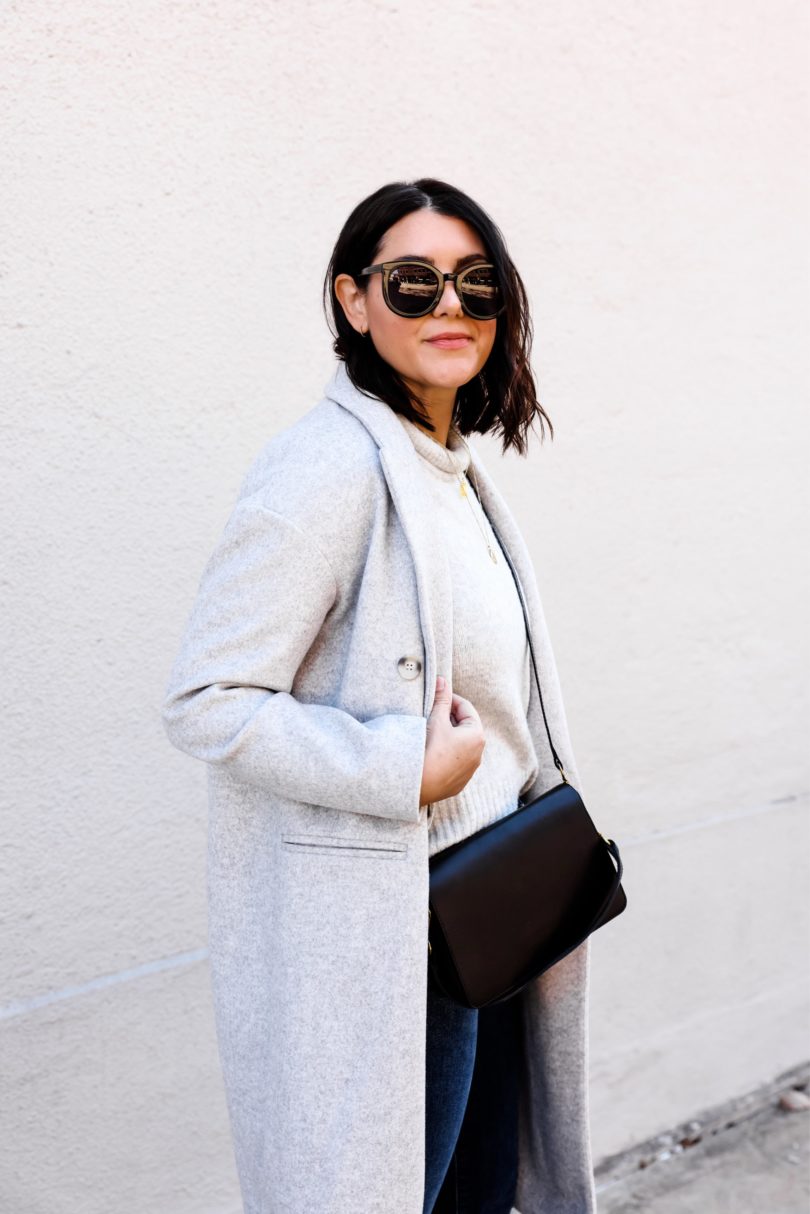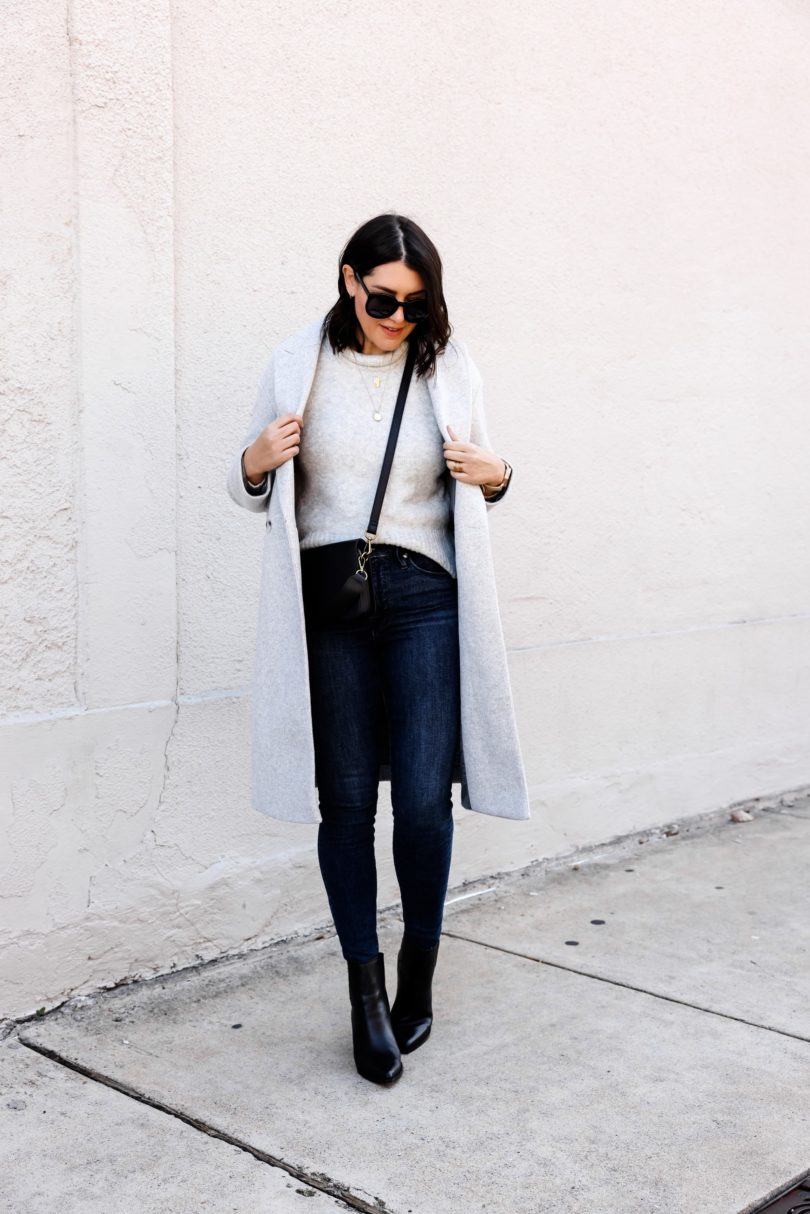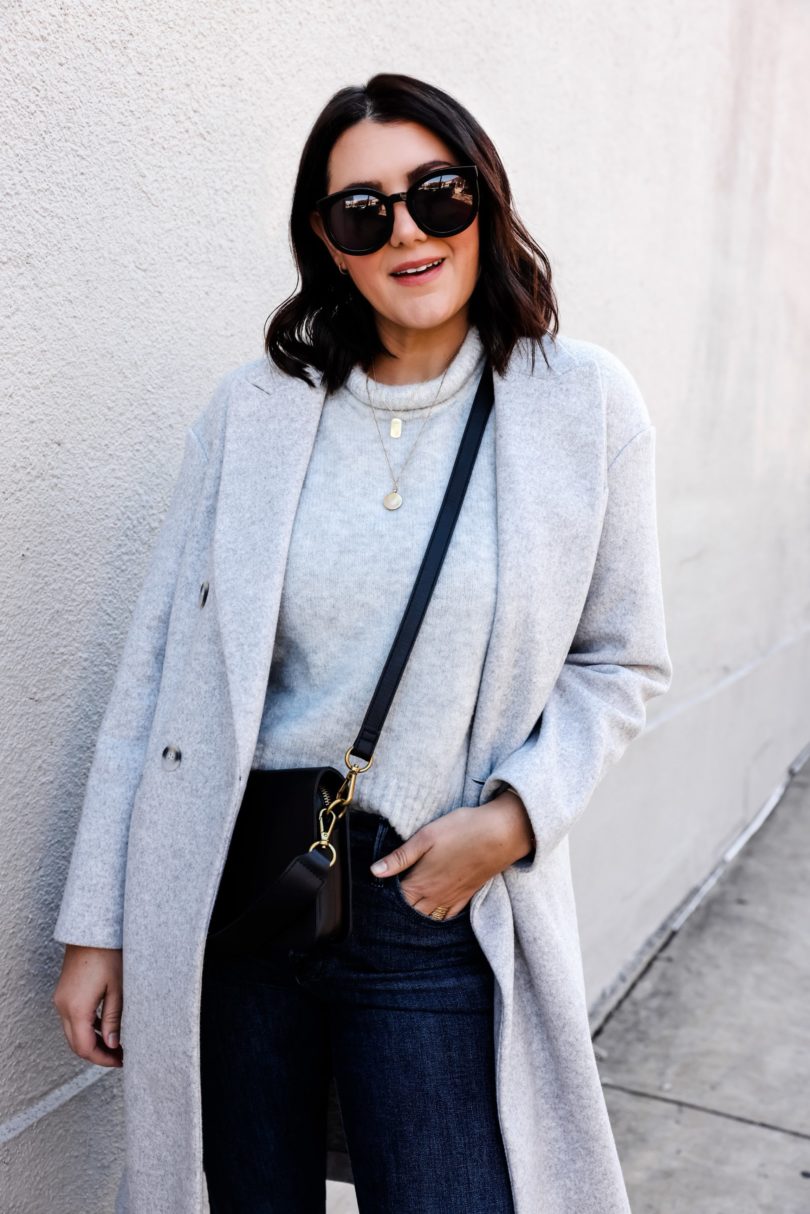 I told you I love these jeans. I love when I find a good pair of jeans and I want to wear them everywhere and with everything. The right shade of blue, too — not too dark but not too blue. *chef's kiss*
I've been very into matching my monochromes lately. Well, at least half of me is matched monochromatically. I don't know if going full monochrome with grey jeans and boots is for me; I think at some point I'd start to look like an upholstered fridge. But when I realized that this sweater matched almost perfectly with the grey coat, I know this outfit was for me and my grey-loving heart. And I may be wrong, so correct me if that's the case, but grey looks good on everyone. It's classic and so easy to wear and look pulled together instantly. Grey might be the new black, just saying.
You can find my coat here! It's on major sale — 50% off! I sized down one to the US6 and really like this fit.
And it looks like my sweater is 50% off right now too! It's true to size and I'm in the medium. It's really warm and soft, a wonderful basic sweater for winter. Find it here.