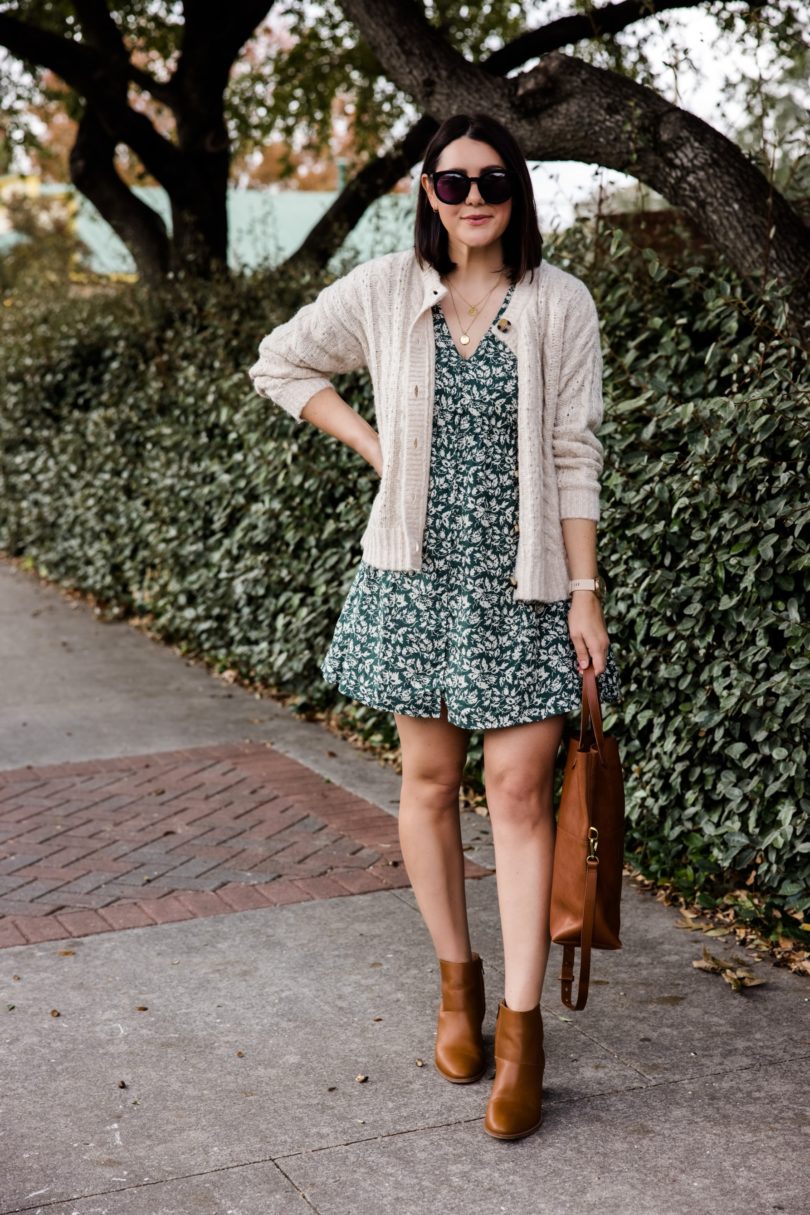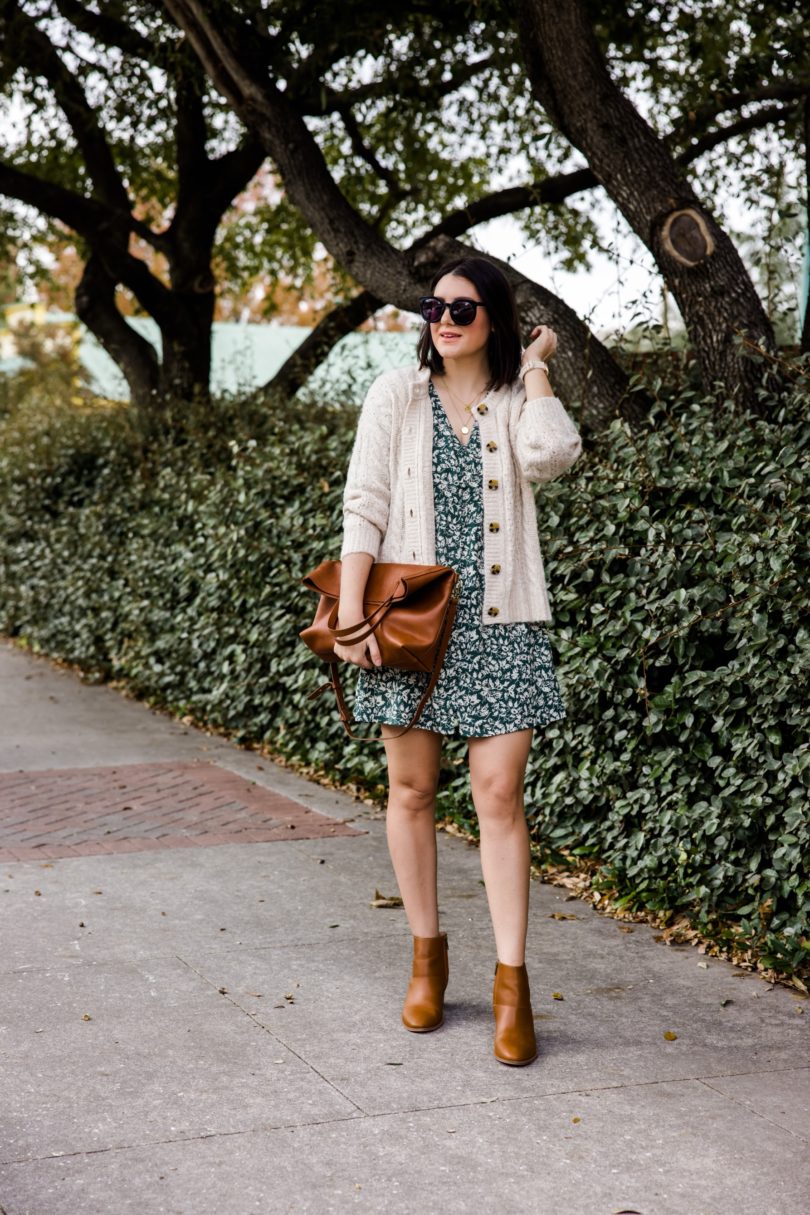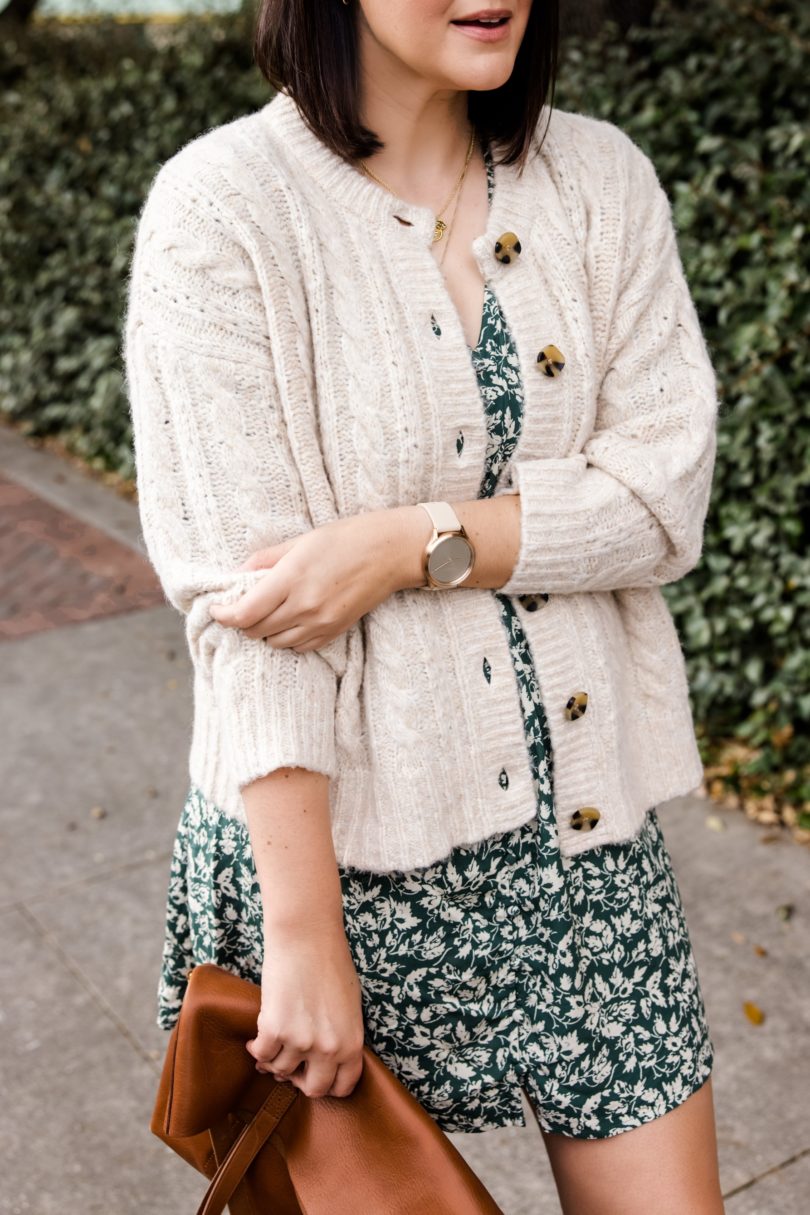 Last week we were still in bare leg season here. Honestly it's all touch and go with our "fall" and "winter." And I do use those quotes sarcastically, just so we are on the same page. I just break our weather down into 'do I wear shorts or should I wear pants?' And while we haven't had too many cold days here yet, lately it's just been so grey outside. My seasonal depression is like 'wait this seems early…but okay! I've always wanted to celebrate Christmas!" Every time a little bit of sunshine peeks out from behind the clouds, all three of us go outside like zombies seeing light for the first time and just stare up at it.
So yeah… what an uplifting way to start this post. Let's rewind and start over with a bit more pep.
Guess what! I found the cutest little floral mini dress with long sleeves which is my absolute jam. I love a dress with long sleeves, a niche that's harder to come by than you'd think. This one is from Madewell (and on sale for 30% off!). It's a nice weight and can easily be worn in spring, as well. Green is a color for all seasons, a real team player. Also I couldn't decide how I wanted to style it for this post so I ended up shooting it two different times and I STILL can't decide. Let me know your favorite look below!