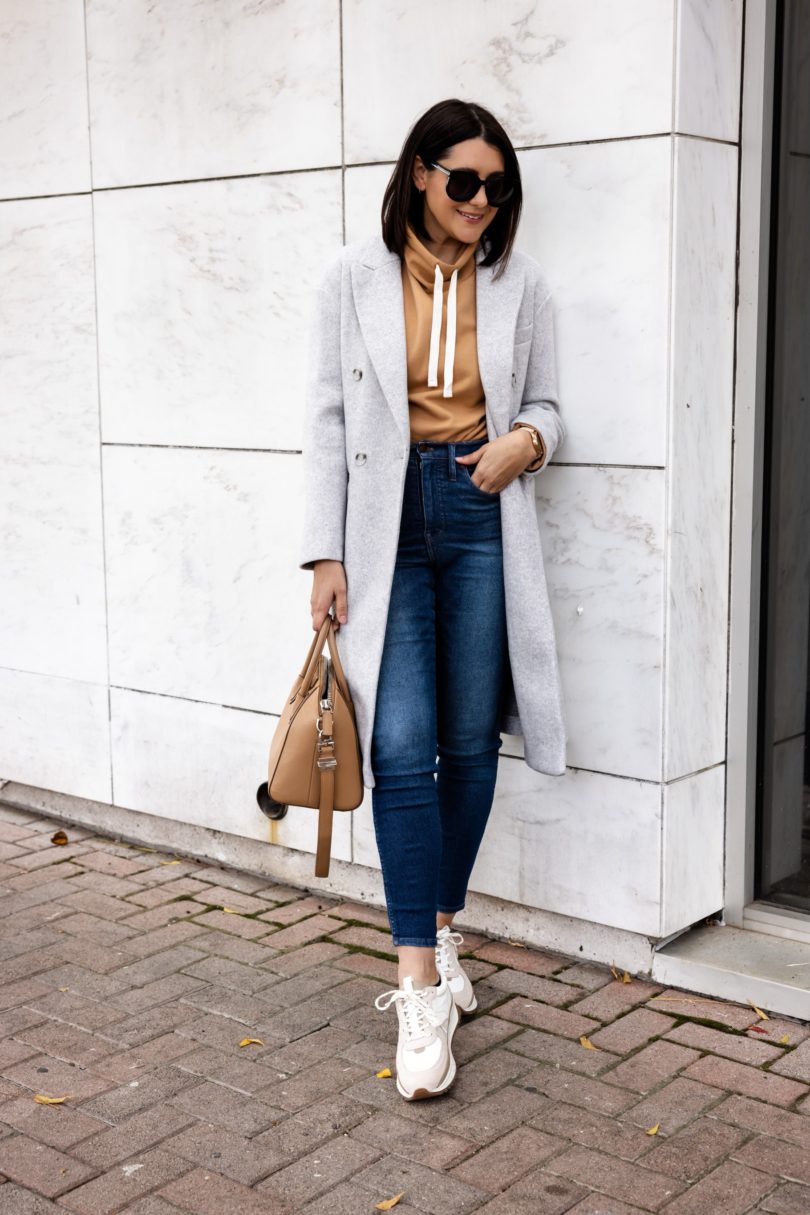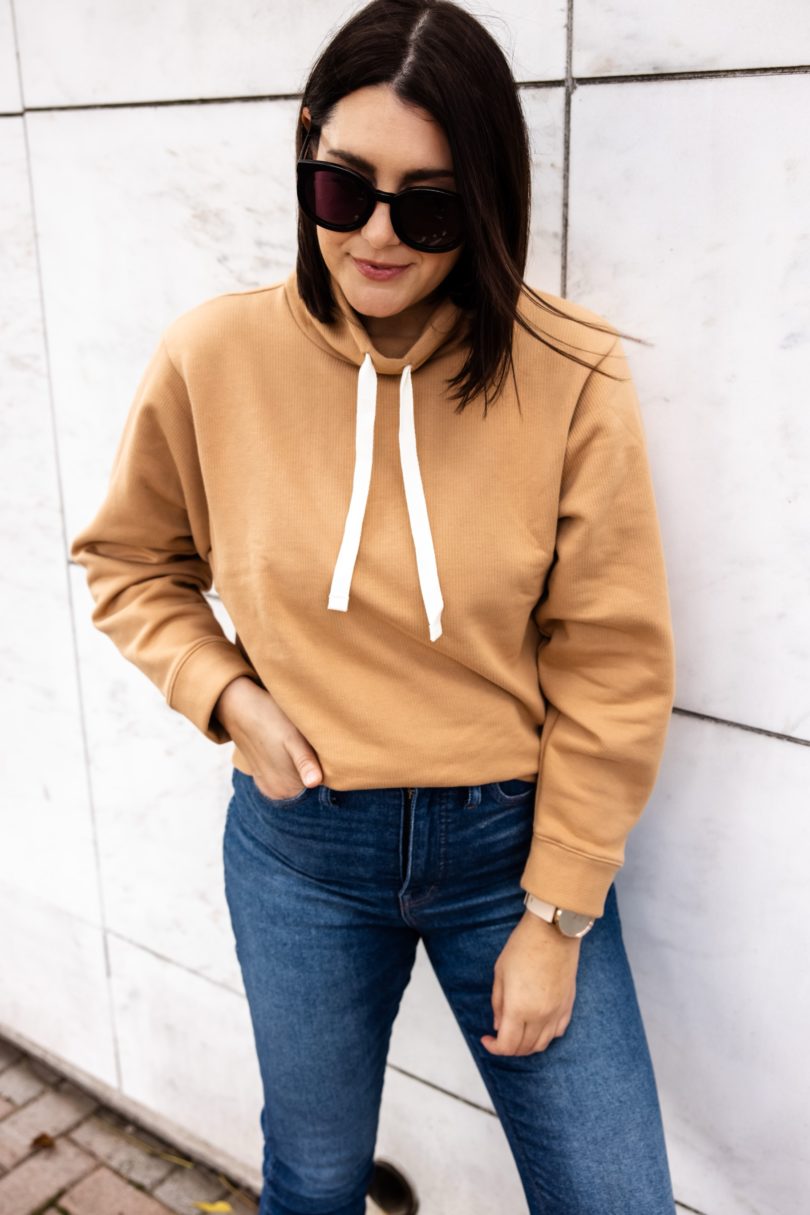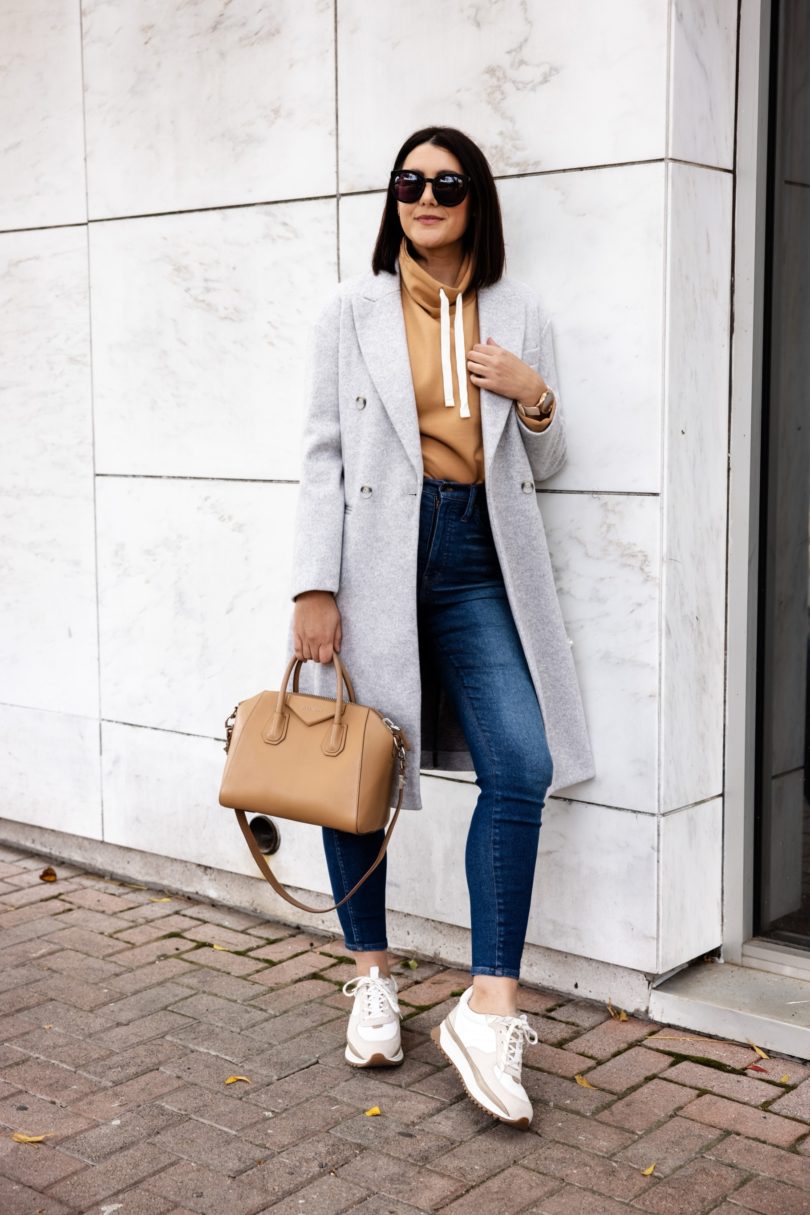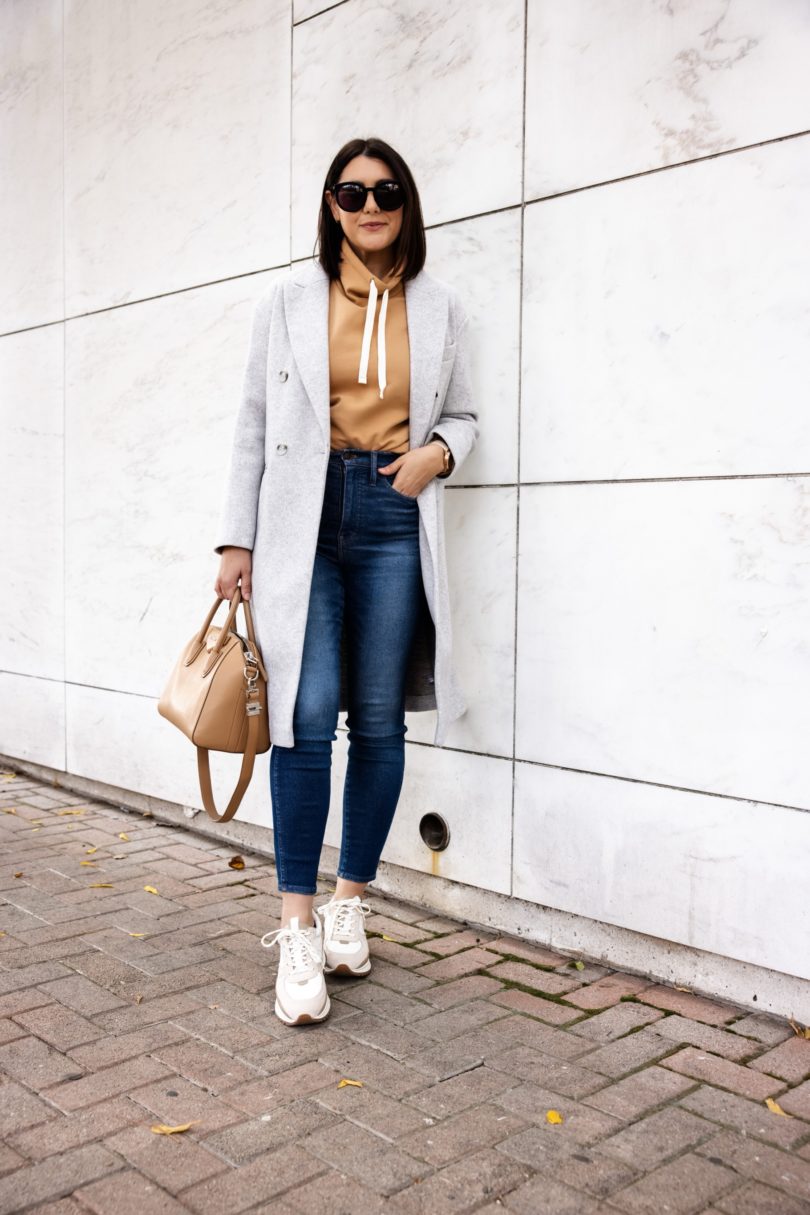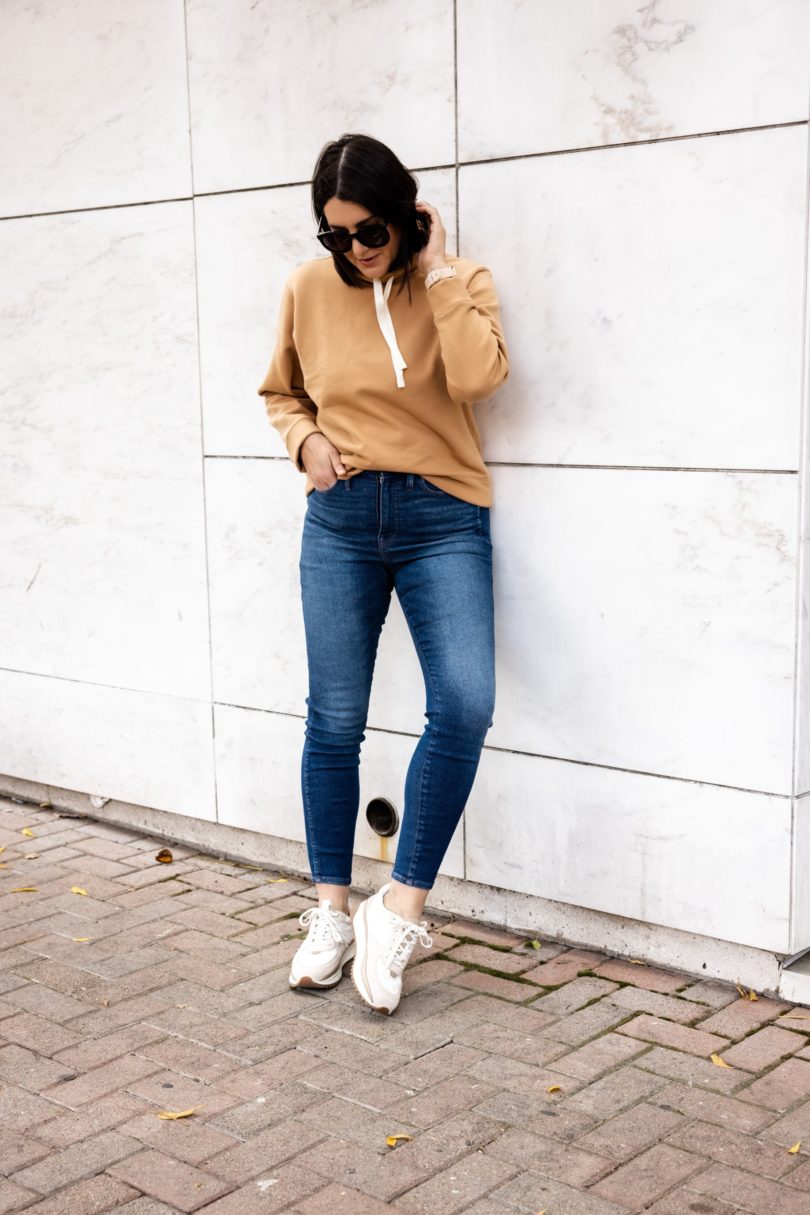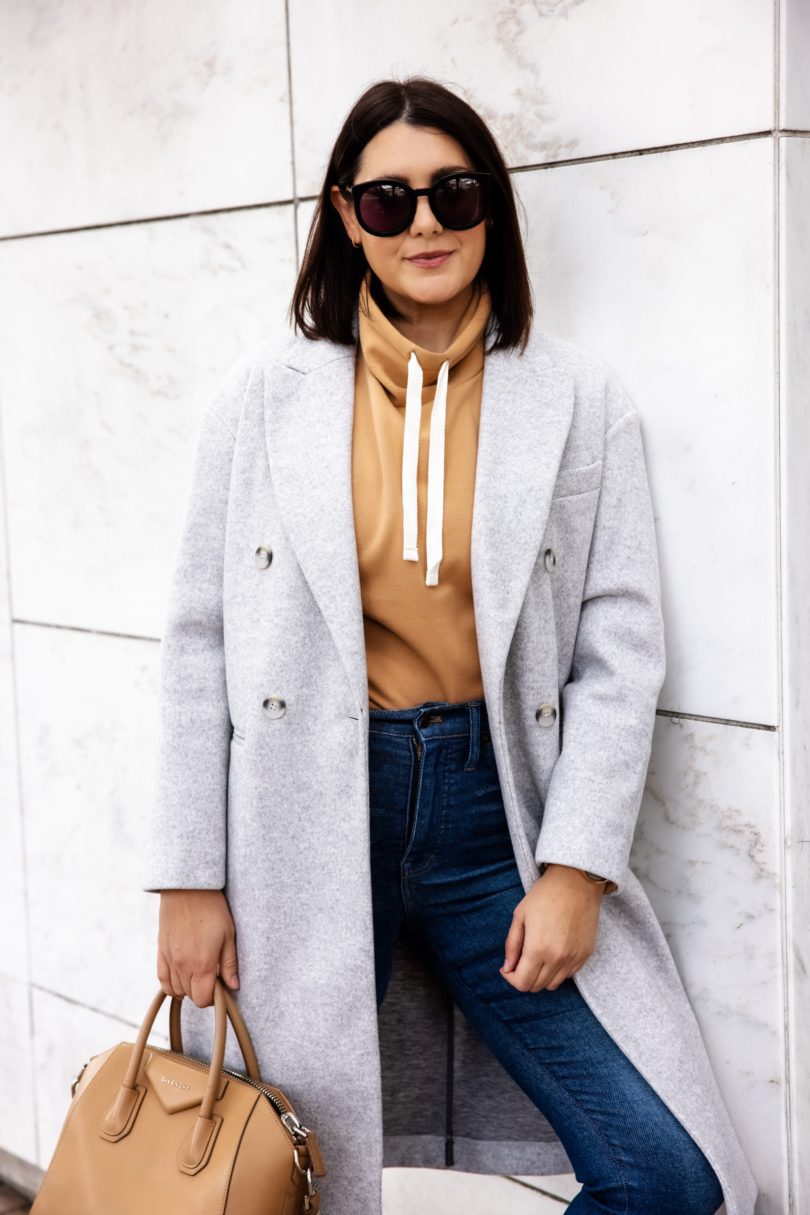 Is it too soon to start dressing like it's 2021? Usually by this time in December my posts become a lot more lively with holiday textures, sparkles and shine. There have been big tulle skirts, sequined skirts, velour jumpsuits in the past. And while I'd love to dress up and go somewhere, the vibe this year is much more casual. In fact, this might be my holiday look this year — a hoodie and stretchy jeans. Don't mind if I do.
Side note: I still want this dress, even with nowhere to go.
This sweatshirt is exactly what I wanted it to be. First off, it's the perfect shade of camel — a color I've been chasing in hoodie form for years. I love the wide pull strings as well. Plus it's soft but structured and really warm. In other words, it's perfect and I'm keeping her forever. I am in the medium and it fits pretty true to size! It's a more relaxed fit but I like my sweatshirts to fit looser any ways. Find it on sale here!
Speaking of on sale, Madewell looks to be 30% off still! So my jeans are still on sale!  Use code JOLLYGOOD.
PS: I sized down on in this coat and recommend the same! It runs large in the shoulders and I didn't want it to look too oversized. I'm in the size 6 here. Find it here.