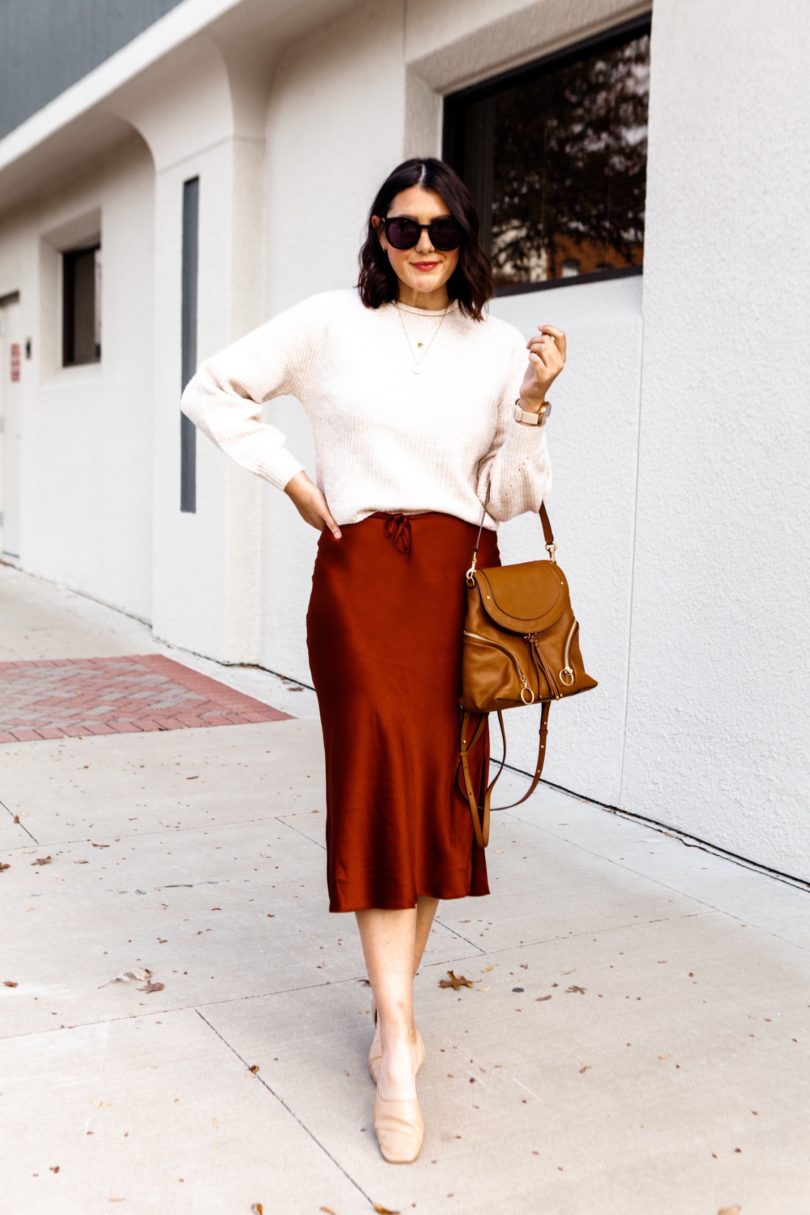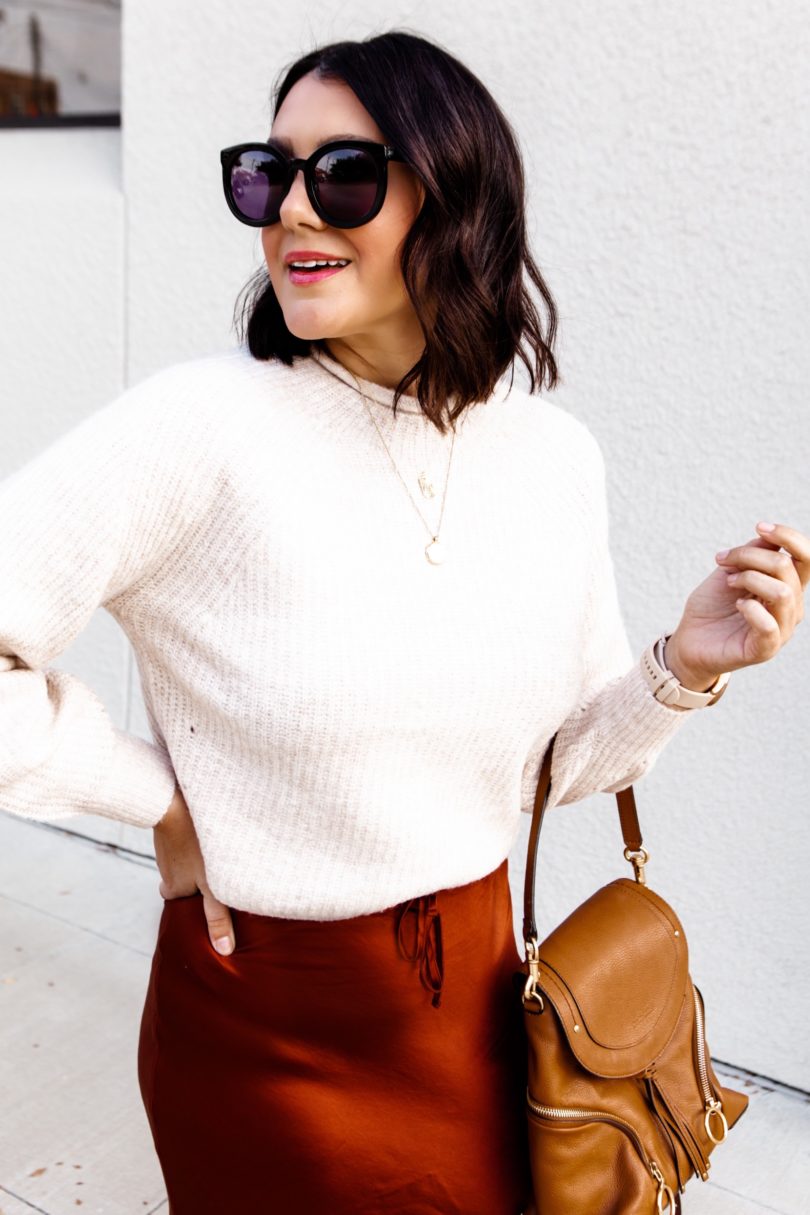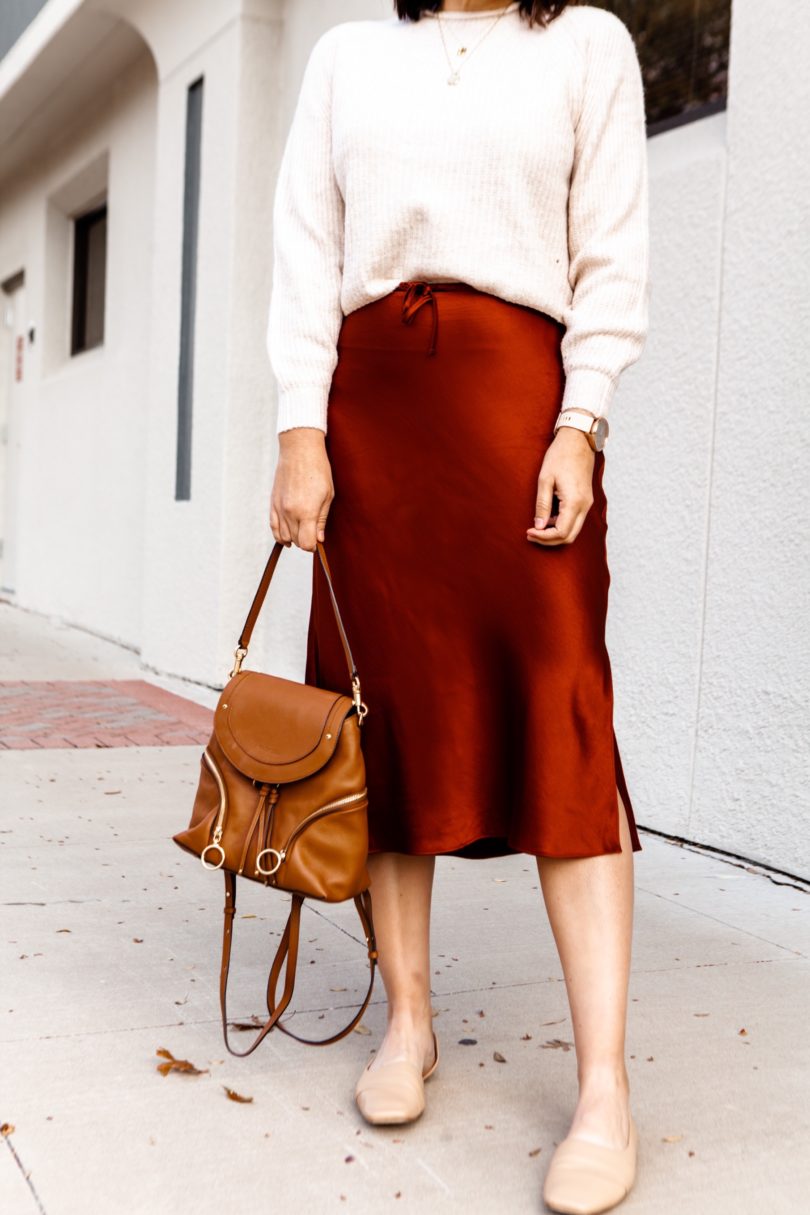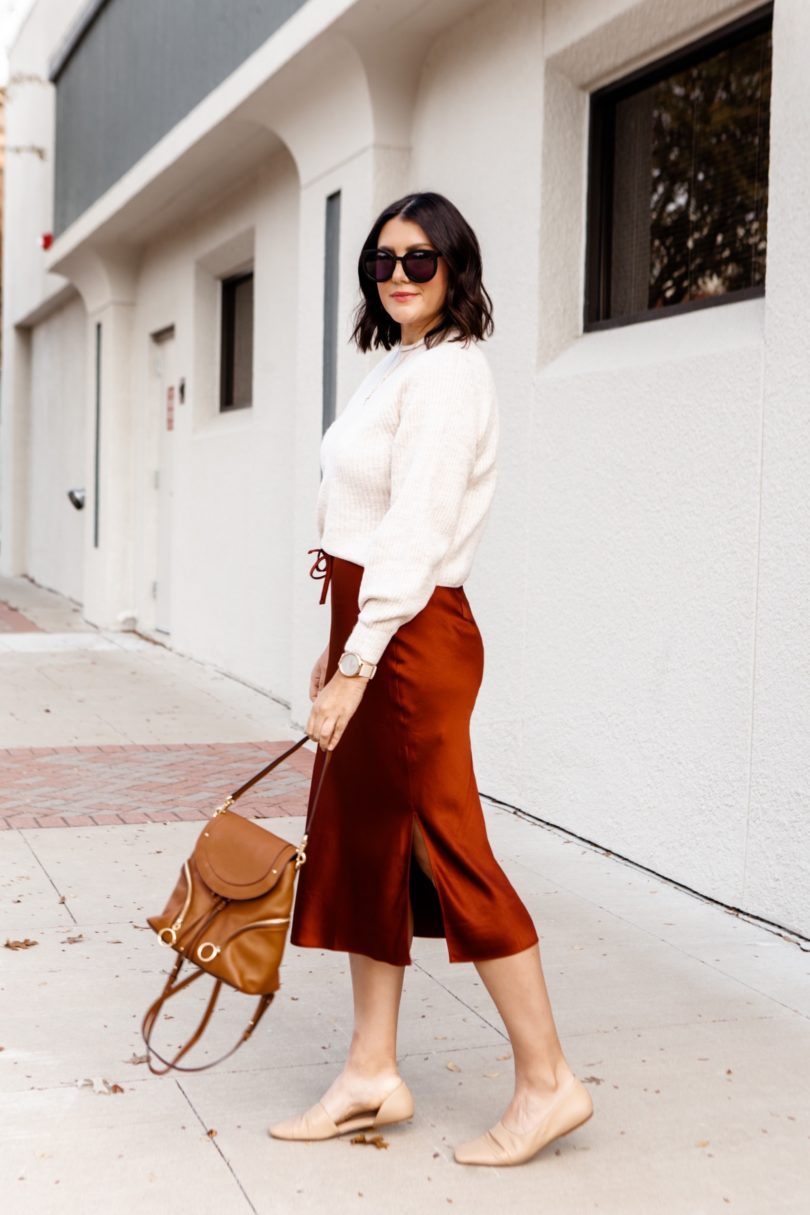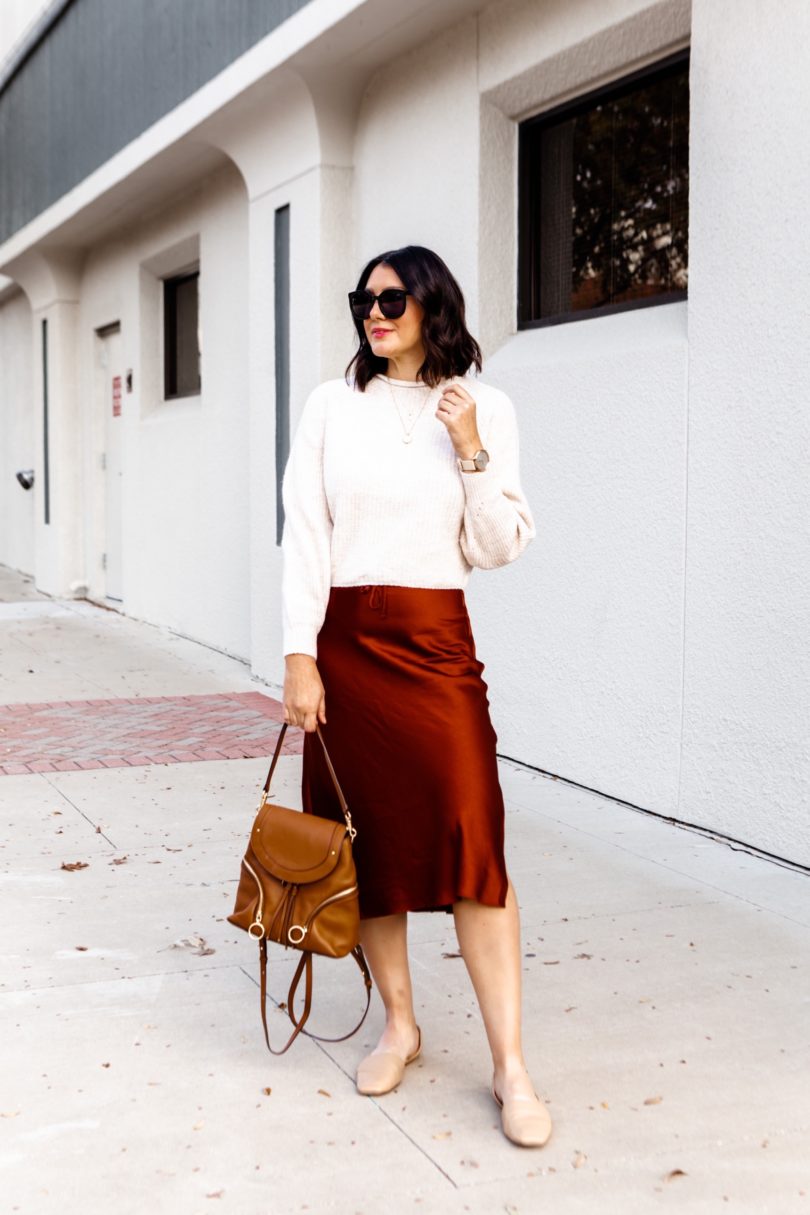 Is it too soon to call this a holiday look? I mean Thanksgiving is next week so I think I'm safe. Plus from what I can tell on my Instagram feed 90% of people have their Christmas decor up. So I think a deep burgundy skirt is safe to call holiday on November 20th.
Of course holidays look a bit different this year, don't they? And I assume what we wear for holidays will be different, too. Of course, I'm always here for the dress up at any time, any place so I like the idea of a pretty skirt and an easy sweater for Thanksgiving or Christmas. Even if it's just our immediate family celebrating together. This skirt is a tight contender for our Christmas cards, as well. I've got a few pieces in the running, so we will see who wins. It's a very competitive race in my closet right now. Emotions are running high. Who will win the top place of my 2020 Christmas card outfit? Stay tuned to find out on the most dramatic season yet of The Bachelor– okay yeah. I was wondering where that script in my head was coming from. I need something else to stream at night because I'm considering going deep into The Bachelorette archives on HBO Max. Leave me some suggestions below.
So this skirt is on sale! Madewell is having an up to 50% off sale for Madewell Insiders (all you have to do to be an insider is sign up for emails! Free and easy and gets you a discount. Sign up here.) Lots of goodies are on sale and rumor has it I'm doing a try on on Sunday on Instagram. 😉
Find the entire sale here! I'll try to do a round up of my favorites this weekend, too.