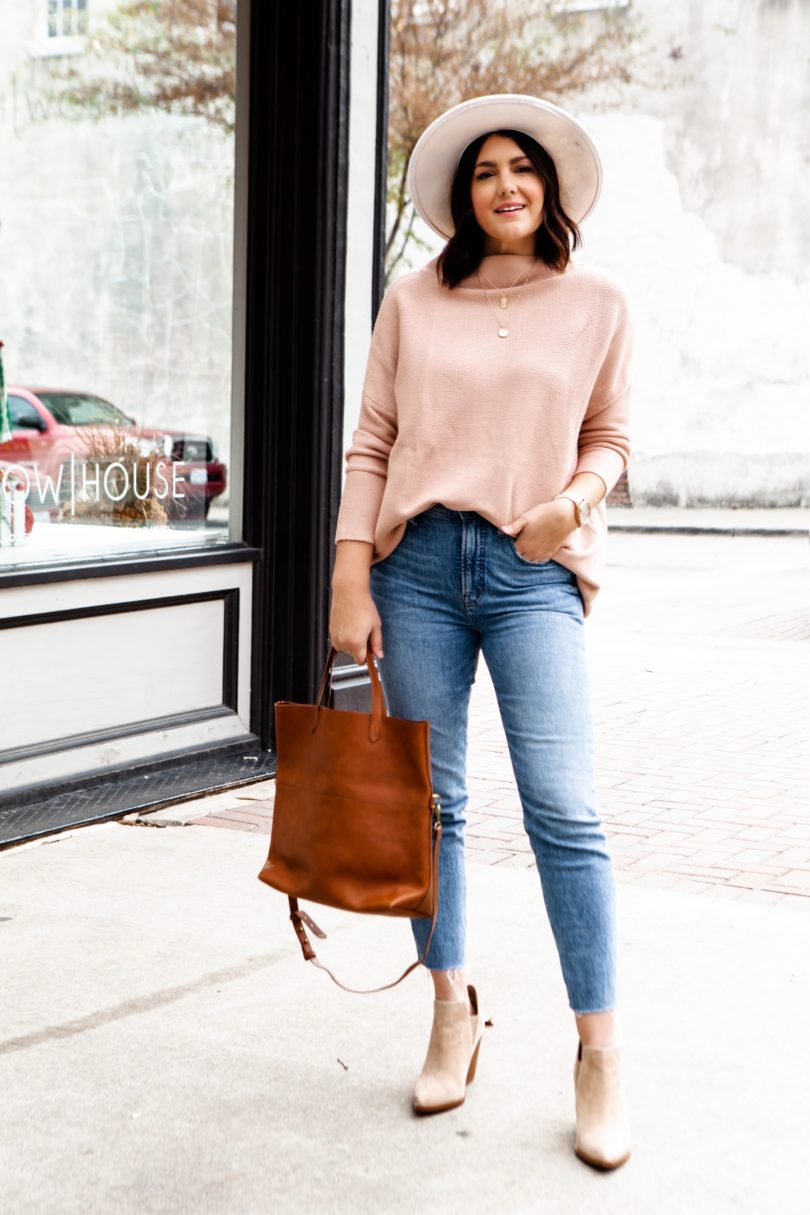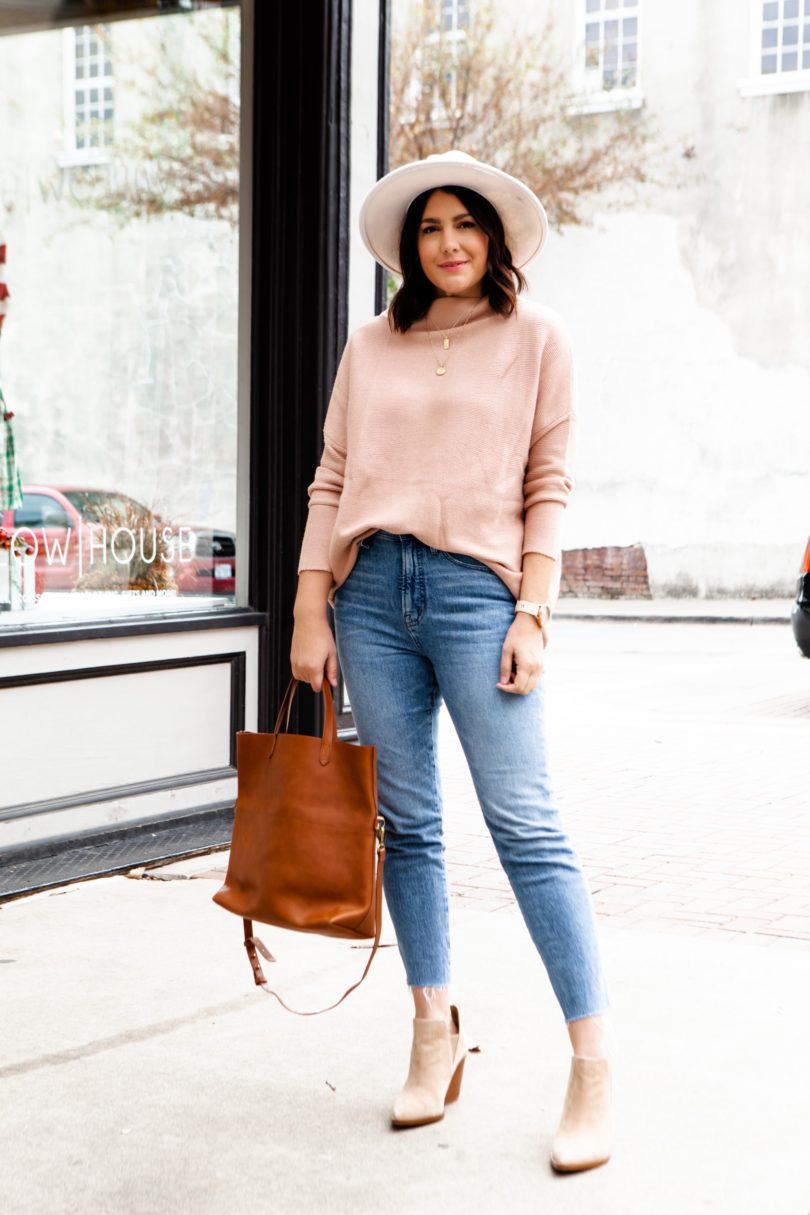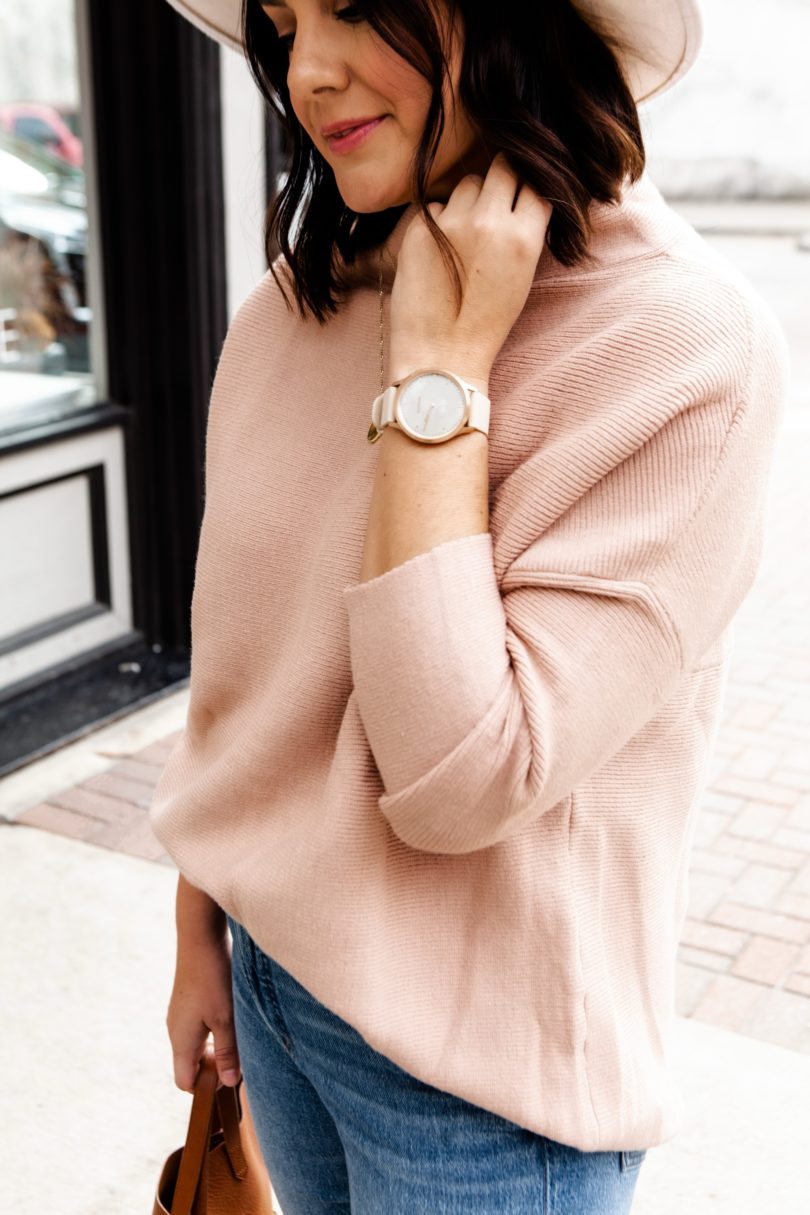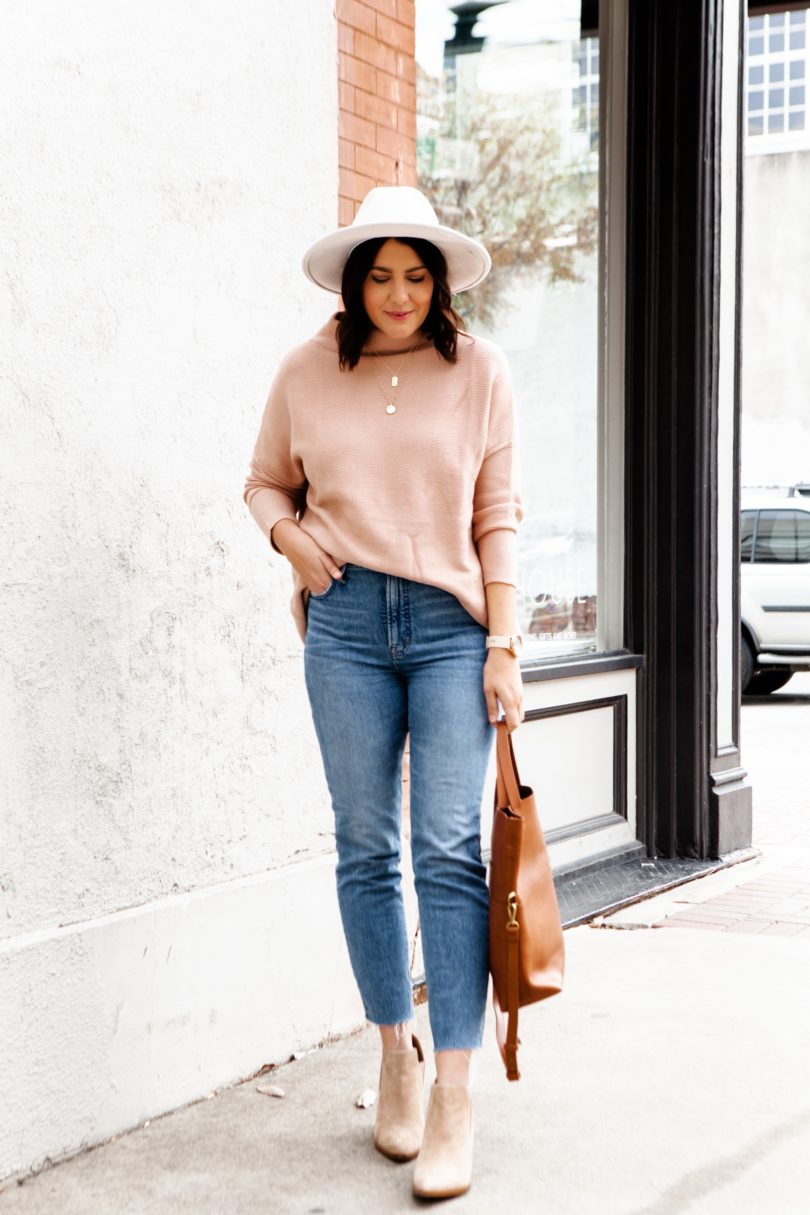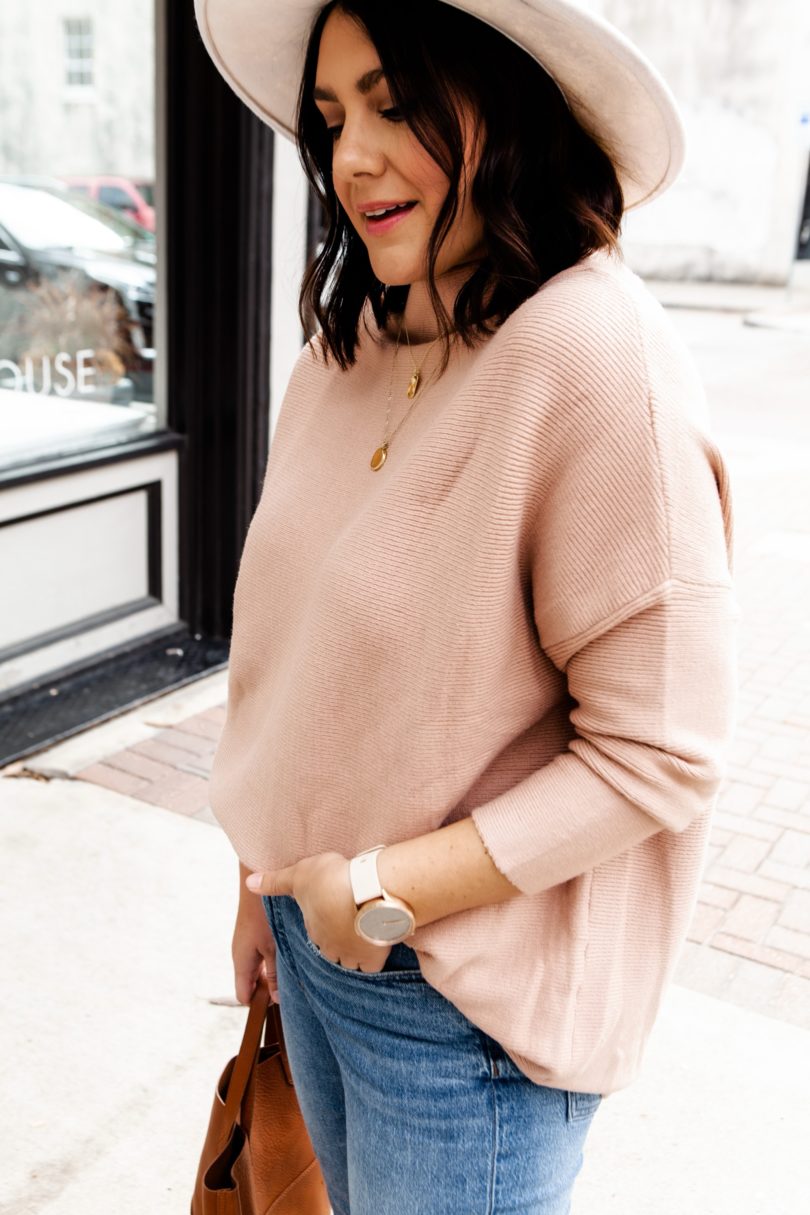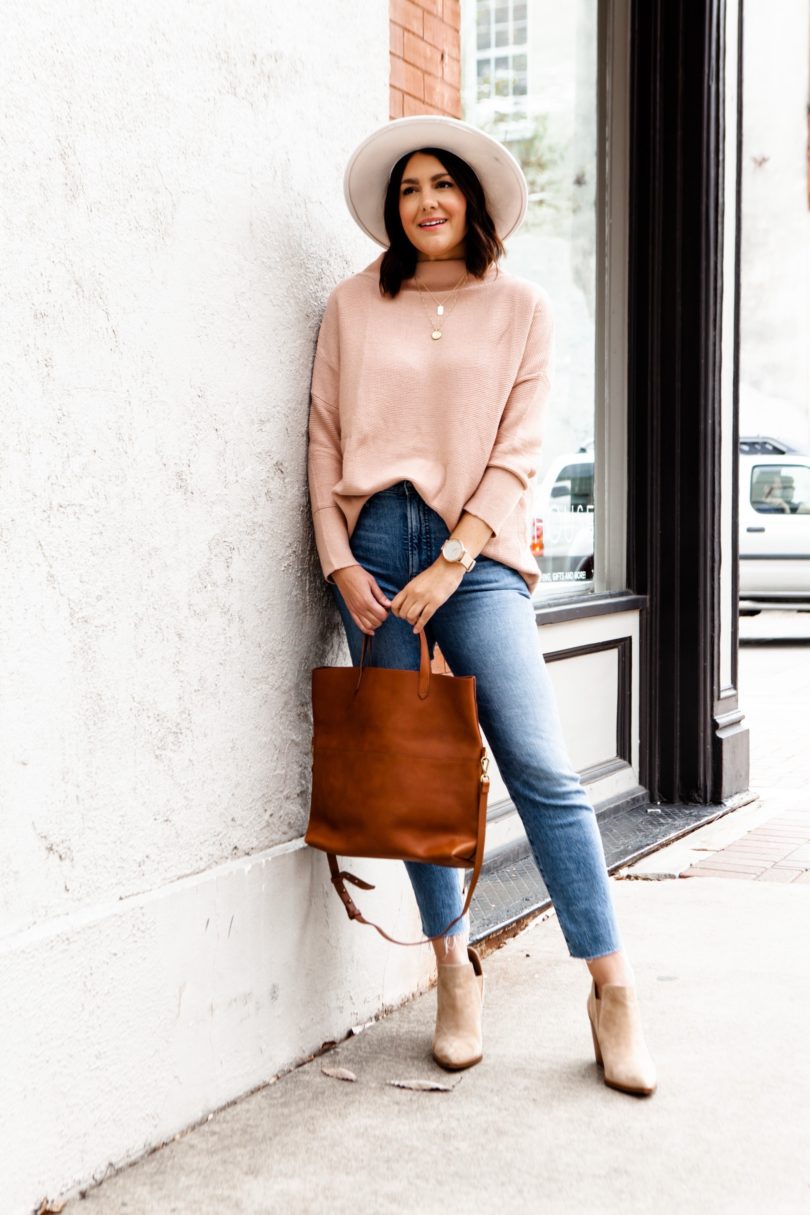 Straight up, I bought this sweater with all expectations to be a dress. Online it shows as a dress but offline on my body it is — for all intents and purpose — a tunic. At best. Dresses have a certain moral code sewn into the length of the dress and this sweater was missing about 2-3 inches of that code. I was bummed for the first 30 seconds but I move on quickly. It looks really cute with denim and it works as a tunic or even with a little tuck situation as well. So while this sweater doesn't work as a dress on me, it works very well as just a sweater.
So if you are under 5'9″, this sweater is a 3-in-1 situation: it can be a dress, a tunic or a tucked in sweater. If you are my height or taller, I'm sorry but the third option is sold out and we can only offer you the tunic and sweater combination. And if you are shorter than say 5'2″ (I'm fully guessing here) then probably just a dress for you because at that point a tunic is a dress / a dress is a tunic. In conclusion this is only a 3-in-1 sweater if you are a very specific height which I have no real idea what that is therefore this post title is misleading. I shall add a question mark just to throw off anyone's future expectations of this sweater.
What a journey that paragraph was.
I'm in the medium of the sweater. You can find it here
Madewell is having a major sale for Insiders (it's their email list, if you're not signed up you can sign up and save 30%!) and that includes my jeans and my purse! These are the Perfect Vintage jeans and yeah I mean I would agree with that title. They fit true to size for me, I'm in the 29 here!