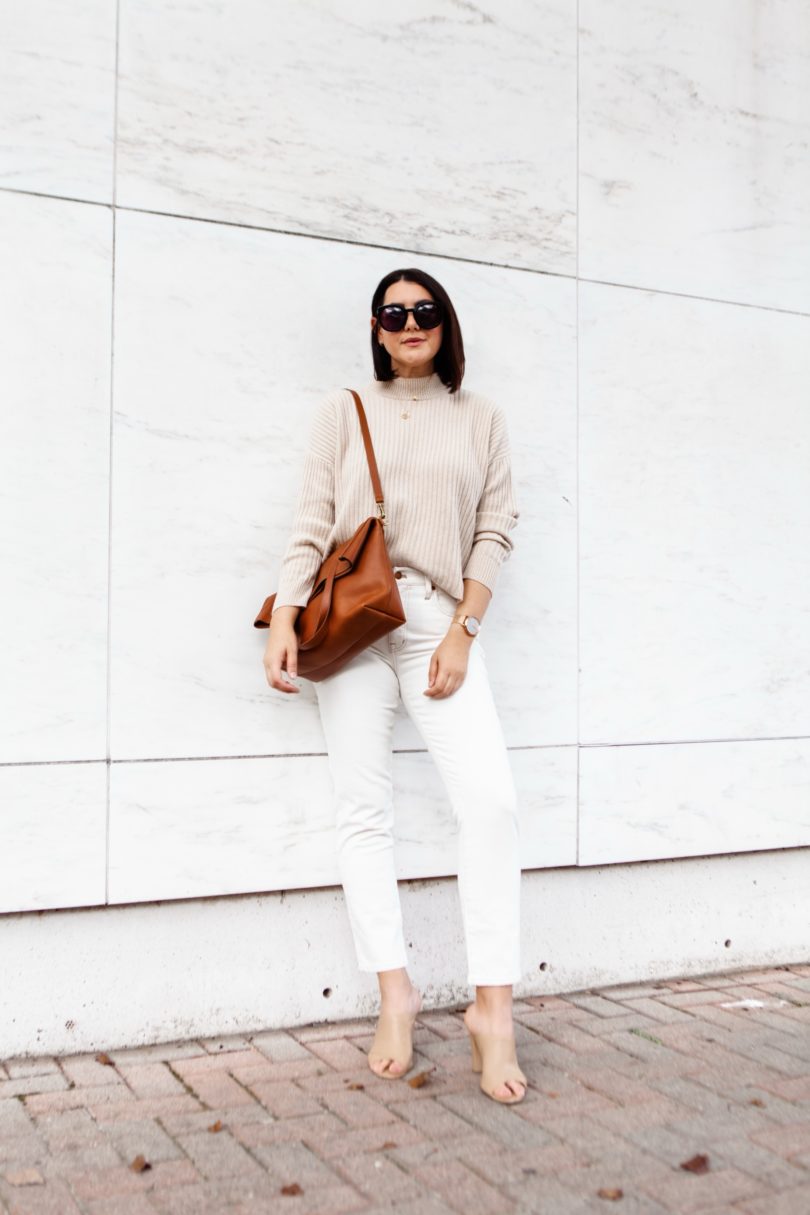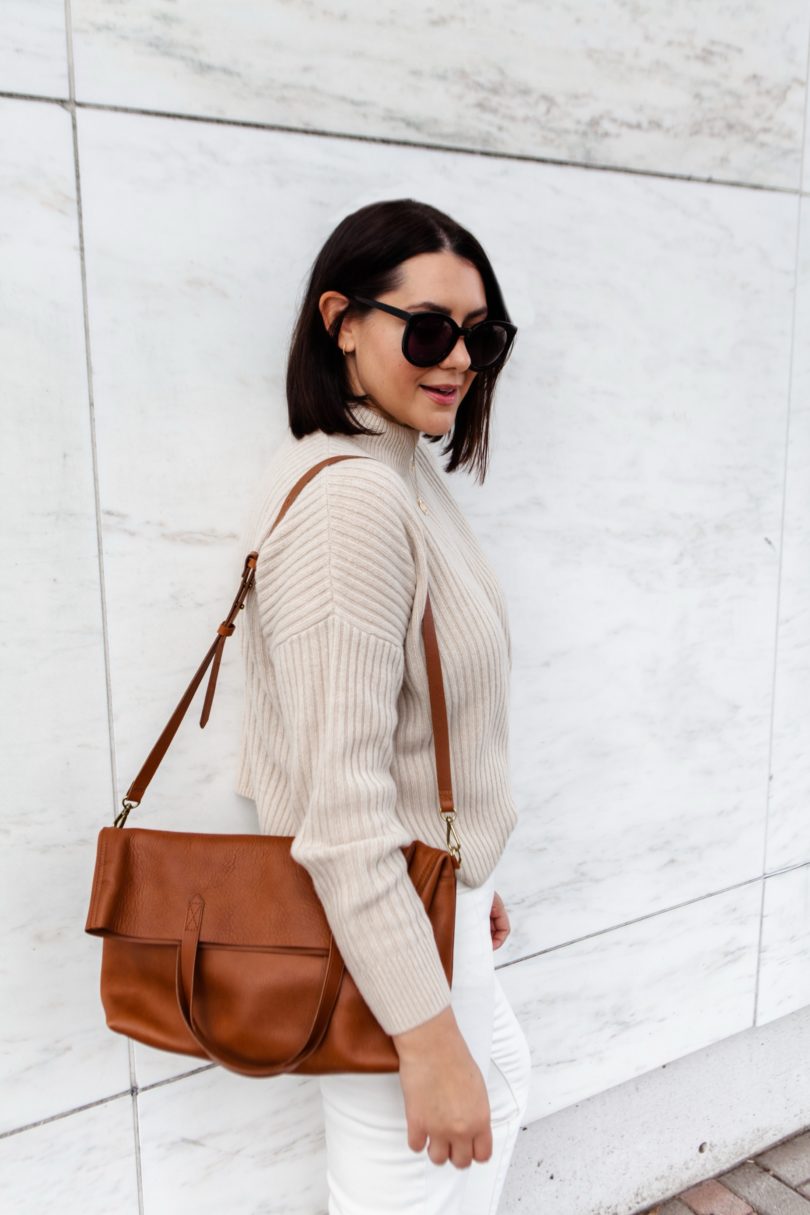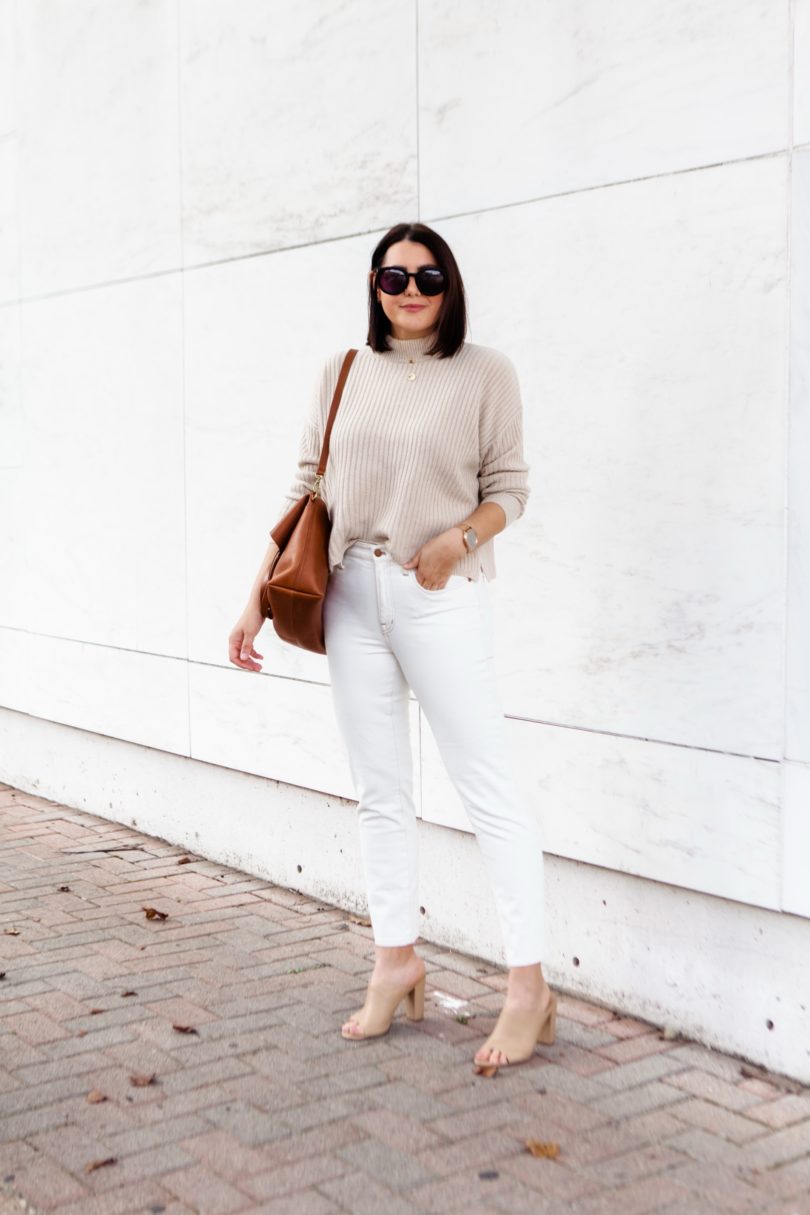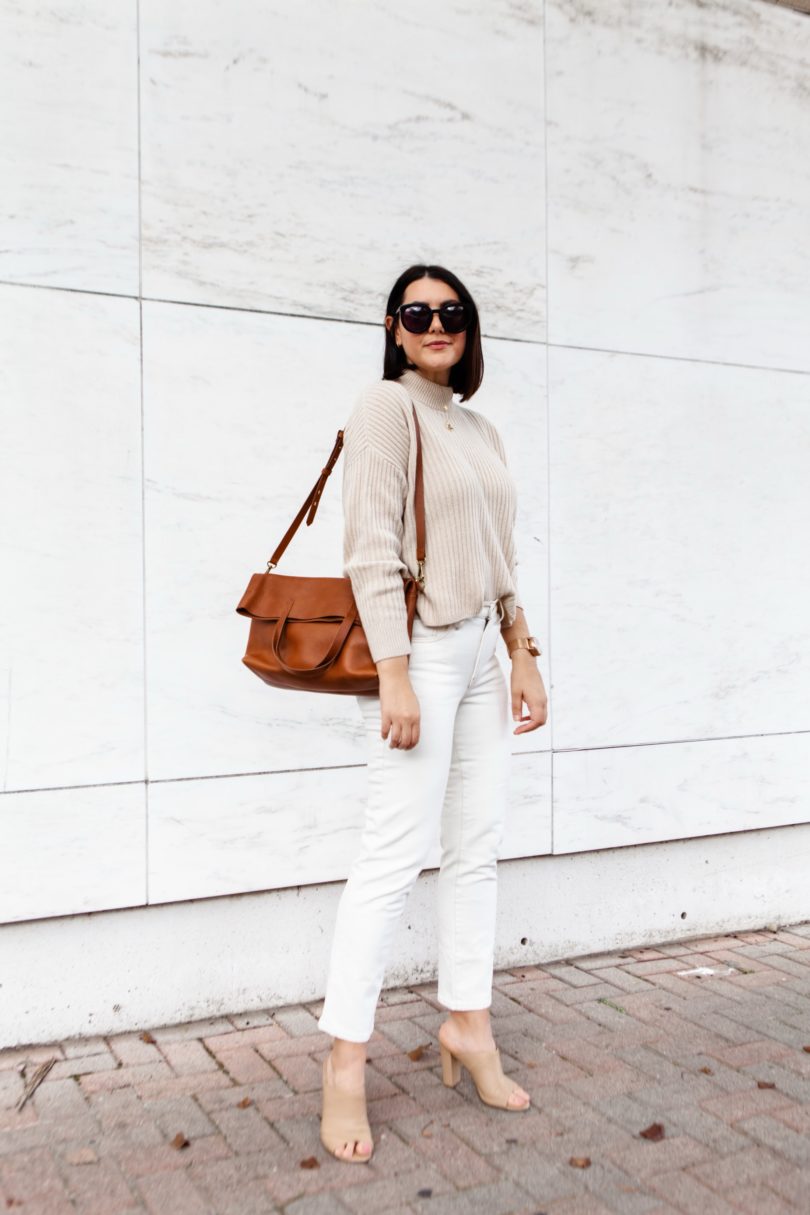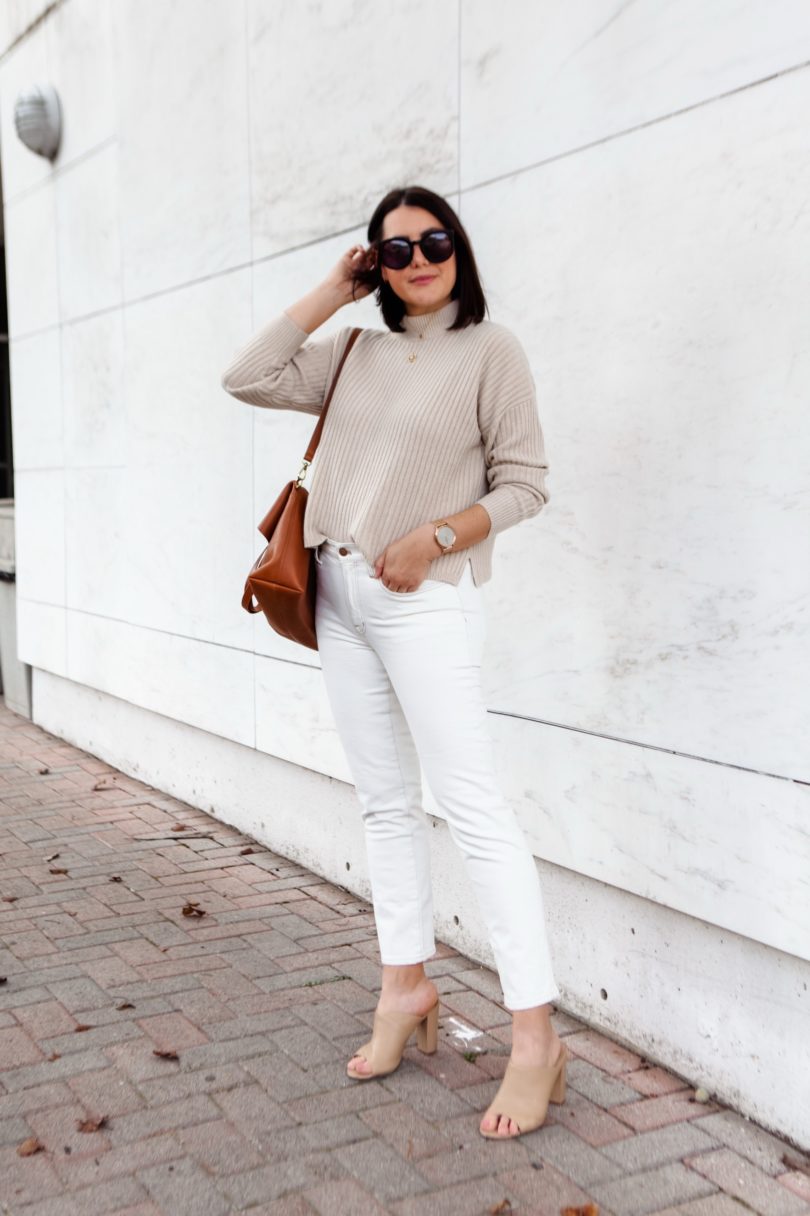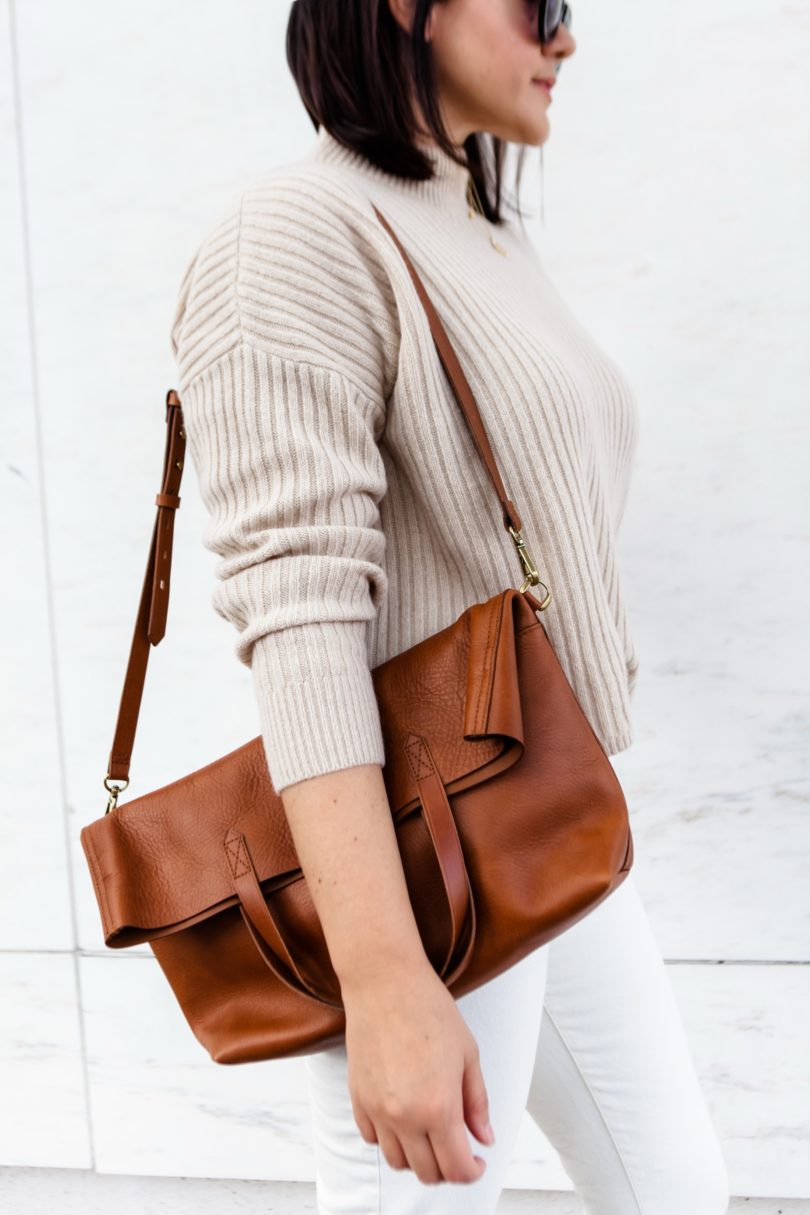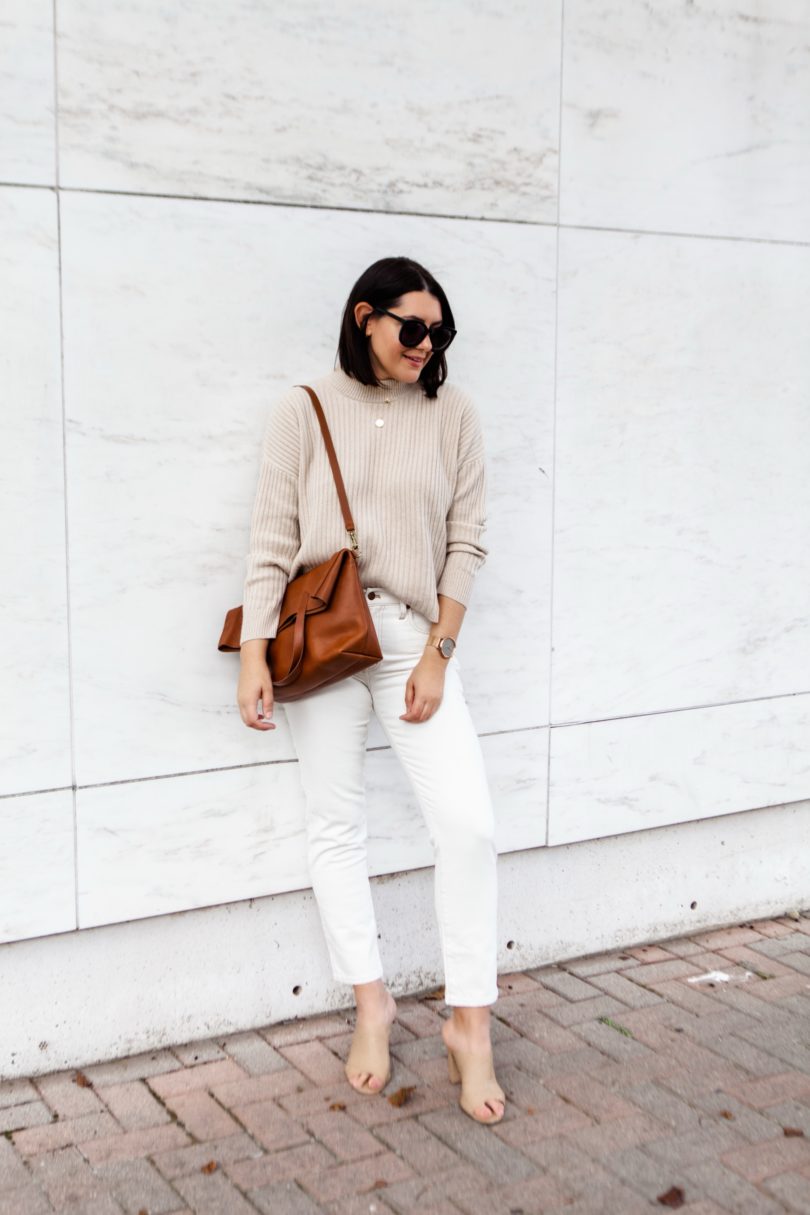 Well back to sweater weather… for now. One day it's bare legs and the next it's a winter coat. Texas is nothing if not consistent with its inconsistent autumns. The good news is I'm *almost* used to this weird weather after 36 years of being a native Texan. That's right — I'm 36 today! Big birthday girl over here. And if you've followed my blog from when I was 25, you're probably thinking — hey aren't you still in your 20s? And for that, I love you and your memory's misuse of linear time and ignorance of my fine lines.
Also, "I'm 36" feels weird to say. I still feel about 28 years old to be honest. And I used to get all up in my feels about birthday's but having Gemma really chilled me out on gaining another year in the book. I don't know why — or maybe this is normal —  but having a kid gave me a different perspective on birthdays and being grateful for who I am and what I have. And with that deep thought,  I'll leave it at that because this is a fashion blog after all.
This sweater is the same one from this post last week  but this week I paired with these cream colored jeans. I really love this sweater if you can't tell, she's a good one. This is from the Madewell recycled cashmere line and I really love the fit. It's kind of a boxy look, but it just works. I am in the medium and you can find it here!
Is it so weird that I wear white jeans way more in the fall and winter than summer and spring? The internet has me flipped on my seasons. That is one fashion rule the internet has changed for me — I wear white MORE in the winter. And honestly, it just makes sense. It gives a nice light break from the dark hues I tend to wear in fall and winter and it gives a crisp look to any sweater. I like this ivory color denim because it's a bit more casual than stark white. This pair is found here!
I've rounded up a few more pairs of ivory denim because I really think they will be a staple this fall and winter! All different price points below!