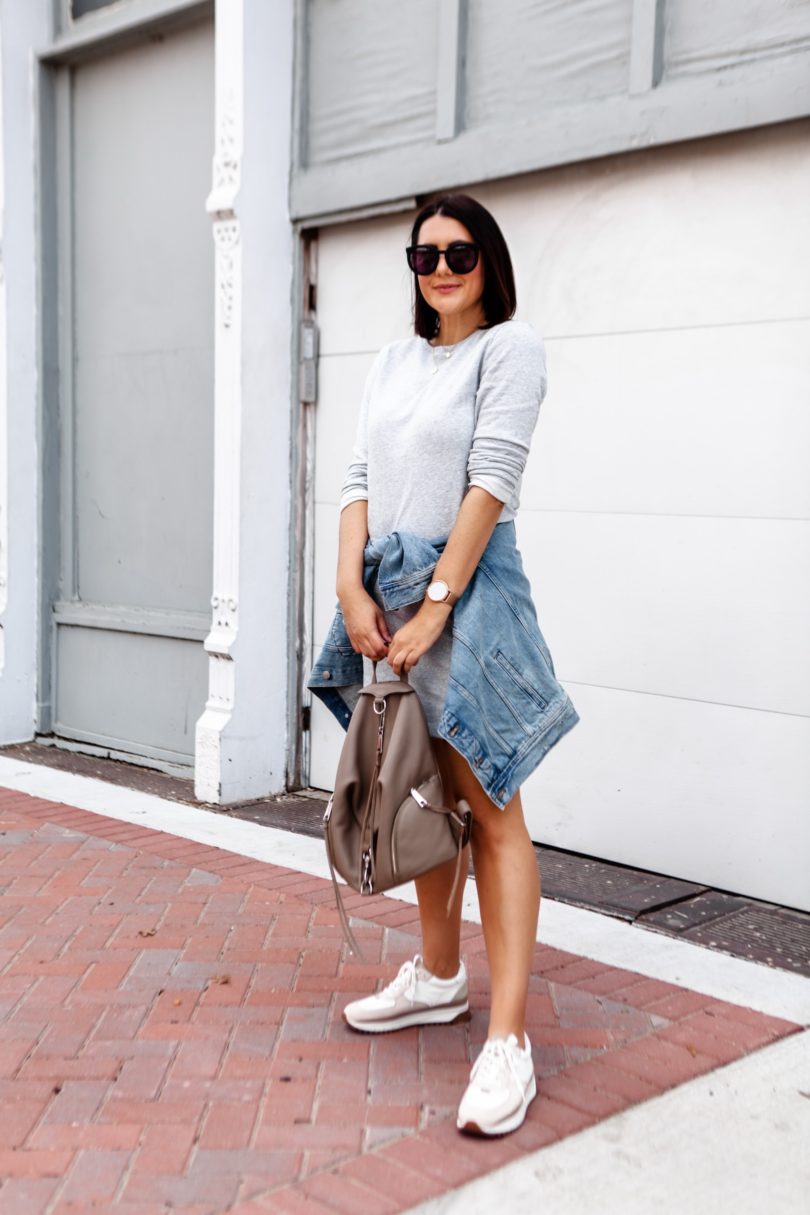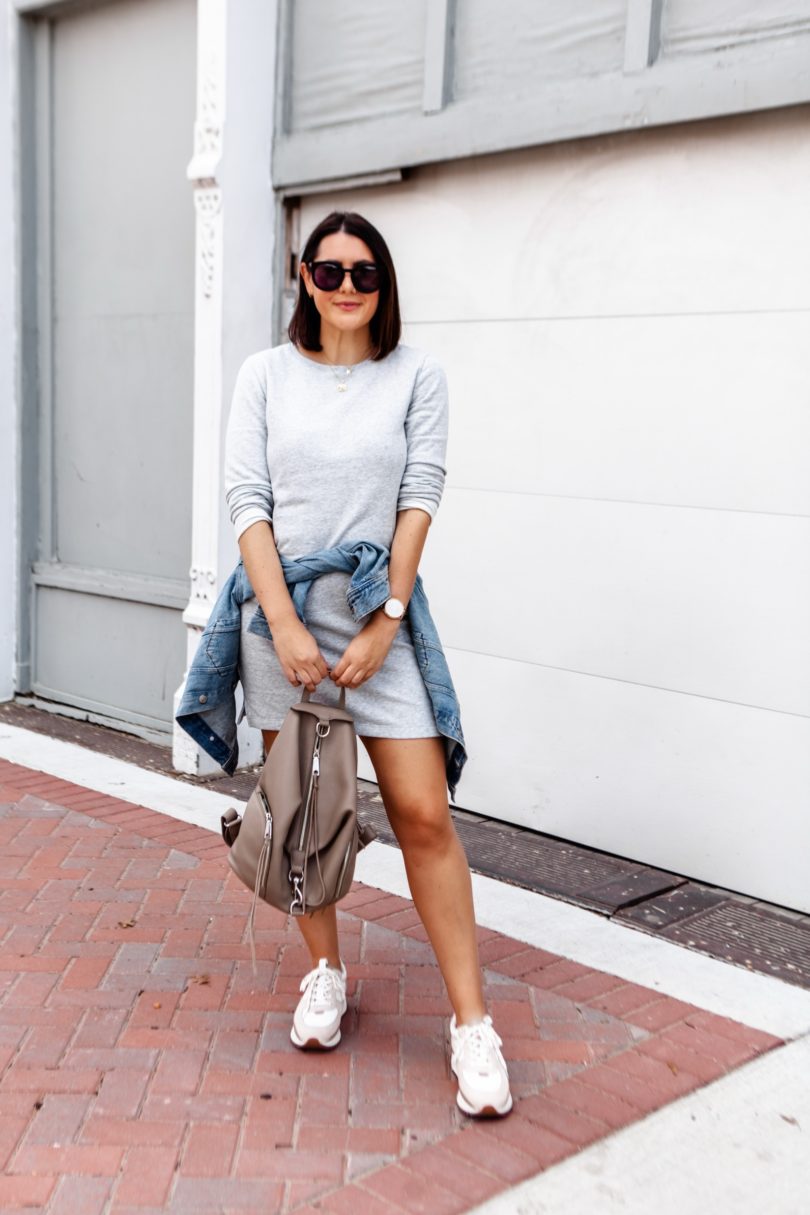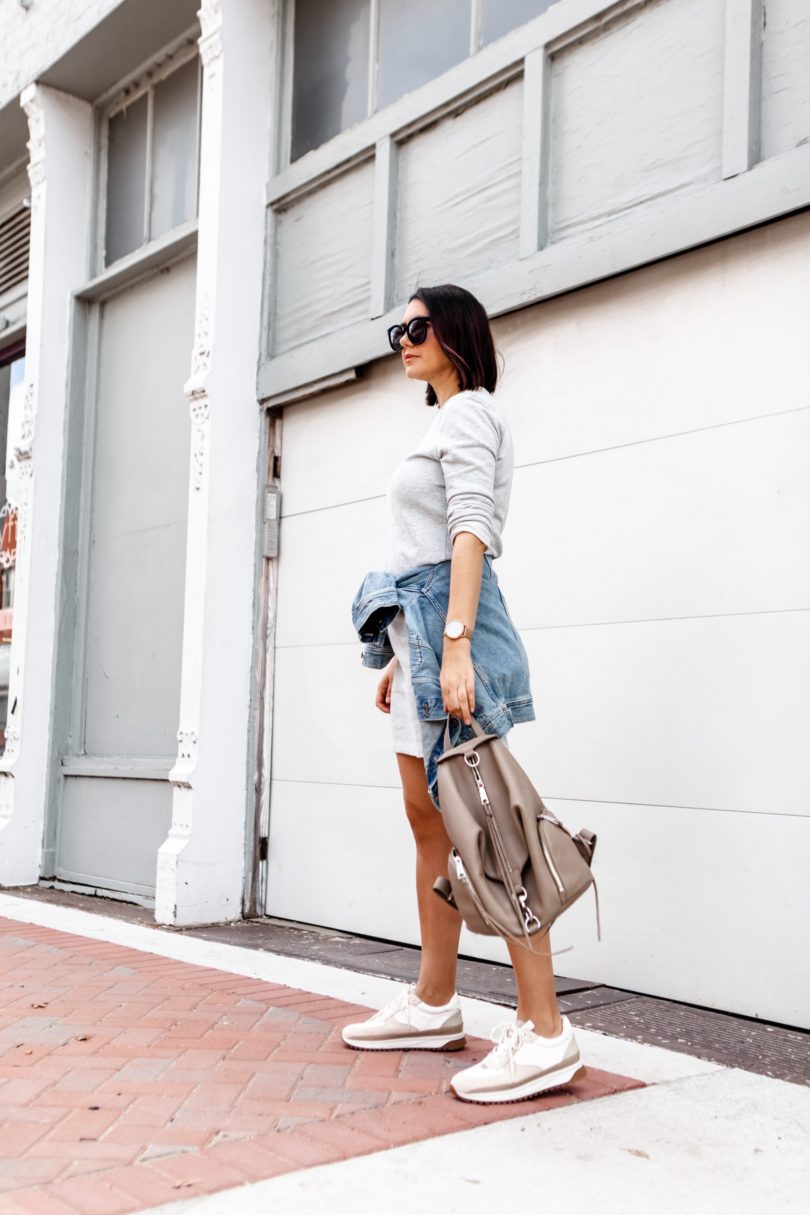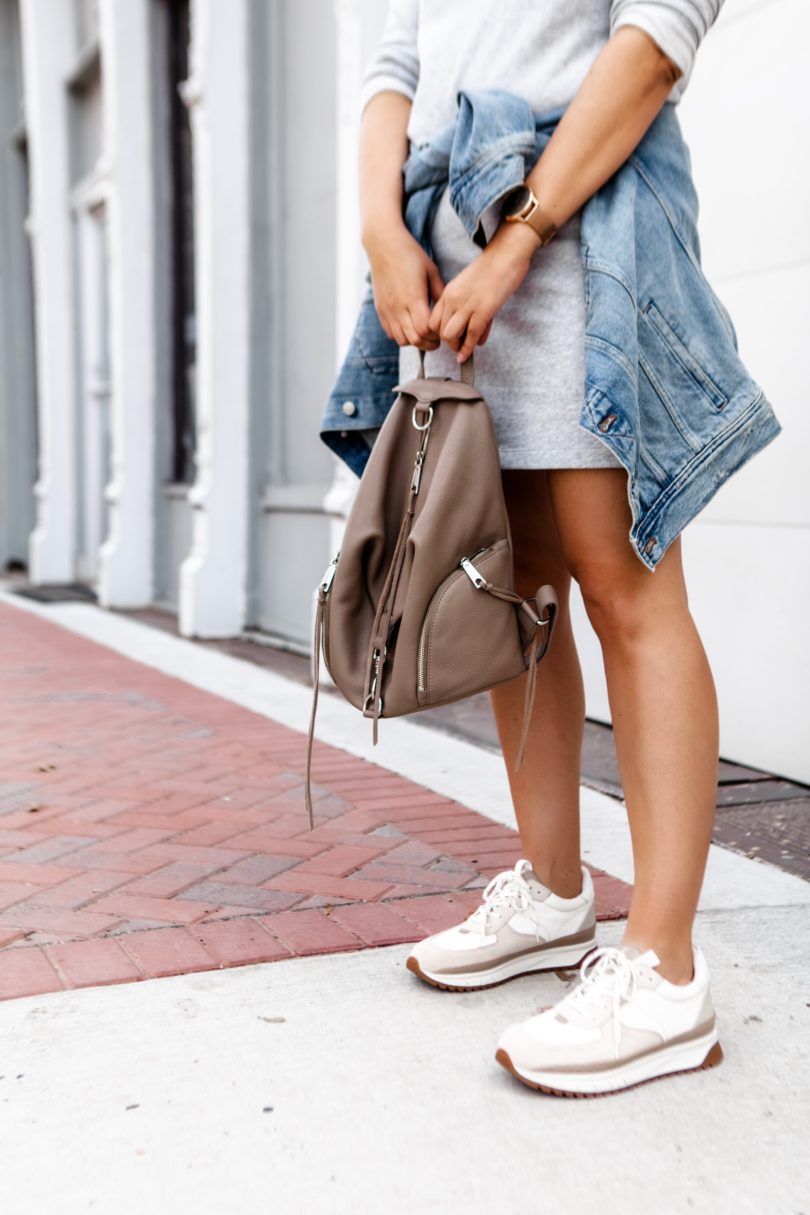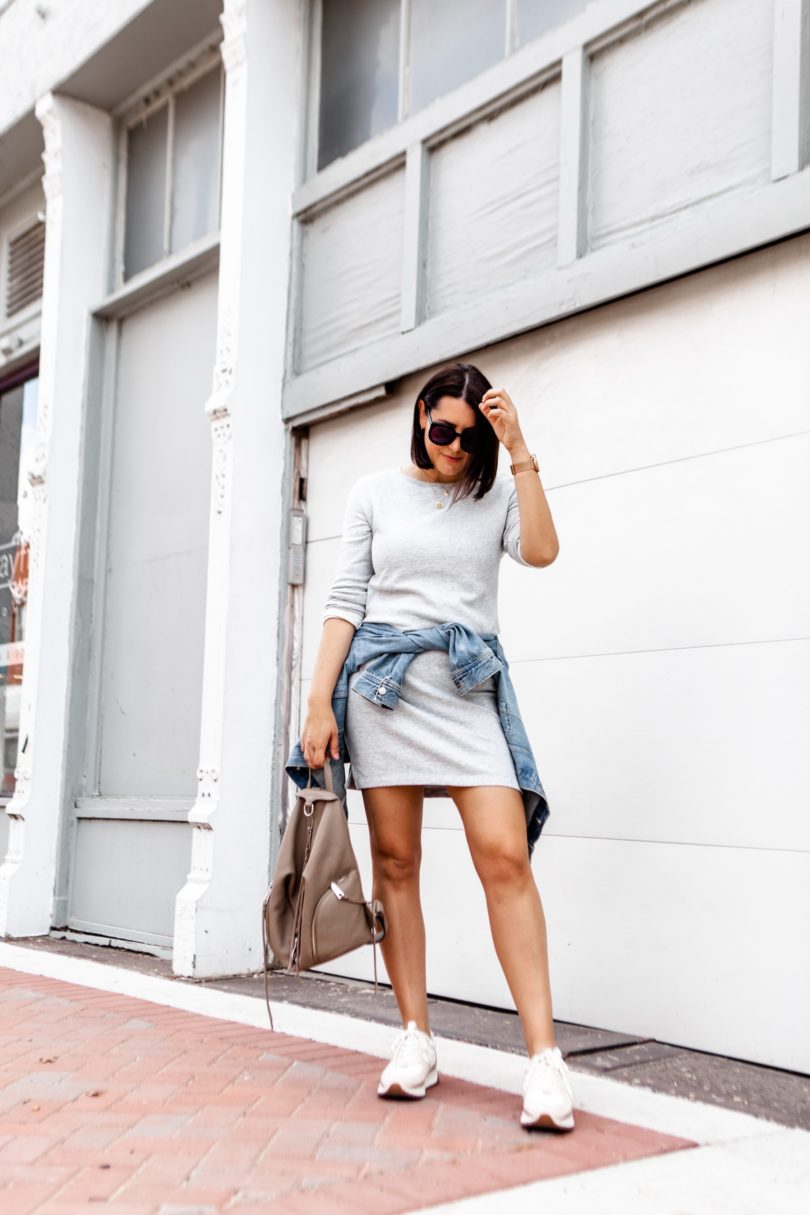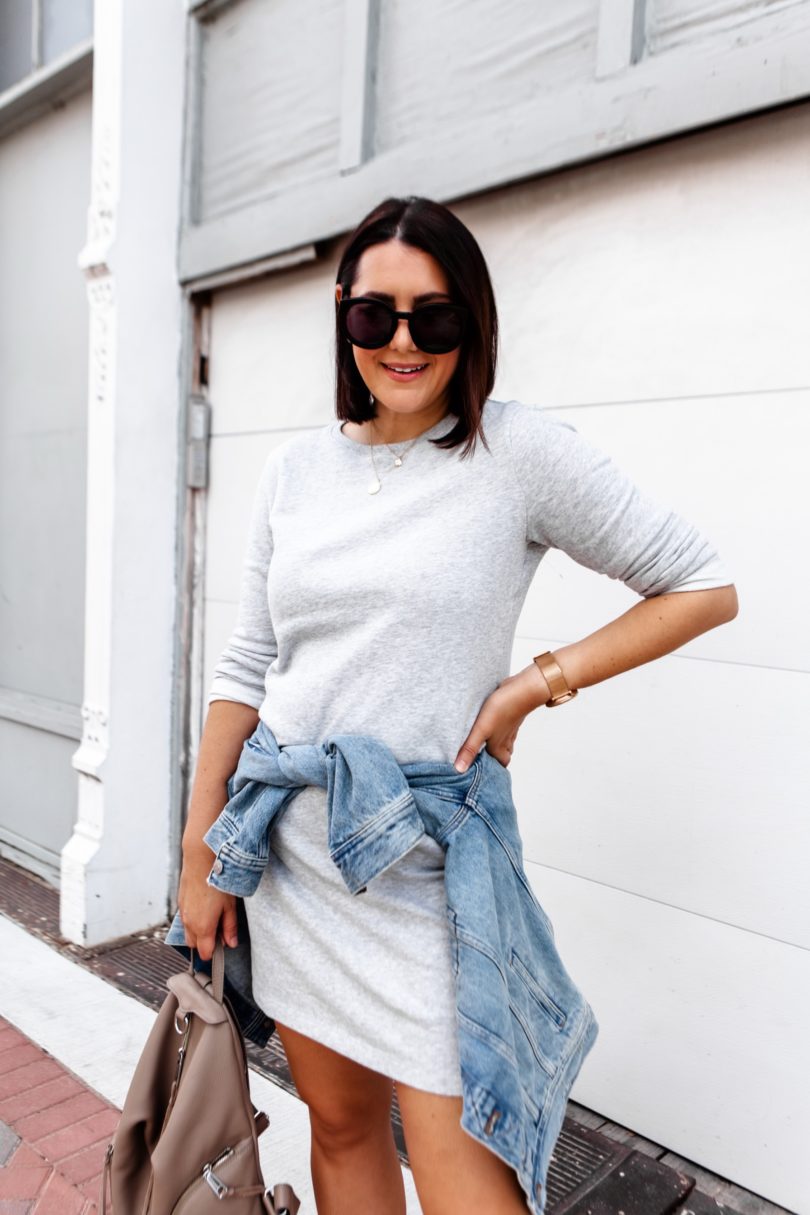 Hello and happy Monday! How was your weekend? Do you want to know something? I have been loving our boring weekends this year. Pre-Covid, we would pack our weekends with plans. But after this spring and summer in quarantine, we have become so accustom to being home and it's really, really nice. We take a really long time to get out of bed, make a late breakfast, go for long walks and just generally do nothing. It is actually the best. Sometimes we will get out and get donuts or walk through the farmer's market. If it's one of those Saturdays, you can usually catch me in an outfit like this. Basically anything that looks cute with sneakers.
*Sweatshirt dress enters the chat*
So this dress is a best-kept secret I've found recently because it's under $30 and it's a really great fit. Bonus — it's actually a sweatshirt! It's fleeced lined so it's nice and cozy for colder months. But it works well for right now too, just accessorizing and layer accordingly. The fit is spot on, I am in the medium and it's true to size. You can find this dress here!
Side note — this dress also works very very well on the couch all day long. A win-win situation.