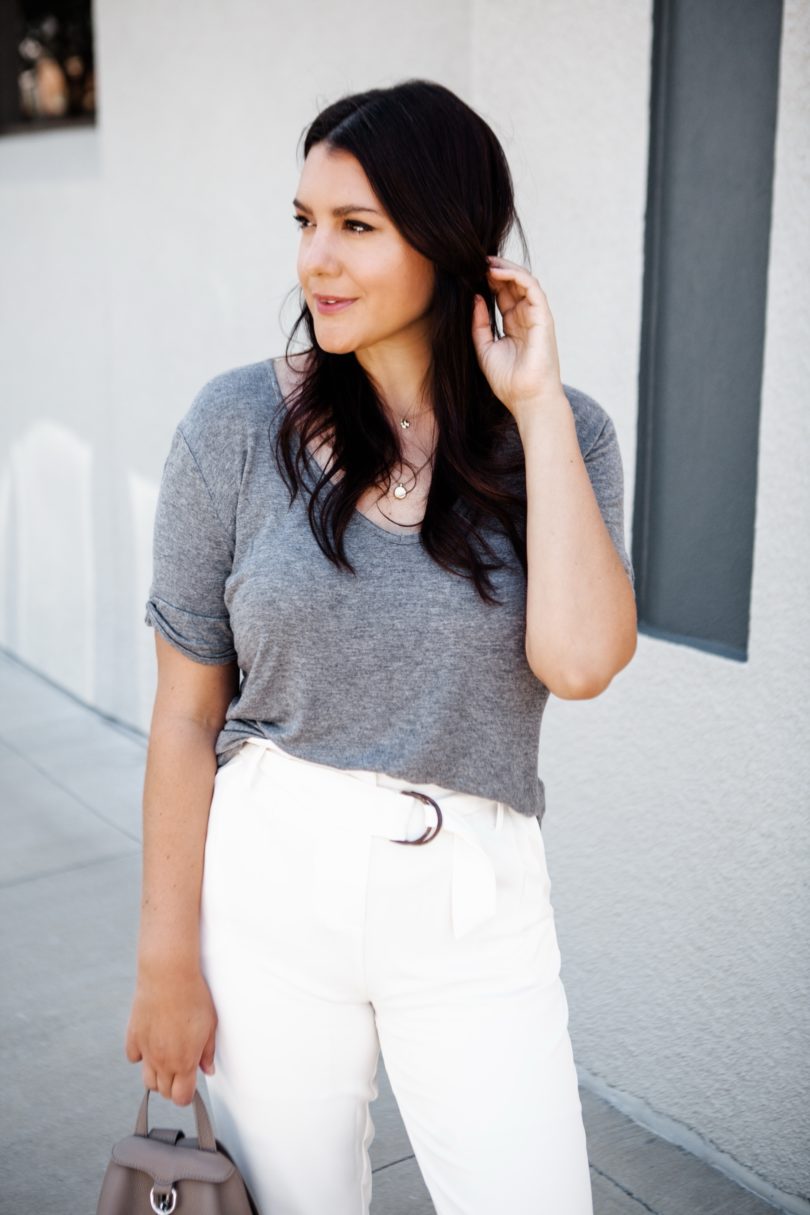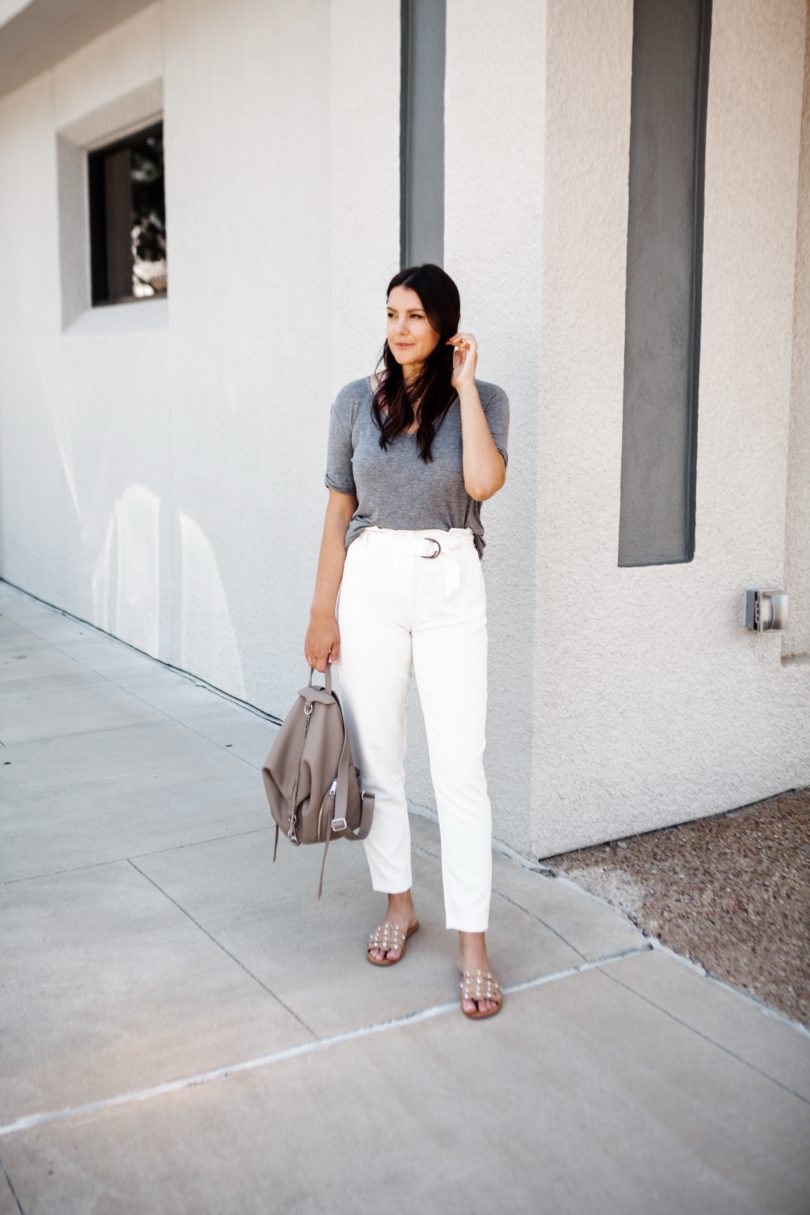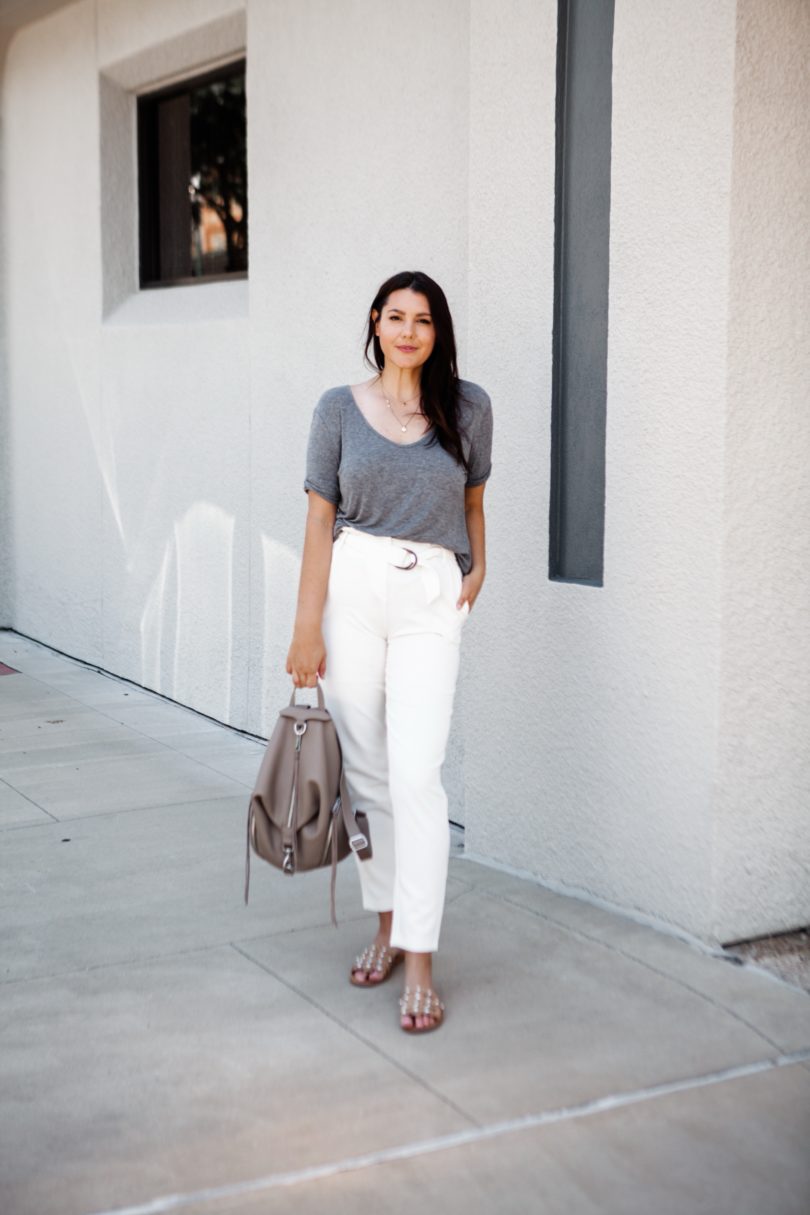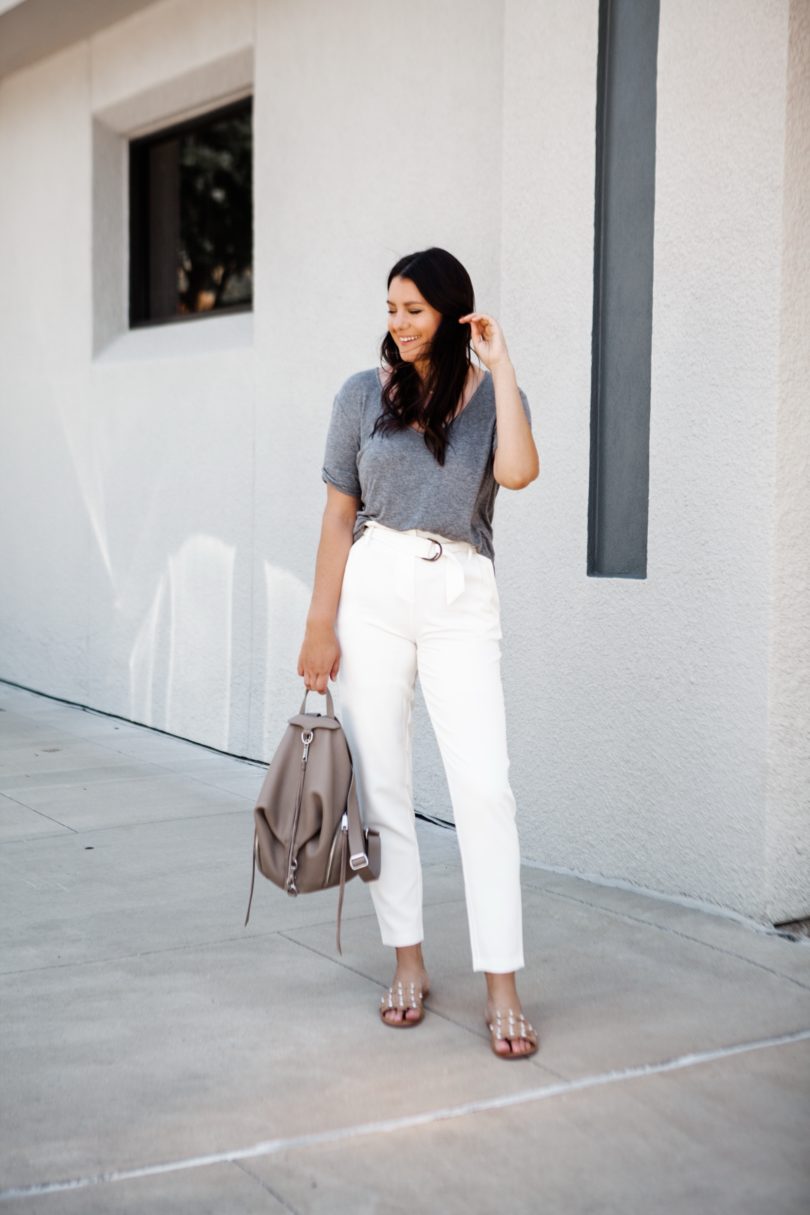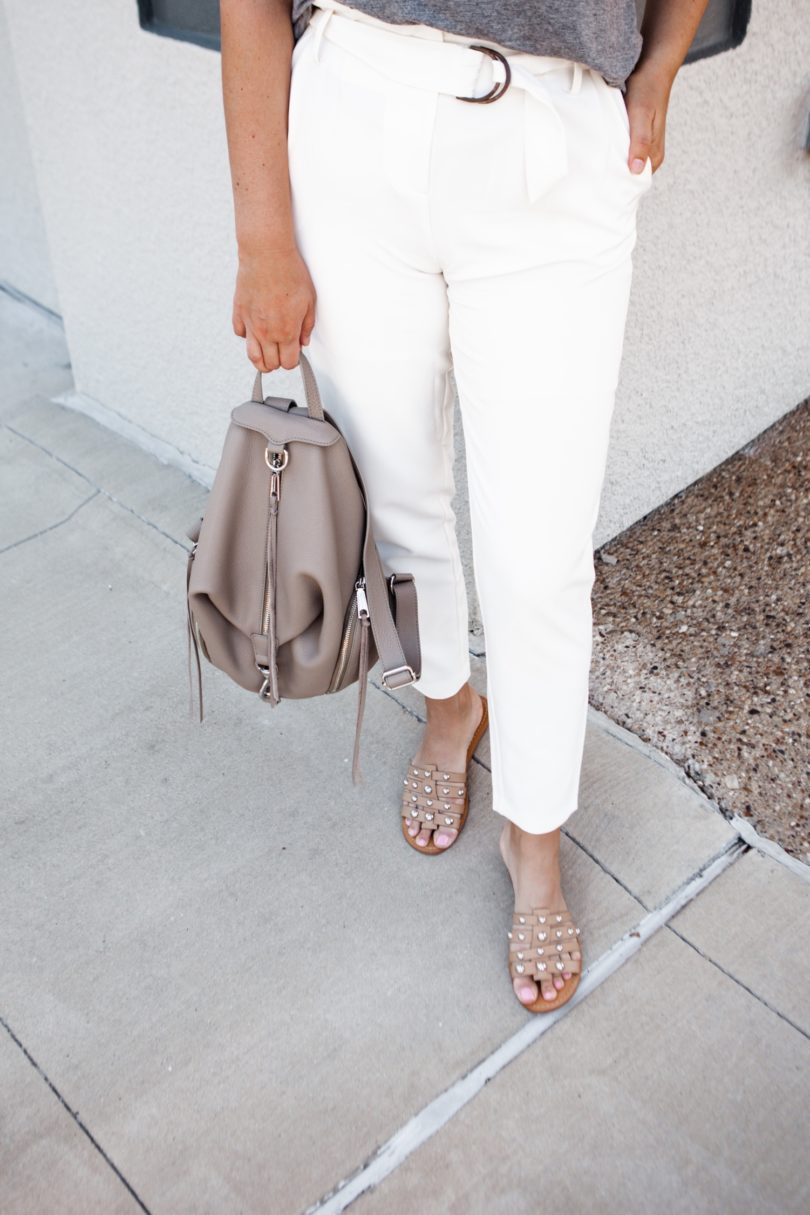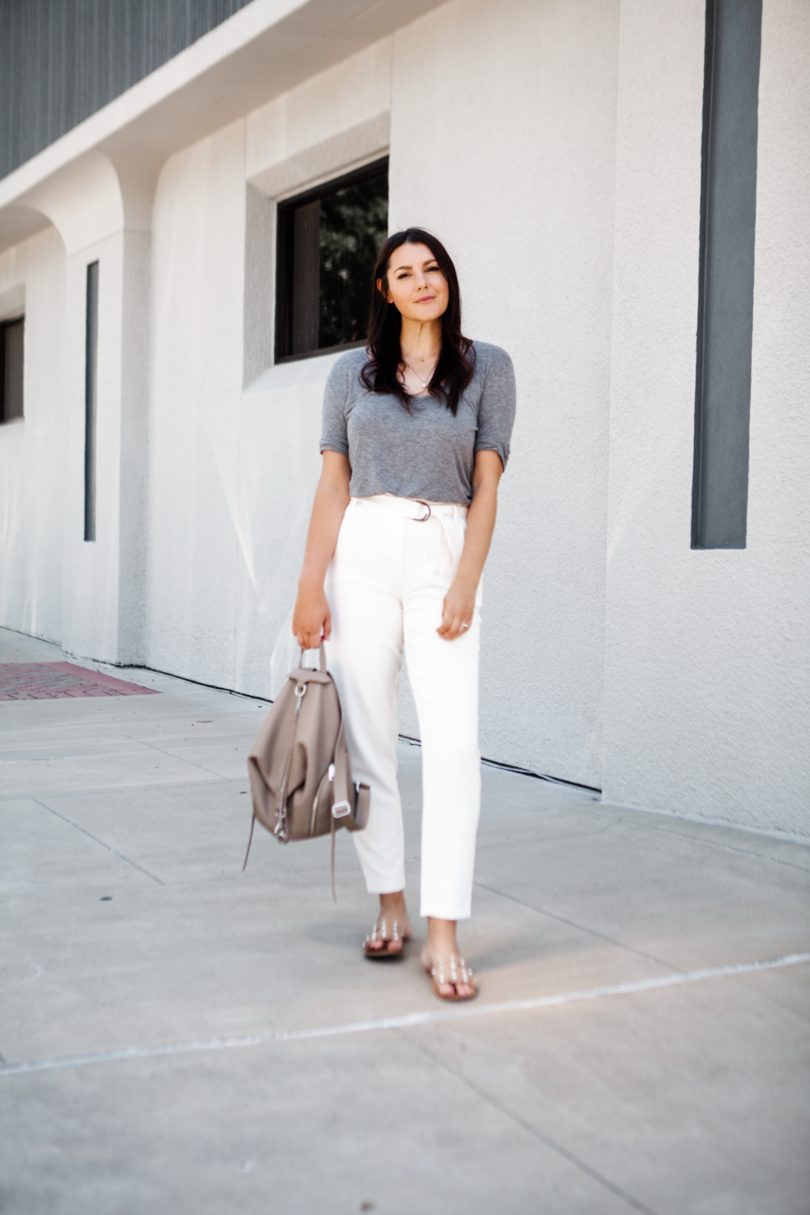 Would you believe me if I told you these pants were $13? Well you should because that would be a really weird thing to lie about. You could just click through and check it. You know?
I got these pants on a whim because we all know how things like this go but I wanted them to fit more tailored but be comfortable. BINGO. They are stretchy, lightweight and the fit true to size. It's a paperbag waist, but this one isn't so offensive. I've had my troubles with paperbag waists before, so much so I can't even look at a Trader Joe's bag. But this one I would say is just barely paperbag waist — maybe even sandwich bag waist. Again, why was I not around when styles were being named. A damn shame.
Find these trousers here. I'm in the size 8. Also I think I would wear them without the belt but I didn't realize this until after we shot these photos. You live, you learn, you take selfies before walking out the door.
This is one of my favorite tees. I found it last summer and it still is so soft and fits just right. Well. Okay let me back up — I had to size up to an XL for it to fit right, so…yeah. Size up two for a loose fit, but I will stand by the softness of this tee. Find this tee here.