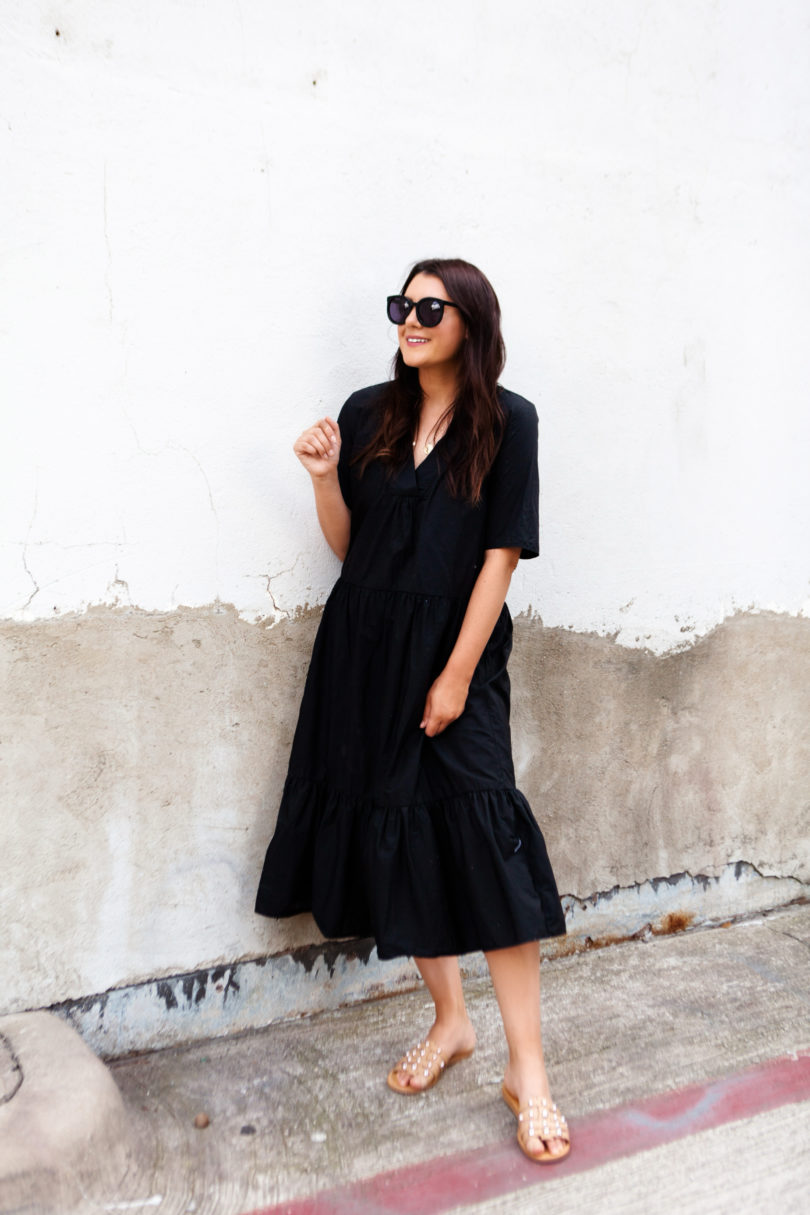 I love a black dress in summer but I never want it to feel too heavy. But this summer I've been on the hunt for dresses, specifically black dresses and I thought I'd give my best style tips for wearing black in the summertime. Scroll to find my best tips + a few favorite LBD (loose black dresses) for summer!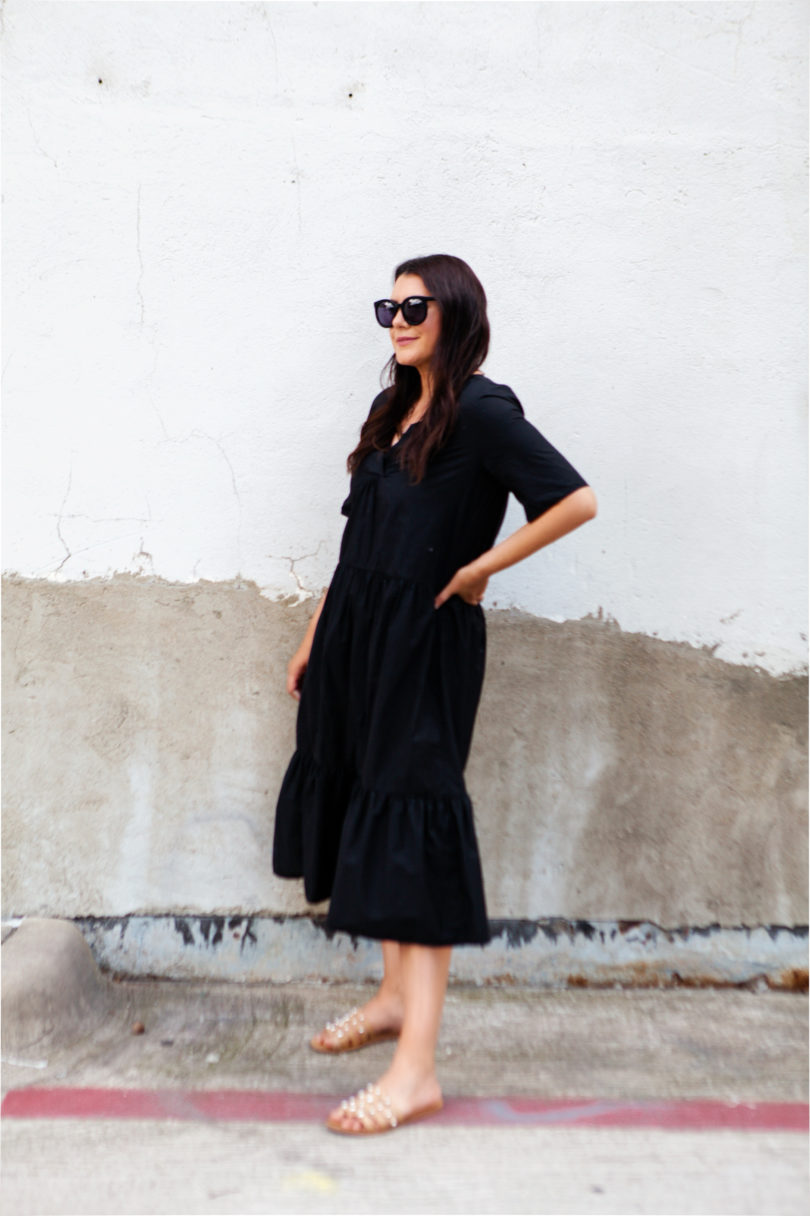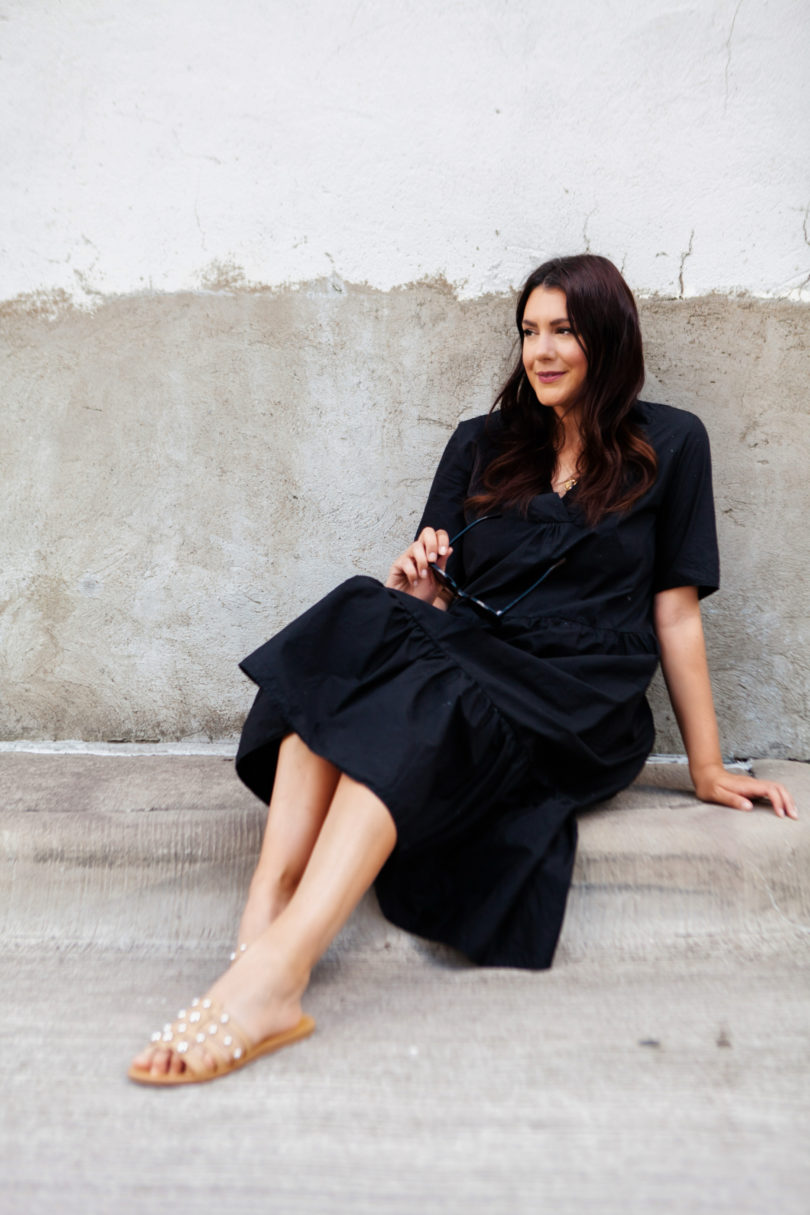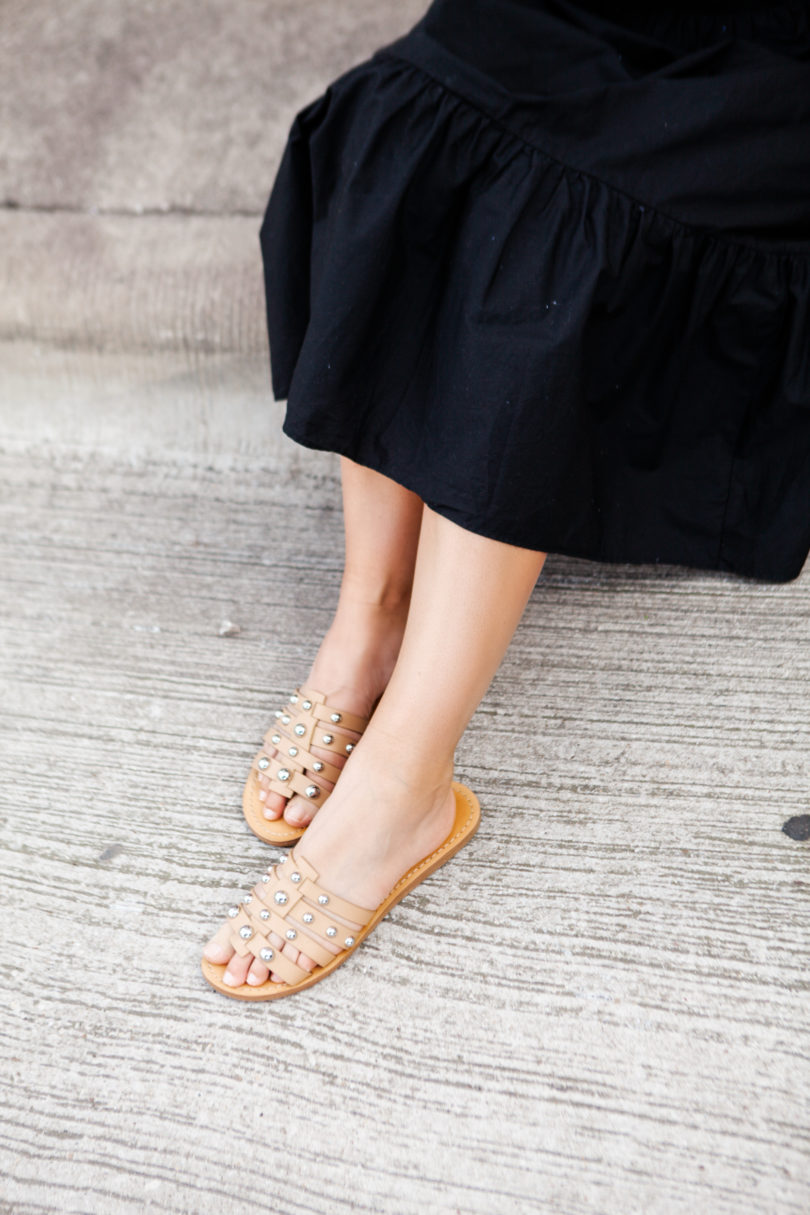 How to Style a Black Dress for Summer
*Keep your accessories to a minimum. I like to pick either hoops, statement earrings OR a stack of coin necklaces for my black dress and let the accessories 'blend' in with the look instead of stick out. I always think black dresses are their own statement so I want my accessories to compliment the look and not take over.
*Simple shoes are key. When I wear black I go in this order for shoe options: Nude, neutral, black, white. I love pairing most of my black outfits with a nude sandal or flat. Nude shoes are actually my secret weapon to most outfits; I think that it keeps the attention to the outfit and creates a really sleek eyeliner. It keeps the outfit very chic and expensive looking, even if it's just a t-shirt dress. With an all-black outfit in the summer it can look very heavy, so if you are going with a black sandal, make sure it's a sleek or simple sandal. The ONLY exception to this is the very trend-heavy look right now, Teva sandals. If you love following the of-the-moment looks, then pairing a Teva platform with a sundress is very in. I would just suggest that the pairing be with a more bold dress — like this mesh sleeve dress here. If you're going to go all trend, you might as well go all in. White sandals can also brighten up the black dress, but keep the white sandal as a flat. Going too 'chunky' with a white sandal can create a color blocked look that isn't alway super flattering.
*Stick to lightweight fabrics. This could be cotton for some but I also never mind a lightweight poly or rayon. (Controversial, I know.) A nice poplin dress is easy, breezy and perfect to sweat in if we are being honest. But I love the flow of a rayon dress, especially in a loose bodice. So try to find the fabrics that let a little air in and you'll be just fine in all black.
*Keep it simple. A black dress — in any situation — is always a subtle statement. It's a chic, effortless look and over accessorizing can take away from the look. I always think that less is more when it comes to the overall look, let the dress do the talking. It will always look more expensive when you keep the look simple and sleek. (Even if it's a $10 dress from Wal-Mart.)
Wear + Pair
A few more black dress options below! Scroll through for me options.