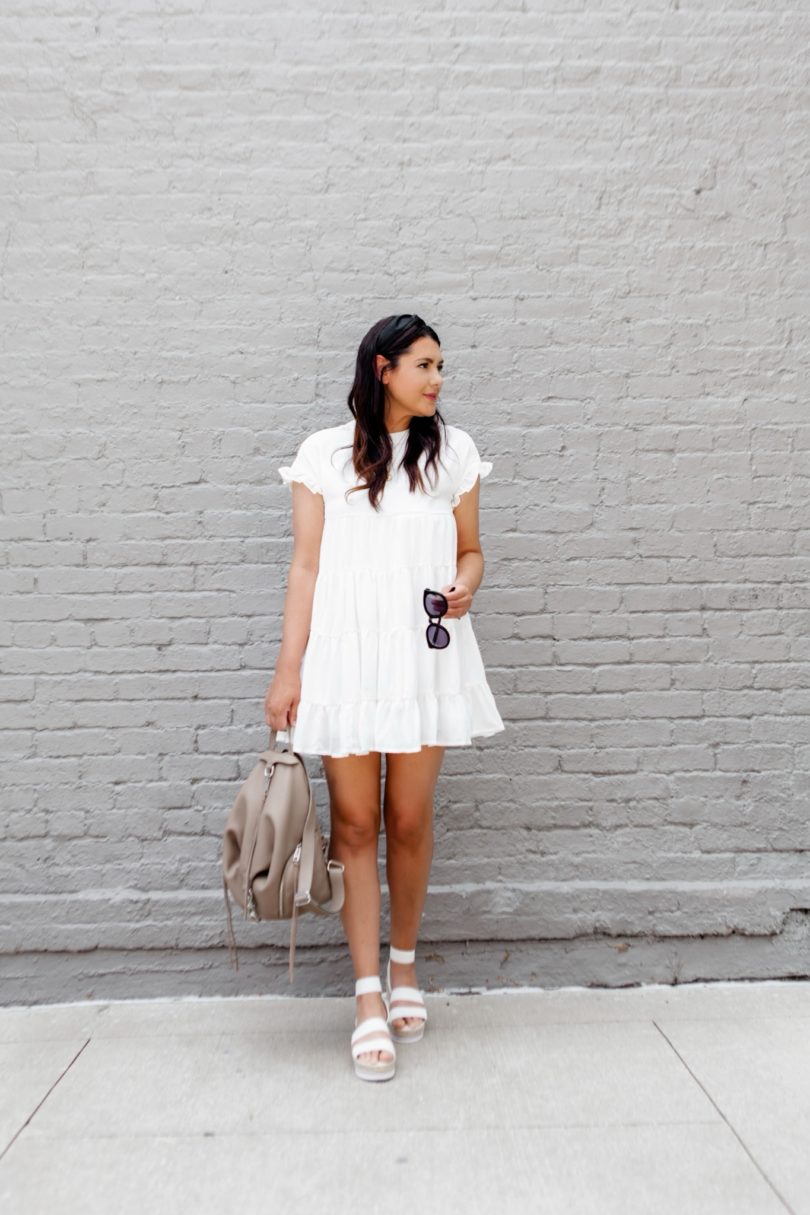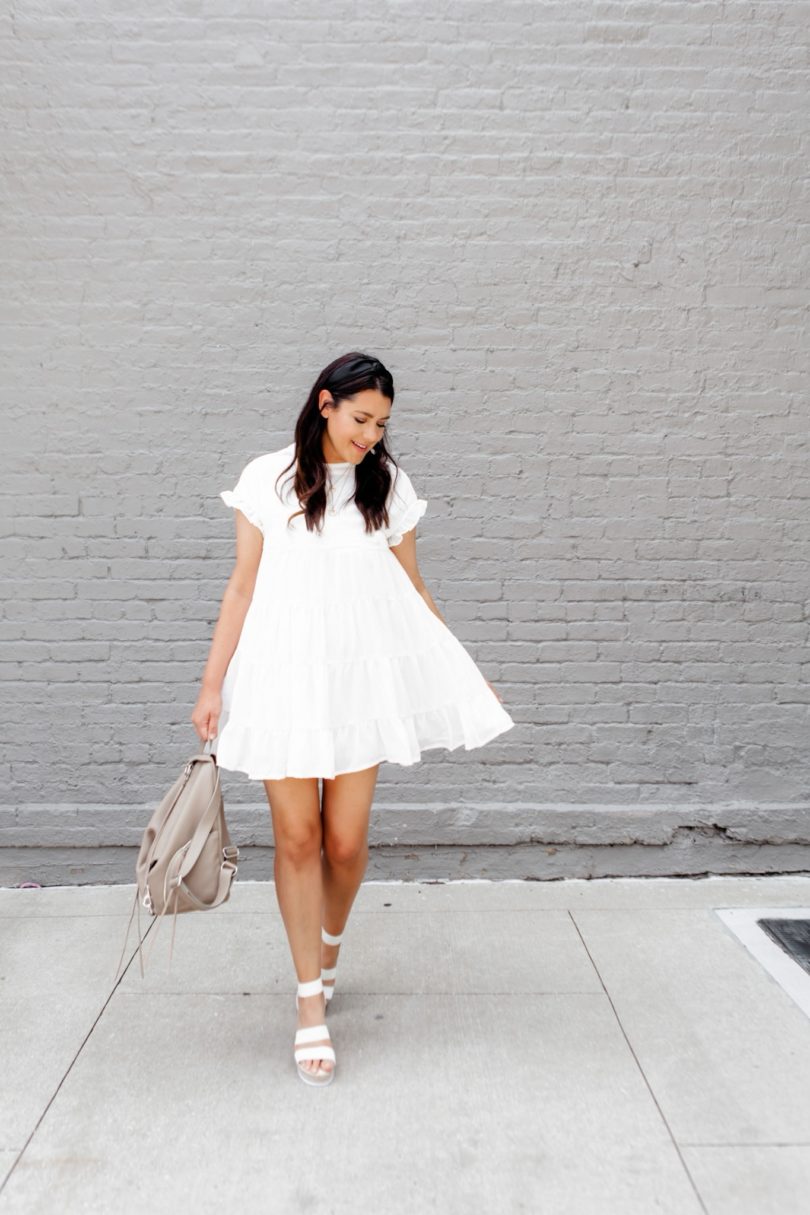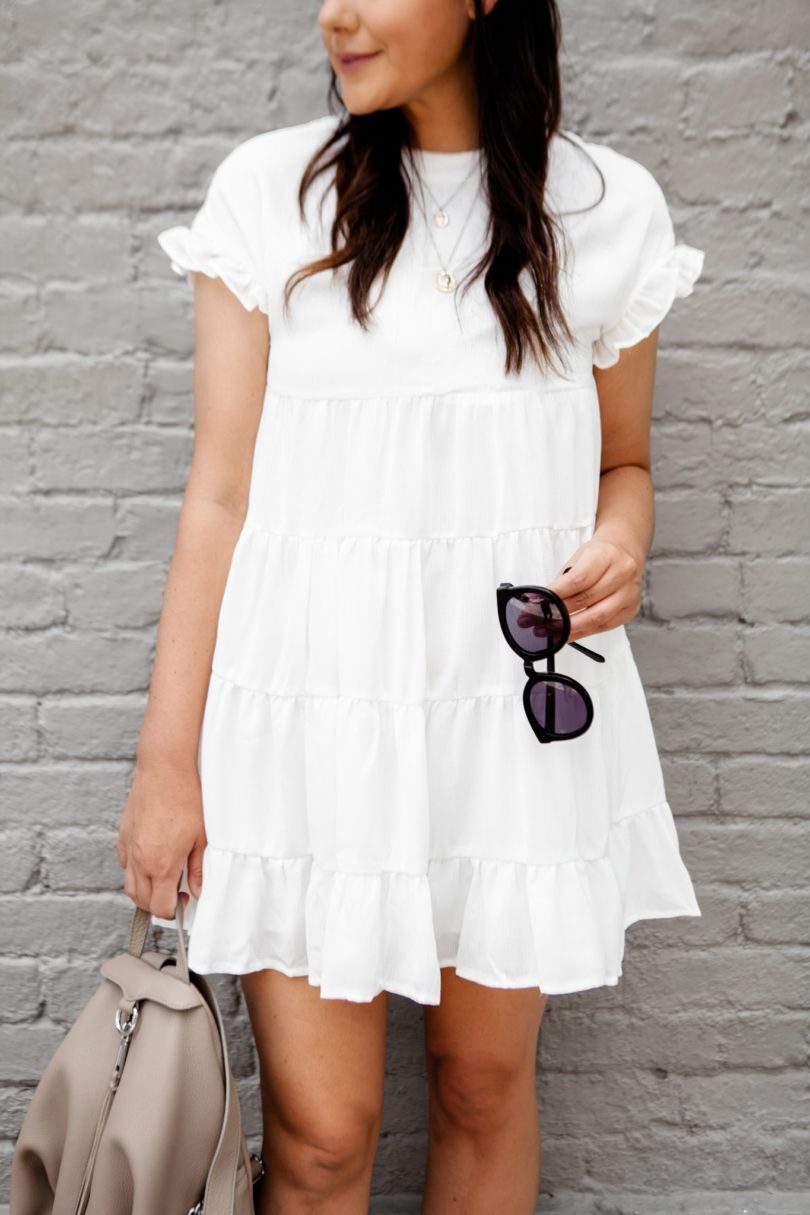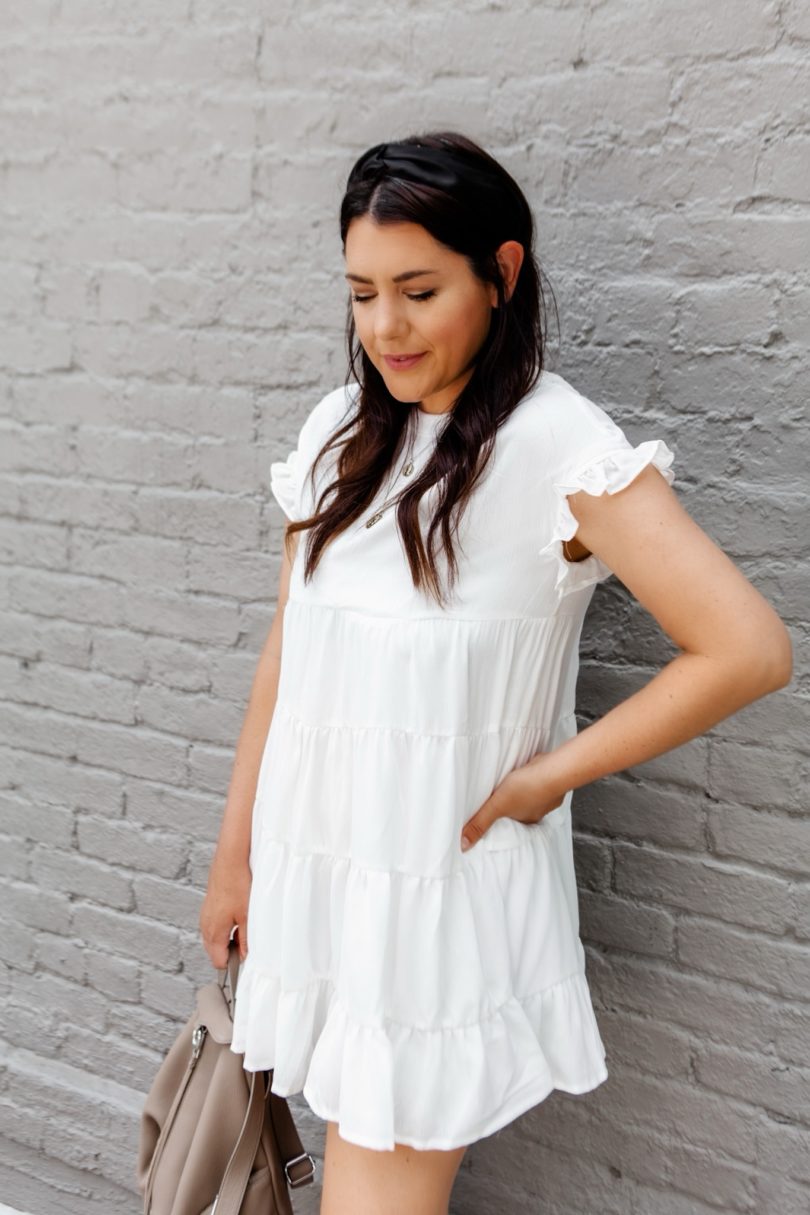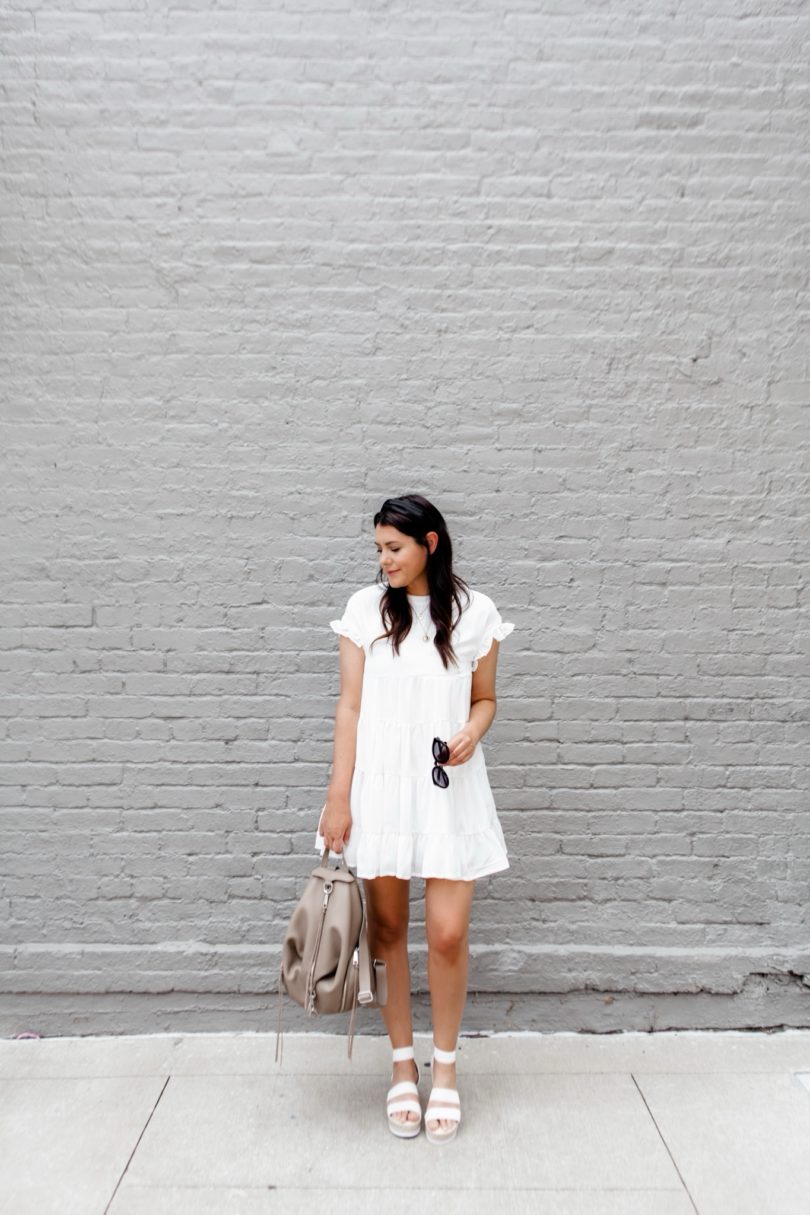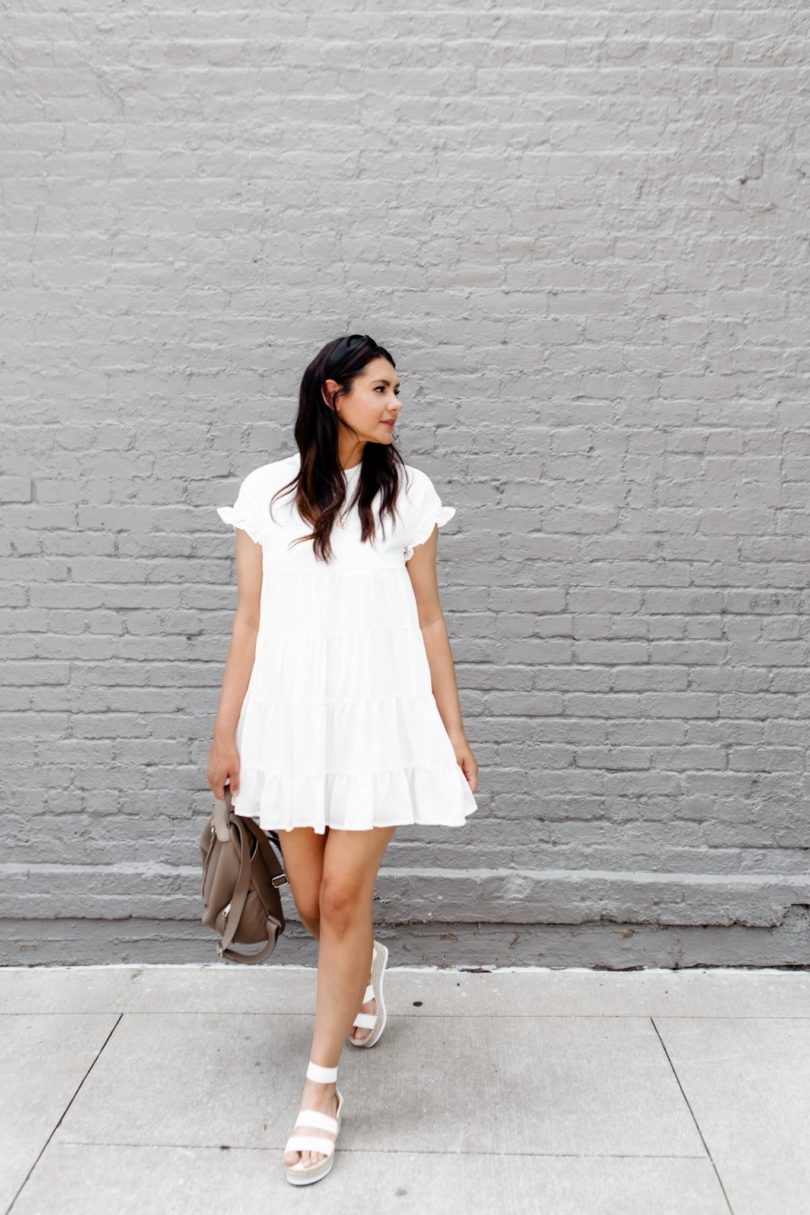 I can't explain to you how white this dress is. Kind of blindingly white TBH. I don't know if this will make sense but here goes: if you edit photos in Lightroom (that's where I edit all mine) that you know the 'white' level? I had to take the white level all the way down so you could see that I'm actually wearing a dress instead of just a ghost with legs. I look like a walking advertisement for Oxy Clean. Which brings me to my next point: I've already found three stains. All different sources. This isn't going to end well for this dress.
All that to say — I love this cheap little dress. Yeah I said it. But in the summer when I'm basically always 5 minutes away from melting completely away in my own sweat, I actually prefer a less expensive dress because the thought of me sweating it out in a pretty, expensive dress makes me shutter. I like always feel kind of dirty in the summer, anyways. Wait, is that just me?! Also — I'm going to say this because I get this comment and question every single summer: No I don't mind that it's not linen or cotton. I personally feel no difference in cotton, linen, polyester, rayon, etc. Hot is hot. And this is going to be controversial but I'm feeling risky: cotton gets just as hot as the other fabrics. There I said it. I'm not a scientist but I am a certified sweater and my pits know no boundaries, they know no fabrics. Cotton, poly, rayon — I've sweat in them all so for me I don't care. And linen? Oh my. My body takes that as a challenge. The SECOND my arm pits sense linen it's like LET'S DO THIS. LET'S EMBARRASS KENDI WITH HUGE PIT STAINS. So as long as the style is summer friendly, I'm wearing it.
Your thoughts? Do I even dare to ask? Lol.
All that say — love this dress!  It's fully lined too! I want it in black now to, just to really double down on that conversation above. Also see my fit notes below. I am in the large and it's at max capacity. Just saying.