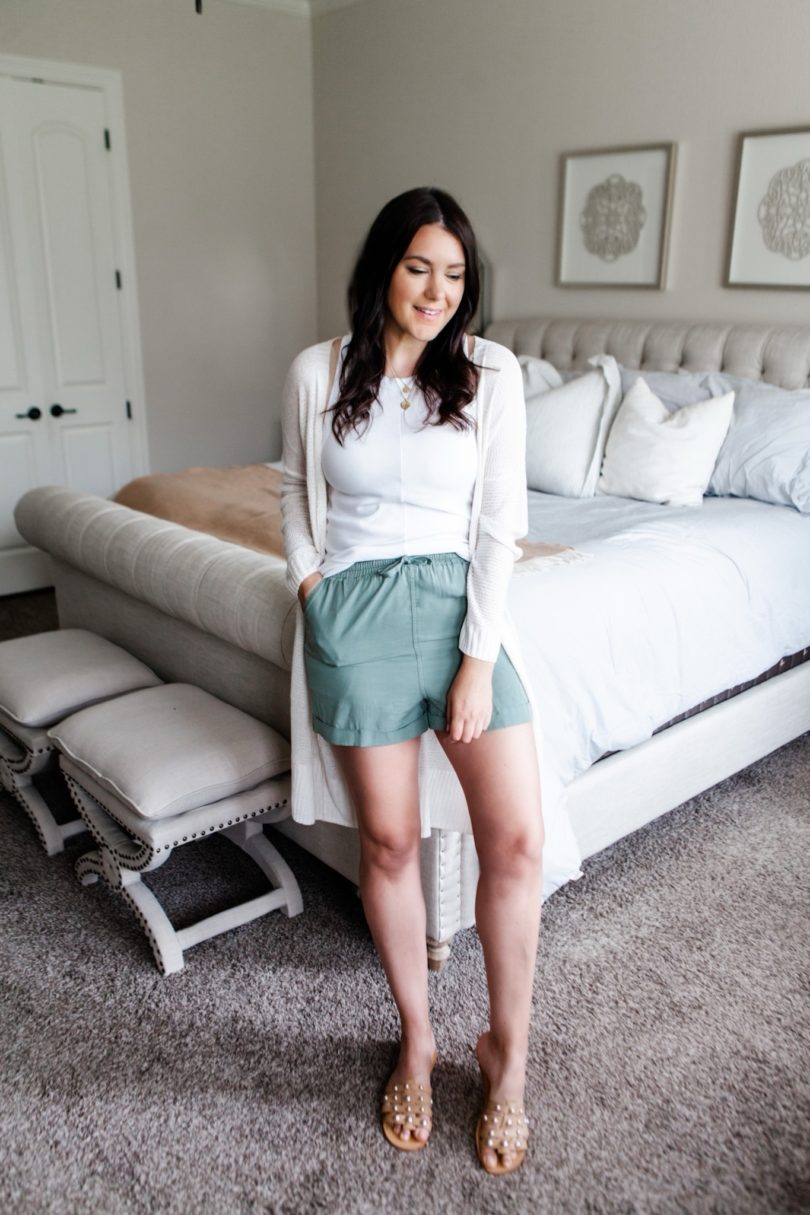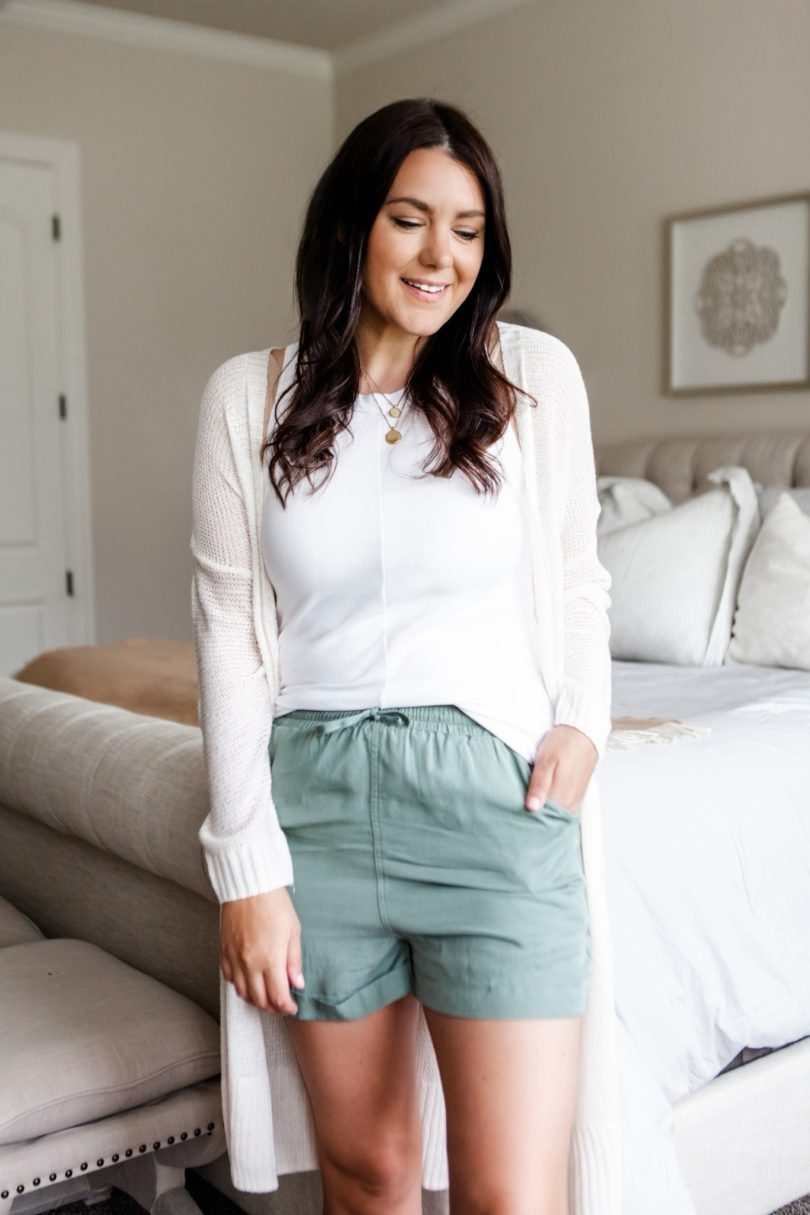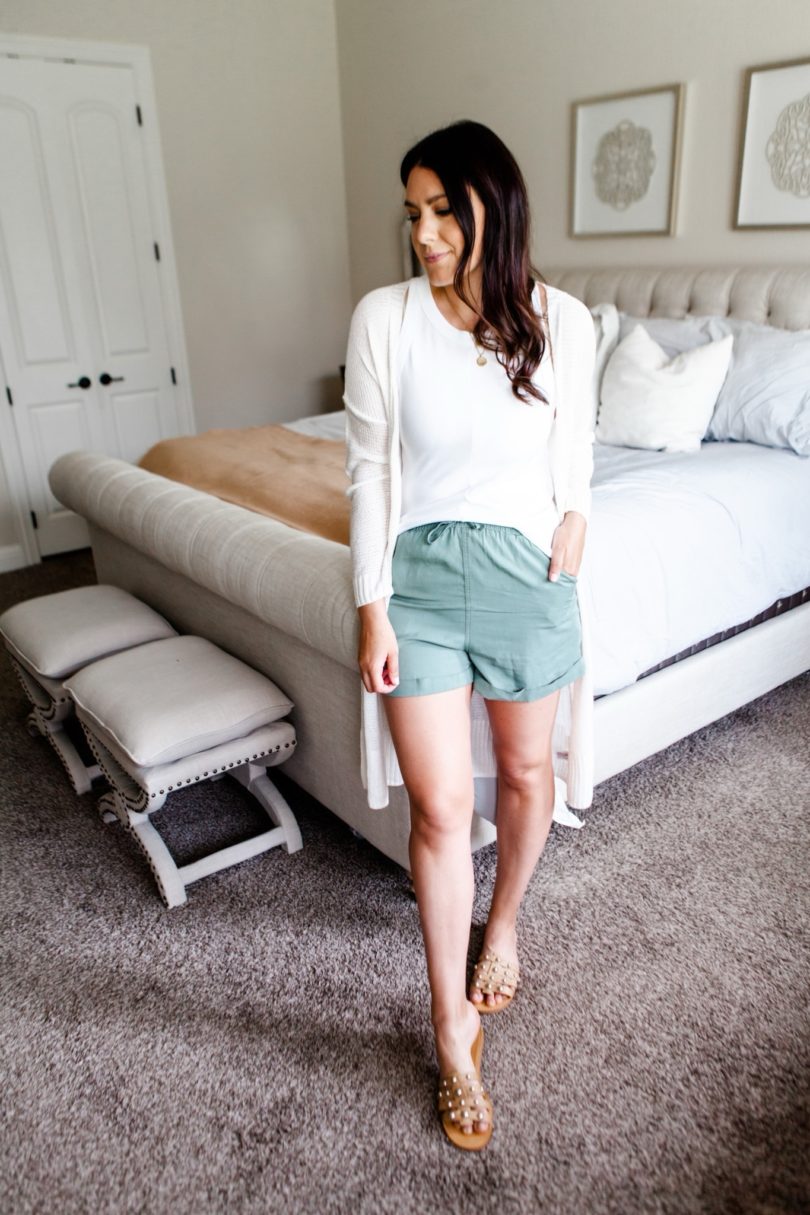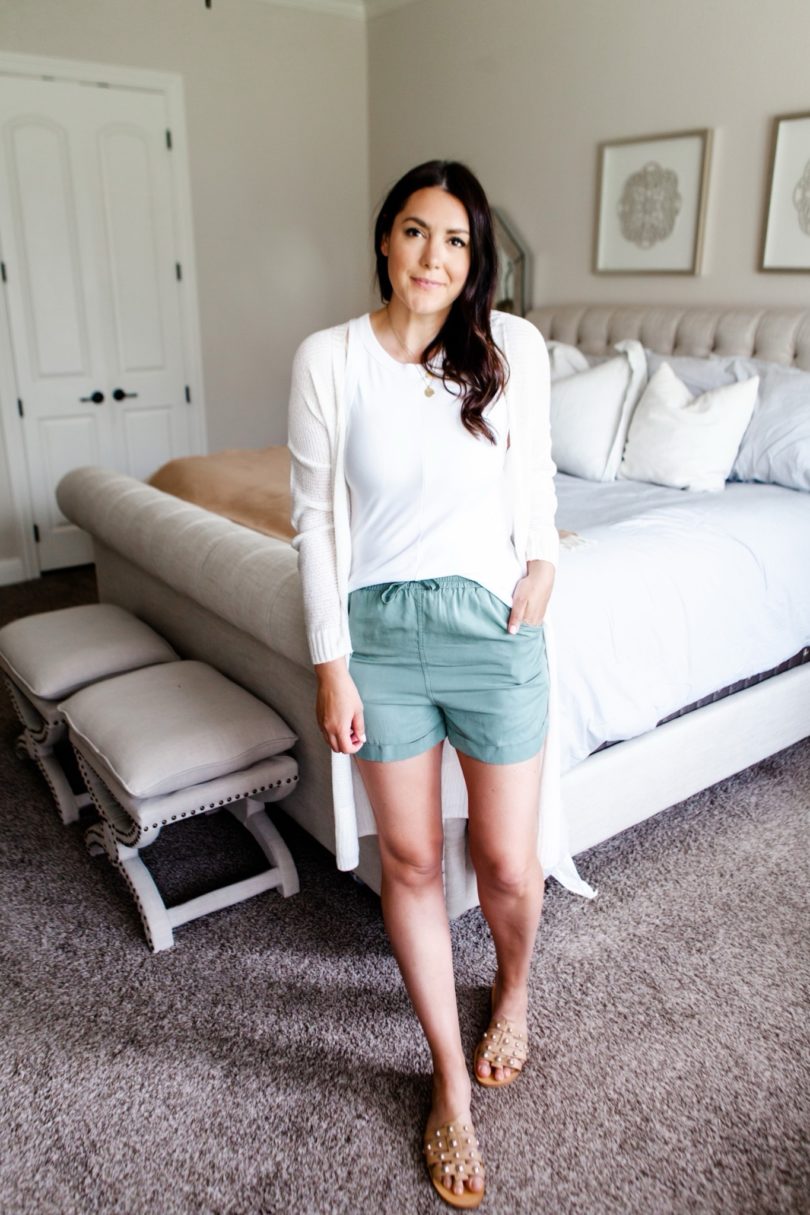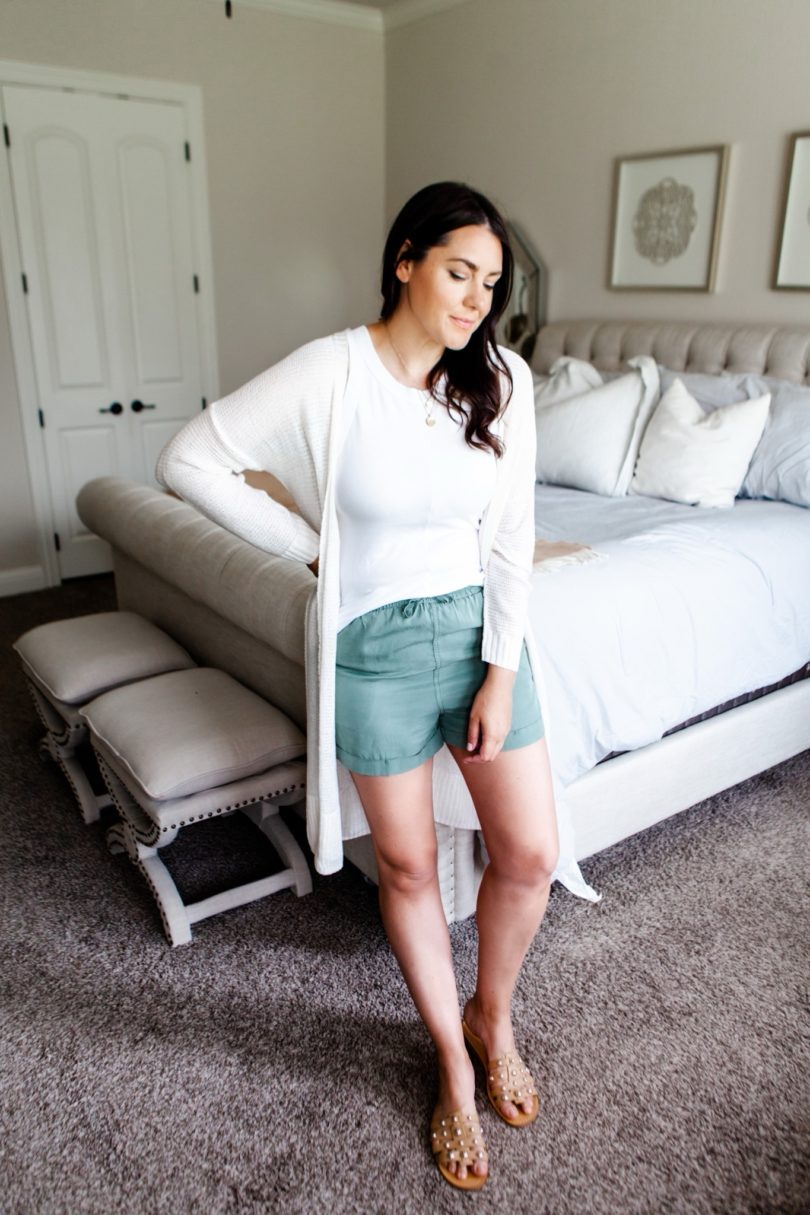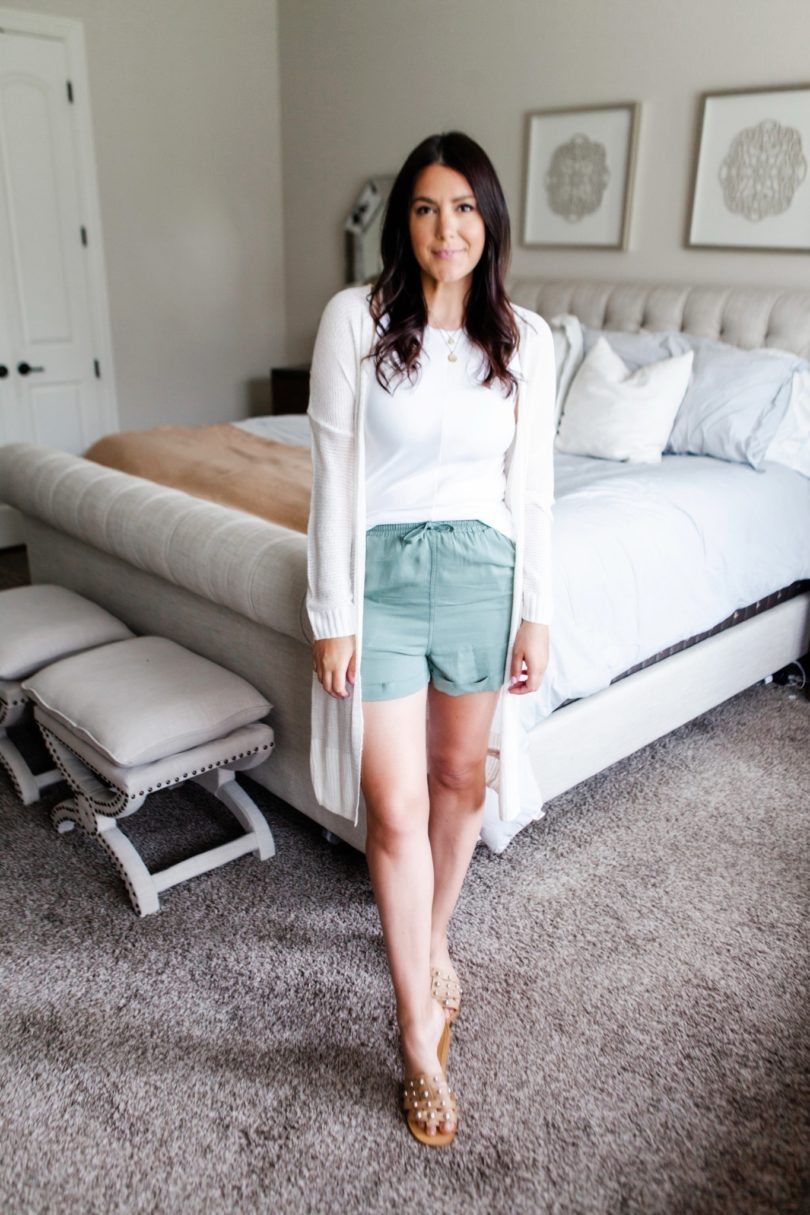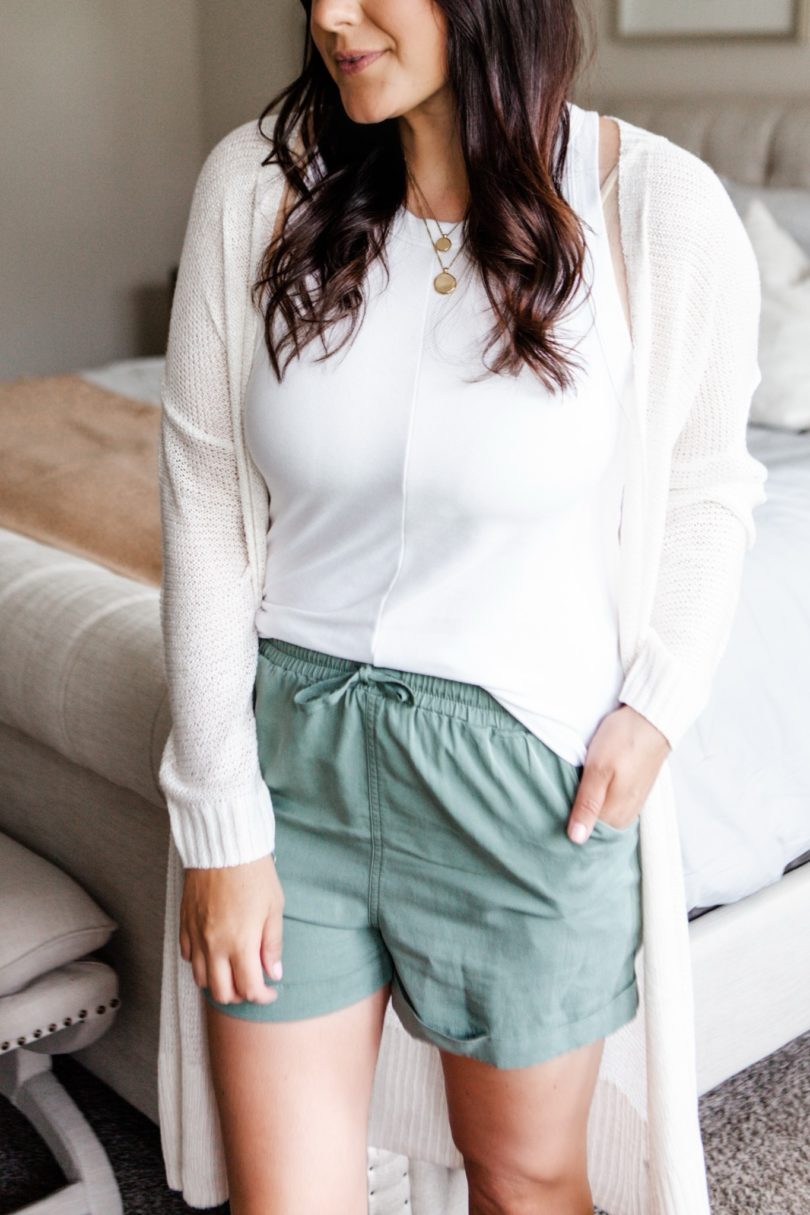 If you were coming here in hopes of a drink and a dress post, it'll be back next week. I ran out of drink ideas because I'm a simpleton and for a hot second I was like what if I just do a beer in a cold glass and a dress? I talked myself out of that one. But you never know. High summer might just bring a cold beer and a loose dress for that series. Time will tell. 
All that to say, I'll get my bartending act together for next week. Besides, I've already given you the gift that is a Honey Cinnamon Latte. And you don't even have to be dressed for that one.
Can I be honest? I love this outfit but I would have never put this up on the blog had it not been for this quarantine. In a way, my standards have never been lower for content and I am kind of loving it. This outfit is GREAT and exactly what I want to wear right now but the decade long blogger in me says it needs more boldness, more pizzaz. (LOL I just wrote pizzas instead of pizzaz and for the life of me could NOT figure out why that didn't look right.) But in some weird way I like that I'm okay with sharing something a bit more casual and everyday and I hope you are too. I love a beautiful dress and a good pair of heels — trust me, I miss going somewhere in heels. But I really like this side of my style, too. Oh and I'm not saying this outfit is low standard — no, no. Low standard is wearing my t-shirt as pajamas without pants until 3 pm, nary a brush touching my hair…now that's low…well low-ish standard. I'm just saying I've gotten in my head a lot over the last ten years of blogging and I think part of me tries to one up my own self all the time and sometimes it's just nice to be. You know? 
So all that to say, this outfit makes me happy to be. And that's good for right now. 
PS: These shorts are my favorite!! They are from Target and I'm in the small. Random I know. I bought this size because it was the only size I could find but they work because they are stretchy in the waist and drawstring. You can size down if you want them to be more fitted, or stay TTS for the same fit as the model. 
Happy weekend, friends! Let's do something fun this weekend, shall we? I'm gonna plant some plants because that's what adults do to have fun. We might even mulch. W I L D, I know. 😉